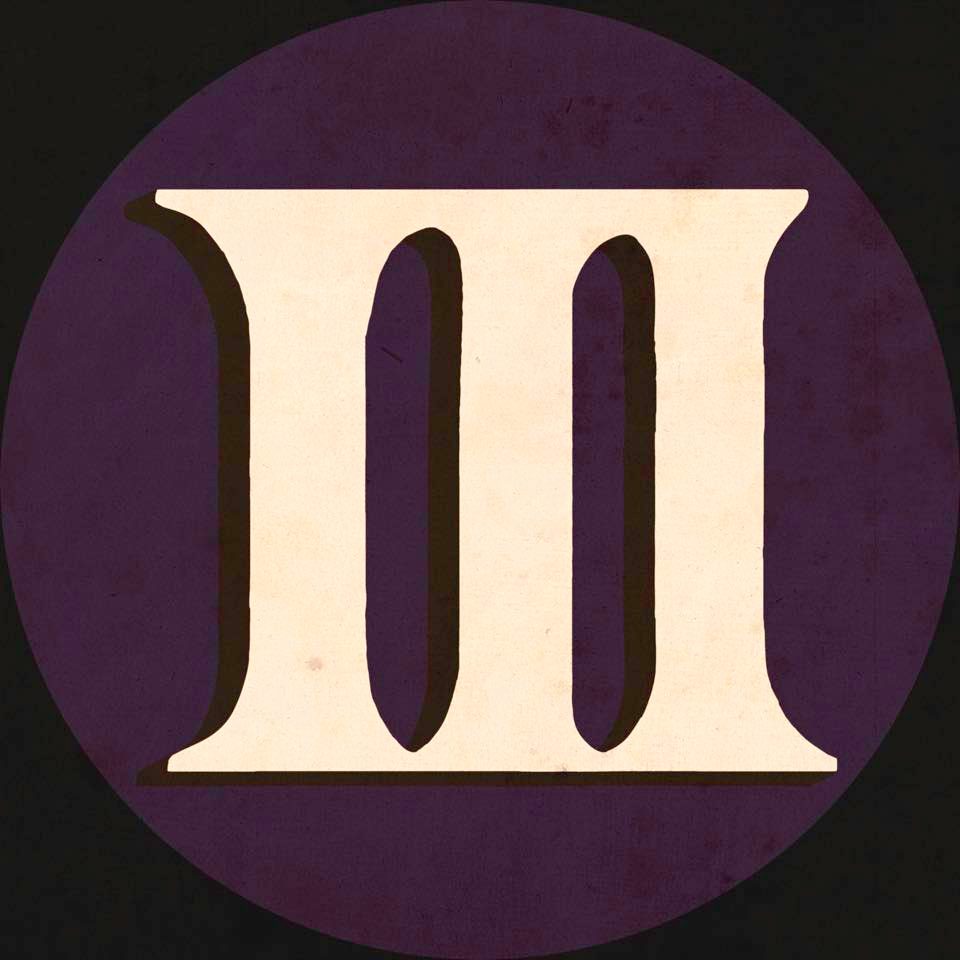 !!!GERMAN STREET MAFIA!!!
We had a conversation with Hannes (Drums). Enjoy!
Welcome to the FILTHY DOGS OF METAL Webzine.
1. Tell us a few things about MIDNIGHT PREY (Members, Starting Year etc).
Hey Stavros, first of all thanks four your interest. It's Hannes the drummer answering on behalf of the band. We founded Midnight Prey in the winter 2012. Since the beginning it has always been the core group consisting of Winston (Guitar&Vocals), Daniel (Bass) and myself on the drums. We tried to rehearse with a second guitarist, but it didn't work out at all. Midnight Prey is, and will always remain a three piece, since we're brothers outside the band aswell and that chemistry doesn't apply to another member.
2. You have recently released your new Album ''Uncertain Times''. What is the Feedback from your audience as well as from the Press?
So far the press reception has been really good! We had top scores like (9,5/10) on Powermetal.de, that really pushed us and made us very proud, because it proves that people understand and hear that we do something unique, which isn't bond to any genre or rule. Few reviews were not that great, but that's what you get for having a raw production, and songs in German language.
The audience reception has been great overall. Didn't hear a single negative word.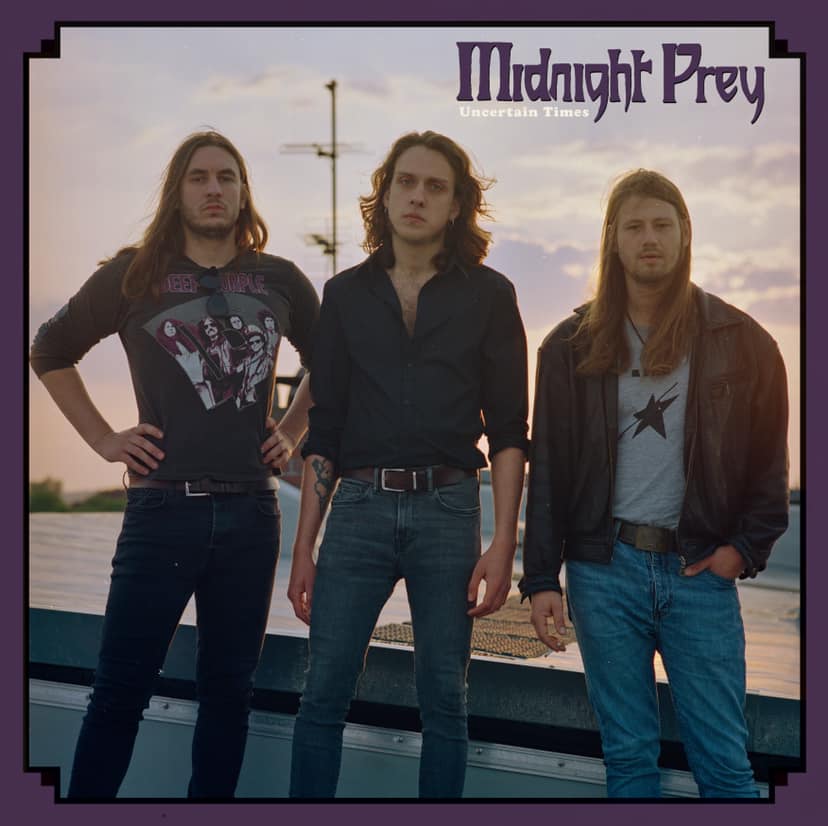 3. Label or DIY and why?
It both has it's pros and contras. Bands can't do it without labels and the other way around. We tend to mix it up, since Winston is a great artist on the canvas. He did our logo and some of the designs for flyers and so on. Daniel is fond of analogue photography and I am a label manager in a physical distribution company. We all add up out specialities and our knowledge, and the outcome is Midnight Prey, both music and management wise.
4. Do you prefer Vinyl, Tape, CD or Digital Format and why is that?
I can speak for all us I guess, when it comes to that topic. We love vinyl, as it's haptic and timeless.
You can hold something in your hand and the whole artwork has a lot more presence than on the CD version. But all of us use digital streaming services as well. I mean, you can't listen to your records in the bus, right? 😉
5. Your music style is Heavy Metal. Which are your main influences (Favourite Artists / Bands etc.)
Heavy Metal is definitely the genre our music is built around. We listen to alot of the old NWOBHM-Bands, Motorhead, Blue Öyster Cult, etc. But also some Punk, New Wave and plain old Blues Rock Acts. Those are the main influences I guess, but again, I can speak for all of us, we listen to almost everything there is. There's even a chance you'll find us on a Jazz concert, or an electronic rave.
6. Which things, do you think, a Band should sacrifice in order to succeed?
Have you ever sacrificed anything in your life for a better future of your Band?
If success is you goal, then sacrifice as much as it takes you to reach whatever goal you want to reach. We as a band, just want to play consistent and growth comes naturally if you keep putting out good music and convince people with your live shows. We didn't sacrifice anything except a bit of our health and time 😉
7. Describe your ideal live show as a performance Band. Have you already experienced that?
A smaller venue that is packed with people, who sing along with your music and goes apeshit, that' it! Ask any band.. Atmosphere can't be replaced by a bigger venue!
8. Which attributes, do you think, that a new Heavy Metal Band should have in order to gain identity and be unique?
First an most important, don't let your influences form you in any way regarding the songwriting process. Don't imitate your heroes, just keep them in mind. People will only remember you if your either really good, or somehow different to the thousand other bands.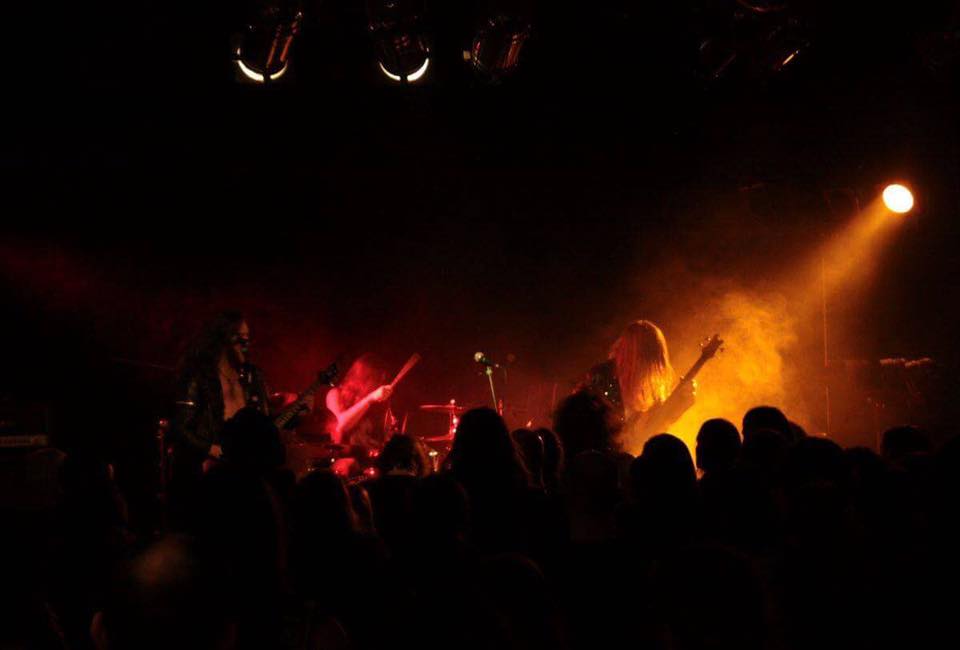 9. Do you believe that Bandcamp and other Digital Platforms help the new Heavy Metal Bands? Which, do you think, is the ideal way for a Band to promote its work?
Those platforms are crucial for the promotion and growth of nowadays bands. Since music business is taking a turn on Digital services, you have to be present there in order to get heard. People who say it's not cool are from yesterday. For example I buy records, I go to shows AND I love to stream music, just because it grants you access to music where you can't take your record player.
10. Tell us a few things about the New Underground Metal Scene in Germany (Bands, Fanzines, Webzines, Metal Clubs etc.)
The scene in Germany is great. There are a ton of cool underground bands / labels / fanzines right now. I have to promote our label "Dying Victims Productions" at this point. Flo pumped our releases from German Acts like "Iron Kobra", "Spiker" and many more, who define the German underground.
In almost every German city you can find a cool metal club. However, the most active one for cool gigs is the "Bambi Galore" in Hamburg. There's gigs almost every Day from old NWOBHM, to Heavy/Black and Thrash Metal. If you ever come to Hamburg, check this club!
11. Do you know anything about the Hellenic Metal Scene?
Sadly I haven't been there, but I know some Greek Metalheads.
Everyone knows, that the Greek people are the most dedicated and passionate Metalheads ever.
I would love to go the Up the Hammers Festival one day, to experience a concert with all these people who die for music!
12. What are your future plans?
Bring out good music. Tour Europe and South America.
13. Thank you very much for your time & Keep up the good work! The closure is yours.
Thanks for the interview & take care!
As Mark Shelton (r.i.p) said – "Heavy Metal… to the world tonight!"
By Steve the Filthy Dog.
MIDNIGHT PREY CONTACT:
https://www.facebook.com/MidnightPrey/
https://midnightprey.bandcamp.com/
https://www.instagram.com/midnight_prey_rock/