!!!FRENCH HEAVY METAL!!!
We had a conversation with Flo Spector (Guitars).Enjoy!
Welcome to the FILTHY DOGS OF METAL Webzine.
1. Tell us a few things about MEURTRIERES (Members, Starting Year etc).
Meurtrières started in 2018 as an instrumental 4 piece looking for a singer. Fleur joined us in 2019 on vocals. The other members are: Olivier and Flo on guitars, Xavier on bass and Thomas on drums. Fine musicians of course.
2. You have recently released your EP ''Meurtrières''. What is the Feedback from your audience as well as from the Press?
Pretty good so far ! Nothing from the press yet, probably due to the fact that our record is only an online release by now. We got a lot of feebacks from listeners though. People seem to enjoy it quite well. We are really glad about that !
3. Label or DIY and why?
Both my captain! What we learned from our diy background is that nothing is impossible to do by ourselves. Still, we will put out some of our formats on linkminded labels because it's obviously cheaper for us but also great to collaborate with someone on a release.
4. Do you prefer Vinyl, Tape, CD or Digital Format and why is that?
We are all music lovers among Meurtrières. So, maybe the best answer to this question is "whatever the format is and as long as the songs are good, we are all in!" Each format has its appeal (vinyl for big artwork, cds for cars, tapes for analog sound and streaming services to spread the music worldwide). To put it simply, to each their own.
5. Your music style is Heavy Metal. Which are your main influences (Favourite Artists / Bands etc.)
Difficult question because we are all about 40 and listen to tons of different bands and styles. For Heavy Metal and Hard Rock, we love Judas Priest, Maiden, Thin Lizzy, old french bands like Sortilège, etc. Not sure those bands are influences to our sound though. They are all pretty much beyond reach! We are also avid listeners of new bands and always happy to catch them live. Because metal music is not only a thing of the past.
6. Which things, do you think, a Band should sacrifice in order to succeed? Have you ever sacrificed anything in your life for a better future of your Band?
As much as we take this band really seriously, we are also mainly in it to have fun. So nothing is really planned to « achieve success ». However, we put a lot of effort in the evolution of the band, how our music is spread, we are really dedicated to it. As long as people enjoy our songs and we enjoy playing it, it's all good.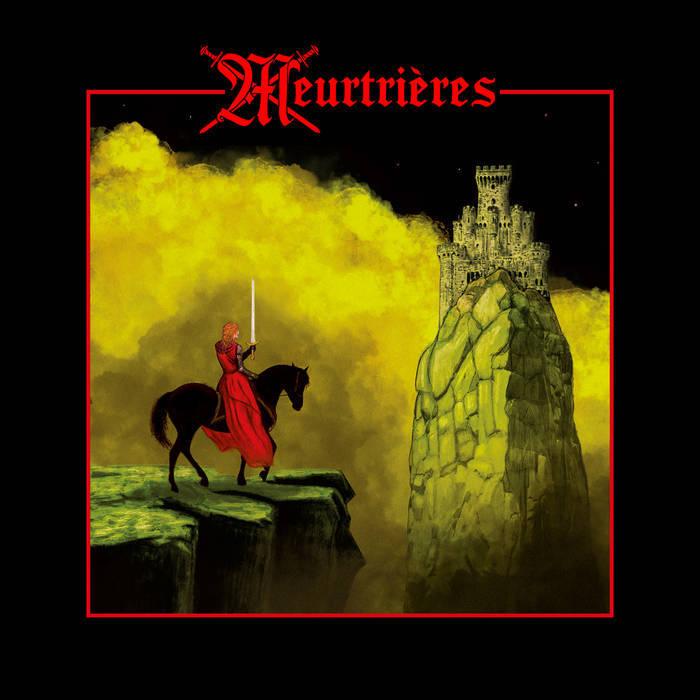 7. Describe your ideal live show as a performance Band. Have you already experienced that?
Good sound, good people, great atmosphere, no fools or idiots among the audience who ruins everyone's experience. We enjoy playing live a lot and we do! That's all that matters.
8. Which attributes, do you think, that a new Heavy Metal Band should have in order to gain identity and be unique?
Do not conform to any trend or group of people, believe in what you do like it's the most important thing in the world, do not listen to old farts, do not listen to me !
9. Do you believe that Bandcamp and other Digital Platforms help the new Heavy Metal Bands? Which, do you think, is the ideal way for a Band to promote its work?
I do believe that streaming services help a lot to spread music on the world map. But it takes a lot of effort to stand out from the constant flow of new bands and releases. I'm not sure I'm the best one to give an advice about promotion but as long as you use the right tool and put your heart in it, it will be rewarding.
10. Tell us a few things about the New Underground Metal Scene in France (Bands, Fanzines, Webzines, Metal Clubs etc.)
I can tell you about our local scene. Not so many heavy metal bands but there is a great club (Rock N Eat) where we go on a regular basis to see metal shows. There is quite a few good fanzines right now - the best one imho is Metal Witchcraft.
11. Do you know anything about the Hellenic Metal Scene?
Don't know much about the scene nowadays except for DEAD CONGREGATION that we really like, we also saw Sacral Rage playing at a french festival recently and we know about No Remorse Records because he puts out essential French metal reissues. About bands from the past, i like all the classic death, black bands from the 90's : early SEPTIC FLESH, ZEPHYROUS, ROTTING CHRIST, NECROMANTIA, HORRIFIED, VARATHRON, THOU ART LORD etc...they all had this specific sound that make the greek metal so unique. Not related to metal but i also like greek punk, bands like ANTIMOB, ΠΑΝΔΗΜΙΑ, HIBERNATION, ANTIDRASI, Γενιά Του Χάους, PANX ROMANA, Χαοτικη Διασταση just to name a few...
12. What are your future plans?
To release our music on a physical format, to play as much as we can, to write materials for future releases. To have fun !
13. Thank you very much for your time & Keep up the good work! The closure is yours
Thanks a lot for your interest ! EN GARDE !
Photo Credit: Ferdi.
By Steve the Filthy Dog.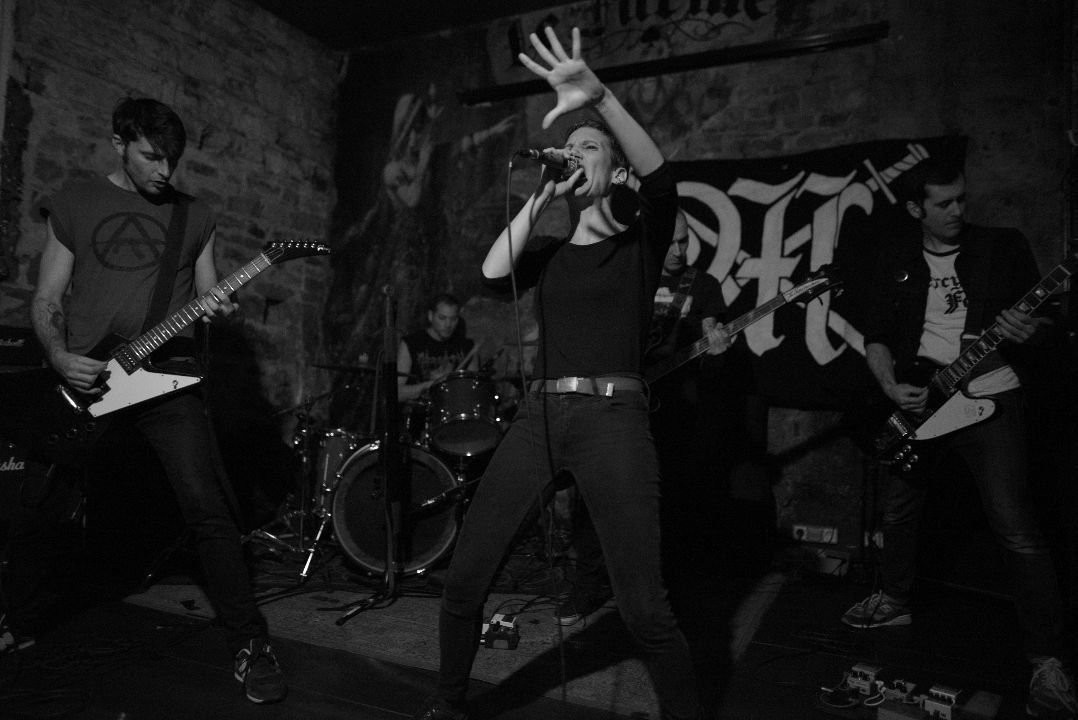 MEURTRIERES CONTACT: