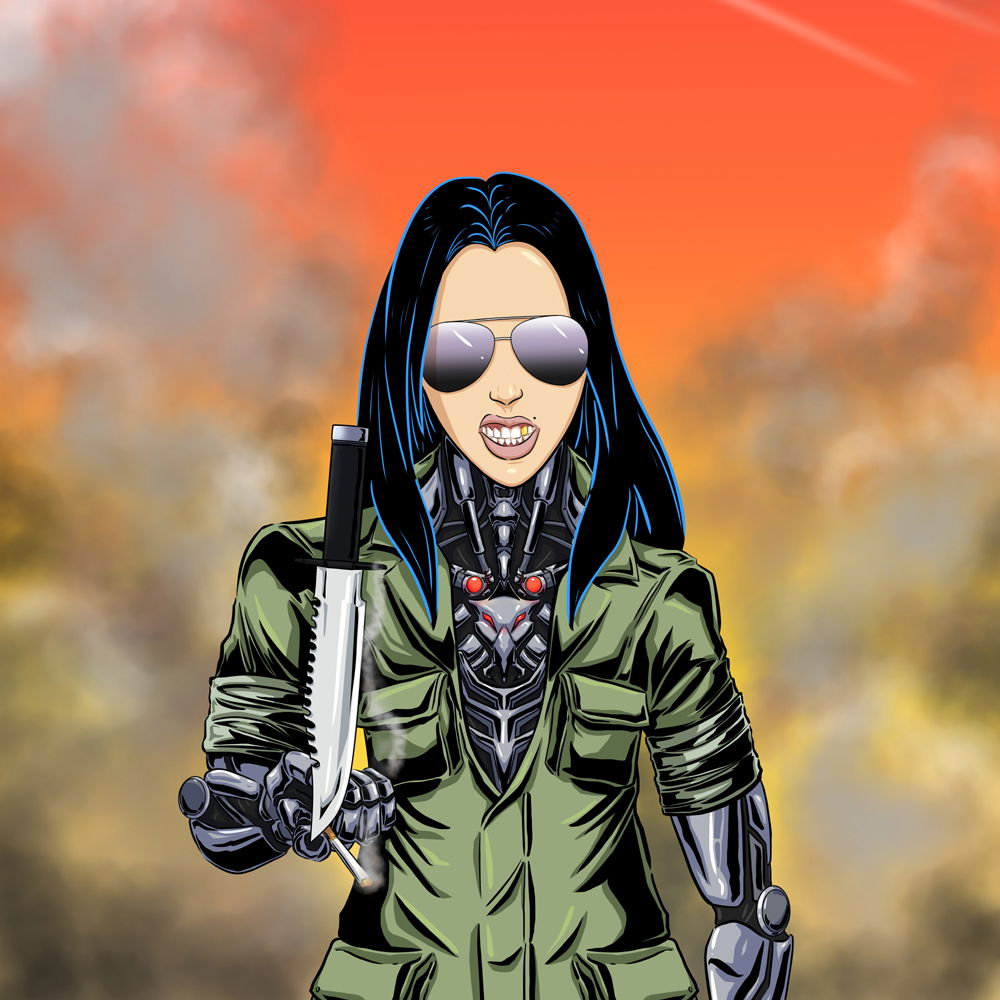 !!!HEAVY / THRASH METAL FROM BIRMINGHAM, ALABAMA!!!
We had a conversation with Andrew Young (Guitars/Vocals). Enjoy!
Welcome to the FILTHY DOGS OF METAL Webzine.
Tell us a few things about MECHANYZED (Members, Starting Year etc).
Mechanyzed began in 2017, with the intent of being a studio project. That's when I got Matt Morris, from Low Frequency Buzz and Frozen Meat Section, involved to contribute guitar solos. In 2021 Matt suggested we turn it into a live band, so we brought in Saíd Villamar and Etzar Cisneros, both of whom I play with in other bands, on drums and bass respectively. We're all longtime metal scene veterans, but Mechanyzed is brand new, and very different than anything else we've worked on together. Our primary lyrical theme is war.
You are going to release your album ''Upshot-Knothole Grable ''. Tell us a few things about this project.
It's old school, 80s-style thrash metal with a lot of melody, clean vocals, and some classic heavy metal moments. The title refers to a United States weapons test that featured a 15kt nuclear shell fired by artillery. We started recording the album about a year ago, and the artwork was finished in December 2021. After having the artwork and almost all of the production complete, Russia's full scale invasion of Ukraine began. It's kind of an awkward time to release an album about old-fashioned tank warfare and nuclear weapons, but there it is.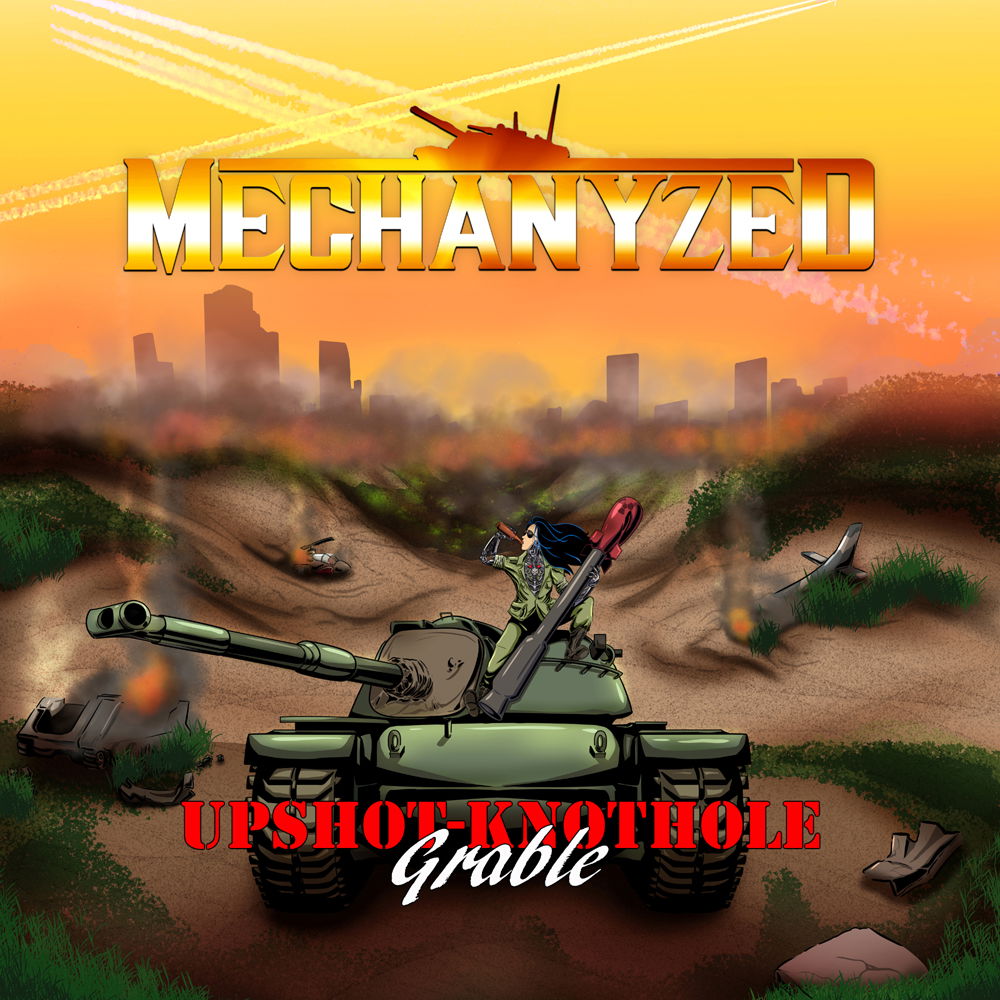 Label or DIY and why?
We debated it, but decided to stay DIY. We engineer, mix, and master our own material in our own studios, do our own art layout and typesetting, design our own merch, and make our own lyric videos. We have an official band artist, Deon Wills, who created our mascot Salvation and our cover art. At least for this album we'd rather rise or fall on our own vision than let someone else interfere.
Do you prefer Vinyl, Tape, CD or Digital Format and why is that?
Personally, I prefer vinyl, primarily because you're more likely to get a good, dynamic master. But for mobility and convenience, I'm pretty dedicated to digital nowadays. When I do buy CDs it's to have tangible artwork in hand, and I rip the source to mp3.
Your music style is Heavy/Thrash Metal. Which are your main influences (Favourite Artists / Bands etc.)
Megadeth is probably the most obvious, but Anthrax, Nuclear Assault, Artillery, Overkill, and Tankard are our thrash influences, and Iron Maiden, Judas Priest, AC/DC, Van Halen, and Slaughter are our melodic influences. We approach everything like an old fashioned rock band, even if we're playing 180bpm.
Which things, do you think, a Band should sacrifice in order to succeed? Have you ever sacrificed anything in your life for a better future of your Band?
It depends on what your definition of success is. I think the days of the new and upcoming "rock star" are long behind us. If you want to dedicate yourself to touring, you'll have to give up a certain amount of stability, not just for yourself but also for anyone who depends upon you. That's why it's more of a young person's game. Well, that and it gets harder to sleep on floors by the time you reach your 40s. We've dumped a ton of money into this, with absolutely no guarantee that we'll ever make it back. I suppose that if we ever turned a profit I'd consider that success. But even bands I have loved since the 90s, and who have graced magazine covers, still work day jobs, so I'm not under any illusions about doing this for a living.
Describe your ideal live show as a performance Band. Have you already experienced that?
Any time the audience is engaged and having a good time, that's ideal. And I would say we have.
Which attributes, do you think, that a new Heavy Metal Band should have in order to gain identity and be unique?
The biggest thing that makes any band unique is the combination of individual playing styles of its members. A total ripoff band can have individual personality if they're not using computers to edit their recordings to death, quantizing and auto-tuning the life out of their performances. Other than that, don't worry about it. Everyone starts out copying someone. You find your own sound and voice with time.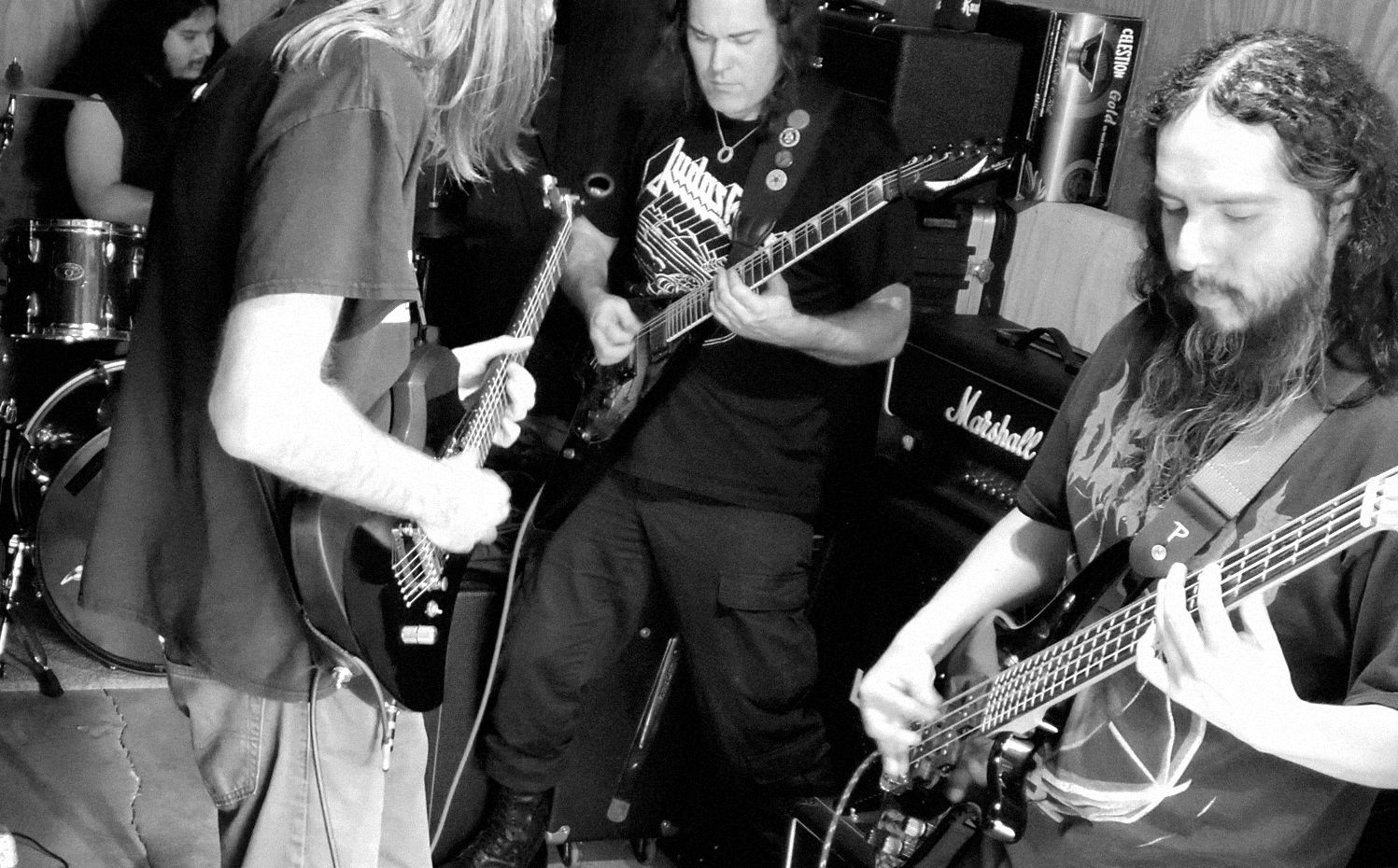 Do you believe that Digital Platforms help the new Heavy Metal Bands? Which, do you think, is the ideal way for a Band to promote its work?
Digital is a double-edged sword. It democratizes metal by making it easy for everyone to get their music out there, yet it also results in extreme over-saturation, making it difficult to be noticed by anyone. I don't know the best way to go about promoting online; I've been defeated by every algorithm I've ever faced. The best results I've gotten have been by means of the oldest approach: playing in front of an audience and connecting with them. Someone who watches you play, shakes your hand, says "damn good job," and buys a copy of your album is a fantastically stronger connection than someone who hit "like" on your YouTube video.
Tell us a few things about the New Underground Metal Scene in Birmingham, Alabama (Bands, Fanzines, Webzines, Metal Clubs etc.)
Birmingham and the surrounding areas have a solid heavy scene. Probably the most well-known band right now outside of Alabama is Ectovoid. We also have great bands like EMBR, Kamikaze Zombie, Maggot Gag, DROOD, Nolan's Flight, Great Gospel, Hexxus, The Goddamn Rights, Moth Face, Midmourner, Seraphic Entombment, Blood and Brutality, Ecksurcyst, and more. Etzar, Saíd, and I are also in Throng of Shoggoths and Pudwich, and Saíd and I are in The Crimson Mask.
Do you know anything about the Hellenic Metal Scene?
Everyone knows Rotting Christ (who are playing here in Birmingham in a few hours as I type this) and Firewind, but I'm particularly a big fan of SepticFlesh. The first time I heard those guys it absolutely blew my mind, and I've been jamming their shit on the regular for years. I also really dig Chronosphere and Memorain.
What are your future plans?
We're filming a traditional music video in the next couple of weeks and then releasing the album on June 24. We kind of want to do the oldschool one-album-a-year thing like our heroes did in the 70s and early 80s, so we're already halfway done tracking our second album and halfway done writing the third. No slowing down!
Thank you very much for your time & Keep up the good work! The closure is yours.
Thanks for reaching out to us! Upshot-Knothole Grable will be out on June 24 at mechanyzed.bandcamp.com!
By Steve the Filthy Dog.
MECHANYZED CONTACT:
https://www.facebook.com/mechanyzed
https://www.instagram.com/mechanyzed/
https://mechanyzed.bandcamp.com/