!!!CANADIAN HEAVY METAL!!!
We had a conversation with Johnny Maule (Bass).Enjoy!
Welcome to the FILTHY DOGS OF METAL Webzine.
Tell us a few things about MAULE (Members, Starting Year etc).
Well me (Johnny Maule) and Jakob Weel got together in November 2016, and he brought in a guitarist and drummer, forming the first incarnation of the band on January 13th, 2017, albeit under a different name. We used to go by Summoner. Our first lead guitarist and drummer left the band after a few months to focus on their family lives, and Eddie Riumin (ex-88 Mile Trip) and Daniel Gottardo (ex-Aviator Shades) were brought in to fill the line up.
In 2019 you have released your demo ''From Hell''. What was the Feedback from your audience as well as from the Press?
The feedback we received was positive. People had been asking us for a while to have something of ours they could take with them, and this was a way for us to do that.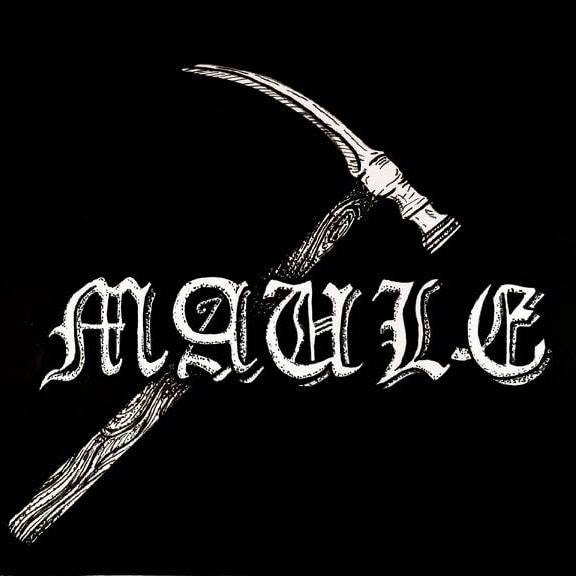 Label or DIY and why?
Well our demo was done DIY, but for our upcoming first full length, 9 song album, "Paid in Blood", we're looking to sign with a label / distributor. Labels provide a lot more than we could do on our own in terms of reaching a wider audience, so we think that's the way to go for us.
Do you prefer Vinyl, Tape, CD or Digital Format and why is that?
Jakob, Daniel, and Eddie like Vinyl and Tapes the best. Not necessarily because of the improvement in sound quality on vinyl, just the difference in sound. They also like the aspect of collectibility associated with it. Johnny prefers digital, for the convenience and accessability of it. With that in mind we are going to release our first album, "Paid in Blood", on Vinyl, CD, and Digital.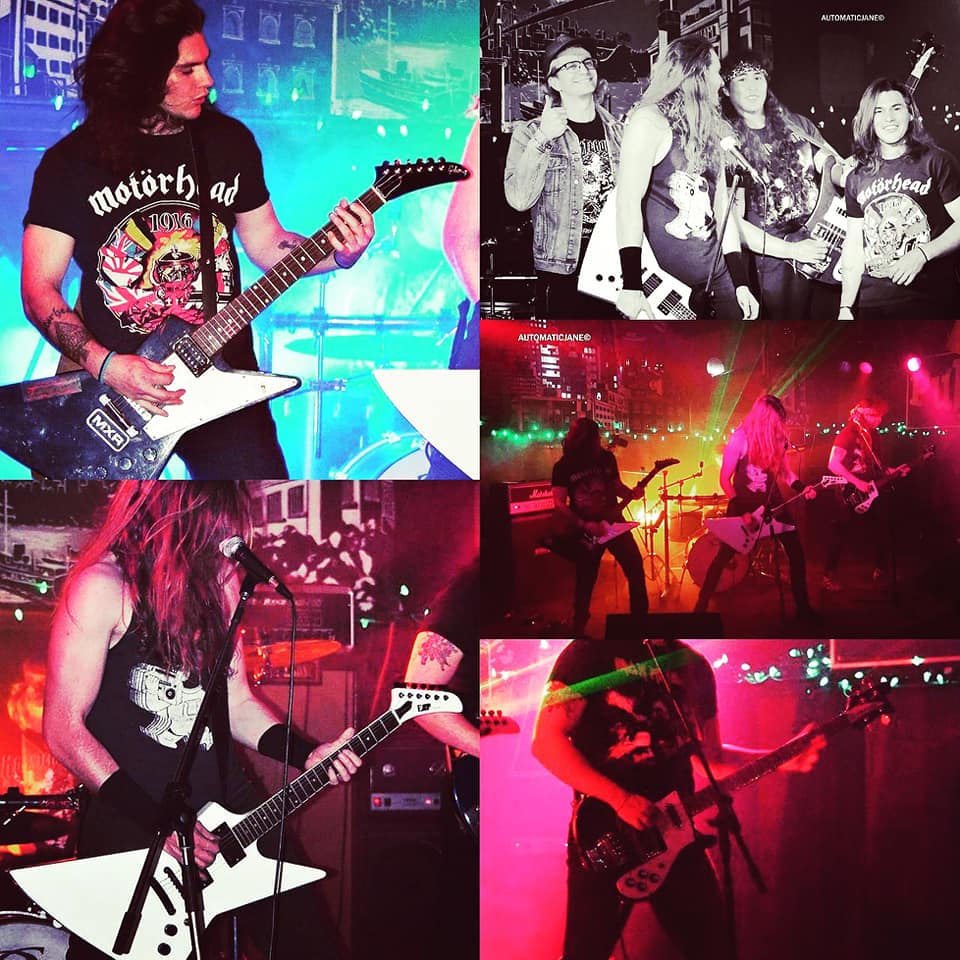 Your music style is Heavy Metal. Which are your main influences (Favourite Artists / Bands etc.)
We all have a varied taste in music ranging from Metal, to Pop, to Classical, to Jazz, you name it. But in terms of writing capacity we love all of the classics, especially 80's NWOBHM bands like Maiden, Priest, etc, toss in some Bay Area Thrash, Metallica, Megadeth, and Daniel would kill me if I didn't mention AC/DC and Motorhead.
Which things, do you think, a Band should sacrifice in order to succeed? Have you ever sacrificed anything in your life for a better future of your Band?
Goats, first born children, blood, etc.
But seriously time and money. You can do a band for fun, but if you want to be successful and for it to eventually be your career you have to treat it like a business as well as a passion. Everything you do is an investment towards that, so expect a serious monetary and time commitment.
Describe your ideal live show as a performance Band. Have you already experienced that?
Johnny - Full House Halloween Kegger Show - Yes
Eddie - Any European Festival - Not yet
Daniel - Donnington 2022 - Lets make that happen
Jakob - Any show where the audience really enjoys the show we're putting on for them - many times over.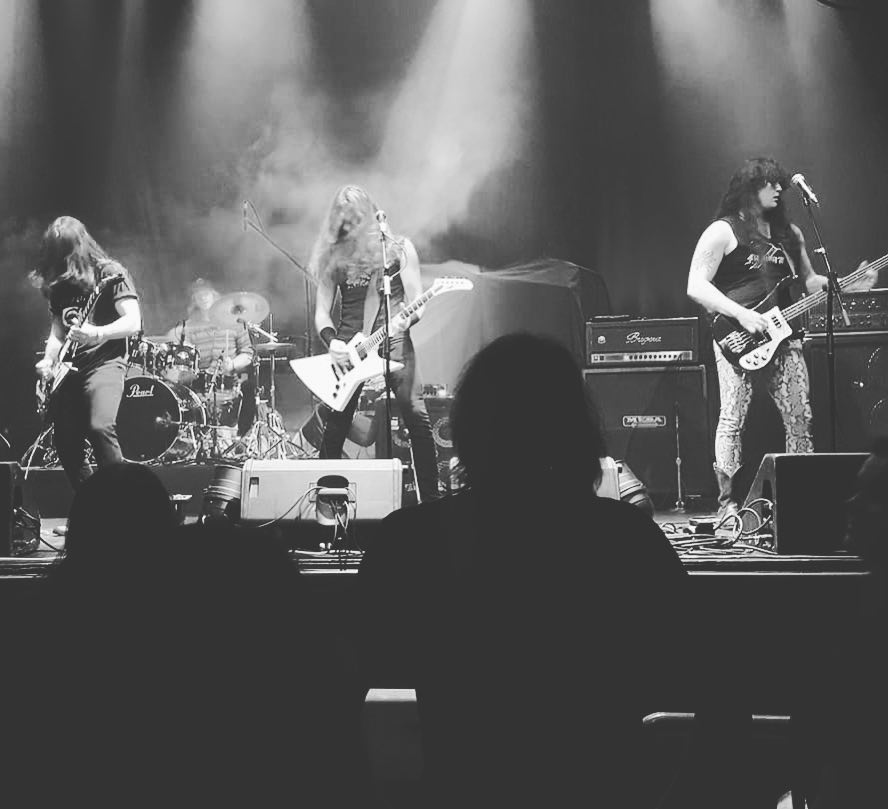 Which attributes, do you think, that a new Heavy Metal Band should have in order to gain identity and be unique?
Just be genuine really. Play music that you want to hear, and that you enjoy playing. Otherwise what's the point?
Do you believe that Bandcamp and other Digital Platforms help the new Heavy Metal Bands? Which, do you think, is the ideal way for a Band to promote its work?
Yes, absolutely. Digital platforms are a way for bands to reach audiences all across the world, and have provided for bands in a time where playing shows is no longer an option.
Tell us a few things about the New Underground Metal Scene in Canada (Bands, Fanzines, Webzines, Metal Clubs etc.)
While we can't speak for the whole country, The metal scene here in Vancouver is definitely one to be reckoned with, the diversity of musical styles that are available here is something a lot of people take for granted, and if you have ever been to a sold out show at one of our local venues like The Astoria Hotel, SBC (RIP), or The Rickshaw Theatre, there is a good chance you've probably just experienced one of the wildest and most memorable live music experiences of your life.
Do you know anything about the Hellenic Metal Scene?
Honestly, not a lot. We're just very excited to know that our music has reached that far, and people in the Hellenic Scene are interested in us.
What are your future plans?
Our main goal right now is to release our first album, "Paid in Blood", which is in post production. We also recently put out a live music video, which can be found here https://www.youtube.com/watch?v=6YWt4eAh_LE&ab_channel=NWOTHMFullAlbums
Thank you very much for your time & Keep up the good work! The closure is yours
We'd like to thank you so much for interviewing us, and we hope to be able to share more music with all of you soon, but until then check us out on Instagram or Facebook to keep updated on what we have going on.
We are Maule, and we play Heavy Metal.
By Steve the Filthy Dog.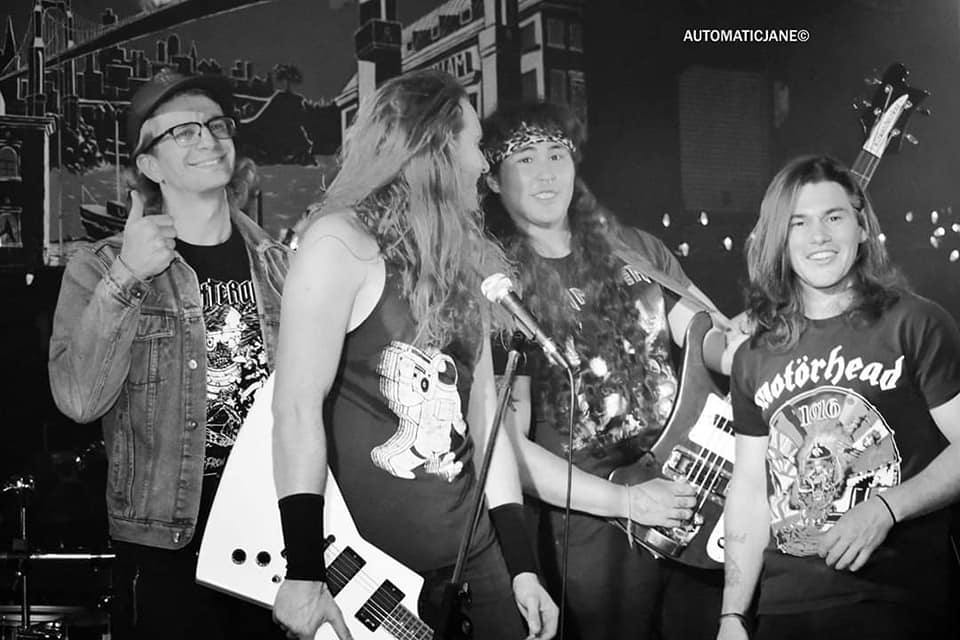 MAULE CONTACT:
https://maule.bandcamp.com/releases