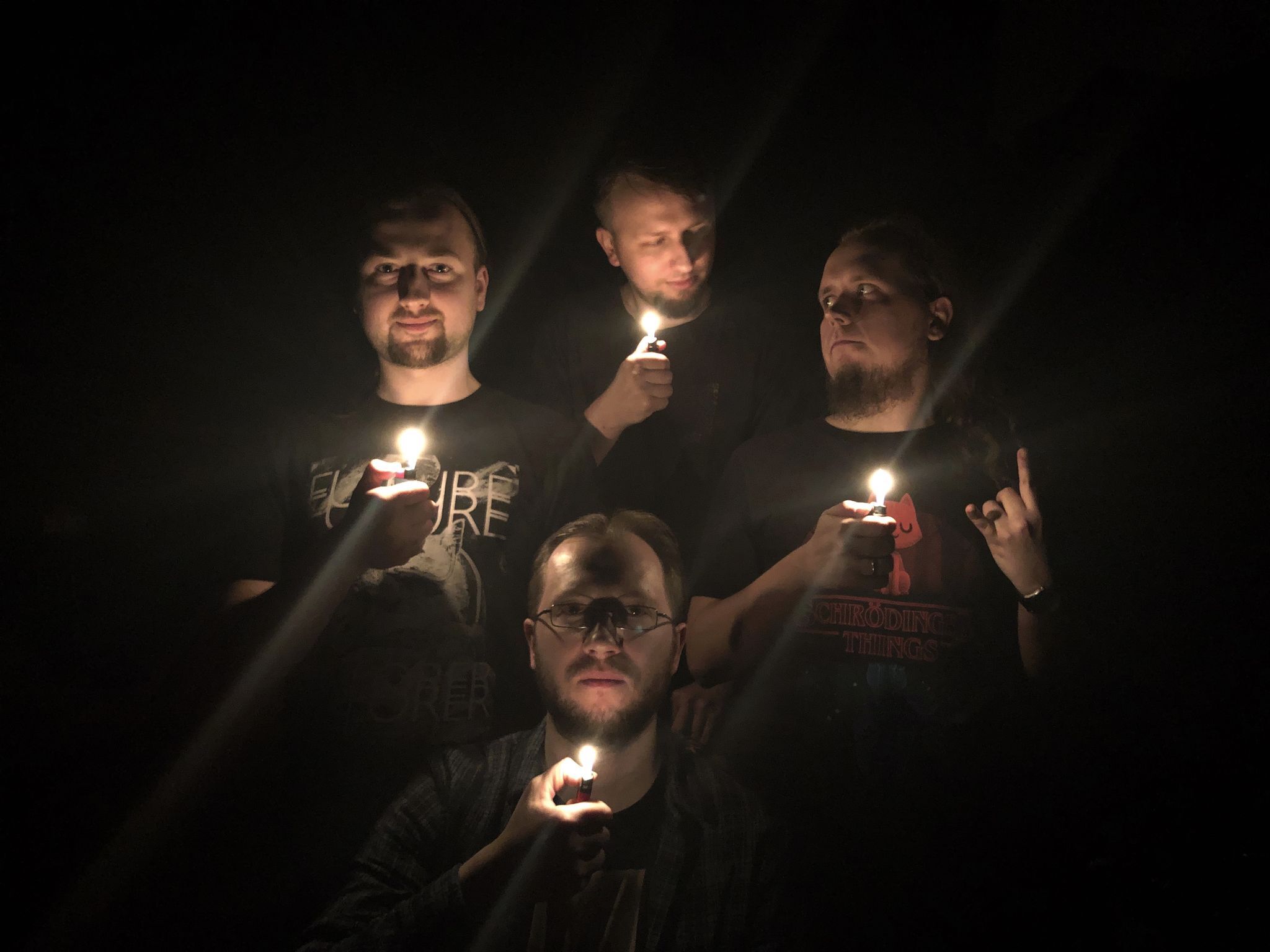 !!!HEAVY METAL FROM POLAND!!!
We had a conversation with MAD TEACHER. Enjoy!
Welcome to the FILTHY DOGS OF METAL Webzine.
Tell us a few things about MAD TEACHER (Members, Starting Year etc).
Pudel: The band has existed since early 2011. We started as a typical garage heavy metal band inspired by Priest, Maiden etc, but we quickly discovered that we want to do something more fresh and exciting – stay true to the roots, but find our own approach to the genre. We've shaped it around diversity – not copying our idols too closely and making each song stand out with its own, unique ideas. It took us a lot of trial and error to polish this approach to where we are now – but we're pretty proud of the results.
Marek: We're based in a post-industrial city called Łódź. The current line-up is: Adrian (vocals), my brother Pudel and me (lead and solo guitar), Piotrek (bass) and Hydra (drums).
You have recently released your EP ''Keep the Fire''. What is the Feedback from your audience as well as from the Press?
Piotrek: It exceeded our expectations. Audience, both local and global, is really positive about the release – we are getting many good words from random people on the internet and from our local fans and friends. A couple nitpickers didn't like the prog influence, but it's actually good to hear that – we wanted to bring a breath of fresh air into the genre, and we treat these comments as a proof that we managed to do this.
Pudel: It's really uplifting to see such a positive reception – it motivates us to keep going, despite the times not being great for a metal band. I think it's a good place to give a huge shout out to NWOTHM Full Albums youtube channel, which helped us reach a lot of people that wouldn't be aware of us otherwise. It's a great place to learn about new niche metal bands, so – if you haven't already – give them a shot.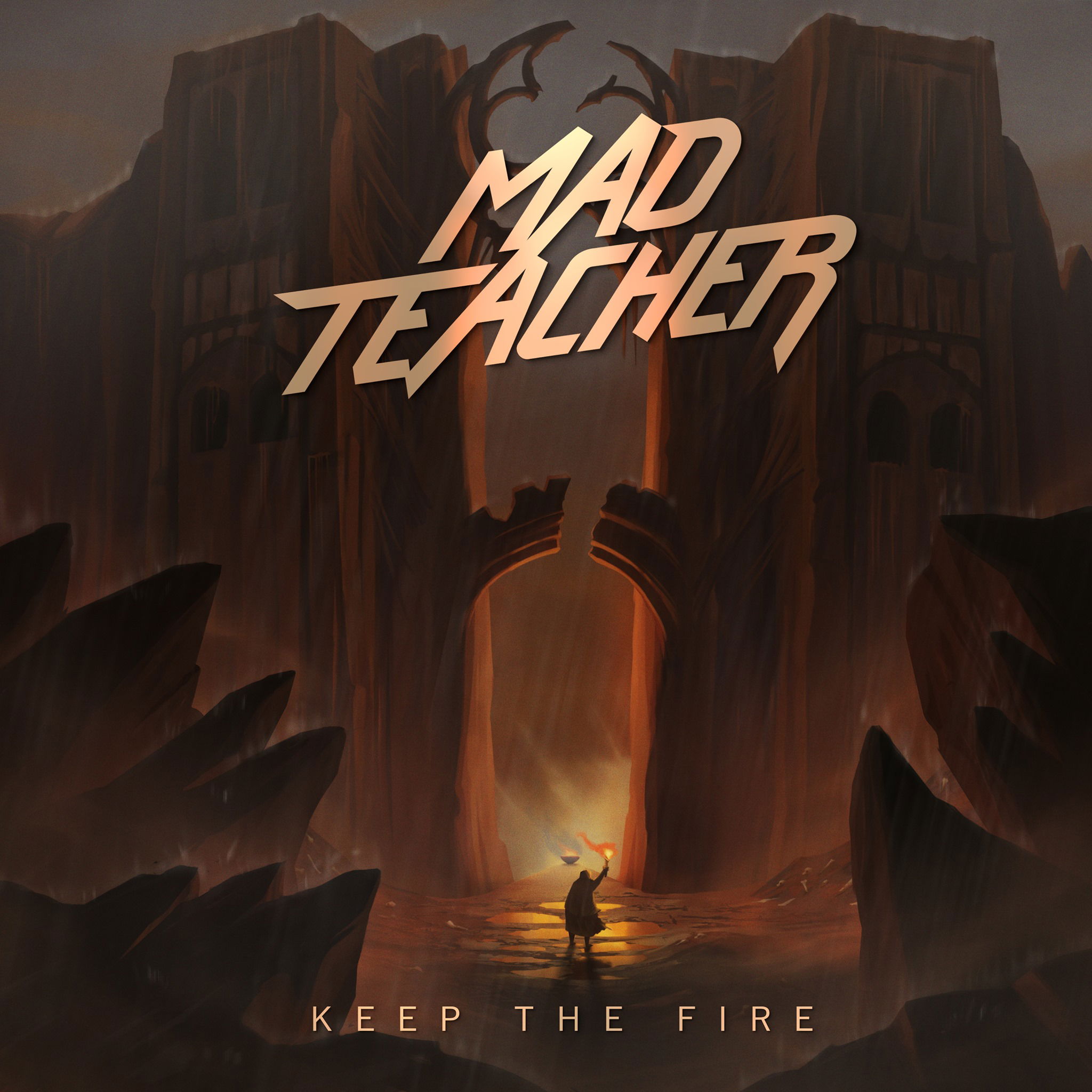 Label or DIY and why?
Piotrek: For the release we are going DIY. It surely requires some dedication and self discipline to keep things rolling, but in exchange we can make our decisions and take the paths we want. We didn't go for DIY with the recording, mix and master though – we wanted no compromises for the sound and quality.
Pudel: To me – both options are good and worth considering, you just need to be aware of pros and cons. Would we DIY this EP again, if we could turn back time? I think so. What will happen with the next release? I'm not good at precognition, so I'll go with "we'll see".
Do you prefer Vinyl, Tape, CD or Digital Format and why is that?
Marek: I listen to a lot of music, so I mostly go with digital streaming. I want to keep up to date with a lot of new releases and I wouldn't be able to do it otherwise. However, I like to buy CDs and when I dig something a lot, I want to have it in my collection - especially if it's another local Polish band.
Piotrek: I love the practicality and mobility of streaming media and it's the main form of listening to music for me. Of course, the music loses some of it's magic – there's no comparison in terms of experience between digital and physical medium. As for our album, the range and popularity of online streaming is unbeaten, so we went with that at first, but we are currently working on a CD release. Homemade tapes are a fun vintage option too, and we did a limited pressing for a couple of gigs.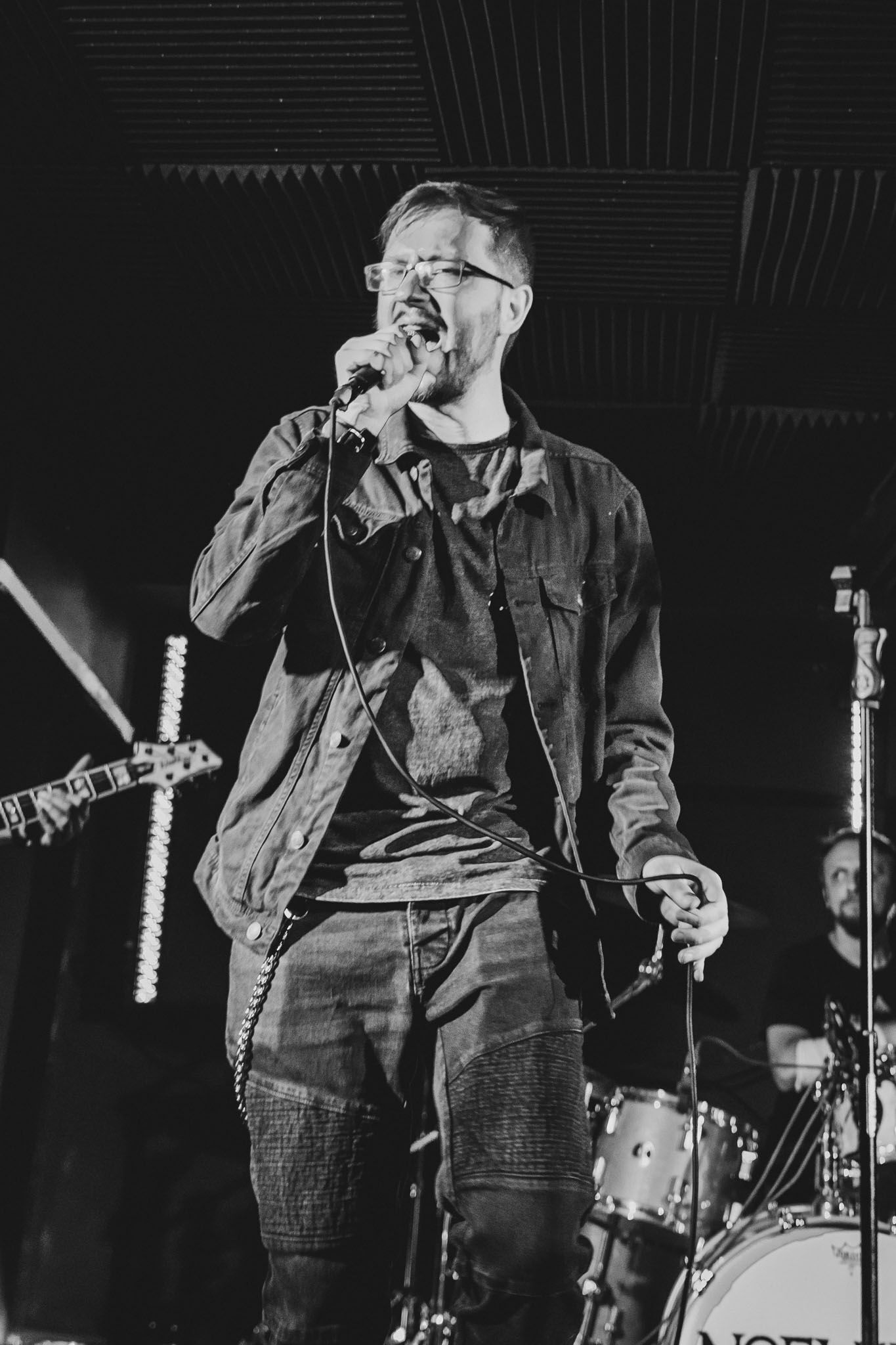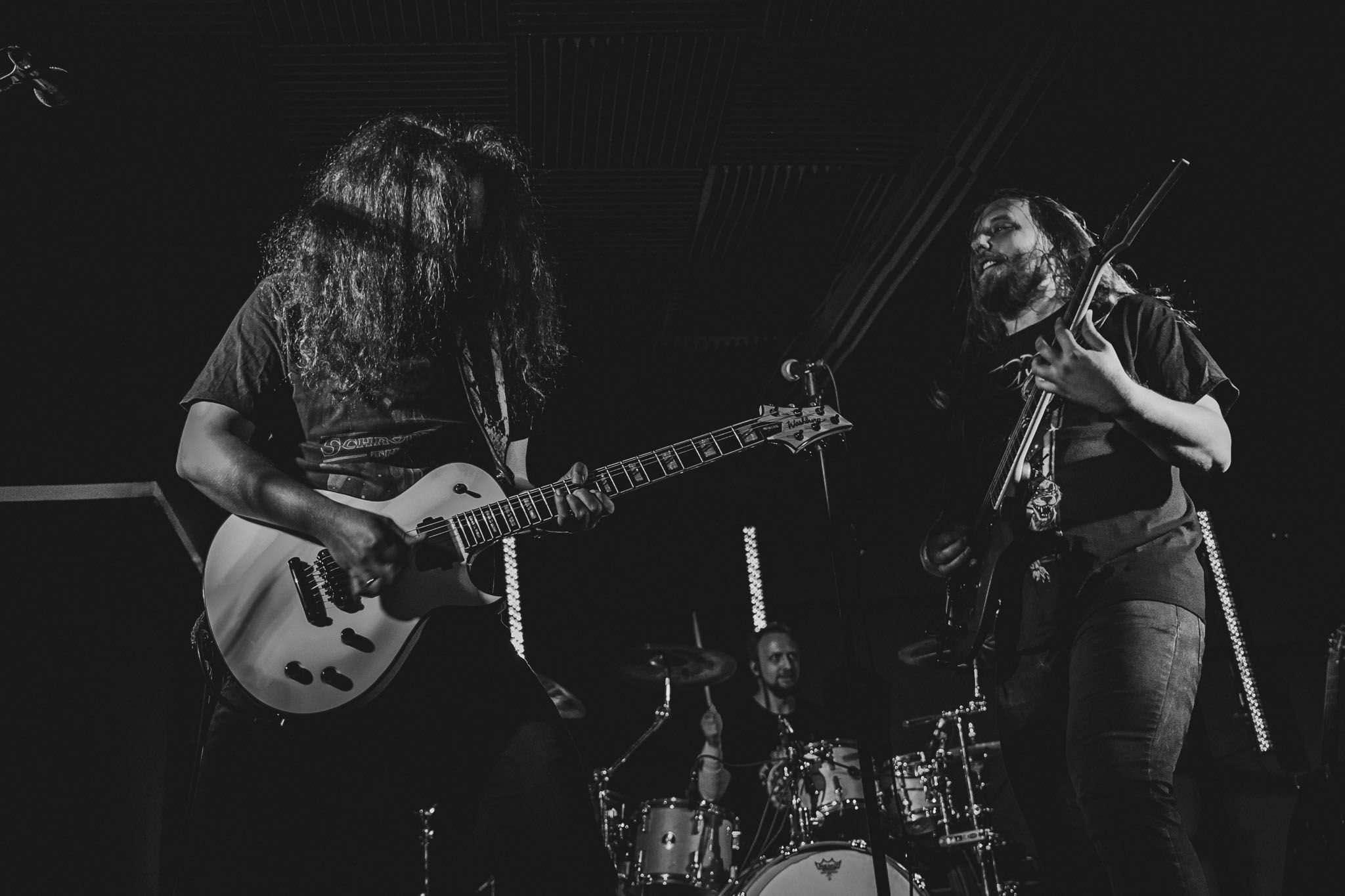 Your music style is Heavy Metal. Which are your main influences (Favourite Artists / Bands etc.)
Marek: There's plenty. Starting from Judas and Maiden, good old Deep Purple stuff, Manilla Road, Fates Warning, bands like that. I personally listen to a lot of thrash metal – recently Testament and Revocation. I used to dig some German power metal, too – Kai Hansen is my hero. Lastly, I adore some of the younger heavy metal bands, like Visigoth, Traveler and Riot City. I'm really waiting for some fresh releases from them, especially the Visigoth guys.
Adrian: To be honest, I'm not a huge fan of traditional heavy metal. I love the heavier, "technical" approach of the mid 90s and 2000s like Pantera, Opeth or Tool. But my love for the genre started with pre-metal bands like Black Sabbath, Led Zeppelin or Queen. I also enjoy jazz, electronic and film music.
Pudel: As you can see, each one of us has his own answer to this question, and they don't always match – that's why our songwriting is so diverse. Traditional heavy metal has a special place in my heart, but I also enjoy 70s prog, thrash, death metal and plenty other genres. Piotrek is head over heels into prog rock and prog metal, Hydra likes modern metal, but also industrial music and soundtracks. It's a huge melting pot that sometimes gets out of hand – but if the results are right, then I don't complain.
Which things, do you think, a Band should sacrifice in order to succeed? Have you ever sacrificed anything in your life for a better future of your Band?
Marek: Love is all about sacrifice and commitment. I love playing music, so I sacrifice my time and money to do what I do. Playing music has become some sort of a bottomless piggy bank for me, but I don't complain. I love what I do, and I'd love to do that even more.
Adrian: Time for sure… We all have friends, regular jobs and hobbies other than music but sometimes you need to put them aside so you can go and play some music with your band. You need to constantly improve and that consumes a lot of time and effort. From an outside perspective each of these things (rehearsals, instrument practice, writing, recording, planning) may seem insignificant, but they pile up into something noticeable.
Pudel: You also have to be patient – we spent years perfecting our style, working on the songs with a belief that we have something special and it will pay off at some point. Fingers crossed that the time has come.
Describe your ideal live show as a performance Band. Have you already experienced that?
Marek: I'm not a fan of big shows. It's good to see your favorite bands every now and then, but when it's an arena show or even in a huge club, I sometimes miss the connection with the band. It's the same when I play. I had an opportunity to play for some bigger audiences, on bigger stages and it just wasn't it, you know? It's good to do this sort of thing once in a while, but I prefer smaller clubs, where you can get out to the audience, see the faces up close, do some high fives while playing and then grab a few beers with the attendees after we're done. This is the connection I seek.
Adrian: A few years ago when I was an active drummer I always enjoyed gigs where the audience chanted along with us. Now as a singer I find this even more enjoyable, it just lets you feel the connection with the crowd in front of you. No matter how big the audience is – if they sing along then I feel the mission is accomplished.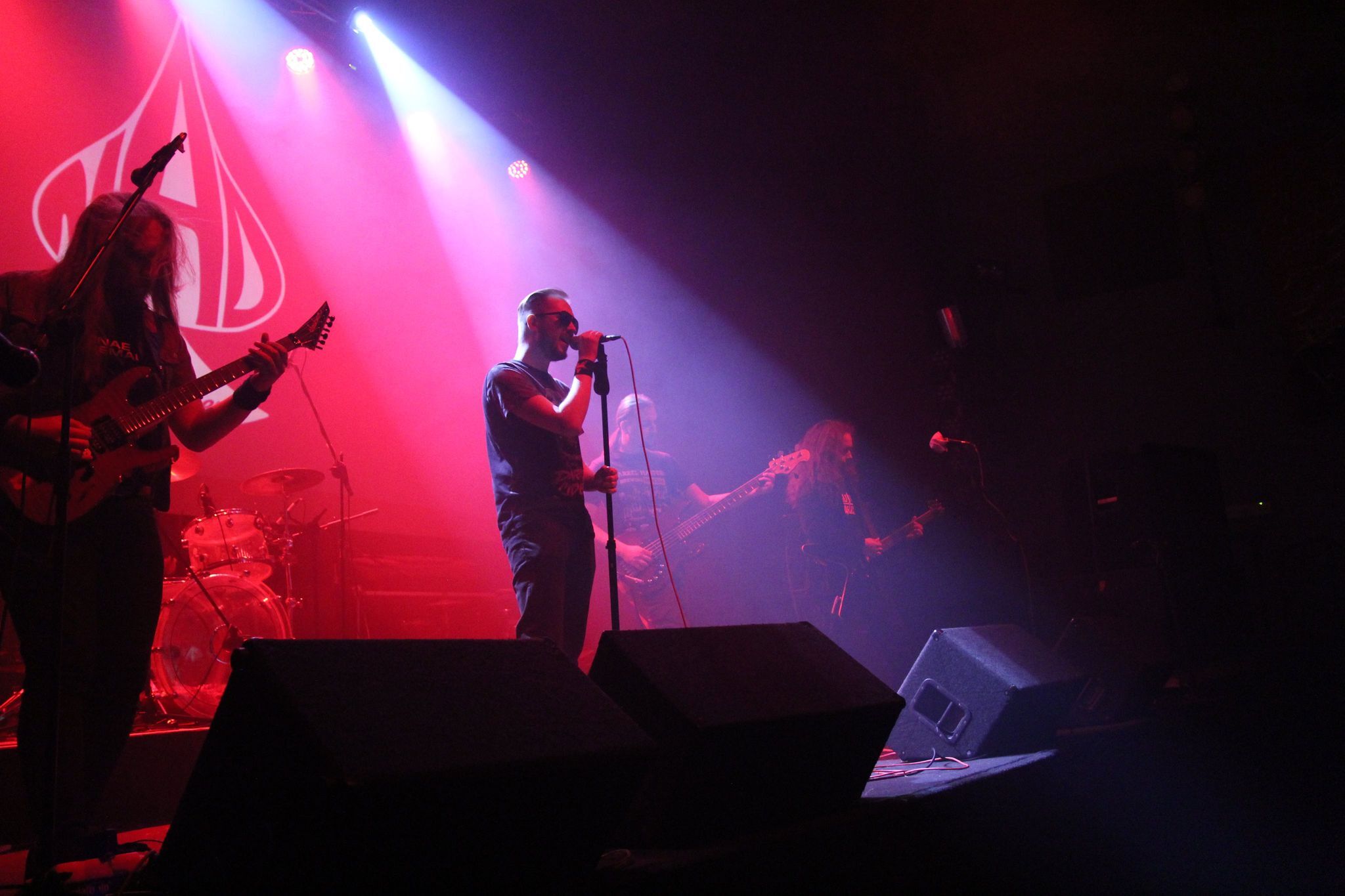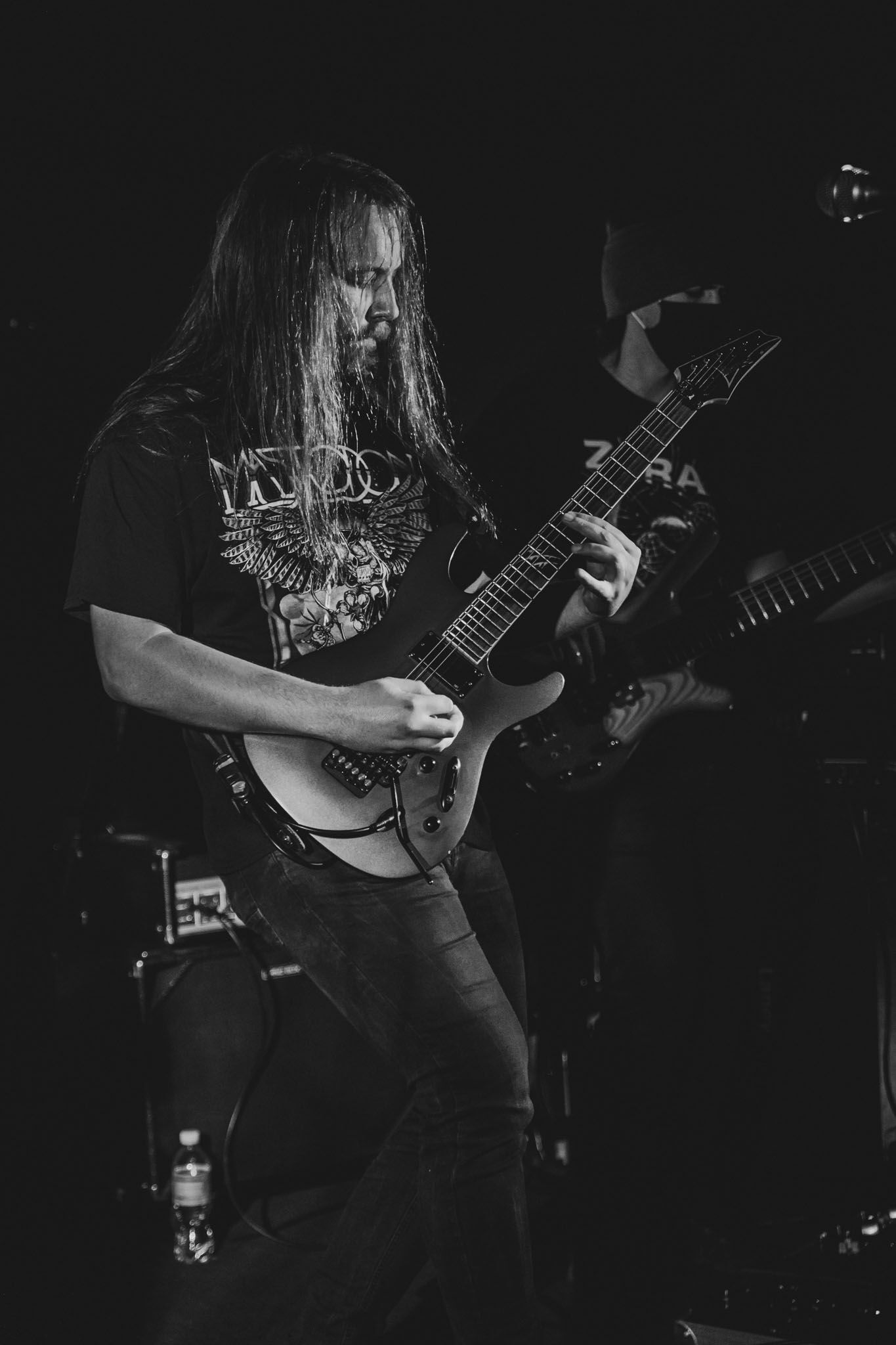 Which attributes, do you think, that a new Heavy Metal Band should have in order to gain identity and be unique?
Marek: Dedication to your craft. Open mind – it's important to listen to a lot of music (not only heavy metal) and draw inspiration from it. If you want to create something unique, you need to get out of the box a little bit. It's also a good idea to learn how to tell a story through your music – it's not only about rhythm, harmony and melody, but also about dynamics, orchestration, and tension.
Pudel: Plenty of bands fall into the trap of following the blueprint too closely, or using similar ideas for many songs. We're consciously trying to avoid that, infusing each piece with different influences, some of them from outside the metal world. A lot of classic outfits did that back in the day, and it allowed them to stand out and constantly reinvent the genre – which is still needed for heavy metal to grow. If you listen closely to any classic album, you'll notice plenty of tricks borrowed from other genres. That's what makes them unique – without these influences, they would be one of a hundred similar albums.
Do you believe that Bandcamp and other Digital Platforms help the new Heavy Metal Bands? Which, do you think, is the ideal way for a Band to promote its work?
Pudel: Promotion is a tough nut to crack, especially nowadays. There are thousands of bands competing for the listeners' attention, so it's not easy to stand out online. If there's a big secret that allows you to gain millions of listeners in a month, nobody shared it with us yet – but we'll let you know if it happens :) Playing gigs is one of the simplest ways to bypass this – you're not competing with a thousand bands on Youtube, only several parties happening over the weekend. That's a significant boost to your chances, and one of the tricks we've learned along the way. We're really eager to get back to playing live once the situation calms down a little bit.
Tell us a few things about the New Underground Metal Scene in Poland (Bands, Fanzines, Webzines, Metal Clubs etc.)
Marek: There is a lot going on! Lastly I've been listening to Divine Weep a lot (cheers, by the way!). There's a speed metal band called Rascal which sounds pretty promising. There's a lot of quality black metal here, too.
Pudel: The scene seems to be growing all the time, which is really uplifting. There are plenty of promising bands on the stronger edge of the spectrum (Blaze of Perdition, IAMONE, to name a couple), but if you're into something more traditional, you'll find a lot of great bands too – off the top of my head I'd recommend Internal Quiet, Death Denied or The Kroach.
Do you know anything about the Hellenic Metal Scene?
Pudel: We're familiar with the big shots – Firewind, Rotting Christ and Septicflesh, but we know that the scene here is much larger and there's a living, breathing community supporting it. It's always great to see how the genre lives on and evolves thanks to the efforts of bands and fans – not only at the "world class" level, but on the local scenes, with their own ideas, conventions and approaches. It guarantees that there'll always be fresh ideas and metal will live on no matter what happens.
Marek: My latest discovery is Yoth Iria. I believe the guys are ex-Rotting Christ, right? That was a fun listen. Other than that - I always wanted to visit the Up the Hammers Festival. Hopefully it will happen sometime after the pandemic. If your readers know any promising bands to be aware of, it's a great reason to contact us and let us know – we're always on the lookout for new musical experiences.
What are your future plans?
Pudel: The biggest challenge for now is being heard – getting known is really hard for a self-made band, and we're thankful to everyone who helped us along the way. Hopefully, live concerts will be back sometime in the summer, and we'll be able to promote our work and meet with the fans – both in Poland and abroad. You've already heard that songwriting is important to us, so it shouldn't be a surprise that we're also working on new material. Right now it seems that the next release will be more down-to-earth, but we'll know for sure when the future comes.
Thank you very much for your time & Keep up the good work! The closure is yours.
Pudel: Thanks for the interview – it was a pleasure! Cheers from Poland to all your readers – we wish you a heavy 2021 with plenty of awesome gigs and great releases from your favourite bands!
Follow us on Facebook – https://www.facebook.com/madteacherband
You can check out the album here:
– Youtube – https://youtu.be/N5MrGXz_lcE
– Spotify – https://spoti.fi/36kYdPa
– Tidal – https://bit.ly/36jFN14
– Apple Music – https://apple.co/3psleav
By Steve the Filthy Dog.