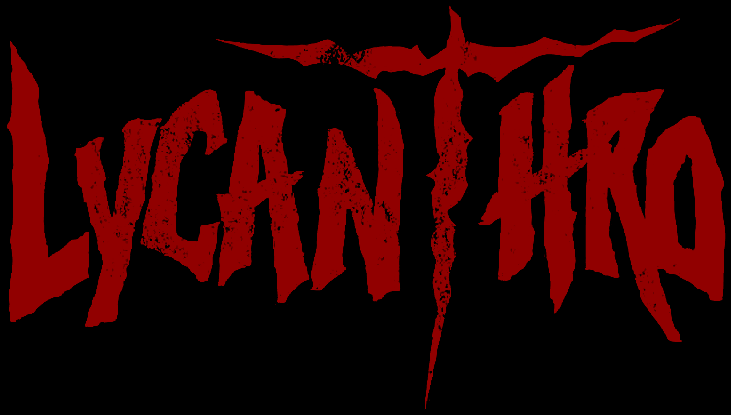 !!!CANADIAN METAL!!!
We had a conversation with James Delbridge (Vocals/ Guitar). Enjoy!
Welcome to the FILTHY DOGS OF METAL Webzine.
Tell us a few things about LYCANTHRO (Members, Starting Year etc).
We are a Canadian heavy power metal band hailing from Ottawa Ontario. We started back in 2016 have released a demo, an EP entitled "Four Horsemen of the Apocalypse" and now a full- length album called "Mark of the Wolf". The band consists of James Delbridge (Me) on Lead vocals and guitars, Forest Dussault on guitars, Stew Everitt on Bass and Panos Andrikapoulos on Drums.

You have recently released your album ''Mark of the Wolf''. What is the Feedback from your audience as well as from the Press?
The feedback was actually a lot better than we were expecting! We were initially worried because we hadn't released anything in 3 years and thought that people might've forgotten us. But when we released the 1st single "Crucible", the positive response was overwhelming! The thing that surprised us the most was that we were getting attention from fans in countries like France and Sweden where we didn't even know that people knew us there! So, overall the feedback has been mainly good so far.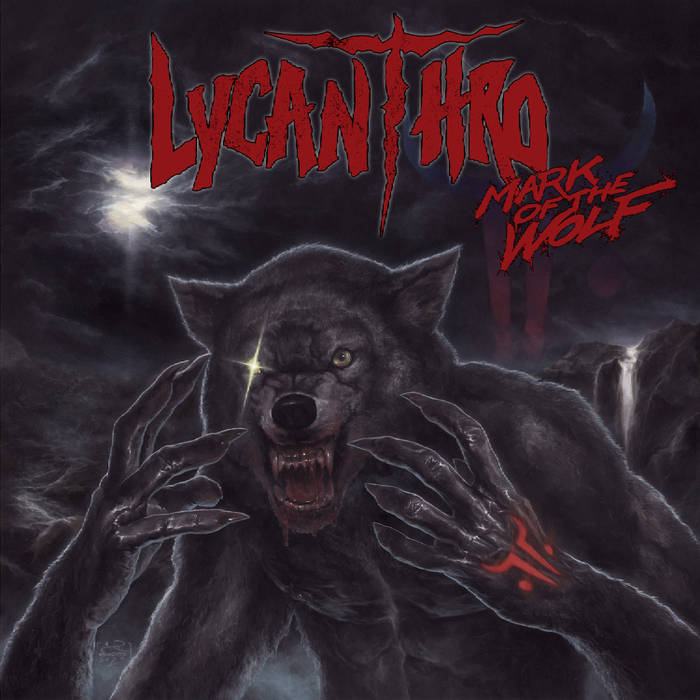 Label or DIY and why?
I personally think being on a label is better for a number of reasons. 1st of all, it really helps on the financial front. A lot of times labels will pay for at least some of the expenses incurred by the band whether that be studio time, merch/album production etc, which is a big help to bands seeing how a lot of younger bands don't have a lot of money for those things to begin with. Also, having a label on your musical resume, even a small one, looks really good to music industry people. Usually, the fact that you can get on a labels roster shows different potential promoters and writers that you have a certain amount of legitimacy.
Do you prefer Vinyl, Tape, CD or Digital Format and why is that?
I love all 4 formats but all things considered I would say vinyl. It has been said many times but vinyl has easily the best sound quality, not to mention the best overall packaging. Adding to that, nowadays vinyl is so unique and personalized with the advent of vinyls having different colours for different editions, as well as lots of extras included within them.
Your music style is Heavy Metal. Which are your main influences (Favourite Artists / Bands etc.)
In terms of our sound we draw a lot from the 80s classic metal bands and the euro/uspm power metal bands. We try to make a balanced combination of the two. In terms of the bands that influence us, on the classic metal front we got bands like Judas Priest, Saxon and Chastain, while on the power metal front we are heavily influenced by bands like Blind Guardian, Helloween and Manowar. We also draw influence to a lesser extent from some of the prog metal bands like Dream Theater and Ayreon and some of the old-school heavy rock bands like Queen and WASP. We try to cultivate all of these different influences into our sound.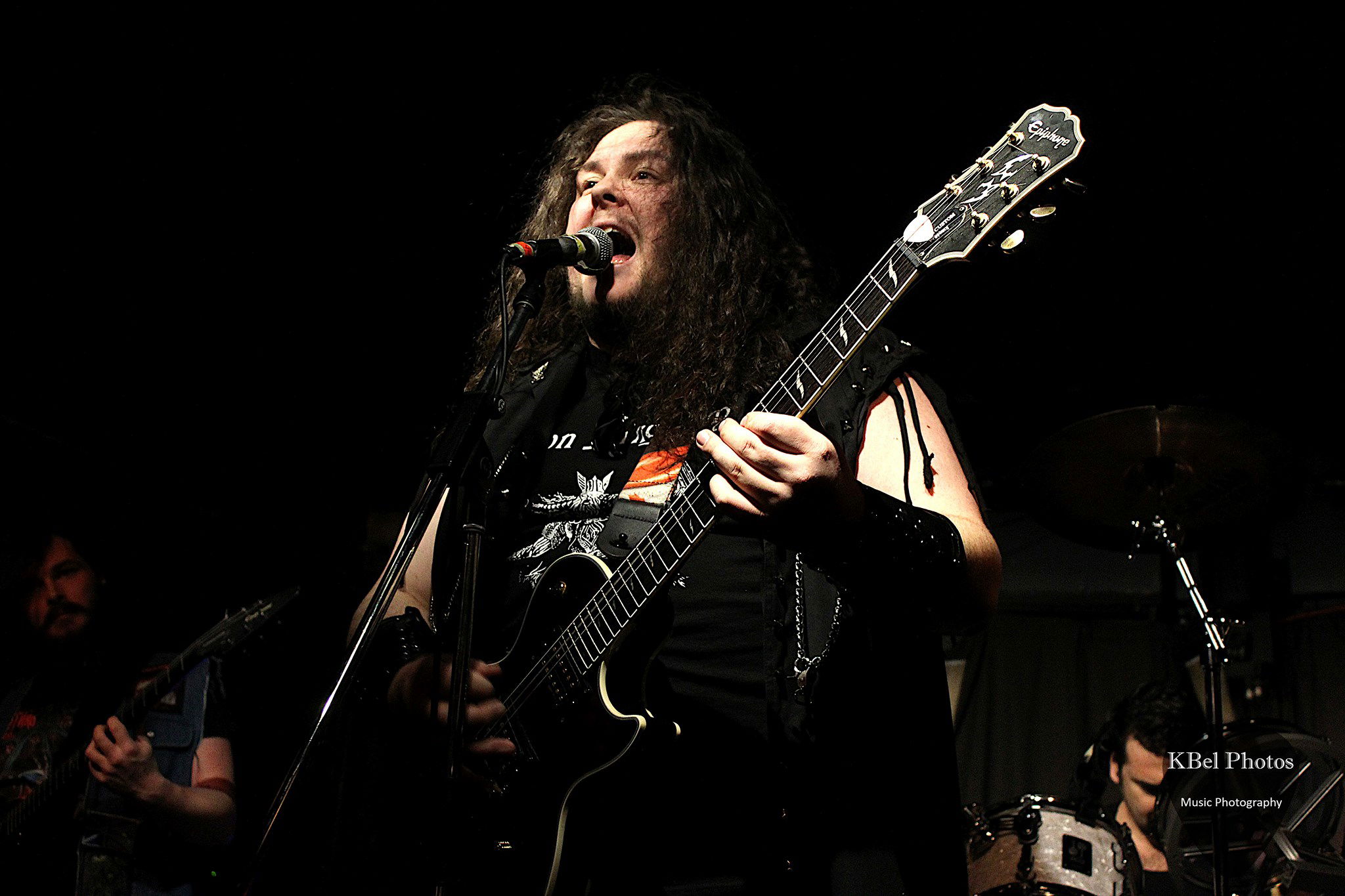 Which things, do you think, a Band should sacrifice in order to succeed? Have you ever sacrificed anything in your life for a better future of your Band?
The main thing I would say bands need to sacrifice to get success is this sense of false pride some young bands. I've seen lots of young bands tout around an undeserved ego and that's something that needs to stop. Adding to that, you need to spend the time to look into different ways to promote yourself online and on social media. Lots of bands nowadays feel like they don't need to focus on those things but in today's music industry you do. Overall, to succeed in music you need to swallow your pride and put in the right work to get your name out there which is very time consuming, which can be seen as a sacrifice to some.
Describe your ideal live show as a performance Band. Have you already experienced that?
One of our long-term goals is to play the European festival circuit. Those kinds of shows would be our ideal live show. We still have some ways to go before we get to that level, but the closest we have experienced to our ideal live show if when we opened for Unleash the Archers here in Ottawa. It was one of the handful of times we've played to a sold-out crowd and the crowd was amazing, along with the honour of opening for a band like them!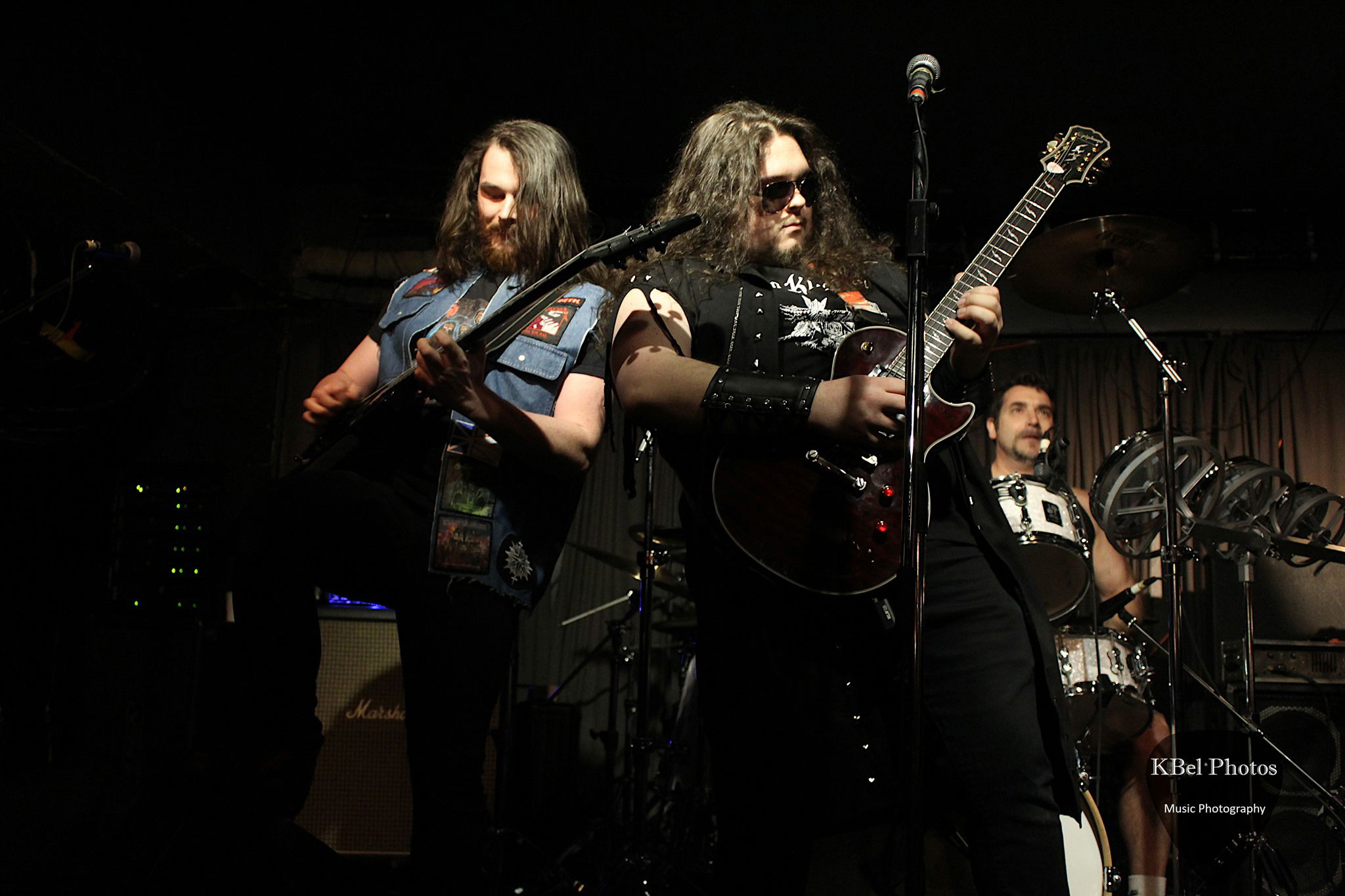 Which attributes, do you think, that a new Heavy Metal Band should have in order to gain identity and be unique?
The main attributes I would say for a young band to gain an identity is simply networking. One problem a lot of young bands have nowadays is that they have this idea that they'll be "discovered" or "noticed" online, even though in reality no one knows who they are or how to find their music. The best way to gain an identity is to engage in the in the scene of your subgenre of metal and slowly introduce your music into the fold when you do that. It's all about building up the community with your presence and music. In terms of being unique and standing out as a band, the key is to keep the music as honest as possible without it being cliché. That can be very hard to do but the best way to do that is to combine different things in and out of music that you are passionate about. For example, If you are a metal fan but also love euro-pop, find a cool way to combine those 2 genres to make something all your own. It worked for Beast in Black and Battle Beast!
Do you believe that Bandcamp and other Digital Platforms help the new Heavy Metal Bands? Which, do you think, is the ideal way for a Band to promote its work?
Places like Bandcamp and Spotify definitely help younger bands in terms of getting discovered by their potential fan bases. A lot of people don't like the modern streaming services due to the low artist payout but you have to treat it how radio was treated back in the day, as a way for people to discover new bands. But it ultimately comes back to promoting yourself properly, if you promote yourself online and direct people to check out your music through these platforms, them these streaming sites will be extremely helpful to you.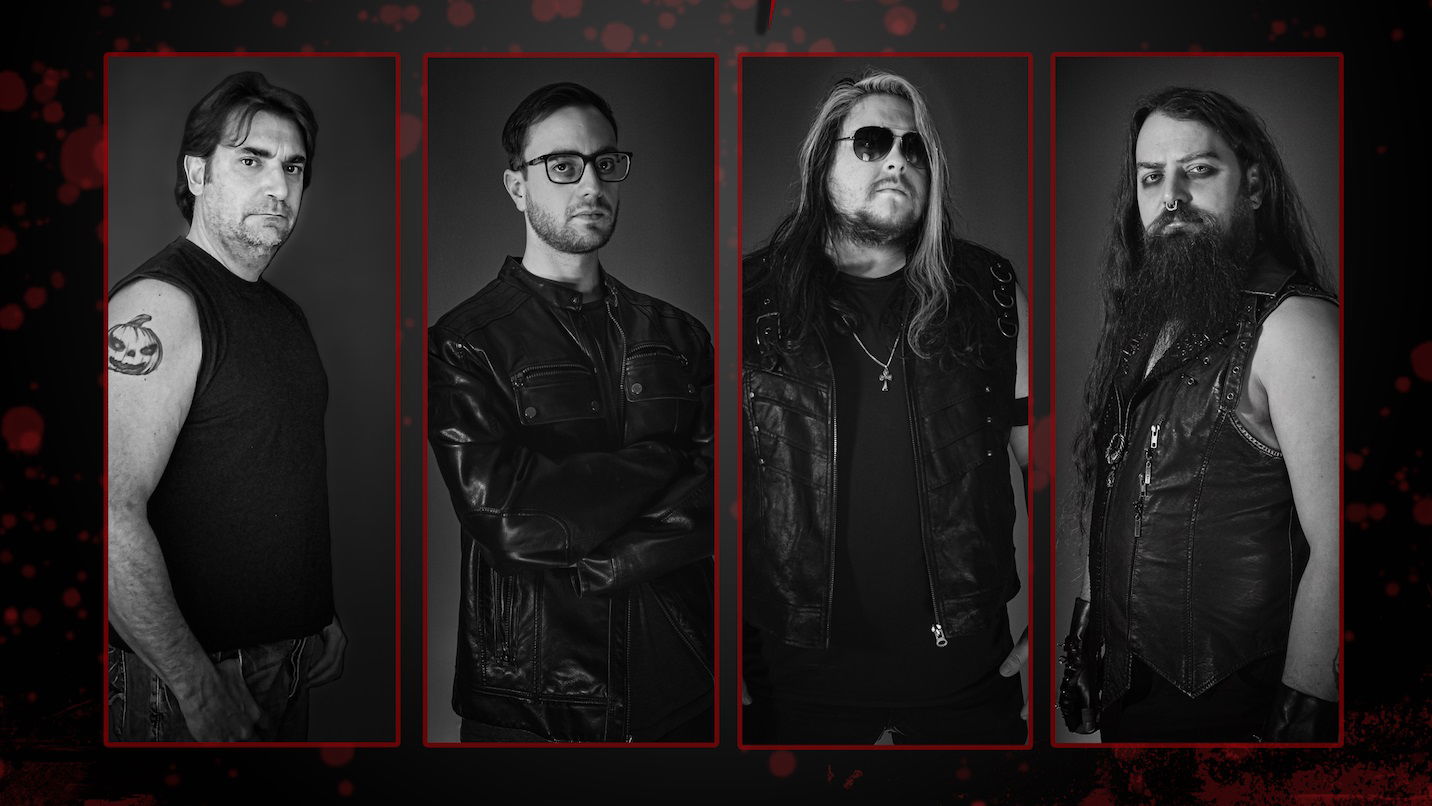 Tell us a few things about the New Underground Metal Scene in Canada (Bands, Fanzines, Webzines, Metal Clubs etc.)
Canada I would say has arguably one of the best underground metal scenes in the world. The reason I say that is because in the past few years we have seen some amazing rising stars and future festival headliners come out of Canada like Unleash the Archers and Striker. The thing I find differentiates us from other scenes in the world is that we are really supportive of each other here in Canada, all of the bands here always build each other up which in turn, builds the scene up. Aside from the 2 bands I just mentioned, some of the best current metal bands from Canada at the moment are bands like Gatekeeper, Red Cain, Emblem, Antioch among many others. In terms of underground metal magazines/fanzines, we don't have a lot of them here but the 1 I can think of that we do have is called Absolute Underground Magazine. It's a magazine based out of Victoria, BC and it always highlights the best that Canadian underground metal has to offer!
Do you know anything about the Hellenic Metal Scene?
Well its funny you mention that because our drummer Panos is originally from Greece. Back in the day, he used to play in the Greek thrash band Memorain before moving to Canada. Greece is somewhere we would love to tour sometime soon and there are some amazing Greek bands we've seen pop up in the metal underground like Diviner and Illusory as well as obviously, ones like Firewind.
What are your future plans?
We are currently demoing some brand-new tracks for an EP that we wrote during lockdown thatll be released next year. Aside from that we are currently planning to tour as soon as possible to support "Mark of the Wolf". We were supposed to tour across the country in 2020 to play a festival in Vancouver called Hyperspace metal fest but that whole thing got cancelled due to the lockdowns obviously. So, we plan on picking up where we left off on the touring front and getting this new music ready for next year!
Thank you very much for your time & Keep up the good work! The closure is yours.
Thanks so much for having us! Was a pleasure talking with you guys! STAY METAL MY FRIENDS!
By Steve the Filthy Dog.
LYCANTHRO CONTACT:
https://lycanthro.bandcamp.com/
https://www.facebook.com/Lycanthrokills/
https://www.instagram.com/lycanthro_metal/
https://open.spotify.com/artist/1gu6xNtakT2XfJr76o4AsN