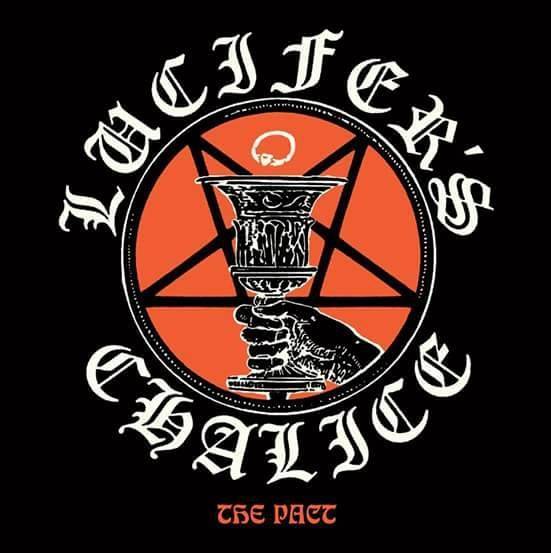 !!!OCCULT HEAVY METAL FROM THE U.K.!!!
We had a conversation with Kat (Drums).Enjoy!

Welcome to the FILTHY DOGS OF METAL Webzine.
1. Tell us a few things about LUCIFER'S CHALICE (Members, Starting Year etc).
The idea for the band name came about in 2011 but the band didn't officially form properly until 2014 when we got the first line up together and started rehearsing, that original line up consisted of myself on drums, Charlie Wesley on guitar and Sergio Ramírez Mendoza on guitar, we rehearsed regularly as a 3 piece with no bassist throughout all of 2015 and into 2016 writing and refining the material that would be included on our debut recording "The Pact", Daniel Hughes (bassist from my other band Winds of Genocide) joined on bass early 2016 and we officially became a 4 piece, it was this line up that recorded our debut album of satanic heavy metal darkness, "The Pact" which was released physically by Shadow Kingdom Records in late 2017.
2. In 2017 you have released your album ''The Pact''. Have you prepared anything new since then?
We have started working on/writing new material for a 2nd album with one new song fully written and more ideas in the pipeline.We were due to start rehearsing regularly again from late March with the emphasis being on writing more new material but then this new plague took over the world, so that put a stop to our plans.Hopefully we can resume rehearsals/writing ASAP in the coming months. The first new song we have written is called "Thunderous Cloven Hooves".
3. Label or DIY and why?
I prefer to work with a label that has good distribution and who can put out quality products these days.I have been there and done it with DIY SO MUCH over the past 27 years of being involved with serious bands. I would rather focus on recording and let a label handle pressing/logistics/distribution.Although I am always hands on with promotion for releases.
4. Do you prefer Vinyl, Tape, CD or Digital Format and why is that?
All have their good points, but CD's and cassette tapes are what I listen to the most personally.I still have a lot of old cassette tapes from back in the early-mid 90's tape trading days so have never stopped listening to tapes over the past 30 years or so since I first got heavily into metal.
5. Your music style is Heavy Metal. Which are your main influences (Favourite Artists / Bands etc.)
Witchfinder General, Angel Witch, early Iron Maiden, Witchfynde, Pagan Altar, early Omen, early Mercyful Fate, early Venom, early Metallica are so key influences.
6. Which things, do you think, a Band should sacrifice in order to succeed? Have you ever sacrificed anything in your life for a better future of your Band?
Personal time. To succeed in a band properly you have to sacrifice a lot of time as well as money and be prepared to play shows.Unfortunately something we haven't been able to do much do far which has definitely affected the overall promotion of our debut album, but it has meant it stays in the shadows only accessible to those who are truly dedicated to such music.
7. Describe your ideal live show as a performance Band. Have you already experienced that?
I would love an atmospheric stage show with good lighting, stage props etc. Maybes one day we can have our own King Diamond style stage show?!. One can dream!.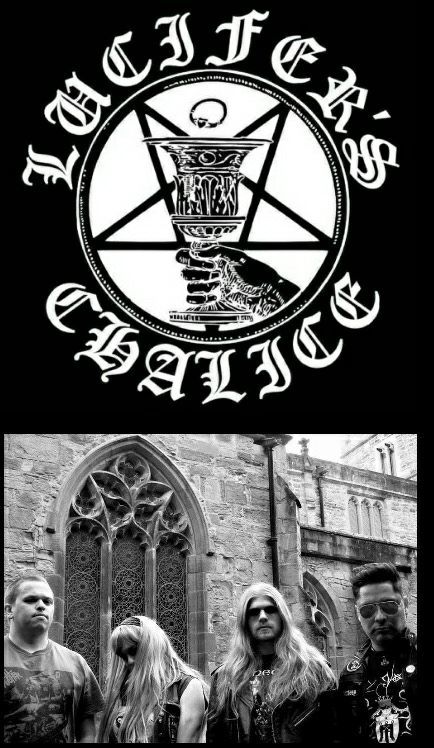 8. Which attributes, do you think, that a new Heavy Metal Band should have in order to gain identity and be unique?
Just be true to yourself, don't just follow what is trending, forge your own musical path whilst being respectful to those who have influenced you to start that band in the first place.Never forget your musical roots and why you formed that band, that to me is very important.
9. Do you believe that Bandcamp and other Digital Platforms help the new Heavy Metal Bands? Which, do you think, is the ideal way for a Band to promote its work?
Yes definitely, in this day and age such platforms are great for new bands to get their music out there and be heard by people across the world. It definitely does no harm to up and coming newer bands who are trying to get heard by the masses.
10. Tell us a few things about the New Underground Metal Scene in the UK (Bands, Fanzines, Webzines, Metal Clubs etc.)
There's a healthy new underground scene in the UK from death metal to trad metal.Some great newer bands are Live Burial, Horrified, Enshroudment, Risen Prophecy, Toledo Steel, Skyryder, Culloden, Geist, Repulsive Vision, Vacivus, etc. As far as local clubs go, Trillians in Newcastle is great.
11. Do you know anything about the Hellenic Metal Scene?
Yes of course! I am a huge fan of bands such as Rotting Christ, Necromantia, Varathron, Thou Art Lord, great hellish Hellenic black metal!. Also a great doom band called The Temple.There is some great Hellenic death metal too such as Dead Congregation, Embrace Of Thorns, Soulskinner.
12. What are your future plans?
Finish writing the 2nd album (which has a current working title of "On Blackened Wings Of Evil"), record it and play more live shows and spread our Satanic Heavy Metal Darkness to more people out there.
13. Thank you very much for your time & Keep up the good work! The closure is yours.
Thanks for the interview and interest in our musical work!. We still have copies of our debut album "The Pact" available contact us via shevil.kitty666@gmail.com if interested.Ride Upon The Blackened Wings Of Evil!.
By Steve the Filthy Dog.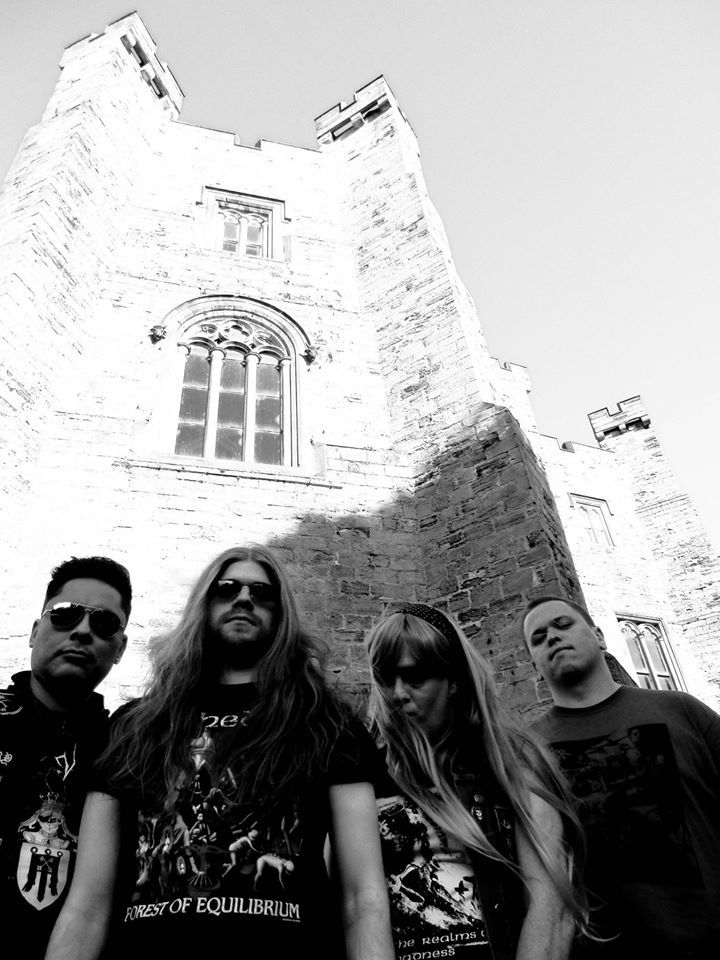 LUCIFER'S CHALICE CONTACT:
https://luciferschalice.bandcamp.com/