!!!OBSCURE TRUE US METAL!!!
We had a conversation with Reuben Storey (Drums/Vocals) Enjoy!
Welcome to the FILTHY DOGS OF METAL Webzine.
Tell us a few things about LORDS OF QUARMALL (Members, Starting Year etc).
Hey, pleasure to be here! Lords of Quarmall is a solo act, but if I were to give names to the members they would be: Bruce Ratcliffe on bass & vocals, Aynsley McIntosh on lead guitar, Irving Thurston on rhythm guitar & keyboards, and myself, Reuben Storey, on drums and vocals. We started in December of 2020 in Olympia, Washington, USA.

You have recently released your EP ''Iron Exile''. What is the Feedback from your audience as well as from the Press?
Yes, "Iron Exile" was released Friday February 12, 2021 on cassette and CD by C.B. Centauri Productions. Seeing as this is a very new group and this is our first release, the response has been really great. I mean, somehow, it has reached you all the way in Greece!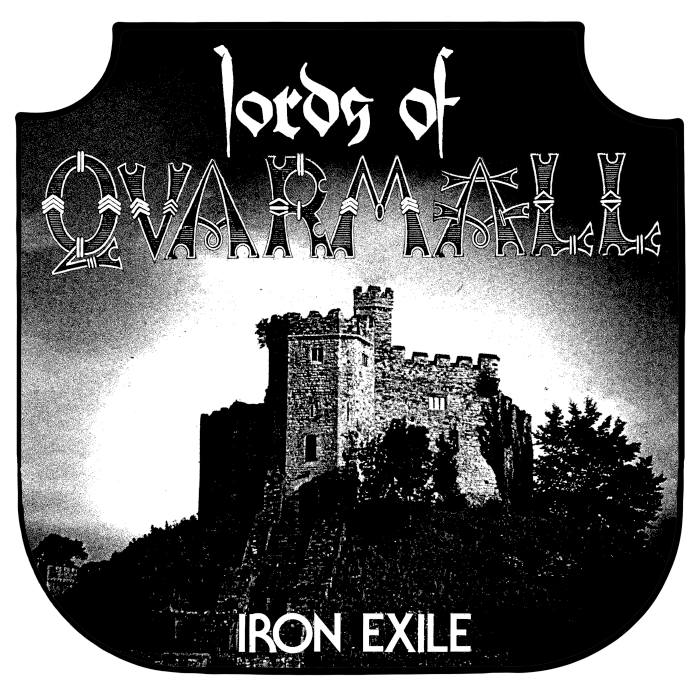 Label or DIY and why?
Label all the way. We value the advantages labels can afford, like logos and catalog numbers. Without those things, release spines can look pretty bare and silly! In all seriousness though, it is nice having someone to do all the mail order.
Do you prefer Vinyl, Tape, CD or Digital Format and why is that?
At this point I'd rank them as follows— CD, tape, vinyl, digital. I used to be all for vinyl but production costs are so prohibitive, it's hard to justify producing new records for the costs you have to sell them for… I like CDs and cassettes because they are still accessible for anyone that values physical media. Digital is fine but it doesn't exist!
Your music style is Heavy Metal. Which are your main influences (Favourite Artists / Bands etc.)
LORDS OF QUARMALL are indebted to Fritz Leiber & Harry Otto Fischer. We are also influenced by Metallica, Black Sabbath, Iron Maiden, Manowar, Van Halen, Frank Frazetta, Harry Harrison, Ogden Whitney, Greg Irons, Carlos Esquerra, The Lord Weird Slough Feg, Hammers of Misfortune, Michael Schenker, Mike Coates, Steve Hufsteter Jon Merithew, Dave Harvey, and Sandy Pearlman among many others.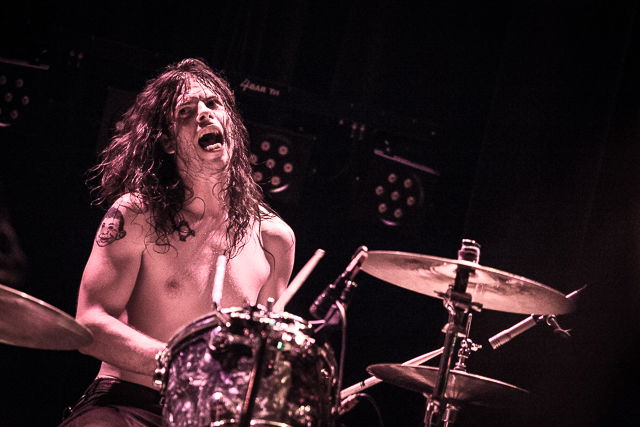 Which things, do you think, a Band should sacrifice in order to succeed?
Have you ever sacrificed anything in your life for a better future of your Band?
Besides time and energy, nothing. Success, in terms of making a living wage off of art, is virtually unattainable and not a concept supported by modern society. Success, in terms of personal gratification, is always possible if you afford yourself time and energy.
Describe your ideal live show as a performance Band. Have you already experienced that?
My ideal concert would be in a world not experiencing a global pandemic! We have not yet considered what a live LORDS OF QUARMALL performance would consist of as there is just no point right now.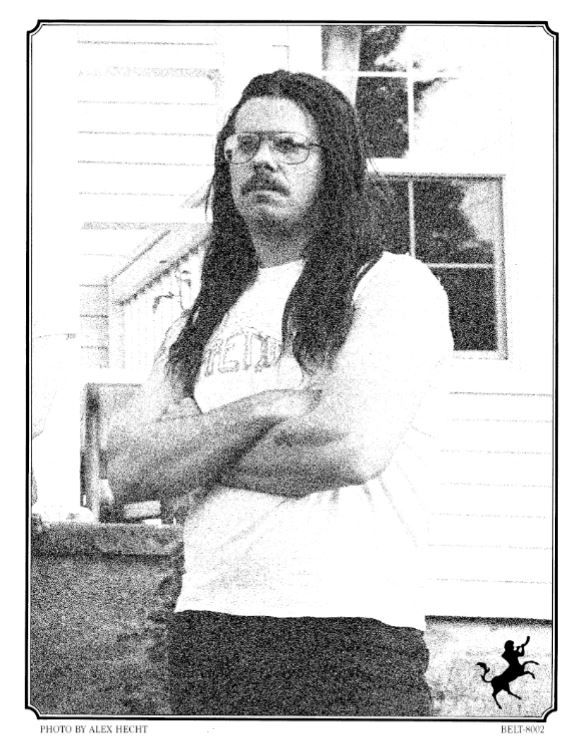 Which attributes, do you think, that a new Heavy Metal Band should have in order to gain identity and be unique?
Truly, the potential answers for this query are limitless. The line between true expression and mimicry can easily blur. But, for sake of brevity, I'd say the one aspect most often lacking in newer heavy metal are interesting lyrics and concepts. Seeing as the voice is the most human part of heavy metal music, I feel like special attention is needed there to successfully communicate your art. I really do not need to hear another song about the glory of battle. In music, I value character.
Do you believe that Bandcamp and other Digital Platforms help the new Heavy Metal Bands? Which, do you think, is the ideal way for a Band to promote its work?
I've used Bandcamp in the past but I don't think I want to anymore. The URL is just too emasculating. I've been playing music for a long time and do not need to go to "camp". I also don't like the social media aspect of that and other platforms. The overarching connectivity is just all too much for me. For promotion, I think email is pretty OK, and letters are better.
Tell us a few things about the New Underground Metal Scene in Olympia, Washington, USA (Bands, Fanzines, Webzines, Metal Clubs etc.)
Considering we're a year into the pandemic, there isn't much of a new scene at all! Some of my favorite bands from around town, past and present are: C/AVERAGE, NUDITY, POWER CASTLE, BLACK VIRGIN II, VIOLENT SHIT III/HEATHEN WASHINGTON, WIZARDS OF GORE, DEATH ASS and THRONES. DORMARTH'S HORROR REVIEW is the longest running and coolest zine from the area but I've always wanted to track down copies of the old zine HESSIAN OBSESSION. My favorite places to see groups pre-pandemic were Cryptatropa Bar and McCoy's Tavern. I hope they survive to pour another beer!
Do you know anything about the Hellenic Metal Scene?
Not much! I am a huge fan of the album "On the Wings" by SOCRATES DRANK THE CONIUM, though!
What are your future plans?
For the band as yet, just to write more music and release more albums! Further ambitions are pure fantasies cruel to entertain in the world we are living in today.
Thank you very much for your time & Keep up the good work! The closure is yours.
Thank you for your time! "Iron Exile" can be heard in full at this link: https://youtu.be/JidDmhgU5PE
and can be ordered at this link: http://www.cbcentauri.com
Postage is very expensive for international orders, but Under Siege in France should be receiving copies soon.
By Steve the Filthy Dog.