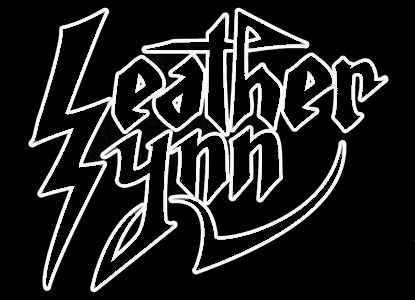 !!!HEAVY METAL FROM PORTUGAL!!!
We had a conversation with Carlos "Manimal" Faria (Bass).Enjoy!
Tell us a few things about LEATHER SYNN (Members, Starting Year etc).
Hi! First of all thanks for the interview and thank you all who took the time to read it and eventually listen to our music.
Well this band started in 2012 but never went as far as we feel we could go due to various line-up changes and problems finding the right guys, not only the best musicians, but the guys who we can deal with. We have a revolving door of guitarists, hopefully it ended up now. Even with all these line up changes we managed to release so far 3 records. Me and Cano (Vocals) now feel we had the right guys to keep on with it. Nowadays Leather Synn is a 2 man operation focused on me Carlos (bass) and Cano (vocals) and our aim is to do something that is not straight Heavy Metal, nightery Hard Rock nor Glam Metal , we want to do something in between.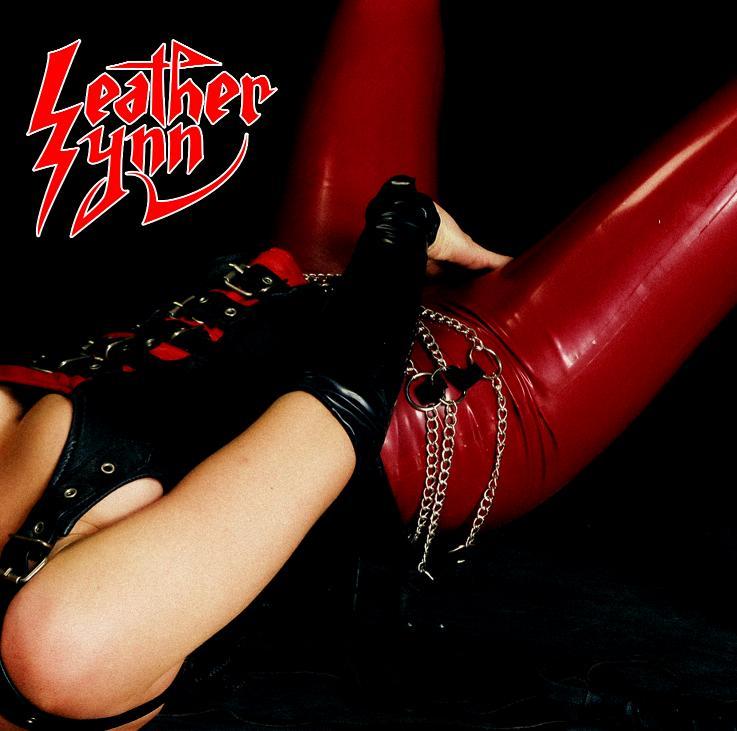 You have recently released your EP ''Warlord''. What is the Feedback from your audience as well as from the Press?
The reactions have been way better than we expected, cause this EP is only a first attempt to what we wanna do, we feel we can do more and we have not reached the goal yet. We wanted to do it before embarking on a full album recording with proper production and more refined sound. The album may be more on the vein of "Still in my heart" or "Synn is ynn" than "Warlord" but more polished and better produced.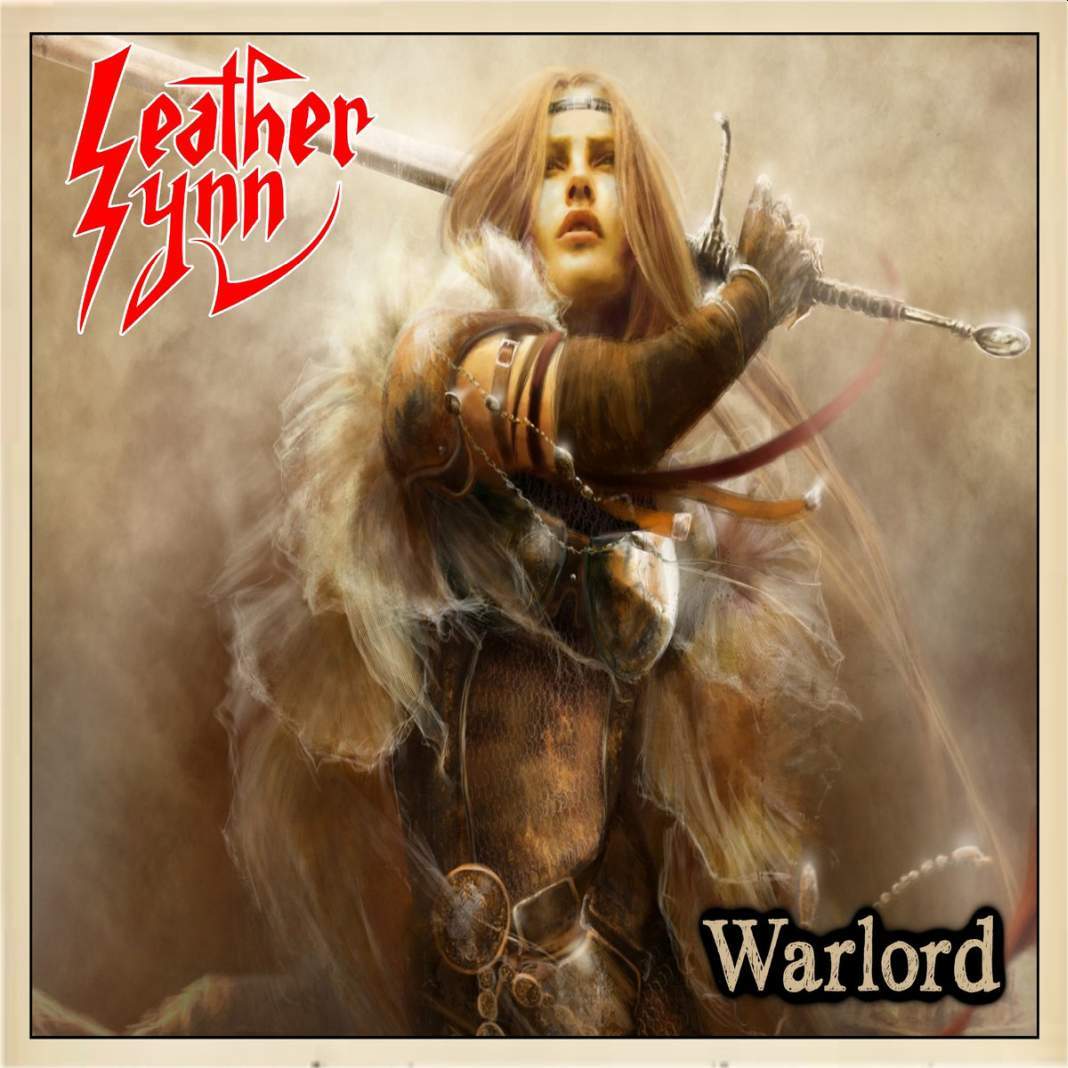 Label or DIY and why?
What a Tough question… and I am gonna tell why! I have my own record label and I own a company who produces CDs and Vinyl for many other bands and Small\Indie Labels. Now a days my record label is working as a sub label of Lusitanian Music because I don't have the time to run it all alone. So I end up releasing my Band's on my label who orders the CDs (or vinyl) from my company… I am an odd guy to talk about it. But if a band asks me for and advise it would be like it; If you can find a label with proper distribution, able to do promotion and strong enough to make the band go one step further, not only in sales but also in terms of recognition in the scene, getting you new opportunities for shows and so on… well go on with that label, but if all the labels that show interest on your work are guys with the same resources as you have in terms of distribution, marketing, promotion… in that case get yourself a PR agency, a booking agency and go on with a DIY release. It depends of the labels you are dealing with and the bands, I know bands who have lots of contacts and their members are well known in the scene and can sell a lot of CDs and book a lot of shows on their own. If you are not like that, if you are a new comer without knowing the scene (not only your country!!) in that case you should get a record label, but don't get one that is like you! One blind man don't need another blind guy to guide him though the forest! Do your homework and choose well your record label!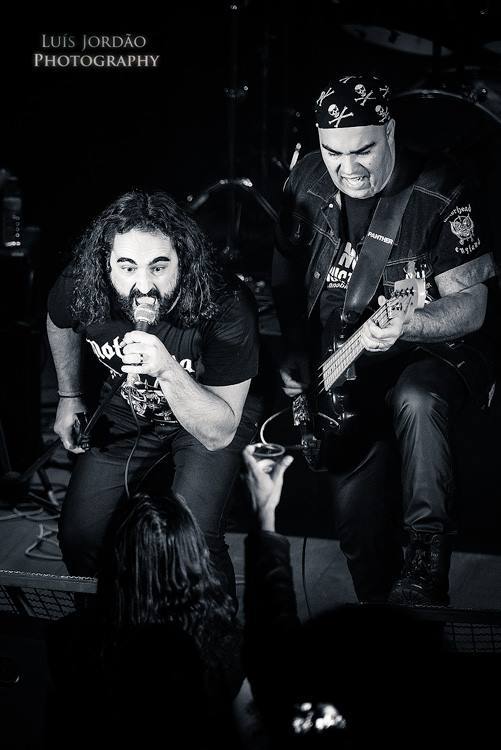 Do you prefer Vinyl, Tape, CD or Digital Format and why is that?
I am a vinyl collector (I have around 5000 records) I also have countless CDs. I like the vinyl but I must admit it's not the most practical thing to use. Tried in in car… did not work… Tried it in the office… well… you can't be working and jumping of the desk every 15 to 20 minutes to flip side… When I am working or driving I listen to CDs, when I have a bit of free time to sit in the couch and Really enjoy some music I play records. I love vinyl but I am not fundamentalist about it! Vinyl is good if you have a nice room to listen to records and invest on a proper HI-FI system and have the time to really enjoy the records (listen to them appreciate the artwork and read the liner notes…)If you don't have the time and money to invest in everything around vinyl, stick to the CDs! Digital format… I like to have the physical product! And I know the revenue from digital to a band in minimal, so opting for the digital don't do that much for a band. So If you tell me, that you are low on cash, don't have space to store all the CDs and Records you like and if you live in a hurry from side to side listening you fav music while commuting to work or at the gym… well go for the digital, but be sure it won't help bands and record labels as much as if you buy them a record or a CD and I fear that if CDs and records stop selling for good, shows and merchandise won't be enough specially for underground and indie bands who play almost for free (or have to pay to be openers for bigger bands)…
Your music style is Heavy Metal. Which are your main influences (Favourite Artists / Bands etc.)
As a musician (bass player), I love Steve Harris (Iron Maiden), Geddy Lee (Rush), Phil Lynott (Thin Lizzy), Ruddy Sarzo (Whitesnake, Quiet Riot, Ozzy…), and many others. Bands I would point out… all the mentioned above plus WASP, Warlock\Doro, Helloween… Cano the Leather Synn's Singer share the same taste as I do but he loves Guns and Roses and a lot of traditional hard rock and Heavy Metal… we both like the same type of music maybe he is more of a Guns and Roses\ Kiss guy (sleazy hard rocker) and I am more of Metal Head Iron Maiden\ WASP type of dude, so basically we listen to the same stuff!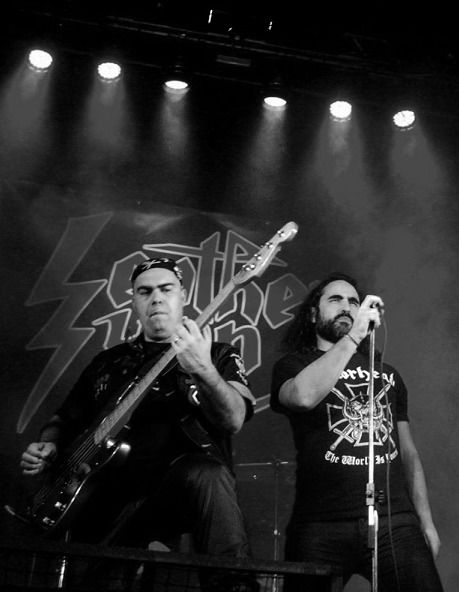 Which things, do you think, a Band should sacrifice in order to succeed?
Well… it depends of the band… and what you aim for. But the key word is Integrity I think. In the case of Leather Synn, we don't pay our bills with what we make in the music and we never dreamed with it. Speaking for myself, I manage the band and Non Nobis Prod. (the record label) out of the same wallet and all I ever wanted with these projects is to reach the break-even and fortunately I have been doing that easily. Even NNP Media(The CD\ vinyl production company) is not my main income or core business. So, cars, houses, rare records, holydays, none of those things are paid from the music activities I have since 1992! I praise the music a lot, have a lot of care for all the things I do in music but I don't depend on them. In the other hand if you have a band and want to live from the money you make with it, in that case you have to do a lot of sacrifices and let me tell you the music business is a damn machine that can eat you alive the higher you go the harder it is, and I know people who paid a really hard bill in order to succeed! All I can say is; don't do things you can regret in the future stay true to yourself but take in consideration that music is a business in you are part of the business try to balance your deeds and options with your integrity with business ethics!
Have you ever sacrificed anything in your life for a better future of your Band?
Apart from some evenings of quality time with family and friends to go to rehearsals or play some shows, maybe hurting my back carrying speakers cabinets... no, never sacrificed anything except time, which may sound a little but it's very important, and I want to look back one day and think that I'd spent all that time and dedication to the band but it gave me some pleasure and we did something remarkable enough to worth all that time (not only mine but from all the guys involved in the band).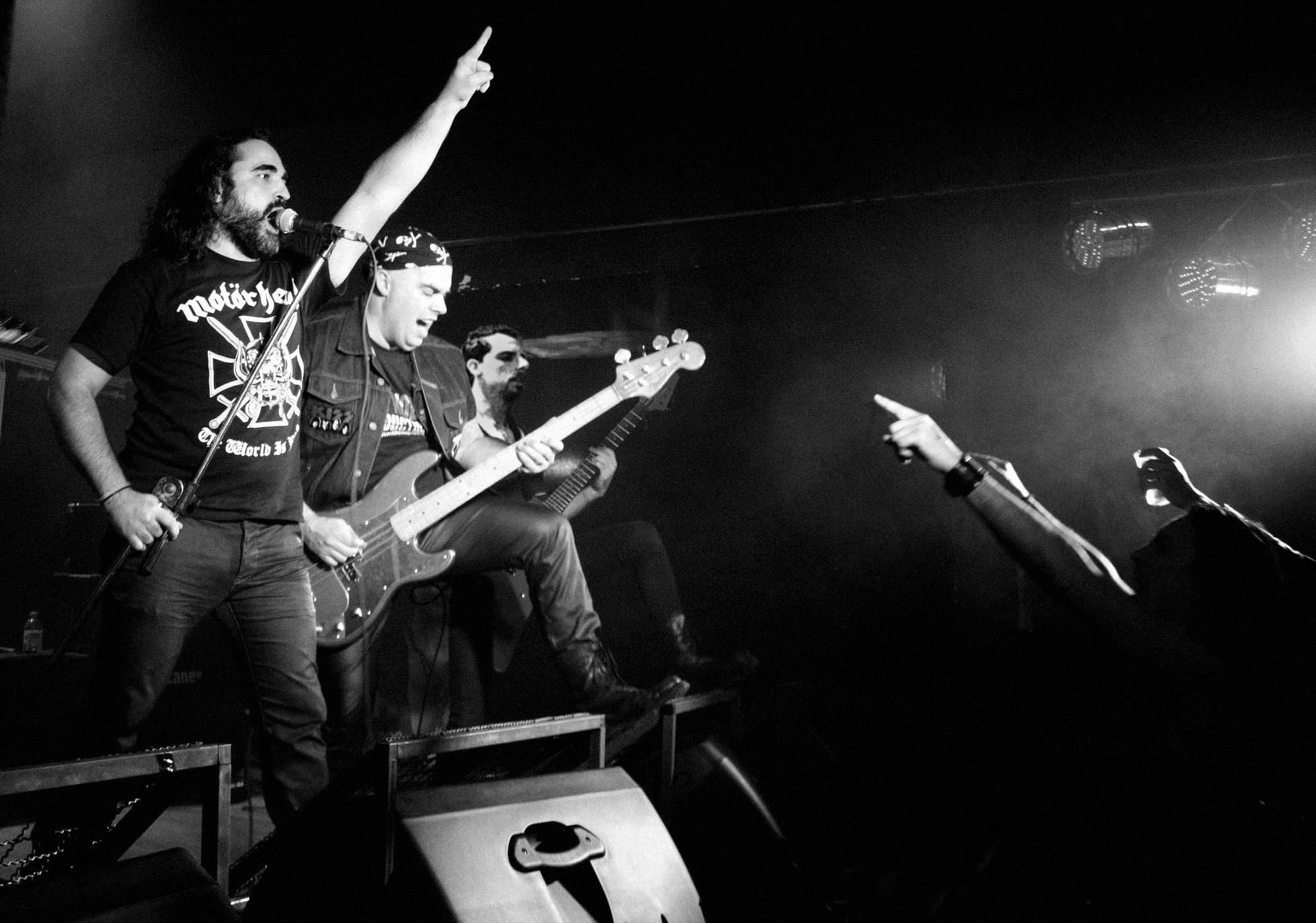 Describe your ideal live show as a performance Band. Have you already experienced that?
Yes and No – I already did a few shows that fulfilled myself at the time, they were important but than you want to grow to something else. We started having pyrotechnics on our debut show, we have huge backdrops and smaller backdrops that cover our amp wall which is fine for an underground band but after using this a few times I feel I could do a full stage production but it's pointless! The clubs we play don't have a stage big enough, we are usually an opening band it's kind of stupid to open for a well seasoned European act and come up with a stage production way bigger than what they have, bring more road crew than them. I have friends in the business than can provide me platform stages of different heights, and lots of stage equipment, but let face it, It would be Spinal Tap ridiculous to park a semi-trailer in front of a club that takes 300 person unload a huge stage set even more when you are opening for a band who is well known all over Europe and is bringing the band and 2 roadcrew in a Ford Transit! I played some great shows with great promoters and opened shows for a few very nice international bands (everything in small to midsize clubs), sure I wanna go further do bigger shows and if possible headline some shows in proper show rooms and I will always put the best show I can without acting exaggerated, we are not going to do Spinal Tap II, at least I hope!
Which attributes, do you think, that a new Heavy Metal Band should have in order to gain identity and be unique?
It's hard! There is a lot of things done in the past, it's hard to come up with something new, but in my point of view the rules are:

1 – Don't try to be like or sound like this or that band, try to sound like 4 or 5 very different bands all at the same time, maybe that melting pot can produce something with identity.
2 – Don't try to please this audience or that bunch of guys, follow your instincts and try to please yourself and if they like it fine! Remember the iron Maiden fans, or the US Metal fans or the Power metal fans or the Metallica fans… they all have their band or set of bands in a pedestal don't dare to take them down and put yourself in that place.
3 – Listen to al lot of music different from what you use to play, in my case, I don't just listen to Iron maiden, Wasp and Helloween and Cano don't listen to Just Guns and Roses, Whitesnake and Cinderella. We listen things like Rush, Deep Purple, Thin Lizzy, Zepplin, UFO, I am a NWOBHM freak (and that movement has a lot of very different sounding bands), we listen to Queen, Golden Earring a lot of 70's rock, some classical music… It may sound a bit narrow since we don't give much attention to Thrash Metal, Black Metal or Death Metal but we really dig in the classics from 70's garage rock to Pomp rock, hard rock early metal, glam rock.. and if we ever produced a song that gave us some identity, I guess it came from that palette of sounds.
Do you believe that Bandcamp and other Digital Platforms help the new Heavy Metal Bands? Which, do you think, is the ideal way for a Band to promote its work?
Bandcamp is very good and is set in a way it can really help the bands and small labels, but the other digital platforms not so much. I guess a band should (and now I am going to repeat myself):
1 - Get a PROPER record label or do it DIY with knowledge of what they are doing.
2 - Have a Bandcamp page.
3 - Have a strong presence in the social media.
4 - Take part on your local scene – go to other bands shows, support and be cool to anyone.
5 - Take risks -play live as much as you can, hire an PR agency invest some money!
Tell us a few things about the New Underground Metal Scene in Portugal (Bands, Fanzines, Webzines, Metal Clubs etc.)
As I told you I am on this since 1992 I have seen a lot of things come and go and nowadays I feel the scene in Portugal has strong points; Good musicians, very good bands from all metal genres, very nice promoters and club owners who do the best they can, good webzines and radio shows… a lot o professional and semi professional people working hard to maker the underground metal scene work well. The weak point is; A huge wall between underground and mainstream – TVs and private nationwide radio stations refuse to take a Portuguese metal band to their programs and then you have 15000 guys or more in a Iron maiden or Kiss show that are unaware of the existence of Leather Synn, Midnight Priest or Ravensire, Mindfeeder, bands that they could like if they had known them, I can identify like 10 Traditional Heavy metal bands in Portugal that really worth listening, if 1/3 of the guys who saw Iron Maiden or Kiss the last time they were in Portugal would buy 3 CDs from those bands and would see 5 underground live shows, we would be talking about 15000 to 20000 sold CDs and 10 to 20 well attempt shows (to each band). That would be enough to maintain a net of clubs all over the country, would bring enough money for the promoters and other music agents to make better things and live from it and it would give money to the bands to finance better records (better produced) make better shows… All it takes is a population on 5000 to 8000 individuals to go to half a dozen shows and but a handful of CDs every year, they would spend 100 or 120€ each?! That would be enough for the Portuguese underground to take of and for the Portuguese bands to gain experience and confidence to venture themselves outside the country more often.
Do you know anything about the Hellenic Metal Scene?
Hell yeah! I have bands and labels from Greece producing their CDs and records at my company (NNP Media), I used to do trades and now I use to but records and CDs to my collection from great shops you have there (No Remorse, Eat Metal, sonic age records...) Very cool people! Very nice bands, I hope to play in Greece one of these days and meet all that people. I have the best impression of all the people I deal with in Greece metal scene!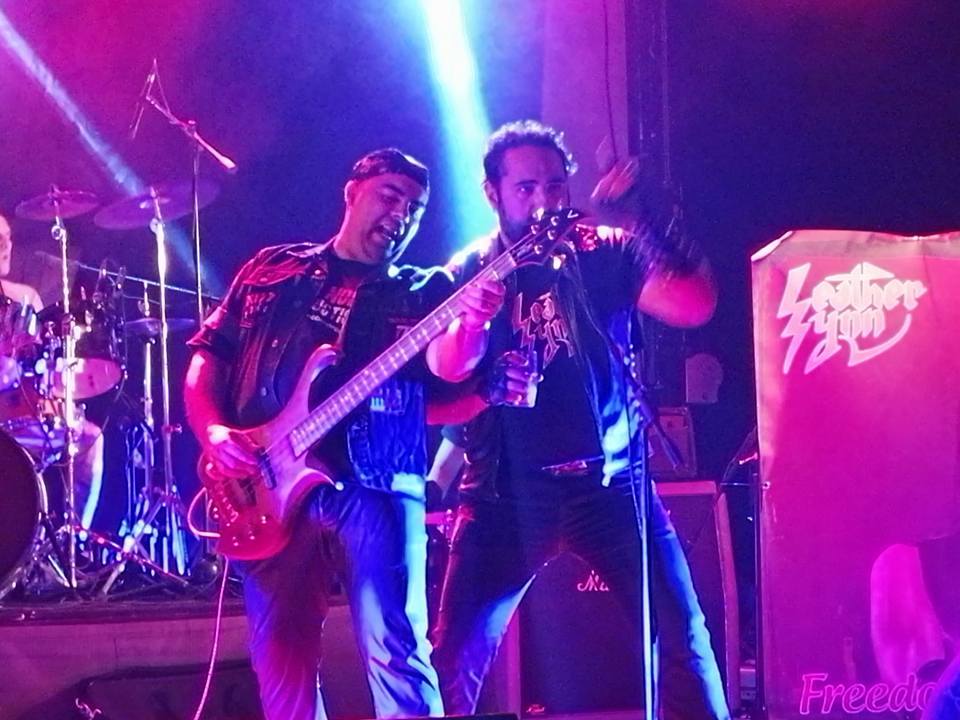 What are your future plans?
Well… make sure me and Cano can hold the line-up stable enough to do some shows (maybe in Greece!) and record a full length album!
Thank you very much for your time & Keep up the good work! The closure is yours
Thanks a lot to you for the opportunity you gave us to promote our work in a country we love and we know there is really true metal heads who appreciate traditional metal. Thanks to all the Hellenic Metal maniacs that have been supporting us though all those years, we sell quite well in Greece and get a lot o support from there and that's priceless! I know I always talk and talk so to you all that took the time to read all these thank you and sorry if I was too boring!
By Steve the Filthy Dog.
LEATHER SYNN CONTACT:
https://www.facebook.com/LeatherSynn
https://open.spotify.com/artist/1UD08laEmJCzwCDLemfmfk