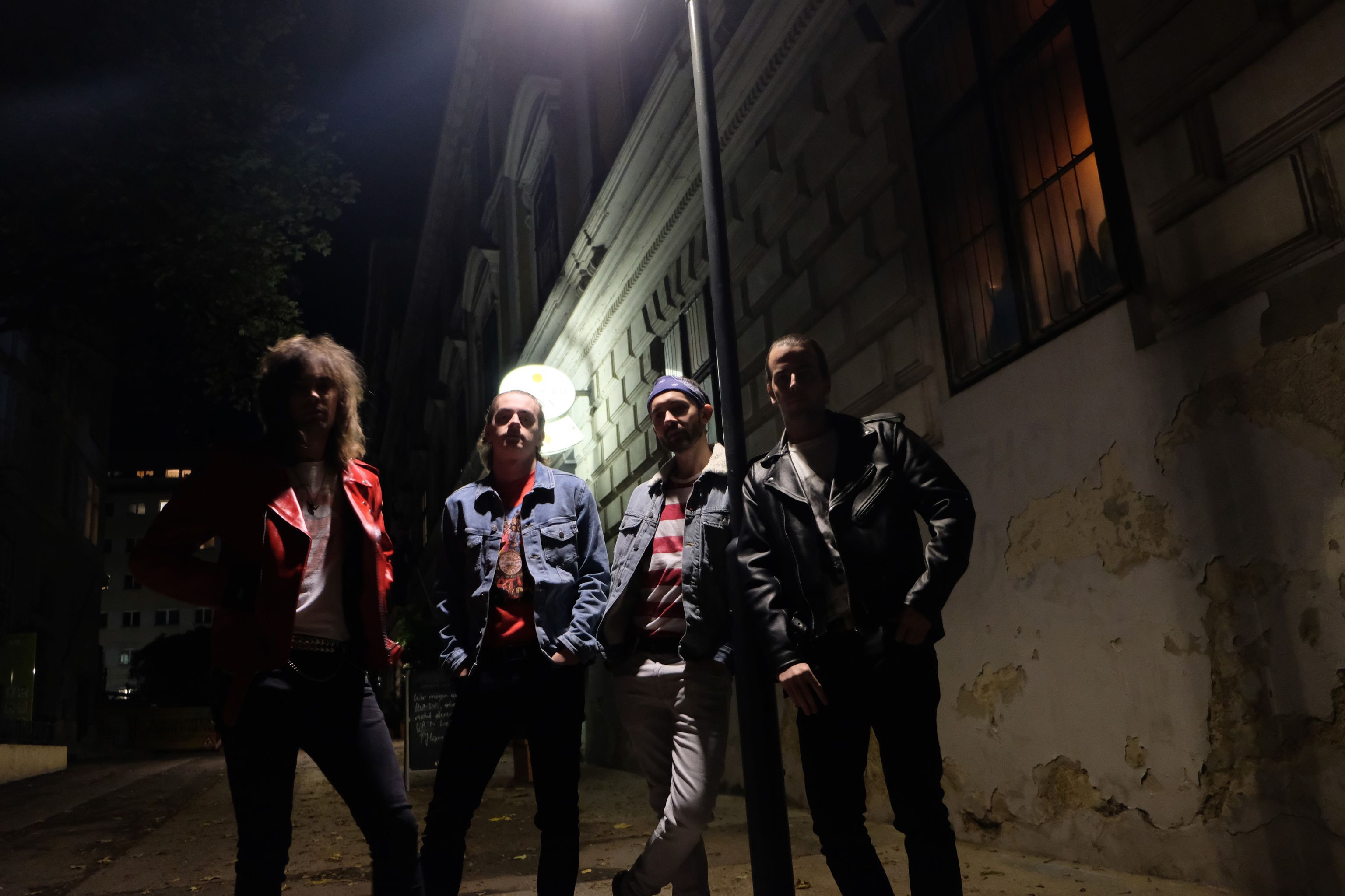 !!!HEAVY METAL FROM AUSTRIA!!!
We had a conversation with Stefan Gutenthaler (Bass/Vocals). Enjoy!
Welcome to the FILTHY DOGS OF METAL Webzine.
Tell us a few things about KUENRING (Members, Starting Year etc).
Hi! We formed in 2010, and the name of the band is related to the "Kuenringer", a middle-age ministerial house. According to our local legends, they were feared robber knights and tales about them remain until today. So far, we put out two demo EPs ("Death Awaits" in 2011, "The Nameless Fallen" in 2013) and a full-length album called "Küenring" in 2017 and our new record is going to be released very soon and we are lookin' forward to it! We are four members: My brother Florian Gutenthaler is playing guitar, Michael Sulzbachner is the second guitar man, Sebastian Sauer is our drummer and I am the singer and bass player.

You are going to release your album ''Winter's Dream''. Tell us a few things about this project.
No, it's called "Neon Nights", but "Winter's Dreams" sounds nice too, that may be a good name for a future release :D But now, we are very happy that we can release our record soon, on April 30th. We wanted to release it earlier originally but due to covid, everything was a bit delayed. But anyway,
we are glad that soon everybody can listen to the whole thing. The mood of the record is intended to feel like being part of a big city night and that also is reflected well through the cover artwork I think. I don't wanna say too much, it's best when you just give it a listen ;)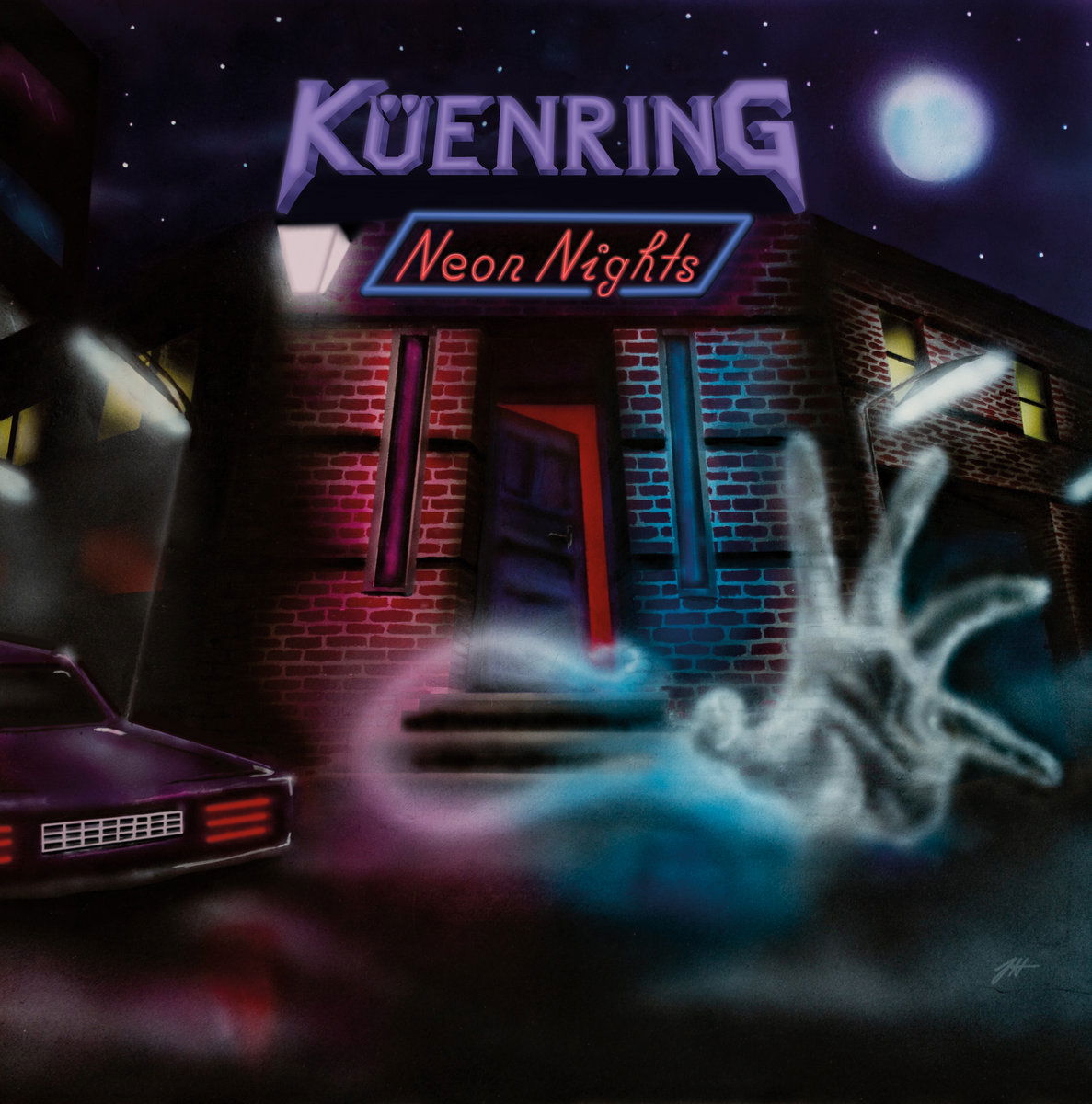 Label or DIY and why?
We were reaching out to several labels and are very happy that we won Underground Power Records for releasing our record. If we hadn't found any label we would have released it ourselves, but I think it is better to work with a label for reaching more people that are potentially interested in our music because normally the label's in touch with other labels and distribution partners working with bands in a similar genre, maybe around the globe, which is a great benefit. Also, usually you don't have to pay all the pressing costs for your record.
Do you prefer Vinyl, Tape, CD or Digital Format and why is that?
Personally I don't prefer one above the other. Every medium has its place – personally I enjoy listening to a whole album on vinyl and CD – look at the cover, read the lyrics and so on. But digital formats are great when I wanna listen to a mix of songs. So, it depends on the situation.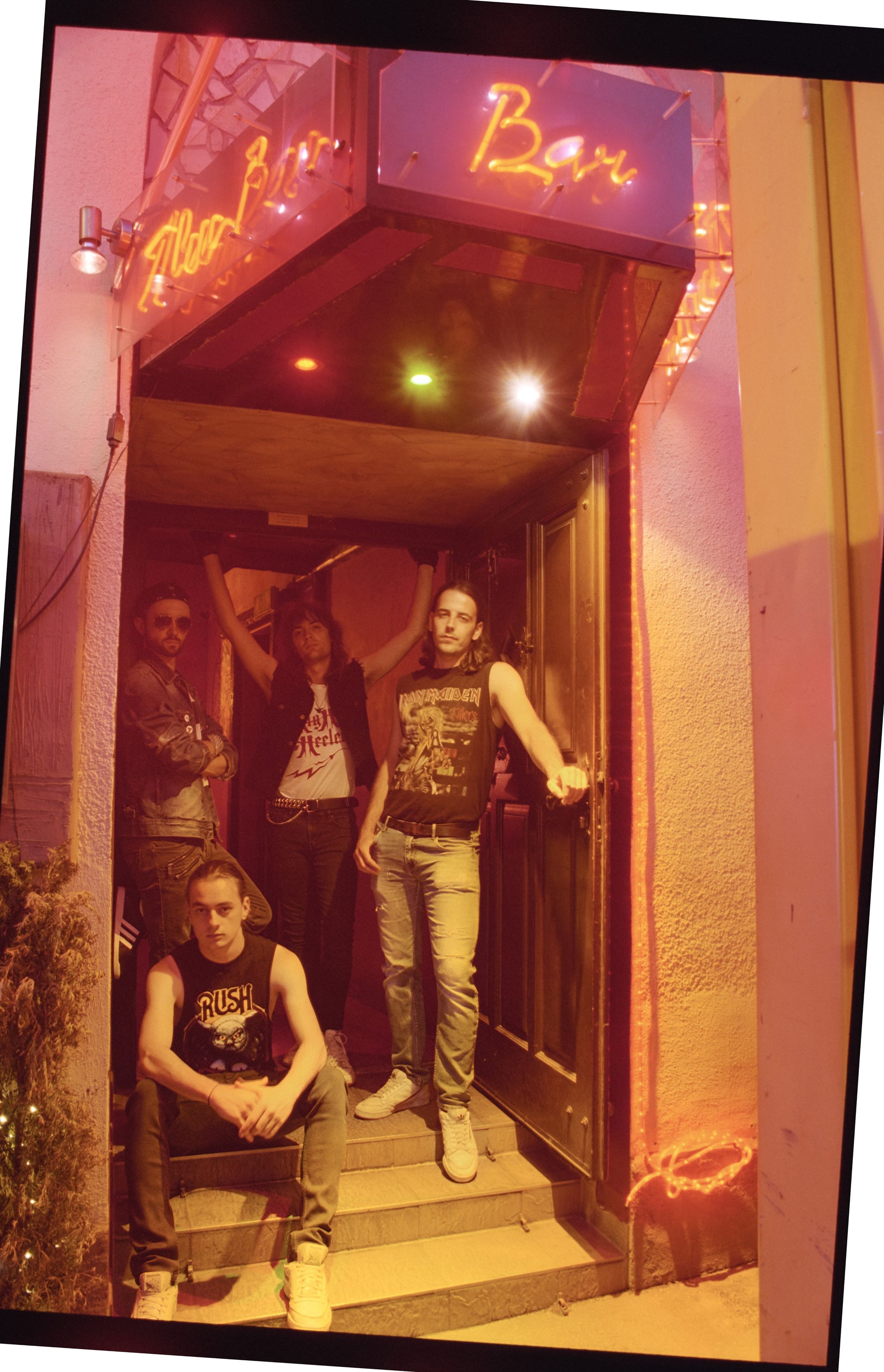 Your music style is Heavy Metal. Which are your main influences (Favourite Artists / Bands etc.)
Big musical influences are without any doubt some of the great classic heavy metal/rock bands that were really popular in the 80s – like Judas Priest, Scorpions, Van Halen, Iron Maiden, Ratt - but there are many many more. Furthermore I believe that everything I like musically will influence me in some way and will find expression in my music – even if it is a complete different genre than what we are playing.
Which things, do you think, a Band should sacrifice in order to succeed? Have you ever sacrificed anything in your life for a better future of your Band?
I think it's hard to determine what a successful band is. Of course you can measure: the streams, sales, the amount of and the size of gigs you play, the fee you get for performing – or the number of likes on social media platforms. I think these are very common indicators for success – and considering this we are not very successful at what we are doing right now.Which is the case for many other bands too. Right now, I have the impression that, in order to get more successful somehow, the artists are spending way too much time managing their presence on social media platforms and Spotify or whatever digital medium they are using for presenting their music. I have nothing against those services, In fact they are a great way to show your music to people worldwide - but personally I think the problem is when artists are using them too excessive. They're posting a story everyday, they are trying everything to gain more followers, to get on more playlists, etc – it's a competition. It is permanent promotion work, and it can easily become very time consuming – and this is what I think many many artists (and to be honest, we also did that and thought like this sometimes) are sacrificing: the time they are spending too much for social media promotion instead of working on their music because they fear that they won't make it without it. But that being said, I guess every artist has to find his or her own approach regarding this topic.
Describe your ideal live show as a performance Band. Have you already experienced that?
I think the best thing is when everybody who's involved in organizing and doing the live show is trying to do their part in the best possible way, including us of course. When this is the case, and the room is filled with people and they are having a good time and enjoy the show – what more can you ask for, that's really great and yes we have experienced this.
Which attributes, do you think, that a new Heavy Metal Band should have in order to gain identity and be unique?
Not easy to say, because what sounds or looks unique for me may not be unique for you. I don't even know if we are unique in the people's awareness. When a band desperately wants to be recognized as a completely distinctive group than I think they are taking it too serious – but on the other hand, wanting to sound just like some other band or behave in such a way that it all fits into the musical scene they believe that they are belonging to is and was always something strange to me. So I guess the answer lies somewhere in between.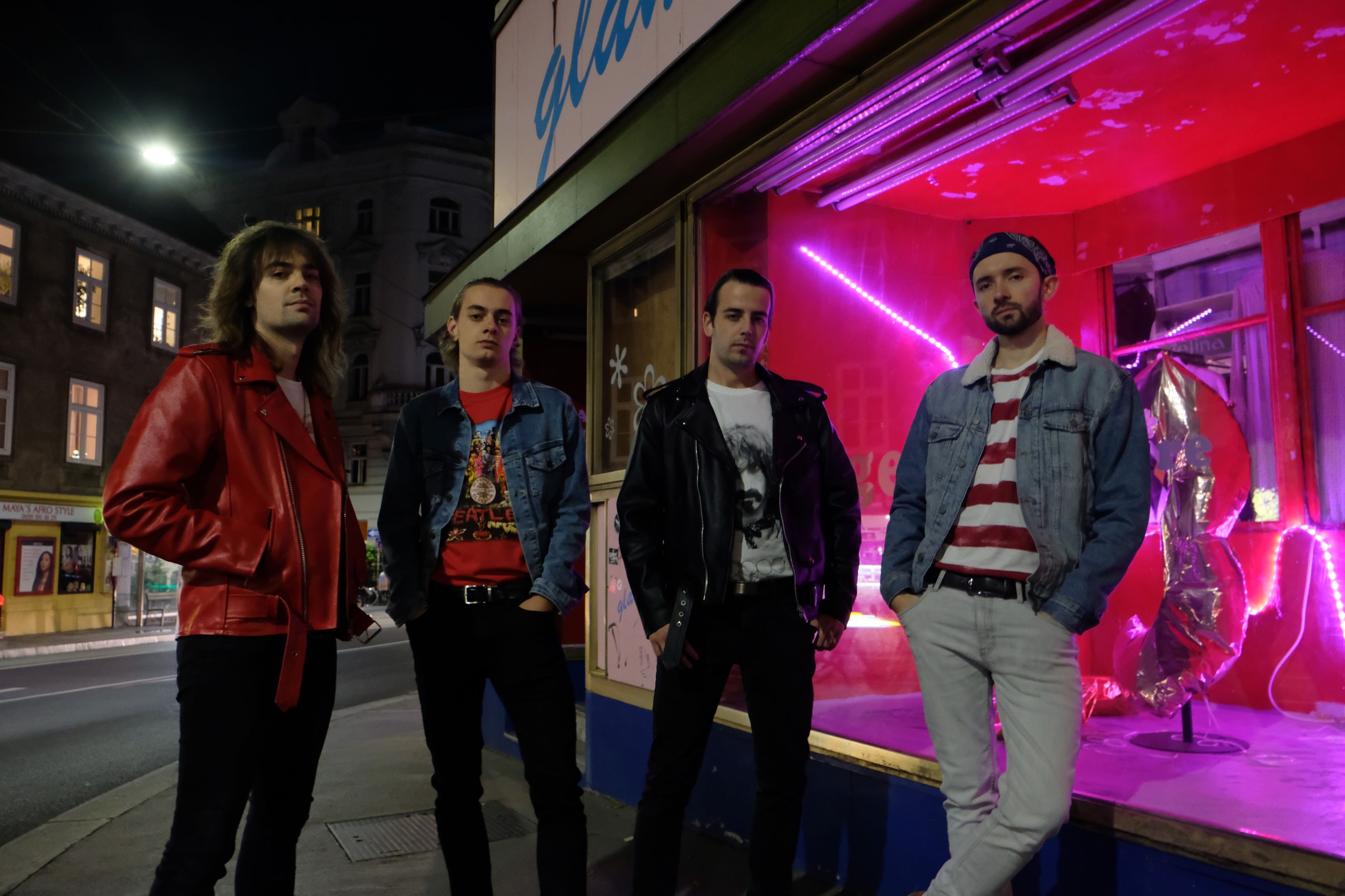 Do you believe that Bandcamp and other Digital Platforms help the new Heavy Metal Bands? Which, do you think, is the ideal way for a Band to promote its work?
Services like Bandcamp are great tools to show and sell your records to fans worldwide. They really are very useful for artists of any style and for reaching the people. And everyone has different listening habits – one only listens to analog mediums like tape and vinyl, the other one only on Spotify, or Youtube, or whatever. So it's obvious that making sure your music can be accessed by every type of listener out there is reasonable – and digital distribution services, like distrokid for example, are the first choice for this kind of task. But this is only the beginning, and then the promotion work starts. I really can't say what is the best thing to do because I honestly don't know. Like I mentioned in the interview before, I believe that too much time spent on social media will consume precious time you could work on your music. There are many more things you could do regarding promotion, but maybe they key is to find out and do what is suitable and necessary, and then focus on what it all really is about I would say. But again, I think every band has to find their own approach about that.We also did some things wrong in the past like trusting a promotion company that claimed they are the right choice for unknown or unsigned bands to help them doing their first steps in promotion – attracting with references of great bands they worked with. Long story short, it was a waste of money because of course they had a more successful or better known band in their roster which got most of the attention while we had to sometimes wait weeks for even getting a reply on an email. I don't want to go into detail but in the end, a lot was promised, very little was kept. So, this is something I can warn you about because we experienced it ourselves: Don't easily trust such companies, they are taking advantage of one's little knowledge and experience as a young or new band. I guess - or hope, that there are some guys out there who really want to help emerging bands, but I can recommend to be a bit suspicious about such promotion services. We could have spent the money a lot better – for example a whole week in a recording studio with a technician!
Tell us a few things about the New Underground Metal Scene in Austria (Bands, Fanzines, Webzines, Metal Clubs etc.)
There are some awesome bands I really recommend to check out: Venator – they released a stunning debut EP called "Paradiser" last year, maybe you've heard it too? WILDHUNT is also great, more technical, more thrash influenced, more complex songwriting – really great to listen to. LIQUID STEEL are also about to release their next album soon, there's new stuff from HIGH HEELER and I think EISENHAND will release something new soon too, ROADWOLF released their debut a few months ago, so – quiet a lot going on, which is great! There's plenty of clubs but one club I really can recommend is KAPU Linz, every time we played there was just awesome and they really bring some interesting, unique or unusual artists to Austria.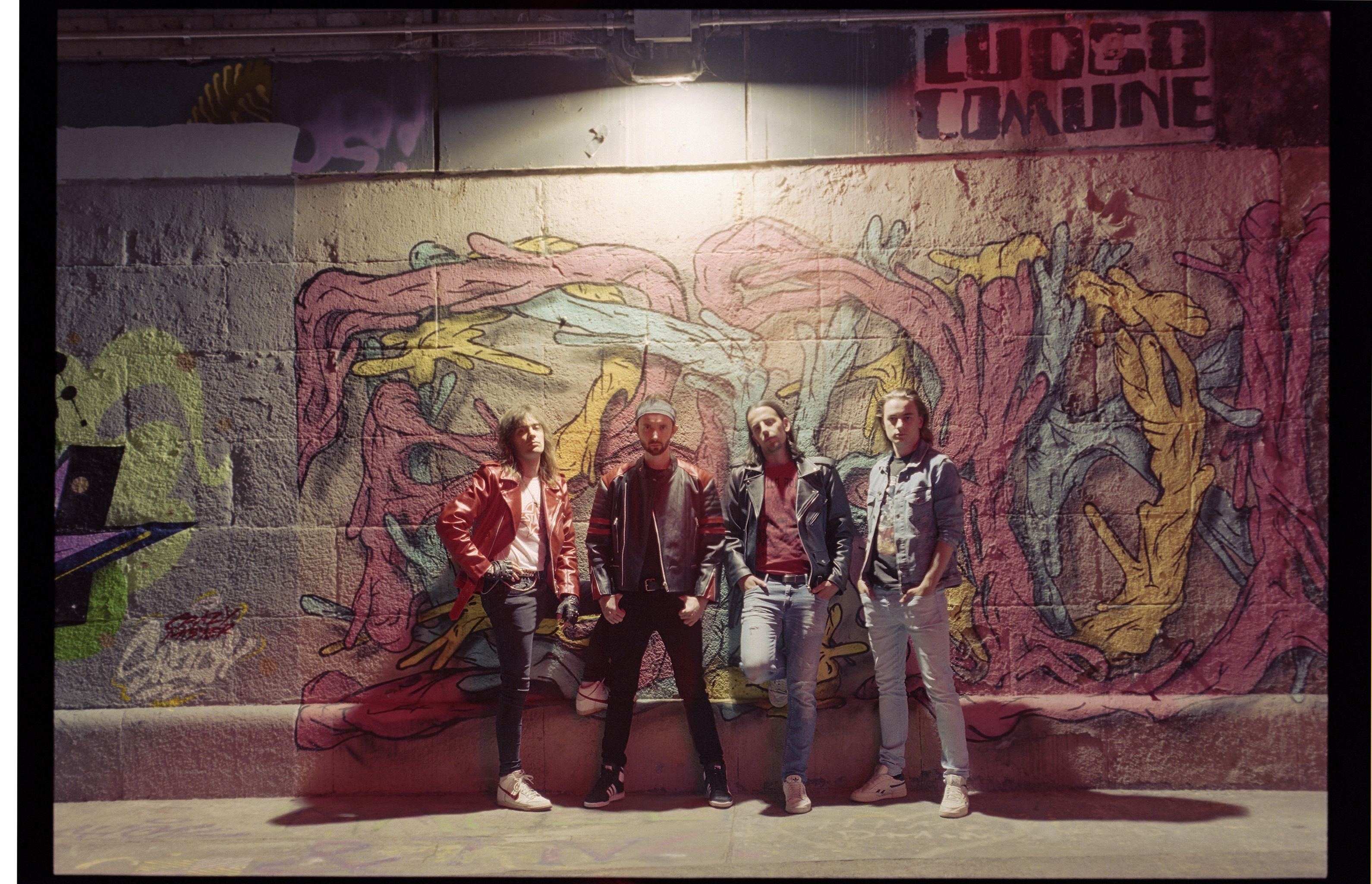 Do you know anything about the Hellenic Metal Scene?
No, i do not I'm afraid. Yo gotta tell me :D
What are your future plans?
For now, I'm really glad that we can release our album on April 30th – normally we would have released it earlier but due to covid, it took a while. And then I hope that we can rehearse regularly soon, and of course the plan is to play concerts in front of an audience again! These are my biggest wishes for the band now!
Thank you very much for your time & Keep up the good work! The closure is yours.
Thanks too, it was a pleasure! ;)
By Steve the Filthy Dog.
KUENRING CONTACT:
https://www.facebook.com/Kuenring
https://kuenring.bandcamp.com/
https://www.instagram.com/kuenring_official/