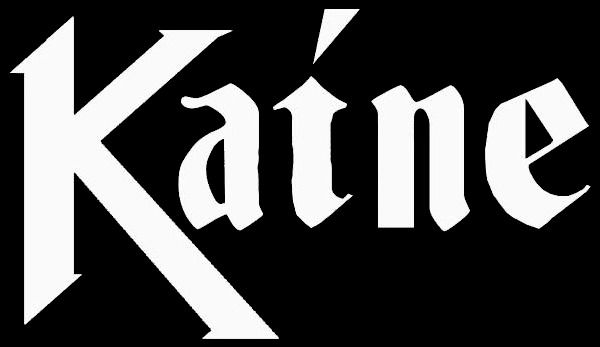 !!!ENGLISH HEAVY METAL!!!
We had a conversation with Rage Sadler (Vocals / Guitar).Enjoy!
Welcome to the FILTHY DOGS OF METAL Webzine.

1.Tell us a few things about KAINE (Members, Starting Year etc).

Current members are Rage Sadler (vocals/guitar), Liam Etheridge (drums), Toby Woods (lead guitars) and Isaac Healy (bass).
The band was originally formed back in 2009 and is from the East of England in the U.K.

2.You have recently released your new album ''Reforge the Steel''. What is the Feedback from your audience as well as from the Press?
So far, the album has had very good feedback. It's our first with the new line-up and many have considered it to be our best release, which after 10 years as a band is a huge compliment.
We haven't had much press coverage for the album but the websites who have reviewed it again have been generally favourable.

3.Label or DIY and why?
We haven't had any major label interest unfortunately; but we have had talks with a few smaller labels, but we decided it was just as good to continue to self-release.
We may reconsider in the future depending on what's on offer from the labels.

4.Do you prefer Vinyl, Tape, CD or Digital Format and why is that?
We have no preference ourselves although we've noticed a big shift with fewer people buying our CD's and Vinyl's and more choosing to stream our album on platforms such as YouTube.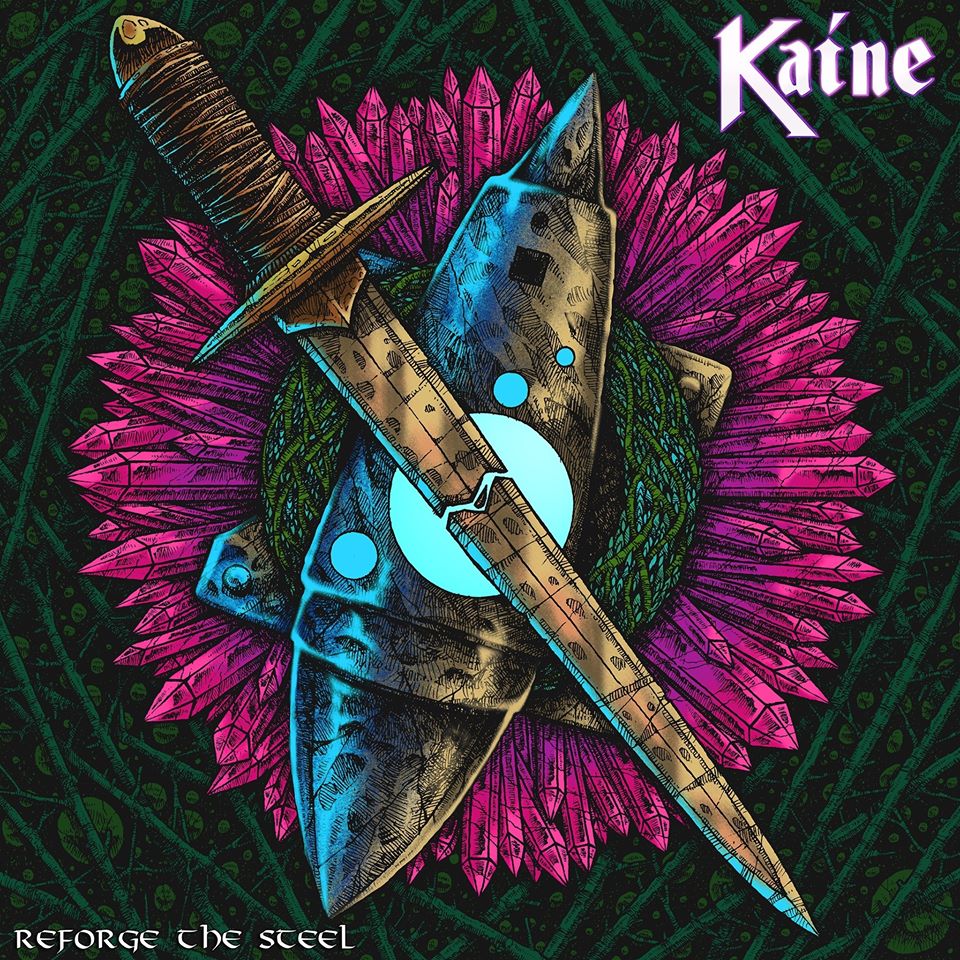 5.Your music style is Heavy Metal. Which are your main influences (Favourite Artists / Bands etc.)
As musicians we have a variety of influences between the four of us. It's hard to pinpoint one.
The best balance is we're a mixture of everything from Black Sabbath, Judas Priest, Saxon, Iron Maiden, early Metallica, early Blind Guardian, and stuff like that. We're just a Metal band.

6.Which things, do you think, a Band should sacrifice in order to succeed?
We just work very hard, we've done roughly 300 shows over the last 10 years, released 4 albums and various other things and we're still very much an underground band.
We are yet to really breakthrough so it's hard to say what really achieves success, work rate, good songs? Luck? It's mostly likely a mixture of all of that.
Ultimately if people buy your music and merchandise, enough to support the band, the you are a success in this age.

7.Have you ever sacrificed anything in your life for a better future of your Band?
Often the band must come first, which means sometimes having to give up work, having to miss out on family occasions, you sacrifice a lot of your social life and free time for music when you are in a band like ours.
It's a very busy lifestyle, rehearsals, writing, demoing, recording, producer, playing show's promoting your music, it's a full-time job without the pay basically. You have to love it to want to do it.

8.Describe your ideal live show as a performance Band. Have you already experienced that?
With this line-up playing a near sold out hometown show for our 10 year show was one of the best gigs this band has ever done and a truly amazing occasion.
Over the years we've done many great gigs. Playing well, having the energy of a large crowd and just enjoying it is the ideal show.

9.Which attributes, do you think, that a new Heavy Metal Band should have in order to gain identity and be unique?
It's hard now because much has been already done. We're very much a straightforward band, we don't have a gimmick, what you see is what you get with us.
Gimmicks do work though just look at Ghost, Slipknot, Sabaton, Baby Metal, they all have a strong image and identity which is why they are very popular. It's not our thing, we're just four guys who like to play music.

10.Do you believe that Bandcamp and other Digital Platforms help the new Heavy Metal Bands? Which, do you think, is the ideal way for a Band to promote its work?
Playing shows is the best way to promote your work. Facebook won't show your posts unless you pay them a lot of money and even then, many of those who see it are actually fake accounts.
We have 12k facebook likes, only 30-50 people will ever see our posts.
I wish Bandcamp would feature Metal bands more and promote them as theres many on their platform and it's generating them thousands of dollars in revenue as they take a % of every sale yet it's never really promoted adequately on there.
Digital is all well and good to get out there, but it doesn't generate revenue for smaller bands.
I would urge anyone if they like the band to buy the CD as that ensures they get paid, many streaming services pay very poorly
and although band may have say 100k plays, on Spotify or YouTube for example the band will be lucky to see $43.70 from those services for that amount of plays.

11.Tell us a few things about the New Underground Metal Scene in UK (Bands, Fanzines, Webzines, Metal Clubs etc.)
The Metal scene in England is relatively healthy right now, it's better than it was say 10 years ago, theres a lot of good bands out there and a lot of young people coming out and supporting the shows which is good for the future of the genre.
Unfortunately many venues are closing which is a national trend due to more and people staying at home to drink than go out as it's much cheaper, many people tend to stream from Netflix which keeps them home which is just how things are now so it's a battle to get people out.
There is a lot of folklore about the Metal scene in England, however it's very small compared to say the urban-hip hop and grime scenes or even the Indy scene which tends to fill out a lot more venues than the Metal bands do.
If you look at the likes of Stormzy on YouTube, he sold close to 70k records for his debut and had 13.9 million streams of his record, there isn't a Metal band in this country from this generation of bands who could top that right now,
even Iron Maidens last album sold 60k copies when it was first released!
At the other end of the scale Ed Sheeran who is from the same area of England we are, his most recent album sold 672,000 copies in its first week and went on to sell 2million copies, with streaming contributing 415,000 equivalent units.
Metal is very much an underground genre here now, it's looked down on by many which is sad as Metal bands from this country have been some of the biggest of all time.

12.Do you know anything about the Hellenic Metal Scene?
We know of the scene, we do listen to some Black Metal bands between us.

13.What are your future plans?
Hopefully we can afford to do a new record next year to follow up Reforge The Steel.
We've completely stopped running and promoting our shows as it wasn't financially viable any longer, but we have a few good shows lined up throughout the year through other promoters.
We won't likely be touring again due to the fact we couldn't afford a buy on or the costs of travelling, food and hotels etc.
By Steve the Filthy Dog.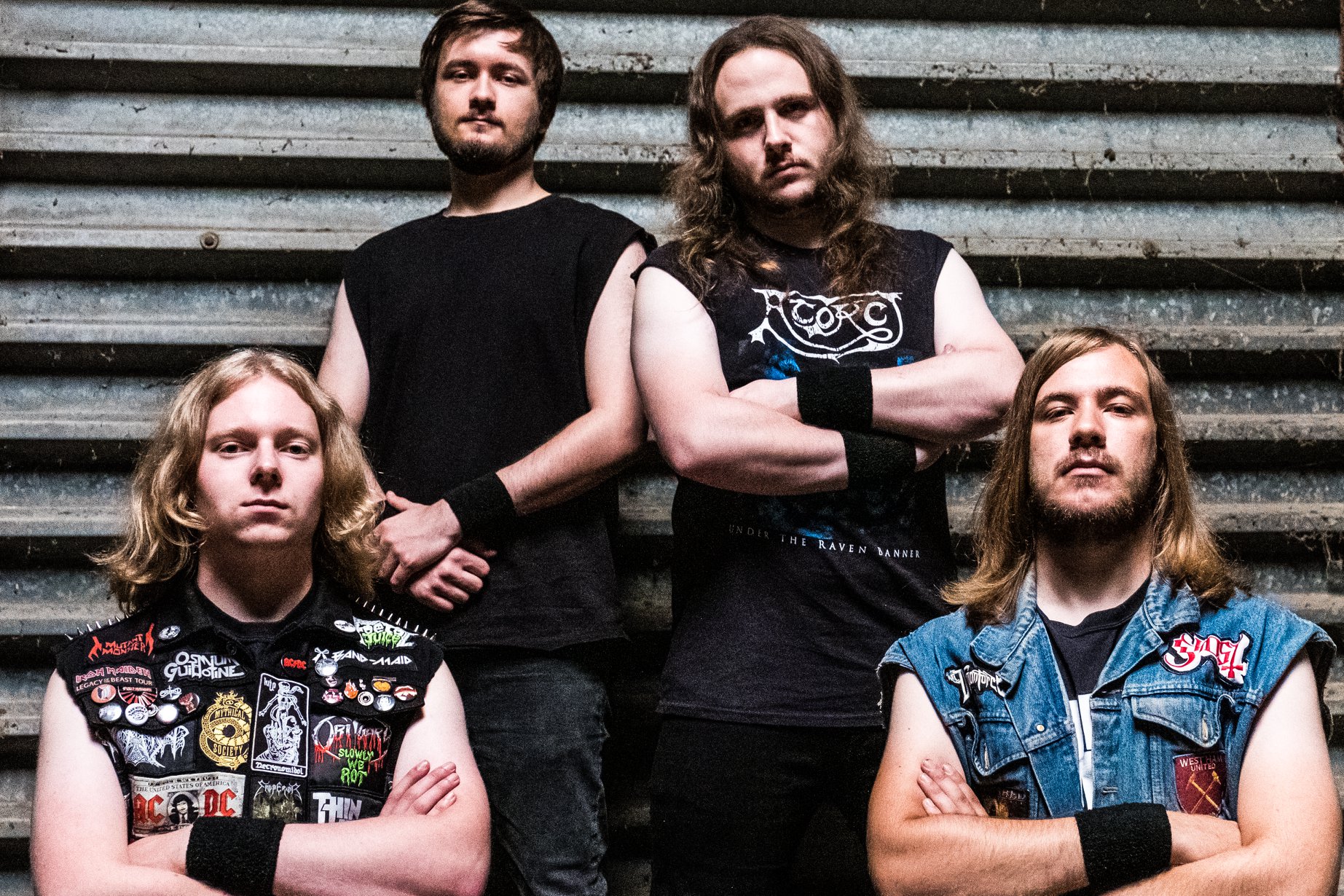 KAINE CONTACT:
https://www.facebook.com/kaineband
https://kaine.bandcamp.com/album/reforge-the-steel