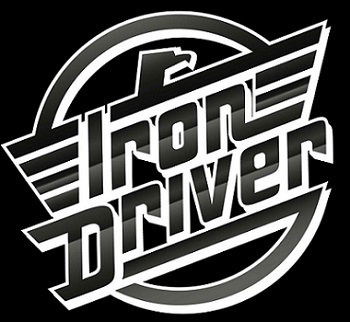 !!!POWERFUL HEAVY METAL FROM RUSSIA!!!
We had a conversation with IRON DRIVER. Enjoy!
Welcome to the FILTHY DOGS OF METAL Webzine.
1. Tell us a few things about IRON DRIVER (Members, Starting Year etc).
Iron Driver started as a six-piece band in 2013 (yes, first there were three guitarists), our first gig happened in 2014, the same year 2-song demo tape was released. Then there were several line-up changes — the main reason why we've managed to release not so many recordings. All members of the band are experienced musicians pretty well-known in our local scene for their other projects, past and current. What keeps the band together is our undying love for old heavy metal and the aesthetic aspects of those glorious past years. We just can't get enough of that sound and that style.
2. You have recently released your new album ''Smell of Perdition''. What is the Feedback from your audience as well as from the Press?
We didn't get much feedback yet, but reviews (all of them are positive) slowly start to appear here and there… Our colleagues, friends and fans seem to enjoy this new album. And it's really our best work to date.
3. Label or DIY and why?
That's a good question. See, we'd be more than happy if some good label released our music on vinyl and organized some decent distribution, but most of the times we wrote to labels they weren't interested. Our first full-length (Prisoner Of Time) was released on CDs by American label Stormspell Records and we were pretty happy to work with them. But this time we're going to release the CD edition via a local metal label. And we've self-released several tape editions — including the latest album. If we weren't short on money all the time and could fund ourselves DIY (or a full-on own record label) would be a perfect option. So, we're still looking for a label, yes.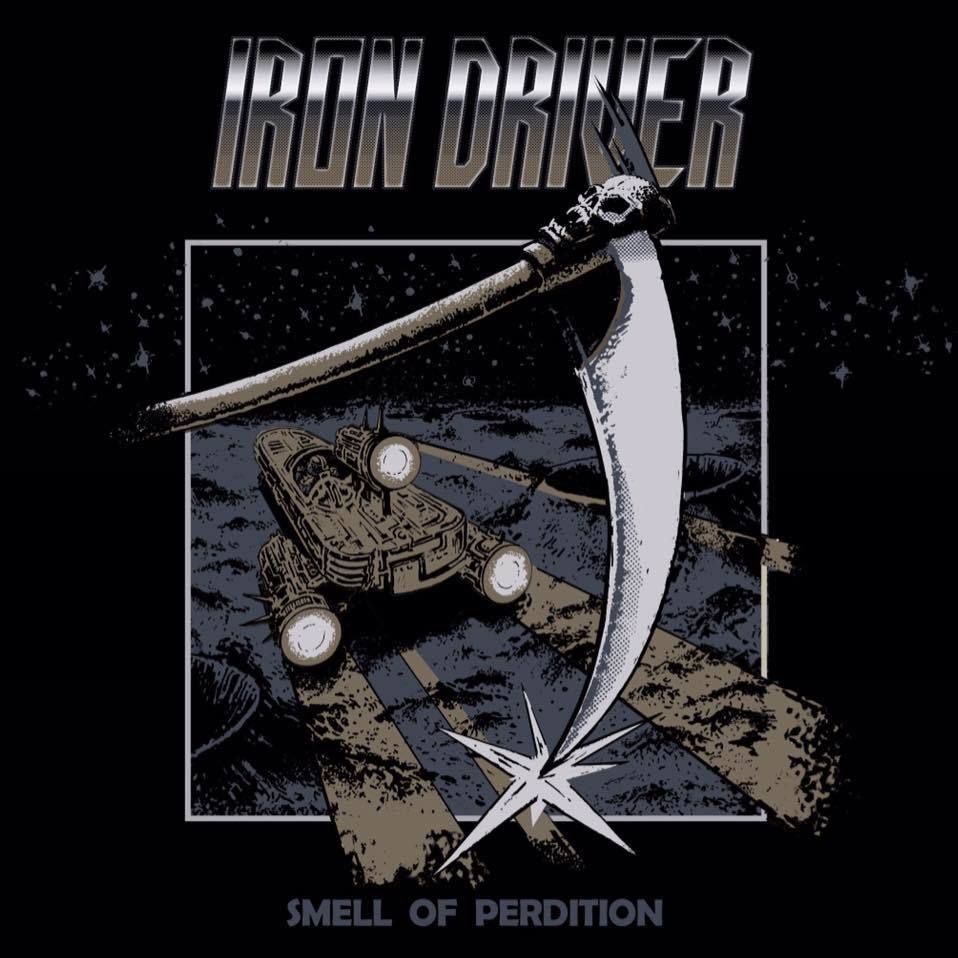 4. Do you prefer Vinyl, Tape, CD or Digital Format and why is that?
Again — aesthetically we love vinyl records and tapes a lot. Even CDs are cool — when designed properly. But nowadays digital rules the waves, so we can not ignore it. Digital format enables us to reach the audience in every corner of the world and make new friends/fans. Some of us collect records and other physical memorabilia, but most of us use streaming.
5. Your music style is Heavy Metal. Which are your main influences (Favourite Artists / Bands etc.)
The Holy Trinity of Priest-Maiden-Motorhead is our engine, and that's pretty obvious. Also Tank, Saxon, Girlschool, The Rods, Raven, Angel Witch, lots of old hard rock — Thin Lizzy, Rush, Dust, Blue Oyster Cult, some AOR, some new bands — High Spirits, Haunt, Cauldron.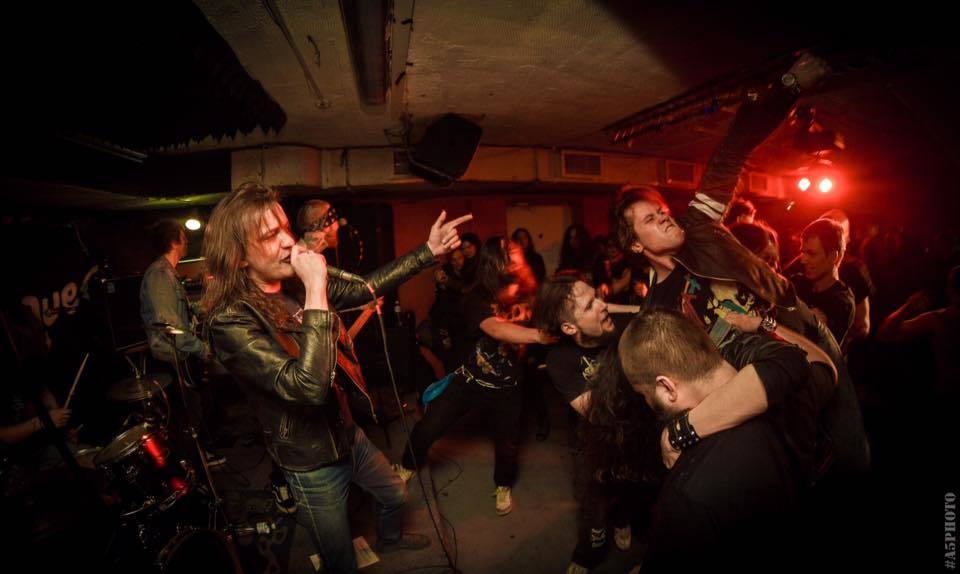 6. Which things, do you think, a Band should sacrifice in order to succeed? Have you ever sacrificed anything in your life for a better future of your Band?
It depends on your goals and lots of other factors, pretty unique for each band that struggles to keep it going. Some sacrifice their non-musical career, some sacrifice their marriage, some even lose their life — drugs, accidents… And some are just super-lucky to get big (or survive) without any horrors. We think that the only thing band MUST sacrifice in order to succeed is their souls — for rock and roll. Everything can happen, good or bad, but it's better when you know exactly what you are doing and what for.
7. Describe your ideal live show as a performance Band. Have you already experienced that?
Ha-ha, oh — far from that. Yet. Our ideal show? Big room filled with people rocking out + the every member of the band hears himself on stage. One day we'll accomplish that goal — and then start dreaming of something more fantastic.
8. Which attributes, do you think, that a new Heavy Metal Band should have in order to gain identity and be unique?
Three of them. First — strength and will to practice as much as possible. Second — good taste to tell shitty stuff from great stuff in your own music (to get rid of all shitty aspects). Third — being clever when dealing with promoters and publishers. Everyone tries to rip new bands off. Be prepared.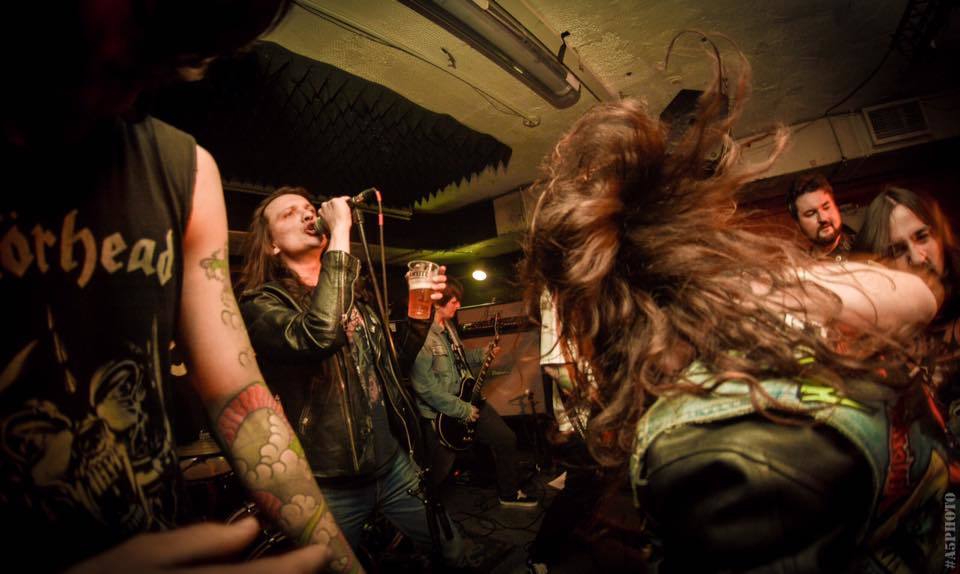 9. Do you believe that Bandcamp and other Digital Platforms help the new Heavy Metal Bands? Which, do you think, is the ideal way for a Band to promote its work?
Bandcamp is surely the digital service we respect and love the most. It really cares about independent artists and treat them fairly. Bigger platforms like Spotify and others can be very helpful too when used properly, but it seems that it's much harder to compete there when your music is a niche product like ours.
10. Tell us a few things about the New Underground Metal Scene in St. Petersburg, Russia (Bands, Fanzines, Webzines, Metal Clubs etc.)
It's pretty small yet but gets bigger — I mean the classic kind of metal scene. The whole metal scene in Russia is huge and very fragmented. Iron Driver mostly shares stage with bands like Duke Nukem, Electric Crown, Blazing Rust, Constrictor, Combat Shock, Tanator, Mortal, Mystic Storm — they're great bands and great dudes. Also in Moscow the trad metal scene is growing and we also play (and communicate) with Vendel, GBVRH, Mental Slavery, also Bastard from Krasnoyarsk — they rip. We hope the scene will grow and see more people getting involved, including very young metal enthusiasts. We hope this decade will be a breakthrough period for NWORHM.
11. Do you know anything about the Hellenic Metal Scene?
Unfortunately, speaking of traditional metal — nothing at all! Except maybe for Nighthawks. We know some bands from other metal genres, you guys got some pretty well-known death and black metal hordes in Greece. Can you recommend us some great Hellenic heavy metal bands that sound old school? That's really interesting. We've got a friend, a local metalhead and musician who's part Greek and his nickname is Grek, haha. He says hi.
12. What are your future plans?
We're taking a break for several months because our guitarist Alex and bassist Serj are going to USA to work there for some period. After they're back Iron Driver will strike hard again, with vengeance.
13. Thank you very much for your time & Keep up the good work! The closure is yours.
Thank YOU, guys. We'd like to wish everyone reading this to spend more time discovering old music — be it heavy metal or any other genre, even punk or pop (because any good music can be a great influence!). Yes, a lifetime is not enough to discover all the great Old Ones, but the process is absolutely worth it. And now, when you can find so many gems via online — it's a crime to miss the fun.
Also, SUPPORT YOUR LOCAL SCENE!
By Steve the Filthy Dog.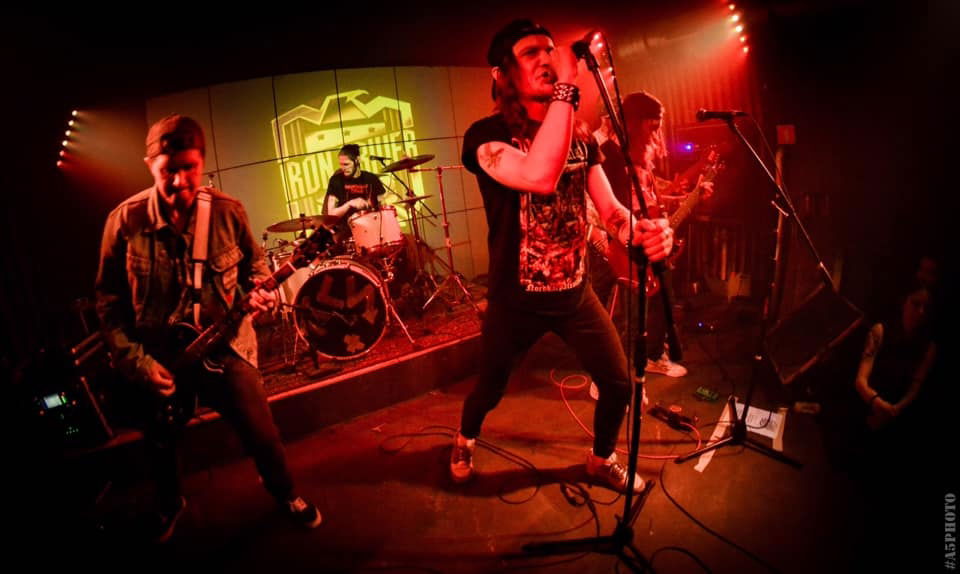 IRON DRIVER CONTACT:
https://irondriver.bandcamp.com/
https://www.facebook.com/irondrivernworhm