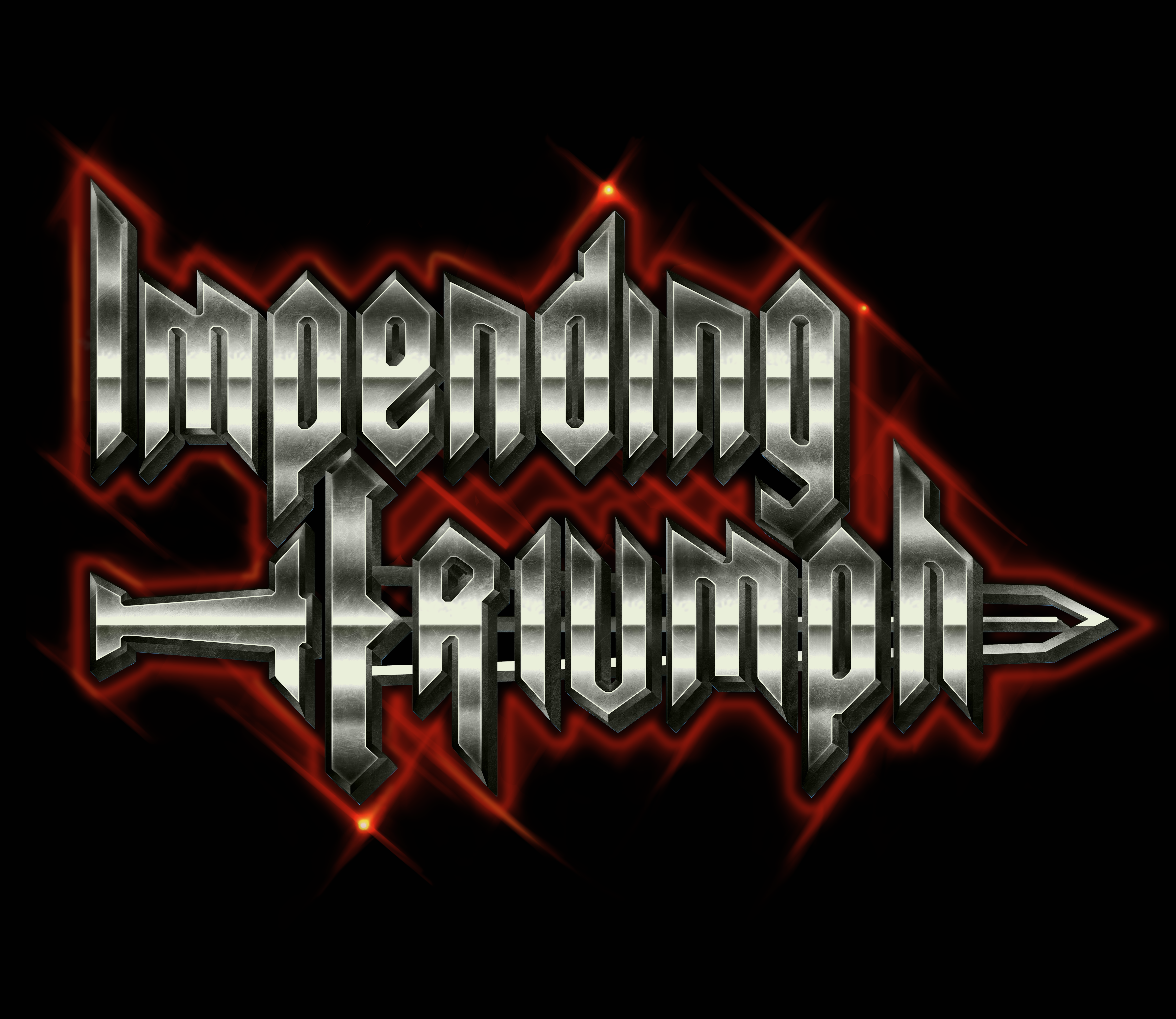 !!!EPIC HEAVY METAL FROM FRANCE!!!
We had a conversation with François (Lead Vocals). Enjoy!
Welcome to the FILTHY DOGS OF METAL Webzine.
Tell us a few things about IMPENDING TRIUMPH (Members, Starting Year etc).
Thank you guys for your interest in IMPENDING TRIUMPH! I'm François, singer and lyricist of the project. I've been a heavy metal fan for as long as I can remember, as my sisters, who are much older than I am, were highly addicted to hard rock and heavy metal when I was a kid and were constantly blasting albums from bands like KISS, MANOWAR and ACCEPT, among others. Growing up, I became more interested in different genres of metal, and I've been playing/writing melodic/gothic doom metal with one band, ANGELLORE, and singing progressive black metal with another, ABDUCTION. That's actually how I became acquainted with my bandmate in IMPENDING TRIUMPH, Déhà, who produced, mixed and mastered all of the ABDUCTION's albums. Beside his producer abilities, Déhà is an accomplished singer and musician, who plays in many, many bands (including WOLVENNEST and DROPDEAD CHAOS). So when, in May 2020, the idea to form a heavy metal project came into my mind, I thought he would be the perfect guy to do it with!
You are going to release your first EP ''Impending Triumph''. Tell us a few things about this project.
Well, as stated previously, I've been a fan of heavy metal for all my life, but I never actually considered joining or forming a band in that specific genre because I didn't think I had the right voice for it. But thanks to the experience I got while singing my parts in ABDUCTION, and thanks to the great tips and advices that I got from Déhà – who happens to be a great vocal coach, too – I got more confident and thought I could give it a go. So, in July 2020, I visited Déhà with some lyrical ideas and themes, and we wrote and recorded a couple of songs in a very spontaneous way, almost "on the fly". And it just clicked! We had a blast and decided to do more and take time to think about the story we wanted to tell with our lyrics.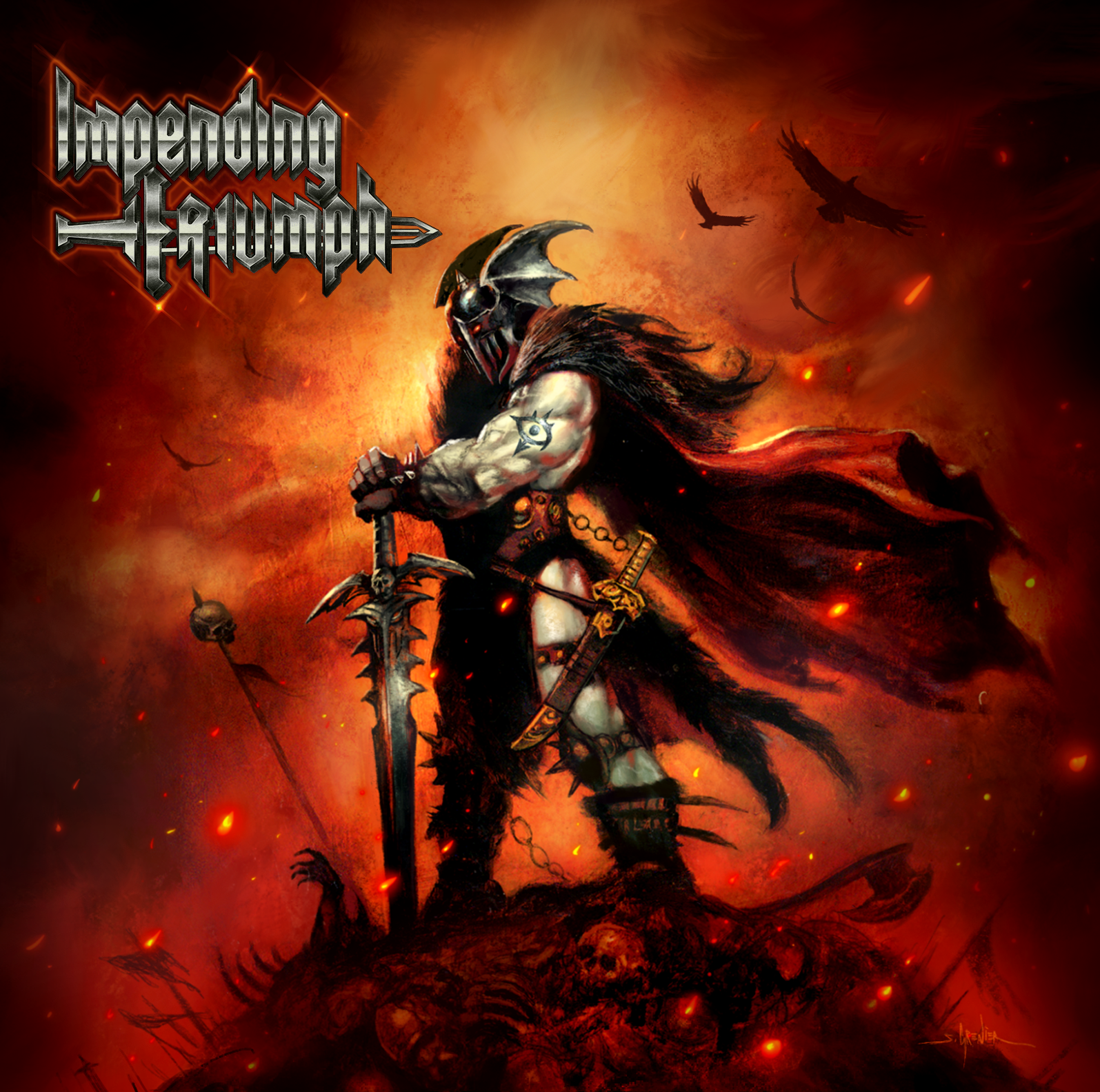 Label or DIY and why?
I'd rather work with a label. Big or small, it doesn't matter, but I feel it's important to have a partner by your side to help you promote and sell your music, take care of the pressing of your album, the distribution, etc. It just feels good, after putting a lot of work on the artistic and the visual side, to let someone else help with the "spreading the word" part.
Do you prefer Vinyl, Tape, CD or Digital Format and why is that?
I love vinyls! Beautiful objects, and a music like ours is kinda perfect to be played on this format. Also, you get to enjoy all the details of the artwork, which is a big plus for me. But I'm a CD collector first and foremost! Digital doesn't do the trick for me. I use YouTube and Bandcamp to discover some new stuff and listen to some music because it's super convenient, obviously, but if I really like something, I buy it. I'm kind of a collector too!
Your music style is Heavy Metal. Which are your main influences (Favourite Artists / Bands etc.)
We were really inspired by 80's Manowar, the first three Helloween album, 80's/early 90's Running Wild and classic Accept. Aside from that, I think there might have been some inspiration from newer bands, like Atlantean Kodex. But we didn't try to copy or emulate one specific band or album. We composed and sung heavy metal the way we wanted to hear it, as simple as that. IMPENDING TRIUMPH ain't only a tribute to the genre, it's also an expression of our vision of the genre.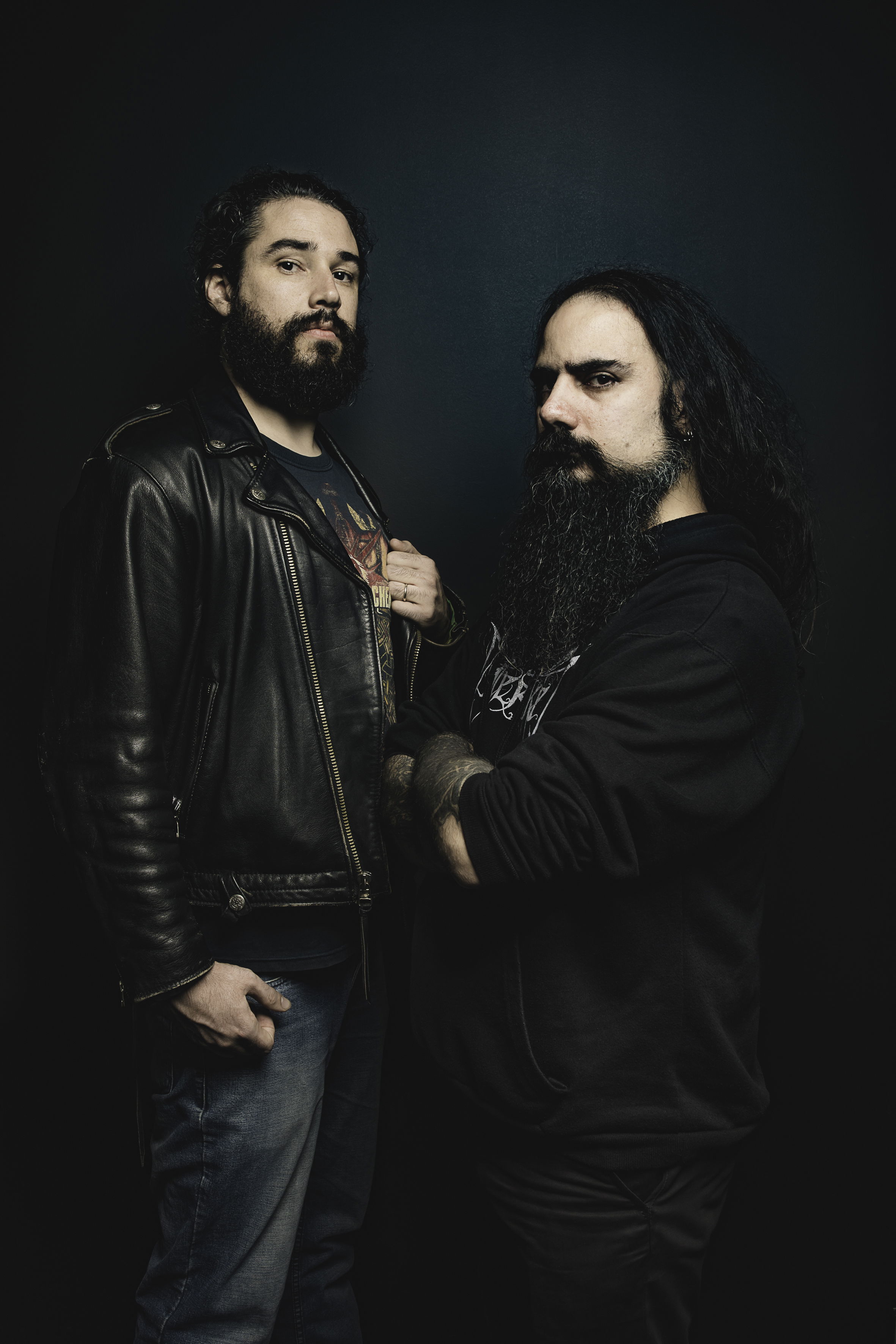 Which things do you think a Band should sacrifice in order to succeed? Have you ever sacrificed anything in your life for a better future for your Band?
We give a lot of our time and our energy to our music… But we don't have huge expectations. If a musician really wants to succeed, he has to have a very clear vision of what he or she wants to do from the get-go, then work really hard, and invest his or her everything – money, time, energy – in the project. We take IMPENDING TRIUMPH very seriously and we are driven by the passion we feel for the music we do, but we are both involved in many other projects, and some of them just take priority sometimes.
Describe your ideal live show as a performance Band. Have you already experienced that?
Impending Triumph being a duet, we never rehearsed or played live. So far, it's only been a studio project. That being said, this could totally change in the future, especially if we see that there is an interest in us playing live. We are fortunate enough to have talented friends around us that might be interested in performing these songs with us. So, we'll see what the future brings! When it comes to the "ideal live show" thing, it can be in a tiny club with lots of smoke or on a big festival stage, as long as the energy is there, the sound quality okay and that there's a connection between the crowd and the performers, then it's good. That's really everything a band can hope for!
Which attributes, do you think, that a new Heavy Metal Band should have in order to gain identity and be unique?
Good question! A strong visual identity is always a very big plus. On a strictly musical standpoint, I think one must have a strong melodic sense and a specific sound. But that's not the easiest thing to do nowadays, as there are so many bands in activity...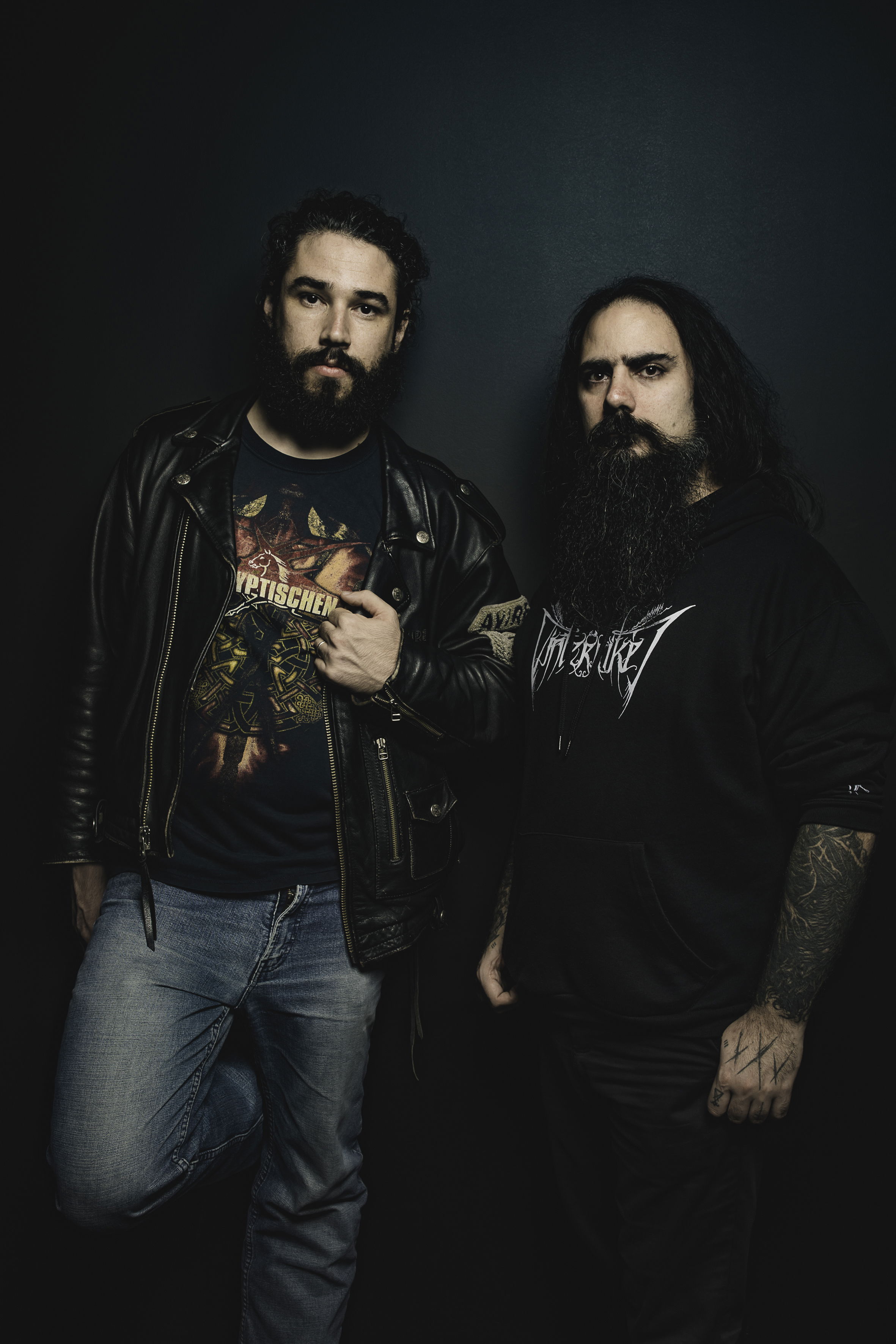 Do you believe that Digital Platforms help the new Heavy Metal Bands? Which, do you think, is the ideal way for a Band to promote its work?
I do believe YouTube and Bandcamp really serve that purpose and can help newcoming acts to get some attention. So far, we only published one song on YouTube and Bandcamp and already had some great feedbacks and preorders on our upcoming EP. It's awesome! People from all around the planet can access to some music that would have been difficult – if not impossible – to get twenty-five years ago. I think if you use social medias and these platforms properly, you can make a name for yourself in the underground scene, which us pretty cool.
Tell us a few things about the New Underground Metal Scene from your area (Bands, Fanzines, Webzines, Metal Clubs etc.)
I don't really know about fanzines, to be honest – I know that there are several good ones that mostly talk about black metal, such as L'Antre Des Damnés –, but the French underground scene, although small, is still pretty active. It's especially nice to see some new festivals arriving every year and some old ones being still there. In Paris, where I live, a small venue like Le Klub has always some good stuff happening. That's where most underground metal bands perform when they are in town.
Do you know anything about the Hellenic Metal Scene?
Well, when I think about Hellenic metal, I mostly think about Nightfall and the extreme metal scene: Septicflesh, Rotting Christ, Spectral Lore… But I also enjoy Battleroar, Firewind (I had a chance to meet Gus G. several times, super nice guy) and Sacred Outcry, among others. I think there is a big following for traditional heavy metal in your country, which is super-awesome. I really hope that many metal maniacs will check out what we do!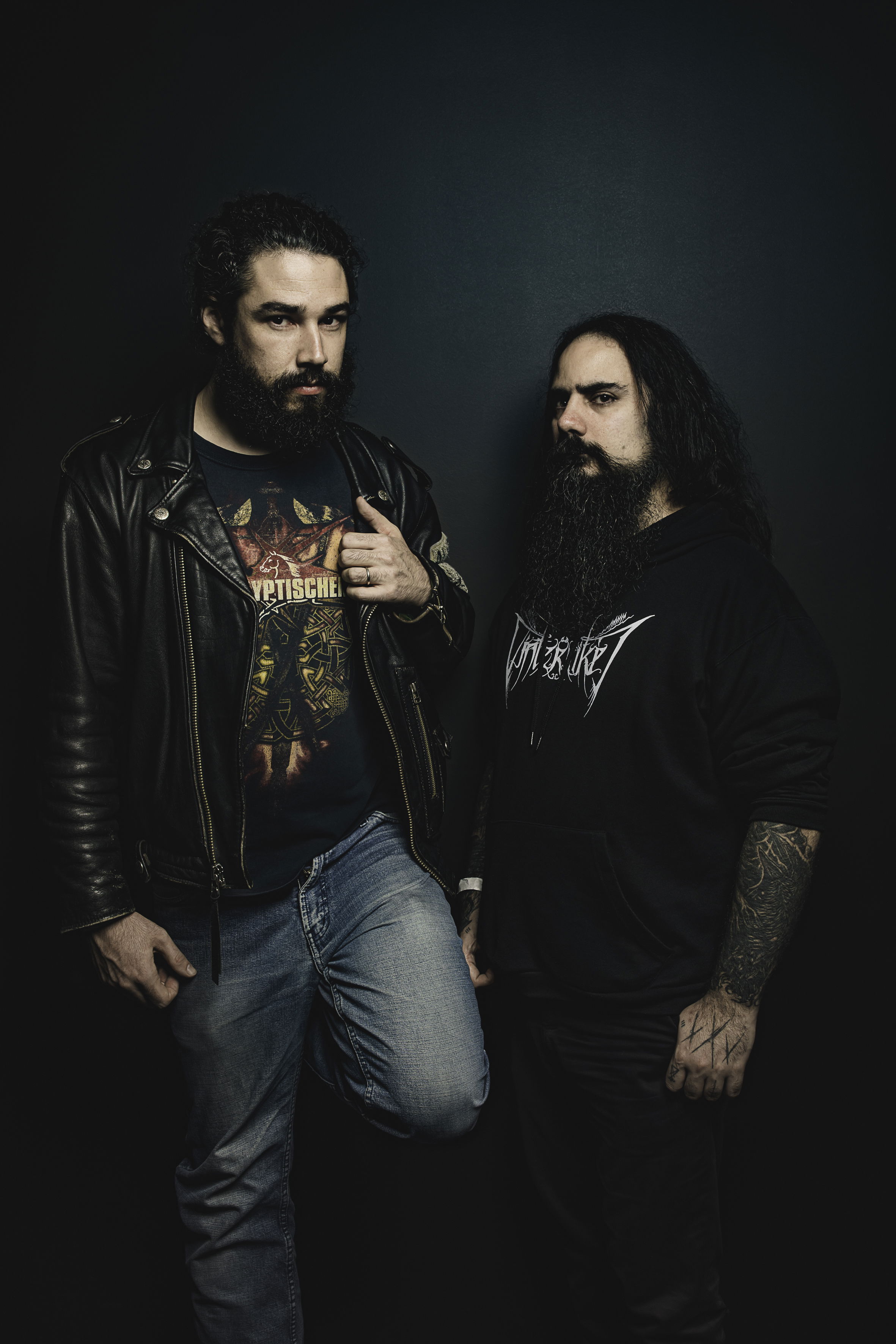 The last 3 years worldwide we have faced many dark, strange & new situations with our everyday life (covid, lock-down etc.) Did all of this affect you positively or negatively?
The first lockdown felt like a blessing in disguise, to be honest. The weather was lovely, and it was good to have a change of pace and take some time to do stuff you just wouldn't do usually. So, that felt pretty good. But the second part of 2020 and first half of 2021, with the new lockdowns and all didn't feel as good. I couldn't go to Belgium to meet Déhà and work on music with him as often as I wanted to and was suffering from the absence of live shows and the lack of social interactions. Around the end, this forced stillness was getting on my nerves and I was really looking forward to get back to a normal life.
What are your future plans?
We will most likely publish a second lyric-video before the release of our EP, which is scheduled for the 5th of May. Then, we'll see if we can manage to play one or two concerts this year already. Nothing is set in stone regarding the live situation, but we're definitely thinking about it. And then, we will focus on writing and recording our first album. We already demoed 4 songs and it sounds very promising – to me, at least. I really can't wait to do more and take IMPENDING TRIUMPH to the next level. We're just getting started!
Thank you very much for your time & Keep up the good work! The closure is yours.
Thank you for your support! I hope that your readers will give a spin to our song and will listen to our EP when it comes out! This is actually the very first interview of IMPENDING TRIUMPH so… Thanks for havin' us, and stay heavy!!!
By Steve the Filthy Dog.
Pre-order here:
http://www.jawbreaker.se/product-tag/impending-triumph/?fbclid=IwAR3uUOrimUo6taqT5f1NToF-JjNusY9tDJlRrpUvdAjZbDwwpke_qpm2hgc
IMPENDING TRIUMPH CONTACT:
https://www.facebook.com/impendingtriumph

https://www.instagram.com/impendingtriumph/