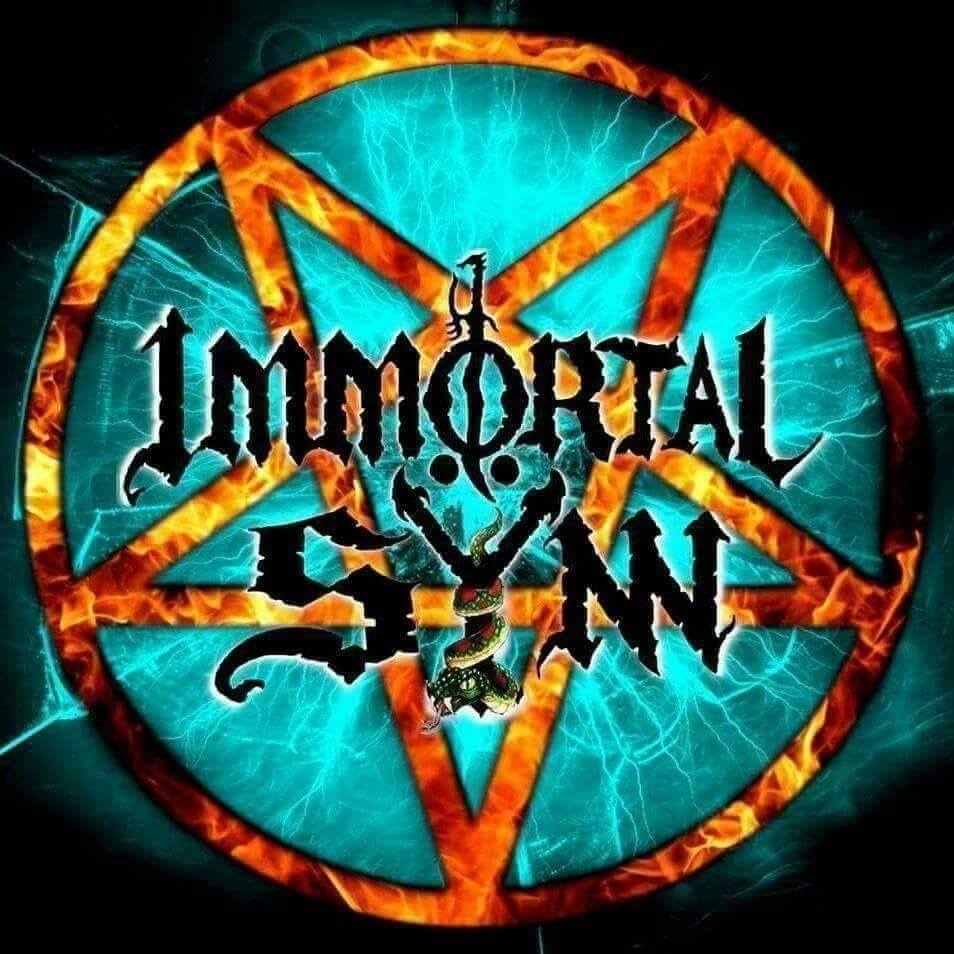 !!!HEAVY METAL FROM THE USA!!!
Welcome to the FILTHY DOGS OF METAL Webzine.
Tell us a few things about IMMORTAL SYNN (Members, Starting Year etc).
Tony Z: We are a metal band from Denver, CO that plays a mix of traditional and thrash. I founded the band on September 15, 2004 in high school, but we didn't start putting out music until 2012. We have a completely different line-up than we did in those days. Although, some of our original members will occasionally receive a writing credit if we decide to use a song we wrote way back then.

You have recently released your album ''Force Of Habit''. What is the Feedback from your audience as well as from the Press?
Tony Z: The audience loves it. They seem to really take to Axel's song, "Anamnesis". The press has been split with some saying that the record is all over the place musically, but I disagree with them. There may be a few elements of other genres thrown in like in the breakdown of "Fight The Prince" or the first half of "Whiskey II", but I think it is pretty cohesive; even more so than our previous full-length.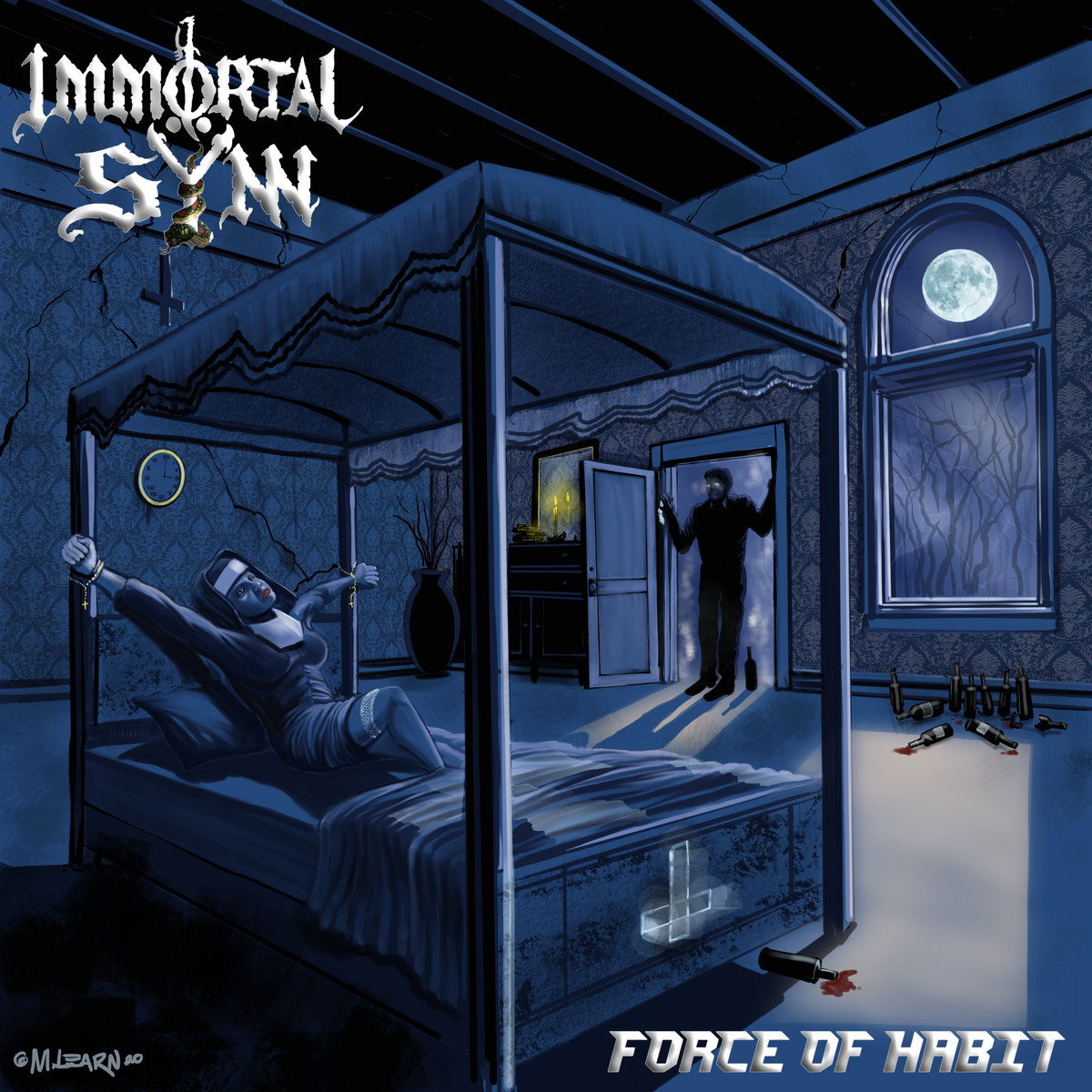 Label or DIY and why?
Tony Z: I would love to be on a label like Metal Blade, Roadrunner, or Nuclear Blast. Mainly because they would handle distribution and marketing. Right now we are doing literally everything ourselves and it is a pain in the ass and costly.
Do you prefer Vinyl, Tape, CD or Digital Format and why is that?
Duel: I prefer CD, mostly because that is what I grew up with. I was introduced later to music online because friends of mine had MP3 players and iPods, but even to this day when a new album by a band that I like comes up, the first thing I do is buy a hard physical copy.
Your music style is Heavy Metal. Which are your main influences (Favourite Artists / Bands etc.)
Brad: In terms of our influences, we could talk about them for hours because we're influenced by a lot of bands and artists. In my opinion, bands that we like and bands we're not too fond of are influential in and of themselves because it helps guide us where we want our sound to go. Me personally, I'm heavily influenced by Pantera, Van Halen, Devin Townsend, Dream Theater, Lamb of God, and Children of Bodom (amongst a myriad of others).
Which things, do you think, a Band should sacrifice in order to succeed? Have you ever sacrificed anything in your life for a better future of your Band?
Axel: There are a lot of things that someone should think about doing when joining a band and wants it to be his career. Many times, one looks into his own future and really thinks if what they are about to do is really worth it. In my situation, one of the sacrifices that I had to do was to leave my family and friends back in Mexico so I could come to the U.S and try to accomplish my childhood dream of being in a rock band that could be successful in the long run. Of course, some of the sacrifices that someone who wants his band to succeed is to spend a lot of time away from family and taking time off from their full-time jobs, something that is not an easy thing to do.
Describe your ideal live show as a performance Band. Have you already experienced that?
Axel: The way that I see my ideal show changes from time to time. The first time I remember playing my "first" ideal show was back in 2016 when we played in Golden, CO. People were so into our set and even doing some good mosh pits. The same I can say when we played in Milwaukee, San Francisco and Los Angeles back in 2019. But in general, I feel that I talk for everyone when I say that the perfect/ideal show is whenever the 5 of us as a unit are in the same zone and people totally enjoy our shows as a whole.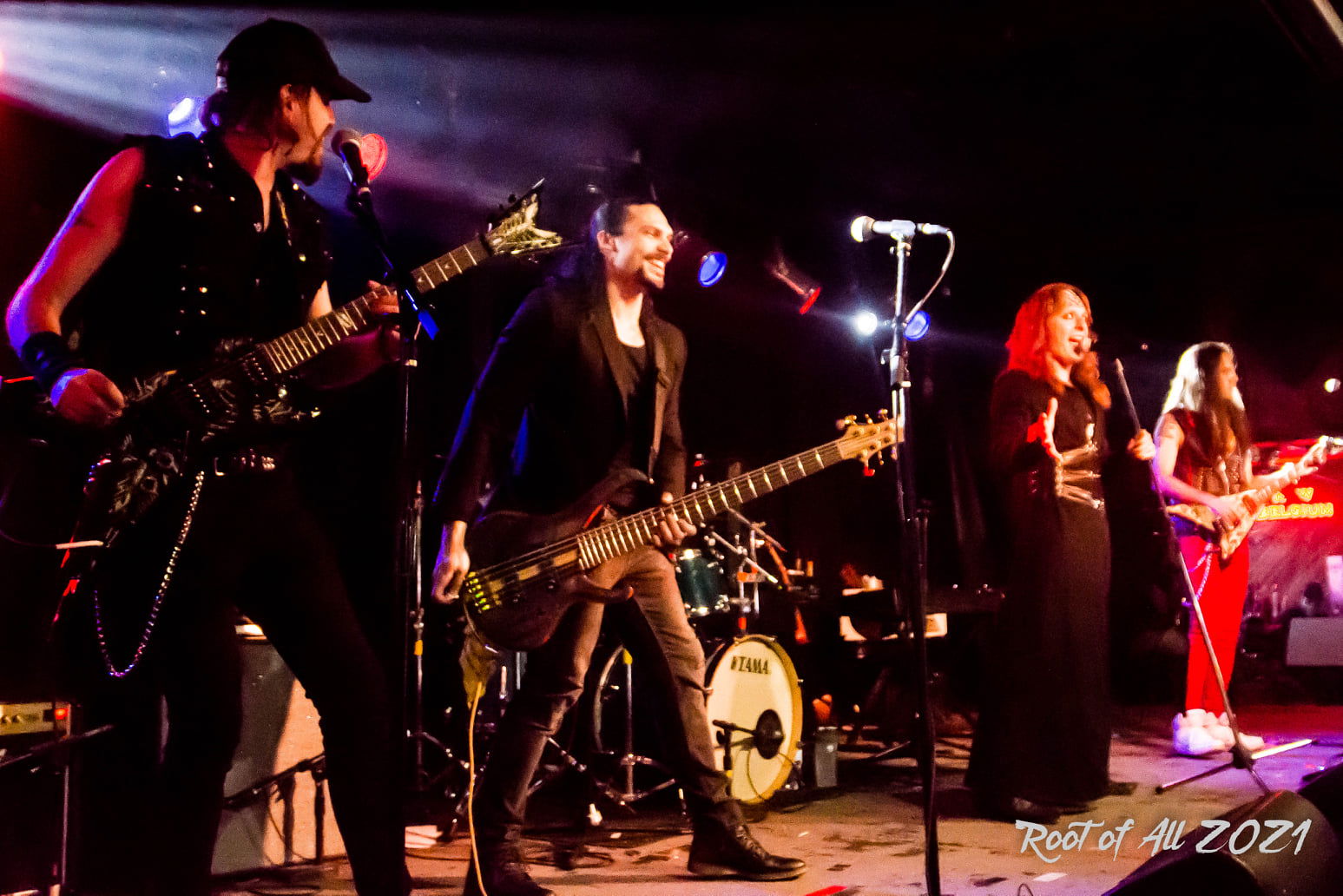 Which attributes, do you think, that a new Heavy Metal Band should have in order to gain identity and be unique?
Duel: I think what is important is that everyone recognizes each of their attributes and addresses them honestly - that is the only way a new band of any sort can figure one another out and be able to work together. However, I do believe that attributes come together in a group naturally, as far as who is good at what and utilizing those potentials individually. That, is what I believe, makes every band unique in their own way.
Do you believe that Bandcamp and other Digital Platforms help the new Heavy Metal Bands? Which, do you think, is the ideal way for a Band to promote its work?
Frantz: I am of the opinion that Bandcamp and other digital platforms are essential for new metal bands! A service like Bandcamp has a built-in network of influencers and reviewers that can help a band build a fan base. It's also a very easy place for fans to support independent artists directly. Ideally, a band should want to combine Bandcamp with other outlets to draw traffic to it and leverage its internal network to push traffic to other platforms as well.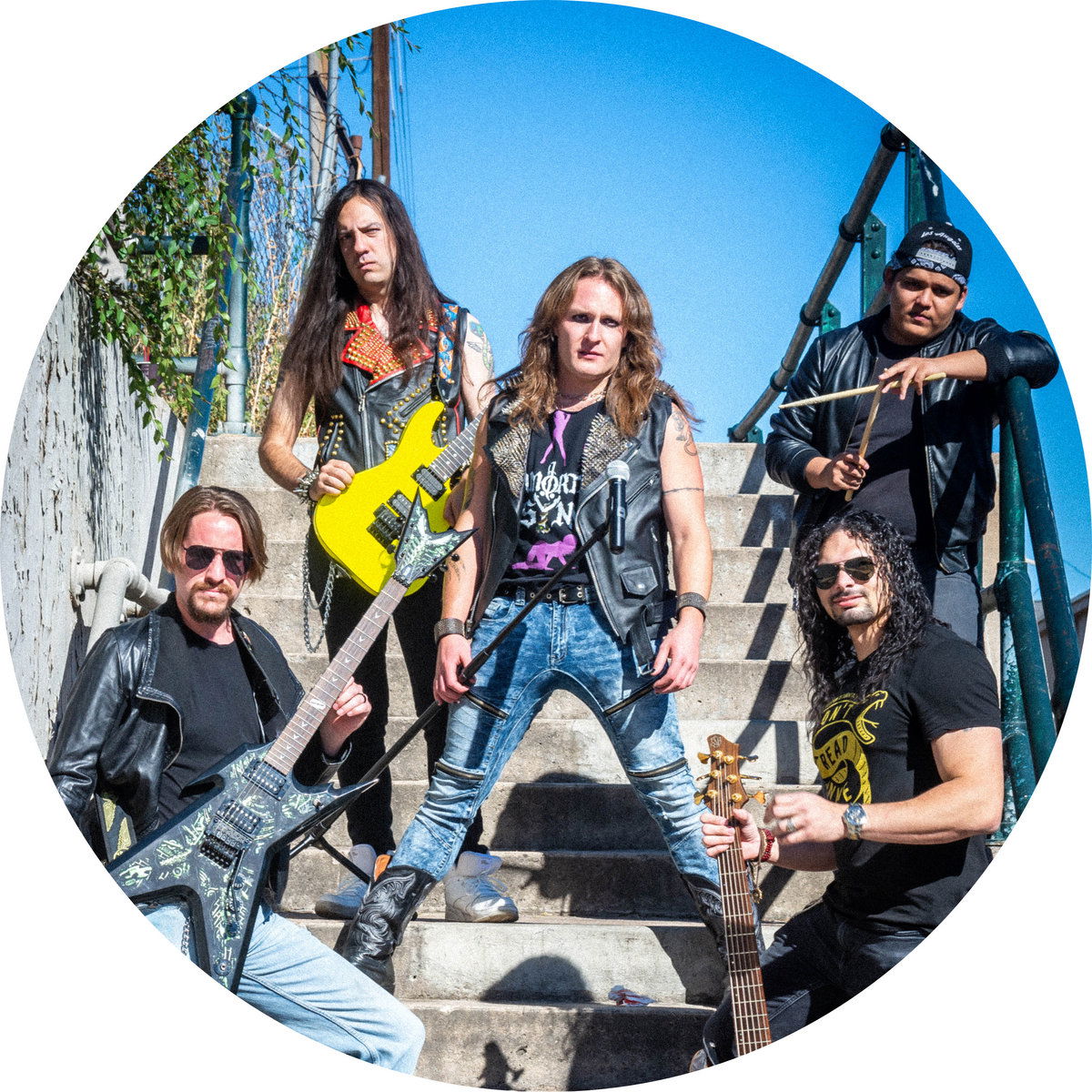 Tell us a few things about the New Underground Metal Scene in Denver, Colorado, USA (Bands, Fanzines, Webzines, Metal Clubs etc.)
Brad: Denver's metal scene is very large and very supportive. All of us that are putting blood, sweat, and tears into our work are all out for the same goals and we're all supporting each other every step of the way. You get a mixture of newer genres as well as modern takes on nostalgic genres we all grew up with. All of which resonate heavily with the scene out here; which is what makes it super popular and what keeps metal alive.
Do you know anything about the Hellenic Metal Scene?
Brad: I'm not too familiar with the Hellenic metal scene, but I would imagine it has a lot of powerful and aggressive music in it's arsenal with bunch of badass killer musicians running it. Keep on rocking, guys!!
What are your future plans?
Frantz: Currently, the band has been going through a transition phase of integrating the latest lineup and the latest music. We are working on tour dates, writing more music, and adding more personalized content on social media that we think our fans are really going to like!
Thank you very much for your time & Keep up the good work! The closure is yours.
Tony Z: Thank you for your time! To all reading this - remember to support your local artists by buying their music and merch, and sharing about them wherever you can.
By Steve the Filthy Dog.
IMMORTAL SYNN CONTACT:
https://immortalsynn.bandcamp.com/
https://www.facebook.com/immortalsynnmusic
https://www.instagram.com/immortalsynnband/
https://www.reverbnation.com/immortalsynn
https://open.spotify.com/artist/6KrryVxqB0q7iBcM82vQ10
https://twitter.com/immortalsynnCO