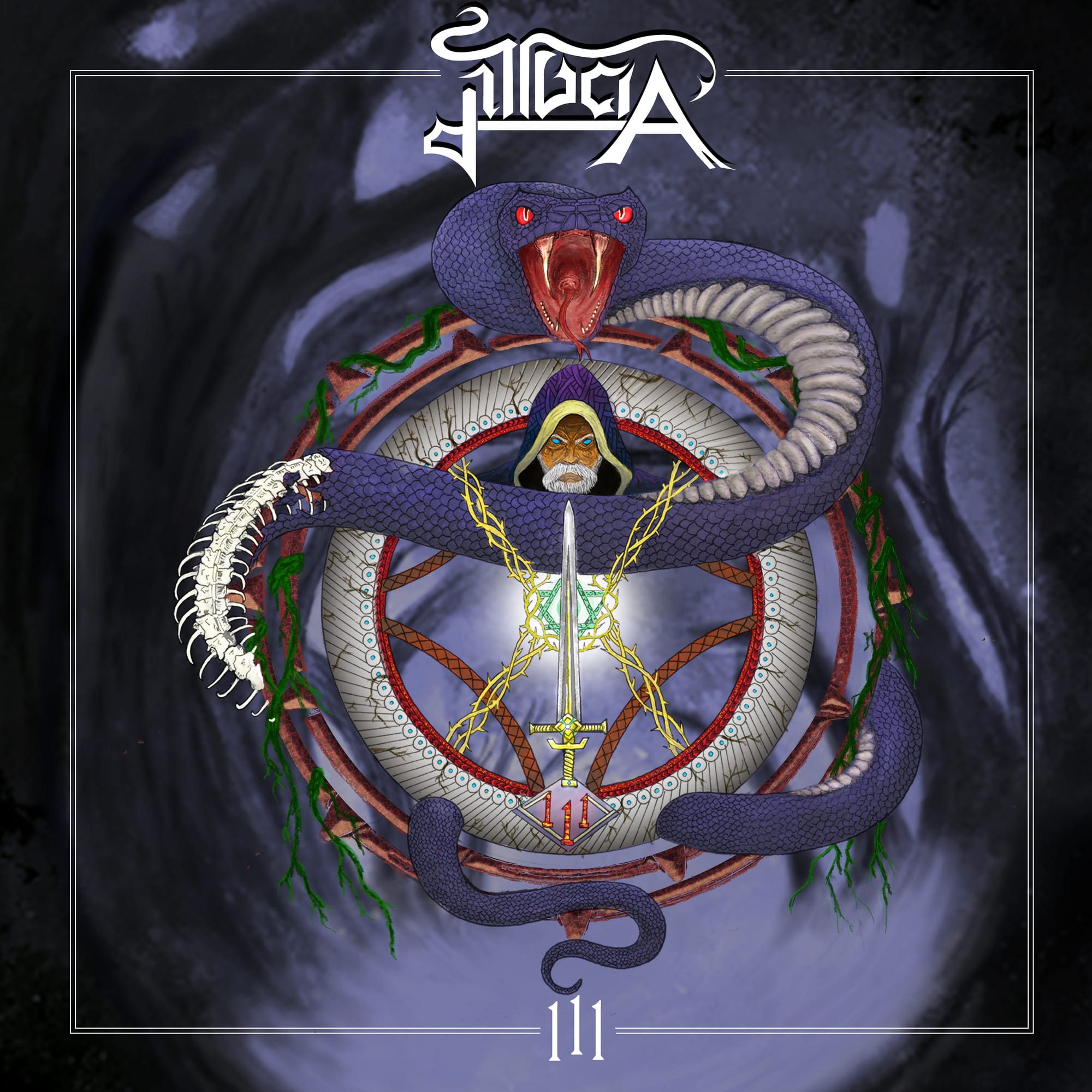 Welcome to the FILTHY DOGS OF METAL Webzine.
1. Tell us a few things about ILLUCIA (Members, Starting Year etc).
The band was founded in 2014 as a Trio with Nitin M Charles (Guitars, Vocals), Srivatsa Balaji (Drums) and Vishal Vineesh (Bass)- "The youngest in the band". Construction of the band took almost a year. We spent most part of the first three years playing a few jams on Sundays and taking part in college competitions. In early 2018 we decided to write our debut EP "111" which was released this year on September 6th. The members on this EP are Nitin M Charles(Guitars), Vishal Vineesh(Bass), Srivatsa Balaji(Drums) and Vineesh Venugopal(Guest Vocals) from Lucidreams, India.
2. You have recently released your New EP ''111''. What is the Feedback from your audience as well as from the Press?
We got some really good feedback from the audience and from the press. We approached NWOTHM full albums to feature us and they were kind enough to support us by having us on their channel, which did get us some exposure. We were happy that people did enjoy our stuff. It was nice of Nikos Migus Antonogiannakis, the vocalist of Omen, for checking our stuff out and giving us positive feedback. Friends from Hairy Rock Radio, Texas liked our songs and they have put us on a daily rotation on their Radio show. We are happy with the feedback that we're getting for our debut EP. With this said we are now working on getting Physical CD's done and working towards opening the box with an album launch gig later this year.
3. Are you in searching for a label? Do you prefer Label or DIY and why?
Yes we did approach a few labels for our debut EP but most of them were interested in a full length and not an EP so we ended up doing a self release. Self release, DIY does help a band understand its business, which is really important according to me. But I would prefer going with a label as it really helps the band grow globally.
4. Do you prefer Vinyl, Tape, CD or Digital Format and why is that?
Cannot deny the fact that in this generation digital format is a must but that doesn't stop a few who love buying CD's/ Vinyls/tapes from keeping the tradition alive! I personally like collecting CD's of some of the bands that I like. The elegant look of a jewel case with awesome artworks, inlays and pictures is just what I like to have.
5. Your music style is Heavy Metal. Which are your main influences (Favourite Artists / Bands etc.)
We draw our main influences from some of the Titans of heavy metal such as Saxon, Omen, King Diamond, Accept, Manowar, Judas Priest, Iron Maiden, Motorhead, Manilla Road etc.
6. Which things, do you think, a Band should sacrifice in order to succeed?
Have you ever sacrificed anything in your life for a better future of your Band?
Now that's a tricky question right there. I think that problem won't arise if the band is very serious about what it's doing. But yes we do sacrifice a few things keeping the future of our band in mind. When it's very important to the band, we give it top priority and make good calls.
7. Describe your ideal live show as a performance Band. Have you already experienced that?
We haven't played live in a while. I think the best live show we have played was the DIO tribute in 2016. More than a 100 people packed inside a small pub singing to the tunes of the legendary Ronnie James Dio was an experience that we will never forget.
8. Which attributes, do you think, that a new Heavy Metal Band should have in order to gain identity and be unique?
Heavy Metal can be technical or it can be on the face riffing. We all have different ideas, different song writing techniques and different styles. So try to be unique with your ideas and your song writing has to flow. If you limit yourself to a certain style, you will end up in a cage. At the end of the day it is important that you know your music.
9. Do you believe that Bandcamp and other Digital Platforms help the new Heavy Metal Bands? Which, do you think, is the ideal way for a Band to promote its work?
Bandcamp is a really cool platform for bands/artists who want to share the music with people around them. It's easier to setup a business account for all your merch in one place without breaking your head. Like I said above that in this generation digital platform is a must, Bandcamp is the ideal way to promote a band digitally.
10. Tell us a few things about the New Underground Heavy Metal Scene in India (Bands, Fanzines, Webzines, Metal Clubs etc.)
The underground scene here in India is picking up really well. We have some really good bands like Infamy, Regicide, Piston, Amorphia, Iron Hound, Against Evil,Speedtrip, Aempyrean etc. These guys are doing pretty well in the scene. We have some good venues and gig organizers who support the underground scene.
11. Do you know anything about the Hellenic Metal Scene?
I'm sorry I don't know anything about the Hellenic Metal Scene.
12. What are your future plans?
We have started writing new material for our full length album. With that said, we will continue to play a few gigs, promote our EP, and work towards putting together a tour. We will be hosting our EP launch show in the month of November.
13. Thank you very much for your time & Keep up the good work! The closure is yours.
Thanks a lot for having us! We would like to thank all the people who supported us with our debut release. We hope to get back on the road real soon! Cheers!!!
By Steve the Filthy Dog.
ILLUCIA CONTACT:
https://www.facebook.com/Illucia/?ref
https://illuciaindia.bandcamp.com/releases