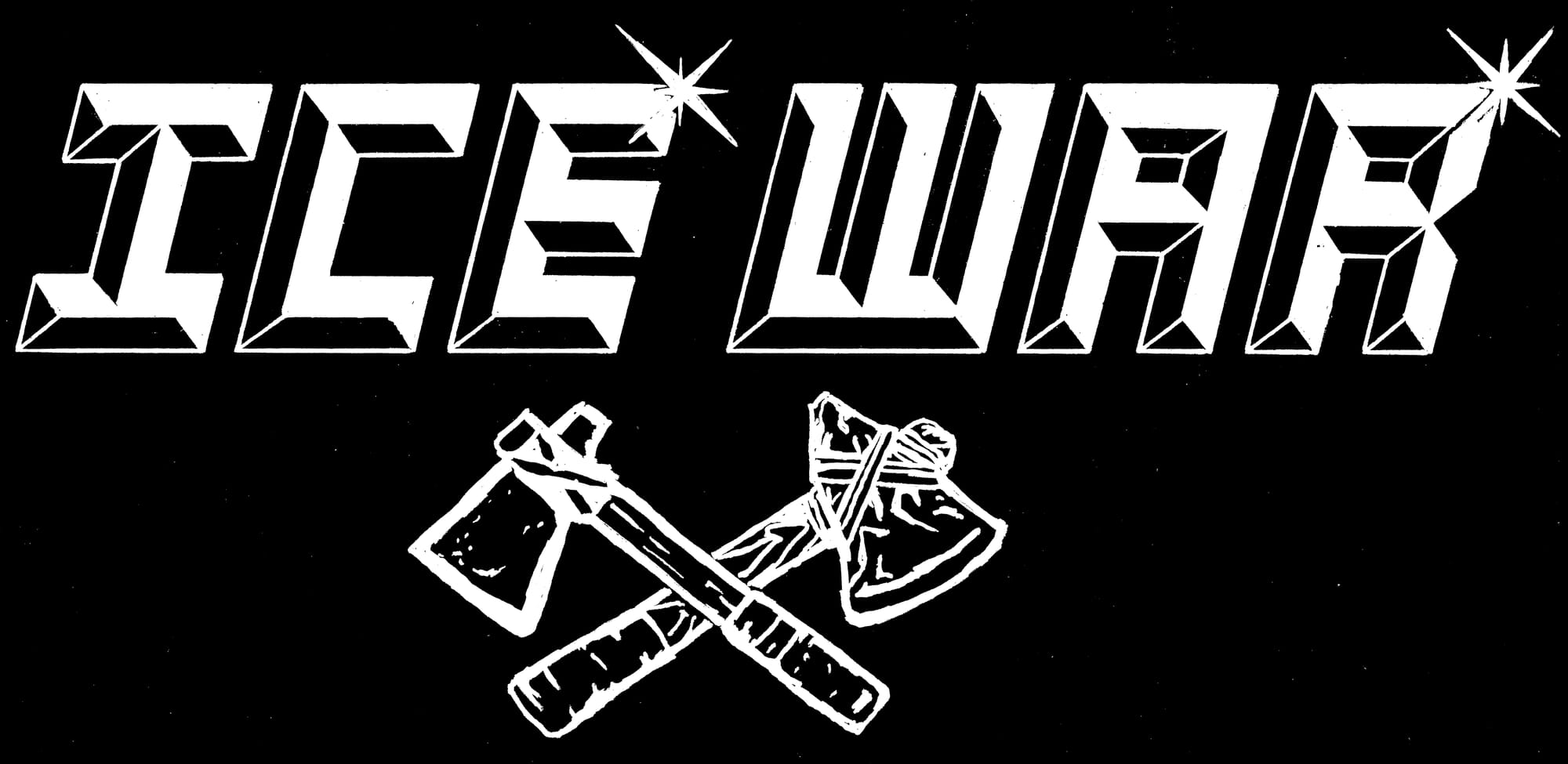 !!!CANADIAN PURE STEEL!!!
We had a conversation with Jo.Enjoy!

Welcome to the FILTHY DOGS OF METAL Webzine.

1. Tell us a few things about ICE WAR (Members, Starting Year etc).

Hello and thanks for writing! Ice War is a solo band ,so its just me alone doing everything.
After the dissolution of my previous band Iron Dogs, I decided to continue in the same vein.

2. You have recently released your new digital album ''Canadian Cult Classics'' full of covers from Canadian 80s Metal Legends. What is the Feedback from your audience as well as from the Press?

People seemed intrigued on a few of the more obscure covers like Minotaur and Banshee and Iron Gypsy.
Maybe it will spark an interest in more obscure Canadian bands from the 80's beyond Voivod, Sacrifice, Razor and Exciter.

3. Label or DIY and why?

I'v had the privilege to work with many labels since 2015. I'v had releases on all kinds of small independent labels.
I think this way my distribution gets more varied and into all four corners of the world.

4. Do you prefer Vinyl, Tape, CD or Digital Format and why is that?

I collect vinyl like a maniac and also cassettes. I only have a few CD's and no CD player.
I have nothing against them, its just that most of the music that I enjoy is from the vinyl age.

5. Your music style is Speed Heavy Metal. Which are your main influences (Favorite Artists / Bands etc.)

There's not too many fast Ice War songs.
In fact there probably more doom metal style songs if anything first and foremost, the main influence would be 80's Swedish Heavy metal and N.W.O.B.H.M. Bands.

6. Which things, do you think, a Band should sacrifice in order to succeed?
Have you ever sacrificed anything in your life for a better future of your Band?

While I work very hard and put my heart in soul into every Ice War song, I have not put a lot of money into the band. all the releases have been done on a close to zero dollar budget so far.
It was part of my self imposed mandate originally: to make a band without loosing money. Other bands I have been in have cost me thousands and thousands due to touring and studios.

7. Describe your ideal live show as a performance Band. Have you already experienced that?

Ice War has never played live .I wouldn't be opposed to the idea, but I would have to find a reliable backing band and that seems almost impossible.

8. Which attributes, do you think, that a new Heavy Metal Band should have in order to gain identity and be unique?

In heavy metal like in other scenes, it can be all too easy to fall into stereotypes. There's so many governing rules and elitism.
I think if you can free yourself from all of that you can make some music that stands out and that is truly heartfelt.

9. Do you believe that Bandcamp and other Digital Platforms help the new Heavy Metal Bands? Which, do you think, is the ideal way for a Band to promote its work?

I think that any avenue to promote your band is good. The more you publish your music online or in the physical world, the more attention you will get.
'What I don't like about living in the digital age is that its very easy for a band that does not work very hard to get noticed and for a band that works extremely hard to not get noticed. Its like drowning in a sea of mediocrity.

10. Tell us a few things about the New Underground Metal Scene in Ottawa (Bands, Fanzines, Webzines, Metal Clubs etc.)

I can't tell you anything as I don't participate in the local scene. I know some local bands like Scepter, Lycanthro or Exo Vedate.

11. Do you know anything about the Hellenic Metal Scene?

I like the old bands like Vavel, Rust, Northwind, Gladiators and Vice Human. Vice Human is one of the main influences for me when I write Ice War songs.

12. What are your future plans?

I'm always looking for labels to work with as I have many unreleased songs!

Thank you very much for your time & Keep up the good work!
By Steve the Filthy Dog.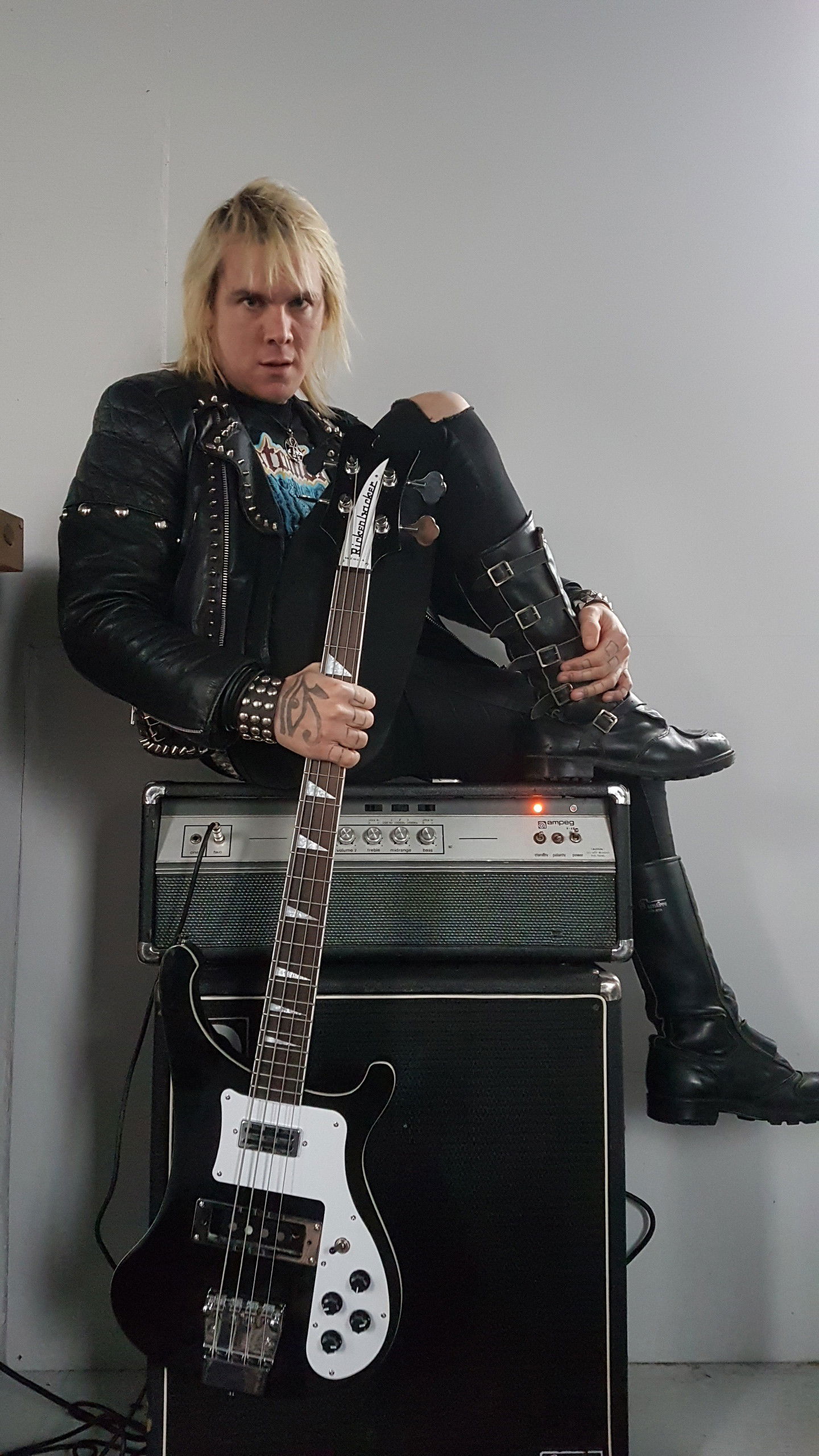 ICE WAR CONTACT:
https://www.facebook.com/icewarmetal