!!!HEAVY METAL FROM BELGIUM!!!
We had a conversation with Joost & David.Enjoy!
Welcome to the FILTHY DOGS OF METAL Webzine.

1. Tell us a few things about HUNTER (Members, Starting Year etc).
Joost : Hunter started in 2017. Joost (guitars), Jeroen (bass) and Dries (drums) have played together since 2000. Joost and David (vocals) were also in Crusader from 2000 to 2004.Thomas (guitars) is the new kid in town.
David: Wait, Dries also played in Crusader 😊
2. In 2019 you have released your album ''Hunter''. What was the feedback from your audience as well as from the press?
Joost : We got a lot of positive reviews. The main point of criticism seems to be that we are not original enough. And then other reviewers love the references we have.Reaction from the audience has been quite good. Every gig we sell several CDs, we got a lot of mail order requests upon release.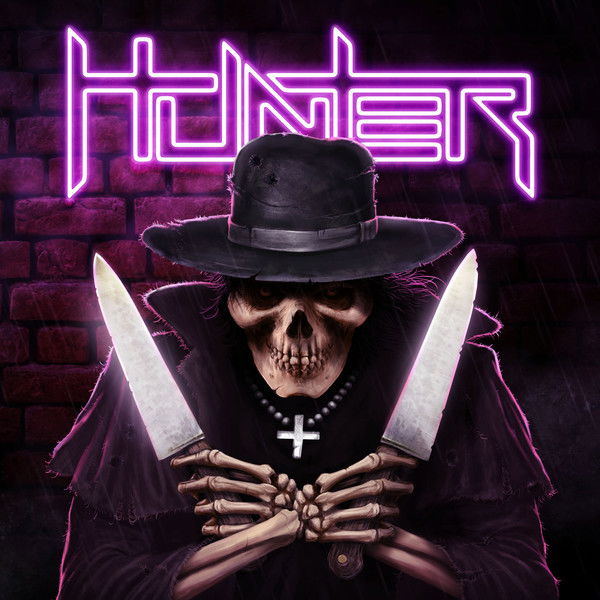 3. Label or DIY and why?
Joost : DIY because we never intended to record an album, we went into the studio thinking we were going to record a demo.But the recordings turned out so well we decided to release it.
4. Do you prefer Vinyl, Tape, CD or Digital Format and why is that?
Joost : Personally I prefer CDs. Vinyl is fragile. Tape is low quality. Digital is... not my generation 😊
David: I can't part with my vinyl. I don't buy it anymore, but I'm buying CDs of things I discover on Spotify and Bandcamp. (I don't always unwrap them...).
5. Your music style is Heavy Metal. Which are your main influences (Favourite Artists / Bands etc.)
Joost : My first inspiration was Iron Maiden. I then got seriously drawn into the US metal scene with bands like Omen or Hexx.Hearing Manilla Road for the first time changed my life. Their golden era of albums is unbeatable.As for guitarists, Dave Murray is the one you can actually hear the most in my own style. Michael Schenker and Jake E Lee were two other major influences.
David: I think we have a lot of different influences and ideas, we work on songs as a band, and there's a lot of different things everyone likes. I think you can hear that on our debut, where Underground doesn't seem to have much to do with The Knight of the Black Rose.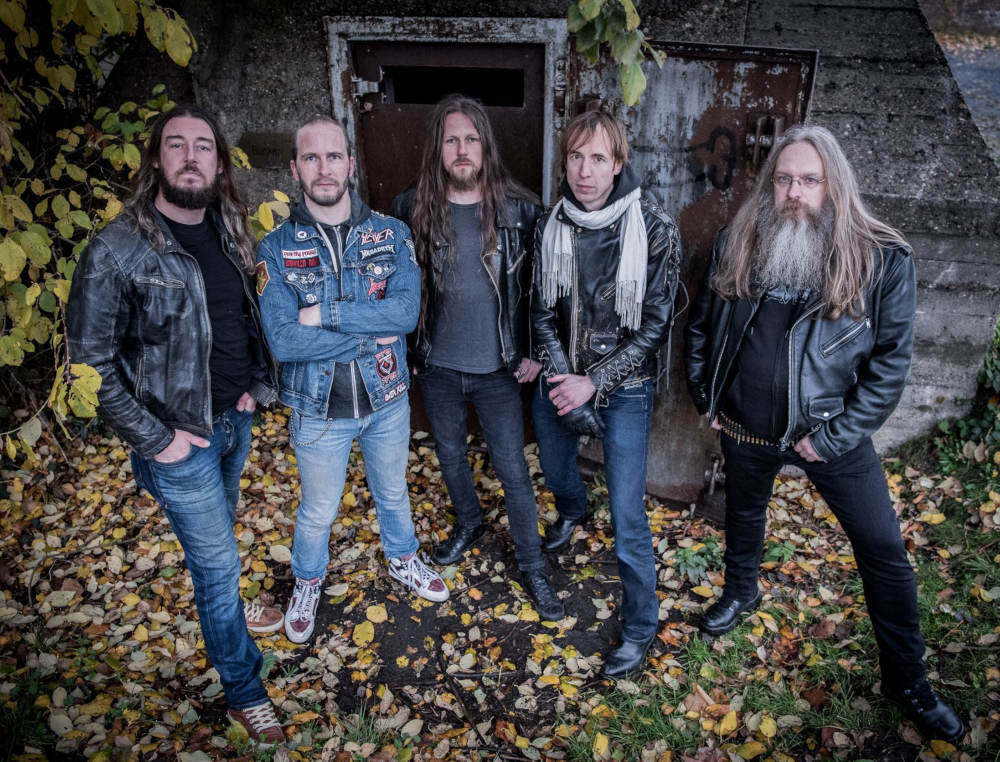 6. Which things, do you think, a Band should sacrifice in order to succeed?Have you ever sacrificed anything in your life for a better future of your Band?
Joost : I don't think we ever had to make real sacrifices for the band, other than paying expenses and spending less time with our families.If you want to make it big, you have to be willing to drop everything. But I'll leave that to the 18 year olds.
David : Depends how you define "succeed". We succeeded in publishing an album and it's being well received internationally. If you really want to make a living from making music, you're going to have to work hard for it, and then it's still as certain as the lottery. One thing I'd not sacrifice was my idea of what good music is. I wouldn't make pop music if it meant a breakthrough.
7. Describe your ideal live show as a performance Band. Have you already experienced that?
Joost : In my ideal live show, I'd have a roadie and guitar tech. So no, haven't lived that, unfortunately.We did however headline local festivals with Monster Joe. That was always a rush and definitely where I want to get with Hunter as well.
David : A good person at the soundboard, cool lighting, people that are enjoying your music. Can be a small bar, can be a festival. The last gig with Crusader, was on a big stage, and I saw people singing along in the front row, and that was the best experience.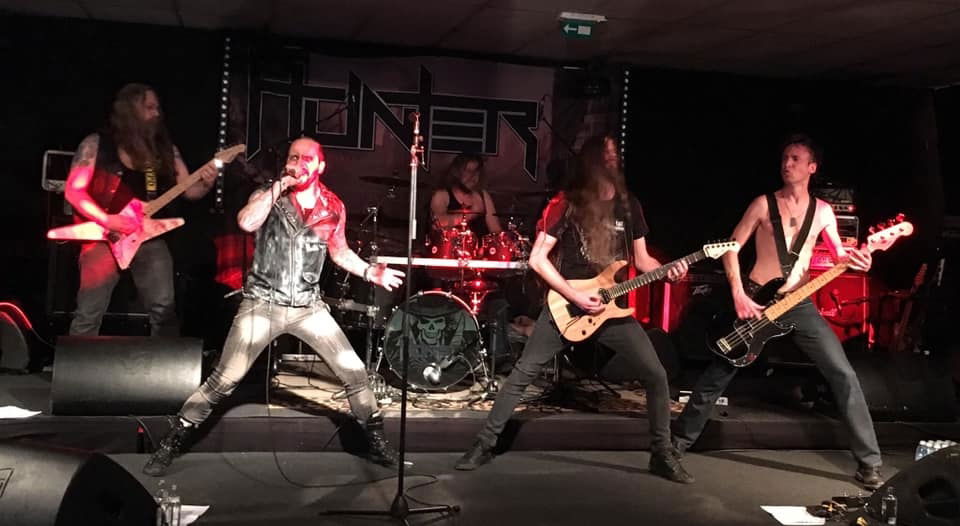 8. Which attributes, do you think, that a new Metal Band should have in order to gain identity and be unique?
Joost : Just do your own thing. Write songs, don't chase after trends and play the music you want to play.
9. Do you believe that Bandcamp and other Digital Platforms help the new Heavy Metal Bands? Which, do you think, is the ideal way for a Band to promote its work?
Joost : Bandcamp definitely gives bands an opportunity to distribute their music. But you have to draw people to your Bandcamp store first.Gigging is still the best way to promote your band I think and I can't wait until we're allowed to do it again.
David : Bandcamp is important but I feel like we don't understand it completely. Or maybe we're not paying attention to it enough.
10. Tell us a few things about the New Underground Metal Scene in Belgium (Bands, Fanzines, Webzines, Metal Clubs etc.)
Joost : There are a lot of bands, some of which are very good. We've got a couple of truly excellent clubs such as Elpee, Hell, the Rocking Bull and several others that offer bands a chance to play. As for fanzines I'm not sure, it looks like that scene has collapsed a bit due to the internet.
David : Seems that there are lots of Facebook groups instead of zines. And Facebook pages like the Belgian Metal Shredder.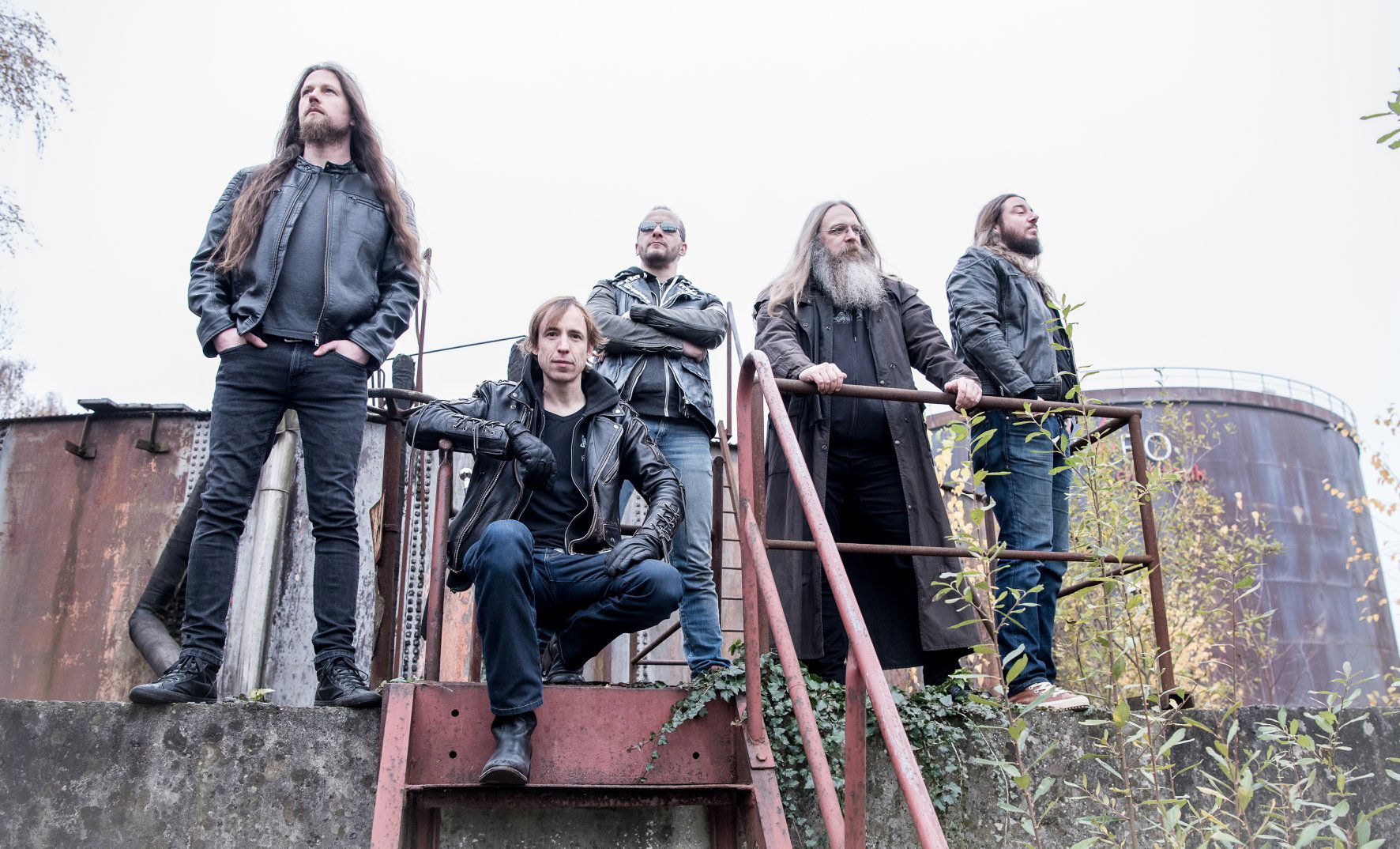 11. Do you know anything about the Hellenic Metal Scene?
Joost : Next to nothing, unfortunately. I do remember being in Greece in the mid 80s. We were in a tiny village where there was only a single shop that was also the baker and the post office. And they had Crimson Glory and Manilla Road albums in the shop window. That was totally awesome!I know there is a huge metal underground in Greece and I can't wait to explore it.
David: I only know Rotting Christ and Necromantia. I still consider ''Thy Mighty Contract'' one of the best metal albums released ever. I'm not even sucking up, I mean it.
12. What are your future plans?
Joost : To write, record and release CD number two. And to promote the hell out of it with live gigs.
13. Thank you very much for your time & Keep up the good work! The closure is yours.
Joost : Heavy Metal is Eternal!
By Steve the Filthy Dog.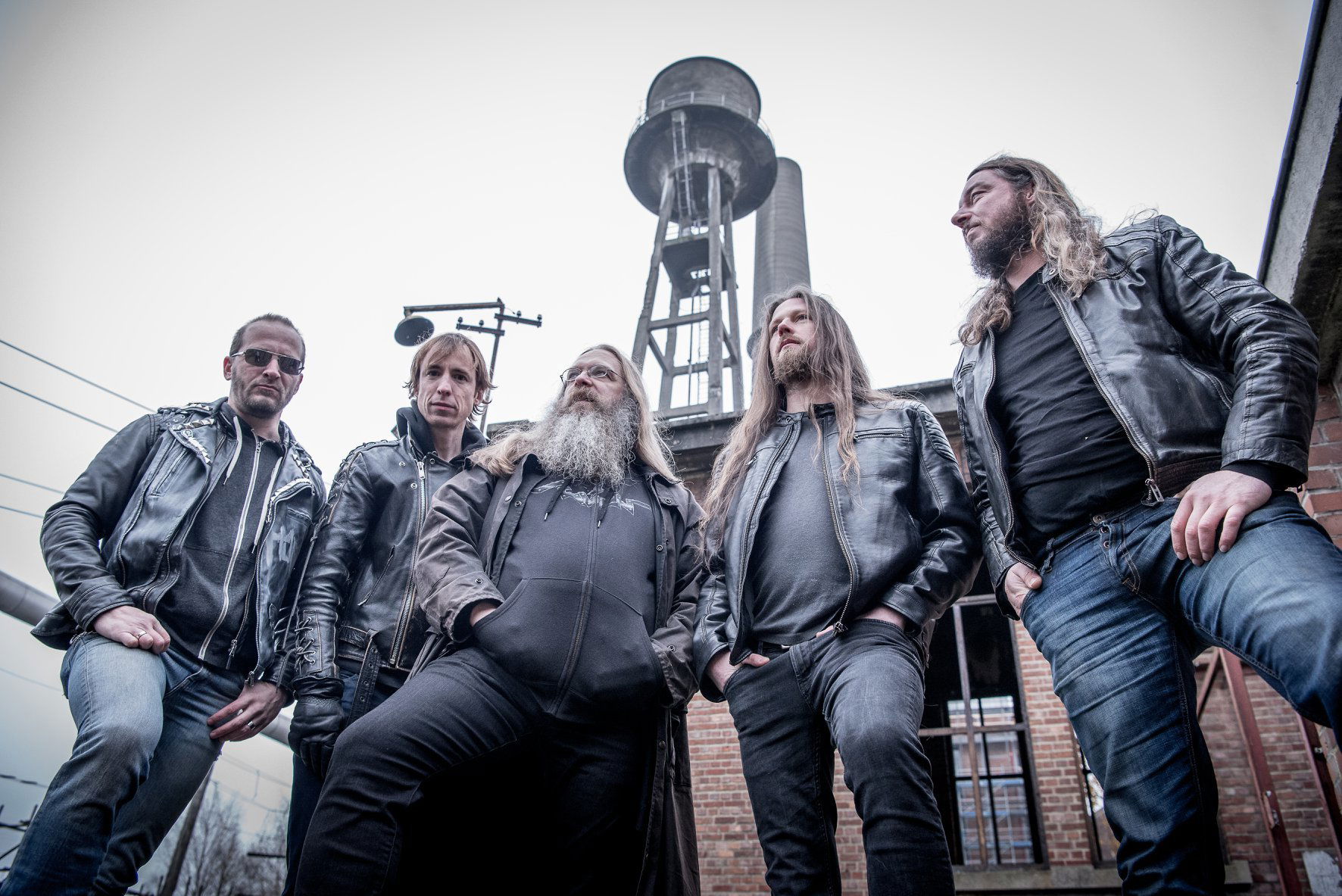 HUNTER CONTACT:
https://huntermetal.bandcamp.com/