We had a conversation with Joe Colman. Enjoy!
Welcome to the FILTHY DOGS OF METAL Webzine.
Tell us a few things about HIGHWAYS (Members, Starting Year etc).
Highways was born out of the pandemic in mid-2020 in Lincoln, Nebraska in the states where I live. My band at home (Cobras) was on a bit of a hiatus since everything was shutting down and we couldn't get together physically, so I was just writing tunes on my own. Eventually I had some songs that weren't really getting off the ground because we still couldn't get together comfortably, and by December of 2020 I decided to experiment with the idea of having other musicians work on these songs. Thanks to the limitless ability to connect instantaneously to everyone around the world, I found Carlos Molina from Chile (and the band Bohle) to record the rhythm guitars and vocals, Oleh Andrievsky from Ukraine for the lead guitar work, Marvin Masok from Nigeria to play bass, and Vinay Ramakrishnan from India to lay down the drums. It came together so well when we did the first track, "Arrow One," that I wanted to do a whole collection of songs with the same line-up and have something really consistent.
You have recently released your album ''Texas is coming for You''. What is the feedback from your audience as well as from the press?
So far the response has been very positive. Anderson from NWOTHM Full Albums was kind enough to put the album up on youtube shortly after its release, and his reach is quite wide for getting into the ears of people that want to hear new heavy metal done with old school sensibilities.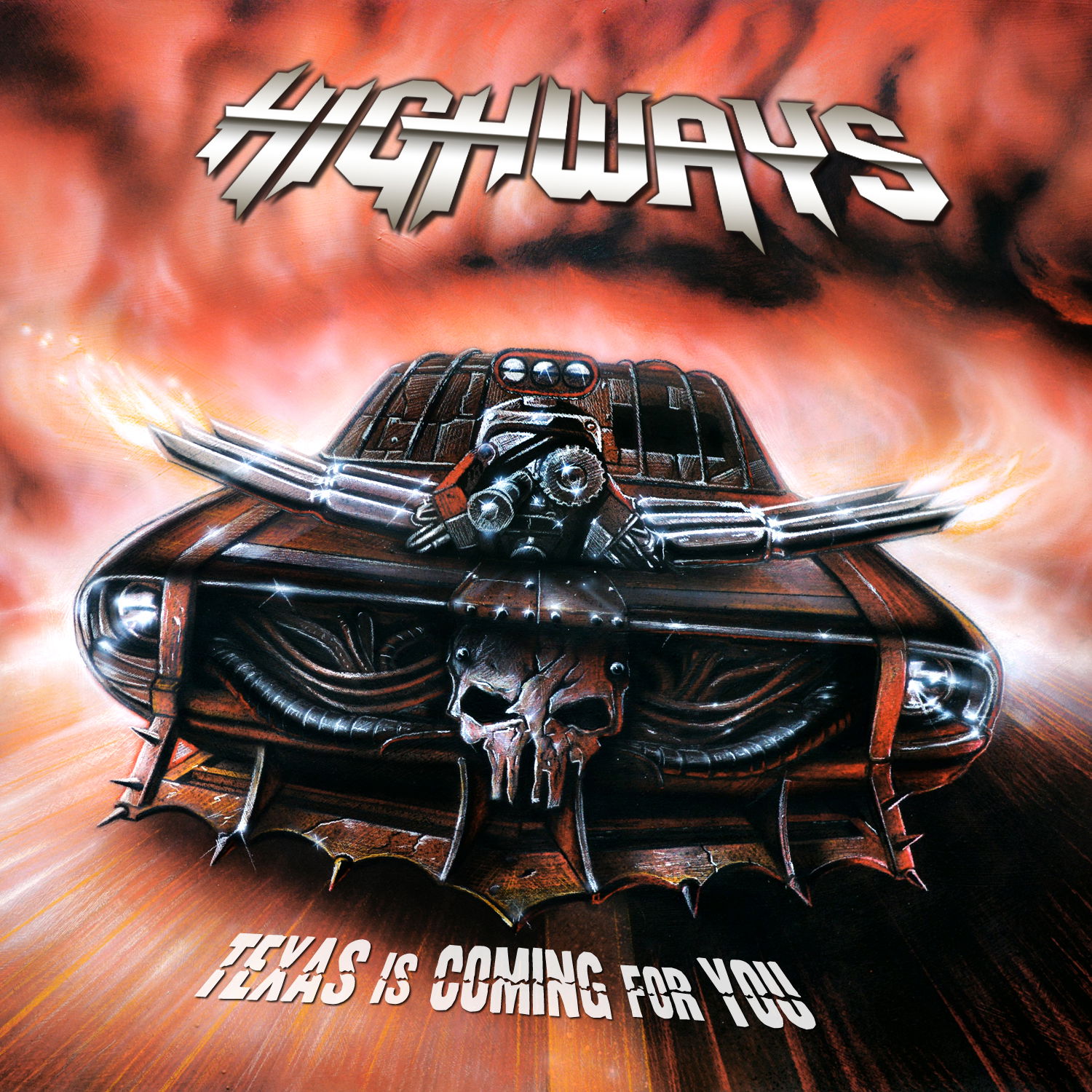 Label or DIY and why?
When I started getting these songs properly recorded and began mixing and having them mastered, I had no real plans of a release, it was just for the love and excitement of doing it. By the time I was nearly finished with what I had, I sent a few tunes to Iordan at Stormspell Records on a whim to see if there would be interest to get it out into the ether, and he came right back and gave me the green light on a release. So to start out for Highways, which came out of nowhere, there will be an initial pressing of the album on CD through Stormspell, as well as selling digital copies myself through Bandcamp.
Do you prefer Vinyl, Tape, CD or Digital Format and why is that?
I know Vinyl is probably the "cool" answer (and Vinyl is quite cool), but for me I still love the CD format best. This makes me the most excited that it's getting a pressing on that physical format so I know it can actually get in the hands of some metalheads all over the world. Digital is fine too of course, and I know that's where millions of people are at nowadays with their priorities because of how easy it is, but I like to know I've got the real source. So for anyone who cares, if you get the album digitally on Bandcamp, I can promise you that you're getting the highest quality source WAV file directly from me, which also translates into any file delineation you choose from there.
Your music style is Heavy Metal. Which are your main influences (Favourite Artists / Bands etc.)
The easy answers are Iron Maiden, Judas Priest, Megadeth, etc. (and they're all very true), but as we all know, there are countless more ingredients that go into the pot before something new comes out. I won't claim that I've replicated the sounds of the following bands by any means, but the likes of Fates Warning, Helstar, Stormwitch and Savatage are just a few more that I felt I would draw from at times, whether intentionally or subconsciously.
Which things, do you think, a Band should sacrifice in order to succeed? Have you ever sacrificed anything in your life for a better future of your Band?
In the case of Highways this is kind of a difficult question to answer since it's not a band in the traditional sense of what we think of as one. Between myself and the four members who have put their sonic stamp on the music, we're from five different continents who have never properly met each other. The easy answer of what I've sacrificed for this project I suppose would be money haha. You don't get strangers, excellent musicians or not, to do the dirty work for nothing. With that said, all four guys on this album were incredible to work through this experimental process with, and were professional and proficient throughout every step and were a joy to work with, making sure everything turned out the best that it possibly could.
Describe your ideal live show as a performance Band. Have you already experienced that?
This isn't something in the cards for Highways at this point given our geographical deficiencies. I dream of someday finding a way to get everyone together and performing for audiences who would want to hear it. Maybe even make a film project out of it. We'll see what happens…
Which attributes, do you think, that a new Heavy Metal Band should have in order to gain identity and be unique?
I wish I had a truly revolutionary answer to this question, but for me it really is just playing the music you want to hear. Of course I had influences as I wrote this like I already mentioned, but at the end of the day I was creating songs that I wanted to hear, as opposed to having very direct things I was trying to replicate. Naturally, there will be some overlap there because I want to hear classic metal too, because that's the origin of why my music exists, there's just no way around that. And while I clearly have some significant bias regarding what I'm about to say, I really do feel that Highways has achieved a unique blend I haven't heard elsewhere. The players on this album are all multi-faceted and have shown their chops in all sorts of genres and are not exclusively from a stable of heavy metalers that I was able to pick and choose from. They each bring very individual flavors to these songs that wouldn't have come out had I tried to do everything myself.
Do you believe that Digital Platforms help the new Heavy Metal Bands? Which, do you think, is the ideal way for a Band to promote its work?
I'd be lying if I said promotion was my area of expertise, but I think a lot of digital platforms are amazing for getting stuff out there. How that translates to monetary success for bands is probably a very different story. I'm certainly not doing this for money, but am just ecstatic that my music is out there and will hopefully be enjoyed by people all over the world.
Tell us a few things about the New Underground Metal Scene in Lincoln, Nebraska, USA (Bands, Fanzines, Webzines, Metal Clubs etc.)
Haha, I'd say the "scene" in Lincoln, Nebraska doesn't really exist. Sorry if I'm throwing anyone under the bus here, that's definitely not my intent (as I'm in a local metal band myself here), but true heavy metal is just not a commodity being sought after by many in the area. There are of course exceptions, and you see who the true fans of the genre are when you play in the bars and clubs around here for the past decade plus like I have. Bands like Ezra, Fascinus Rex and Drug Salad are a few that come to mind who are doing it the right way around here.
Do you know anything about the Hellenic Metal Scene?
I don't want to make myself look too foolish here, and I'll have to concede that my knowledge is very limited. I will give a shout out to the first band that comes to mind with this question, and say that I love The Crucifier (I discovered them as simply Crucifier back in 2006 when the Thrash resurgence was coming of age). Anyone reading this, send a message to Highways and tell me what I need to check out!
What are your future plans?
I had so much fun putting this album together, and the release has been so positive and has gone so well thus far, that I plan on writing more tunes and doing it all over again. Stay tuned for Highways Vol. 2!
Thank you very much for your time & Keep up the good work! The closure is yours.
Thank you Filthy Dogs of Metal for being the first interview Highways has ever done! You rule, and thanks to anyone who read this or has listened to Highways or independent metal from anywhere in the world. Metal has no borders.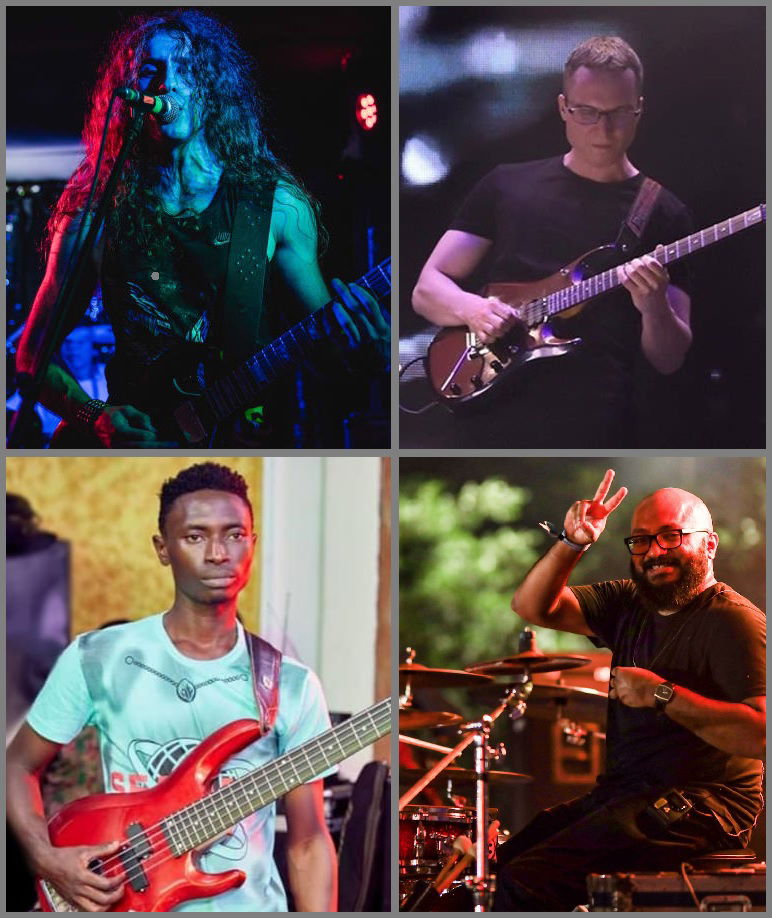 HIGHWAYS CONTACT:
https://www.facebook.com/highwaysmetal
https://highwaysmetal.bandcamp.com/