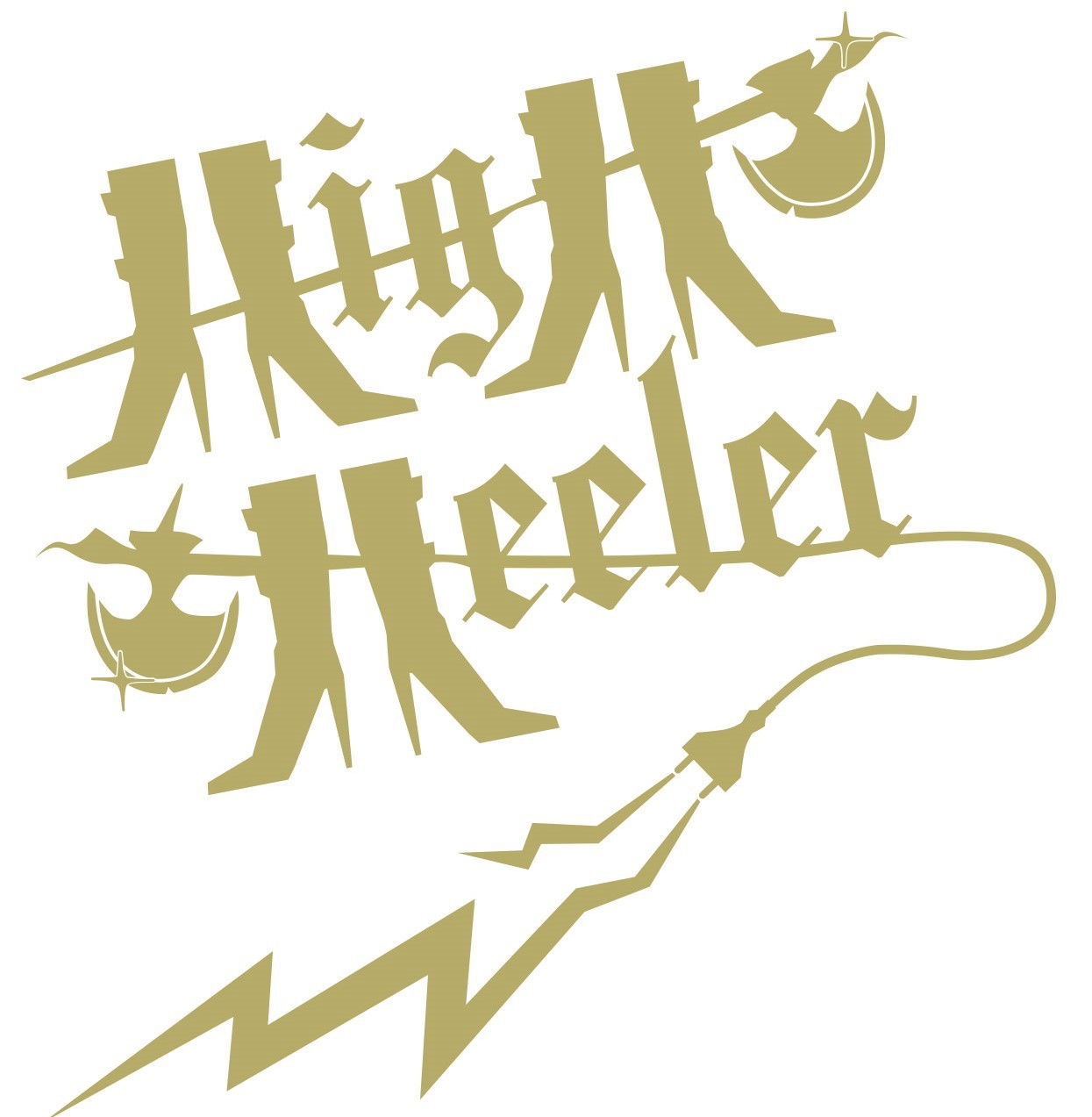 !!!CRAZY METALLERS FROM AUSTRIA!!!
We had a conversation with Andee Overtone (Guitar) and Poison Poser (Bass, Vocals).Enjoy!
Welcome to the FILTHY DOGS OF METAL Webzine.
1. Tell us a few things about HIGH HEELER (Members, Starting Year etc).
Poser: Hello, I'm Poison Poser, singer and bass player of HIGH HEELER. We have two guitarists - stage left is Andee Overtone, stage right is CC Stiletto, he's writing all of our riffs. In the back we have Dynamike on drums, inherent to the signature Heeling Sound. We started in the darkest days of Heavy Metal, the year was 2000 - so we're celebrating our 20th anniversary this year. Hooray!
Andee: Hi! Yes, we started off in dark times, but the flame is still burning! We're currently working on new songs after a forced break due to the COVID-crisis, so fasten your seatbelts!
2. In 2019 you have released the split album ''Powersword''. What was the feedback from your audience as well as from the press?
Poser: Yeah, the record is a collaboration of Austrian Heavy Metal Bands and it turned out great. It's limited to 200 copies on vinyl and also available as a free download on Bandcamp. People seem to like it, at the moment we're shipping some copies to Japan. What do you think about it?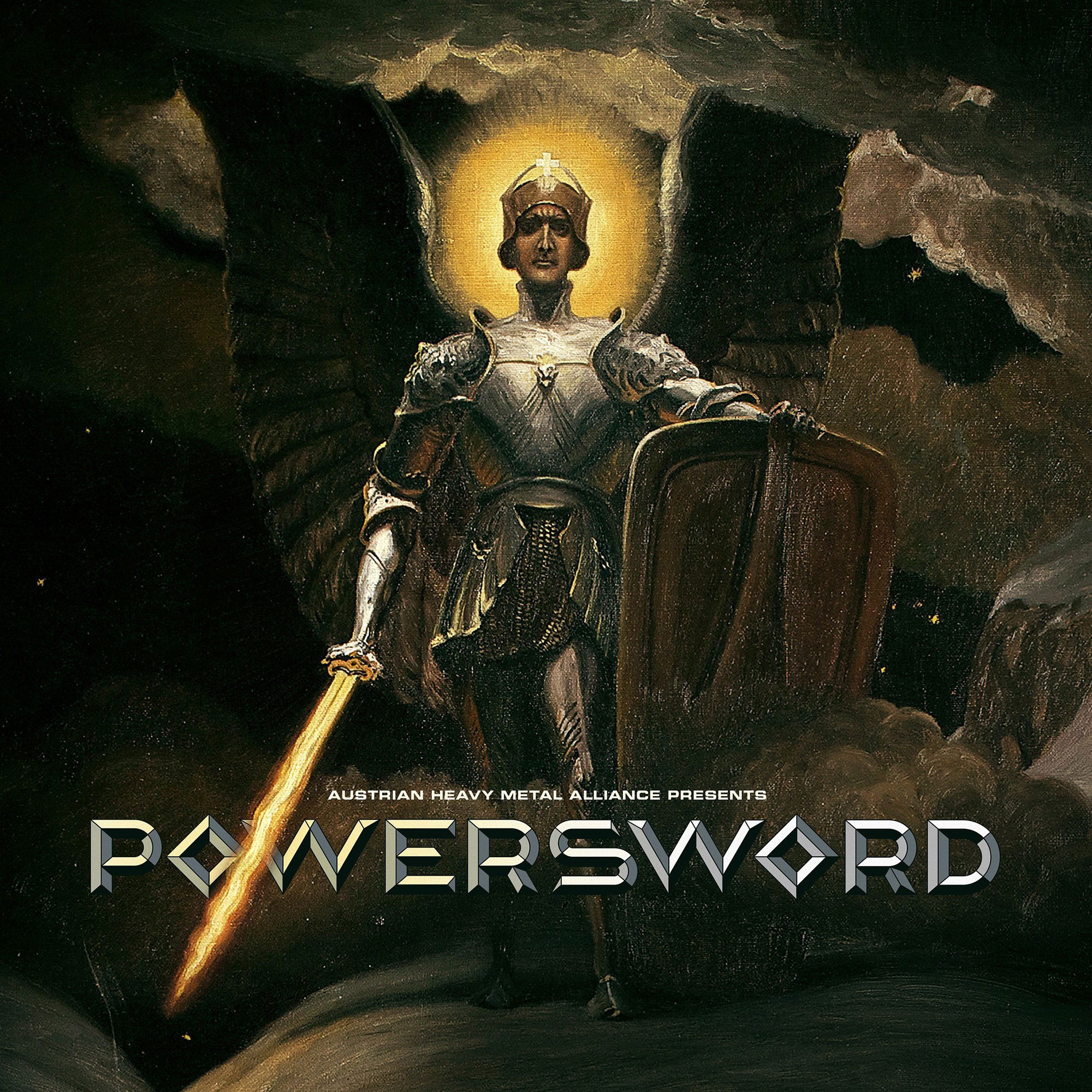 3. Label or DIY and why?
Poser: Our debut album "Force and Finesse" has been released on CD via Swords & Chains Records, which was cool - while we put out all other releases by ourselves. As we're capable of handling all production-steps of a record on our own, there's basically no need for a label to get things out. Still I'd prefer having label-support in doing proper promotion and distribution.

Andee: Well, which band has got full label support these days? I think it's a half-half job for most of the underground warriors, since nowadays a label would expect a recording which is ready for release. We've never experienced a guided and paid recording session, a label would only promote and distribute. On one hand it would be interesting to have a real producer, a kind of external entity who could influence the sound, maybe even the songs. On the other hand, we enjoy shaping our own sound. Maybe as a band you would need some experience to handle the interception of a real producer, so things won't go in unintended directions. In the end, I guess we prefer DIY.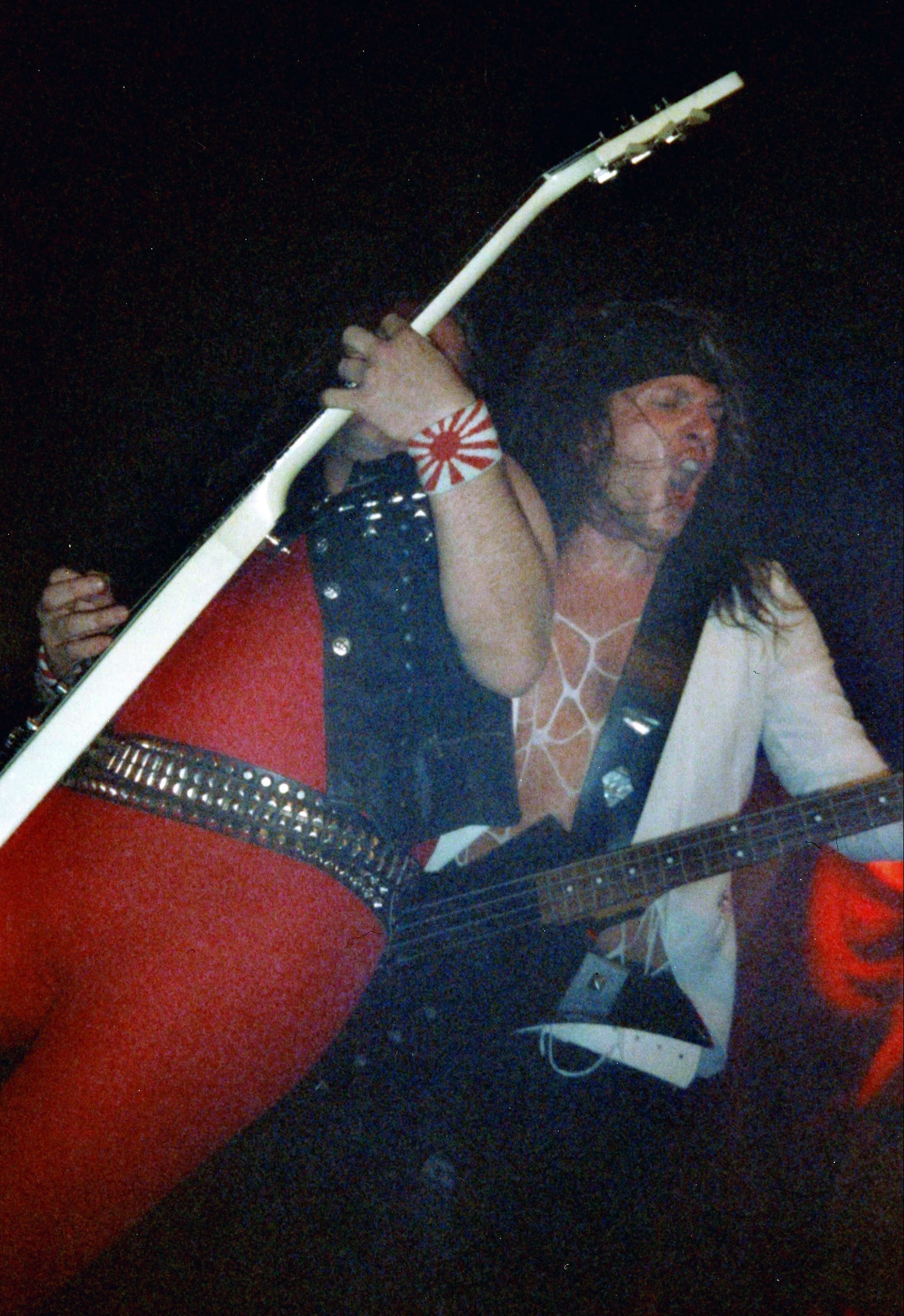 4. Do you prefer Vinyl, Tape, CD or Digital Format and why is that?
Andee: Vinyl. When we released our EP in 2011, it was vinyl-only. Everybody told us that we're crazy, vinyl would be dead, I think time has proven that we were right about it!
Poser: Vinyl of course. The digital stuff is handy on various occasions, but definitely not worth collecting. It comes and goes, the vinyl lasts.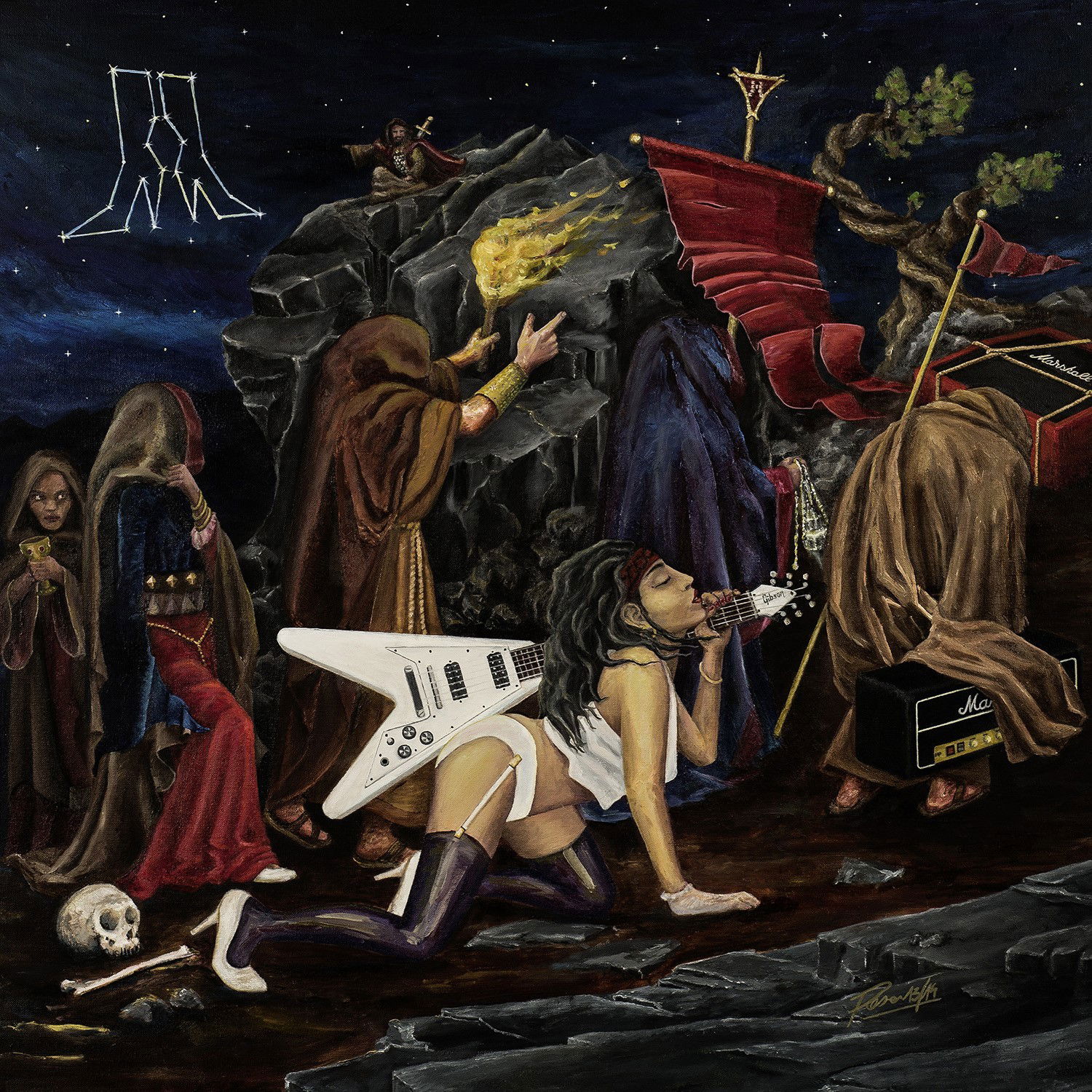 5. Your music style is Heavy Metal. Which are your main influences (Favourite Artists / Bands etc.)
Andee: We're all fanatical collectors, so for my part as a guitar player, I always loved the "not-only guitar heroes" like Randy Rhoads, Jake E. Lee, George Lynch, Ken Erb or Mark McGee, who also delivered neck breaking riffs! For the sound it would be the sometimes crystal-clear produced US Power like Hittman or Obsession, but also the in-between bands of the mid to late 80ies like Shok Paris and Vicious Rumors. Too Metal for the posers, too melodic for the thrashers!
Poser: As I'm a visual kind of guy: Attentat Rock, Odin, 2-Timer, Barnabas, Ghandi and Manowar.
6. Which things, do you think, a Band should sacrifice in order to succeed? Have you ever sacrificed anything in your life for a better future of your Band?
Poser: We're constantly resisting success and usually rather sacrifice the prosper future of the band for a more relaxed personal life. We never aimed for "making it", otherwise we'd have broken up years ago. Still we sacrifice a lot of time and energy to the cause.
Andee: Haha, resisting success! Given that the meaning of success has kind of changed, what would it be these days? Touring your ass off and living on the merch sales? We all sacrificed a lot of time, however I wouldn't call it a sacrifice, it's still great fun to rehearse and work on new songs, to play a gig now and then. Thinking that one could earn a living from the music, especially the kind of music we're loving, would be a delusion of grandeur!

7. Describe your ideal live show as a performance Band. Have you already experienced that?
Poser: No, we definitely didn't experience that yet, and possibly we never will. I'd have the mountain from our Force and Finesse cover built as a real stage, with stairs for us to go up and down. Fog creeping out of the caves, fireworks in the sky, monks and maidens walking up the hill, servants passing us occasional drinks. Also we'd have roadies setting everything up and doing soundcheck, the stage-sound would be brilliant and the light-show perfectly choreographed. None of this ever happened. Usually my biggest concern during a gig is to not tear out one of CCs eyes with the headstock of my bass, as the stages are so tiny.Still we played some nice and funny gigs. I loved to play Budapest with Hungarian heroes Stress and our friends Wildhunt. We had a burning hot show with Jag Panzer last summer at the Arena Vienna, one of my favourite locations. Also it's great to team up with all the great new global metal warriors out there and have some drinks. Hello to Cauldron, Visigoth, Toxic Holocaust, Mega Colossus, Sin Starlett, ... cheers!
Andee: I was amused, when I read an interview with Heavy Load and learned, that they didn't play much gigs back in the 80ies, because the stages where to small. They had worked out a real show obviously and if the circumstances didn't meet their needs, they just canceled the gig, haha! Yeah, it would be nice to have a proper light show, pyros, and even some scenery on stage, however since it's mostly a question of money, which we don't have, we would rather try to deliver a raw performance, just the outfits and full power! I guess it's fine for me this way.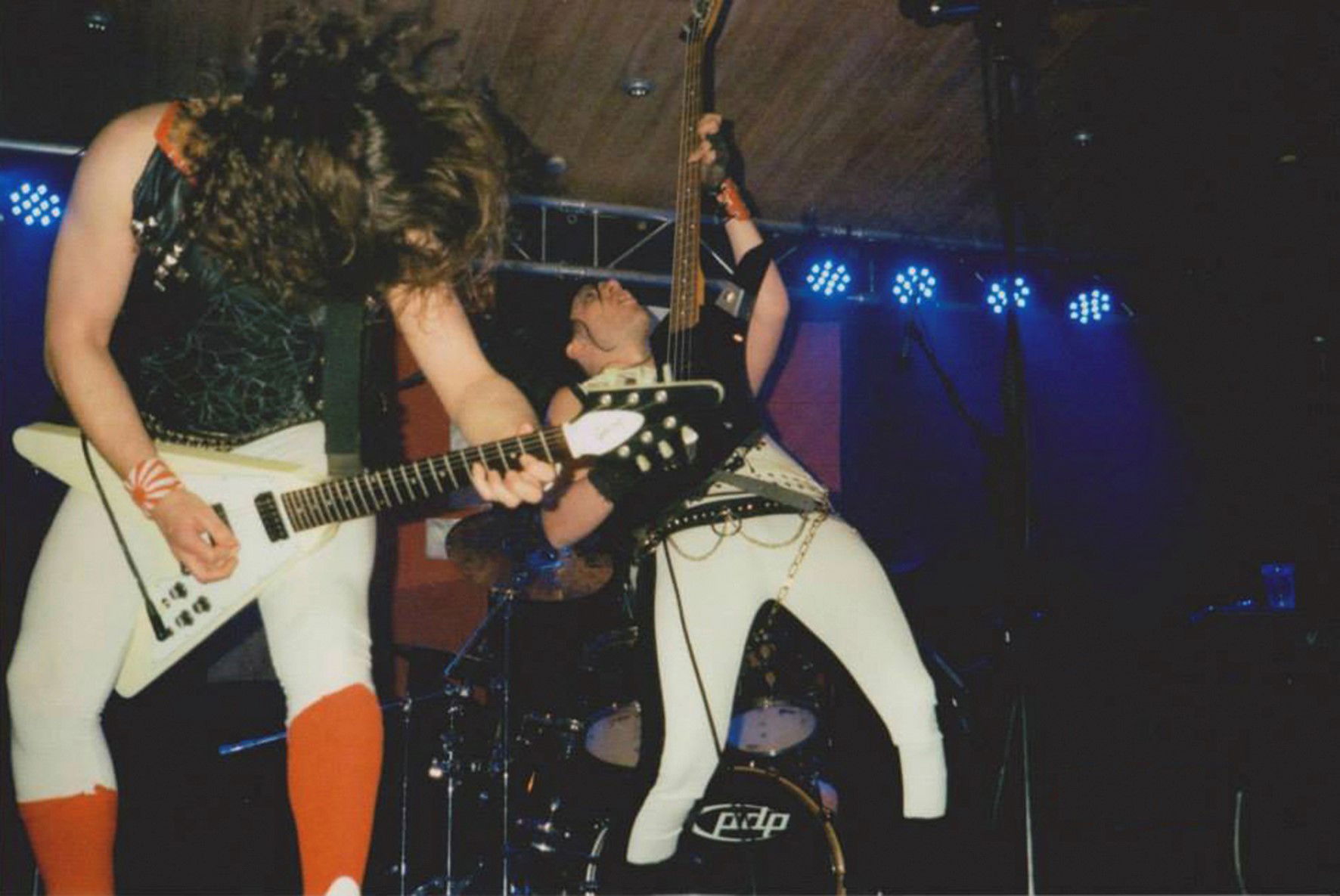 8. Which attributes, do you think, that a new Heavy Metal Band should have in order to gain identity and be unique?
Poser: It seems like a lot of bands don't wanna be unique but rather rip off Iron Maiden or Mercyful Fate, it's really annoying, please stop it. I can only speak for myself: If a band doesn't deliver the full package, I don't buy their records. Music, lyrics, looks, record covers - everything has to fit together.
Andee: The copycats should go to hell! Sure, there are pretty tight confinements inside the Heavy Metal genre. It depends on how you deal with the influences, either you copy various elements and mix them together, or you try to inhale the spirit and form your own vision. The passion and the spirit grant exclusivity!
9. Do you believe that Bandcamp and other Digital Platforms help the new Metal Bands? Which, do you think, is the ideal way for a Band to promote its work?
Poser: Yeah, it "helps". It also helps to give some cent to the homeless. Still they'll stay homeless. The ideal way? Have a potent manager who takes care of everything, and gets you a major-deal. That won't happen, so all this digital hustle is better than nothing.
Andee: The only real thing is a piece of vinyl in your hands and the best way for promotion is still the old way! Record an album - preferably on vinyl, perform on stage - everything else is just vanity!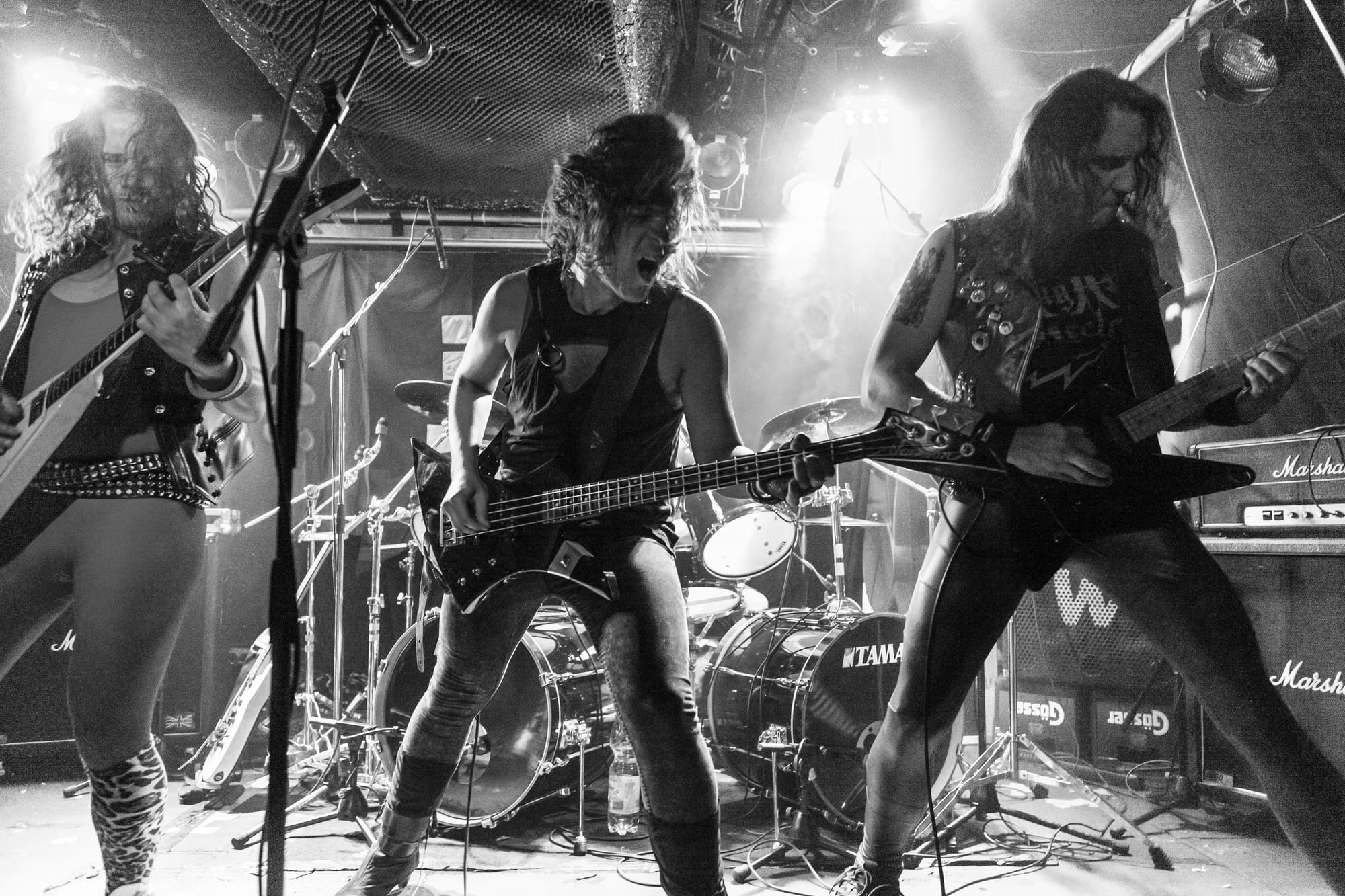 10. Tell us a few things about the New Underground Metal Scene in Austria (Bands, Fanzines, Webzines, Metal Clubs etc.)
Andee: Throughout the nineties and the new millennium Austria was quite a wasteland for classic Heavy Metal, though the last decade was quite nice here in Vienna, a handful of new bands arose. At the moment things have moved over to Linz as it seems. Some nice new bands over there! So, let's see what the future brings. If you're interested, check out the Austrian Heavy Metal Alliance and Steel Sorcery.
Poser: Yes, compared to some years ago, the traditional Metal is quite healthy in Austria. There are some fine new bands and lots of gigs. That's the reason why we co-founded the Austrian Heavy Metal Alliance back in 2015, being High Heeler, Wildhunt, Roadwolf, Diamond Falcon, Liquid Steel, Küenring and Grim Justice at the moment. The idea was to unite forces and get more attention this way, exchange gigs etc. This cooperation resulted in a vinyl compilation released in 2015, and also the new "Powersword" record that just came out. Also Venator from Linz released a killer EP this year, check them out.
11. Do you know anything about the Hellenic Metal Scene?
Andee: Hail to Hellas! In the ancient world, Greece was a land of myths, nowadays it's one of the last mythical places, where Heavy Metal is still praised and worshipped. How did all the rare records from Discogs get there, haha?
Poser: To me, Greece always seemed to be the epicentre of true Metal in Europe. All those zines and bootleg-releases from the early 00s, digging out the most awesome gems of deepest 80s underground. Also the great No Remorse records label/store and Up the Hammers Festival. We never played in Greece, but back in 1999 I bought Nitro's O.F.R. at a record-store in Heraklion. Outfuckinrageous!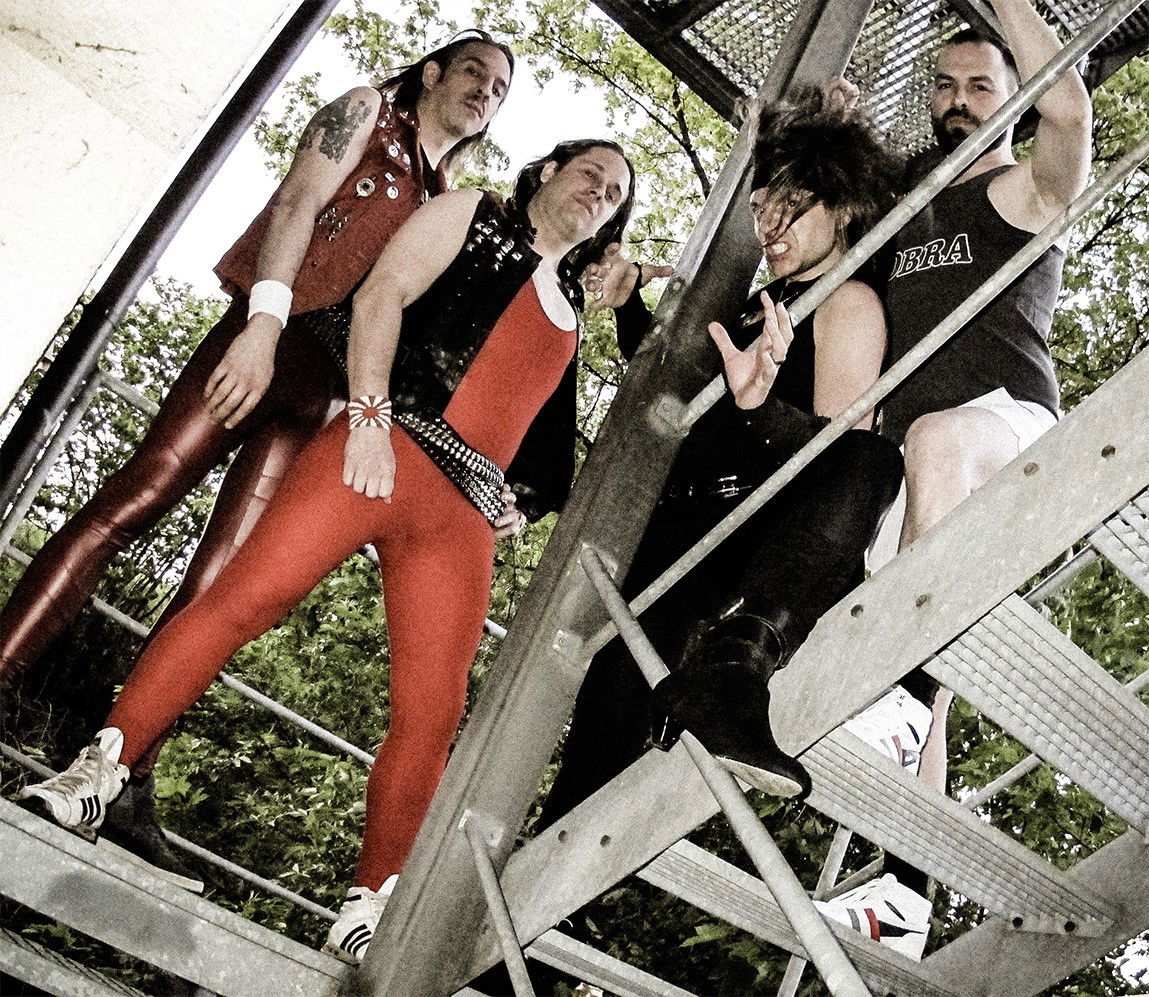 12. What are your future plans?
Poser: We'll put out a 7" single, something still missing in our discography. Tracks will be "Ophelia" and "Stormwaves". Currently CC is painting the cover and as soon as he's finished, it will be sent to the pressing plant. Also we'll continue recording our material, possibly starting with some drums in the near future.
13. Thank you very much for your time & keep up the good work! The closure is yours.
Andee: Keep the spirit alive! I enjoyed reading through the interviews on your site, it seems as if the Metal Underground is still strong all over the world!
Poser: Thanks for your interest in HIGH HEELER. Everyone: Check out our new track "Burn Out" on the POWERSWORD compilation, and tell us what you think. Also consider buying some thrilling new records rather that paying 100$ for that rare Celtic Frost shirt on Ebay. And buy the new Shok Paris Album! Heel 'em high.
By Steve the Filthy Dog.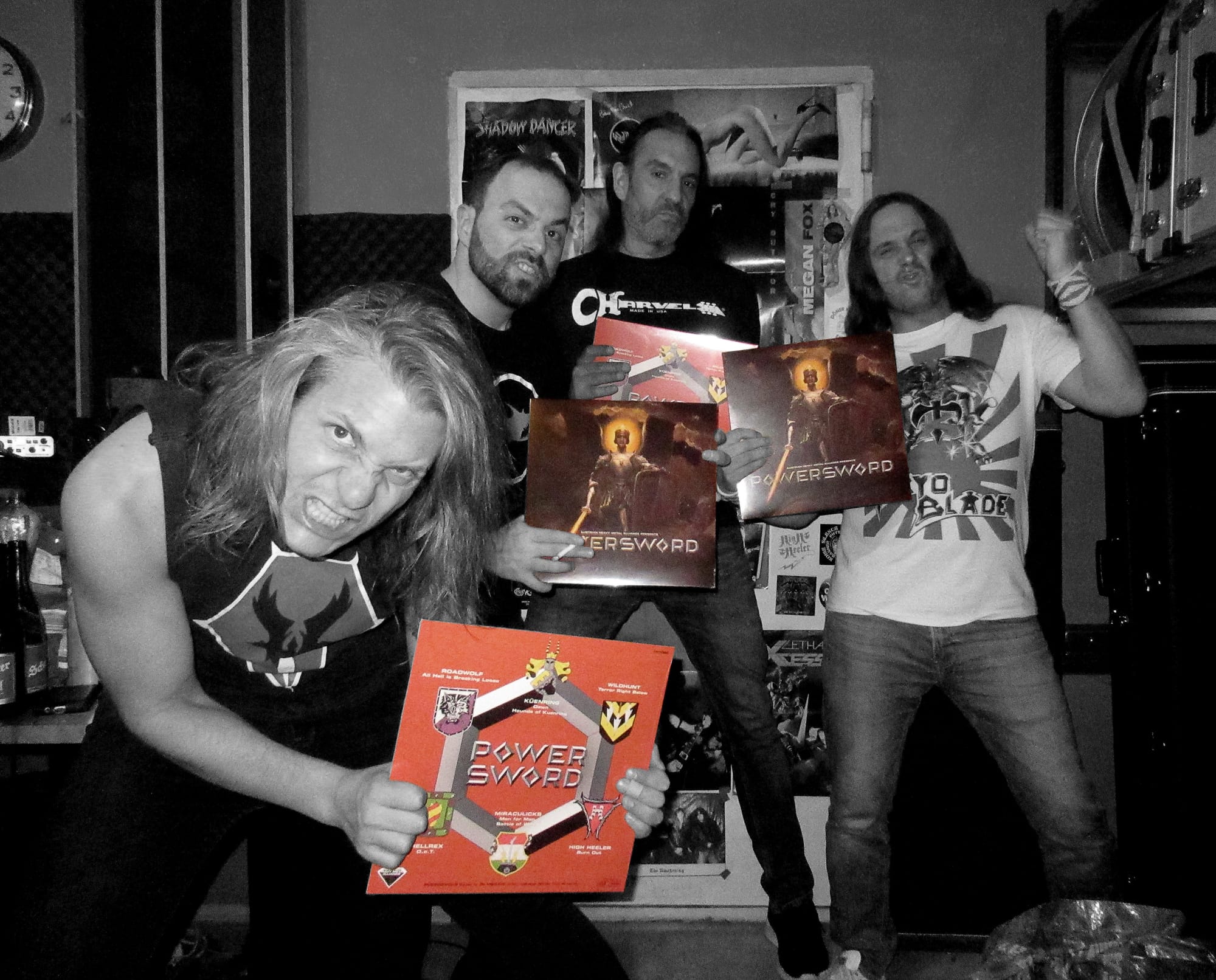 HIGH HEELER CONTACT:
http://www.highheeler.com/
https://www.facebook.com/HighHeeler/
https://www.instagram.com/highheeler/
highheele@gmx.net