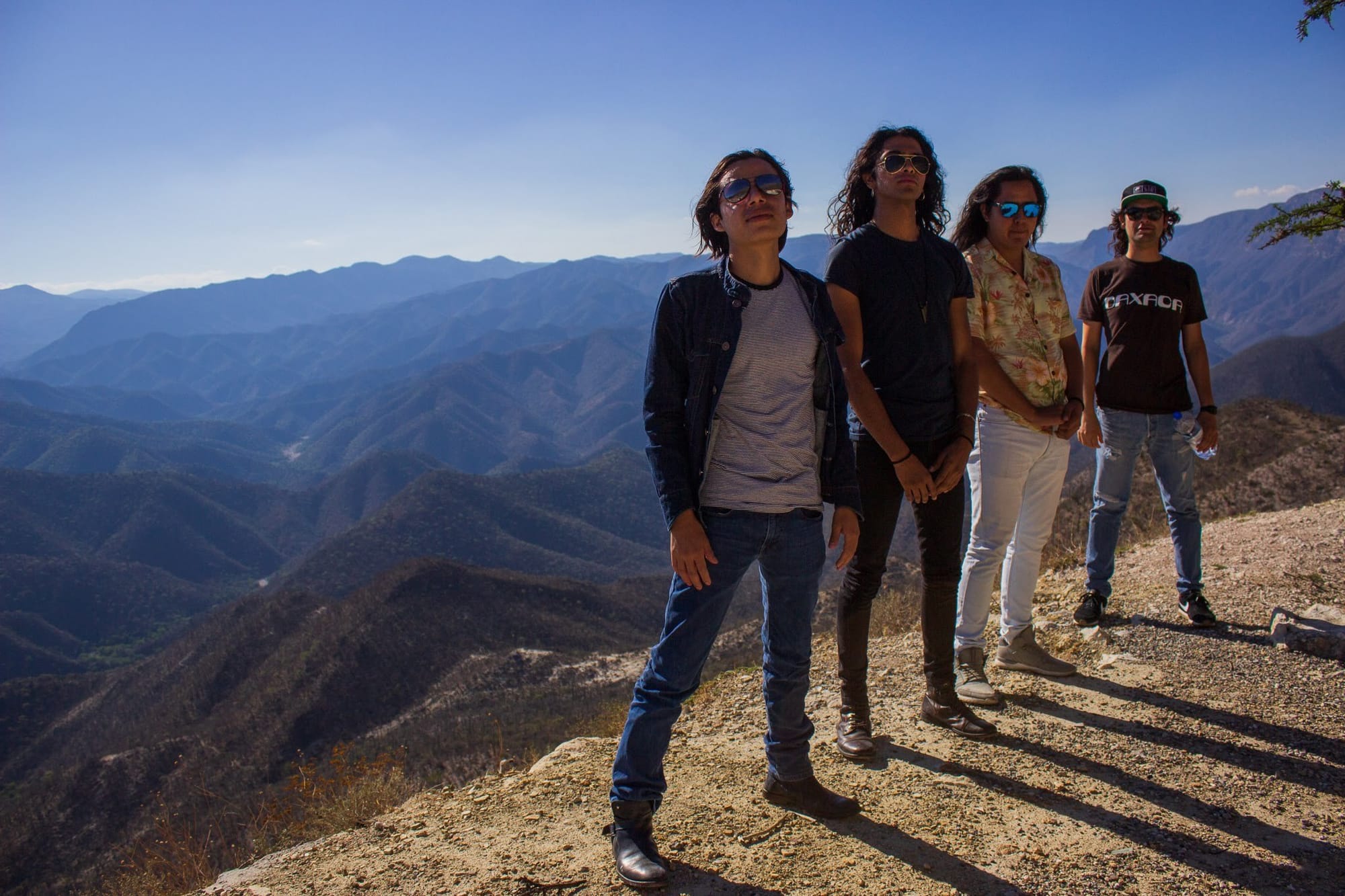 !!!MEXICAN HEAVY METAL!!!
We had a conversation with Pedro Navajas (Guitar) .Enjoy!
Welcome to the FILTHY DOGS OF METAL Webzine.
1. Tell us a few things about HEXENBIEST (Members, Starting Year etc).
Thank you very much for your interest in Hexenbiest. We are very grateful.Well, Hexenbiest was born in 2014, I started making songs in my room with my guitar and a small pedalboard, after a few weeks I contacted Cynthia Vαsquez (ex-drummer) and we started to assemble the first songs of Hexenbiest.Weeks later we invited Max Mendoza (ex-vocalist) and Eduardo Venegas (Bassist) to the band. The last to join was Krishna Echeverrνa (vocalist / guitarist).With that lineup a demo was recorded, for a year we were stable until the departure of Cynthia and Max.We were inactive for almost 2 years, until the beginning of 2018, Francisco Dαvila (drummer) enters the band and Krishna begins to sing.We had presentations throughout our state Oaxaca (Mexico), in the middle of this year we released a couple of singles "we burn in heaven" and "Hexenbiest".At the end of the year we recorded other songs from Under the Moonlight EP.Since then we have been performing in Oaxaca and some other cities. Now because of the pandemic (fuck covid) we are working from home on new songs and planning the future.
2. In 2019 you have released your EP ''Under The Moonlight''. What was the Feedback from your audience as well as from the Press?
''Under the Moonlight'' EP put us in the minds of people who didn't know us. When we presented the EP we performed a memorable concert.I think it has been my favorite, many people and a crazy party. We had interviews in different media (magazines, radio, internet).
3. Label or DIY and why?
Our EP is totally independent. I think if you want to have full control over your production do it yourself.However, there are occasions when the help of an expert is necessary, it depends on you and what you are looking for.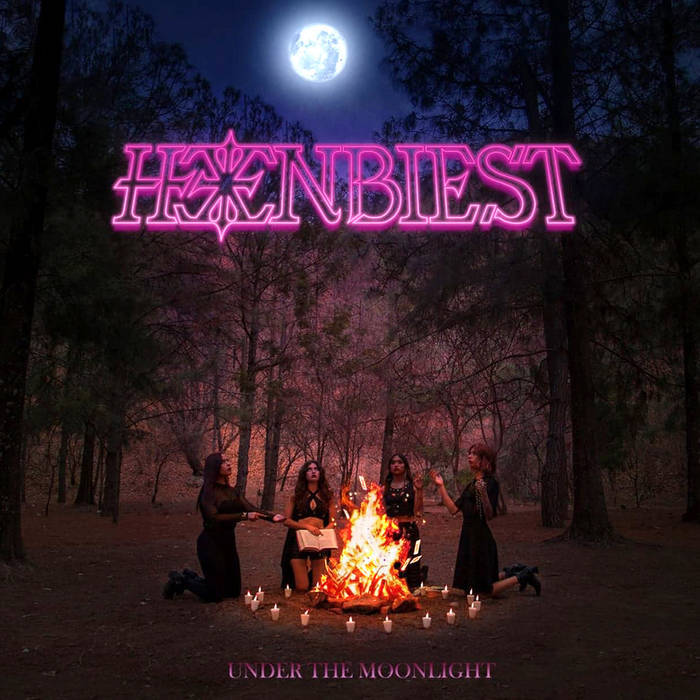 4. Do you prefer Vinyl, Tape, CD or Digital Format and why is that?
I would like to see our music in all possible formats. Because a physical piece is invaluable. Digital platforms also help your music reach the entire planet.
5. Your music style is Heavy Metal. Which are your main influences (Favourite Artists / Bands etc.)
Heavy metal is a fundamental pillar in the band. But there are influences from all genres, from pop to electronic music, synth/cold wave,I personally like heavy metal like Cauldron, Enforcer, Kill Cheerleader, Skull Fist, Voltax and many other bands.Hexenbiest lyrics on the other hand are influenced by themes such as witches, witchcraft, girls, love (much love), freedom, life ...
6. Which things, do you think, a Band should sacrifice in order to succeed? Have you ever sacrificed anything in your life for a better future of your Band?
Good question, I think there is no sacrifice, this is our way.
7. Describe your ideal live show as a performance Band. Have you already experienced that?
A show with good audio, good spot, good beer, good bands, good prices. With those 5 ingredients you will have an unforgettable party.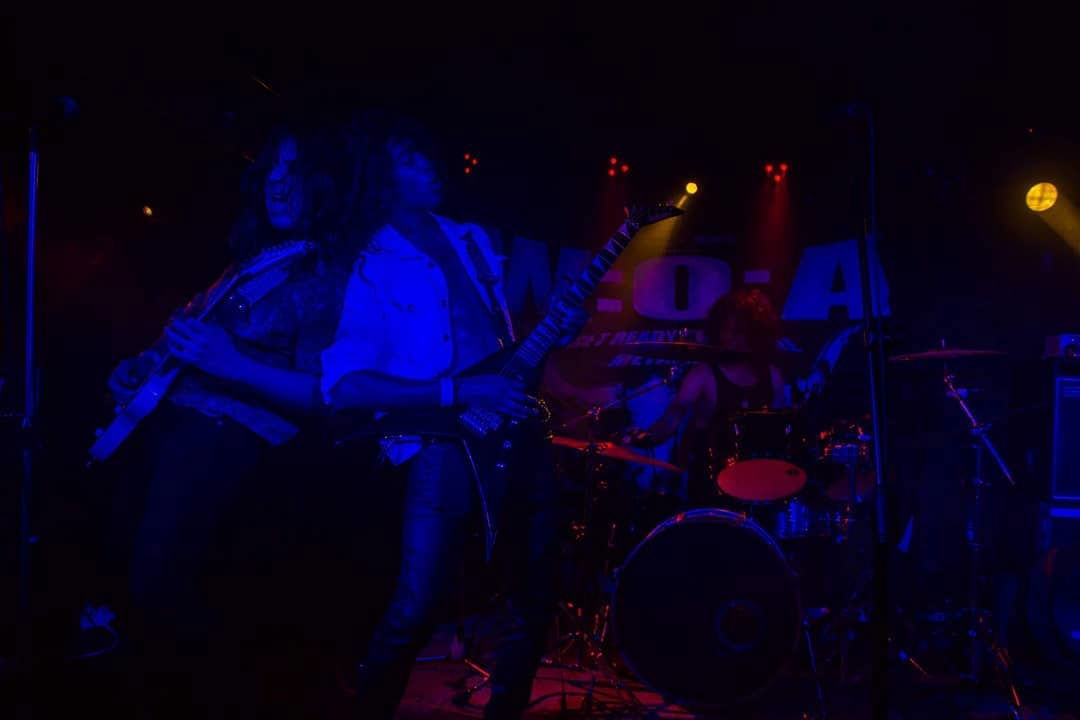 8. Which attributes, do you think, that a new Heavy Metal Band should have in order to gain identity and be unique?
All it takes is being yourself. Listen to a lot of good music. the rest builds itself.
9. Do you believe that Bandcamp and other Digital Platforms help the new Heavy Metal Bands? Which, do you think, is the ideal way for a Band to promote its work?
Somehow it helps us. the different platforms help us get to many places. And they give us some money. We have received emails from Europe saying that we were met by Bandcamp. I think Bandcamp helps us a lot as independent artists, maybe it is not the ideal form but it is close.
10. Tell us a few things about the New Underground Metal Scene in Mexico (Bands, Fanzines, Webzines, Metal Clubs etc.)
Mexico is a huge country, there are many bands in many cities, so I will just talk about my city Oaxaca de Juαrez.There are many good bands here like Survival, Hellmidian, Cuero y Metal, The Dark Beyond, Demential and others.Media there are few, maybe a couple of radio shows (exclusive to Metal.). The last years a lot of events, but slowly disappear. A large percentage are band events. In this year 2020 there were a couple of events when we went into quarantine.I hope to return to normal soon and get back on our way.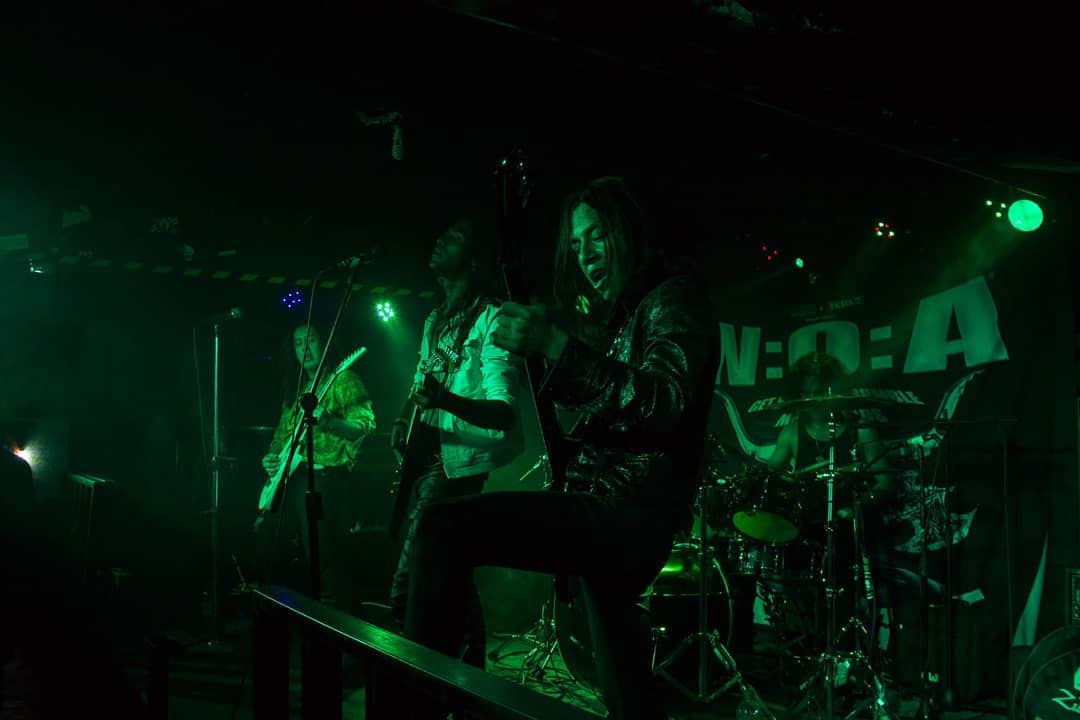 11. Do you know anything about the Hellenic Metal Scene?
Sorry but I only know Spitfire and Rotting Christ. I hope to find more bands on your website.
12. What are your future plans?
We were about to enter the studio to record the new single when the coronavirus struck. A long-playing album is also in the mid-term plans.And many presentations throughout our country.
13. Thank you very much for your time & Keep up the good work! The closure is yours
Thank you very much to the FILTHY DOGS OF METAL team for your interest in our work, hopefully it will be the first of many more interviews, greetings from Oaxaca, Mexico.
By Steve the Filthy Dog.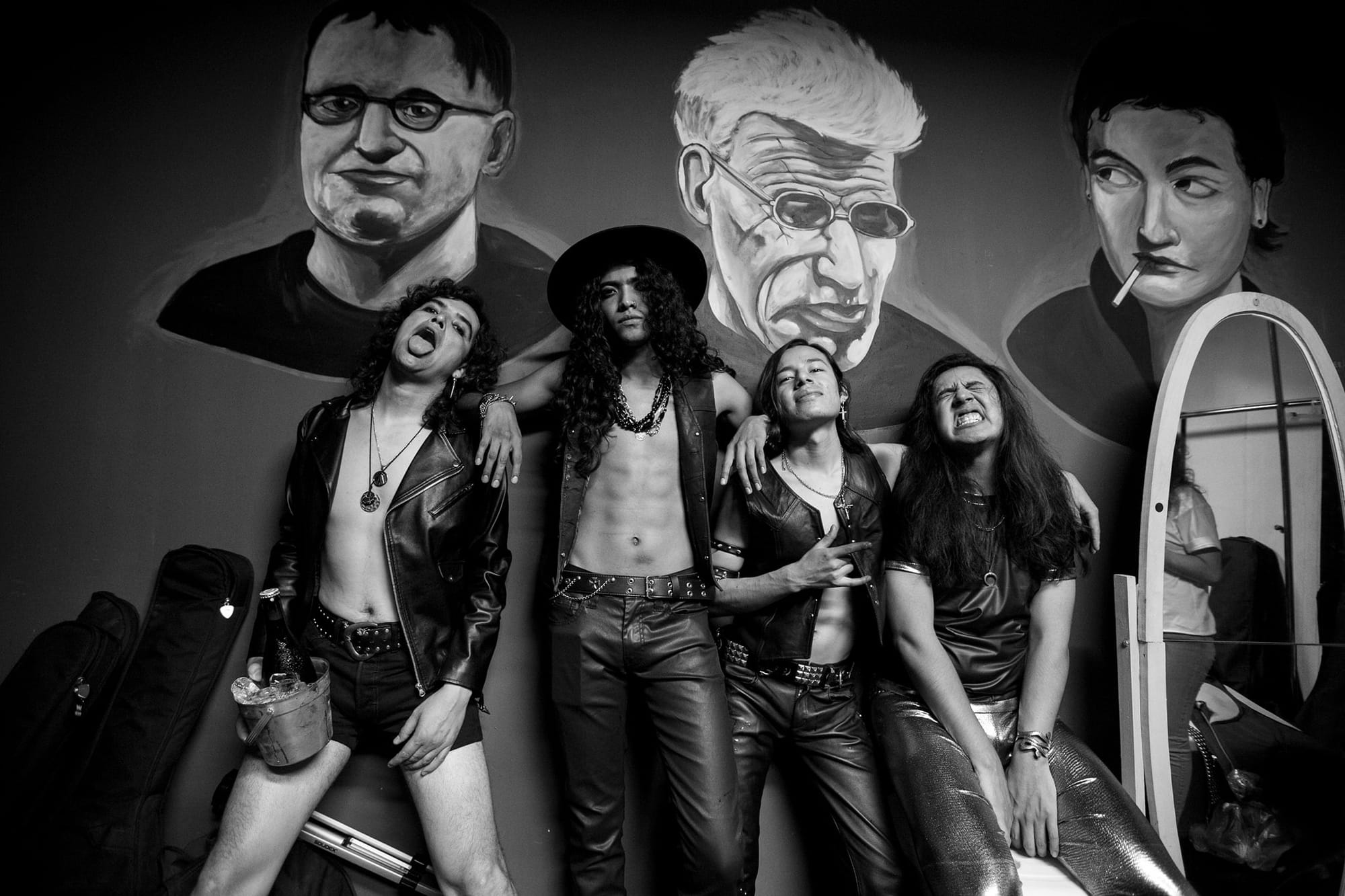 HEXENBIEST CONTACT:
https://hexenbiest.bandcamp.com/
https://www.facebook.com/Hexenbiestmetal