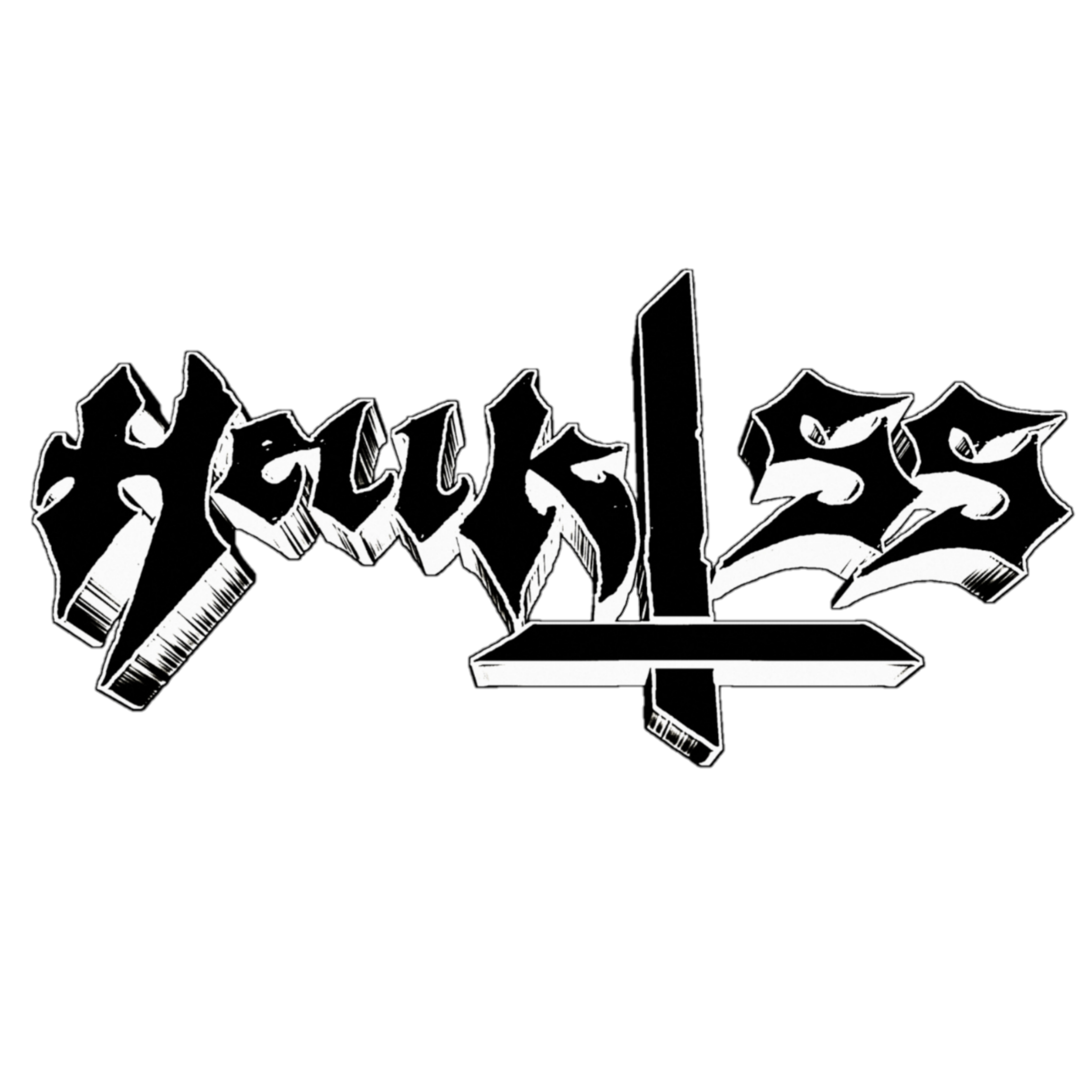 !!!OBSCURE HEAVY METAL FROM MEXICO!!!
Welcome to the FILTHY DOGS OF METAL Webzine.
Tell us a few things about HELLK'T SS (Members, Starting Year etc).
Hellk't SS is a obscure heavy metal band, formed by Diego Mur (guitar), Tony PS (Drum) and G.E Witchfynder (vocals/bass). Our first rehearsal was on November 1st, before the "Día de Muertos" party here in Mexico. Wrapped in that obscure environment we decided to do this kind of heavy metal.
You have recently released your demo ''Obscuro Heavy Metal''. What is the feedback from your audience as well as from the press?
"The night of the goat" a song included in the full demo was released on Friday May 13, which had an excellent acceptance, so that on July 3 of this same year the Obscure Heavy Metal full demo was released. features "The Oath", Violet Flames, "The Night of the Goat" and "Hellk't ss" had even more impact receiving good reviews from metalheads around the world. That made us feel a huge satisfaction and desire to do more heavy metal.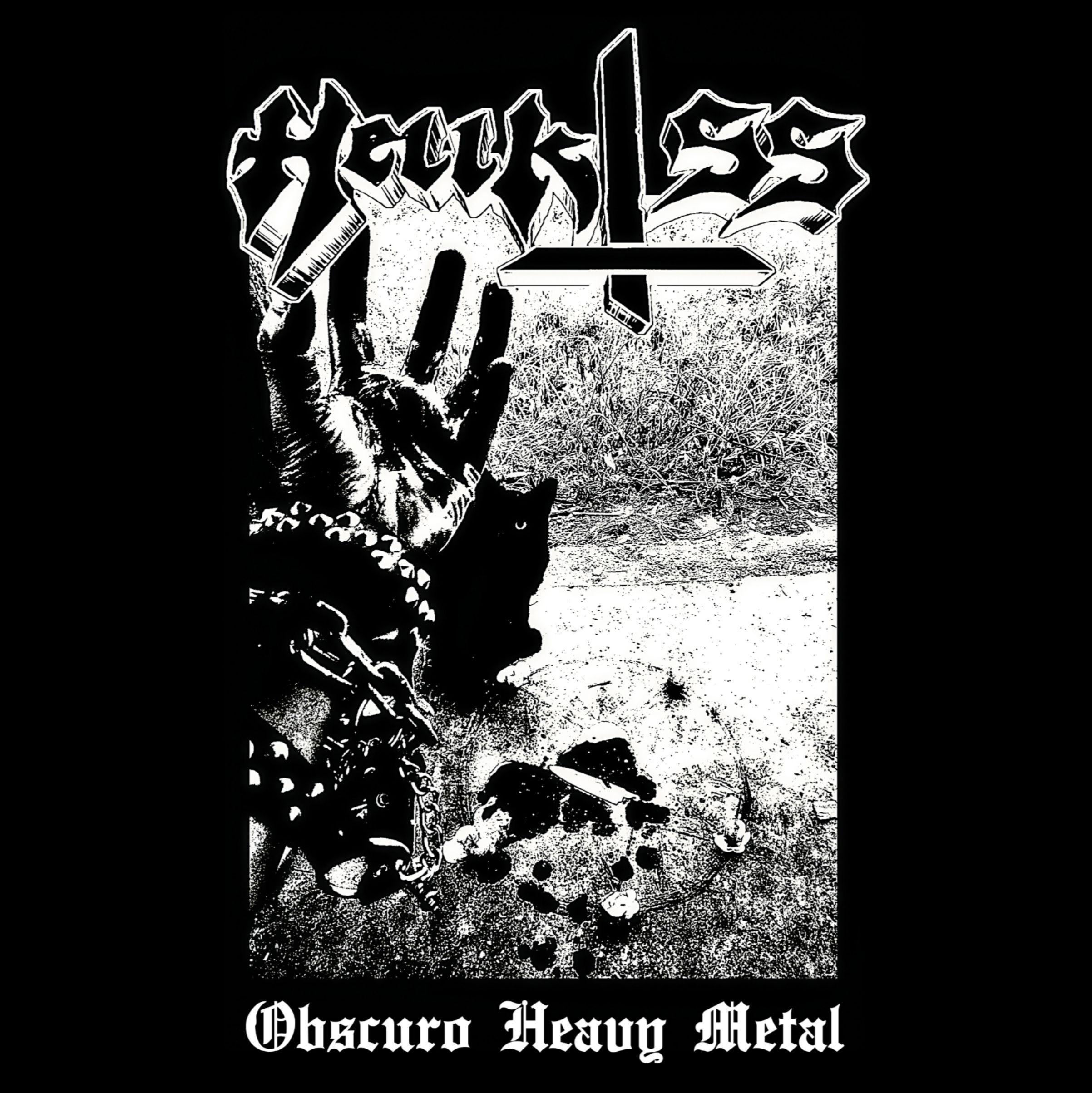 Label or DIY and why?
We sincerely have the intention and need for labels like Metal Blade, Dying Victims, High Roller and other foreign labels to help us spread this damned heavy metal to the world, since independently it is more difficult than our music I reached the ears of the whole world
Do you prefer Vinyl, Tape, CD or Digital Format and why is that?
We really have no pretensions or preference in any format, although we are definitely aware that the purest sound lay down in vinyl, although given our opportunities we have only printed the full demo in tape format.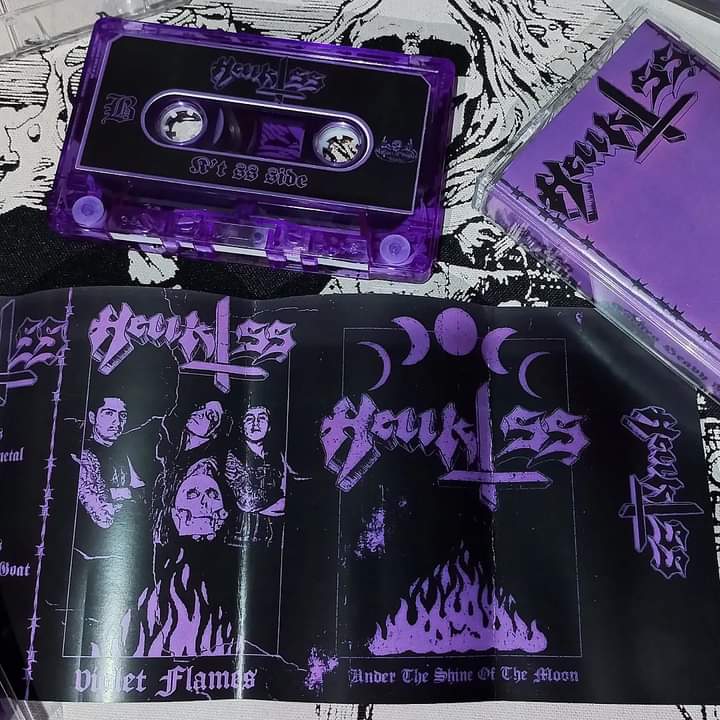 Your music style is Heavy/Speed Metal. Which are your main influences (Favourite Artists / Bands etc.)
We have some varied tastes in bands from thrash, heavy, black, doom, such as Bathory, Mercyful Fate, Iron Maiden, Slayer, Accept, Saxon, Suffocation, Death, Darkthrone, Death SS, Witchfynder General, Celtic Frost, Venom, Razor, and a great rock & roll cocktail that for years has filled our souls with this need to pay tribute and honor to them.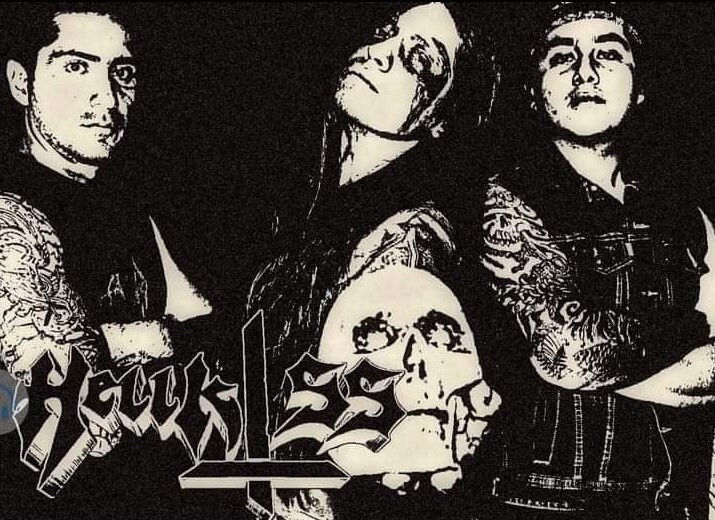 Which things do you think a Band should sacrifice in order to succeed? Have you ever sacrificed anything in your life for a better future for your Band?
More than sacrifices, it is passion that has allowed us to made this good rock & roll.
Describe your ideal live show as a performance Band. Have you already experienced that?
The ideal show for us is quite ambitious, we would love to play on ever bigger stages with the highest quality professional equipment in the world, we also have in mind a quite theatrical stage, according of our music.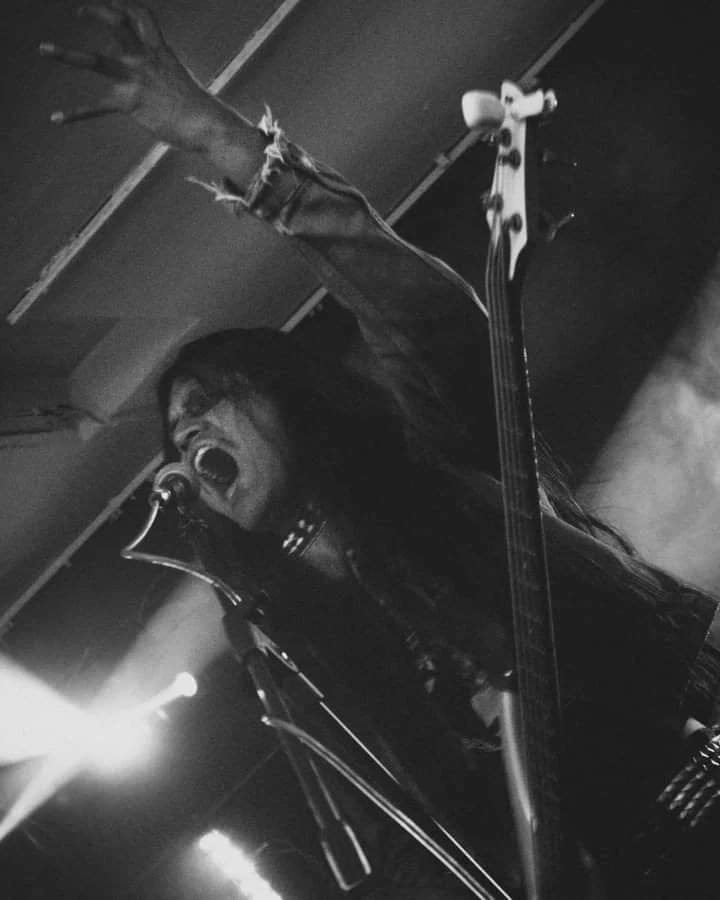 Which attributes, do you think, that a new Heavy Metal Band should have in order to gain identity and be unique?
We believe that for a band to have something special, it should be unpretentious, just what fucking rock & roll dictates. because in the end they don't have a clear path and end up being part of the same generic bands of today.
Do you believe that Digital Platforms help the new Heavy Metal Bands? Which, do you think, is the ideal way for a Band to promote its work?
Of course we do! Today it is easier to spread music in general, discover new stuff in digital platforms such as YouTube, Spotify and others, it really is another world compared to 40 years ago and more in terms of diffusion.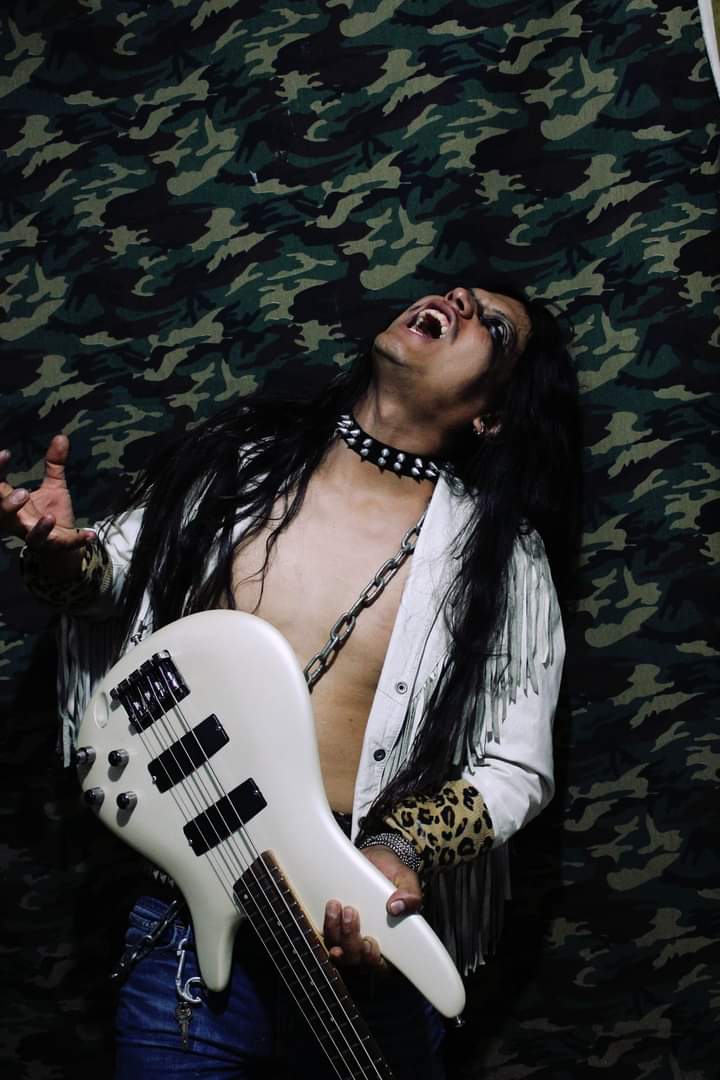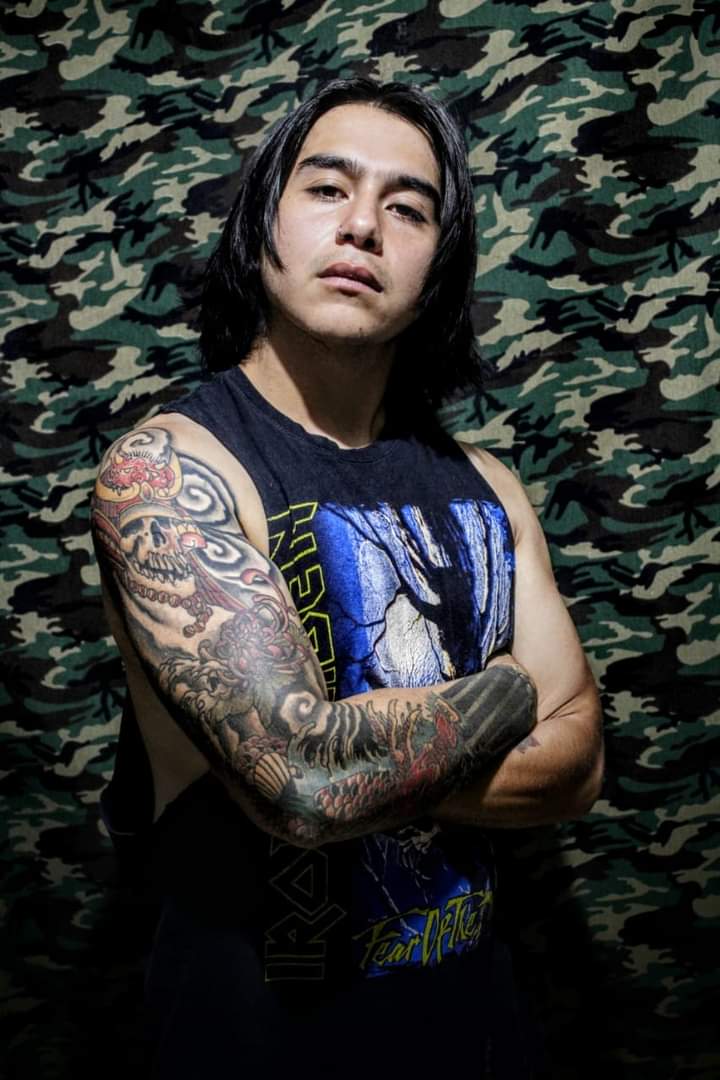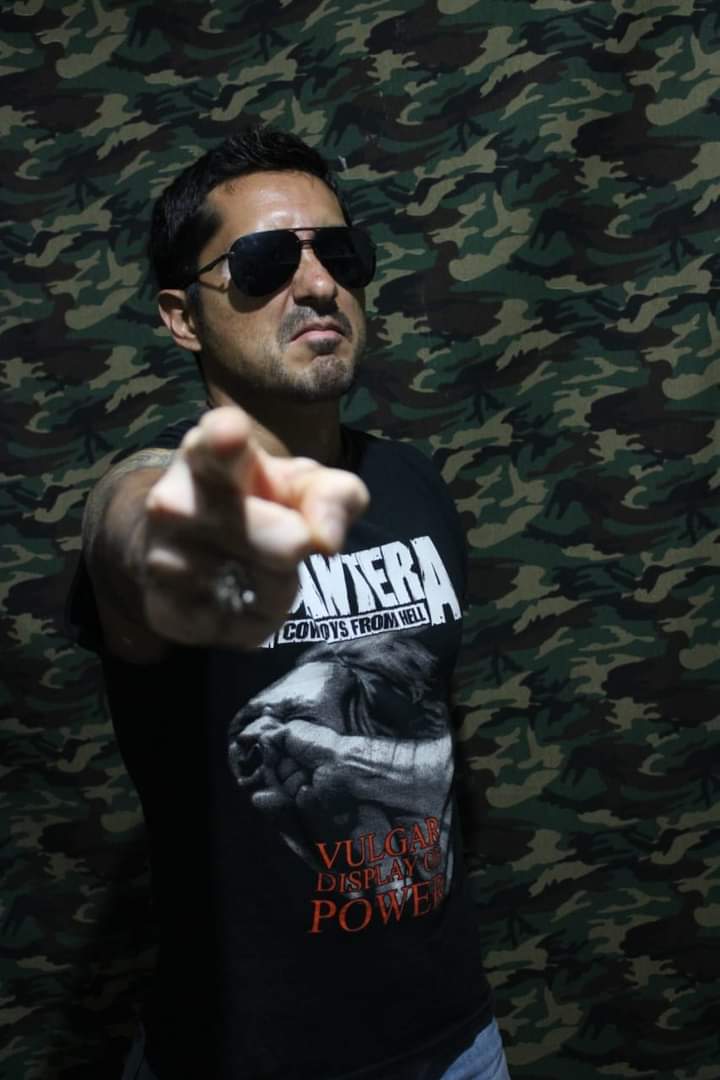 Tell us a few things about the New Underground Metal Scene in Mexico (Bands, Fanzines, Webzines, Metal Clubs etc.)
Here in Mexico the "waters" of the rocker "sea" have been shaken, many interesting bands are being born, emerging labels with every intention of helping and spreading the word how In sentence Hellfire records, a label that was born recently but has helped us and other new bands to move music into physical formats.
Do you know anything about the Hellenic Metal Scene?
We really don't know much about the rock movement there in Greece, but we would like to know and enjoy the "colors" that each nation offers in heavy metal.
What are your future plans?
We are currently in the process of recording a version extended from "Obscure Heavy Metal" demo contemplated to be released in little more than a couple of months, later we will continue to compose more noise until the end of our days.
Thank you very much for your time & Keep up the good work! The closure is yours.
The "Hell cats" (Hellk't SS) we thank Filthy Dogs for the attention and interview, it is an honor to see how our heavy metal reaches all parts of the world, and that it is well received, thanks to the fans who are gradually increasing in number, thanks to the people who support us, to Thundergrave, our brother band since we share the man with the 4 strings. In conclusion, thanks to the world for keeping the flame of heavy metal burning to the max!
By Steve the Filthy Dog.
HELLKT'SS CONTACT:
https://www.facebook.com/profile.php?id=100076273571823
https://www.instagram.com/hellktss/