!!!CHILEAN HEAVY METAL!!!
We had a conversation with Mörder (Vocals) & Hugh der Hëiligen (Guitars).Enjoy!
Welcome to the FILTHY DOGS OF METAL Webzine.
1. Tell us a few things about HEILIGEN (Members, Starting Year etc).
Hugh: The band was formed in mid-2015 in Santiago, with the intention to keep the legacy of Heavy Metal legends. We have an EP called "Return To The Battle" before the first LP and the members are: Mörder on vocals, Hugh der Hëiligen on guitars, Anti-Metall on bass and John Krautmann on drums.We make music with lyrics based on the knowledge of the true cosmos, denying and condemning all the atrocities committed by religions throughout the centuries, especially Catholics.
2. Tell us a few things about your new album ''Shadows In The Church''.
Hugh: Well, the first thing it's an album produced entirely from self-management. A great friend named Iván decided one day to set up a recording studio and joined the work team and gave us all the necessary support to finally obtain our final product. About the songs were made at different times in my life, as many good as bad, but they left that seed of inspiration to be able to carry this message to the world, which is to show how wrong religion has always been.
Mörder: It seems to me that the album marks a tremendous evolution in relation to the EP, it's a more mature band with more focus on the message. Personally, I am very happy with Shadows and what it will bring us from the fan.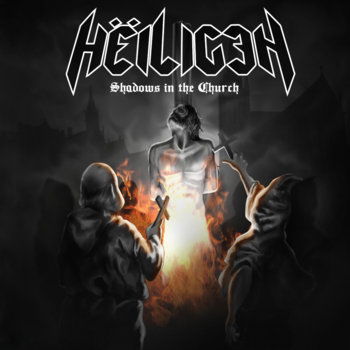 3. Label or DIY and why?
Hugh: We have an agreement with Tradition Metálica Records, who will release our LP in the coming weeks in CD Pro format.
4. Do you prefer Vinyl, Tape, CD or Digital Format and why is that?
Hugh: I really like all formats. I started in music when the CD was already everywhere. I still prefer the sound of vinyl, although at this time it's more for collectors.Technology leads us to make digital platforms very useful, which we use, but the physical format is always preferred.
5. Your music style is Heavy Metal. Which are your main influences (Favourite Artists / Bands etc.)
Hugh: My influences almost always go through English and German bands from the 80's, such as Iron Maiden, Judas Priest, Saxon, Running Wild, Accept, among others.Now I am listening more to the 70's to experience new tinge in new works, bands like Genesis or Queen. My greatest influence as a guitarist is Janick Gers from Maiden.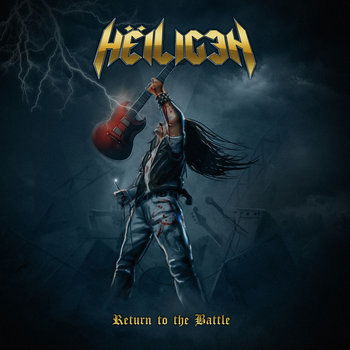 6. Which things, do you think, a Band should sacrifice in order to succeed? Have you ever sacrificed anything in your life for a better future of your Band?
Hugh: You sacrifice everything in different measures, friends, family, time, money, depending on who you are. In my case, I've won many good people thanks to having to lose others; about time and money, it's done as a sacrifice, but always with a lot of love for this.
Mörder: In order to emerge in music, a support network is essential, that your family understands you, that your friends support you, I think that in that sense we are very lucky, Heiligen is a huge family!
7. Describe your ideal live show as a performance Band. Have you already experienced that?
Hugh: My ideal show is always as professional as possible. We all want to go to big festivals one day, but more than the name of the event, it's because of the high levels of production. Having internal monitoring above the stage, an excellent play of light, added to a large audience, is what I dreamed of at least, independent of the place. Fortunately with Hëiligen I've had this experience on more than one occasion, and we hope that it will be more and more, absolutely.
Mörder: Complementing what Hugh says, Heiligen will always show an old-fashioned display of Heavy Metal, respecting the rules of style, honoring the old glories, leaving everything on stage, a wooden stage or in the largest festival and those who have seen us live can attest to this.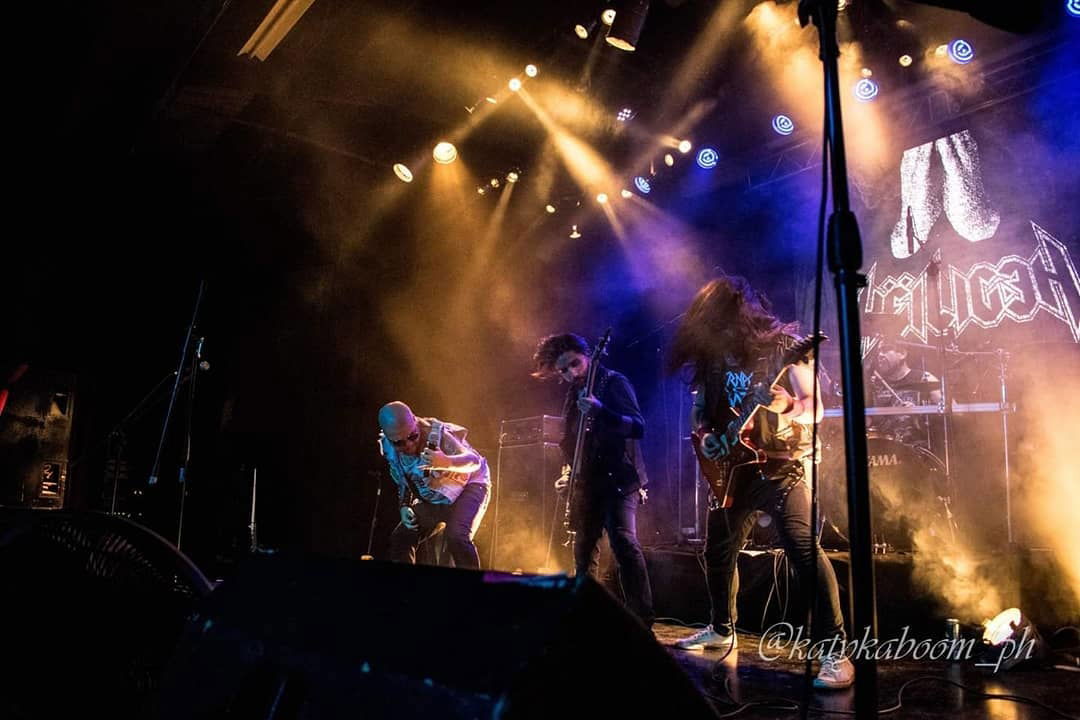 8. Which attributes, do you think, that a new Heavy Metal Band should have in order to gain identity and be unique?
Hugh: I think the most important thing is that each member of the team be clear about the objectives that the band wants to achieve followed by the integrity of the musicians, who are honest with the music they want to play, and with the message you want to convey. It's said that everything is done, but I believe that "almost everything" is done.You can always give one more drop of innovation while still being Heavy Metal, but having a distinctive stamp, that makes them recognize your music and say "This is Hëiligen!"
9. Do you believe that Bandcamp and other Digital Platforms help the new Metal Bands? Which, do you think, is the ideal way for a Band to promote its work?
Hugh: Like I said above, I think digital platforms help a lot to spread music, but they don't help generate resources for the artist. The way to promote work by digital media is good, but the best way to "sell it" is always in a physical format.
Mörder: We are in 2020, the world changes and the bands must change with it, however as Hugh says, nothing will ever replace the pleasure of having physical material in your hands.
10. Tell us a few things about the New Underground Metal Scene in Chile (Bands, Fanzines, Webzines, Metal Clubs etc.)
Hugh: The Metal scene as a "whole" has existed for more than 30 years, but it has been around 10 years since the Heavy Metal scene in particular has started to grow, with many great bands, although with less and less bars where to show up. Fortunately, there are still people, producers, sound engineers, engineers, labels, and a lot of pages and channels that still dedicate a large part of their lives to keep and enhancing our scene more and more, which in my opinion has reached levels that we have never seen before. in the Underground of our country.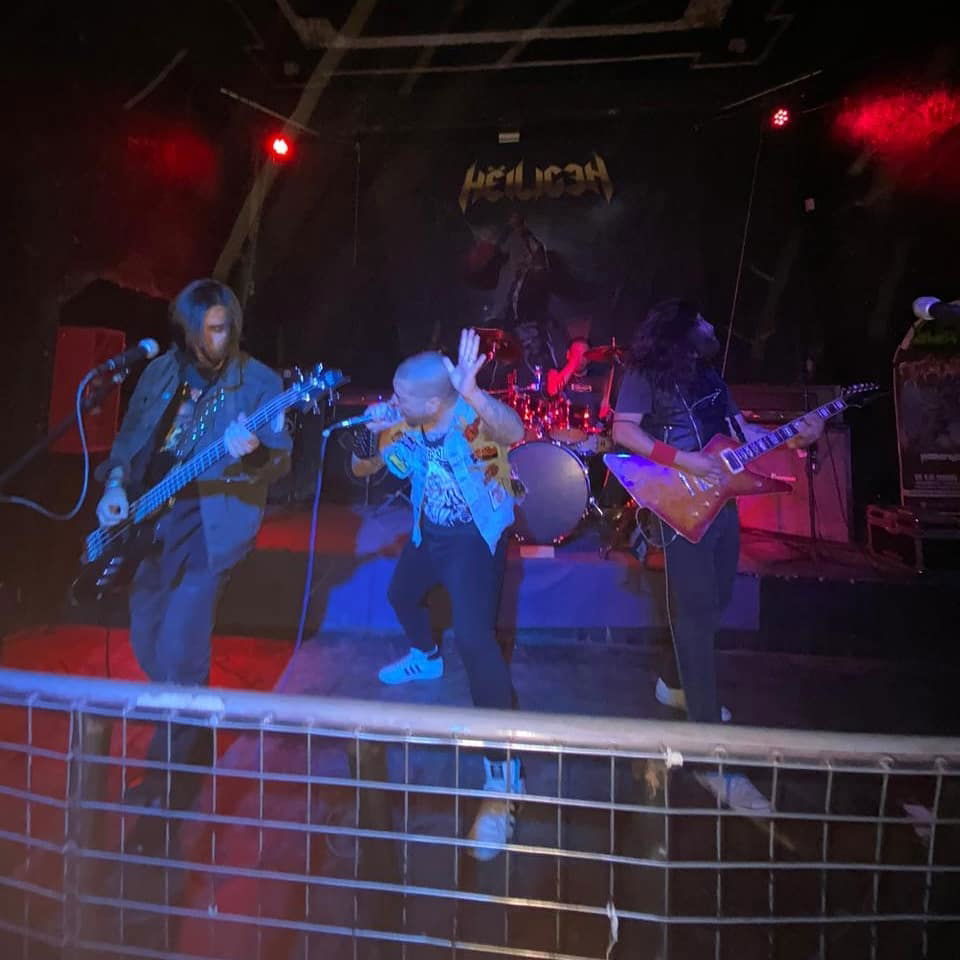 11. Do you know anything about the Hellenic Metal Scene?
Hugh: The truth is that I only know one band that is Marauder, which I met by a great friend. I know bands here that have a lot of Hellenic culture in their lyrics and arts, like Axe Battler or Ikelós.
Mörder: For my part there are many bands that I like that come from their lands: Vavel, Sacral Rage, Septicflesh, Flames, Spitfire, Gladiators, they are many, it is a tremendous scene and it has left tremendous bands in the past.
12. What are your future plans?
Hugh: First, once this terrible pandemic is over, find the way to release our album live. We have a date in October but it's an uncertain future yet.While we are showing the album live we want to record a second album, by the way the musical part in terms of composition is almost finished, so soon we will be delivering news about it.The future idea of the band is to show this message to the largest number of people in the world.

13. Thank you very much for your time & Keep up the good work! The closure is yours.
Hugh: Thanks to you for the interview, it's always a pleasure to have media like you that support emerging bands like us. I want to thank all the people who were part of the complete production of our album, both musical and artistic. They know who they are, and to all Maniacs who support us in every live shows raising their fists as high as possible in the name of Heavy Metal!!!! I love them.
By Steve the Filthy Dog.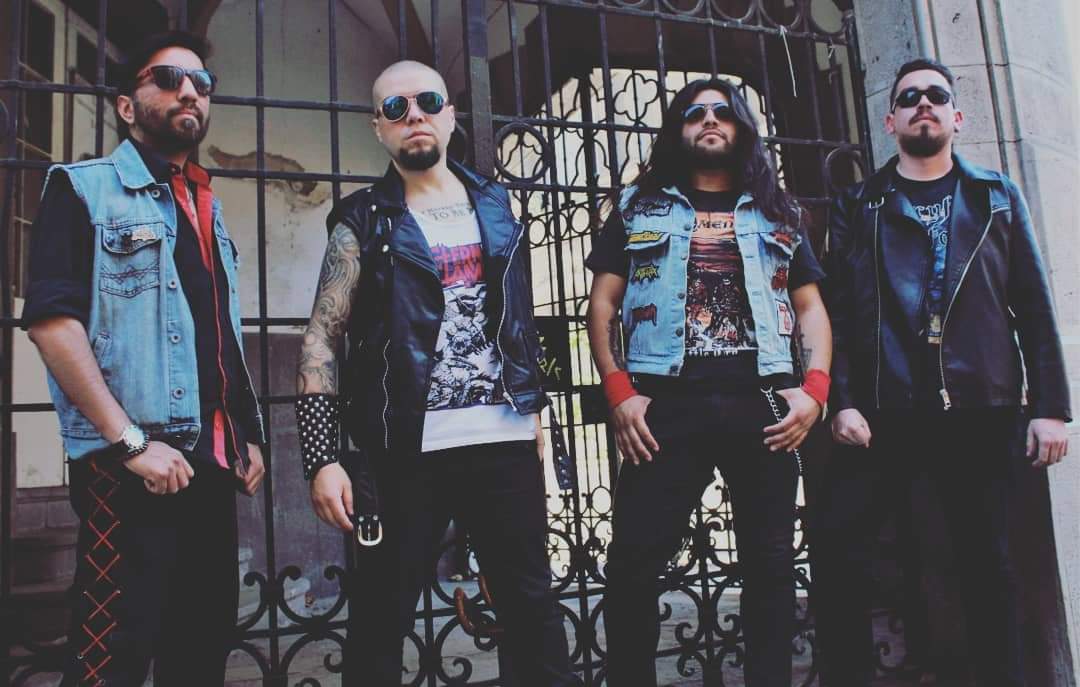 HEILIGEN CONTACT:
https://heiligen.bandcamp.com/
https://www.facebook.com/HeiligenHeavyMetalCl/
https://www.instagram.com/heiligenheavymetal/