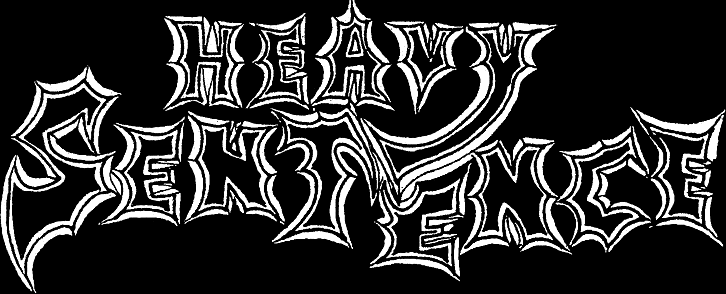 !!!HEAVY METAL FROM THE UK!!!
We had a conversation with Tim (Guitars / Drums). Enjoy!
Welcome to the FILTHY DOGS OF METAL Webzine.
Tell us a few things about HEAVY SENTENCE (Members, Starting Year etc).
We started in 2017 after me and Gaz (vocals) recorded the Protector/Darkest Hour 7 inch. I played all the instruments on that and Gaz sang. After that we wanted to do the band properly so we got Mike, Ed and Bry in. We recorded another 7 inch and did a European tour with Aggressive Perfector (I'm the drummer in that band). Shortly after that we lost Mike. He was a great guy and a close friend and brought he so much to the band. His loss was felt throughout the metal scene and beyond and still is to this day. We played a memorial gig for him just before lockdown. We now have Jack on guitar who we knew from his band Eliminator. He fit in perfectly which has allowed us to carry the band on, which is what Mike would have wanted. We are now looking ahead to the next chapter of the band.
You are going to release your album ''Bang to Rights''. Tell us a few things about this project.
We went through a lot in the run up to the album but hearing the results, we knew we'd done it justice. Recording was smooth as we were well rehearsed and Atko (who recorded it) did a great job and really got the best out of us. It's ten tracks of pure heavy metal rock n roll, which is exactly what we set out to do.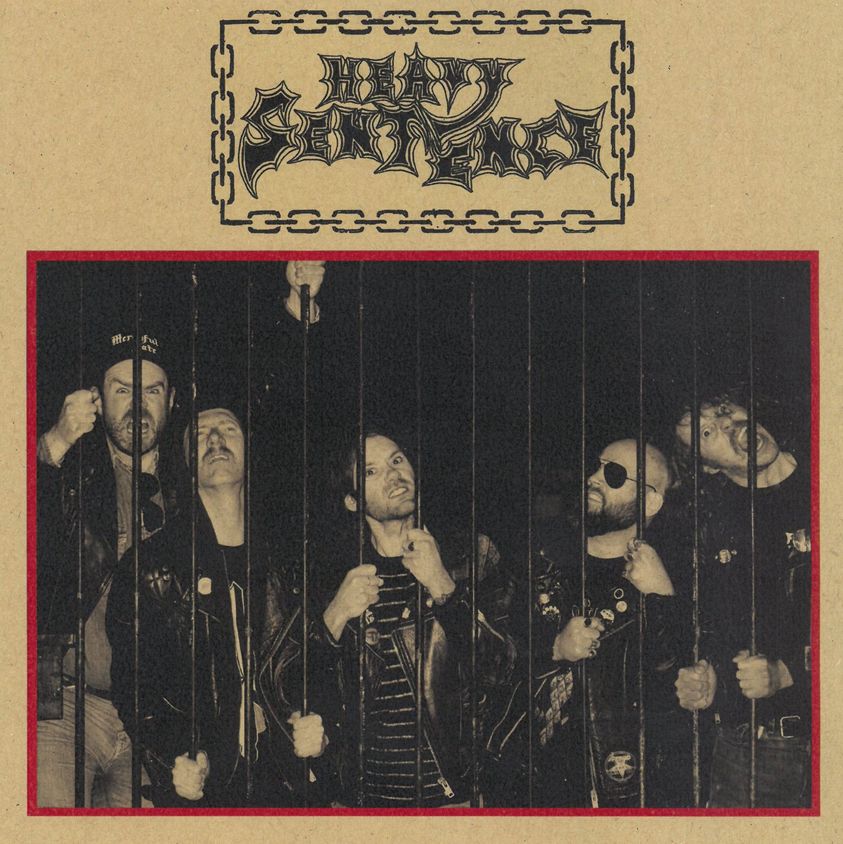 Label or DIY and why?
Our album is being released by two labels - Crypt of the Wizard from the vinyl and Dying Victims for the CD and cassette. But our approach is still very much DIY. Those are the kinds of venues we play and we always help out when bands we like want to play in either Manchester or Sheffield (our drummer helps run The Lughole, a DIY venue there).
Do you prefer Vinyl, Tape, CD or Digital Format and why is that?
Vinyl is more fun to collect. It's bigger so the artwork look cooler. But CDs are fine too and you don't have to turn them over. I don't think there's any real difference in quality that normal people can pick up on. Cassettes have their own charm, though I don't often buy them. You should, though.
Your music style is Heavy Metal. Which are your main influences (Favourite Artists / Bands etc.)
All the usual suspects - Maiden, Priest, Merciful Fate, Black Sabbath. But also punk stuff like UK Subs, Blitz, Soggy. I think that mix of punk and metal is what made those early NWOBHM so great.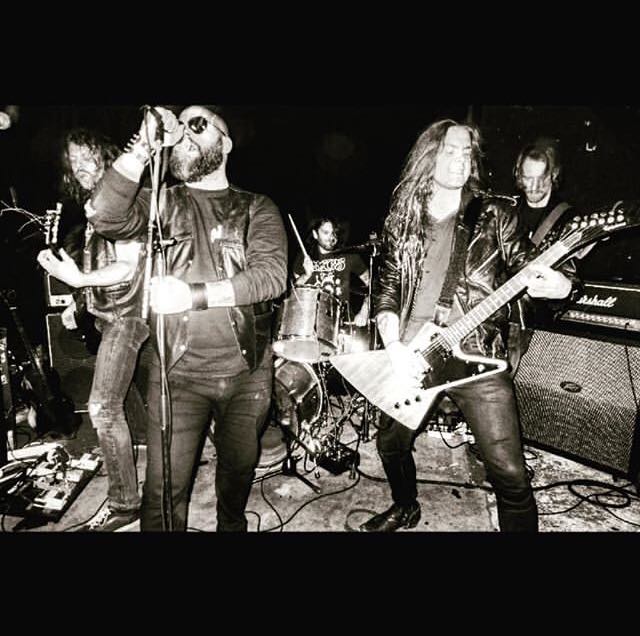 Which things, do you think, a Band should sacrifice in order to succeed? Have you ever sacrificed anything in your life for a better future of your Band?
If there has been a sacrifice, I've not really felt it too much. I've always arranged my life so that I can play music. That's what's important to me. Other people might say I've missed out stuff that they think is important but to me music is what's important. It's not the only important thing but it's up there.
Describe your ideal live show as a performance Band. Have you already experienced that?
Any gig with a packed room and a good atmosphere. We've had it many times. On tour, at home, in other cities. When everything aligns and people come out, there's a great scene for the kind of music we play. Static Shock in London. Wolf City Fest in Berlin. Mayhem in Copenhagen. The Abyss in Gothenburg, Sheffield Lughole, The Star and Garter in Manchester - it can happen anywhere.
Which attributes, do you think, that a new Heavy Metal Band should have in order to gain identity and be unique?
Do your own thing no matter how weird or wrong you think it might be. In fact, all the better if it is. I can't really offer much more advice beyond that. But one thing I could do without is when bands overdo the social media. It's a useful tool but nothing morel. Kills mystique. Put your energies into being a band in real life.
Do you believe that Bandcamp and other Digital Platforms help the new Heavy Metal Bands? Which, do you think, is the ideal way for a Band to promote its work?
I can't think of a better platform than Bandcamp. It lets you connect with fans and their fees are really fair. Nothing wrong with a good old fashioned flyer or poster though. If you exist in real life it counts for so much more. So make real records, tapes, CDs, posters, flyers, t shirts. Then you're legit.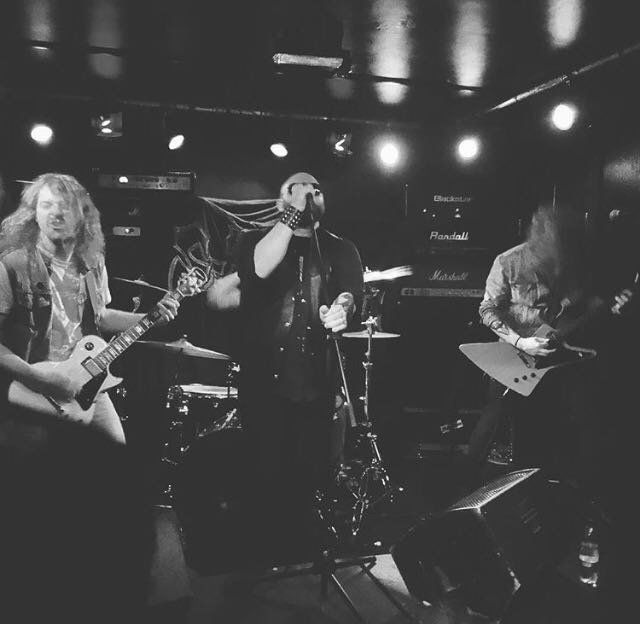 Tell us a few things about the New Underground Metal Scene in the UK (Bands, Fanzines, Webzines, Metal Clubs etc.)
There's a small but dedicated underground metal scene in the UK. Our immediate scene exists between Manchester, Leeds, Sheffield and Liverpool. The bands from those places will frequently play in each others cities. But there's also plenty of intermingling with the London scene which, in our experience, is based around Camden - particularly the Underworld and Black Heart. In fact, we've played more gigs in London than we have in our home cities, which gives you some idea pop how the UK scene works.
Do you know anything about the Hellenic Metal Scene?
I know that there are a lot of great Greek metal bands - Sacral Rage, Rotting Christ, Dead Congregation, Necromantia, Macabre Omen etc - and I've been to some great record shops in Athens. And I once put on a Dead Congregation gig at The Star and Garter in Manchester. Our friend Mariliza represents the Greek scene in London. It's definitely somewhere we'd like to play.
What are your future plans?
As soon as we're able, we want to tour the new album. And get to work on the next.
Thank you very much for your time & Keep up the good work! The closure is yours.
Check out the album and look out for live dates near you - it's definitely a priority to play in such a great metal nation!
By Steve the Filthy Dog.
HEAVY SENTENCE CONTACT:
https://heavysentence.bandcamp.com/
https://www.instagram.com/heavysentence/