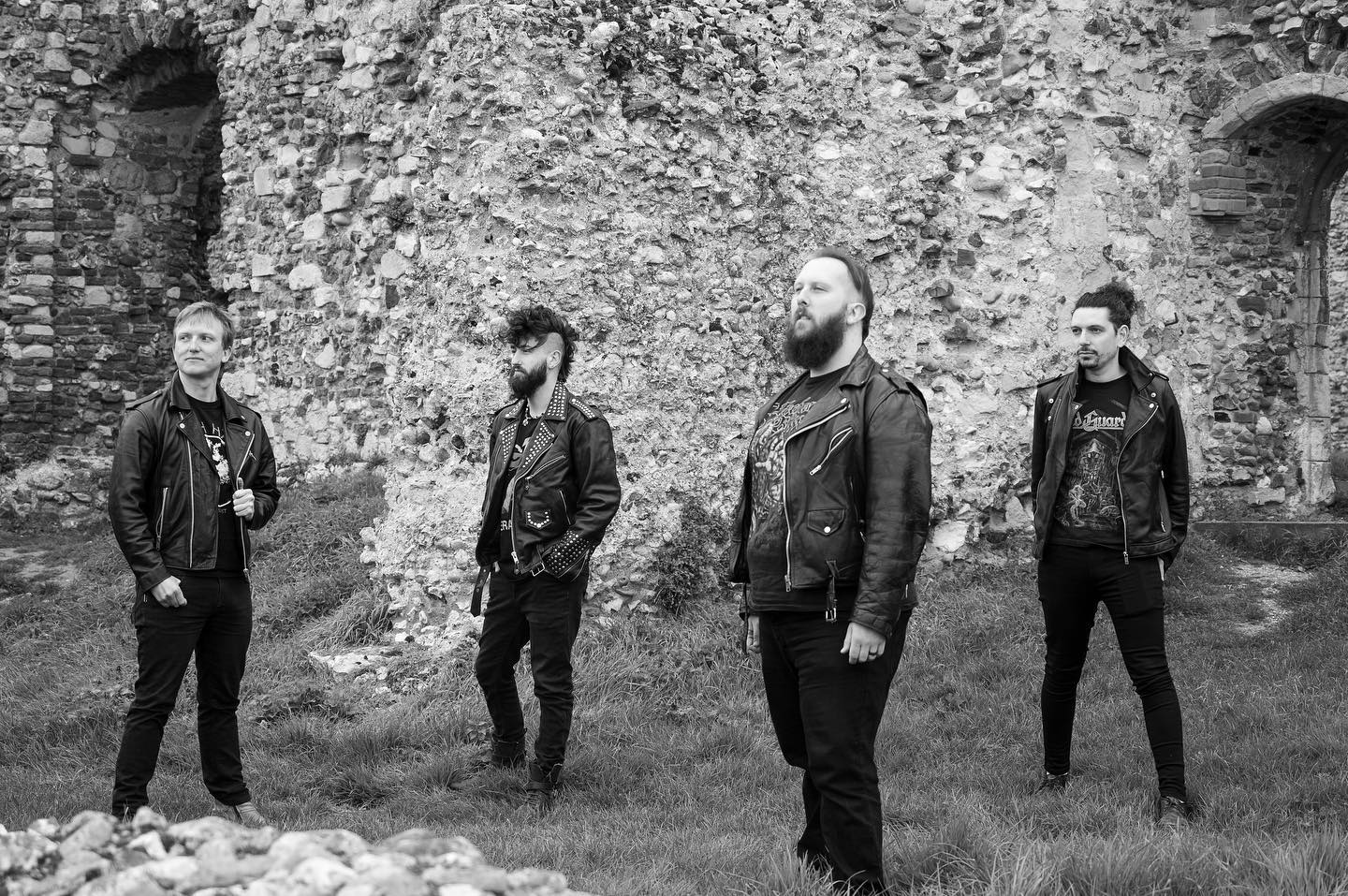 Welcome to the FILTHY DOGS OF METAL Webzine.
Tell us a few things about HEATHEN KINGS (Members, Starting Year etc):
We were formed in 2020, initially as a side-project during COVID lockdown, but we got so encouraged by the material we were writing that it became serious. Initially it was Andy (guitars/vocals), Alex (bass), and Joel (drums) as a 3-piece, but then we were lucky enough that Oscar was available and interested in joining, he is an amazing guitarist and very in demand.

You have recently released your single ''In the Hall of the Kings''. What is the Feedback from your audience as well as from the Press?
The feedback has been amazing - much better than we expected for a new band! We are nearly at 10,000 combined views on YouTube (between our channel and having the video featured on NWOTHM Full Albums channel) and several glowing reviews, and we have been contacted by people from around the world about our music, especially from Germany.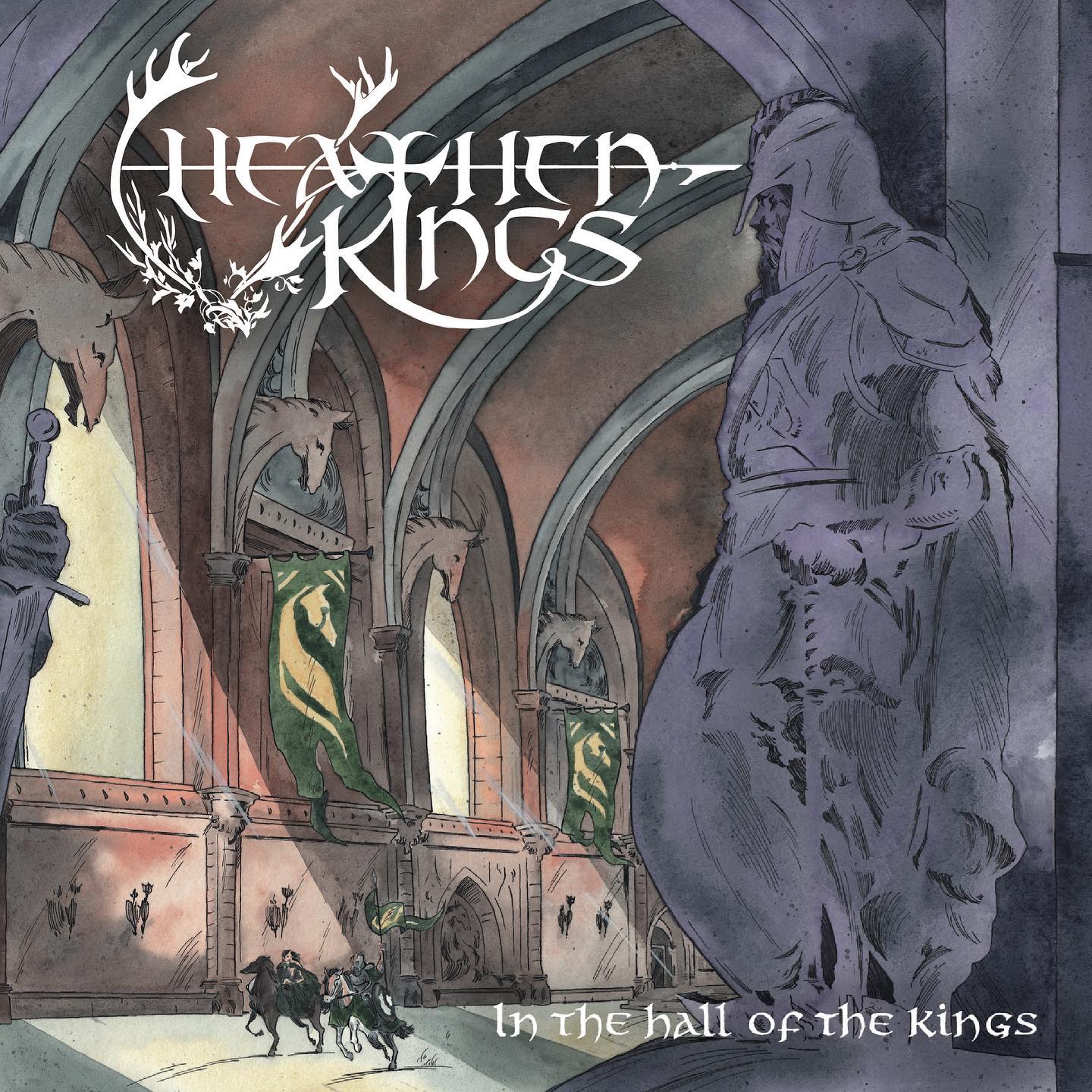 Label or DIY and why?
This os difficult to answer because none of us has ever been signed to a label, DIY is all we know. We are open to working with the right label one day, if the deal is good.

Do you prefer Vinyl, Tape, CD or Digital Format and why is that?
We are all of the age that we grew up on CDs before CDs gave way to digital. I love the convenience and wide availability of digital music and the internet, especially for discovering new music and old NWOBHM, USPM, epic metal that otherwise might have been lost to the ages without YouTube. But to show direct love and support to a band I still buy CDs.

Your music style is Heavy/Power Metal. Which are your main influences (Favourite Artists / Bands etc.)
The closest comparisons we get are Visigoth, Grand Magus, Manowar which are all definitely influences - but these are based on people only hearing one song so far. A massive influence is actually JRR Tolkien and the LOTR universe.

Which things, do you think, a Band should sacrifice in order to succeed? Have you ever sacrificed anything in your life for a better future of your Band?
You always sacrifice free time, social life, and money if you are serious about a band. Often you have to sacrifice your ego too.

Describe your ideal live show as a performance Band. Have you already experienced that?
Because of COVID, we haven't yet played live. We have a couple of gigs booked for this year which we're hoping can go ahead when restrictions lift! Our ideal show would be a packed room of sweaty beer-fuelled metalheads singing along to every word. This is the best show whether the venue is large or small.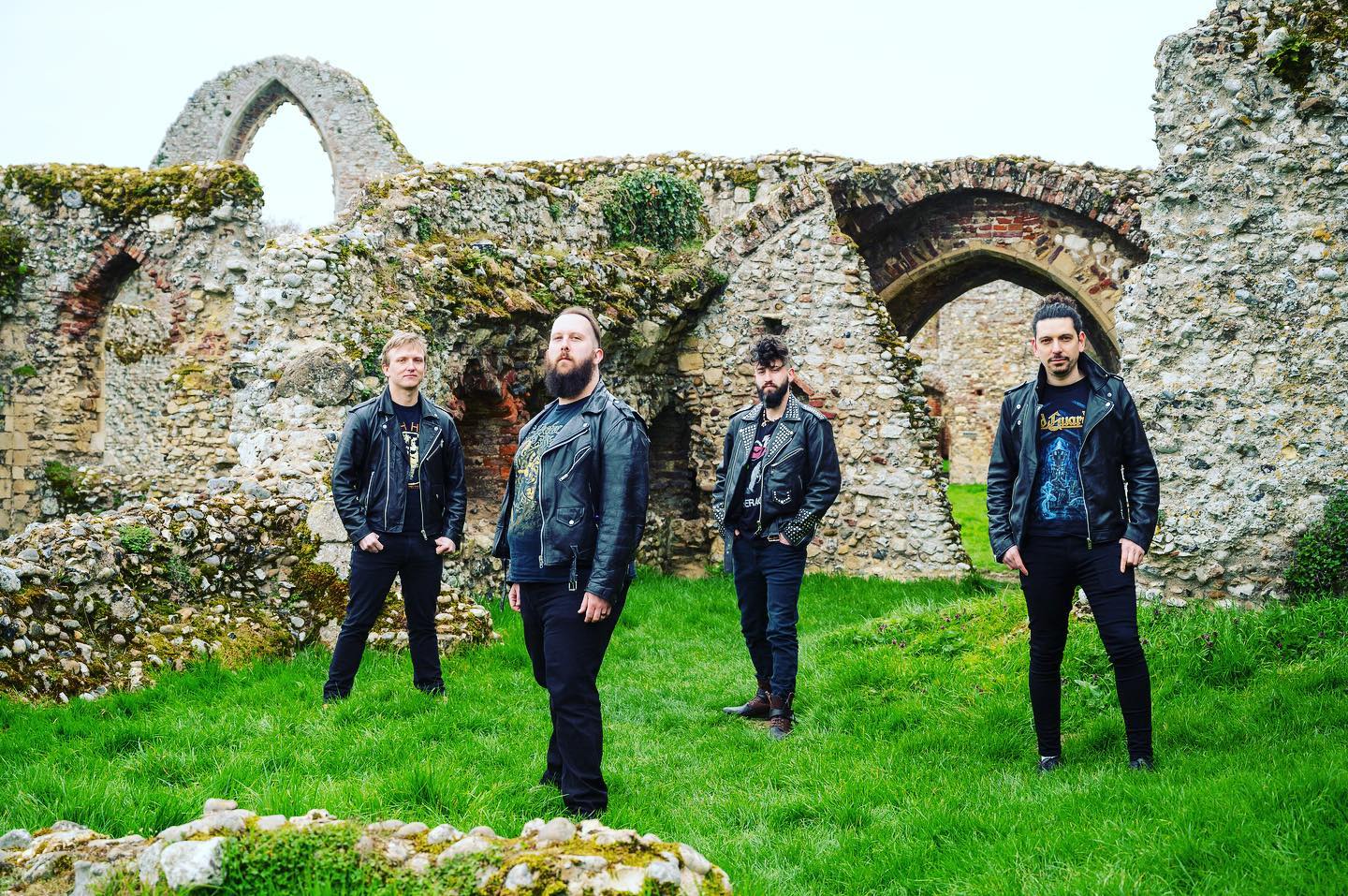 Which attributes, do you think, that a new Heavy Metal Band should have in order to gain identity and be unique?
As long as the music is delivered with power and passion and made with the love for metal, it's all good. But it really helps to put thought into how you package your music - artwork, how the band dress playing live.

Do you believe that Bandcamp and other Digital Platforms help the new Heavy Metal Bands? Which, do you think, is the ideal way for a Band to promote its work?
The internet, if you know how to use it - and present a quality product - can get a band a lot of exposure in a short time. But I still think it is essential for bands to get out and play gigs as much as possible and connect with people in real life.

Tell us a few things about the New Underground Metal Scene in the UK (Bands, Fanzines, Webzines, Metal Clubs etc.)
There is a good metal scene in the UK generally, but it is more dominated by modern and extreme styles of metal. Heavy/Power/Epic metal is quite overlooked here, but there are events such as Power Metal Quest Fest and Warhorns Festival which book some great bands.

Do you know anything about the Hellenic Metal Scene?
Not very much - I know Rotting Christ from Greece, and also Solitary Sabred from Cyprus.

What are your future plans?
We are working on our debut album right now and have two more music videos being released in the next couple of months!

Thank you very much for your time & Keep up the good work! The closure is yours.
The beacons are lit. Gondor calls for aid!
By Steve the Filthy Dog.
HEATHEN KINGS CONTACT:
https://www.facebook.com/HeathenKingsBand
https://www.instagram.com/heathenkingsuk/
https://heathenkings.bandcamp.com/