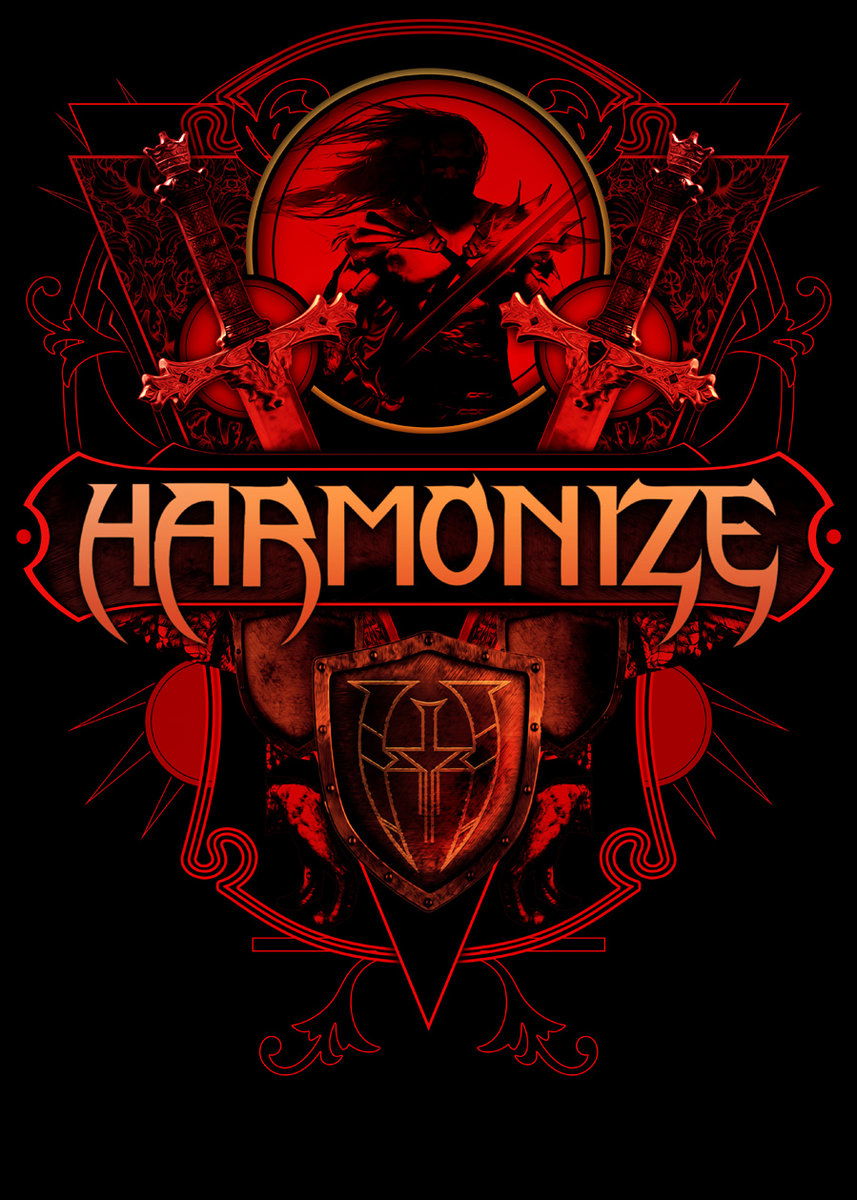 !!!HEAVY METAL FROM CYPRUS!!!
Welcome to the FILTHY DOGS OF METAL Webzine.
Tell us a few things about HARMONIZE (Members, Starting Year etc).
The band was formed in 2012. We have been performing live since. The current line-up is; Sozos Michael vocals, Lambros Apousianas lead guitar, George Constantinou rhythm guitar, Panayiotis Takkides bass and Harrys Peratikas drums. We released our debut album 'Warrior in the Night' in 2020.
You have recently released your album ''Warrior in the Night''. What is the Feedback from your audience as well as from the Press?
We are profoundly happy with the responses we have received. We received countless reviews and we are very content with the type of engagement the album has been getting. We did include some unique elements in our album, such as our narrated outro 'Beyond Darkness' and an amalgamation of different genres such as traditional heavy metal, thrash, power and some extreme elements such as doom and death, therefore some reviews were mixed, but for the most part, feedback has been mostly very positive and people seem to be very welcoming of our work. We enjoy reading reviews and speculations about our album, as we find it rather intriguing, but it is especially important when people like our material and we are very thankful for all the support we received.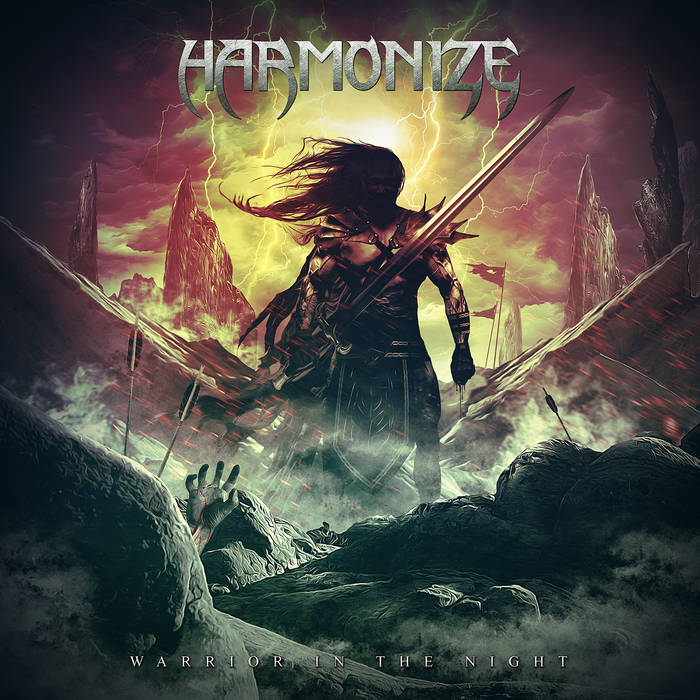 Label or DIY and why?
Although we did consider releasing Warrior in the Night with a label and did get some offers, we thought it was wisest for our first album to be self-released. Some of the tracks, we've been playing for years and wished to have full ownership of them. It seemed like the best decision for us at the time, and we are glad to say that it worked out. We are definitely looking into labels for our next release.
Do you prefer Vinyl, Tape, CD or Digital Format and why is that?
Panayiotis collects Vinyl, George collects CD's, but all of us use digital format. It just is the most convenient way. Having said that, we also wish to emphasise our appreciation for the archetypal metalhead culture - when we all used to collect physical copies of metal albums and our collection used to be our pride and joy. Shout out to those who still feel and act the same. As artists we would love it if everyone sought to purchase a physical copy of our album to support our work, however, being realistic, we also wish that our music is accessible to everyone, therefore, digital format can be really beneficial when listeners get to discover bands.
Which are your main influences (Favourite Artists / Bands etc.)
As a band, we have found that we musically, thematically and aesthetically relate to a range of different bands. At the moment we seem to draw inspiration from bands such as; Iced Earth, Amon Amarth, Blind Guardian, Behemoth and Rhapsody of Fire. Although some are very different between them, they are bands we listen to often and most of which we've seen live.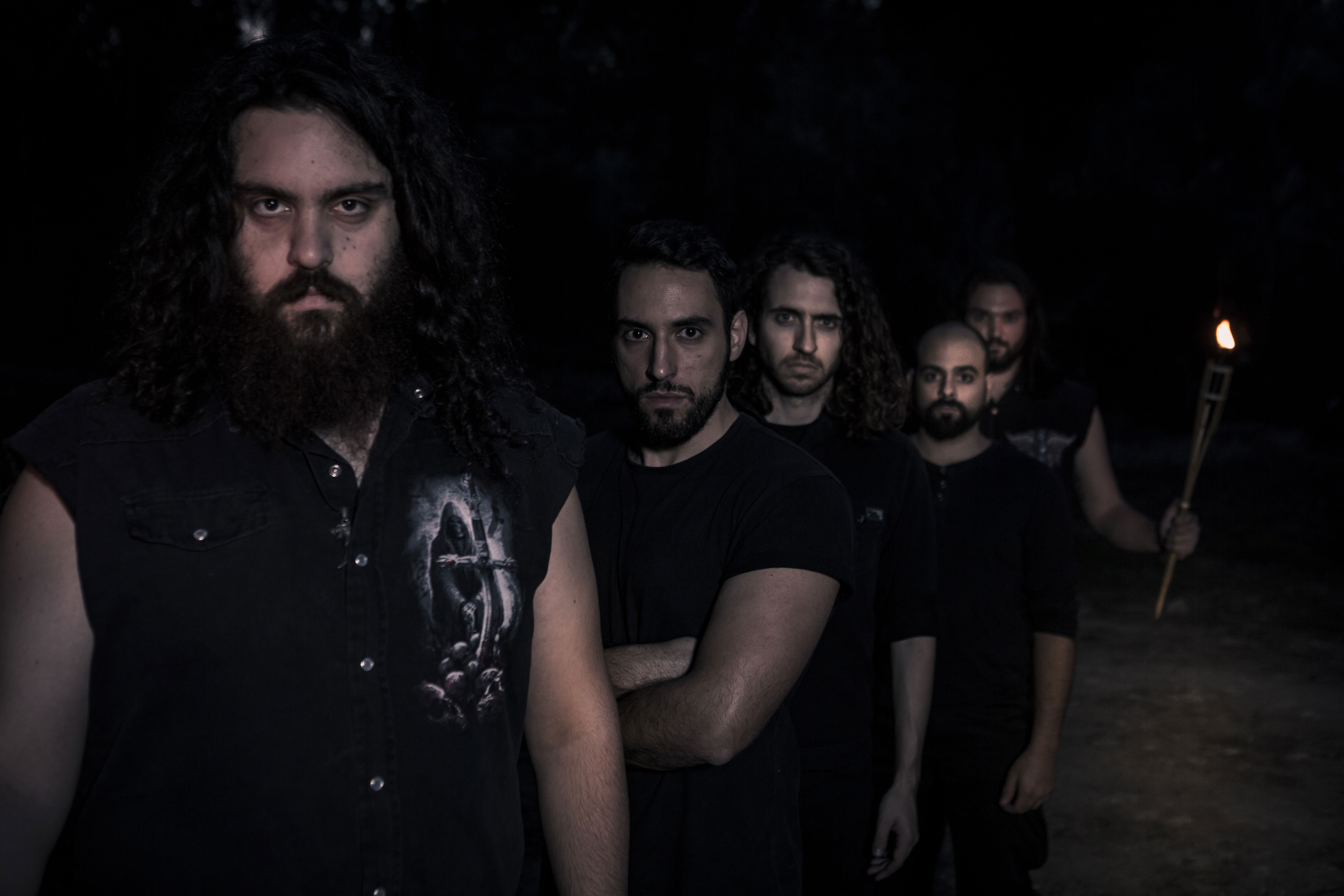 Which things, do you think, a Band should sacrifice in order to succeed? Have you ever sacrificed anything in your life for a better future of your Band?
Being an artist, whatever your craft may be, it is never easy. As for us, as a band, we have definitely sacrificed, our time, money and energy for the band and it paid off. The point is to really believe in it and commit. George is the only original member in the band, if he gave up when times for the band were really hard, if he didn't overcome the struggles, then we wouldn't be here. We guess, the best way to look at it, when it comes to all the time and money spent, that you are currently not getting back, would be as an investment. You may not be able to see success immediately, but if you are in it for the long run, you are manifesting it.
Describe your ideal live show as a performance Band. Have you already experienced that?
An ideal show would be at a big metal festival, with loads of metalheads, playing amongst great bands. We miss performing on stage, as that is when we feel most alive. We have definitely had some amazing memories, performing live. We are lucky to have experienced people headbanging to our music, singing our lyrics and we can't wait to get back on stage.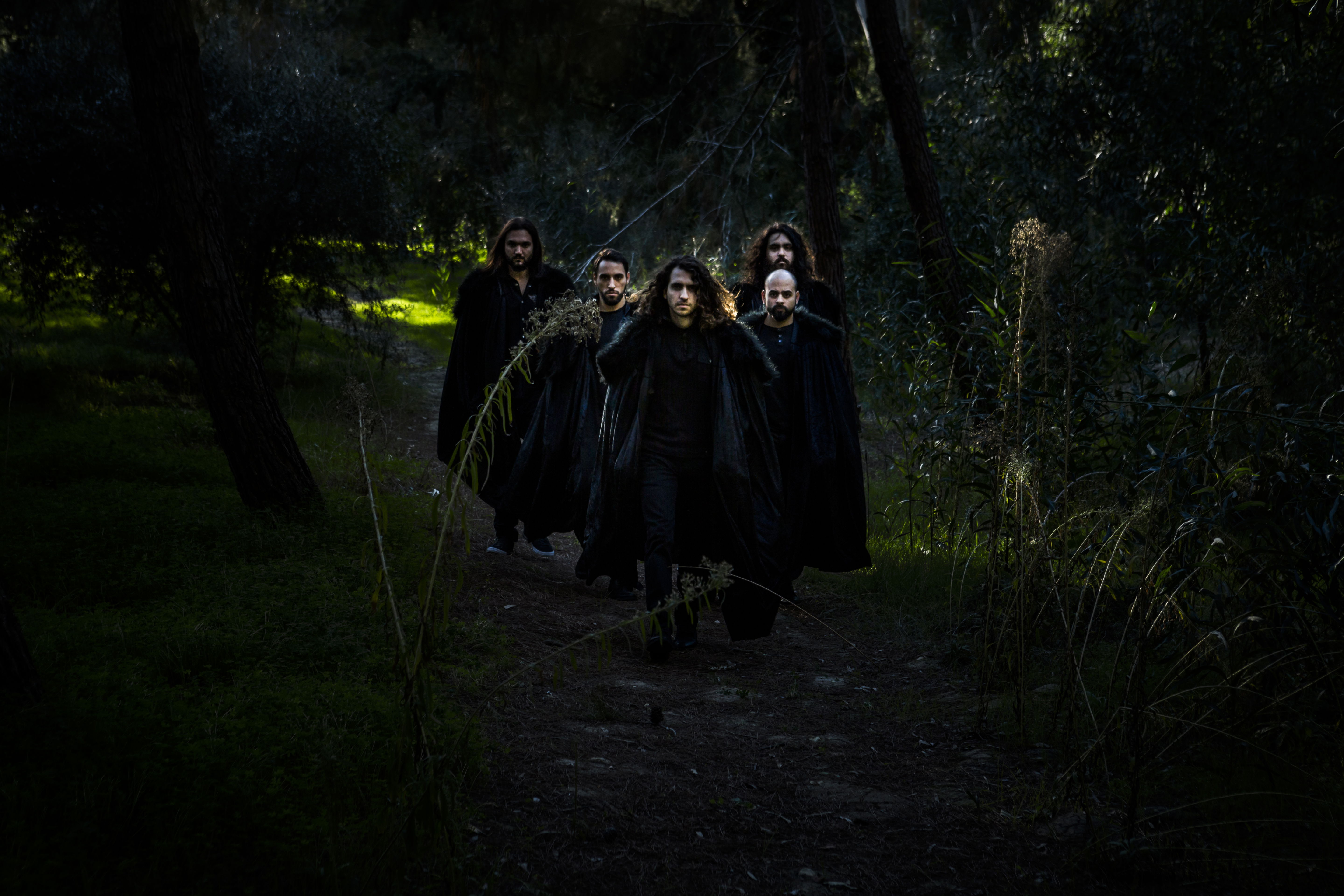 Which attributes, do you think, that a new Heavy Metal Band should have in order to gain identity and be unique?
Imagination, authenticity, music knowledge and money. Your creation, which is part of who you are, should stem from within you. Imagination is key for creativity; it should be massive and run wild to produce material that through the process must be defined. One has to be authentic despite the fact that they may draw inspiration from other sources. When taking on a task, one should know their craft well, a band can go through transformations and never cease to learn and experience the world. Finance is also significant. To best express your brand, your work and your identity aesthetically you also have to afford it. Some of the biggest bands we know have entire teams of professionals behind them which continue to protect, promote and further enhance their identity and uniqueness.
Do you believe that Bandcamp and other Digital Platforms help the new Heavy Metal Bands? Which, do you think, is the ideal way for a Band to promote its work?
Many of these platforms are of great importance because despite all the fans that may discover your music, agents, producers and labels may come across your work. People do not purchase physical copies as often, neither do they pay for digital albums or tracks, instead they pay for a platform where they can stream their music whenever they want. Therefore, it is a must for bands to use this type of digital platforms. Understandably, this may not seem ideal for the underground scene and heavy metal bands, however one must get on with the times and turn what once was seen as a limitation, in their favour. It seems that new heavy metal bands are taking full advantage of these platforms to promote their work. The income is very little but the promotion is great.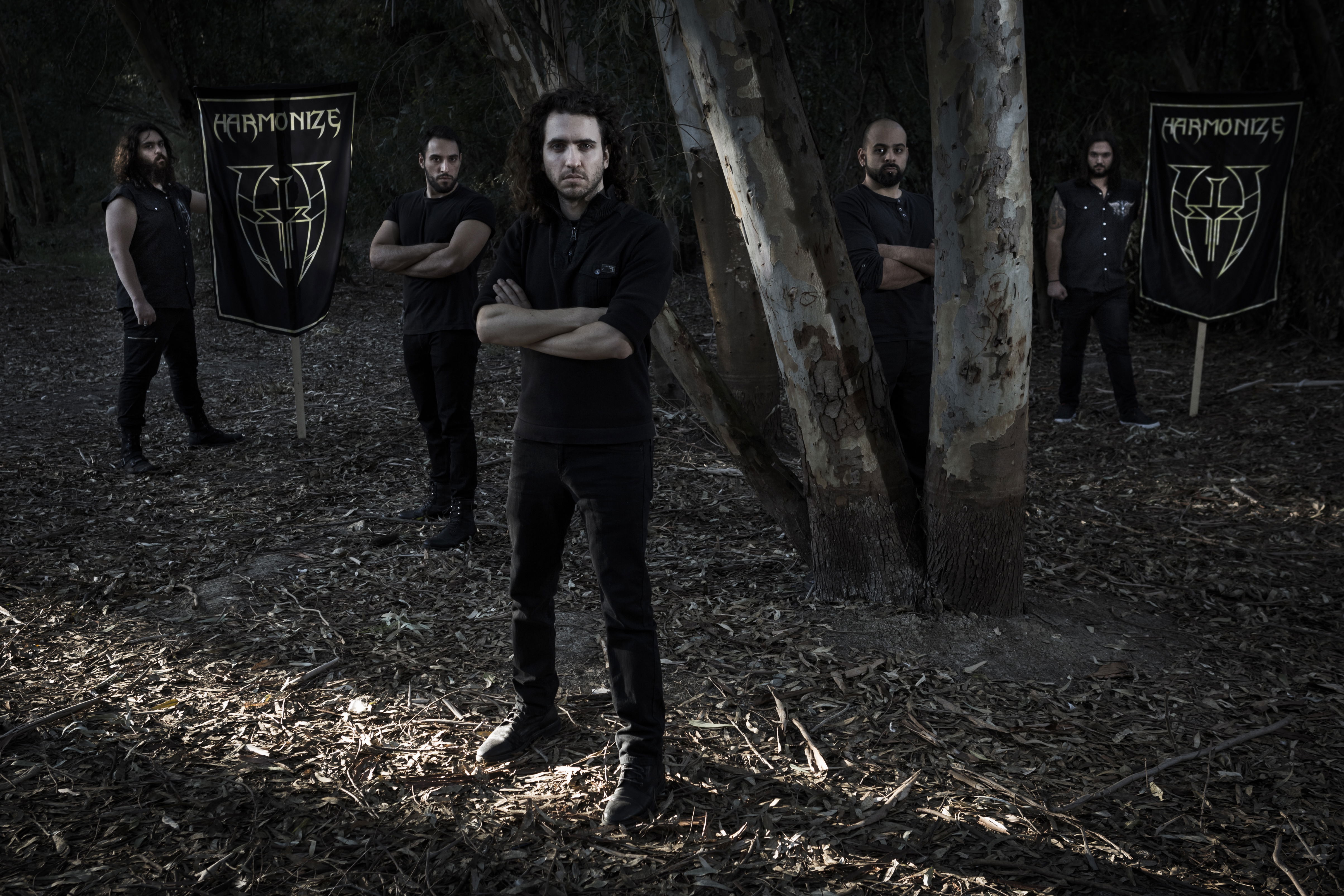 Tell us a few things about the New Underground Metal Scene in Cyprus (Bands, Fanzines, Webzines, Metal Clubs etc.)
As teenagers and in our early twenties in Cyprus, we used to hang out at our local metal bars -for instance Rocka Rolla Metal Bar and Neverland Rock Bar-, attend annual Cypriot metal festivals - Power of the Night or earlier Metalmorphosis and read Metal Hammer Greece Magazine and Chromium Sun Webzine. The metal scene in Cyprus comprises of talented and genuinely great metal bands, ranging from hard rock to heavy, thrash and extreme death and black metal. Some of these bands are RustX, Mirror, Blynd, Arryan Path and Temple of Evil. Growing up as metalheads we always felt a sense of community and passion in the metal scene, forming incredible and unforgettable memories. Unfortunately, these past few years the scene in Cyprus has become less active, with our favourite metal clubs shutting down, festivals being cancelled, although we have still managed to have big name bands visit the island and local gigs to take place. The pandemic, however has silenced the scene, even though the fans are as passionate and the bands still create music. We truly do not know what the future holds for the metal scene in Cyprus.
Do you know anything about the Heavy Metal Scene in Greece?
Of course. We are very connected with the Greek Metal scene and even feel part of it. We have experienced Greece's metal scene first hand, as we attended metal festivals in Athens (such as Rockwave 2018) and gigs of local bands such as Innerwish at Eightball in Thessaloniki. Some of us also saw bands like Sabaton and Battle Beast in Thessaloniki. We have walked the streets of Athens and hung out at many local underground metal spots, experiencing the community and connecting with other Greek metalheads. We particularly like Rainbow metal club. A lot of Greek bands visit Cyprus during their tours, so we are lucky to have seen a lot of bands. We even had the pleasure of sharing the stage with some. During Cypriot metal festival, Power of the Night X (2015) Harmonize shared the stage with Greek bands Myst and Endless Recovery, and in 2018 we shared the stage with Greek band Spitfire at Power of the Night XIII. Years ago, Wardrum and Exarsis also visited Cyprus. Bands such as Rotting Christ and Septicflesh have an incredibly massive and passionate audience in Cyprus, and as Cypriots we are happy to say we've seen these bands live more than once. Firewind is another band with quite the audience here in our island. Some of us also had the opportunity to meet Gus G and Bob Katsionis at their show in Cyprus and even got the opportunity to see them in the UK. We are huge supporters of the metal scene in Greece and happen to own countless of Greek metal albums. We have also collaborated with Greek artists and producers and really look forward to more collaborations with Greek metal artists. We are highly aware of the great talent in Greece and the Greek artists who collaborate with big names, building an international career for themselves. There are some brilliant Greek Metal bands who have amazing careers and there are also very skilled and talented upcoming Greek bands. Greece is most probably our first tour destination. The Heavy metal scene in Greece feels like a home to us and we consider the community there as our Greek brothers and sisters.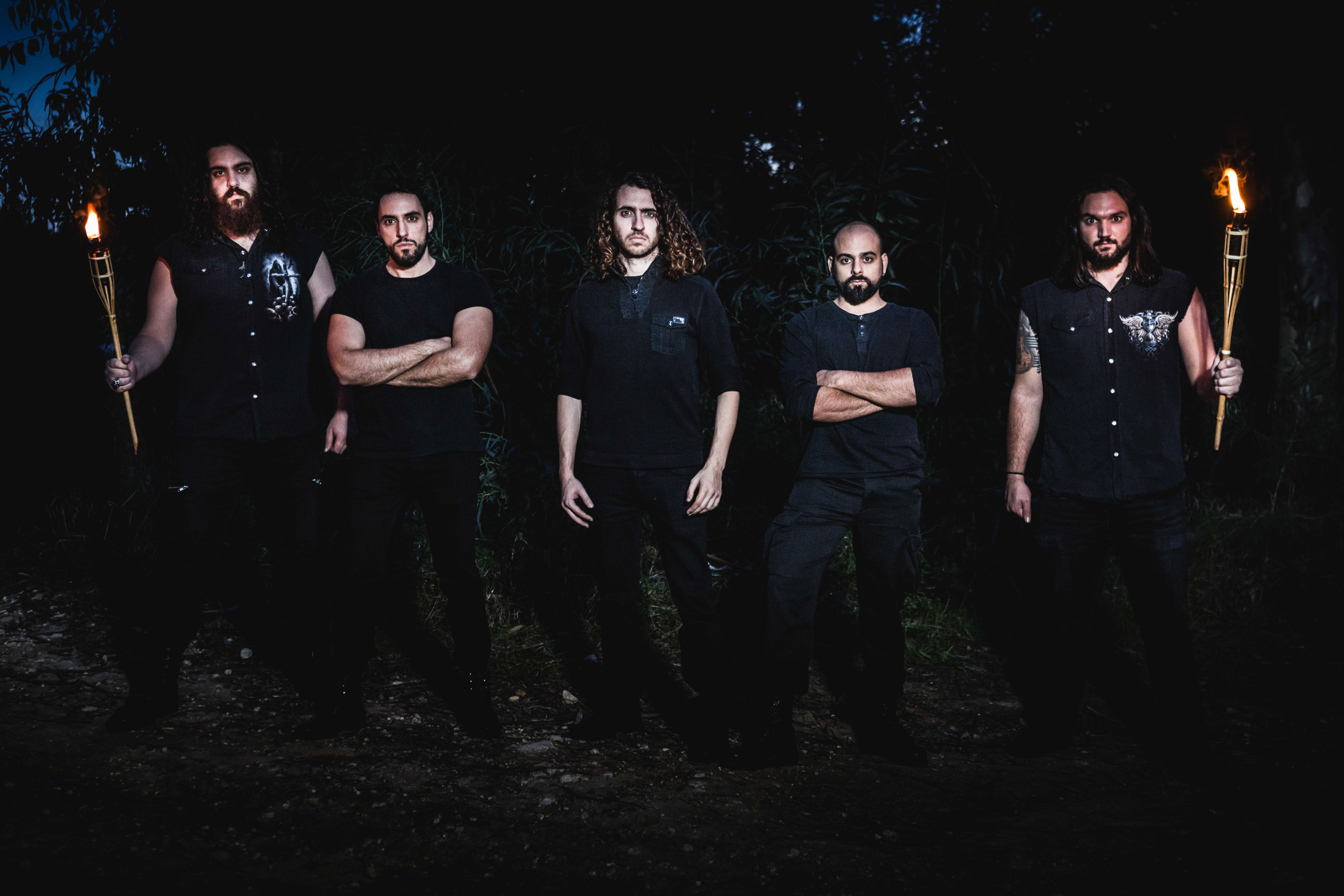 What are your future plans?
At the moment we are developing new material for our next full-length release, therefore a second album is in the works, hence you'll be hearing from us again soon. Ideally, a tour would also be a next step for us. When the time is right and it is safe to state that we will be performing live, we shall be back on the stage performing our songs.
Thank you very much for your time & Keep up the good work! The closure is yours.
Thank you very much for having us. We are glad that even though we can't play live as of now, we can still share our work and talk about our album Warrior in the Night, which is available on all digital platforms. You can also find out more about our story and purchase a physical copy from our website www.harmonizeofficial.com. Again, thank you very much!
By Steve the Filthy Dog.