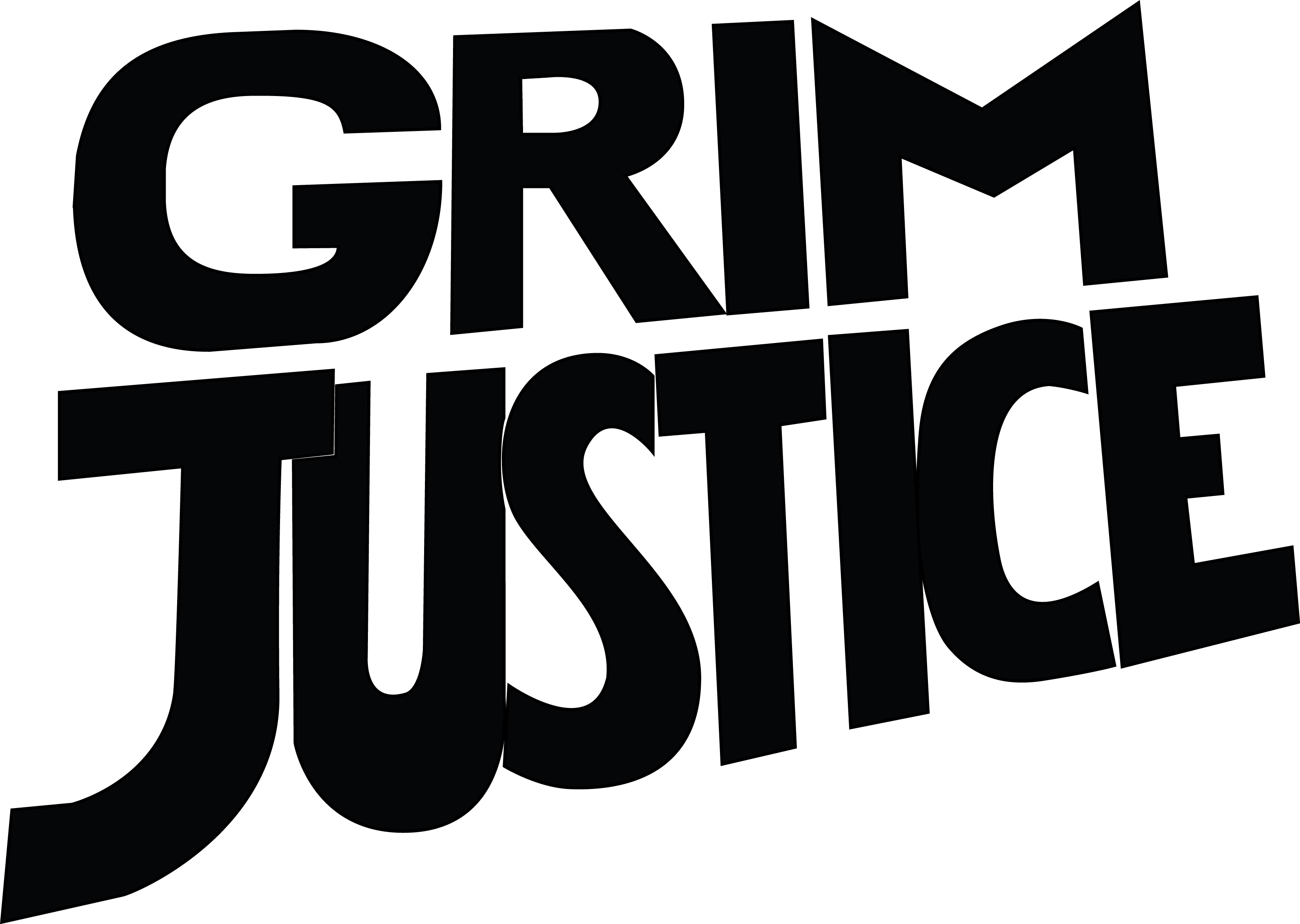 !!!HARD & HEAVY METAL FROM AUSTRIA!!!
Welcome to the FILTHY DOGS OF METAL Webzine.
Tell us a few things about GRIM JUSTICE (Members, Starting Year etc).
Greetings, and thank you very much for having us! We're a female-fronted Hard & Heavy band from Vienna, Austria, established in 2010. We mostly play mid-paced traditional Heavy Metal that celebrates harmonious guitar riffs and the unmerciful justice that everyone gets to know at least once in a lifetime. Next to the heavy yet melodic vocals by our front woman Michela, the musical arrangements delivered by lead guitarist Thomas, drummer Ernst, and bass player Gernot form an integral part of our characteristic sound.
You are going to release your new album ''Justice in the Night''. Tell us a few things about this project.
"Justice in the Night" is a very passionate and personal album that was recorded after a challenging period for almost all band members. The album features brand new songs such as the recently released single "Curse of the Moon", as well as songs from our founding period. The opening title track is a thrilling, fast-paced track composed by lead-guitarist Thomas. It is our reckoning with our societies' abusive and toxic individuals who do not refrain from walking over corpses to indulge their greed and privileges. The album "Justice in the Night" is releasing exclusively in digital format on November 25 on Bandcamp and on all major streaming platforms.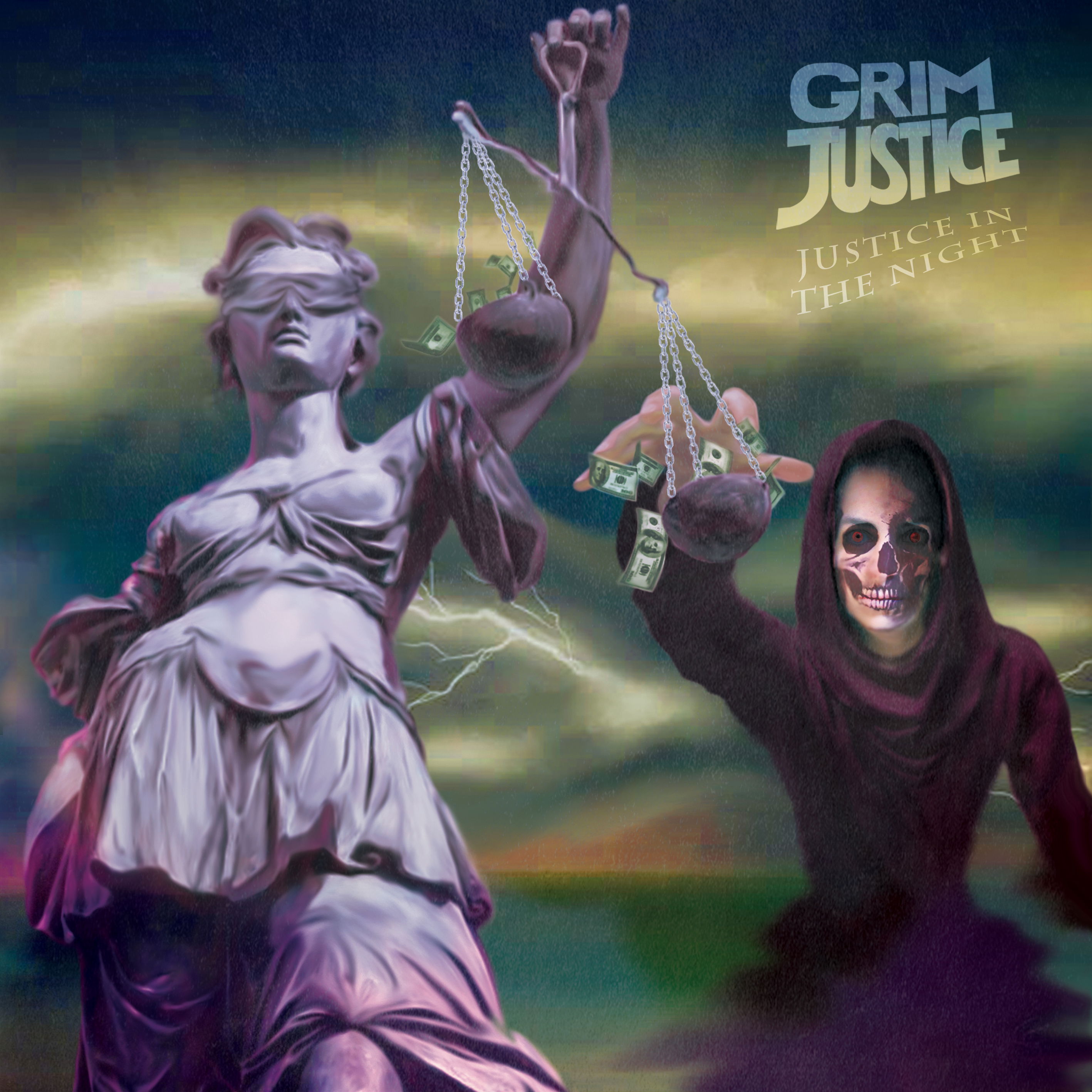 Label or DIY and why?
We are a bunch of independent artists that follow their great passion for Heavy Metal music. So far, we have been doing almost everything ourselves and by employing our own resources. Since its inception the band has been a hobby project, and our top priority is to remain independent from revenue and hit parade trends in the music business. We are not opposed to working with a label, but so far we did not come across one that met our expectations.
Do you prefer Vinyl, Tape, CD or Digital Format and why is that?
We all love Compact Discs, but to be completely honest with you, they have become quite impractical. Some of us still buy CDs, but actually all of us only very rarely actively listen to CDs anymore. We have also noticed that it has become noticeably harder to sell CDs, which is why we decided to go for an exclusively digital release for our album right now. We might release a limited CD edition later on, though.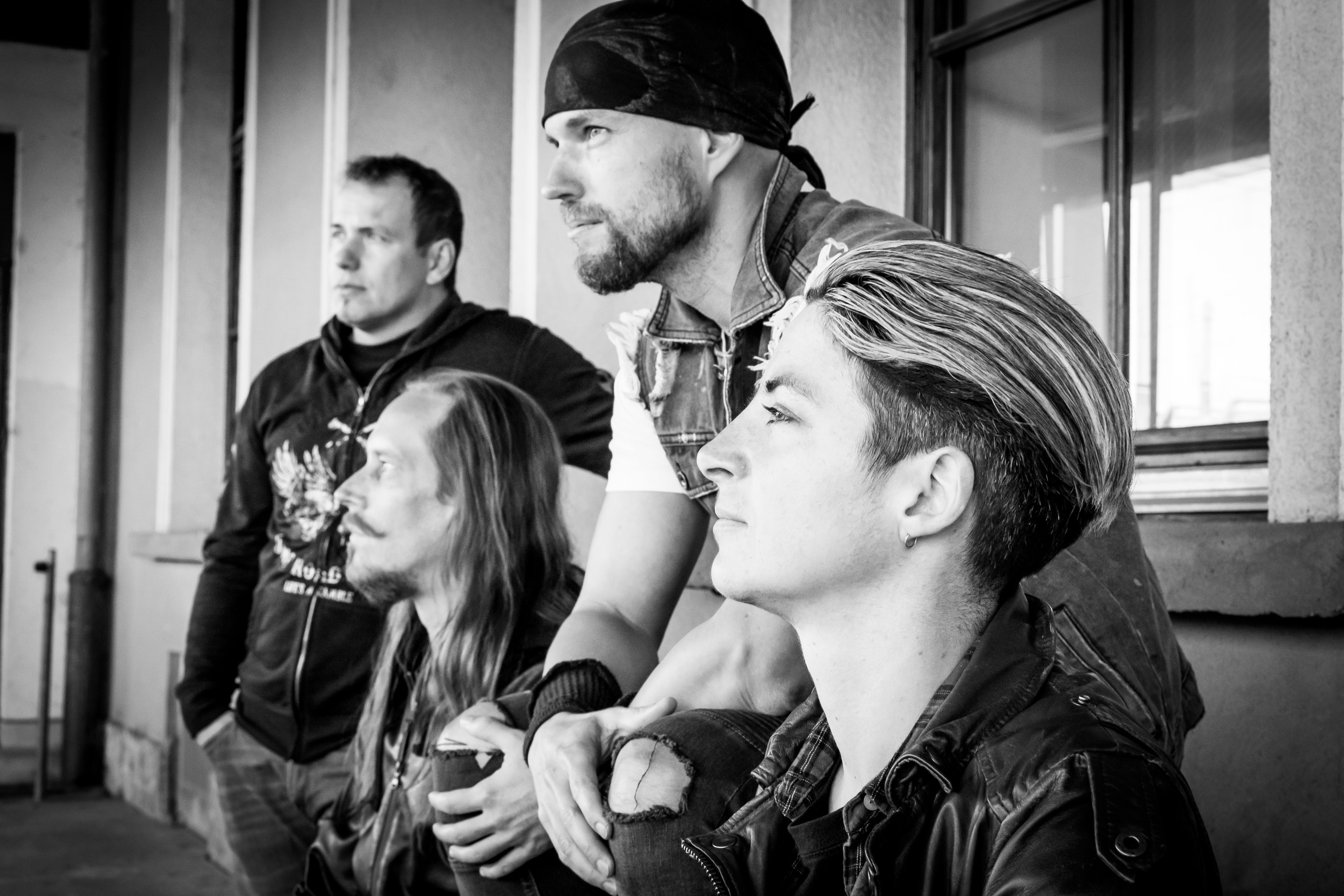 Your music style is Heavy Metal. Which are your main influences (Favourite Artists / Bands etc.)
Important influences of our work are late 70's and early 80's NWOBHM bands such as Saxon, Accept, Iron Maiden, and of course Warlock and the mighty Doro. When we founded the band, we had the vision to make music à la Dio, that is: Old school Heavy Metal with hard but melodic vocals. Most role models for Michela in terms of vocals are male singers like Bruce Dickinson or Ian Gillian, but she also looks up to female artists like Doro Pesch or Crystal Viper's Marta Gabriel.
Which things do you think a Band should sacrifice in order to succeed? Have you ever sacrificed anything in your life for a better future for your Band?
For us, a better future is to be able to continue making our music the way we want, and to receive the appreciation and support of our loyal fans without the pressure of having to produce the next selling hit. If you put it that way, one could say that we are ready to sacrifice the opportunity for commercial success for the kind of music that we and our fans believe in. But then again, we do not feel that we have to make huge sacrifices to do what we love to do.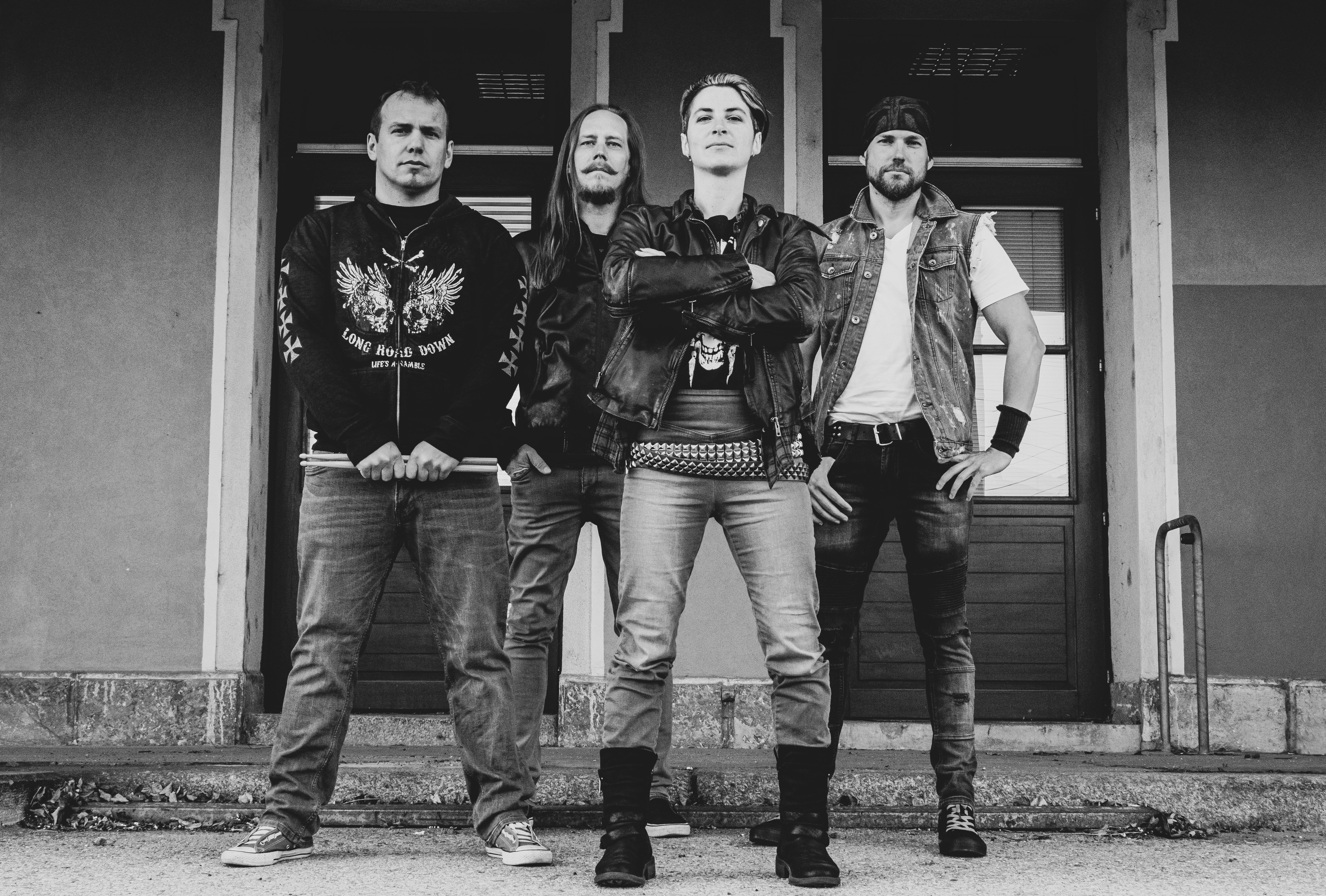 Describe your ideal live show as a performance Band. Have you already experienced that?
What we appreciate the most is when gigs are well organized, with good sound, and packed with people who are down to party. One of the most remarkable gigs we experienced was in the Netherlands, at PoGo Gorinchem. It was the final gig of our Europe tour with Lyriel, Circle Unbroken, and Dreamslave, and for one of our songs all the other bands secretly gathered and rushed on stage to party with us. That was a truly unforgettable, magical moment.
Which attributes, do you think, that a new Heavy Metal Band should have in order to gain identity and be unique?
Our ambition is to add a clear individual note to New Wave of Traditional Heavy Metal music. We always try not to sound too catchy or cliché, because we tend to find such working recipes very boring. So we orient our work towards bands who make more complex and intriguing compositions. Style-wise we stick to Hard & Heavy, but we also do not want to limit ourselves by rigid conventions. This is how we try to do it, but you ought to tell us if you agree with our approach. *wink*
Do you believe that Digital Platforms help the new Heavy Metal Bands? Which, do you think, is the ideal way for a Band to promote its work?
That is an excellent question, and we do not have a definite answer. We did not use to be very active on digital platforms since we had a strong local community that we met at underground gigs. Of course, with the pandemic this drastically changed and we decided to finally add our music to Spotify and all the other streaming services. It was a tough decision, because we do not think that these platforms have fair conditions for small independent artists. But then again, they provide an easy opportunity to make music easily accessible at low cost, and this is certainly a good thing.
The last 2 years worldwide we have faced many dark, strange & new situations with our everyday life (covid, lock-down etc.) Did all of this affect you positively or negatively?
We started to record our current album in 2020, right before the pandemic. Due to the recurring lockdowns and traffic restrictions we had fewer opportunities to get to the home recording studio, which meant additional unplanned delays. But because of the lockdowns, we also had more room to work on the musical arrangements and the guitar harmonics at home. For the first time, every solo, every overdub, and every harmony was meticulously composed, and we are really satisfied with the results.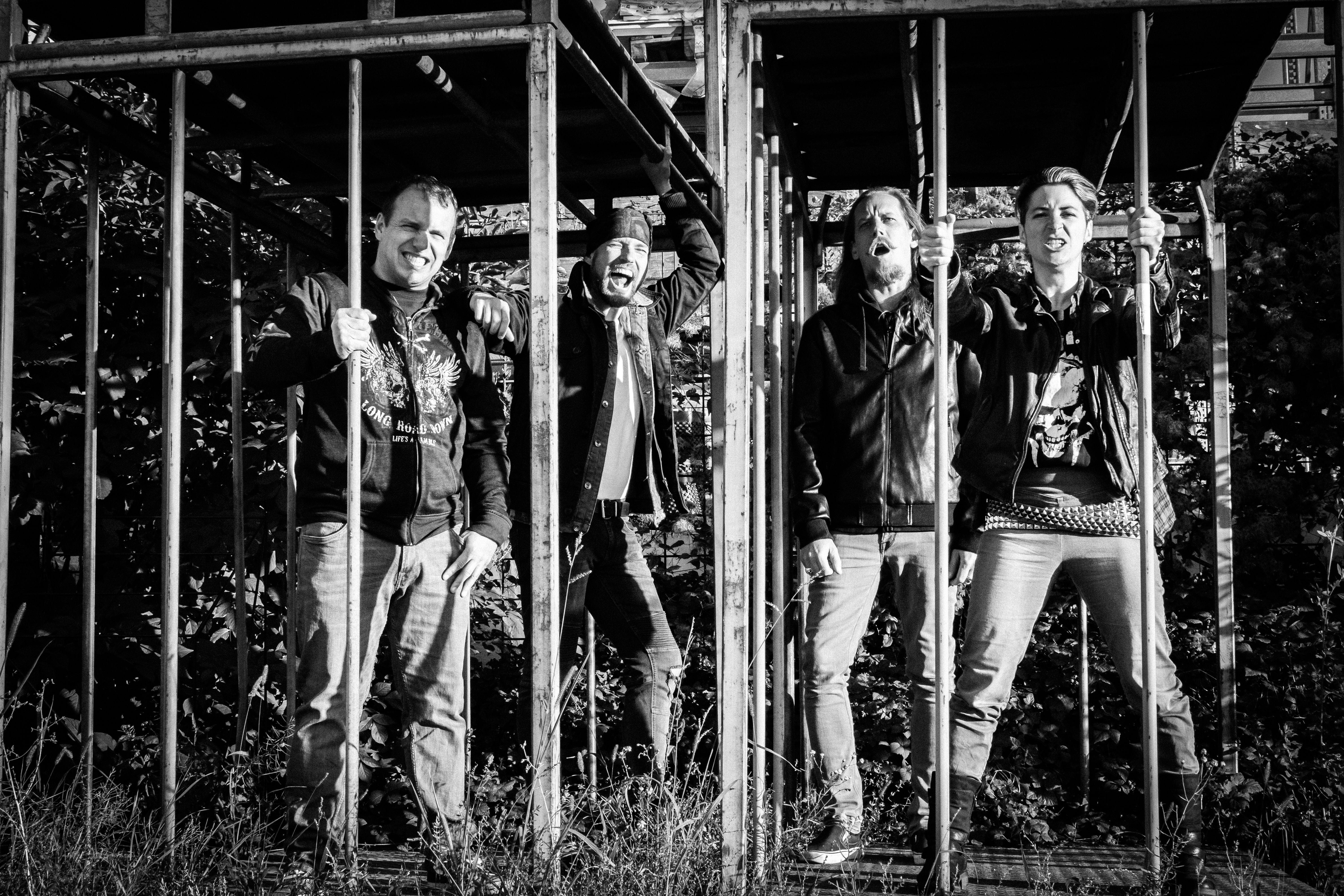 Tell us a few things about the New Underground Metal Scene in Austria (Bands, Fanzines, Webzines, Metal Clubs etc.)
We have a lively Metal Scene in Austria. Especially in Vienna, lots of underground bands meet - for example our friends Küenring, High Heeler and Wildhunt. Our favorite Metal Club in the Austrian capital is definitely the Battle Axe Vienna.
Do you know anything about the Hellenic Metal Scene?
Not very much, unfortunately. We have a couple of contacts from our support gig for Gus G back in 2015 in Vienna. But other than that we never had the pleasure to get to know the Hellenic Metal Scene. Hopefully this changes in the future, we really love the country!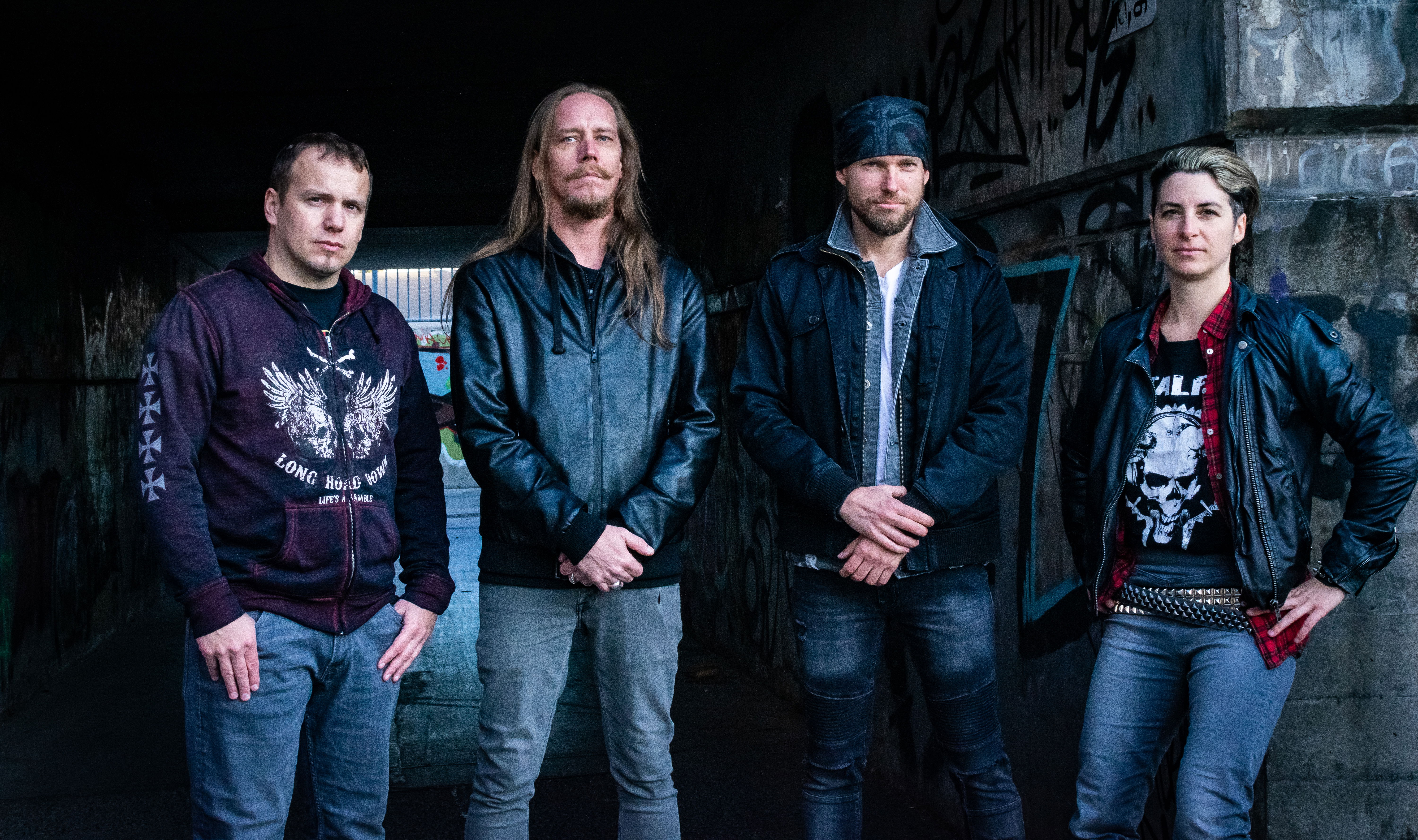 What are your future plans?
Right now, our goal is to get more attention for our upcoming album and the recently released music video Curse of the Moon. We also have some unreleased recordings that we plan to publish at some point next year. And another single release is in the pipeline as well. We are absolutely excited about everything that is going on at the moment, and we are really looking forward to the new people and fans that we will meet along the way.
Thank you very much for your time & Keep up the good work! The closure is yours.
Thank you, Stavros, for your kind words and the great interview! To all Filthy Dogs of Metal readers: If you fancy some good old and grooving Heavy Metal, make sure to tune in and follow our Bandcamp, Spotify, and YouTube. Join our growing community and get in touch with us via Instagram and Facebook - links below. Thanks a lot for your support, you rock!
By Steve the Filthy Dog.
Website: http://grim-justice.at/
Bandcamp: https://grimjustice.bandcamp.com/
Facebook: https://www.facebook.com/GrimJustice
Youtube: https://www.youtube.com/@grim.justice
Spotify:https://open.spotify.com/artist/4xEoqCllmEzzdFgpJ6Agj2
Instagram: https://www.instagram.com/grim.justice/
Watch the Official Music Video of ''Curse of the Moon'' on YouTube: https://youtu.be/j3RZxwkhtOg
Photo Credits © : Verena Ettl-Weber