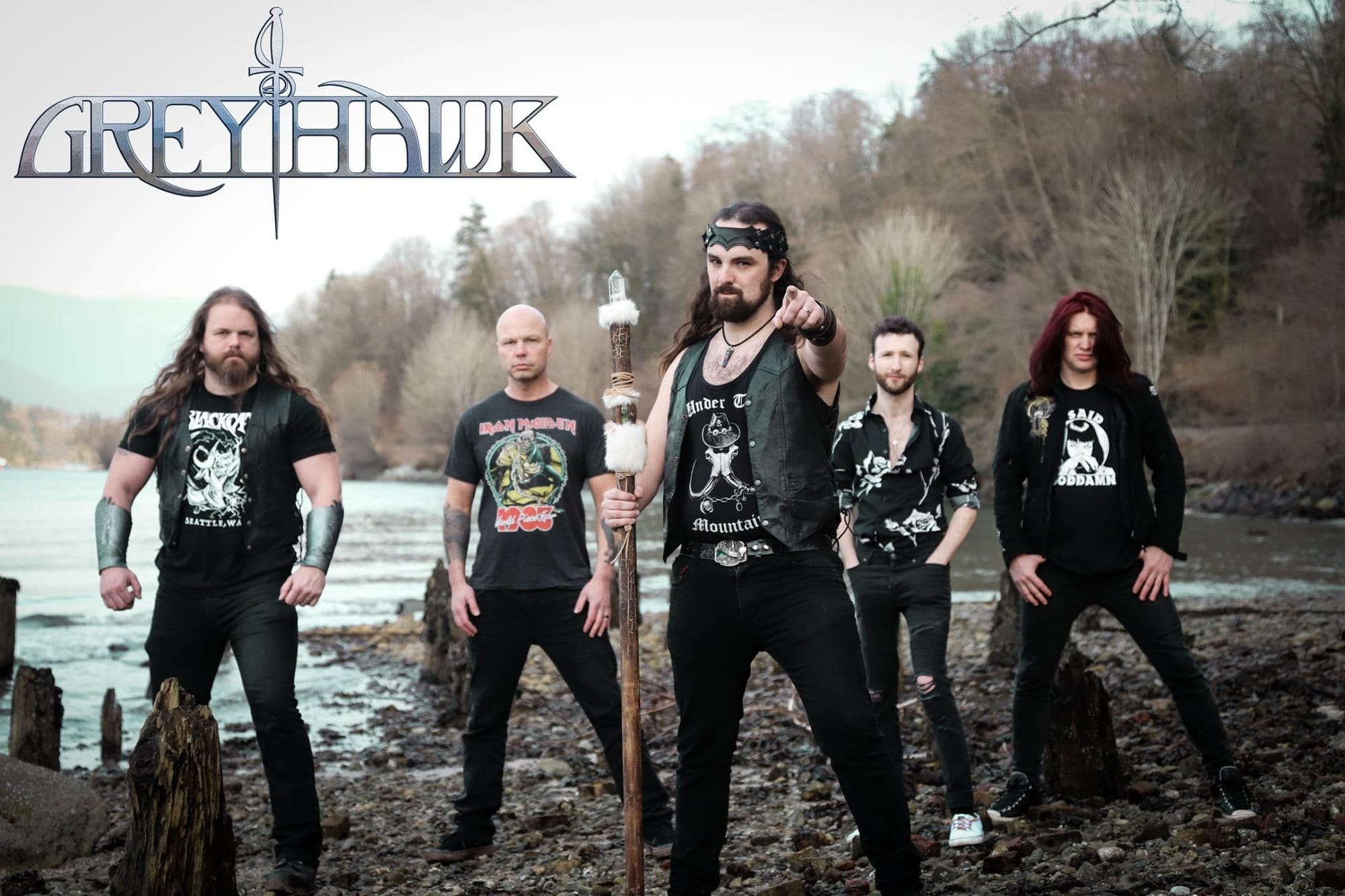 !!!US HEAVY METAL!!!

We had a conversation with Darin Wall (Bass).Enjoy!
Welcome to the FILTHY DOGS OF METAL Webzine.
1. Tell us a few things about GREYHAWK (Members, Starting Year etc).
Our Lineup is as follows:
Rev Taylor - Vocals
Jesse Berlin - Guitar
Alika Madis - Guitar
Darin Wall - Bass
Nate Butler - Drums

Myself and Jesse have known each other and have been writing music together since 2016, but as the band Greyhawk we formed in the Winter of 2018. We are based out of Seattle, WA, and have thus far released one EP "Ride Out" which was released on Swords and Chains Records in 2018. Now we are set to release our debut full length album.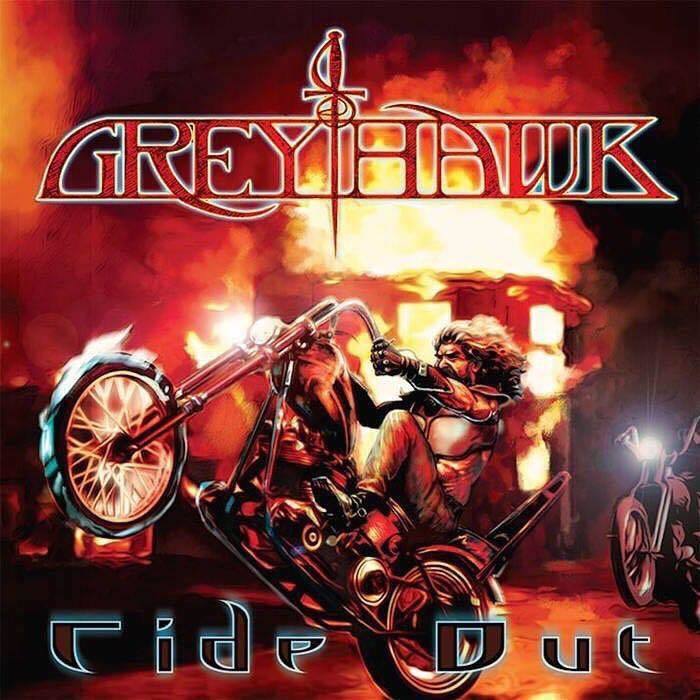 2. You are going to release your new album "Keepers of the Flame". Tell us a few things about this work.
''Keepers Of the Flame'' is essentially a classic sounding heavy metal record. For those who heard our debut EP, we have definitely stayed the course sytlistically that we started on that one, but we have expanded the songwriting to include a wider variety of songs. There's some fast burners, some longer epics, mid paced stuff, even a ballad! However the ethic is the same, fist pumping heavy metal anthems that make you wanna drink beer and hail the metal gods!
3. Label or DIY and why?
We will be releasing this album on Fighter Records. I'm a firm believer that labels are still a big help to bands in 2020. It kicks open a lot of doors for you promotion wise, visibility, lends credibility with bookers and really it's just nice to have someone else dealing with stuff like the manufacturing of the physical product so we as musicians can just focus on the music.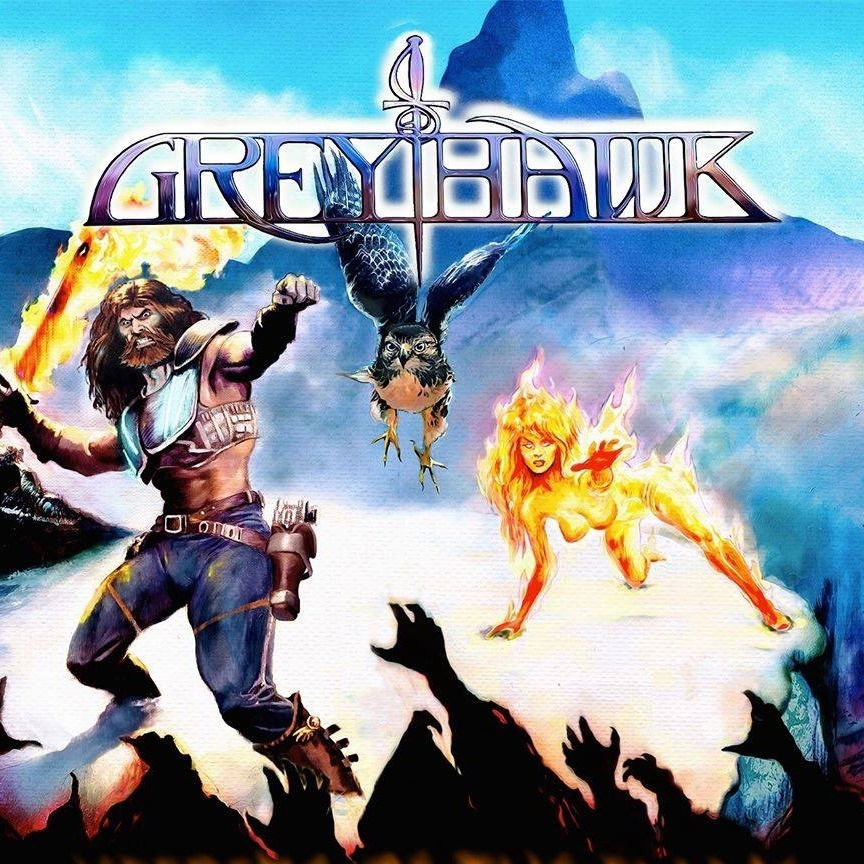 4. Do you prefer Vinyl, Tape, CD or Digital Format and why is that?
I'm a vinyl guy for the most part, because I think they look and sound cool, but the CD is the superior sounding medium for music. There's no debating it. CDs sound the best. But personally I love vinyl for the look for the art and the novelty of spinning it. I have no time for cassette tapes. I hated them in the 80s and 90s and I hate them now.
5. Your music style is Heavy Metal. Which are your main influences (Favourite Artists / Bands etc.)
We have many different influences as individual players, but some that we all share are Dio, Judas Priest, Yngwie Malmsteen, Manowar, Dokken, Hammerfall......the good classic melodic stuff. You'll find when you listen to our music it's a healthy mixture of classic metal, power metal and shred.
6. Which things, do you think, a Band should sacrifice in order to succeed? Have you ever sacrificed anything in your life for a better future of your Band?
It depends on your bands goals! Some bands want to conquer the world, some want to just play the local bar on a Saturday night. If the first one is your goal then you have to sacrifice whatever you have to sacrifice to get there, because it's a hard haul. If you're just wanting to rock the local pubs then don't sacrifice anything. I think the main things bands sacrifice is money and time. Touring, practicing and recording means time away from work, loved ones, and friends. We all do it to some extent.
7. Describe your ideal live show as a performance Band. Have you already experienced that?
For us, our main goal as far as live perfomances go is to play in Europe. That's the dream for us. North America is great but our style of heavy metal is so much stronger overseas, we need to get over there and we are going after it full throttle. But the ideal gig is any show where you give the audience their money's worth. And us in Greyhawk take pride on delivering that every time we take a stage.
8. Which attributes, do you think, that a new Heavy Metal Band should have in order to gain identity and be unique?
You just have to have your own style and swagger. I'm not of the opinion that bands need to reinvent the wheel, because the wheel works just fine! But you gotta put your own spin on it (pun intended). Like, it's cool if you play 80s style metal but why should I listen to your band instead of just going back and listening to all the bands that did it so well back then? Just have something to say and put out there that has your own stamp on it.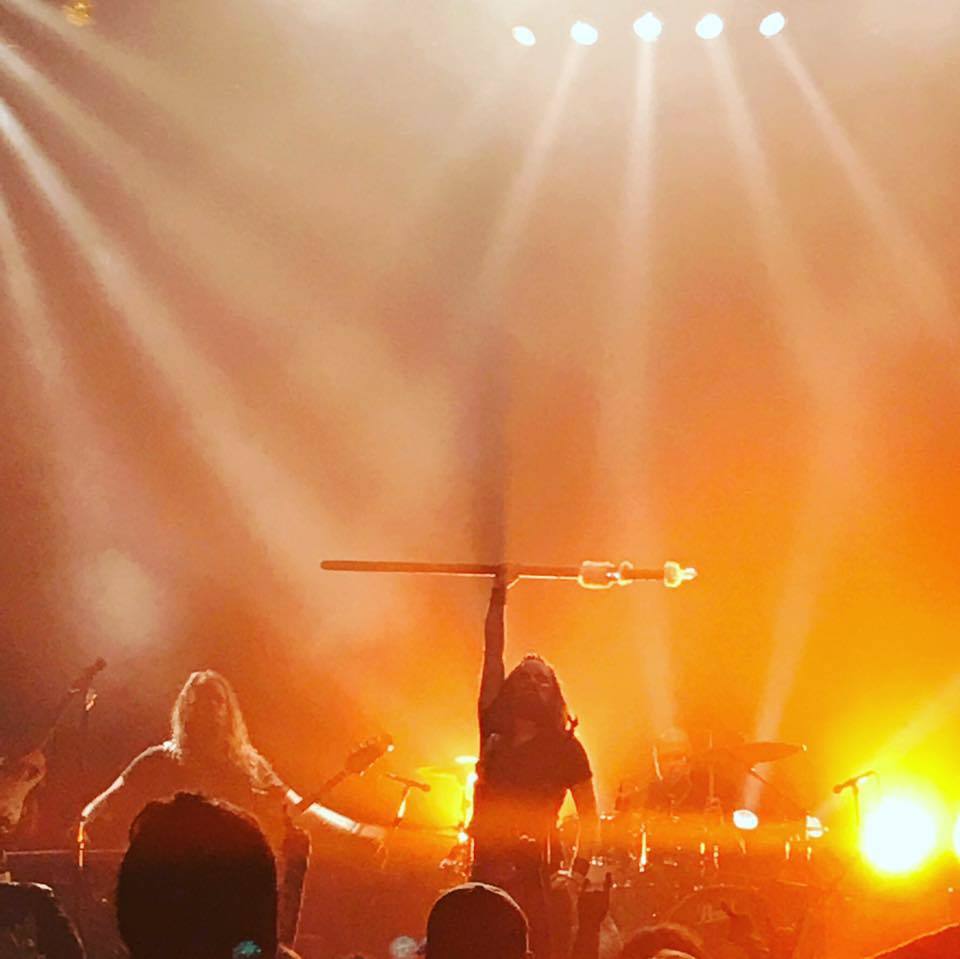 9. Do you believe that Bandcamp and other Digital Platforms help the new Heavy Metal Bands? Which, do you think, is the ideal way for a Band to promote its work?
Absolutely! Look the digital revolution has already happened in music, so we might as well embrace it. Bandcamp is by far the best for the artist. The platform and business model is very effective and fair, the profit sharing is very fair, and the support staff are extremely helpful. Spotify and Apple Music leave a lot to be desired though.
10. Tell us a few things about the New Underground Metal Scene in Seattle, Washington USA (Bands, Fanzines, Webzines, Metal Clubs etc.)
Seattle and Washington state has a really cool scene. Some bands of note here are Skelator, Solicitor, Kommand, Oxygen Destroyer, Point Zero, Toxic Reign, and many more. There aren't many fanzines or webzines here, but one cool one is Metal Bulletin Zine, and we have KISW Metal Shop that does a great job of flying the metal flag on the radio for many years now. Most shows in town here happen at places called The Highline, El Corazon and The Kraken.
11. Do you know anything about the Hellenic Metal Scene?
Not too much. I know the bigger bands like Rotting Christ, Septicflesh, Firewind, Sacral Rage etc. But I wouldn't call myself an expert in it.
12. What are your future plans?
To just keep this Greyhawk machine flying! We have the new album coming out on June 16th, and I hope everyone likes it. We plan to resume shows and touring as soon as this pandemic lets up and we are able, as well we are designing a ton of merch and already planning the follow up album so Greyhawk is just getting started!!!
13. Thank you very much for your time & Keep up the good work! The closure is yours.
Thank you very much for taking the time to read this interview and your interest in Greyhawk. Ride out, with the undying flame of metal burning in your heart!!!!
By Steve the Filthy Dog.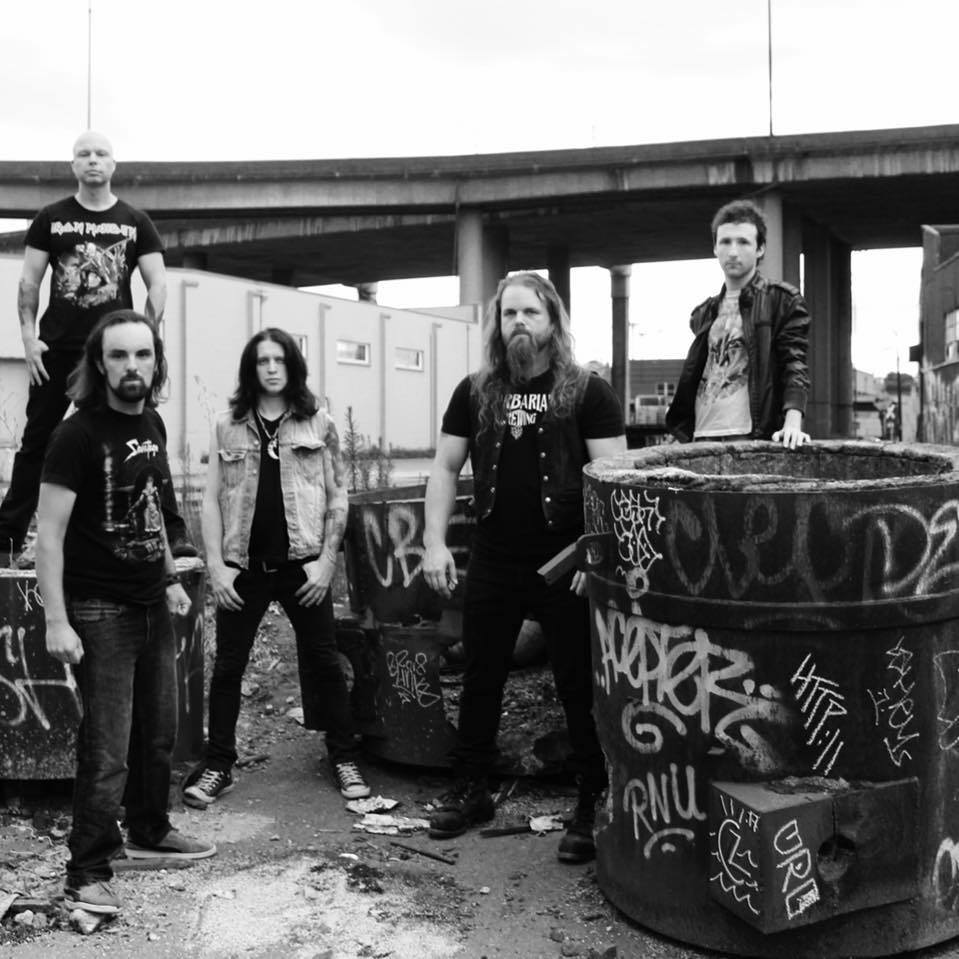 GREYHAWK CONTACT:
https://greyhawkmetal.bandcamp.com/releases
https://www.facebook.com/Greyhawkmetal/
https://www.instagram.com/greyhawkmetal/