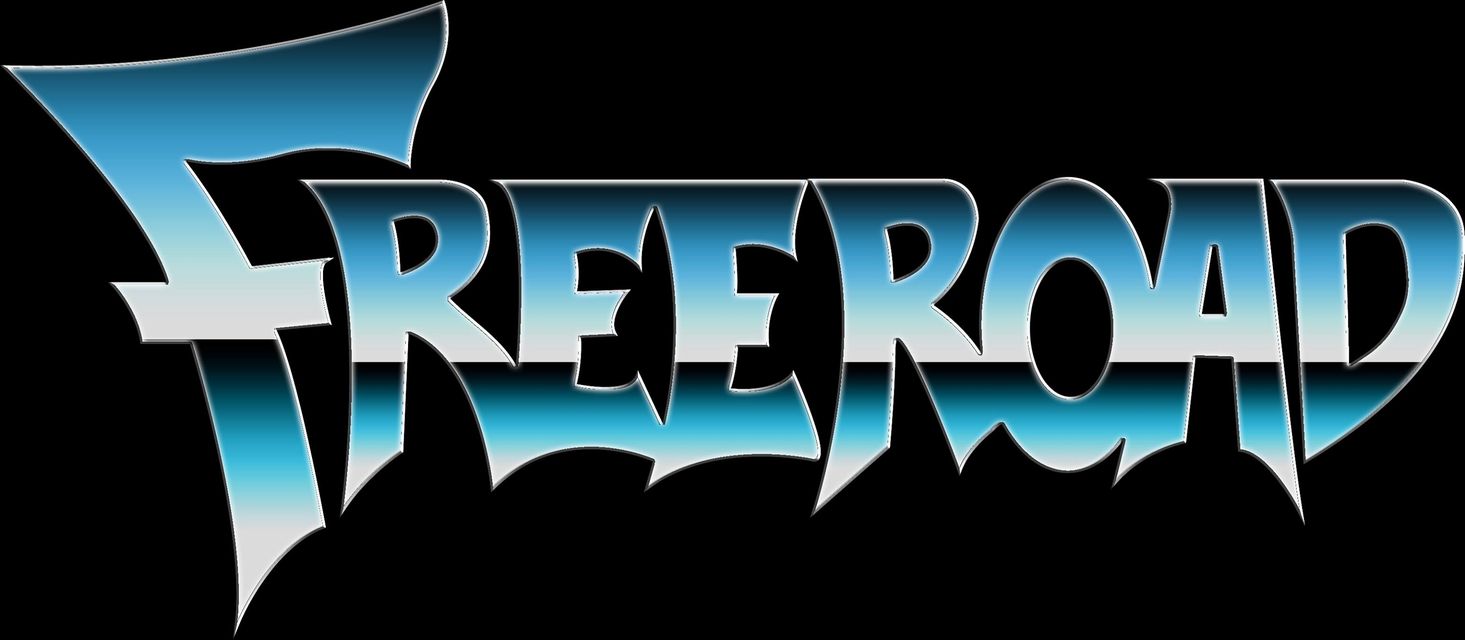 !!!OBSCURE HARD 'N HEAVY METAL FROM MEXICO!!!
Welcome to the FILTHY DOGS OF METAL Webzine.
Tell us a few things about FREEROAD (Members, Starting Year etc).
Hello, first of all we'd like to thank you for taking the time and considering us for this article.More than a band Freeroad is a bond between friends united by Rock 'n Roll and the music we love Individually we all have been musicians on the local scene of Monterrey, Nuevo Leon, Mexico for quite some years now, playing different styles, concepts and genres we found each other on the way thanks to the music we like and influenced us. It's hard to give an exact date of the band "foundation", we've been friends for years and it's the result of all the times we hang out to play together and make music we have different bands and projects but on Freeroad specifically for about 3 years now. Freeroad is conformed by the members Ranzig Mendoza (guitar), Eli Arrieta (bass), Alejandro Velazco (guitar) and Daniel "Fish" Carranza (drums).
You have recently released your single ''Do What You Feel''. What is the Feedback from your audience as well as from the Press?
The feedback has been more that we could expect, it make us very happy that our first single had this much acceptance on the social media. It gives us motivation to carry on and working twice as hard to fill all the expectations that we may have caused on the audience.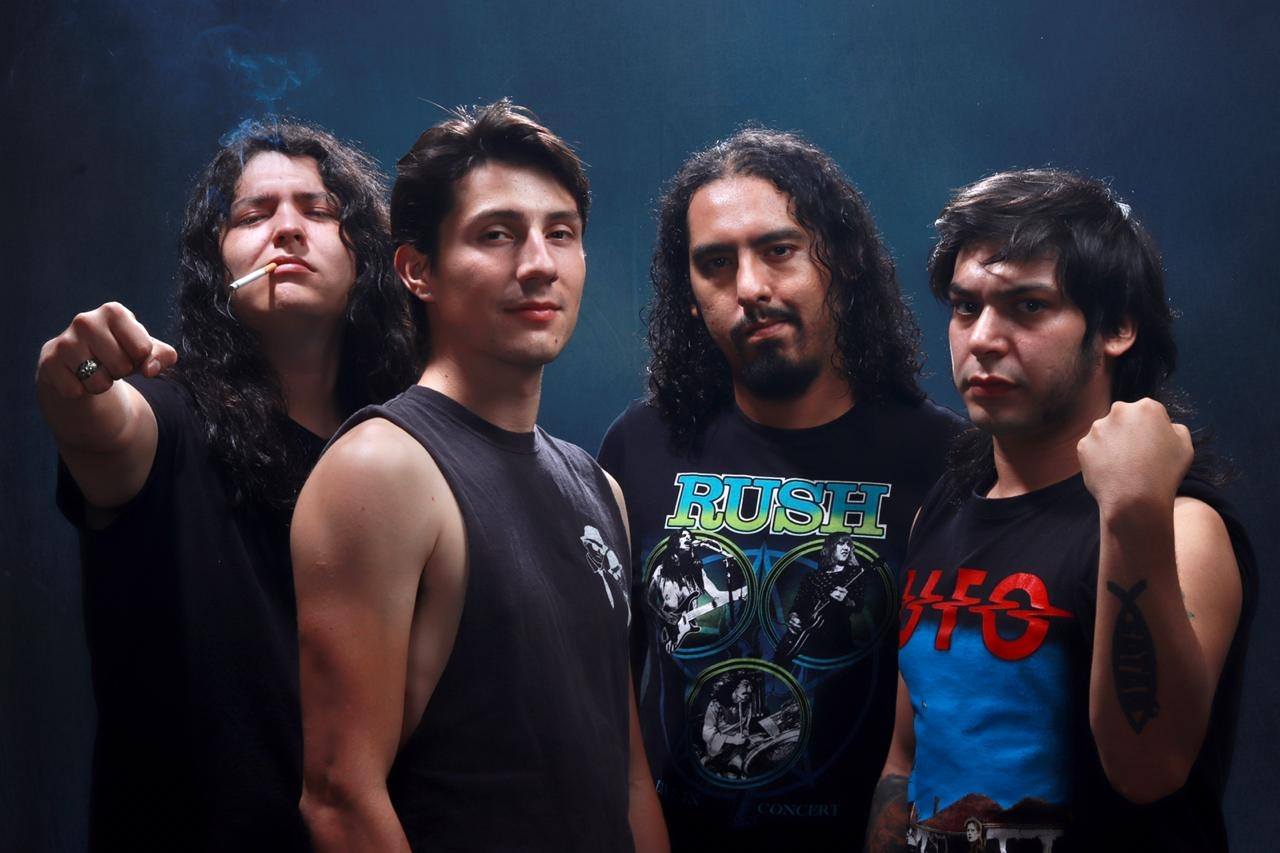 Label or DIY and why?
Right now all the bands and music we are making have been DIY and it has worked for us. In other bands we've had help from independent labels for manufacturing our material and promoting us for what we are thankful. As well some bad experiences it's been a long road but as for Freeroad I think we are open as long as they don't try to change our essence.
Do you prefer Vinyl, Tape, CD or Digital Format and why is that?
All of them are great, but our favorite is and always will be vinyl we love all the classical sound and essence it has. But in the other hand thanks to digital format is easier to reach more audience and get known around the globe.
Your music style is Hard 'n Heavy Metal. Which are your main influences (Favourite Artists / Bands etc.)
About the style we love all the old school classical sound from the 60`s - 80's decades. From the hippiest grooves of The animals, Jimi Hendrix, WAR, to mention some all the way to extreme metal like Death and Possessed as well as blues and jazz. Music is so beautiful and vast just focus in one music genre in particular in other songs we're working on Freeroad will have some of those elements. Of course keeping the essence and vibe of late 70's and NWOBHM.
Which things, do you think, a Band should sacrifice in order to succeed?
Have you ever sacrificed anything in your life for a better future of your Band?
I think that in order to succeed in any of your dreams some sacrifices are necessary to fulfill all your objectives. But as for a musician some times it can be harder in eyes of a society where been successful means to be wealthy, have a stable job, getting married with kids and having tons of money in the bank you need to sacrifice your stability, jobs, relationships, it is a way of life. Blood, sweat and tears that's what it takes.

Describe your ideal live show as a performance Band. Have you already experienced that?
We've had a lot of great experiences playing live but I think the ideal show for us would be a gig in another country with a crowd singing to our songs
It doesn't matter if there's a few people watching as long as they feel it.

Which attributes, do you think, that a new Heavy Metal Band should have in order to gain identity and be unique?
Some times new metal bands sound pretty similar to other bands, like they are trying to imitate them. There's nothing wrong on being loyal to the sound of metal, but try something different, thinking outside of the box improving your sound. Taking different influences and merging them together, but more importantly keeping the attitude, be constant and take consideration of all the ideas of your band mates there is no room for ego in a band.

Do you believe that Bandcamp and other Digital Platforms help the new Heavy Metal Bands? Which, do you think, is the ideal way for a Band to promote its work?
Yes, digital platforms in this times are practically essential for a band to show its work to the world. But that does not assure that you'll get the impact that you wish. The best thing about the metal scene is that it's a community that is always looking forward to find new music and supporting it the classic way, buying, CDs, vinyls and going to shows, but as well they're really demanding crowd that's why the best way to promote it is working hard in your material, focus in trying to improve your music, and always keep your feet in the ground.

Tell us a few things about the New Underground Metal Scene in Mexico (Bands, Fanzines, Webzines, Metal Clubs etc.)
It's a very active scene there's always shows, new bands and great support. We even have shows on tv, as well as webzines supporting local artists both indie and metal, there's a lot of clubs for playing live, but we don't have any fanzines yet, all the community is a big fanzine sort to speak.

Do you know anything about the Hellenic Metal Scene?
It remind us a lot of our scene we know there's a lot of Black and Death Metal. We like the band Rotting Christ but honestly we don't know a lot about the subject.
What are your future plans?
In short term as long as the pandemic is still holding us back for live shows we're planing to keep working in the studio to release our first material, it's gonna be an EP with 6 songs and as well work on our first videoclip of the band, getting ready, rehearse and prepare for live gigs and hopefully we can make it to play in other countries and cities to get known
And for long term keep on doing what we love always, we have other songs apart the 6 songs of the EP for the full LP and still making more Freeroad is a band that's gonna be here for long.
Thank you very much for your time & Keep up the good work! The closure is yours.
Once again thanks to FILTHY DOGS OF METAL to take the time for this awesome interview! We're very excited for the future, we just can be grateful for this amazing feedback.
KEEP THE FLAME OF ROCK N ROLL ALIVE AND DO WHAT YOU FEEL!
By Steve the Filthy Dog.
FREEROAD CONTACT:
https://www.facebook.com/Rocknrollchasers/
https://www.instagram.com/freeroadmx/?fbclid=IwAR1s3aDGyJTW7DEIiPU6pYQIejnSKMyuM0V0Of-rZXbPLaXkJru8iCa-Exc