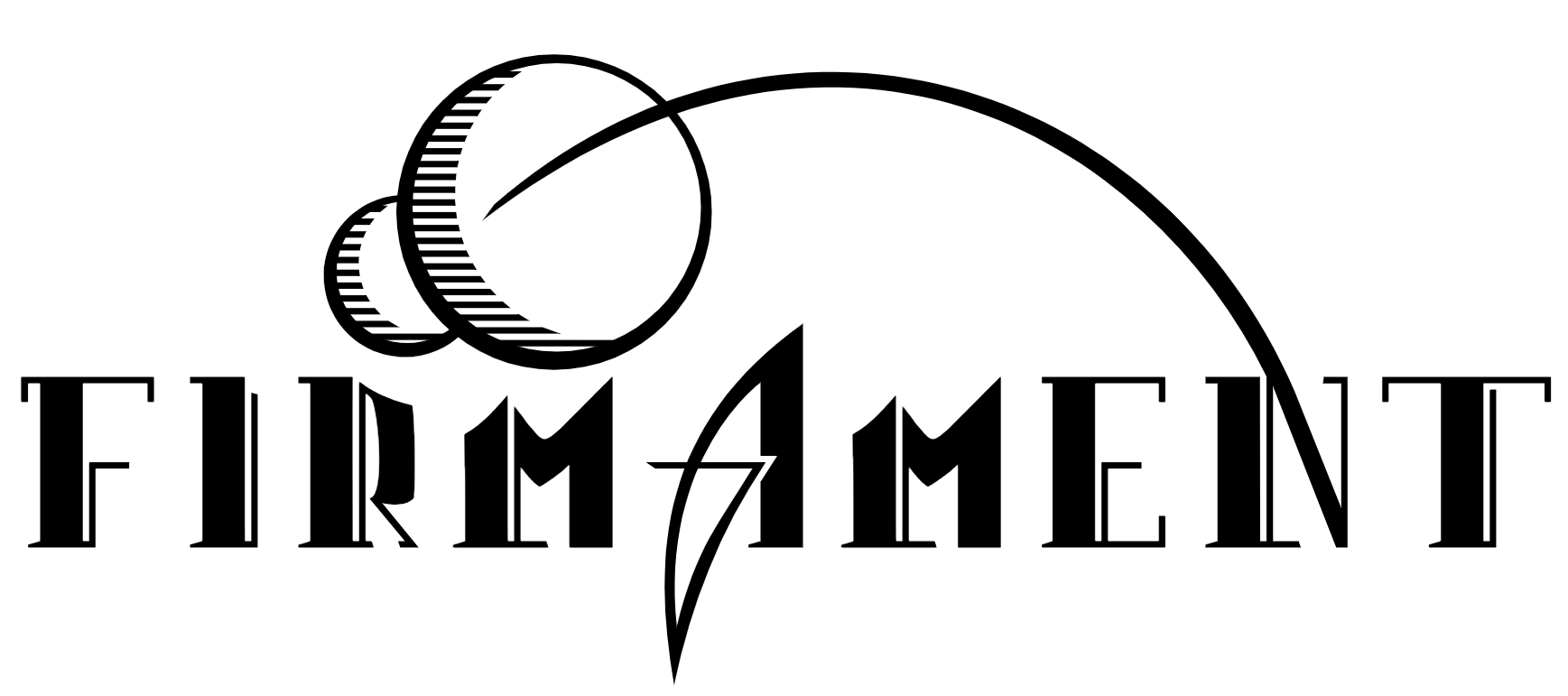 !!!HARD 'N HEAVY METAL FROM LEIPZIG, GERMANY!!!
We had a conversation with Phil (Guitars). Enjoy!
Welcome to the FILTHY DOGS OF METAL Webzine.
Tell us a few things about FIRMAMENT (Members, Starting Year etc).
Hello Stavros and thanks for the interview request! FIRMAMENT started in early 2021 and we are just a bunch of friends that enjoy old Heavy Metal and Hard Rock music. So of course we decided to form a band which goes in a similar direction. And since Tom, Maik, Jonas and me already played in a band called Tension before, we were just looking for a new bassist and asked Stefan if he wants to join us on bass guitar.
You have recently released your single ''The Void / Losing You''. What is the feedback from your audience as well as from the press?
The feedback from the listeners is pretty good and positive so far.Of course we didn`t get too much feedback yet by the press, because we`re a totally new band and those two songs are basically our first sign of life.Also it`s important to know that this is a digital release only for now, maybe we will release it on physical format as well.I think that we still need to give it some time to spread on all of those internet platforms, so let`s talk about that later haha. But of course we hope to get as much feedback as possible!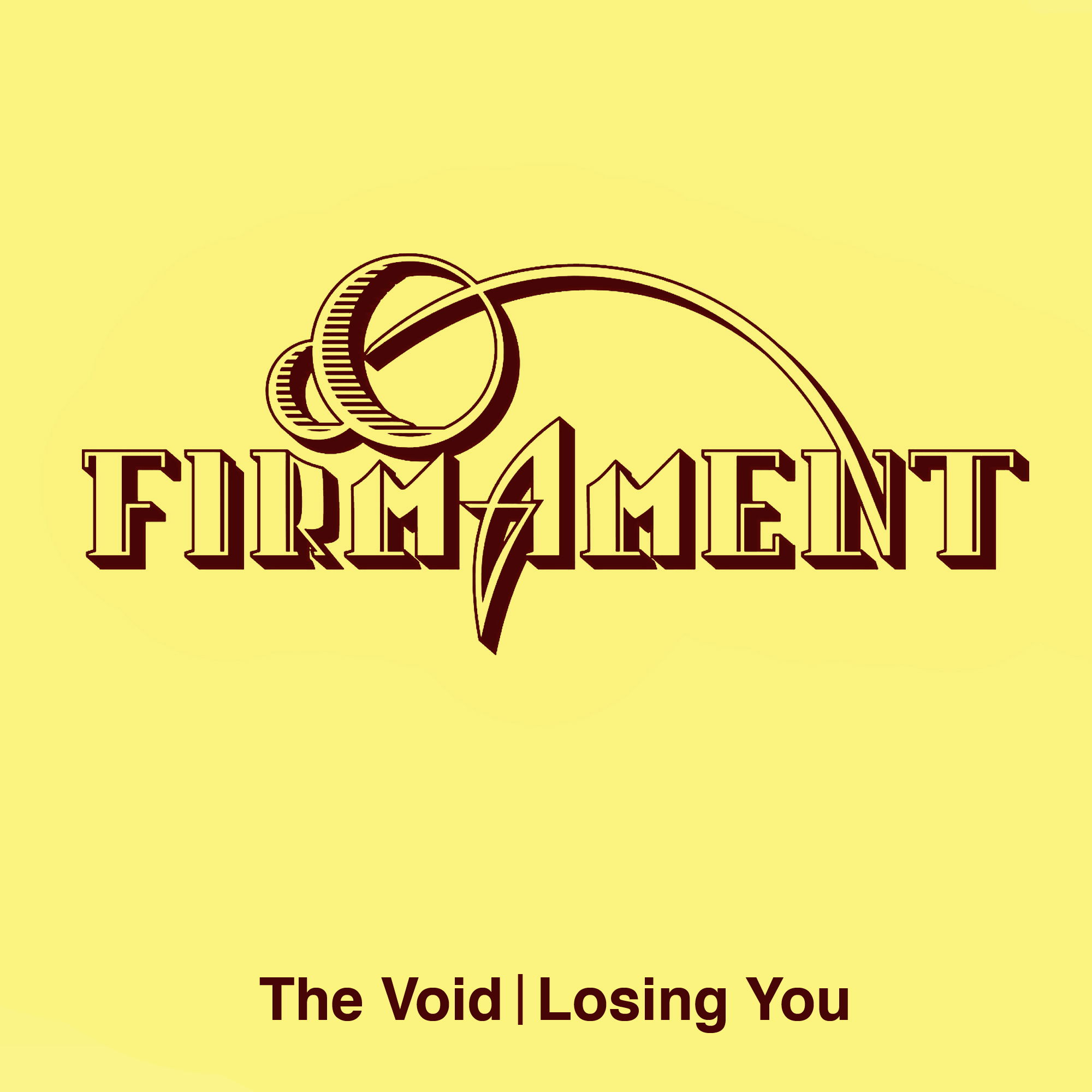 Label or DIY and why?
Both have their pros and cons: The good thing about a label is that it makes things way easier, for example: pressing the actual physical formats, promotion and the general safety that you get as a band on a label. DIY is also amazing, because you can do everything in the exact way you wanted to do it and in general you have more control about everything that`s going on. I mean: many great releases from the 70s/80s were private pressings which are being rediscovered currently because of the internet luckily. But if some of those great bands would`ve had a label they might achieved a bit more back in the days.
Do you prefer Vinyl, Tape, CD or Digital Format and why is that?
I definitely prefer vinyl over tape, CD and digital are my least favourite formats personally. Vinyl just has a way better sound when it comes to old releases, it sounds very dynamic to me and also the whole aesthetics of having this LP-sized cover are superior, instead of just having a tiny booklet to look at. Also you need to take your time when you listen to a vinyl record and you tend to listen to the whole album, instead of just skipping through the songs like on a digital release for example. Tapes don´t have the best sound for sure, but they have their charme as well. Especially if you`re collecting old demo tapes like me. Mostly it`s stuff you can`t find on any other release and it gives everything a very "raw" feeling so to say. CDs only make sense to me if you buy some compilations or stuff that only was released on CD, but it feels like it`s a bit of a "dead" physical format now. Digital Releases are very convenient, but it`s just missing all the gimmicks that physical formats have and also it makes you consume music way "faster" than the other formats.
Your music style is Hard 'n' Heavy Metal. Which are your main influences (Favourite Artists / Bands etc.)
Our main influences are bands from the 70s and 80s. Classic bands like Scorpions, Wishbone Ash, Judas Priest, Manilla Road as well as "smaller" bands from the NWOBHM like Witchfynde, Ritual, Legend, Mythra. The list could be continued forever, but since all of us have a very in-depth knowledge about music in general, it`s hard to focus on a few bands only.
Which things, do you think, a Band should sacrifice in order to succeed? Have you ever sacrificed anything in your life for a better future of your Band?
This band isn`t around for too long, but I can tell you something about my old band: If you play in a band you always have to sacrifice money, nerves and time of course. Once we were supposed to play a tour which would be completely organized by someone, but then the person said the tour wouldn`t be happening, so I organized the whole tour on my own (booking venues, organizing the whole trip, being in contact with the organizers)... This was a nightmare for someone who wasn`t had any experience with that at all. So props to the people that do this professionally.
Describe your ideal live show as a performance Band. Have you already experienced that?
Unfortunately I can`t tell you too much about this topic in the context of this band. We haven`t had the chance to play live yet, but hopefully soon it will change. But in my imagination and experience in the other band I´d say the most important factors are: A good sound on stage and in front of the stage, an enthusiastic audience and some good bands with nice people as a company on the billing.
Which attributes, do you think, that a new Heavy Metal Band should have in order to gain identity and be unique?
In my opinion it`s very hard to be unique in this pretty "limited" definition of Heavy Metal anymore. Almost everything has been done already in the past, so many bands nowadays tend to try to copy their idols. Which isn`t necessarily a bad thing, as long as you do it properly and try to add your own twist. You have to be passionate about what you`re doing and have to find what you`re good doing at, and focus on these things. Then you`ll automatically get better and better and gain your identity in the scene.
Do you believe that Digital Platforms help the new Heavy Metal Bands? Which, do you think, is the ideal way for a Band to promote its work?
Definitely. Many labels use digital promotion nowadays as well and are releasing the albums of their signed bands on platforms like Bandcamp and Youtube. These platforms are easy to access and have a huge amount of users, so this is the perfect place to release your music. Bandcamp in general is really cool, because it also gives you the possibility to sell your merch and write messages to your fans etc. Many features that are worth checking out if you play in a band and want to release your stuff.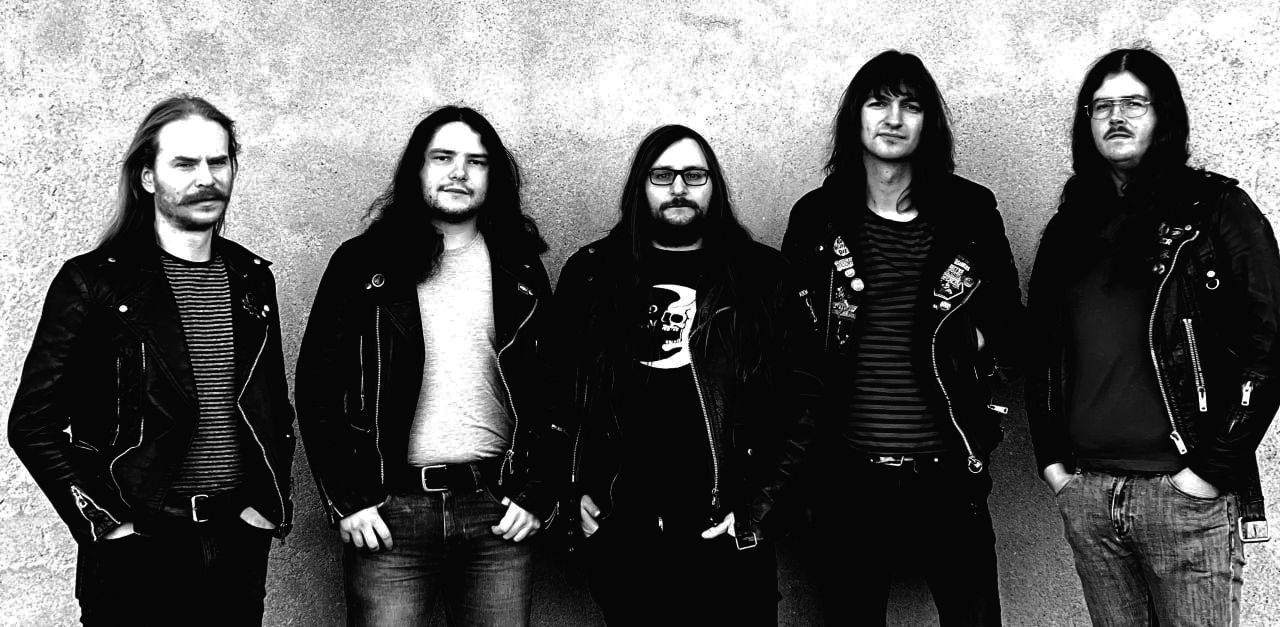 Tell us a few things about the New Underground Metal Scene in Germany (Bands, Fanzines, Webzines, Metal Clubs etc.)
At the moment the scene isn`t that exciting in my opinion. I mean there are some good bands at the moment like Vulture, Lunar Shadow, Luzifer and Sintage, but besides that it`s quite calm at the moment. Also due to the current situation I haven`t been to many clubs obviously, but in our town there`s a pub called Black Label which is very cool, so if you you`re in Leipzig and are looking for some drinks: That´s the place to go. When it comes to fanzines: I recently discovered a Zine called "Sound & Action", which is about German old-school Metal. I enjoyed this a lot.
Do you know anything about the Hellenic Metal Scene?
Yes, of course I do! I`ve been to Greece a few times to Up The Hammers festival and Into Battle Festival in Athens. I definitely noticed that you have a scene full of Heavy Metal Maniacs which know every band you could imagine. At least the people I spoke to. Also you have/had some very nice bands like Black Sword Thunder Attack, Spitfire, Crush, Sarissa, Vavel and Gladiators (I really like this Greece Attacks compilation). And you have the great No Remorse Records store, where I´d love to spend all my money on the rarities they have for sale, haha.

What are your future plans?
We`re planning to record our debut album in March 2022 and hope to release it asap next year. Then of course we want to play as many gigs and tour as soon as possible, preferrably with some of our old heroes as well. It´s quite hard in the current situation, but hopefully it`ll get better soon! Let`s see what the future will bring.
Thank you very much for your time & Keep up the good work! The closure is yours.
First of all, thank you very much for the questions and the opportunity. Cheers to all people who might read this! And don`t forget to check our Bandcamp and Facebook:
firmamentband.bandcamp.com
facebook.com/firmamentrock
By Steve the Filthy Dog.