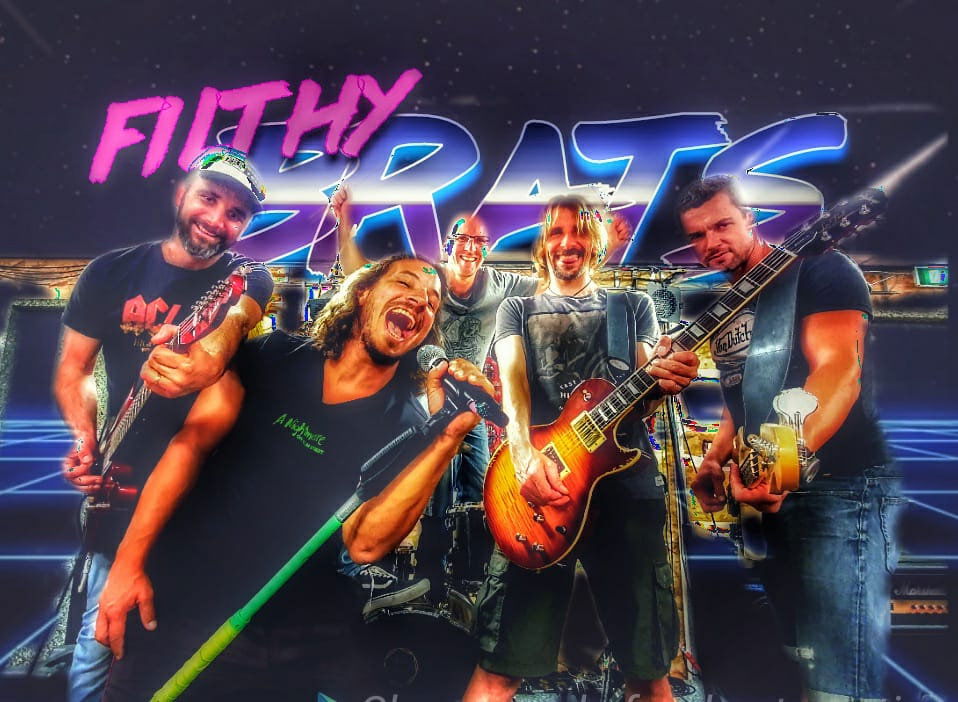 !!!FRENCH HARD 'N HEAVY METAL!!!
We had a conversation with Terence (Vocals).Enjoy!
Welcome to the FILTHY DOGS OF METAL Webzine.
Tell us a few things about FILTHY BRATS (Members, Starting Year etc).
So the band is Aymeric and Niko as guitarists, Julien the bass, Yoann the drummer and Terence (me) on vocals.The band started in 2015 in Annecy France with a different name; "Southern Laundry" which was hard to pronounce and also hard to understand for french citizens so we changed it when Julien and Niko joined us, that's when we decided to be "Filthy Brats" which is even harder to pronounce lool.
You have recently released your EP ''Biased Truth''. What is the Feedback from your audience as well as from the Press?
We don't have any proper feedback yet, as it's not officially released. It's already on Bandcamp, where you got our contact, but it will be on all the streaming platforms by next Friday or Saturday.Basically you're the first one listening to that EP, and it's the first interview ! :)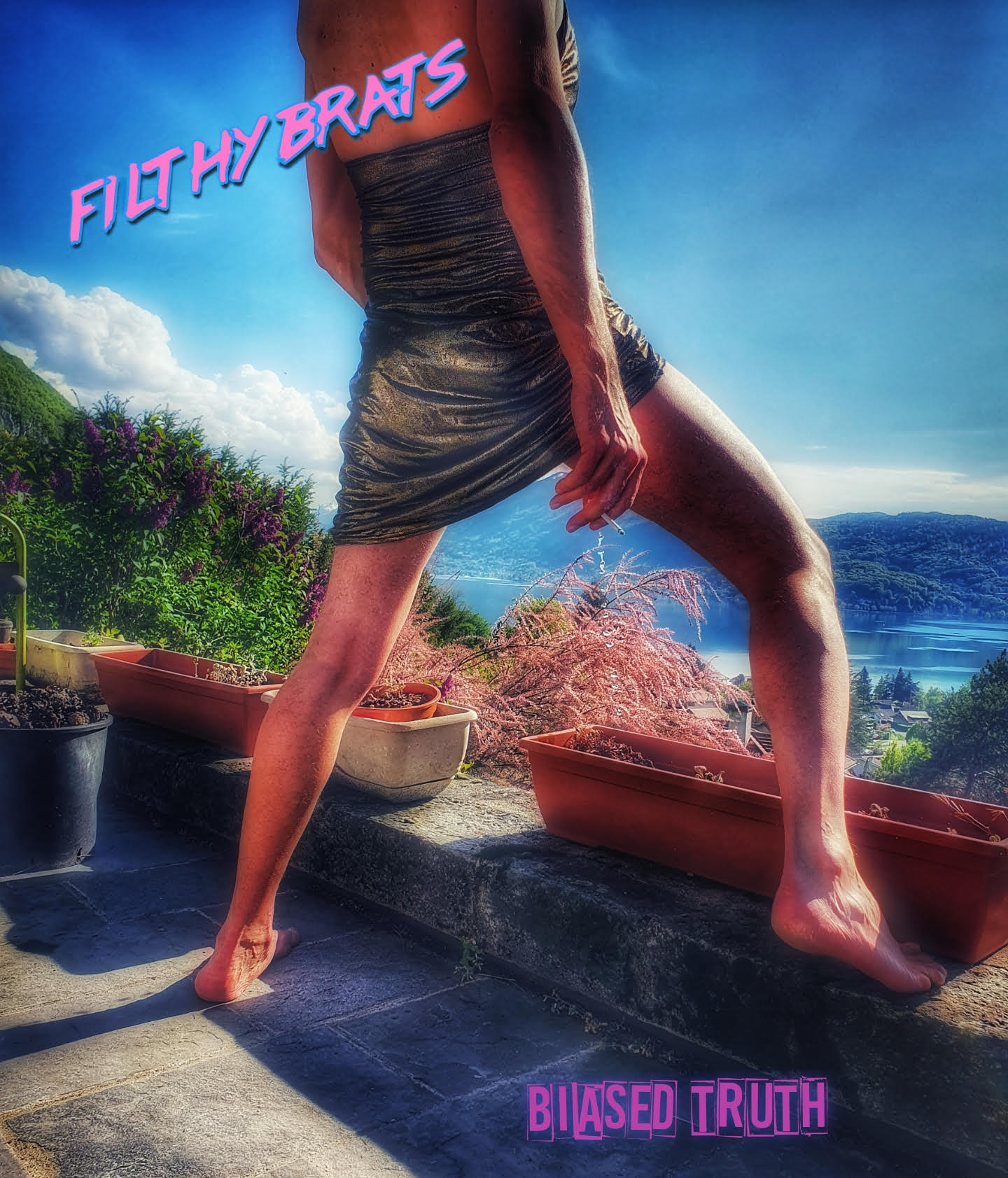 Label or DIY and why?
It's a DIY because we're not professionals, also the market changed a lot the last 10 years and it's way easier to produce good quality recording thanks to the technology than it used to be.Also the amount of bands on the streaming platforms is so huge that it's really hard to stand out.
Do you prefer Vinyl, Tape, CD or Digital Format and why is that?
Well I have to say digital for the convenience, but CD is probably the best quality and Vinyl is quite special and when I'm really into a band I want it Vinyl for the atmosphere it provides. 3 different ways to listen to music...
Your music style is Hard Rock. Which are your main influences (Favourite Artists / Bands etc.)
All of us are listening different type of rock. For me it goes from punk rock bands like Black Flag to Alice Cooper, or Beast in Black just to name a few looool. A wide spectrum isn't it?I know the other band members are listening to Blink182, Led zeppelin, Queen, Metallica...nothing too fancy ;)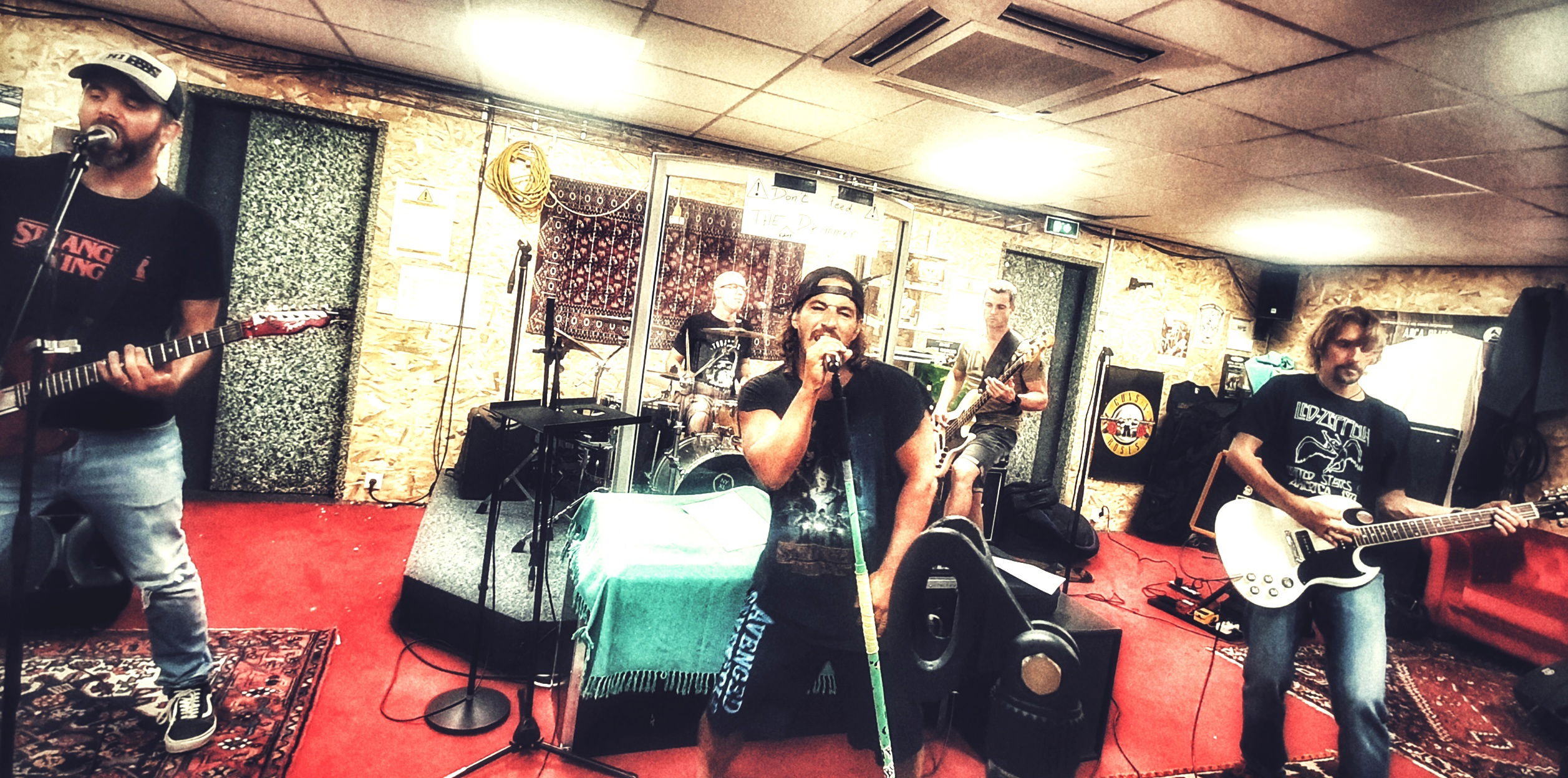 Which things, do you think, a Band should sacrifice in order to succeed? Have you ever sacrificed anything in your life for a better future of your Band?
Haha! we haven't succeed yet! so it's tough for us to be legitimate.Anyway, no I never had to sacrifice anything for the band.Probably because I don 't have wife nor kids. The rest of the band do, then maybe they sacrifice in a way. All we spend is time and money, and when you do that for your passion it doesn't feel arsh to be honest.

Describe your ideal live show as a performance Band. Have you already experienced that?
No we never experienced that, but one day if we could stand in front of a massive crowd with lasers and fireworks then a dream would come true. Also opening for Aerosmith or any big names for sure !

Which attributes, do you think, that a new Hard Rock Band should have in order to gain identity and be unique?
To me it's having a tons of different influences and not getting stuck listening to one band.When on rehearsal and someone wanna try to do something on a bridge or a chorus which is not in your criteria it's good to be open minded and give a try.Sometimes it sucks of course but sometimes it fits the song and bring it to another level.

Do you believe that Bandcamp and other Digital Platforms help the new Hard Rock Bands? Which, do you think, is the ideal way for a Band to promote its work?
Our back ground was making a CD and selling it to friends and family, so pretty much nobody could ever hear from you except the local gigs.Those platforms are quite new for us, so it's a bit early to understand the opportunities it gives. But as a good start thanks to this, you reached us and we got the chance to do this interview so it seems pretty cool. Making video clips and getting in touch with an audience via instagram or facebook might be a good start I guess ...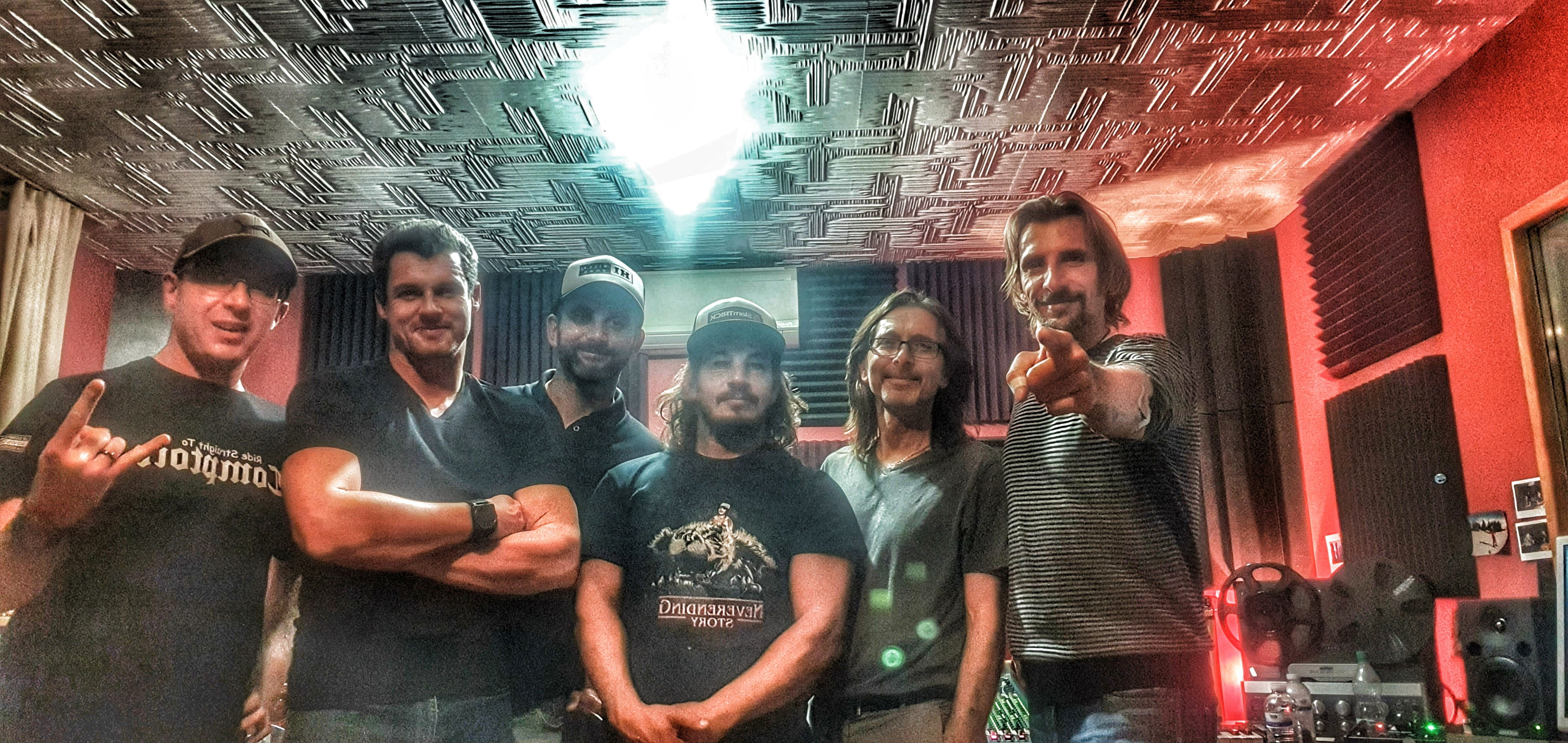 Tell us a few things about the New Underground Hard 'n' Heavy Metal Scene in France (Bands, Fanzines, Webzines, Metal Clubs etc.)
To keep it simple, France is definitely not a Rock nation loool. Anyway there are talents like Voodoo Skins, Eternal Flight, or Charle's Legacy.
Unfortunately I don't get to know many French Webzines... or they would just speak about classic Neo Metal and nothing else.Sometimes we even feel lost and alone with this type of music in this country. But life is good no worries :)
Do you know anything about the Hellenic Metal Scene?
The only bands I know and listen from Black Metal are Venom and Cradle of Filth... I know all the area of Europe got a different style Norwegian etc .... and recently Greece got quite famous with their own. That's pretty much all I know about it ;)
What are your future plans?
The plan is to make couple fun videos, getting a small tour or couple gigs, recording a 12 tracks album along with making new songs. Nothing too original, or fancy...just getting along with a Rock lifestyle and still progressing.
Thank you very much for your time & Keep up the good work! The closure is yours.
It's very kind from you to get in touch with us. It makes us greatful our music hits your ears.And I hope anytime soon we 'll be able to do an opening in Greece for an Hellenic Metal band.
Cheers!
By Steve the Filthy Dog.
FILTHY BRATS CONTACT:
https://filthybrats.bandcamp.com/album/biased-truth
https://www.facebook.com/filthybratsband