!!!US HEAVY METAL!!!
Welcome to the FILTHY DOGS OF METAL Webzine.
Tell us a few things about FELL FYRE (Members, Starting Year etc).
I'm the only actual member - I've had some jam buddies in past years and we had some similar tastes in music, but never did anything serious. In 2019 I just decided to start producing music with guests/session musicians and put out the first Fell Fyre single. I write most of the tracks and lyrics - except I just can not seem to write drums, at all.
You have recently released your album ''Devastation and the Dauntless''. What is the Feedback from your audience as well as from the Press?
No real feedback from press, I got a cool review on a blog kinda highlighting cool parts of different tracks. Feedback from fans is that it's generally heavier and more melodic than the EP, kind of an evolved sound. One of the things that several people have pointed out and appreciated is the sound effects in some of the earlier tracks of the album, that it "helps put the listener into the song". It's also been noted that the album has a cool sort of progression from dark and heavy to epic and powerful.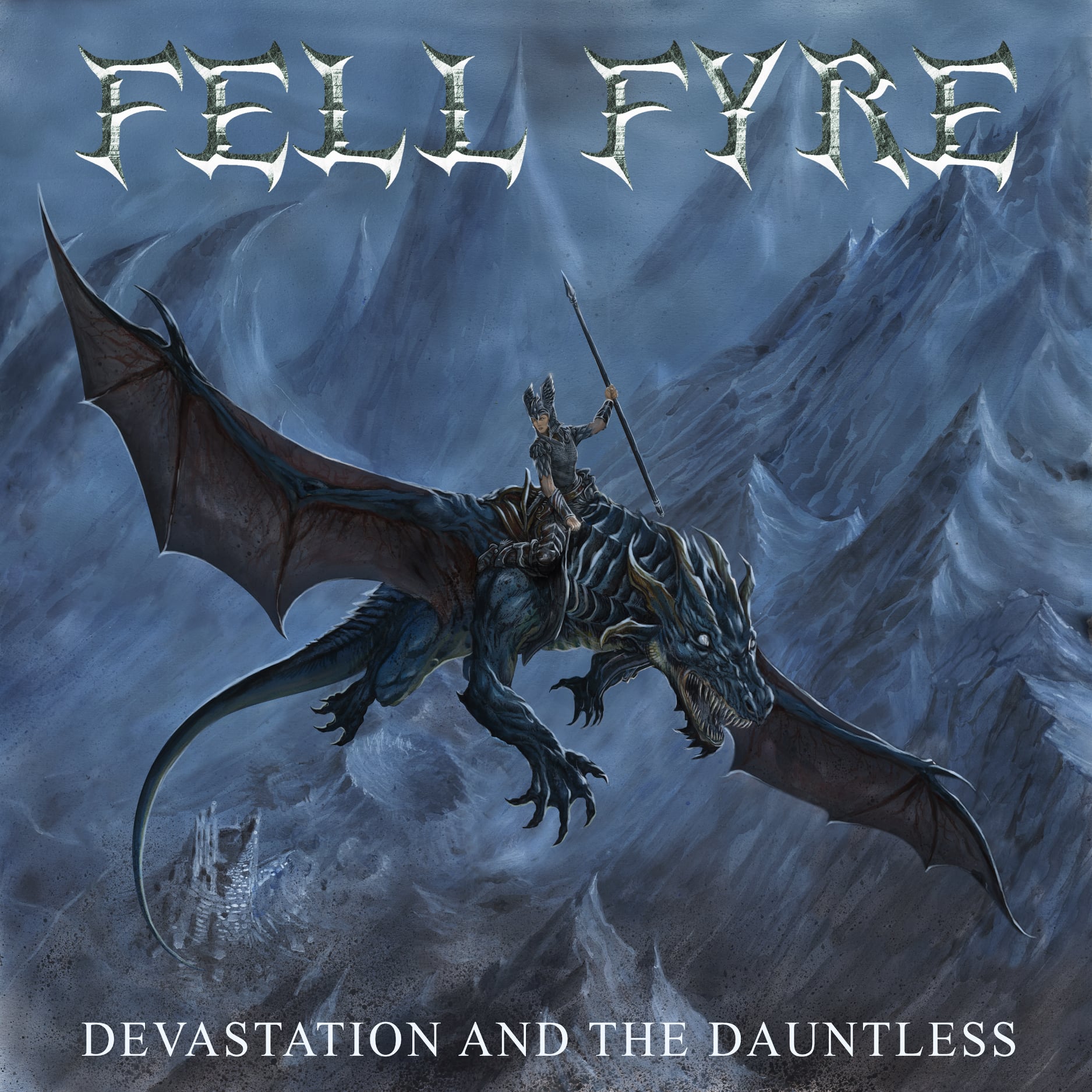 Label or DIY and why?
I have no experience with a label, I guess it could be kinda cool to be on a big name label - but I'm content on my independent label. It's pretty easy to distribute digitally and no one else to deal with. Write, record, release; nice and simple.
Do you prefer Vinyl, Tape, CD or Digital Format and why is that?
I think it would be cool to release CD's. As a listener, there's something cool about having tangible music. As a teen, I remember unwrapping the plastic and reading the liner notes while starting the album - just something cool about that. Digital is so much easier and cheaper though! At this point I have no plans to distribute CDs, it just doesn't make financial sense.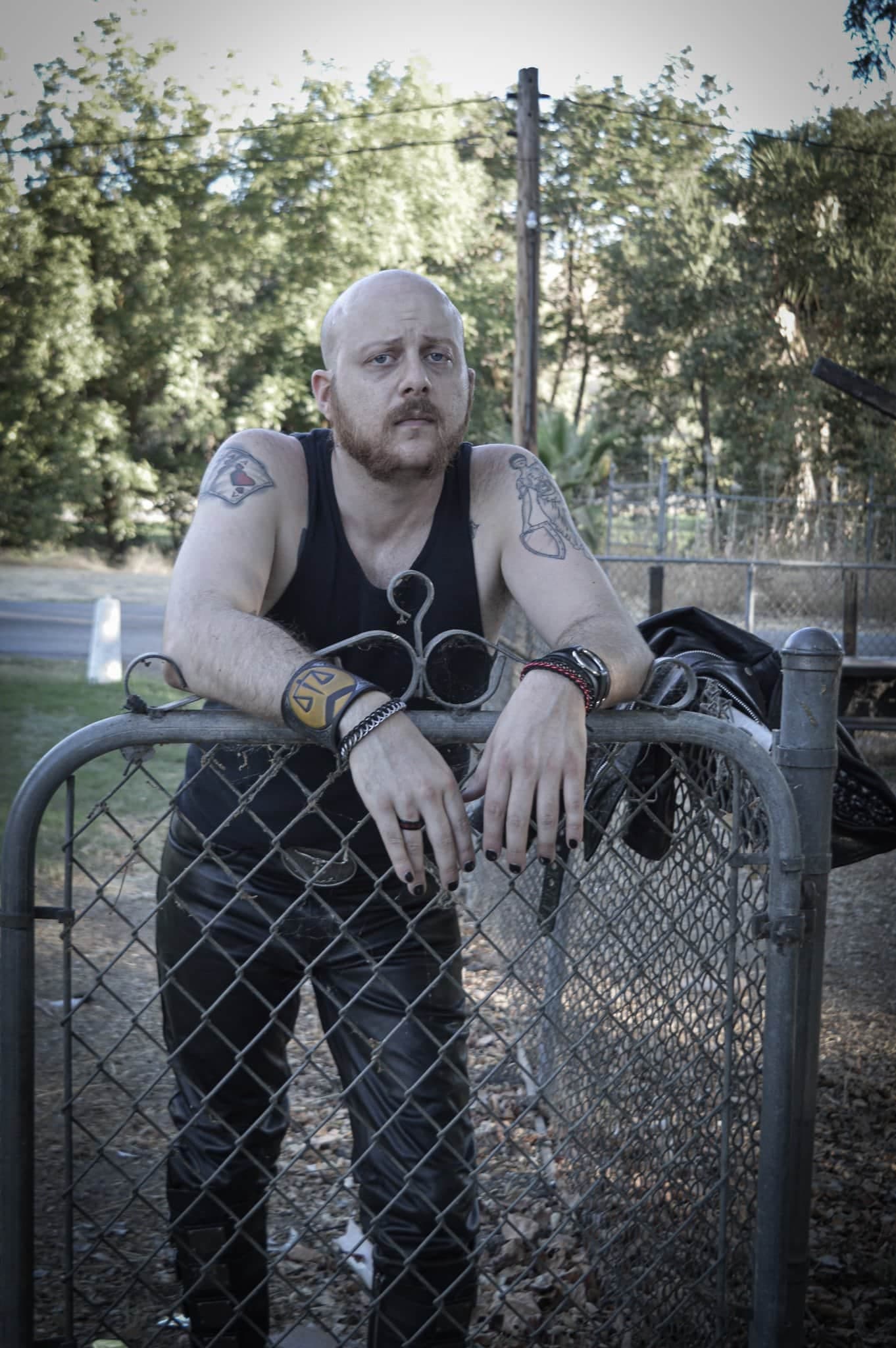 Your music style is Heavy Metal. Which are your main influences (Favourite Artists / Bands etc.)
There's so many! Iron Maiden, Hammerfall, Visigoth, Noble Beast, Manowar, Running Wild.
Which things, do you think, a Band should sacrifice in order to succeed?
Have you ever sacrificed anything in your life for a better future of your Band?
I mean - I don't necessarily see anything as a sacrifice. You just kind of prioritize - sometimes you can prioritize your music, sometimes you've gotta prioritize other parts of your life. I think generally we want to be able to prioritize according to our wants, not our needs and sometimes that isn't realistic.

Describe your ideal live show as a performance Band. Have you already experienced that?
Never done a live show as Fell Fyre - after Covid, I think it would be cool to just do some shows at small, personal venues. I mean, I wouldn't say no to a giant show with a massive crowd and some cool pyro effects but that is no where close to happening!

Which attributes, do you think, that a new Heavy Metal Band should have in order to gain identity and be unique?
Your own style, whatever it is! There's nothing wrong with trying to sound like a big name or classic band, that's their style. I think a happy medium between variety and distinctive consistency is important whether musically, or even like album art. Generally, I want someone to hear 2 different tracks and still recognize that it's Fell Fyre. That said, I do have a *very* different style for a single in the works.
Do you believe that Bandcamp and other Digital Platforms help the new Heavy Metal Bands? Which, do you think, is the ideal way for a Band to promote its work?
Yeah of course! Some people do Spotify, some do facebook, bandcamp, various music blogs. Some people do webzines or Youtube. I don't think there's one ideal way, whatever creates visibility for your music for people to see and check it out.

Tell us a few things about the New Underground Metal Scene in California, USA (Bands, Fanzines, Webzines, Metal Clubs etc.)
Everything that I've seen of the current metal scene in california is somewhere between death/melodic death and nu-metal. Definitely heard some talented performances, but nothing really in the realm of heavy metal or power metal. I'm sure there are other heavy metal projects, but I haven't come across them yet.

Do you know anything about the Hellenic Metal Scene?
No I don't but I'd love to know more about it! What genres are big? What are some of the top listened to heavy metal artists?

What are your future plans?
I've got a melodic black metal single almost ready for release, as a one-off of a different genre. Started work on another full length epic heavy metal album that will probably release in 2021. For now I'm going to keep writing/recording with other session/guest musicians. In the next year I'd like to collaborate with another band on something. I'm open to finding other regular members for the band but the current production method works for me as is.

Thank you very much for your time & Keep up the good work! The closure is yours.
Of course! Thanks for the feedback, and thanks so much for reaching out! Keep your Fyre burning \m/
By Steve the Filthy Dog.
FELL FYRE CONTACT:
https://fellfyre.bandcamp.com/
https://www.facebook.com/fellfyreofficial
https://www.deezer.com/nl/artist/70247282/radio?autoplay=true
https://open.spotify.com/artist/0zPzjyduOhCsQLm6SZJk7W