!!!DARK EPIC HEAVY METAL FROM THE USA!!!
We had a conversation with Matthew Knight.Enjoy!
Welcome to the FILTHY DOGS OF METAL Webzine.
Tell us a few things about ETERNAL WINTER (Members, Starting Year etc)
Greetings! I formed ETERNAL WINTER in 2002 with Gordon when we were 18 years old. We started out as an epic black thrash kind of thing, and quickly morphed into a unique fantasy-themed heavy metal act (you can hear demo recordings of those early incarnations on our Youtube channel). We spent many years rehearsing, releasing demos and EPs, appearing on compilations and tribute albums, and doing many live shows locally and eventually internationally. In the early days I was constantly writing new songs and adding them to our repertoire. I gradually became a better vocalist, we all improved as musicians, and I developed a core style of songwriting. Eventually we started playing bigger shows with well-known metal bands. We gained more exposure, people were becoming more aware of us in the underground, and it soon became apparent that we needed a professional full-length record. Around 2010 I built my own home studio, and in 2014 we released "Within the Castle Shadowgate" on my own label Majestic Metal Records. We did a few live shows supporting that album, and I wrote and recorded demos for two more Eternal Winter epics. I started recording those (while being immersed in several other projects simultaneously), and have just recently completed "Archaic Lore Enshrined" which just came out in September.Aside from myself on vocals and guitars, the current lineup consists of Gordon Burchell (bass) who has been there since the very beginning in 2002, Keith Moye (keyboards) who joined back in 2005, and Matt Brookins (drums) who has been with us since 2010. It's a very strong lineup and I love hearing each members' talents on the new album.
Your have recently released your album ''Archaic Lore Enshrined: Songs of Savage Swords & Dark Mysticism''. What is the feedback from your audience as well as from the press?
So far the reaction has been pretty positive. A lot of people seem to be embracing it. We've received several nice compliments, and many folks have reached out who truly seem to "get" the vision of what we are trying to achieve. The album is very deep, eclectic and over-the-top, so of course it won't appeal to everyone. But those who are into the kind of thing we do seem to be enjoying it. I especially appreciate it when fans take the time to get into and embrace the concepts I am signing about. Many have commented that they have, and for me, that's really cool.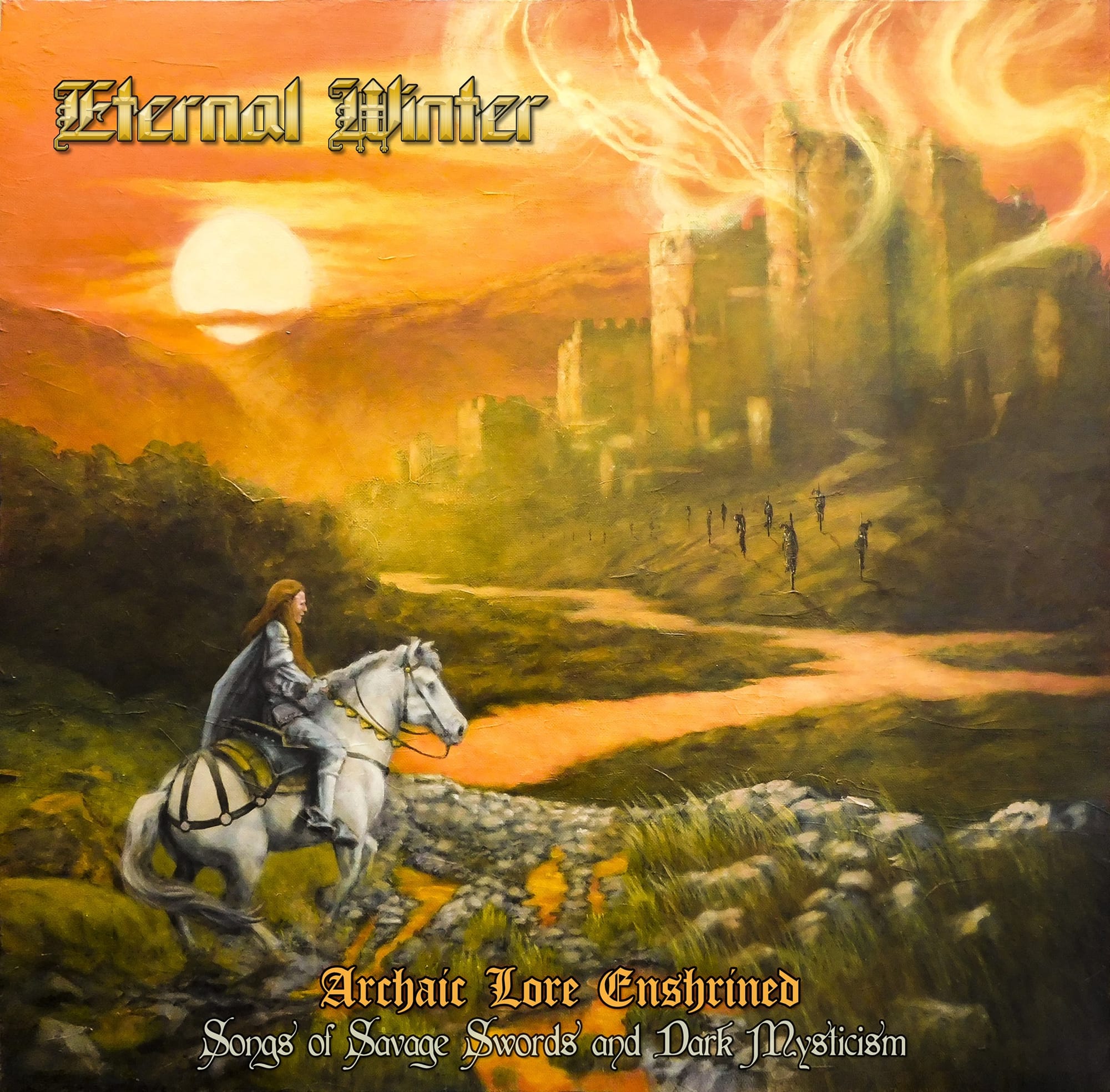 Label or DIY and why?
I think both have their advantages and disadvantages. It depends on one's particular situation. It is a lot more work to self-release albums, however; you might get more freedom and control of the release. Of course, this also means you are the one organizing everything, doing all the promotion, going to the post office every day to mail albums out, etc... And you have to invest money up front before making any. The nice thing about being on a label is that someone else handles those kinds of things for you which gives you more time to work on music. Also, most proficient labels have a lot more connections with distributors, promoters, etc... At the same time, with a self-release, I think you get a more personal connection with the fans, as you are aware of every single individual who is buying your music, and you might develop stronger relationships with the people who support your art. I think whether one goes with a label or self-releases, that most important thing is to not make any compromises when it comes to your music AND to never give your rights away.
Do you prefer Vinyl, Tape, CD or Digital Format and why is that?
I personally am all about the physical product... CDs, vinyl, cassette... I even collect 8 tracks! I'm a bit of an audiophile so I love the various formats and hearing them on different stereo systems. I like having the booklet in my hands, looking at the artwork, reading/memorizing all the lyrics & credits. Digital is great for referencing things on youtube, bandcamp and things like that, but when it comes down to it, I personally want the actual product. I'm glad that physical media is still going strong in the underground. We re-released the Shadowgate album on cassette last year which actually did quite well.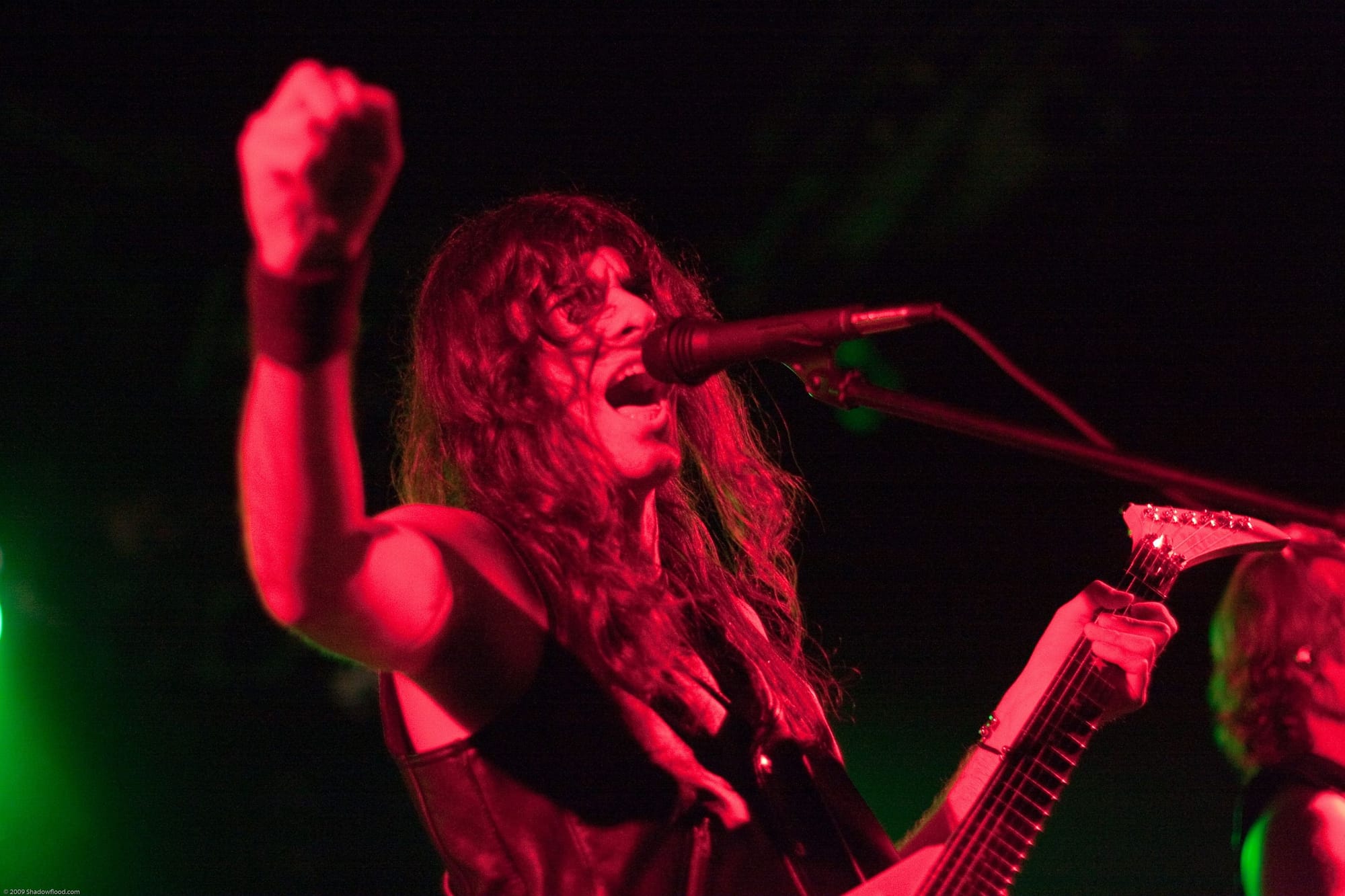 Your music style is Epic Power Metal. Which are your main influences (Favourite Artists / Bands etc.)
I don't really think of us as epic power metal, per se, but more like a unique form of dark true heavy metal with epic and progressive elements. I listen to many different varieties of music and all of it influences my writing in some way. In the metal realm, some of my favorite artists include Cauldron Born, Stormwitch, Virgin Steele, Manilla Road, Crimson Glory, early Queensryche... Then outside of metal I'm very much into new wave and 70s & 80s glam like Roxy Music, Bryan Ferry, David Sylvian, ABC, Peter Gabriel... I enjoy several Goth rock bands such as The Sisters of Mercy, H.I.M., The 69 Eyes... I am also very much inspired by Fusion greats such as Al Di Meola, John Mclaughlin, Chick Corea... I dig Classical, Flamenco guitar, instrumental ambient stuff. The list goes on forever...
Which things, do you think, a Band should sacrifice in order to succeed? Have you ever sacrificed anything in your life for a better future of your Band?
The main thing an artist always sacrifices is time. Writing songs, rehearsing, producing and recording your own albums – it all takes a great deal of time. One must be dedicated to the craft and make an effort to set aside time each day for it in order to succeed... I don't consider that much of a sacrifice though since creating music is what I want to be doing. When a work is completed and I am happy with it, it makes it all the time and effort worthwhile.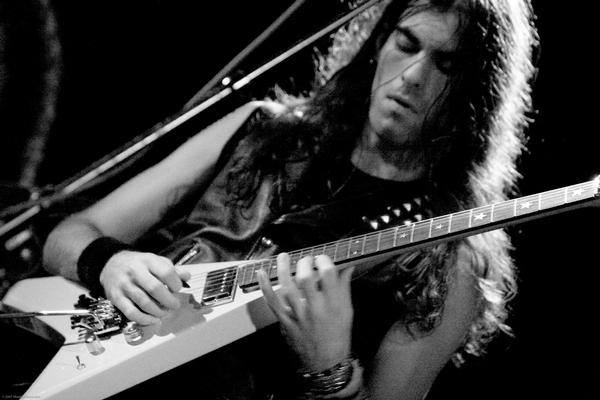 Describe your ideal live show as a performance Band. Have you already experienced that?
My ideal live show would be one where I heard myself perfectly through the monitors when I got on stage, and NO, I've NEVER experienced that! Haha! We have done great gigs in the past where we've been fortunate enough to perform in front of hundreds of screaming metal fans which is always a great feeling. Often times though, most of the day is spent making preparations, loading up equipment, driving far distances, arriving, being rushed to set up on stage with limited time and then kicked off when we're done – all with a whole lot of confusion and chaos going on in between... So an ideal show for me is just when the day goes smoothly, there are no problems on stage, I feel I'm performing well, and we have a good audience who is genuinely into it. That's the most important thing if fact: when it means something to people. Even if the show doesn't go well for me, if someone from the audience comes up to me afterwards and tells me how much they enjoyed it, and that it made a major impact on them, that's what's really satisfying.
Which attributes, do you think, that a new Power Metal Band should have in order to gain identity and be unique?
I think one should not be afraid to venture into uncharted territory here and there. Perhaps incorporating an out-of-the-box idea, or going with that strange vocal arrangement you are unsure about, using an effect that wouldn't normally be used, or including an interesting interlude somewhere… those kinds of things might just be what is needed to make a song stand out. I think it's important not to worry about not being conventional. Try to let every song have its own identity so that they don't all sound the same. Listen to different genres of music and don't be afraid to tap into them occasionally. Those are the kinds of things I think help with that.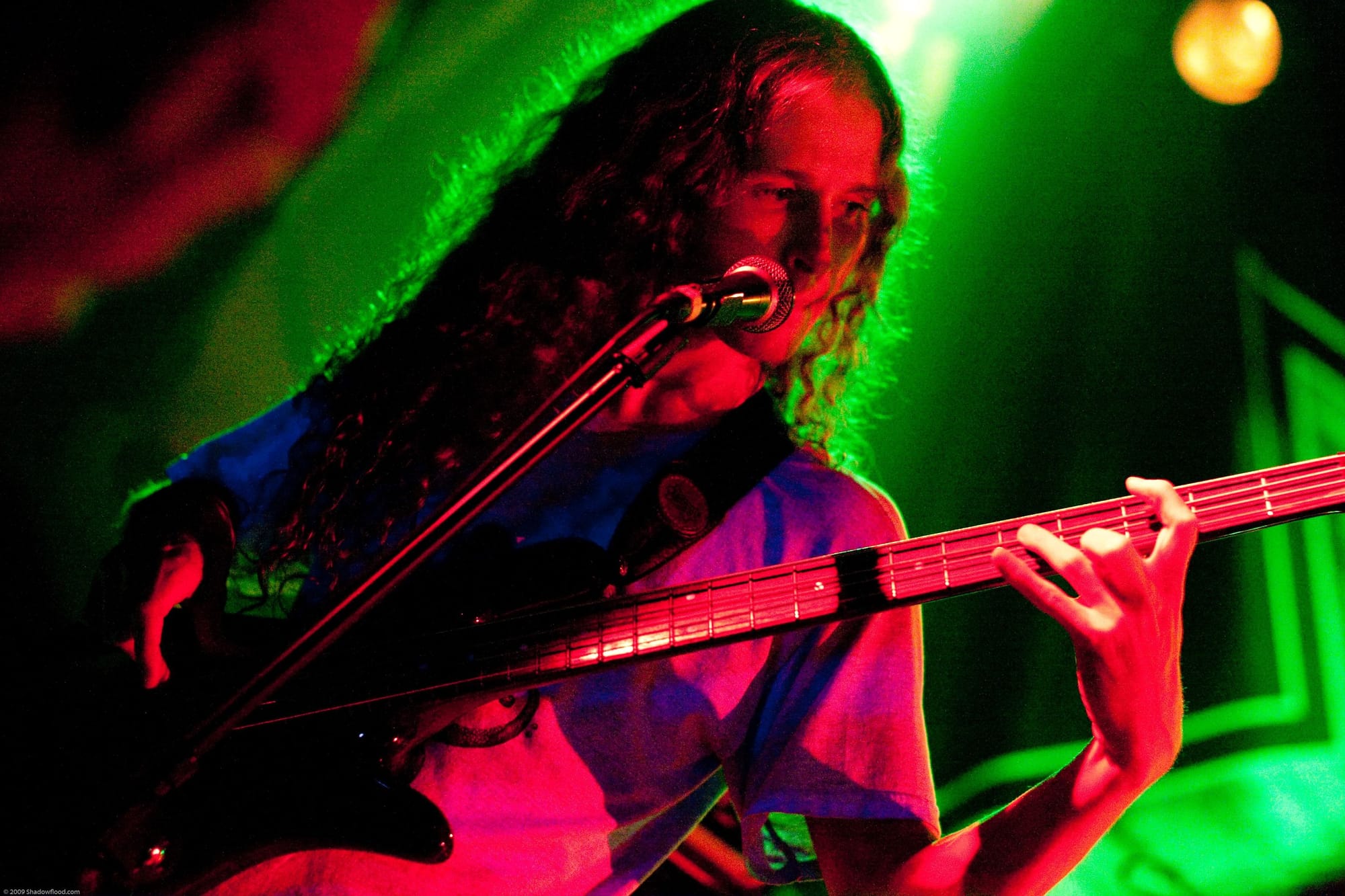 Do you believe that Bandcamp and other Digital Platforms help the new Power Metal Bands? Which, do you think, is the ideal way for a Band to promote its work?
I'm used to the old days where you stand outside of concert venues and hand demos out. This new digital age has forced us to change how we promote our music. Artists really have no choice but to move with the times. That being said; Sure, I think Bandcamp is great. I like how each artist has their own unique page with their tracks, band photo and bio. It reminds me of the old Myspace days. I also really like that you can sell physical media as well as digital. Youtube is a great way for people to hear your music instantaneously. I am not the best social media networker, and have always preferred to network with people more formally through emails (or face-to-face or on the phone if possible), but I've lately tried to step it up a bit since the album release, and have resurrected the band's facebook page... To answer your question; I think all of these avenues are useful. One thing that really can't be beat is staying in touch with people and showing gratitude to the fans. Anyone who buys an album and reaches out deserves an appreciative and thoughtful response. I've made a lot of friends that way and I think it's a good way to build a fan base.
Tell us a few things about the New Underground Metal Scene in Mechanicsville, Maryland USA (Bands, Fanzines, Webzines, Metal Clubs etc.)
Sadly, there is no longer a scene in the small town we are from. There have been many great bands over the years from the state of Maryland, as well as many clubs. Although we may do a local gig here and there, we've often travelled to play the majority of our shows, and most of our fans are elsewhere as well. A few bands from our area that I would recommend checking out are: Odin's Court, Burning Shadows and Timelord.
Do you know anything about the Hellenic Metal Scene?
I probably know more about the Hellenic metal scene than I do the Maryland scene! Haha! We have several fans over your way who have reached out over the years. I've done interviews with some of webzines from Greece, and we've had reviews in them. I've always admired Greek bands. We played a show with Firewind several years back here in the States, and they were very nice guys. I'm also friends with Kostas from Battleroar whom we appeared with on Majestic Metal Records' Bloodmist at Dawn compilation. There are several other Hellenic bands I've enjoyed throughout the years.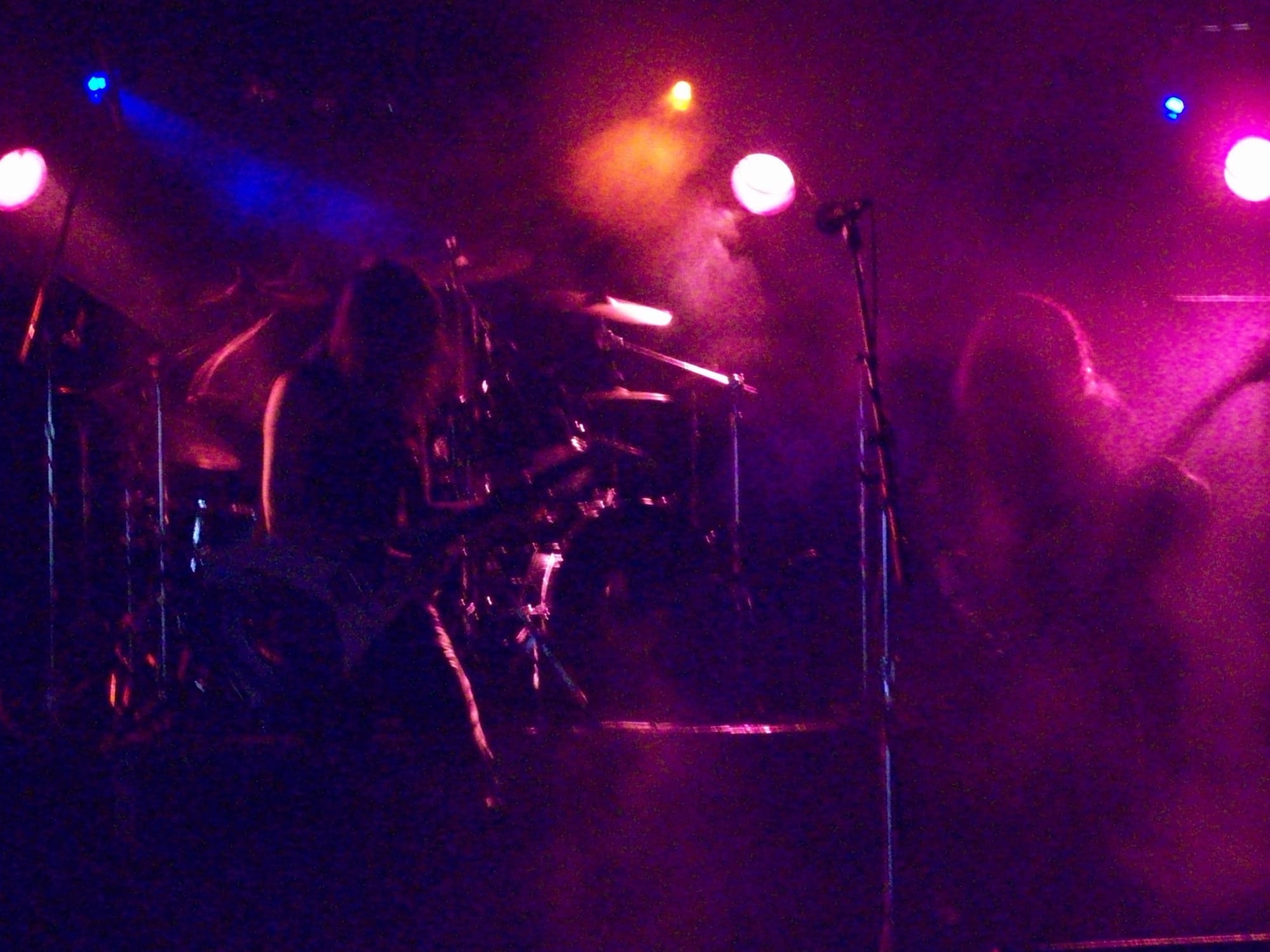 What are your future plans?
For the current album, I plan to do a cassette release that will include some bonus tracks. I will speak with some labels about possibly releasing it on vinyl, and I'd like to do some videos to support it soon as well. In addition; I plan to finish recording the next album, release it, and start writing a new one. I'd like to write some more stories, perhaps do another Haunted Abbey Mythos album, and take on whatever other musical projects come my way.
Thank you very much for your time & Keep up the good work! The closure is yours.
Thanks to all of our fans all over the world for the kind support over the years! Thanks for embracing the new album, for your encouraging comments, and for reaching out to us. I wish everyone a glorious autumn. Epic Cheers to all!
By Steve the Filthy Dog.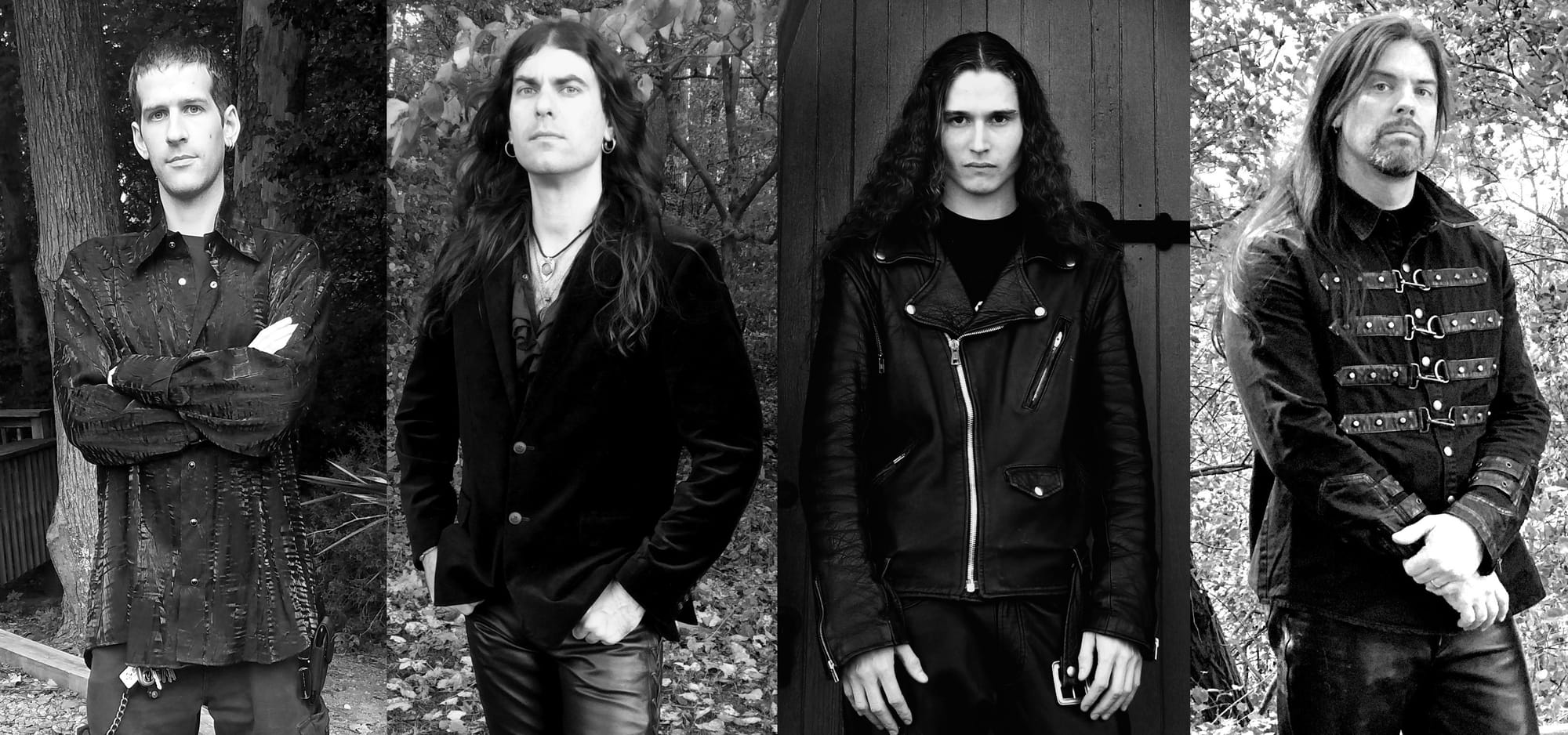 ETERNAL WINTER CONTACT:

https://www.facebook.com/EternalWinterOfficial/
https://eternalwinter.bandcamp.com/