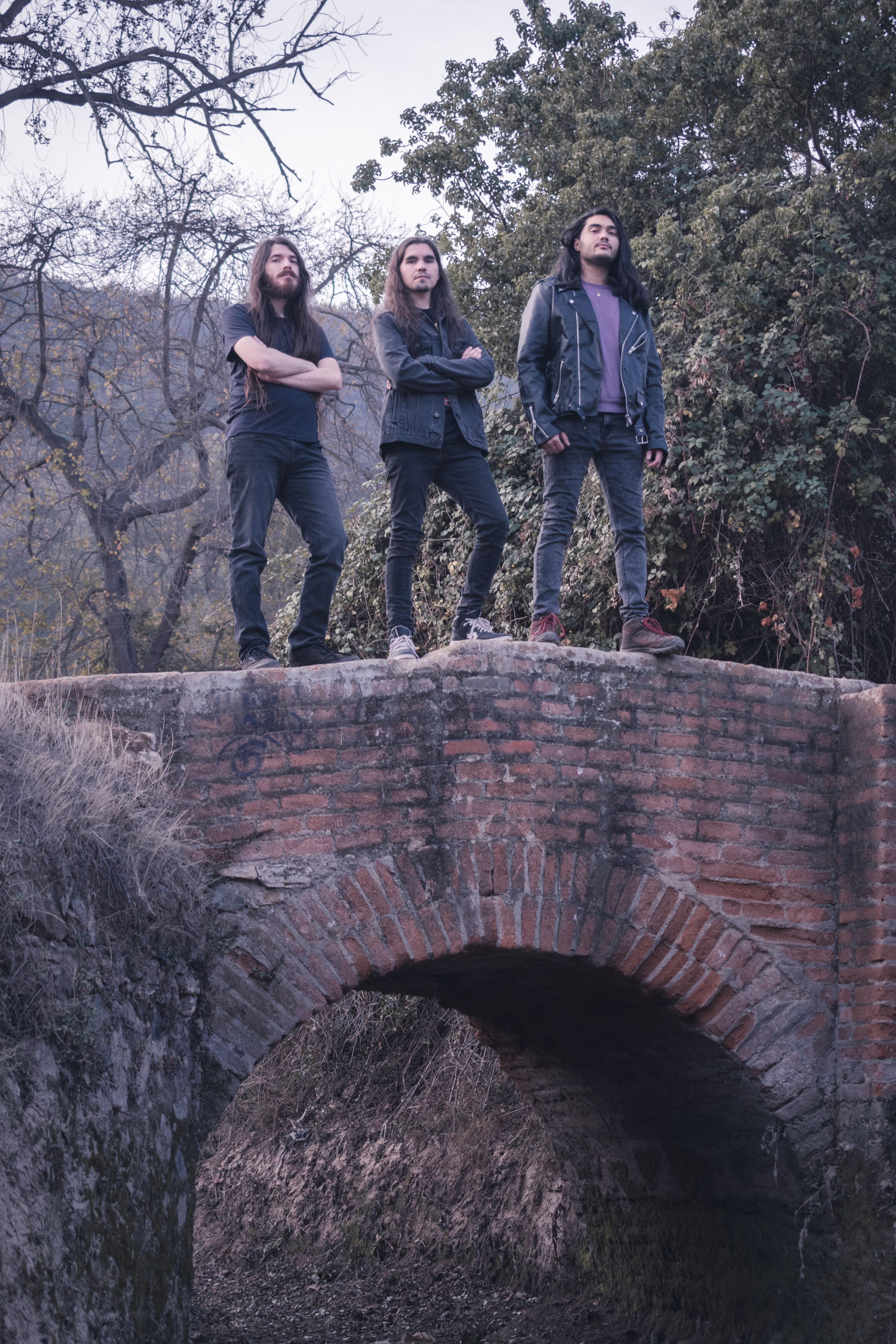 !!!POWER HEAVY METAL FROM CHILE!!!
Welcome to the FILTHY DOGS OF METAL Webzine.
Tell us a few things about ESPADA (Members, Starting Year etc).
Espada are Lucas Fermandois on bass and fretless bass, Nicolas Young on guitars, keyboards and singing and Carlos Pereira on the drums. Lucas and Nicolas have been playing together in different metal bands since 2015. In early 2020 we decided to create a new project mixing power and heavy metal with touches of progressive, later that year we included Carlos and with that we finished and recorded the album.

You have recently released your single ''Negación''. What is the feedback from your audience as well as from the press?
In the first instance we had a very good reception, a lot of people, specialized pages and musicians said they were very pleasantly surprised. So we are very happy with the first comments. However there's people that don't like our proposal due to not being on a more traditional line. Metal police is quite strict in Chile.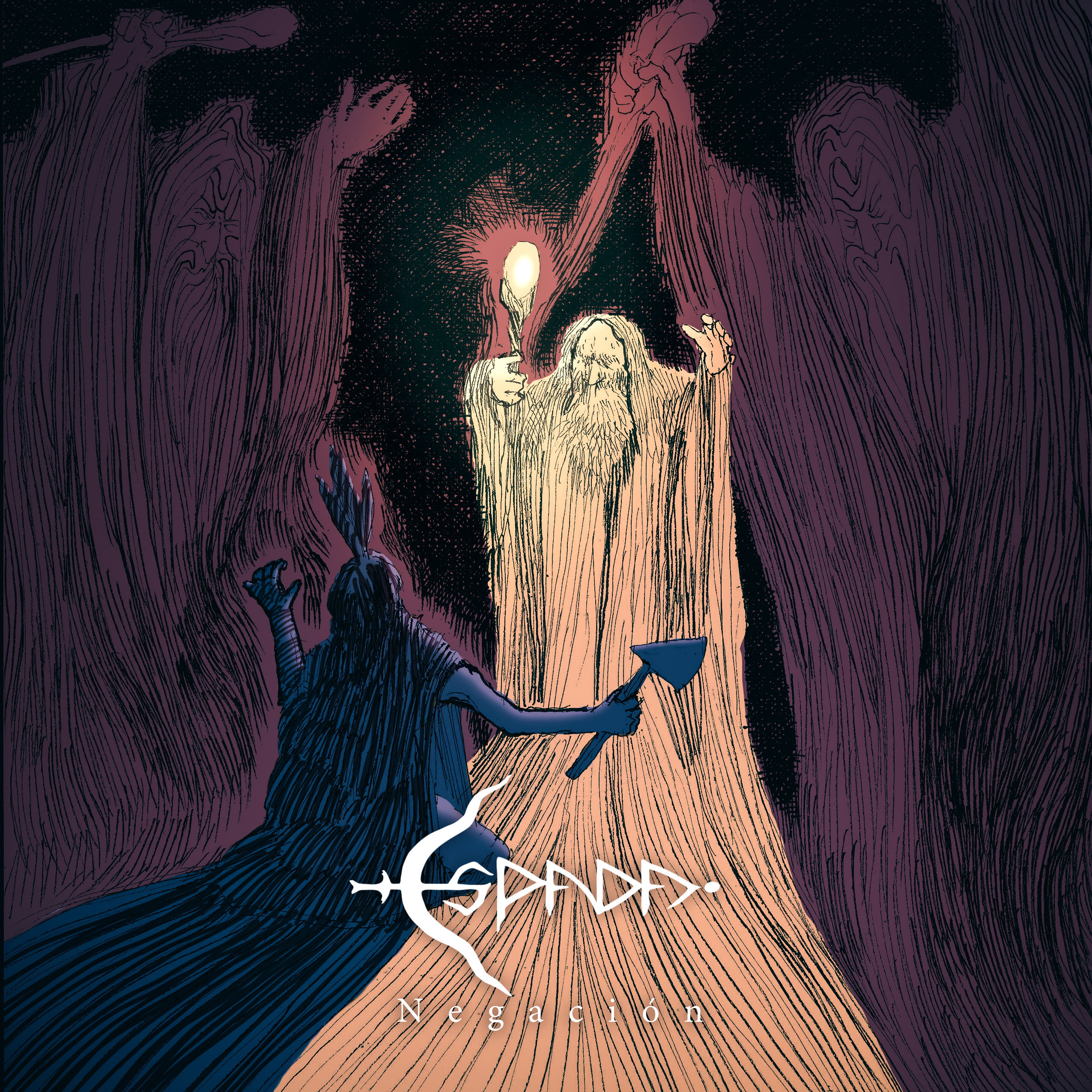 Label or DIY and why?
A mix of both actually. We produced the album by ourselves since we were starting a brand new project. Along with the recordings we were in search of a label to manufacture and distribute the material. Now we are working with Elevate Records who is promoting our new album "Caleu".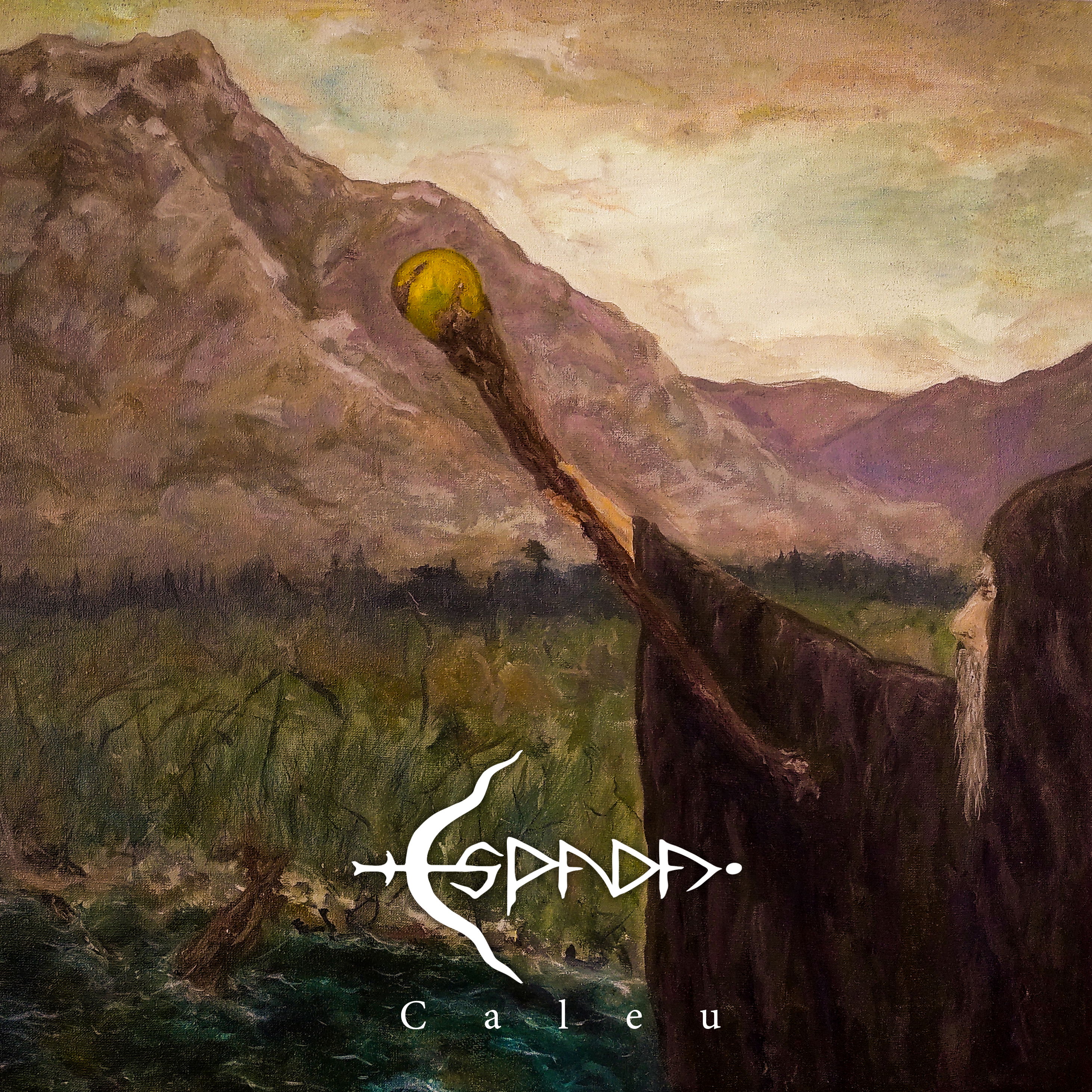 Do you prefer Vinyl, Tape, CD or Digital Format and why is that?
Vinyl is always the most romantic format, it's a dream to get to have one, but we really like to have the CD and Tape format too. The digital format makes it easier to show our work and the people can hear our music everywhere, so we really appreciate being on digital platforms and music streaming services.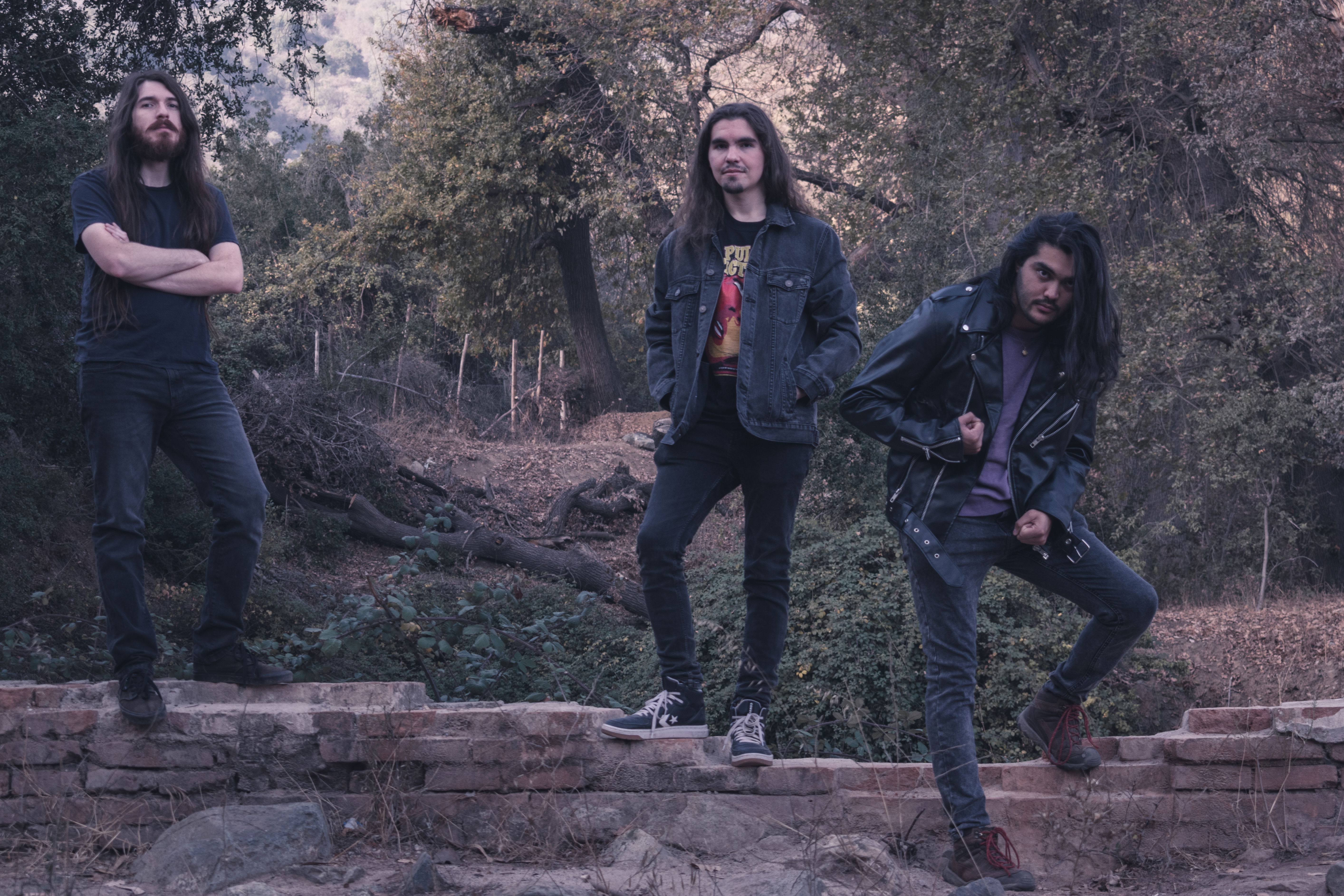 Your music style is Heavy/Power Metal. Which are your main influences (Favourite Artists / Bands etc.)
Our main influences in the genre are Rhapsody of Fire, Stratovarius, Symphony X, Dream Theater, Helloween, Sonata Arctica, etc. But we are far from wanting to copy or imitate them.

Which things, do you think, a Band should sacrifice in order to succeed? Have you ever sacrificed anything in your life for a better future of your Band?
It depends on every band and their goals. We have managed to make the band compatible with other personal projects so there haven't been big sacrifices for us. But something every musician has to do is to dedicate time and effort to master the instrument, compose, record and all the responsibilities that come along. More than a sacrifice, Espada has been a joy for us.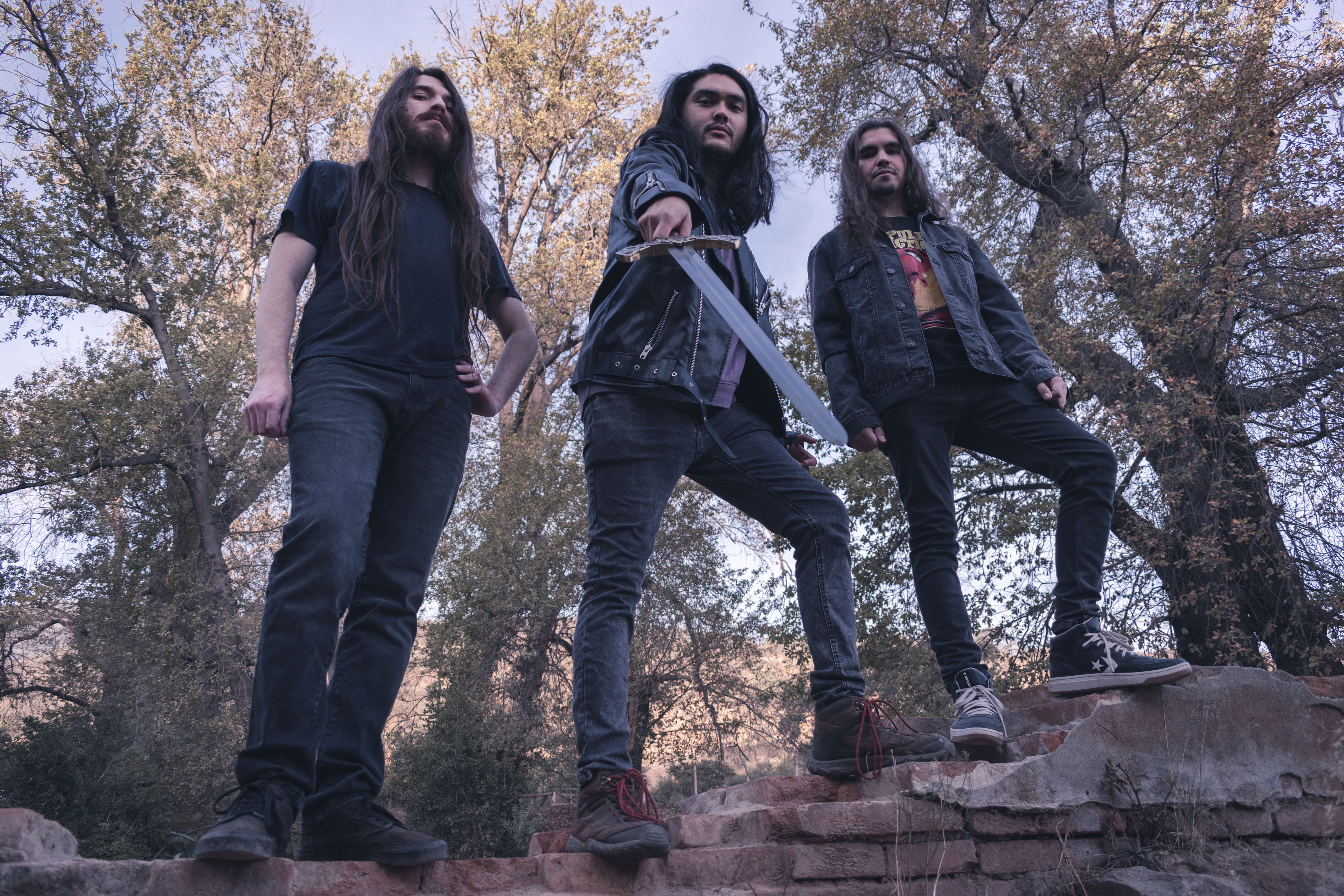 Describe your ideal live show as a performance Band. Have you already experienced that?
We haven't played live, but as long as there's good sound and synergy between the band and the audience it is a good show.
Which attributes, do you think, that a new Heavy Metal Band should have in order to gain identity and be unique?
We think experimentation with new sounds and styles is key in a style where everything seems to have been done. We are also integrating local folklore that is a great way to bring something new.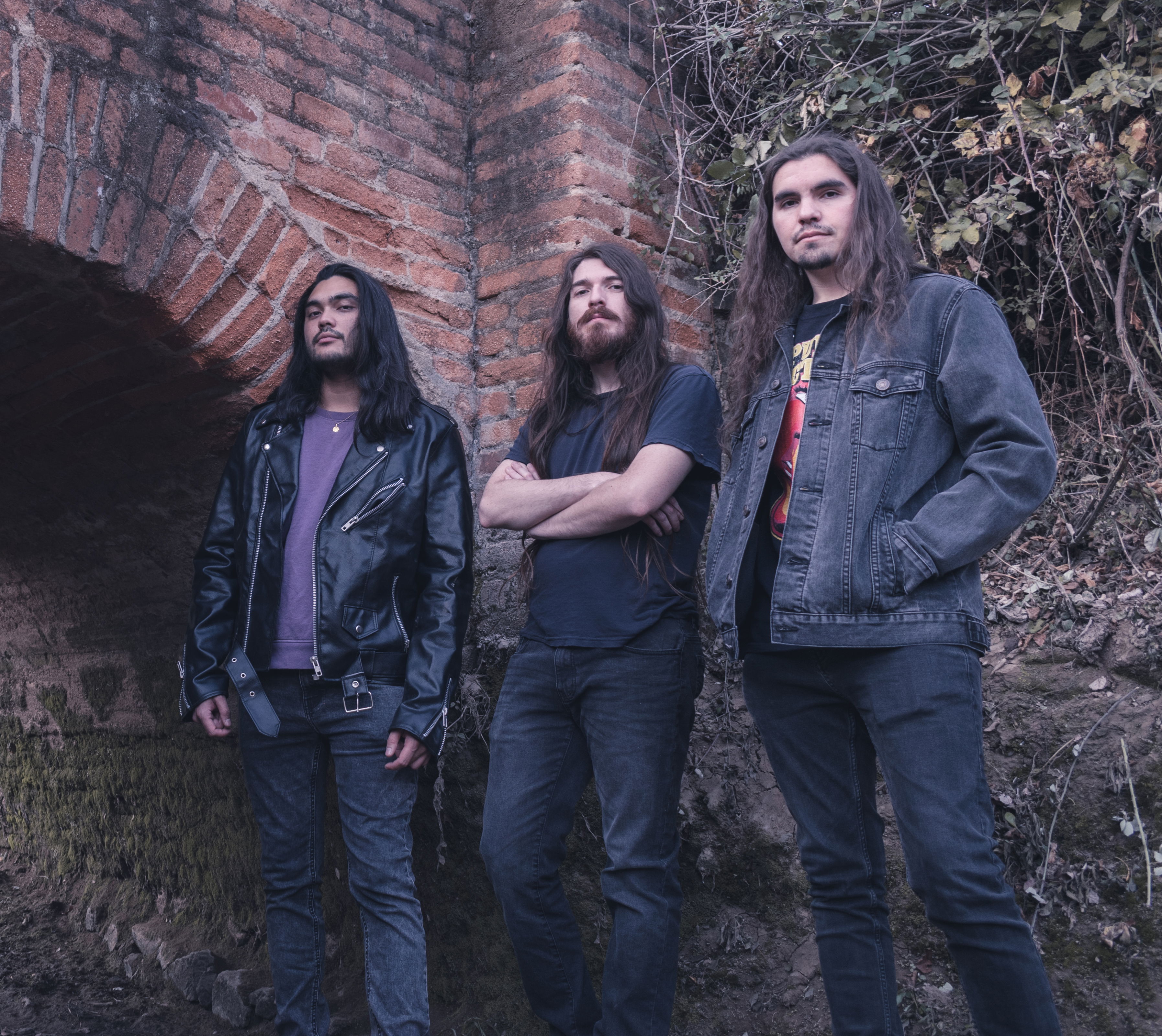 Do you believe that Digital Platforms help the new Heavy Metal Bands? Which, do you think, is the ideal way for a Band to promote its work?
Digital platforms are a great and easy way to let people know your band, now it is easier than ever to listen to new underground bands all over the world. Of course the negative side is that it is also more difficult to stand out. We think that the best way to promote your work is to play live shows so people get to know your music first hand.

Tell us a few things about the New Underground Metal Scene in Chile (Bands, Fanzines, Webzines, Metal Clubs etc.)
The underground metal scene in Chile is very powerful and active, there are many bands with international recognition. In normal times (no pandemic), we have concerts every week, where the principal genres are Thrash metal, Heavy metal and Death metal, but there is always room for other genres like Power metal, Doom metal, Black metal, Punk etc. These concerts are a very good opportunity to show the new bands and demonstrate their power. Some of the most influential bands in the scene are: Ripper, Demoniac, Mental Devastation, Terror Strike, Acero Letal, Necroripper, Hellish, and many others.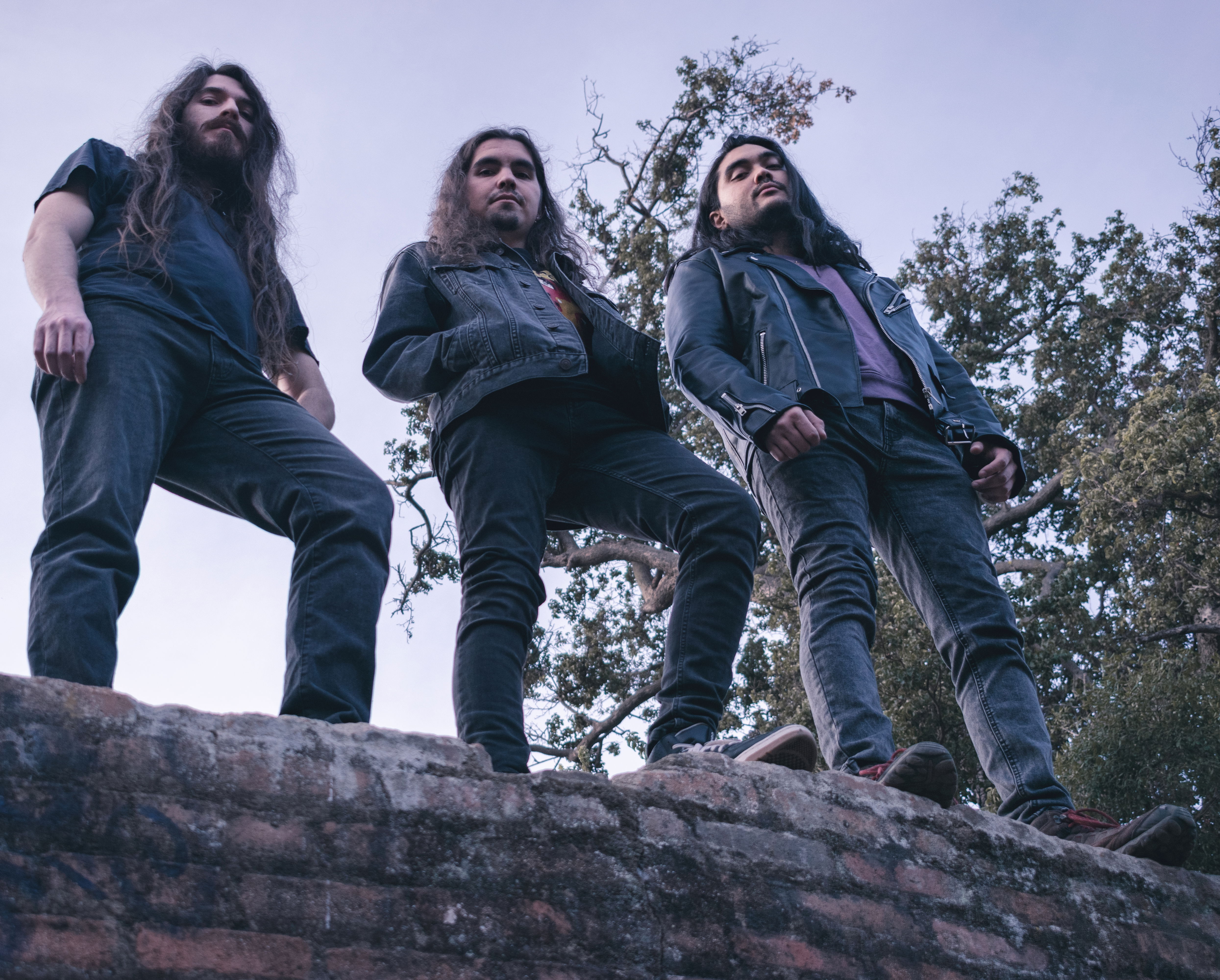 Do you know anything about the Hellenic Metal Scene?
Sadly not much.

What are your future plans?
We are in search of a keyboardist and guitarist to play the songs as they are on the album, hopefully play live shows through Chile or where the music leads us.

Thank you very much for your time & Keep up the good work! The closure is yours.
Thanks to Filthy Dogs for this space for bands and Greetings to all the readers. We invite you to listen to our new album "Caleu", an epic and powerful story about heroes, wizards, destiny and denial.
By Steve the Filthy Dog.
ESPADA CONTACT:
https://www.instagram.com/espada.powermetal/
https://music.apple.com/cl/album/negaci%C3%B3n-single/1583766921
https://open.spotify.com/artist/2CYdpishIlHMCZI3qb9pNj