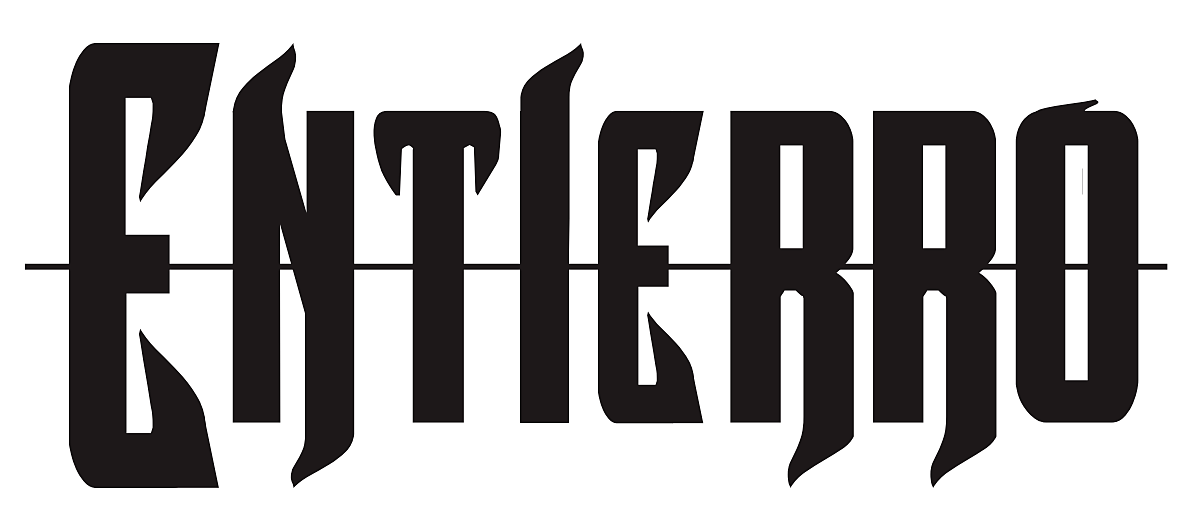 !!!NEW HAVEN HEAVY METAL!!!
Welcome to the FILTHY DOGS OF METAL Webzine.
Tell us a few things about ENTIERRO (Members, Starting Year etc).
The band began in 2009 as "Treebeard" but became Entierro in 2013. Chris (Begnal) joined in 2012, Dave in 2014 and Victor in 2016. We all live in Connecticut and knew each other from shows and mutual friends, but everything came together organically. Vic actually contacted our old guitar player Javier and expressed his appreciation for what we were doing. Javier later moved to Texas and hooked us up and the rest is history.

You are going to release your EP ''El Camazotz ''. Tell us a few things about this project.
Begnal: On this EP, we seem to really be finding our sound. First of all, it is a truly collaborative effort. This line-up has had time to gel and now we are writing together more productively, and we've learned how to function as a cohesive writing unit. While it is only five songs, one being a cover of Judas Priest's "Call for the Priest," it is a definitive look into the direction we are going in as a band. This is by far the most excited we have been about any of our releases and we cannot wait until people get to hear it.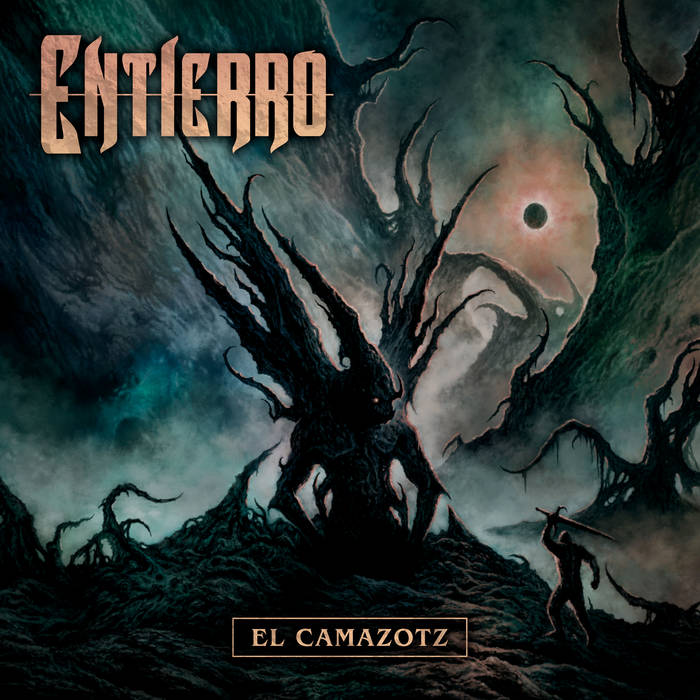 Label or DIY and why?
We stick to a DIY work ethic. We would love to get some support from a label in order to put out our music on vinyl, but we are used to doing everything ourselves at this point and it has served us well.

Do you prefer Vinyl, Tape, CD or Digital Format and why is that?
Begnal: "I like music, i don't give a shit. I'm good in any medium, i have no preference, i just wanna hear good music. I like the portability of the digital realm, but i listen to vinyl at home"
Vic: "I still love the vinyl experience, the music AND its packaging."
CTB: " I honestly utilize digital the most. But my 1981 Pioneer Direct Drive turntable is a prized possession. I have my tape deck still as well. Probably buy CD's the least, but I'm a sucker for physical media."
Dave: "yeah, what they said. But also my Victrola 78's''.

Your music style is Heavy Metal. Which are your main influences (Favourite Artists / Bands etc.)
As a band? Probably, Mercyful Fate, Judas Priest, Thin Lizzy, Black Sabbath and Iron Maiden. Everybody brings something different to the table, but we all understand and appreciate the influence of late 70's and early 80's traditional heavy metal. We may have individual influences on our writing and playing styles, but its understood the band is based in traditional heavy metal.
Which things, do you think, a Band should sacrifice in order to succeed? Have you ever sacrificed anything in your life for a better future of your Band?
Since playing is not any of our full-time jobs, we haven't had to really sacrifice anything. We are not beholden to any record company or expectations, so we can do whatever we want. That freedom allows us to create the music we want to hear ourselves.

Describe your ideal live show as a performance Band. Have you already experienced that?
Directly after Motley Crue, US Festival, San Bernadino, CA, Day 2, 1983. ;-)

Which attributes, do you think, that a new Heavy Metal Band should have in order to gain identity and be unique?
While we do feel that bands should do their best to incorporate some unique qualities, we also believe that they should have a firm knowledge of the origins of traditional heavy metal. In this genre, it is important for bands to use their influences as a start and then see where their songwriting takes them.

Do you believe that Bandcamp and other Digital Platforms help the new Heavy Metal Bands? Which, do you think, is the ideal way for a Band to promote its work?
Bandcamp has given back more than any other site. It enables bands to host and sell their music and search worldwide. It's really becoming a viable community, and their Fridays which they have waived artist fees have helped many bands stay afloat through the pandemic. Nothing but love for band camp.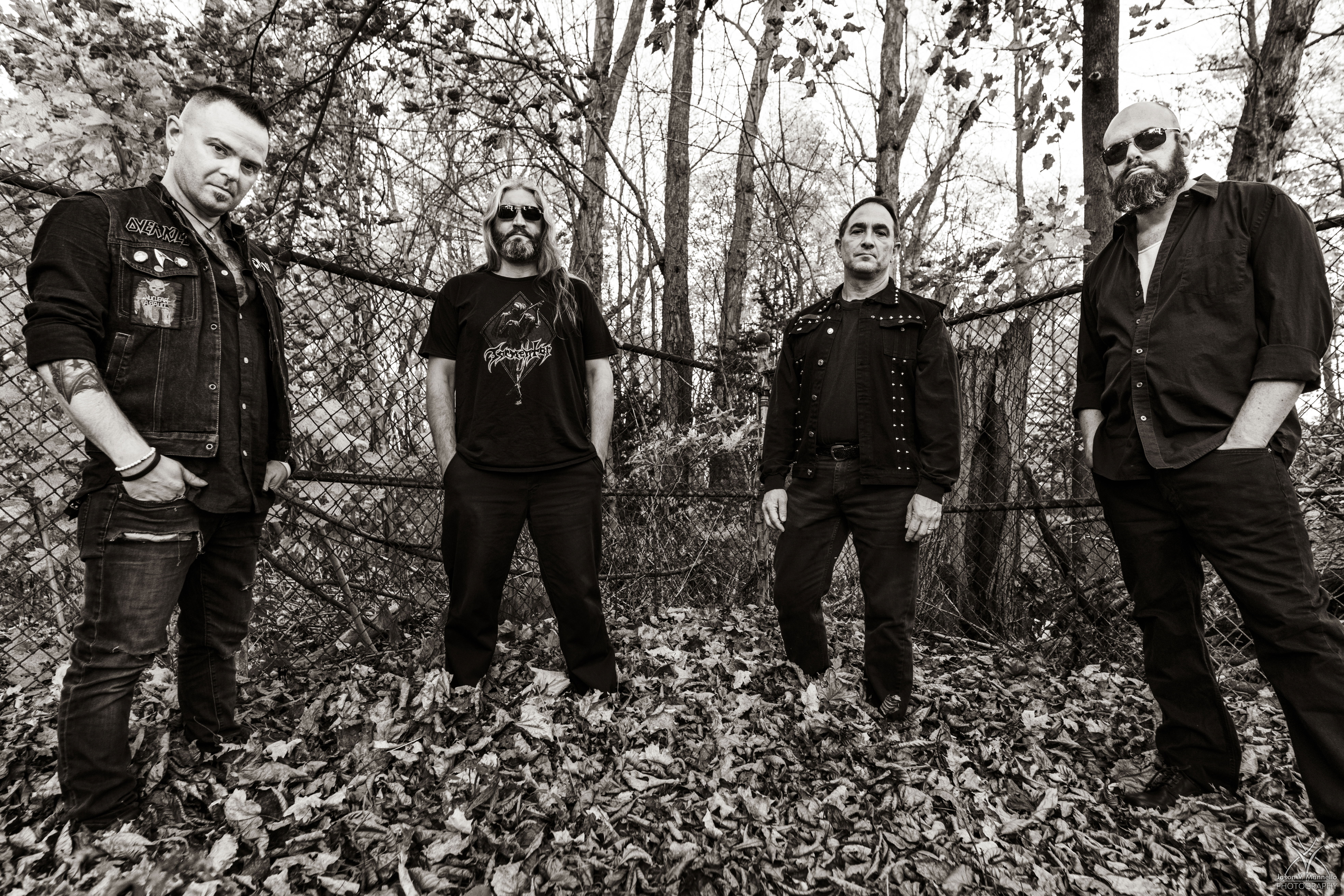 Tell us a few things about the New Underground Metal Scene in New Haven, Connecticut, USA (Bands, Fanzines, Webzines, Metal Clubs etc.)
Here in America, the underground metal scene is alive and kicking. While few bands are breaking through to the mainstream, there are tons of great bands producing great metal. Many of these bands, like us, are harkening back to that old-school style of metal that we all grew up on, which is fantastic.
Do you know anything about the Hellenic Metal Scene?
Sadly, we do not. Please educate us!
What are your future plans?
Despite the factors involved, we'd love to play show shows to support the EP. Then, get right back into the studio, to record our next full length, which was written during the pandemic. One foot in front of the other, march on!
Thank you very much for your time & Keep up the good work! The closure is yours.
Thank you for interviewing us,keep it tradish!
By Steve the Filthy Dog.
ENTIERRO CONTACT:
https://www.facebook.com/entierrometal
https://entierro.bandcamp.com/
https://www.instagram.com/entierrometal/