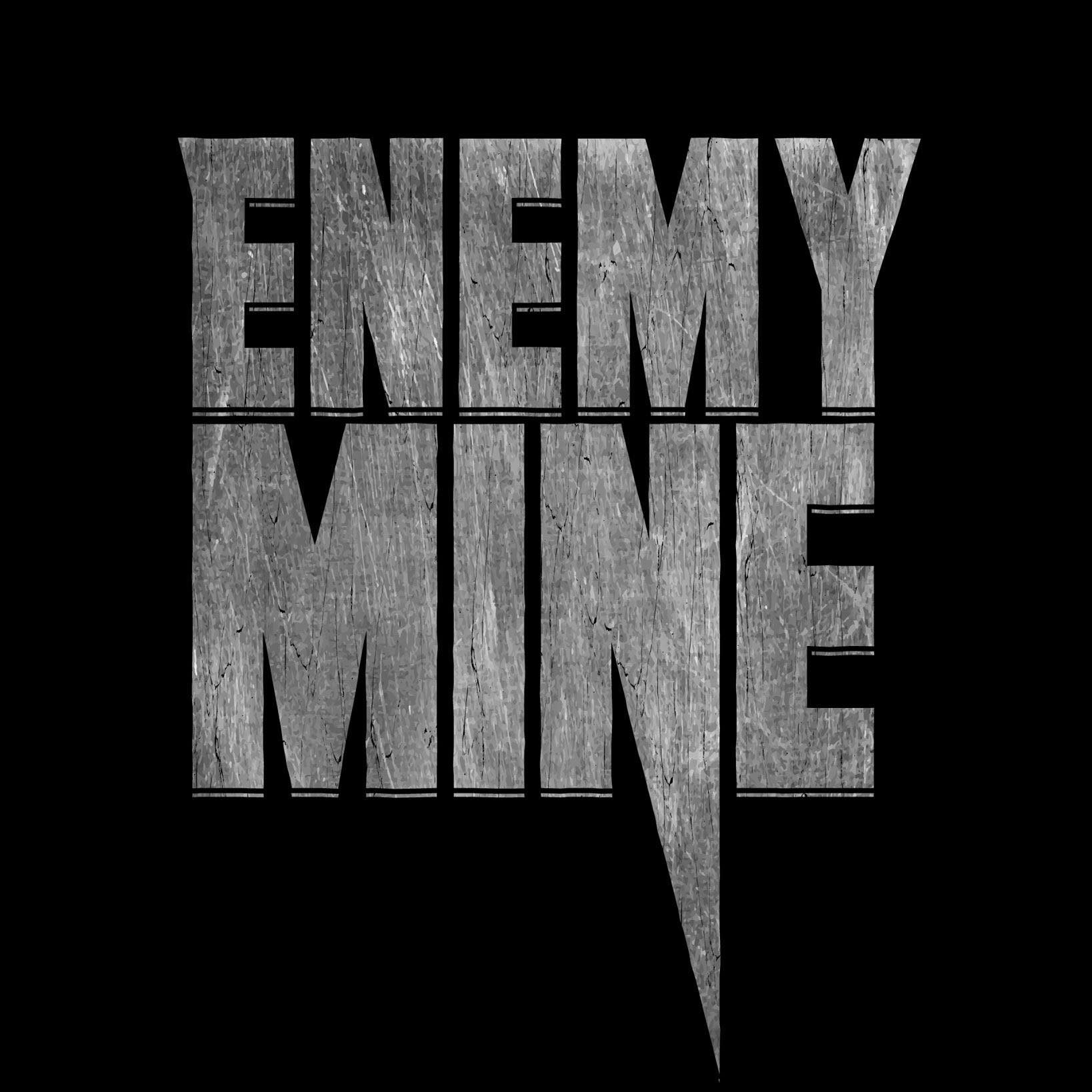 !!!CLASSIC HEAVY METAL FROM THE USA!!!
Welcome to the FILTHY DOGS OF METAL Webzine.
Tell us a few things about ENEMY MINE (Members, Starting Year etc).
Vocals: Kip Gilbert
Guitar: Rob Howe
Bass: Joel Zivic
Drums: Mike Allen
Formed: 2019

You have recently released your EP ''Veni. Vidi. Vici.''. What is the feedback from your audience as well as from the press?
We have received extremely high praise for our new EP "Veni. Vidi. Vici." ("VVV") Most have commented on both the evolution of the band's material, and the quality of the production/recording as compared to our self titled EP (which was released in 2019.) As with the previous work, the guitar work and uniqueness of Kip's vocals and lyrics are the standouts. Fans love that we continue to stay true to our 70s/80s Metal roots. Recently, we had the pleasure to screen a song off of VVV for the great Mike Varney of Shrapnel Records. His comment? "If only it was 1985, for I'd sign you guys in a heartbeat."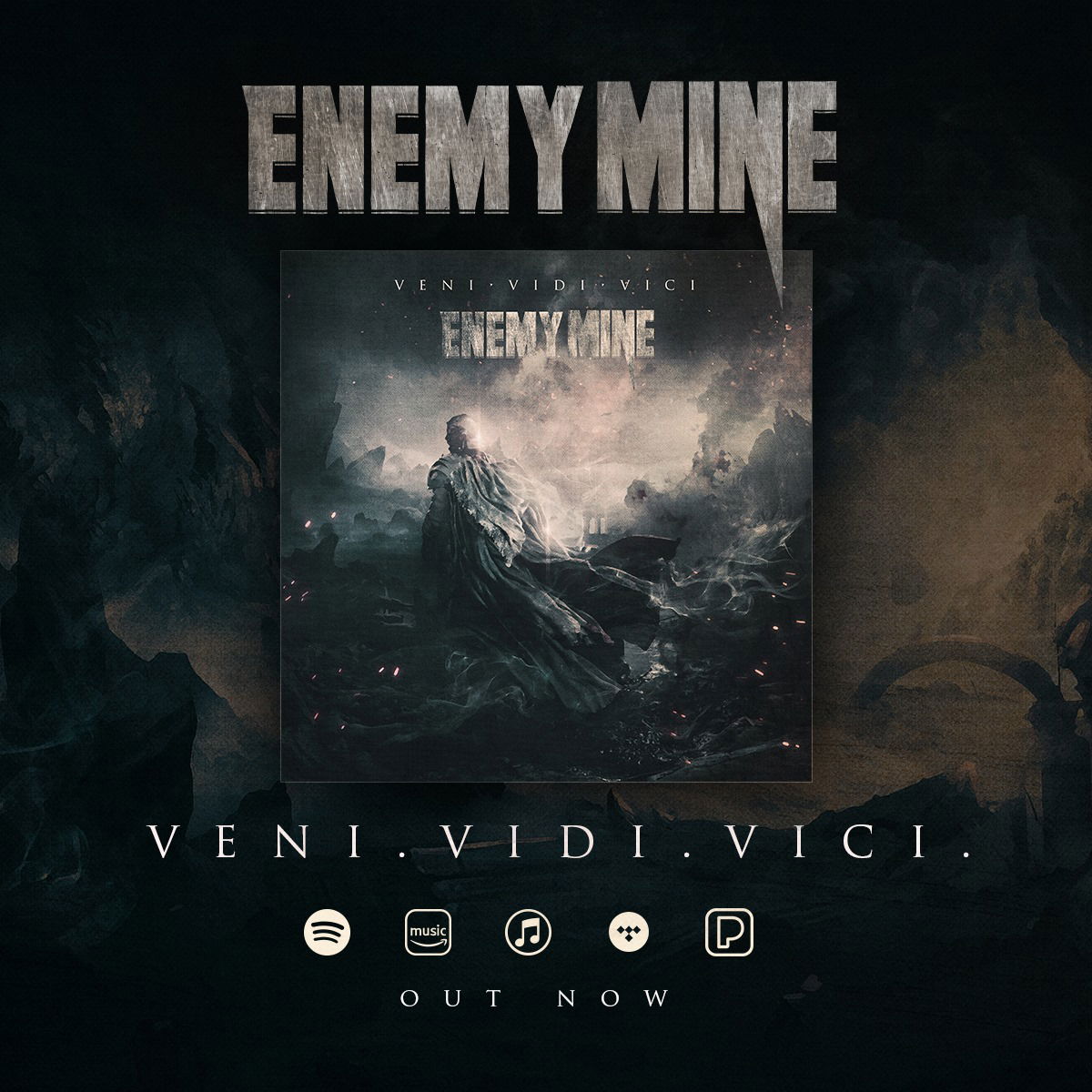 Label or DIY and why?
DIY. It has allowed us to work at our own pace, on the material we feel best represents the band, and with the studio of our choosing. "VVV" was recorded and mixed at Spokane's Rainbow Trout Studios, by a good friend and owner of the studio, William Nieman.
Do you prefer Vinyl, Tape, CD or Digital Format and why is that?
The preference comes down to nostalgia. Vinyl will always hold a special spot in our hearts. We all remember the sound of the needle touching a vinyl record, and the anticipation of hearing a new record from your favorite band for the first time. We all heard Priest, Dio, Van Halen, Maiden, Rush, etc. for the first time on vinyl. Digital is a great medium though, for we were able to release VVV across the globe, and allow anyone anywhere instantaneous access to our new Metal offerings.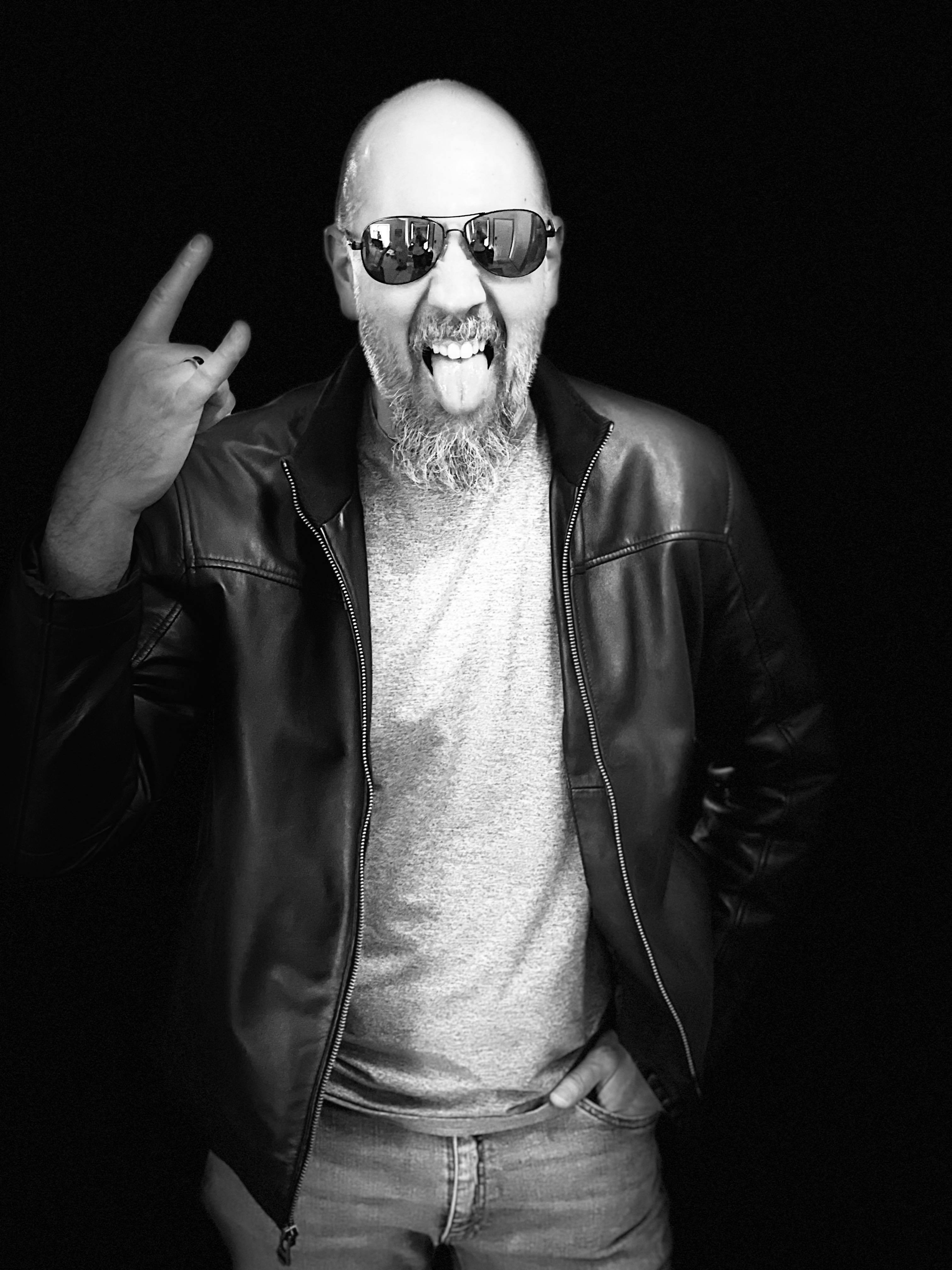 Your music style is Heavy Metal. Which are your main influences (Favourite Artists / Bands etc.)
Our influences come mainly from the great metal bands of the late 70s through the 80s. These were our formative years as musicians, and the music of those metal gods went deep into our dna. From Priest and Maiden, Dio, Queensryche and Loudness, and everything in between, we try to stay true to what moved and motivated us as artists.
Which things, do you think, a Band should sacrifice in order to succeed? Have you ever sacrificed anything in your life for a better future of your Band?
Music, if done properly, is a labor of love. We have all sacrificed time with our families, and other opportunities outside of music for our band. However, playing music is what makes us what we are. Sacrifice is much more like honing the steel for the betterment of all aspects of our lives.
Describe your ideal live show as a performance Band. Have you already experienced that?
Each of us have had highlights throughout our careers as musicians. However, we have yet to have that pinnacle as Enemy Mine. The ideal scenario would be a European Festival, after sunset, under a lighted stage, where the crowd knew each of our songs, and we all became ONE for 45 minutes.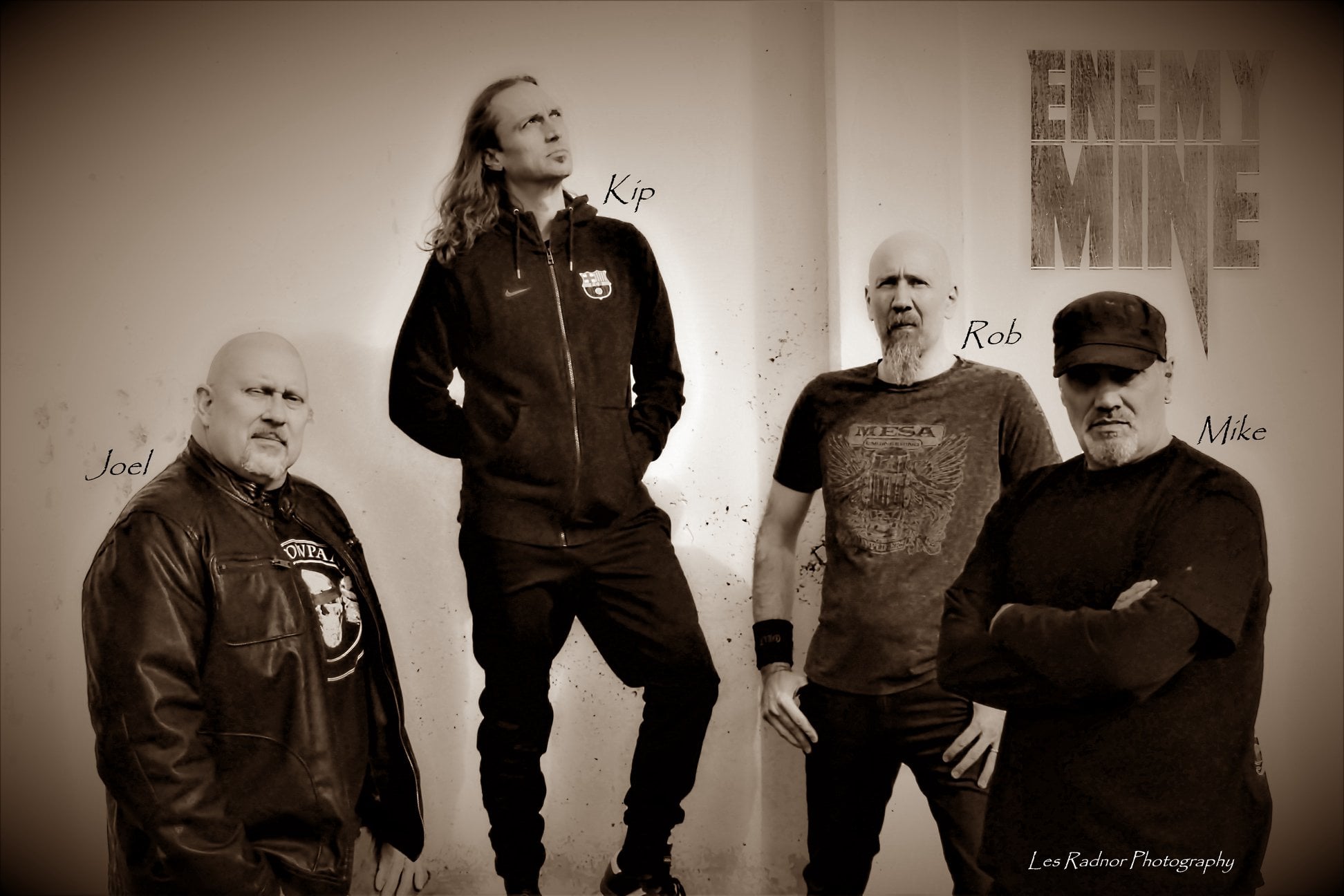 Which attributes, do you think, that a new Heavy Metal Band should have in order to gain identity and be unique?
As an old school metal band, we'd have to say they would need an old school identity. A lead singer that transforms into a demon when he hits the stage. A Guitar God that mesmerizes the audience and melts picks and faces. A rhythm section that sounds like tanks coming over a hill. Then, with the aforementioned as the foundation of the band, it is important to have a sound and soul that is unique. Within seconds of hearing a song, your band should be as recognizable as chocolate or wasabi on the palate.
Do you believe that Bandcamp and other Digital Platforms help the new Heavy Metal Bands? Which, do you think, is the ideal way for a Band to promote its work?
Digital platforms, such as Bandcamp, do have there place in the landscape of promotional avenues. The biggest challenge, though, is the over-saturation of artists. There is something to be said for the ease of forming a band, recording,and then placing your music on every platform. However, the filters that separated quality is now overridden by quantity. I think the only way to ideally promote yourself as an independent band is a combination of digital platforms, online radio stations, and bringing your music to the masses live. You simply have to obtain fans a handful at a time, in a variety of ways.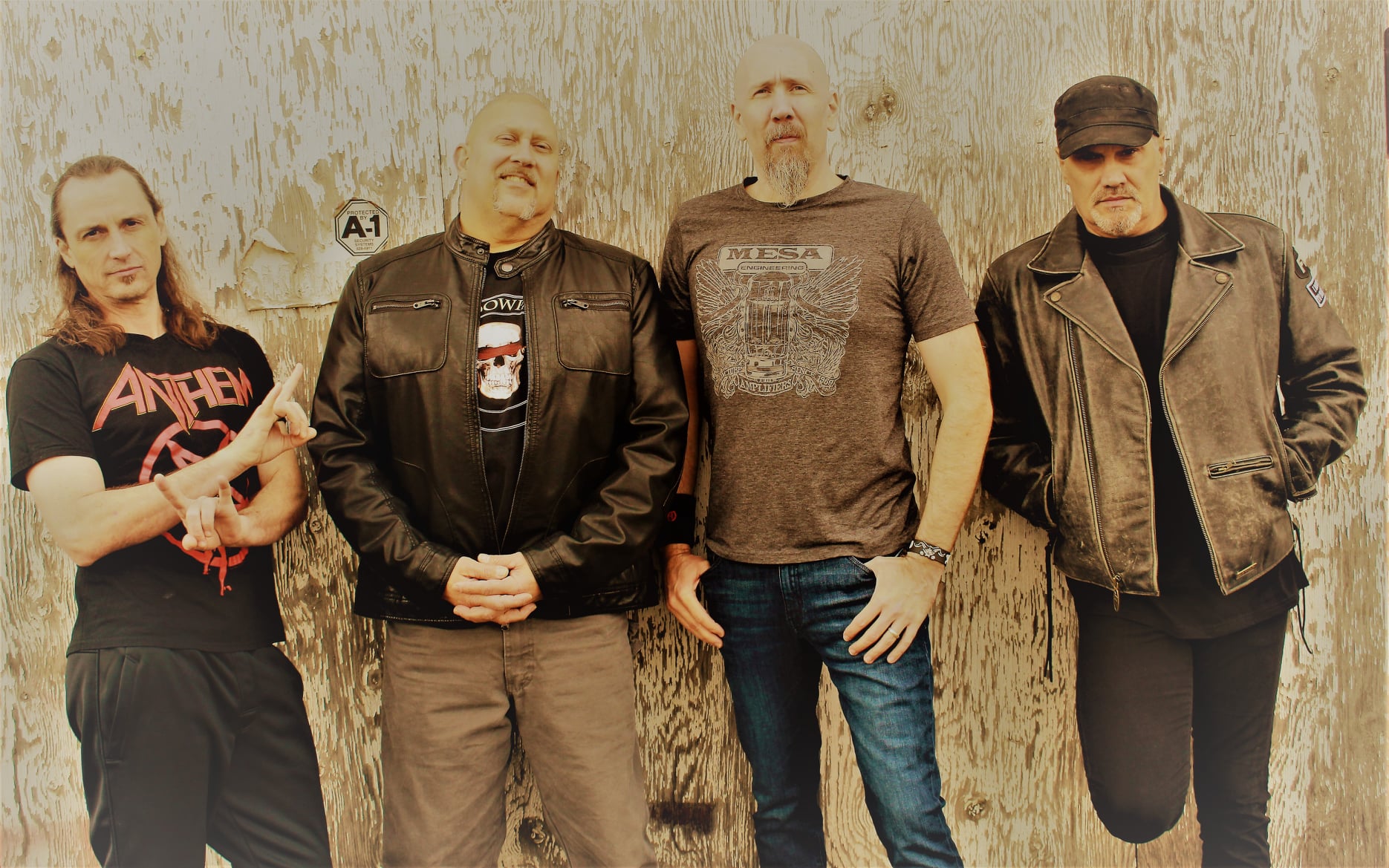 Tell us a few things about the New Underground Metal Scene in Spokane, Washington, USA (Bands, Fanzines, Webzines, Metal Clubs etc.)
Since COVID, the music scene in our area has taken a huge hit. Most clubs went dark or went under. The main thrust has been outdoor festivals, several upcoming events which ENEMY MINE will be headlining. The hope is that things will open up sooner than later, and the burgeoning Spokane Metal scene will rise again. 2 area metal bands to note are Chase the Sun and My Own Affliction. The premiere music venue in Spokane is the Knitting Factory. It will soon open up, and hopefully Enemy Mine will be gracing its stage sometime this year. 🤘 The top booking agency in the area is TWTYE Promotion and Booking services.
Do you know anything about the Hellenic Metal Scene?
Yes. Just our opinion, but Hellenic music is far more enjoyable than the Nordic black metal. It holds much more to the traditional metal roots, and has much more melodic and varied lyrical structure. FYI. Nocternity is a favorite of ENEMY MINE's guitarist.
What are your future plans?
Play as many shows as we can in support of the new EP. We are also working on a possible 2022 festival tour in Finland. Maybe our ideal live show will come to fruition sooner than later. Sometime over the next month or so, Rob (guitarist) will begin working on a new batch of songs for Kip to bring his vocal and lyrical mastery. Hopefully a new EP, or possible first full length offering by 2023.
Thank you very much for your time & Keep up the good work! The closure is yours.
We appreciate the opportunity for this interview. For those that love classic metal music, I hope you will give us a listen. Hopefully we'll see you all at a live show soon.
By Steve the Filthy Dog.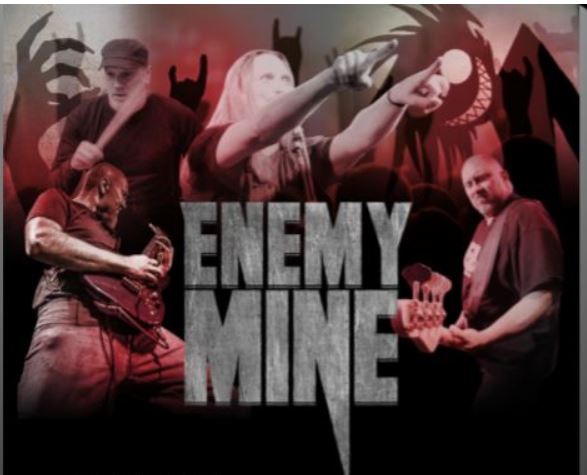 ENEMY MINE CONTACT:
https://enemyminespokane.bandcamp.com/
https://www.facebook.com/Enemy_Mine-425231528059910/