!!!HEAVY/POWER METAL FROM THE USA!!!
We had a conversation with Jacob Wherley (Guitars/Lead Vocals). Enjoy!
Welcome to the FILTHY DOGS OF METAL Webzine.
Tell us a few things about EMERALD RAGE (Members, Starting Year etc).
We started in late 2016, when Pat Kern (Guitar/vocals) and I got together one day and ironically wrote a black metal song. For the first couple years, we had a revolving door lineup, but since April of 2019, Erik Curry, our current bassist has been a steady member of the group, we will have a new drummer coming very soon!

You have recently released your album ''High King''. What is the Feedback from your audience as well as from the Press?
Overall, I'd say the album has had positive reviews, and I am thankful for that. Our followers have been very happy with the album, and at the end of the day, that's what really matters! Press are still doing reviews of it right now, but I'm curious to see what they have to say.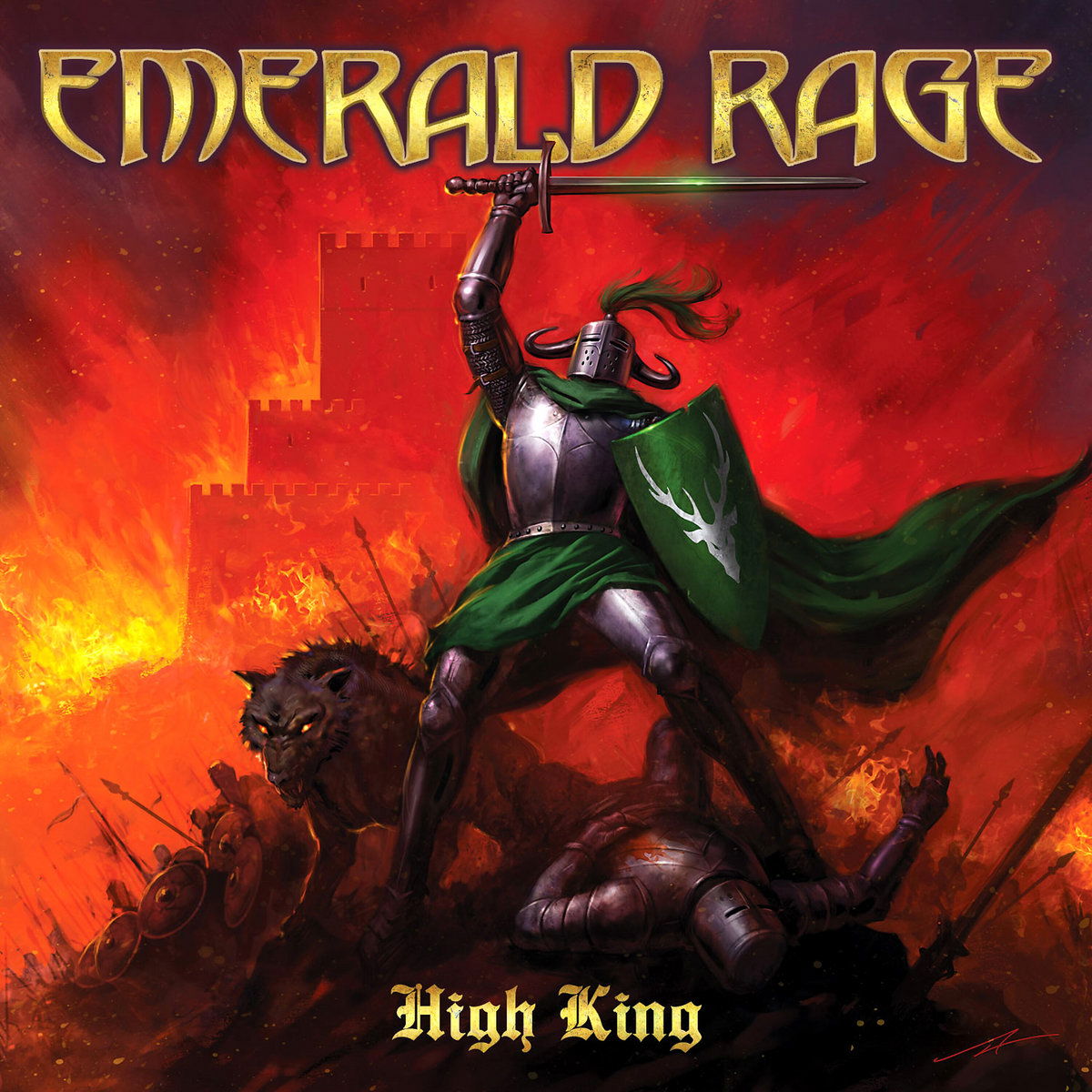 Label or DIY and why?
This release we went through Stormspell Records, a label based out of San Jose, CA. We felt we needed to take another step into our career and go a more professional route.
Do you prefer Vinyl, Tape, CD or Digital Format and why is that?
Truth be told, I like digital simply because it's easy to bring every album you love on your phone. But I'm a total CD guy. I love the little booklets and lyrics and everything. Something is different with owning the physical copy too!
Your music style is Heavy/Power Metal. Which are your main influences (Favourite Artists / Bands etc.)
Pat and I basically always called it "Thin Lizzy tries power metal". We're more of the traditional sounding power metal types. I'd say we have more in common with bands like Gamma Ray and Running Wild than we do with, say, Sonata Arctica. If I were to label our top five influences, it'd be Iron Maiden, Running Wild, Thin Lizzy, Metallica and Helloween. There's a more grittier side to what we do as well that you'd hear from bands like Megadeth, Testament and Metallica.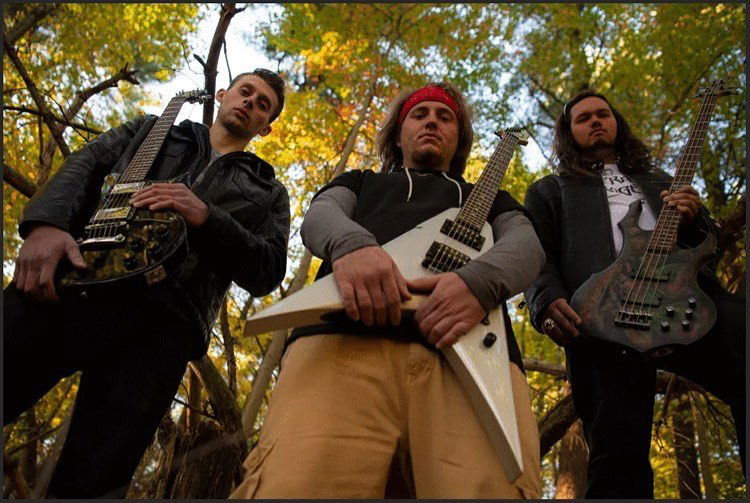 Which things, do you think, a Band should sacrifice in order to succeed? Have you ever sacrificed anything in your life for a better future of your Band?
Depends on what the end goal of the group is. If your goal is be the next Rolling Stones, I'd suggest you quit everything and put it into your band. If you're kind of doing it for fun, then I don't think much needs sacrifice, other than a little time to learn some songs. I've sacrificed obviously time and money into the band, but I've always sacrificed career opportunities like moving to stay with my band.

Describe your ideal live show as a performance Band. Have you already experienced that?
Far from it, I would say. My experience would be sort of in the line of what Sabaton does. Those Swedes put on a damn good show. Probably my favorite band overall, and I love their stage production and stage presence. We just pretty much show up and play because we don't quite have the money to put a tank on stage (yet).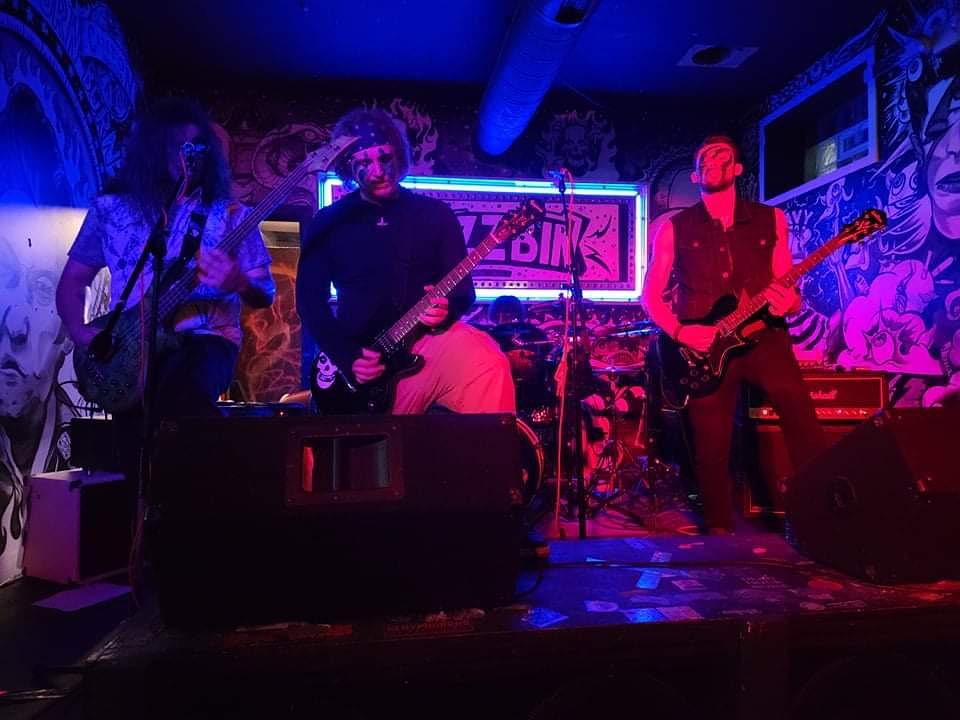 Which attributes, do you think, that a new Heavy Metal Band should have in order to gain identity and be unique?
Go back in time, as weird as that might sound. We've basically been trying to mold our own version of the bands of the 70's, 80's and 90's. We're everything from Deep Purple to Blind Guardian to Amon Amarth, and I very much enjoy that. For a sense of originality, I would presume to have an open mind and don't be afraid to get heavier or lighter than you'd expect/want to be.
Do you believe that Bandcamp and other Digital Platforms help the new Heavy Metal Bands? Which, do you think, is the ideal way for a Band to promote its work?
That's how we got the outreach we've been getting for the album. Unfortunately, I already am fully aware you make no money from making music these days, but it's cool to wake up to some random dude in Sweden and Argentina talking about how much they like your songs.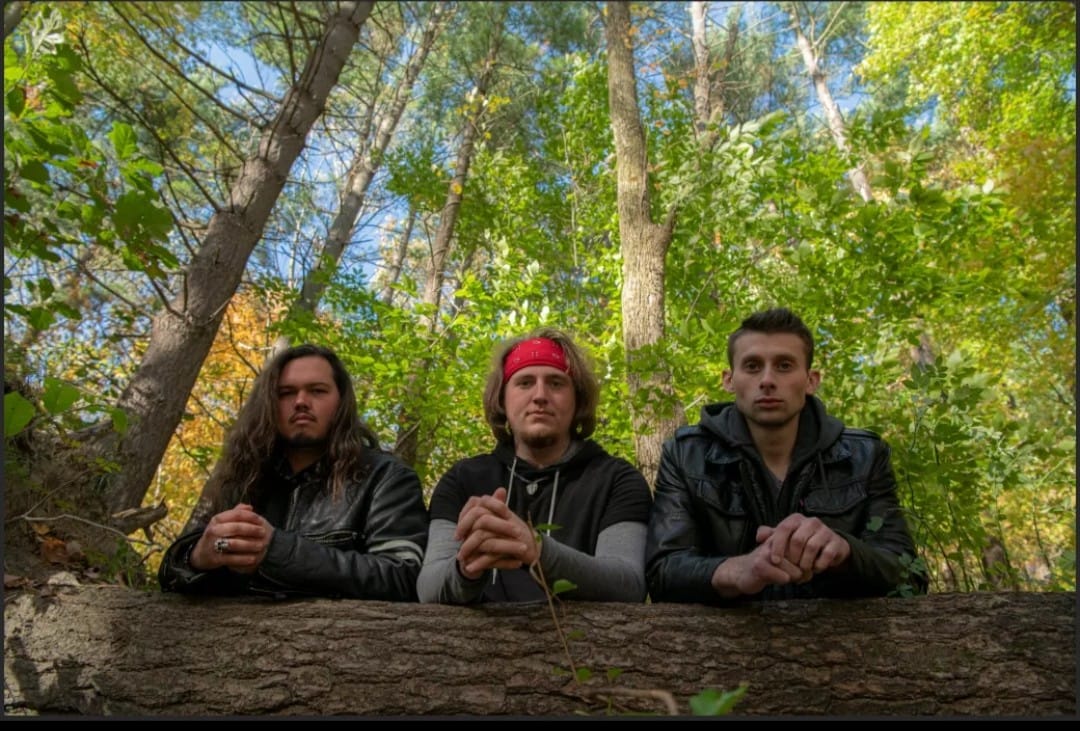 Tell us a few things about the New Underground Metal Scene in Akron, Ohio, USA (Bands, Fanzines, Webzines, Metal Clubs etc.)
The metal scene here in Akron, and around the Midwest United States region is mostly metalcore/deathcore bands. It was always weird playing shows when we first started. Because we'd be playing with a lot of bands that did the whole Bullet For My Valentine thing and there we were playing 70's Judas Priest songs. There's a few clubs scattered around in the area that we usually play. One in particular called The Empire Concert Club, on which Emerald Rage's first show happened there in March 2018.
Do you know anything about the Hellenic Metal Scene?
Most of the more well known acts were very aware of and look up to. Rotting Christ and Firewind immediately come to mind. There's a band I found one day a few years ago called Orion's Reign from Greece I thought was very good!
What are your future plans?
We are in the process of recording a four song original EP to immediately follow up the release of "High King". It will be a little less metal, and more in the vein of our 70's influences like Rainbow, Thin Lizzy, Led Zeppelin and Blue Öyster Cult. After that we will probably play out until winter comes around and go into the process of recording album number two.
Thank you very much for your time & Keep up the good work! The closure is yours.
Thank you so much for reaching out! I hope one day we will get the chance to come and play in Greece! We are looking forward to keep the ball rolling and new music to come soon!
By Steve the Filthy Dog.
EMERALD RAGE CONTACT:
https://emeraldrage.bandcamp.com/
https://www.facebook.com/emeraldrageband/
https://www.instagram.com/emeraldrageband/
https://www.reverbnation.com/emeraldrage
https://soundcloud.com/user-790648270