We had a conversation with ELECTRIC DRUIDS. Enjoy!
Welcome to the FILTHY DOGS OF METAL Webzine.
1. Tell us a few things about ELECTRIC DRUIDS (Members, Starting Year etc).The birth of the band was back in 1990, Swansea University UK, but the recording lineup for Ubernicht dates back to 2006, Victoria, Canada, featuring: Steve Gibbs (Guitar, Vocals); Andrew Tucker (Bass) and Andrew Burden (Drums and Percussion).

2. You have recently released your EP ''Ubernicht''. What is the Feedback from your audience as well as from the Press?
We've been very fortunate to have NWOTHM Full Albums, Metal YouTube Promotion, Rare Vinyl Albums and Jess Death feature Ubernicht on their YouTube channels which has been great in letting people know who we are and what we've been up to.
Feedback so far has been very positive and we're pretty stoked about that.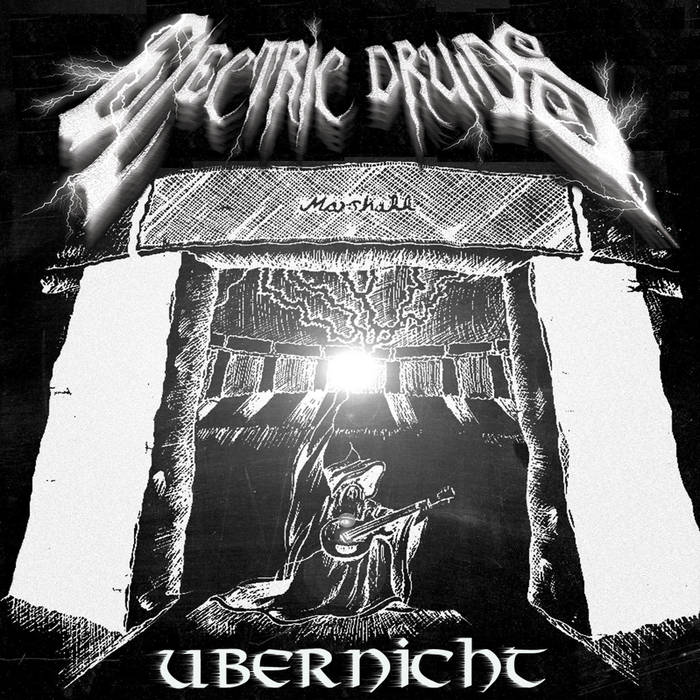 3. Label or DIY and why?
We're DIY at present. We'd certainly be interested in signing to a label for a good deal but we're in no rush to sign up for a bad one.

4. Do you prefer Vinyl, Tape, CD or Digital Format and why is that?
Love them all as long as there's something to play them on. Digital has to be the winner for convenience, but never heard an old vinyl album from the collection subsequently released on CD/digital and thought 'that sounds better'.

5. Your music style is Heavy Metal. Which are your main influences (Favourite Artists / Bands etc.)
Rush, Megadeth, Black Sabbath, Primus, Motorhead, Slayer, Iron Maiden, Metallica, Judas Priest, Anthrax, Annihilator, Pantera, Dream Theater & Ozric Tentacles.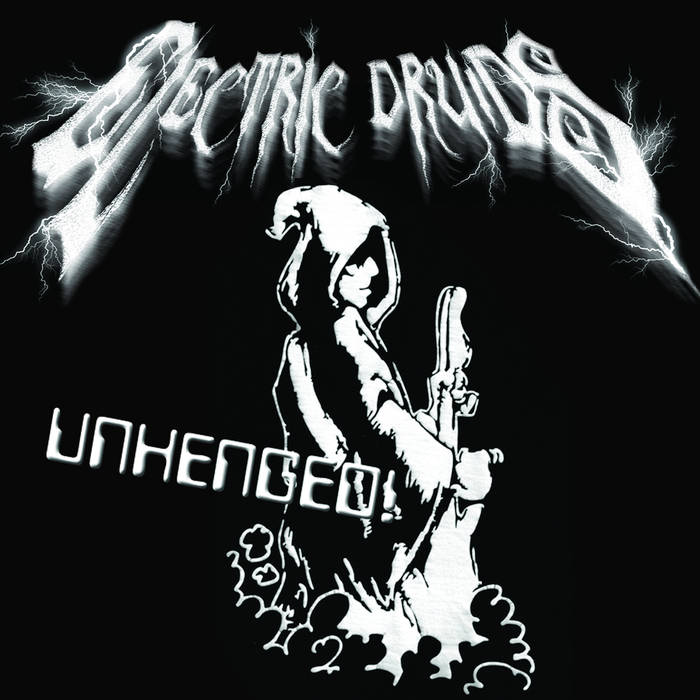 6a. Which things, do you think, a Band should sacrifice in order to succeed?
Negativity: Shit happens, no point dwelling on it, just pull together, get it fixed and move on.
Distraction: Dude, you're halfway through a song, the phone-call can wait!
Chemistry Assassination: Maybe that amazing band member shouldn't have been fired because he wore blue rather than black jeans at the show...
6b. Have you ever sacrificed anything in your life for a better future of your Band?
Sacrifice is a scary concept, it gets sheep and goats killed! We try to accommodate one another's lives outside the band as much as possible.

7. Describe your ideal live show as a performance Band. Have you already experienced that?
Good sound onstage, everyone's playing well, audience are jumping about and 'up for it'. Might get bigger or smaller (in terms of venue/crowd) but don't think it gets any better than that.
Had some of those shows already, hopefully not all of them though!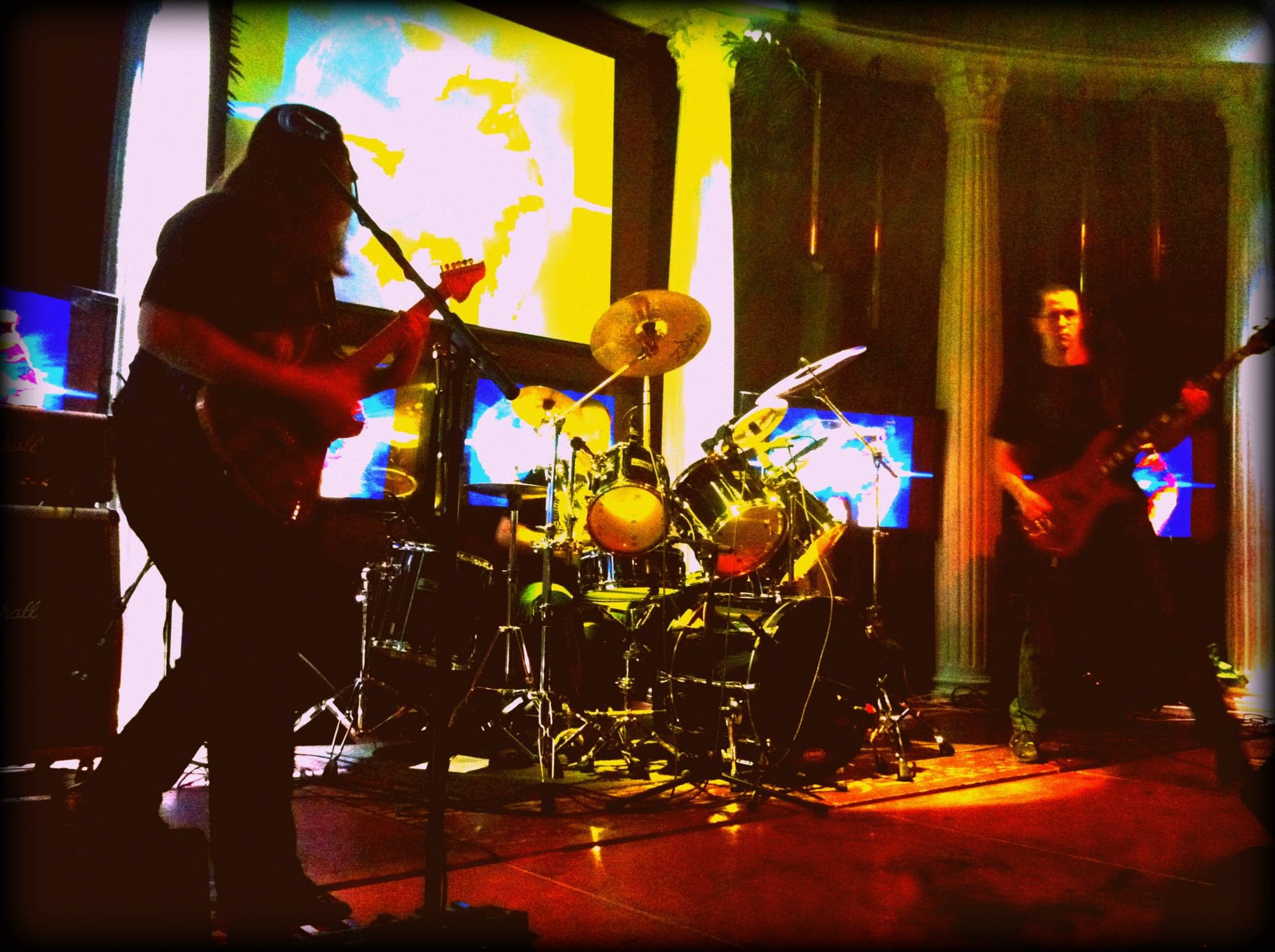 8. Which attributes, do you think, that a new Heavy Metal Band should have in order to gain identity and be unique?
Not sure you need more than the songs in Heavy Metal, so just to try and write the best songs you can, let the music do the talking and take the lead. Then as I think Lemmy said, 'pull it up the flagpole and see who salutes it'. If you get enough salutes your personality as a band should be in place for your audience which, coupled with the music and concert attendance, will hopefully be enough to set you on your way.

9. Do you believe that Bandcamp and other Digital Platforms help the new Heavy Metal Bands? Which, do you think, is the ideal way for a Band to promote its work?
Bandcamp is great, they don't charge the artist anything until you're earning which is genius. Not sure how much benefit the others are beyond publicity and promotion.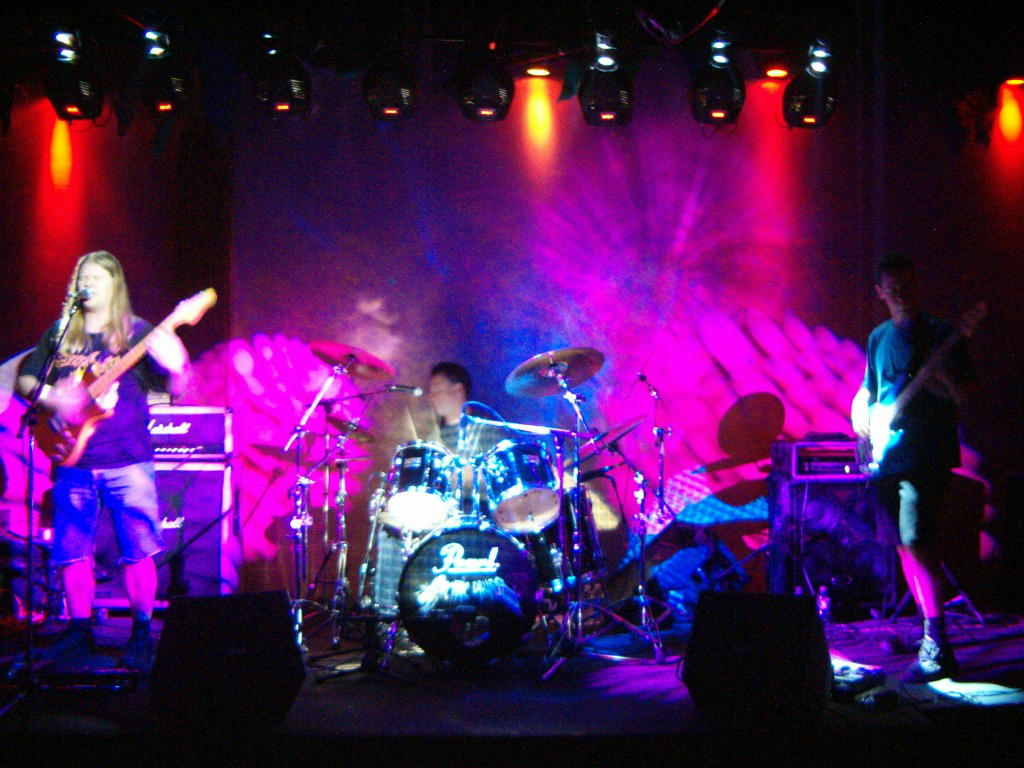 10. Tell us a few things about the New Underground Metal Scene in Canada (Bands, Fanzines, Webzines, Metal Clubs etc.)
Can only speak for our corner on Vancouver Island, British Columbia up in the Pacific North West. Here The Vancouver Island Metal Festival (VIMF) team put on an annual event
and intervening Island metal shows during the year featuring local artists as well as international acts such as Diamond Head, Alestorm, Eternal Champion, Grim Reaper, Idle Hands and Satan to name a few.
Local Island bands your readers might enjoy checking-out would include Torrefy, Scimitar, Crimson Witch, Chunkasaurus, Terminal Sequence, Under the Mountain and Blind Wilma.
While across the water in Vancouver you have the mighty Unleash the Archers, Iron Kingdom, We Hunt Buffalo, Spell, Syrinx, Sandstorm, Road Rash and Rebel Priest.
Just over the provincial border in Calgary, Alberta, you also have the amazing Riot City who your readers might also like to check out.
For media, Absolute Underground is a popular source of metal info for the region: http://absoluteunderground.tv
In terms of Victoria's metal venues, Logan's on Cook St. is home to most metal bands in Victoria. While larger touring bands can appear in a variety of others with the biggest being the Arena (7,400).

11. Do you know anything about the Hellenic Metal Scene?
Greece's Rotting Christ and Varathron kicking off the Greek Black Metal scene in the 80s, still thriving and well with newer bands as the 'Hellenic Metal Scene' today?

12. What are your future plans?
Aiming to follow-up Ubernicht with a full-length album next year. No shows booked for 2020 yet, but hoping to change that shortly.

13. Thank you very much for your time & Keep up the good work! The closure is yours.
Thanks to the Filthy Dogs of Metal for inviting us to give this interview \m/
First heard a Greek metal audience on Iced Earth's Alive in Athens, who when asked why they chose Greece, answered to the effect that "you won't find a better metal audience in the world"
Needless to say we'd love to come and visit! In the meantime please check out our new EP 'Ubernicht' available on Bandcamp: https://electricdruids.bandcamp.com/album/ubernicht
By Steve the Filthy Dog.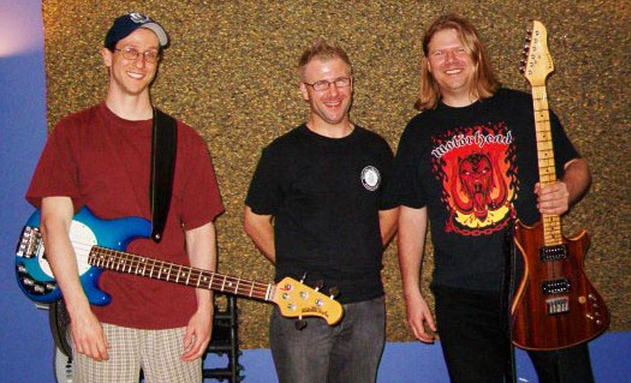 ELECTRIC DRUIDS CONTACT:
https://www.facebook.com/ElectricDruids/
https://electricdruids.wixsite.com/electric-druids-html