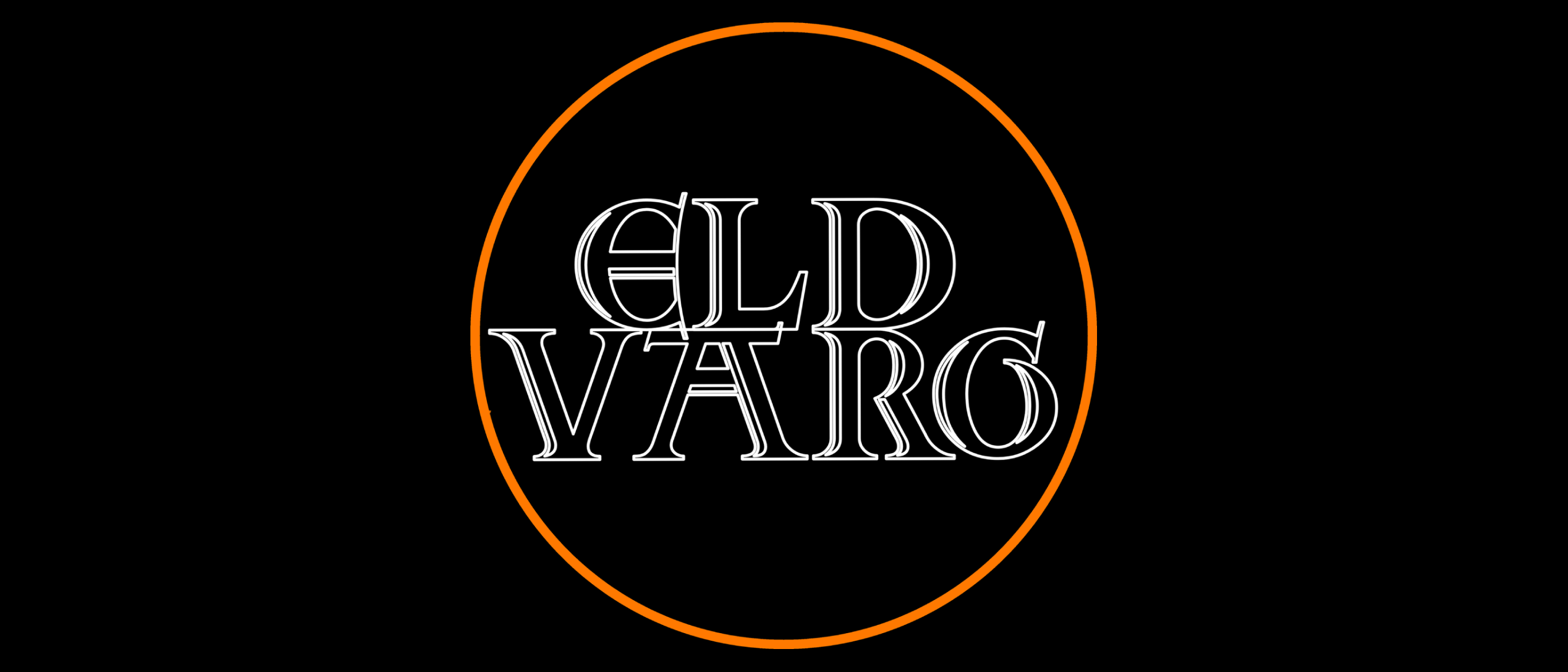 !!!HEAVY METAL FROM SCOTLAND!!!
We had a conversation with Ollie Noakes (Everything). Enjoy!
Welcome to the FILTHY DOGS OF METAL Webzine.
Tell us a few things about ELD VARG (Members, Starting Year etc).
Eld Varg first started in about 2013. I had just finished up with a previous band, playing and writing songs that I thought other people wanted to hear, I knew that with whatever came next I'd need to write music that I was truly passionate about. I came to the decision quite quickly to tune lower and write much more guitar driven music, but each song have it's own distinct melody. Songs like Fists of Steel and Iron Cobra were written pretty quickly at the beginning alongside segments of songs that would end up on the album. After a long hiatus, a relocation and construction of Fort Noakes Studios was completed, I recommenced the writing , the remains of the album came pretty quickly, and after a few months in the studio One Man Army was finished. Currently the band is just myself, writing, performing and recording each instrument. This does throw up a few issues when it comes to playing live though! There are plans for a full band in the future.
You have recently released your album ''One Man Army''. What is the feedback from your audience as well as from the press?
In all honestly, significantly better and much more wide spread that I could have hoped for! When I set out to record, it was purely a passion project that I expected a few close friends and family to hear. Being 2021, a digital release was a natural decision, and since its launch, it just seems to have taken off! I've had listeners contacting me from all over the place, France, Italy, Czech Republic, Greece, USA, Brazil, the list goes on. It's truly amazing to have support from some many people, from so many countries. As for reviews and feedback, it's been really good so far. Starting as a passion project to have people talking and sharing my music with each other is still an odd experience, but incredible nonetheless!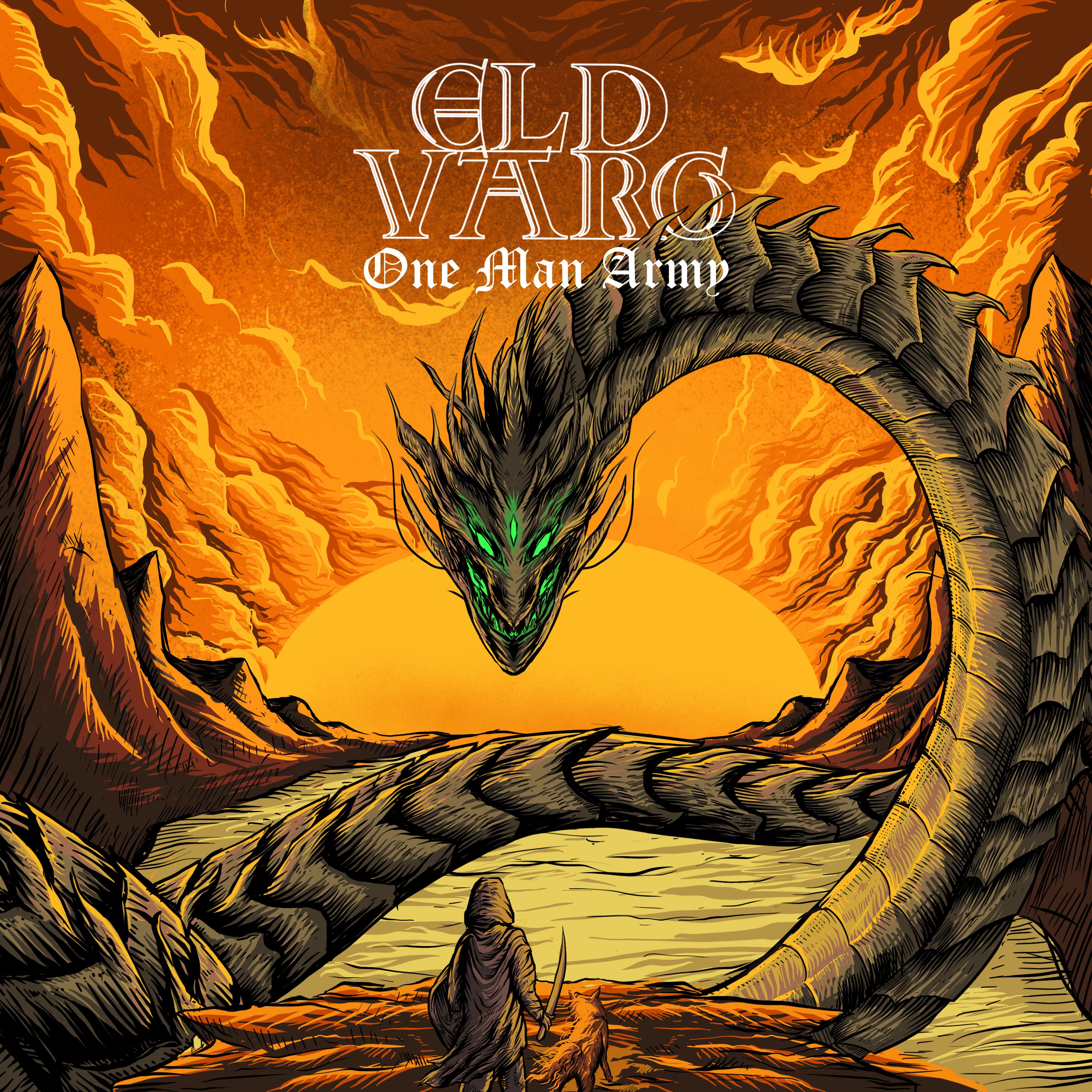 Label or DIY and why?
I think they both have their benefits, there will always be that appeal of being noticed by a label and having a contract to make music. I've noticed through what's happened with the attention of One Man Army, the rise of the digital and social media has definitely made it much easier to reach further and find fans in ways that just weren't possible before. It's definitely much easier to build a fan base now without a label. Although the amount of time you have to spend doing it all yourself can be a little insane!
Do you prefer Vinyl, Tape, CD or Digital Format and why is that?
As with the previous question, I feel like that all have their unique benefits. It's hard for me to sit here and denounce the power of Digital streaming considering it's almost exclusively the reason people have been hearing the album! It definitely helps with being able to capture a wider and more diverse audience from a marketing perspective. I'm a child of the 90s, so CDs will always have a soft spot with me as a listener, but I've fallen into the Vinyl trap. There's something about it that is so appealing. I also love that, as with tape, you're much more likely to listen to a full album, and truly appreciate the work and effort that has gone into it. I don't think that albums like Dark Side of the Moon would have the same impact today if they were released to streaming.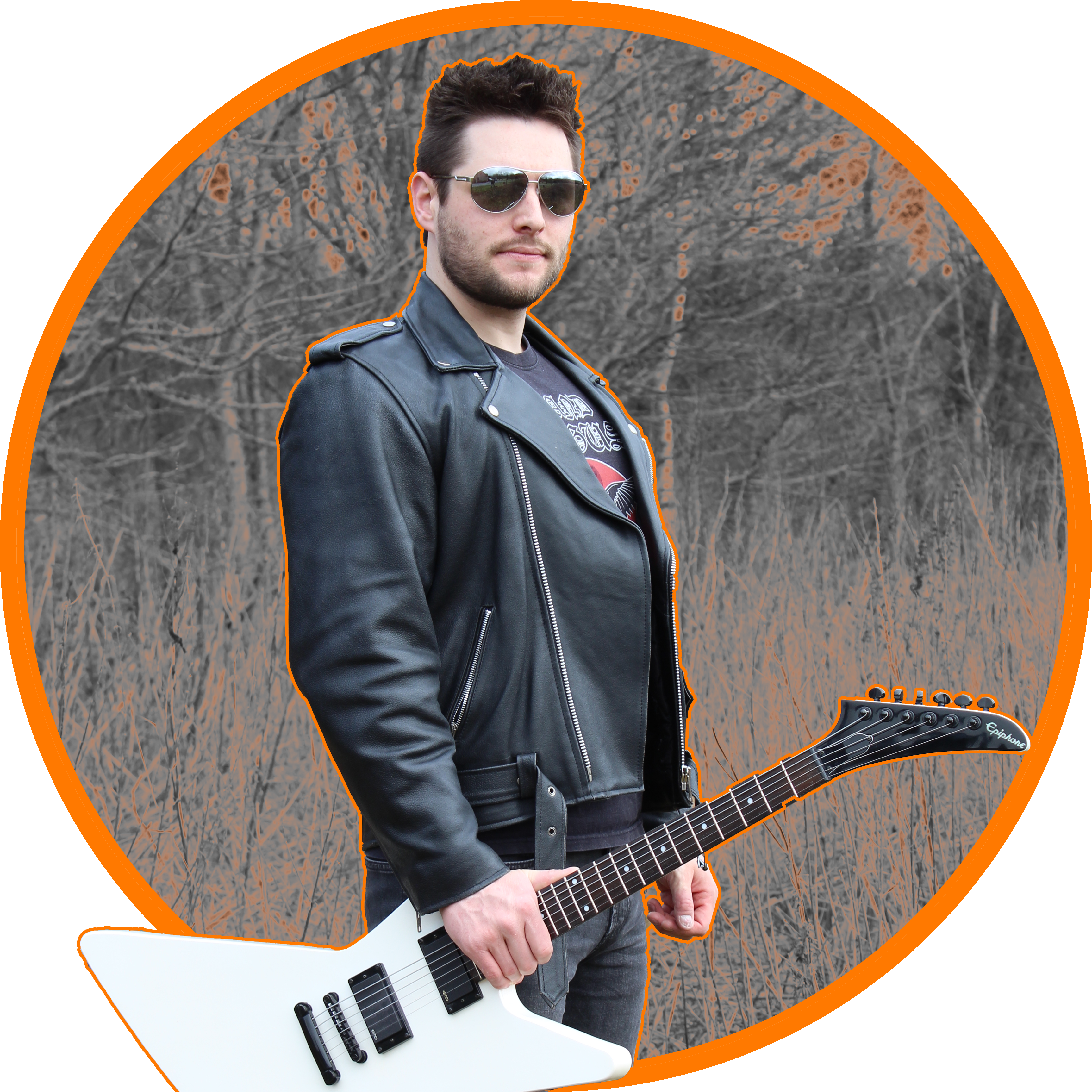 Your music style is Heavy Metal. Which are your main influences (Favourite Artists / Bands etc.)
I feel like the start of my answer is echoed by many, many musicians, but KISS are the band that really inspired me to pick up an instrument. Their performance and theatrics just set them above all else, to see Gene spitting blood, Paul flying over the crowd and Ace's guitar catching fire at 13 was just mind blowing. For better or worse, they're the core reason Eld Varg exist! After that, Metallica pushed me down the metal path, venturing into the Big Four and modern thrash bands just as Evile. But it was when I started to venture into the European and specifically Scandinavian metal that I feel my playing and writing started to become what it is now. Bands like Amon Amarth, Wolf and Sabaton quickly became favourites, but it was when my brother introduced me to Grand Magus that everything clicked. Heavy guitar riffs, thumping drum and bass and melodic vocals on top was just a perfect mix to me. There will always be elements of JBs guitar work in my own. And more recently I have discovered Japanese band Ningen Isu. Heavy metal with a Japanese twist is just incredible! Highly recommend checking them out.
Which things, do you think, a Band should sacrifice in order to succeed? Have you ever sacrificed anything in your life for a better future of your Band?
It's a very difficult question to answer, every band situation is different, but the forever constant is time. You need to spend as much time perfecting your instrument, the songs, the performance, every aspect, down to the smallest detail to set yourself apart from the rest. My sacrifice, for the moment at least, is being able to play live. It was always a personal goal to write and record a full album, and I couldn't be prouder of the results, but that has meant that the live performance aspect hasn't been possible. It's a double edged sword, I don't think I'd have finished the album in the state it's in if I'd focussed all my energy on finding a band.

Describe your ideal live show as a performance Band. Have you already experienced that?
Ruling out the possibility of spontaneous mitosis, some other band members would definitely help! It's definitely in the plans for the future, I feel like some of these songs will take on a whole different energy in a live setting, the thought of it is quite exciting!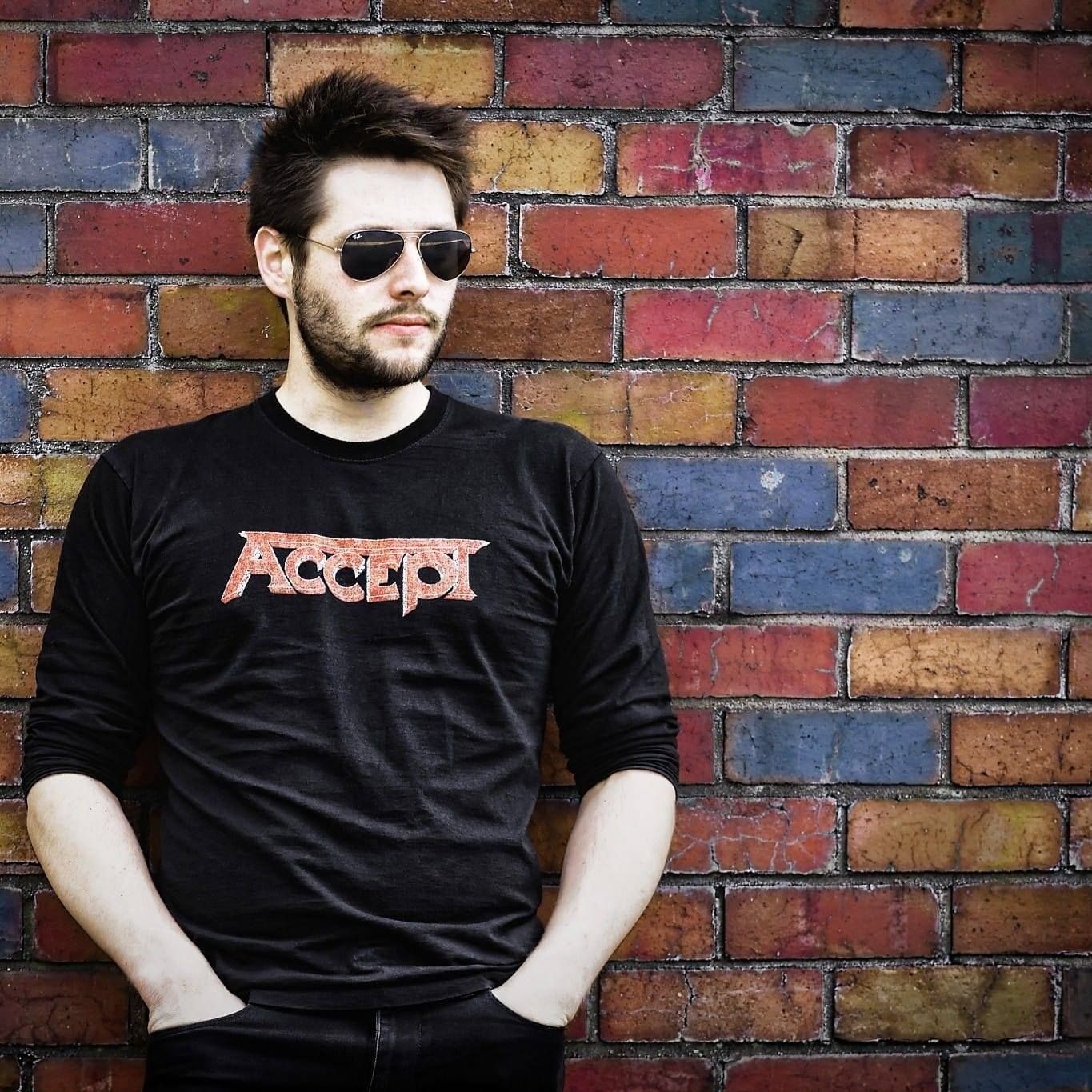 Which attributes, do you think, that a new Heavy Metal Band should have in order to gain identity and be unique?
Heavy Metal has been around for a very long time, so being truly unique is very difficult. In terms of setting yourself apart from the rest I always feel that should be with passion. Know your craft, know the music you love, and play from the heart. What I do isn't exceptionally unique, but I feel my passion for heavy metal oozes from every track. Passion is something you can't learn, but is a key instrument in any band.

Do you believe that Digital Platforms help the new Heavy Metal Bands? Which, do you think, is the ideal way for a Band to promote its work?
Once I figure out how it all works I'll let you know!
I do think that digital platforms are invaluable in this day and age. It's the way music is primarily consumed, and the ability to explore artists and genres wouldn't normally have access to or listen to is incredible. Without digital platforms, my wee band from Scotland, wouldn't have been heard of by more than 5 people! Don't get me wrong, physical media is here to stay. Fans, including myself, want to connect with their favourite artists, and it's a great way to do it. For promotion, start with a solid product, be it a single, album, video, whatever you think best showcases your work. Take your time and nail that first.
Tell us a few things about the New Underground Metal Scene in Scotland (Bands, Fanzines, Webzines, Metal Clubs etc.)
It's something that I've unfortunately not been able to get involved in too much. I previously lived in the middle of nowhere, where most of my neighbours were sheep. I then moved to Glasgow, the heart of the Scottish music scene, and then covid hit and put a stop to it all. As things are picking back up again it's something I'll definitely being throwing myself into, there's a lot of badass bands around here.
Do you know anything about the Hellenic Metal Scene?
It's actually something I hadn't heard of until you mentioned, just checked out few bands, Varathron, Rotting Christ and Yovel. That's definitely a new thing that I'll need to dive into! The mix between style is always something is appealing, checking out more of it will be my homework!
What are your future plans?
It's definitely to write and record more, work has already begun on whatever comes next with a few songs done and other plans around it all, definitely stay tuned for that! And of course getting to playing live, I definitely feel that the songs on the album will take on a whole different life in a live setting and with that hopefully a chance to tour around and meet all the fans that have listen to or bought copies of the album! In the near future I'll be on the lookout for musicians and getting a full live show together. Once there's more to announce around that you'll be the first to know!
Thank you very much for your time & Keep up the good work! The closure is yours.
No problem at all! Thanks for this opportunity and taking the time to sit down and have a chat! It's still a bit surreal that the album has taken off some much, the support the album has received has been incredible, and I appreciate each and every one of you that have listened, shared, bought or streamed the album. I'm just getting going, there's definitely more from Eld Varg in the future. Stay tuned, get in touch and I'll catch you all soon!
By Steve the Filthy Dog.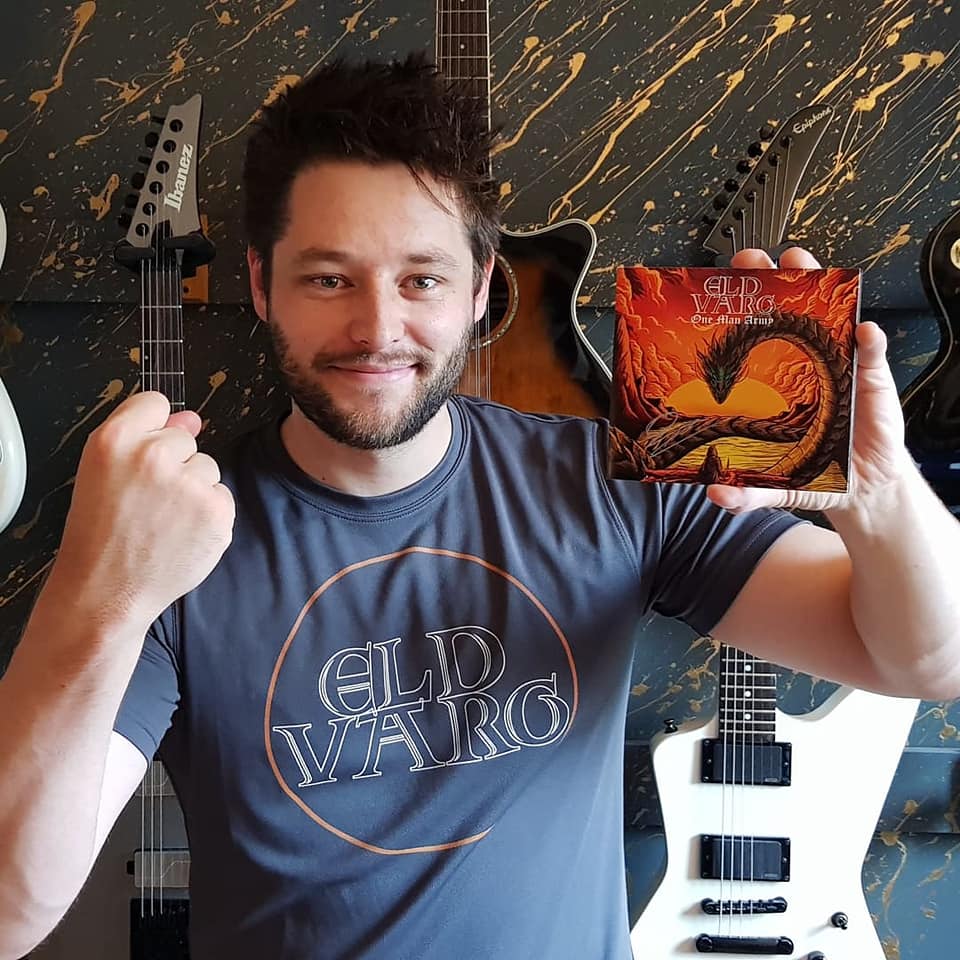 ELD VARG CONTACT:
https://www.facebook.com/eldvargofficial/
https://www.instagram.com/eldvargofficial/
https://www.deezer.com/en/artist/133280772?autoplay=true
https://soundcloud.com/EldVargOfficial
https://open.spotify.com/artist/3lsbNSWBZ3ozjrJDm14W8K
https://listen.tidal.com/artist/25070823