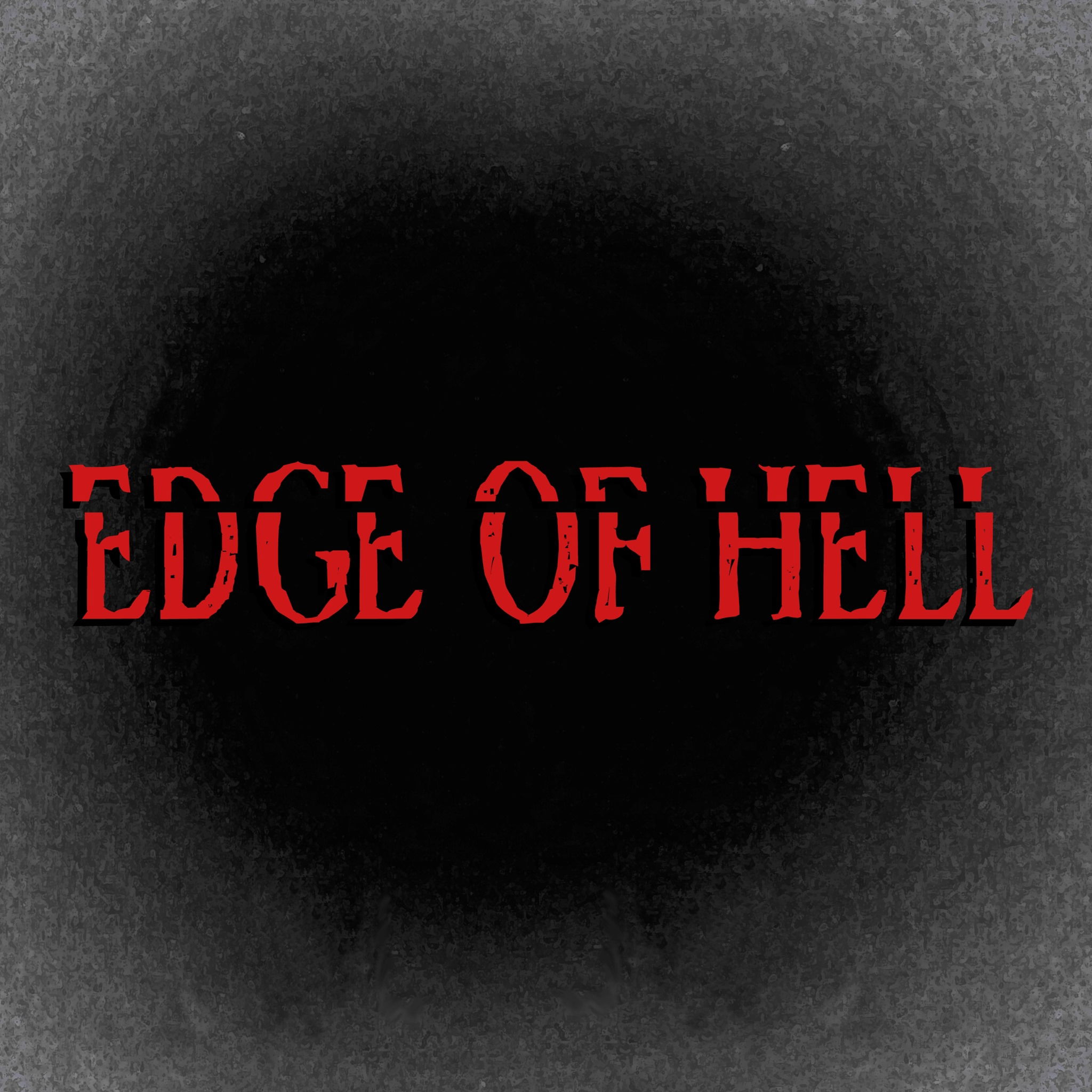 !!!HEAVY THRASH METAL FROM POLAND!!!
Welcome to the FILTHY DOGS OF METAL Webzine.
Tell us a few things about EDGE OF HELL (Members, Starting Year etc).
The band was founded in 2014, Piotr (Mordor -guitarist) wrote ads in one of the Polish portals dealing with the search for musicians, to which I responded. We agreed to rehearse and then we started playing together. In 2014 we released our first demo, started playing gigs etc everything was great, but unfortunately there were problems with the line-up mainly with the drummer and bass player. After a few line-up changes and making some material, when we were ready to play gigs pandemic started - we then focused on recording an EP, which we recently released, the line-up has also stabilized, so we are ready to promote the EP and play gigs again!
You have recently released your EP ''Behind The Holy Madness''. What is the feedback from your audience as well as from the press?
Well, at the moment we've heard very positive feedback, mainly on You Tube and from friends, we're currently trying to promote the band and arrange gigs, so we'll see, but I think it will be good!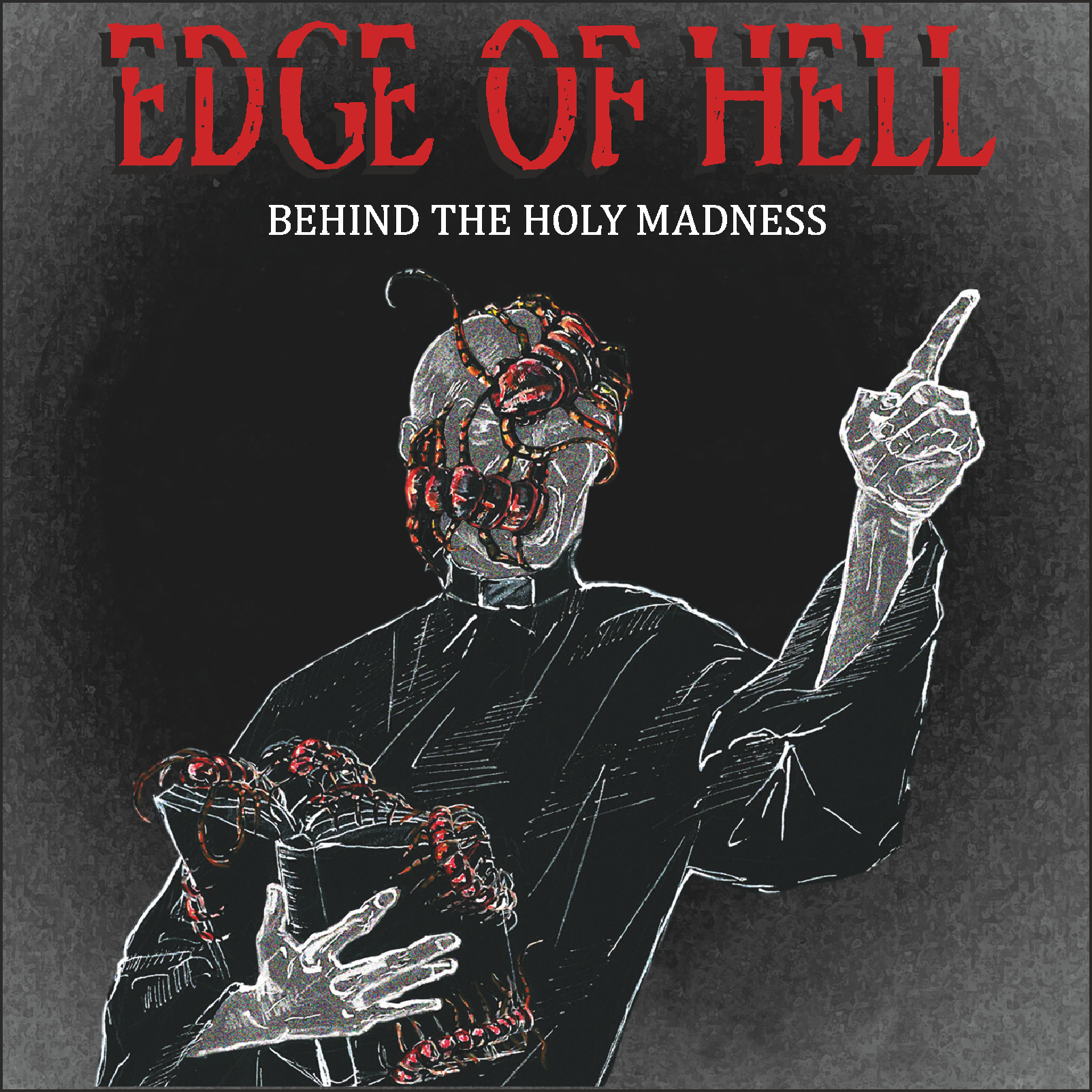 Label or DIY and why?
Of course we want to release the record under a label, it's a big promotion for the band. For now, we have released a few dozen copies ourselves, mainly to give to friends and send them mail. Since the reception is very positive, we will probably release it on a label.
Do you prefer Vinyl, Tape, CD or Digital Format and why is that?
Each of these formats is great - of course the most unique sound is on vinyl, but for that you need to have the equipment 🙂 The digital format is the most popular and reaches the biggest audience, so it's ok too, but if we like something very much I prefer to have a CD. Recently the tapes are very popular again, we are very happy about that because we actually started to listen to metal on tapes, at the end of the 80s and 90s there was no CD, no Internet, so that was the only format, so we have a lot of sentiment for that.
Your music style is Heavy Metal with Thrash elements. Which are your main influences (Favourite Artists / Bands etc.)
Ok, this will be a long list hehe 🙂 Of course there will be no surprise NWOTHM Iron Maiden, Saxon, Helloween, Angel Witch, Anvil, Cirith Ungol, immortal Dio, Jag Panzer, Judas Priest, Annihilator, King Diamond, Mercyful Fate, hard rock - Alice Cooper, Deep Purple, Led Zeppelin, Diamond Head, Twisted Sister, of course the big four of thrash - Metallica, Slayer, Anthrax, Megadeth, the whole German thrash scene. I also listen to a lot of female voices, especially in the 80s, Lee Aaron, Holy Moses, Doro, Leather Leone, Zed Yago, Girlschool. Polish heavy metal, Turbo, KAT, TSA, CETI and Grzegorz Kupczyk - there is quite a lot of it, I recommend to listen to it 🙂 I like to listen to good music from the 80s, pop was on a much better level then than now, jazz, blues and actually all rock'n'roll. It's probably even easier to talk about what we're not inspired by 🙂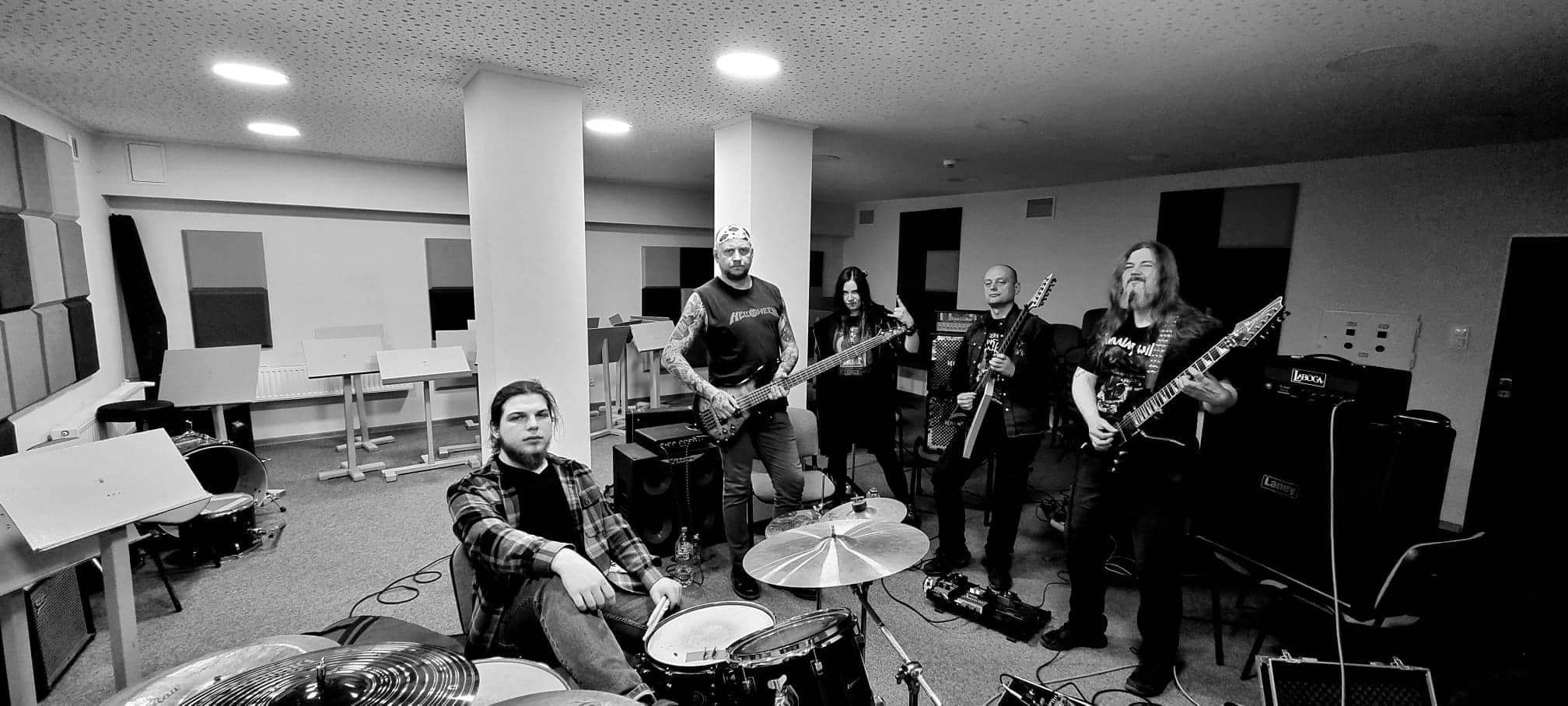 Which things, do you think, a Band should sacrifice in order to succeed? Have you ever sacrificed anything in your life for a better future of your Band?
Everything, you have to quit your job, practice vocals and guitar all day, even if you starve and live under a bridge, metal requires sacrifices! Of course I'm joking 🙂 Seriously - you have to put a lot of energy and time into practicing, I've been singing and the guys have been playing guitar basically since their early teenage years - you know, there used to be more time for it, now we all have jobs, families and other responsibilities, but we still play. I try to practice every day and we actually live the music, so you have to make time for it, there is no other way. But what the band has to sacrifice, the atmosphere in the band is very important, you just have to like each other, be like a family and have a common goal - then it has a chance to succeed. And of course you have to put some money into it - into the rehearsal room, the release of the EP, the promotion, etc. It's not easy. And most of all you have to love heavy metal! You know, If you really want to play heavy metal, you will overcome any barrier that stands in your way to do so!!
Describe your ideal live show as a performance Band. Have you already experienced that?
First of all, there has to be a good sound system, so that each member of the band can hear each other well, and of course it would be great if the audience came. As for concerts, it varies, sometimes better, sometimes worse.
Which attributes, do you think, that a new Heavy Metal Band should have in order to gain identity and be unique?
The most important thing is to play good music, not to copy any other band by force. Image is of course important, but not the most important thing, many bands think it's the most important thing, often it's at the expense of music which is just weak and underdeveloped. Of course, it's great if the concert has a great set design, etc., such as King Diamond, but there everything is perfected, both the image and music.
Do you believe that Digital Platforms help the new Heavy Metal Bands? Which, do you think, is the ideal way for a Band to promote its work?
Of course they help, especially now after the pandemic, but you have to spend a lot of time promoting the band yourself, such as organizing concerts, sending Ep's etc.
Tell us a few things about the New Underground Metal Scene in Poland (Bands, Fanzines, Webzines, Metal Clubs etc.)
Actually, I don't know if such a thing exists, of course there are concerts, but not very many, especially in Pomerania, here where we live. In Poland death, black metal and stoner are very popular and those are the bands that play the most, there's really not many people who listen to heavy and thrash metal - after releasing the EP we had very positive feedback from people, but from other countries, nobody from Poland. As for the clubs, in Gdańsk we have B90, it's a good concert club, there used to be metal concerts there before, now there aren't any for a few years. There are a few clubs where you can listen to good metal in Poland, but the organization is not always good.
Do you know anything about the Hellenic Metal Scene?
We know Rotting Christ, Astarte, Septic Flesh, Necromantia. Nightfall, Suicidal Angels, of course you have a lot of great bands.
What are your future plans?
We want to play as many gigs as possible, and we're also open to offers for gigs! We are also working on new material, if there is enough of it, an album will probably be released. I'm also talking about cooperation related to promotion, there is a lot going on!
Thank you very much for your time & Keep up the good work! The closure is yours.
Thanks for the interview, greetings to all metalheads from Greece and all over the world! I hope to see you at the concerts! Cheers!
By Steve the Filthy Dog.
EDGE OF HELL CONTACT:
https://www.facebook.com/edgeofhellmetal
https://edgeofhell.bandcamp.com/releases
https://music.apple.com/album/1603421247?app=itunes&ls=1
https://open.spotify.com/album/3NAvQ7PQwO3OPD0n1DXmty