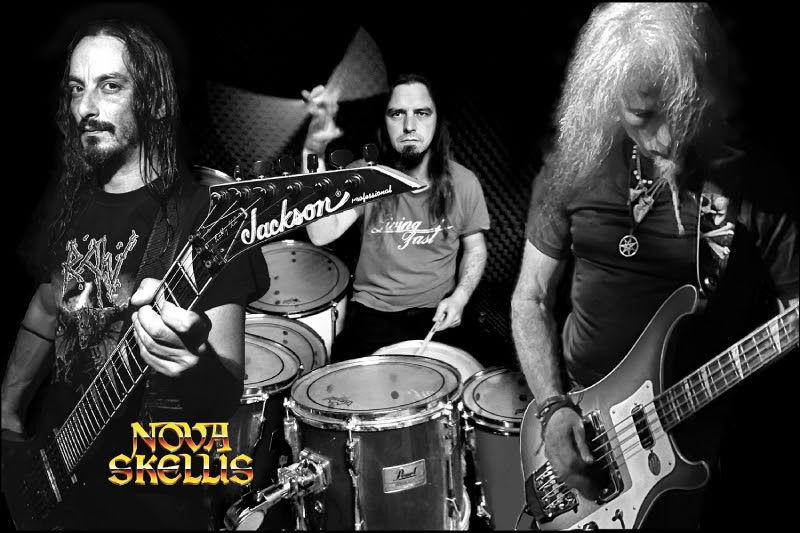 !!!CLASSIC US POWER METAL!!!
We had a conversation with Eddie ''Falcon'' Green (Vocals/Bass). Enjoy!
Welcome to the FILTHY DOGS OF METAL Webzine.
Thanks. It's good to talk with you. I feel a bit more soiled already. Will I need to wash after this? Hahahaha...
Eddie, please tell us a few things about yourself & when did you start to be a singer? Were you involved in any Heavy Metal bands before PHANTOM?
I always sang as a kid. I liked music and was moved by the incredible voices I was hearing come from the radio. But, singing in a band began when I was 15 or 16 years old. It was quite by accident. I arrived at band rehearsal as an artist charged with developing a logo and left as the singer! I asked the guys if they knew "Johnny B Goode", of all things - Hahahaa, Yes, I know. Can you be more lame, Ed?—- and they said they did, but not the lyrics. So I stepped up to the mike and this huge voice came out. They were blown away. One song became two, then three, then an offer to front the band. The rest - for good or ill - is history. As I developed my chops over the years I did front many local bands singing everything from soul ,blues and pop to hard rock and heavy metal.
The history of PHANTOM started back in 1985. Eddie, which are your memories from these days, and which were your main influences back then?
Actually Phantom's genesis is back in 1983. I was in the middle of working on songs for my own band when Andre Pasquarelli - a great keyboard player I had worked with some years prior - called me about a project he was working on that had a possible recording contract in the works. Of course, I - in my youthfully omniscient way - kept telling him I was too busy with my own project. Eventually I did go to see what they were up to. I figured it was time for me to learn to stop betting everything on one thing and check out other opportunities. That's when I met guitarist Neil Santell and drummer Mike Gandia. They let me hear a recording they did and asked if I could write lyrics and vocals for it. I liked what I heard. I called two days later with a completed song. My main hard rock, metal influences at that point in history were Ian Gillan, Robert Plant and Ronnie James Dio. Of course there are much earlier influences that shaped my style like Bobby Hatfield of the Righteous Brothers, Tom Jones, Janis Joplin and others whose powerful voices just blew me away.
In 1986 you released your first 3-track demo tape. Did you sell it, or did you have it only for promotional purposes (Radio Stations, Magazines, Record Labels etc.)?
The first songs we wrote and recorded were specifically for a compilation record by New Renaissance Records. We got strung along with promises and vague release dates. Had we been smart we would have shopped it around, bu we were of the mind that it was better to wait on what was in front of us rather than pursue other avenues. Back then the prevailing thought was that a bad deal was better than no deal. There was no internet, Apple music, Spotify, etcetera, so musicians were at the mercy of record labels. What can I say? We weren't being very smart about it.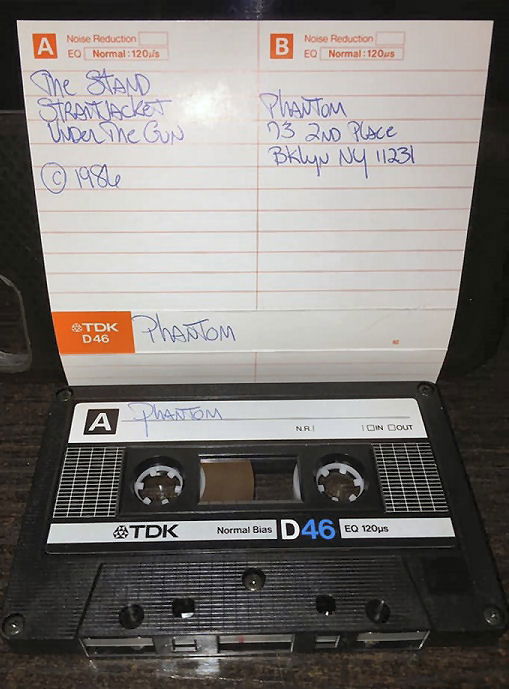 In 1987 you released your 1st full-length studio album ''Dead Or Alive''. How did your cooperation with New Renaissance Records occur?
I'm not sure cooperation would be the word I would use. NRR didn't lay out a penny for the recording. We paid for that. In fact, I borrowed money from my parents to get it done. In the end we didn't even have enough to finish paying for it. It was a shitty deal and the poor production value on that record is the result. It's really a shame as there were some great tunes on that record and despite the less than amazing audio it got some real buzz amongst radio DJ's who had metal shows. In fact, one guy out in Michigan was using "Punish the Sinners" as the theme song for his metal show called "Punish Your Neighbors".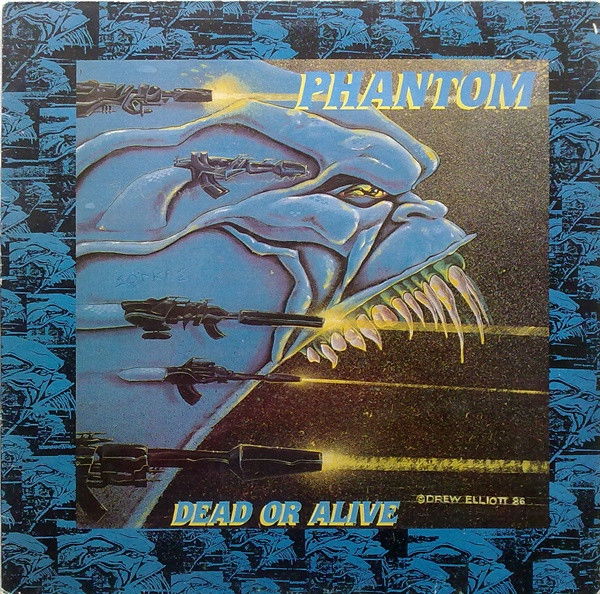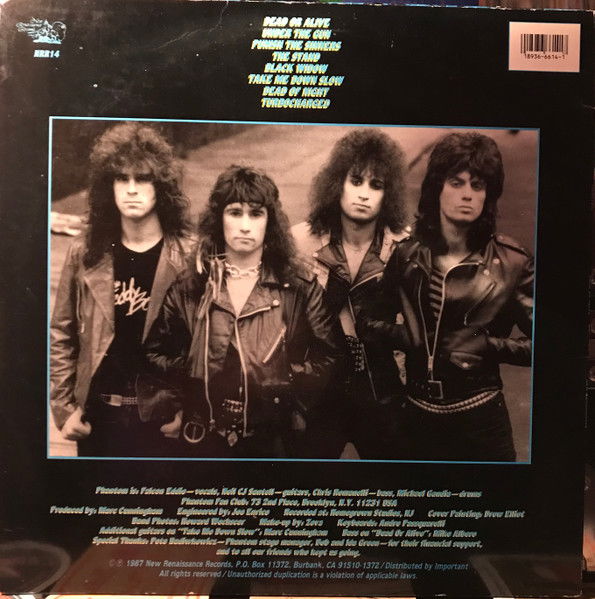 Were you satisfied with the promotional work? Do you know how many copies of the album have been sold?
I remember seeing ads in some of the metal magazines featuring us and a few other NRR bands. As for how many copies were sold - I could not begin to say. We were never given an accounting. I received fan mail from all over the world, so it was being sold.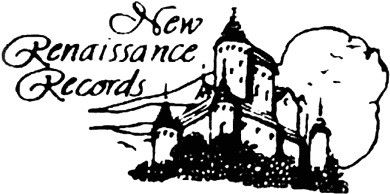 With which bands did you play live concerts between 1985 and 1991? How was the situation between the bands in the Heavy Metal scene in New York back then?
We mainly played a lot of local shows with local bands that I booked, but nothing worth mentioning. Our "big break" was an opening slot for Skid Row at L'Amour in Brooklyn, but they got signed and decided it wasn't worth their time showing up to the packed crowd in the fourth largest city in the U.S. We played and the audience loved us, but we barley finished our set before being cut off. Outside a few venues like L'Amour in Brooklyn and L'Amour East in Queens and a small scattering of clubs there wasn't much of a metal scene in New York unless you were a huge national act like Metallica or Man-O-War. New York was always a bit too trendy for metal. Guess I burst that bubble for everyone! Hahahaha
In 1991 you released your second album ''Phantom'' which was recorded and mixed at RA.SH Studio, Gelsenkirchen, Germany (2 songs were recorded in 1988 at Waterfront Studios, Hoboken, NJ.) via Shark Records. How did this participation occur and which are your memories from the recordings back then.
Some of my best memories are working with Ulrich Pösselt at RA.SH Tonstudio. He was an absolute pleasure to work alongside and a genuinely great guy. We all loved working and hanging out with him. The opportunity to come to Germany came after years of being dicked around by NRR. I had finally told them off and we were adrift without and prospects, but Neil and I continued to write songs while trying to regroup after some huge upheavals. One day I got a letter from Axel Thubeauville introducing himself as our European distributor and asking us what we were up to. I gave him a call and we talked for a bit. I explained what had happened and he said he would love to have us come to Germany to record the next LP. Once we got ourselves back in shape we headed overseas to begin recording. We were all very pleased with the result of all that work.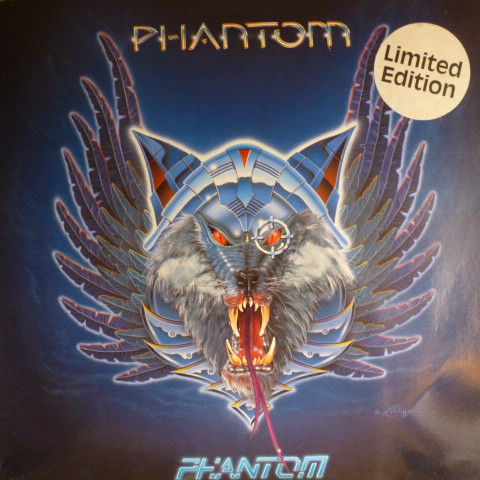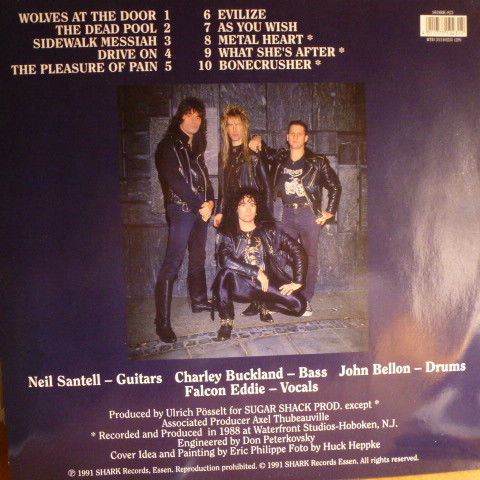 In 1993 you released your last studio album ''Cyberchrist''. What happened to the band after that release?
We recorded Cyberchrist at T&T Tonstudio with Wolfgang Stach. He was another guy we loved working and hanging around with. I have to say that my best memories have been of the people we have met along the way. That was a tough recording unfortunately, so it's still a bit difficult for me to listen to that record at times. My father was quite ill when we left for that trip, so my mind was not very well focused on the task at hand. Unlike during the recording of "Phantom" I felt very ill prepared, physically drained and it took a gargantuan effort on my part to get through it all. It wasn't as enjoyable an experience for me, but I am always professional in my approach. I always give 100%.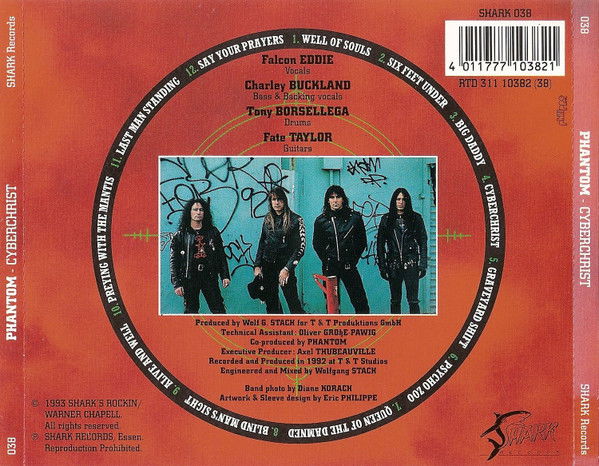 Did you have any connection with the former members all those years?
We did keep up with one another after the band ended, but as with all relationships that don't maintain a common core we each drifted into our own lives. That said we do occasionally keep in touch with one another. When we do, we simply pick up where we last left off and fill one another in on what we have been doing. It's very much like family. We don't keep in constant contact, but we never lose the connection.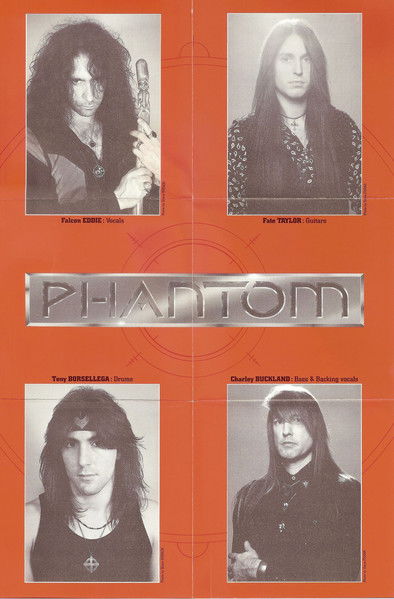 Tell us which are your memories from the producer & founder of Shark Records Axel Thubeauville.
Axel pulled Phantom out of the ashes of a shite deal and was responsible for our being able to create what seems to be regarded as a metal masterpiece. You know as Cyberchrist. He was a good guy. He treated us well and with respect. We didn't always see eye to eye, but that is the way when working with others. You disagree, but ultimately come to an end in which everyone is working in unison toward a common goal. He was always fair with us. He believed in us when no one else did and when the metal scene was on a steep decline. Despite those obstacles he got those two records out because he liked our music.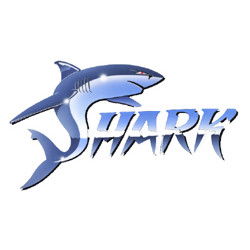 Do you see any differences in today's Metal music business in comparison with the Music business back in the 80s & in the 90s?
Have you got a couple months to sit and talk? Hahahaha The music industry in its entirety has changed. The internet alone has completely dismantled the old way of music being consumed for good and for ill. The benefit of the digital age is that bands have endless opportunities to get heard and create a fan base without having to get past gatekeepers at record companies. I'm old enough to know that some asshole at RCA passed on signing the Beatles! That's not the only time such a thing has happened.
Now it's the listener who chooses, but that comes at quite a cost. There is an absolute avalanche of content available and sifting through all the shite to find the gold makes it impossible to not miss what could be your next favorite band. That's the conundrum - digital has given us all access passes, but the all access passes mean a lot of crap clutters up the experience. It's a double edged sword. When it comes to metal music I have to say the same holds true to some extent, but metal fans know what they like and spread music to each other through social networks and on-line zines like Filthy Dogs to give them ideas about what's out there. I repeat... Metal fans know what they like. That is the whole of the law. They don't follow trends and could give less of a shit about what is "hot". That's what makes them the best fans. If they like what you're doing they'll stick with you.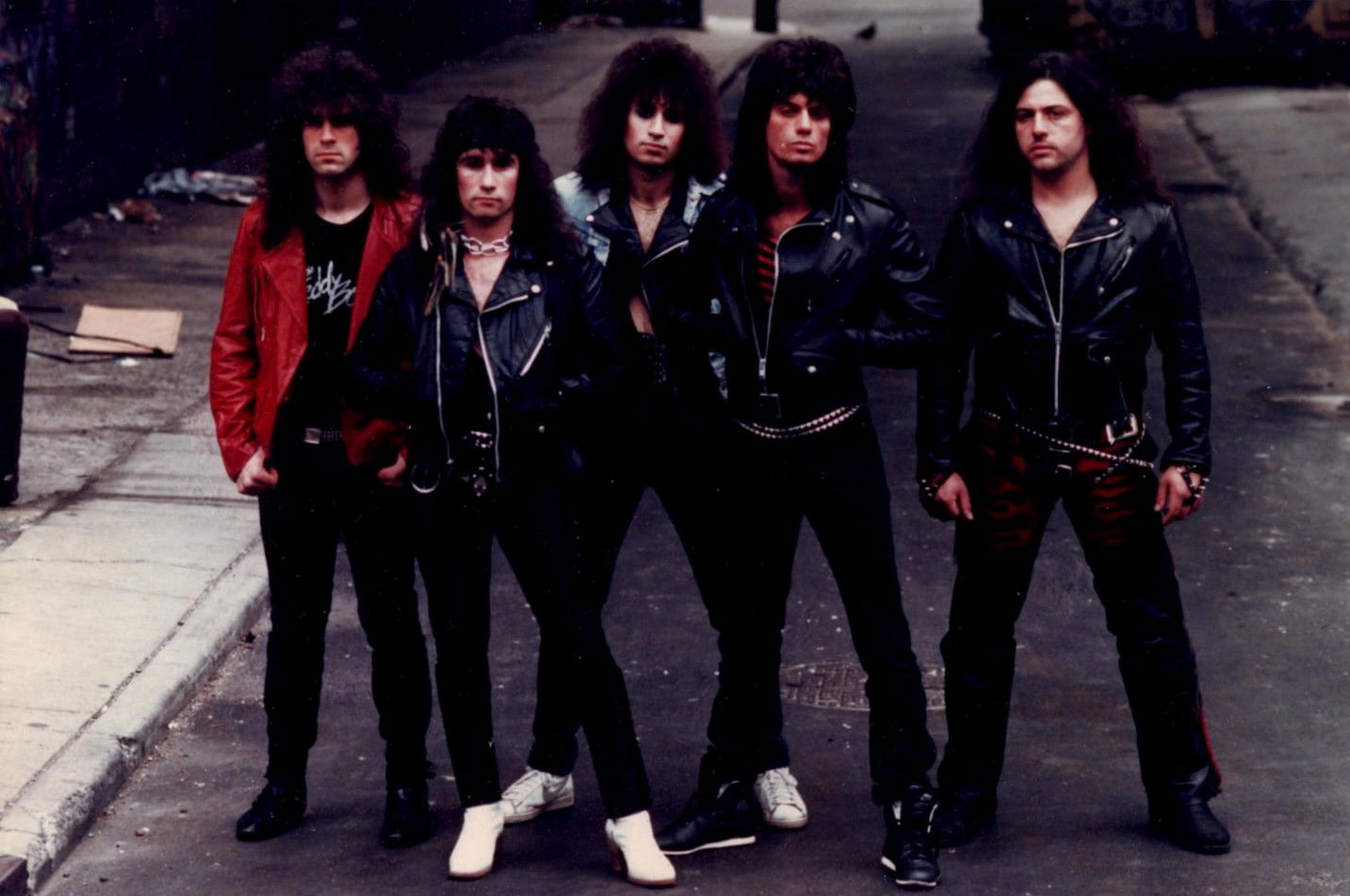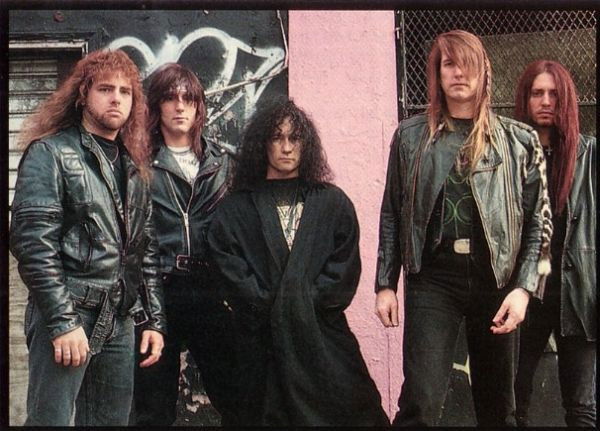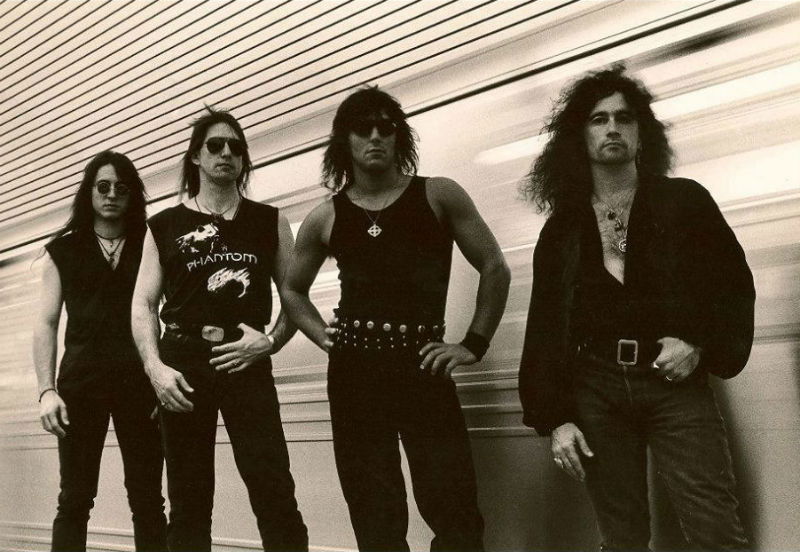 Congratulations for your new band NOVA SKELLIS. Tell us a few things about the band members.
Thank you. We're all very proud of our little venture. Well... I am already a known quantity to most from my years in Phantom. I don't know what I could possibly add to that. Our shredder in residence, Alex Spalvieri is a killer guitar player who many will know from his time with RAW, Hellblazer and Bricklayer. Jörg Quaquil is the heartbeat of our wall of sound whom folks may know from Tharn and Living Fast.
In 2022 you released your EP ''Nova Skellis''. What was the feedback from your audience as well as from the press?
When we released the first songs last year it was more of a teaser than an EP as we were still getting the other songs mixed and mastered. But the response was immediately positive from both fans and the press.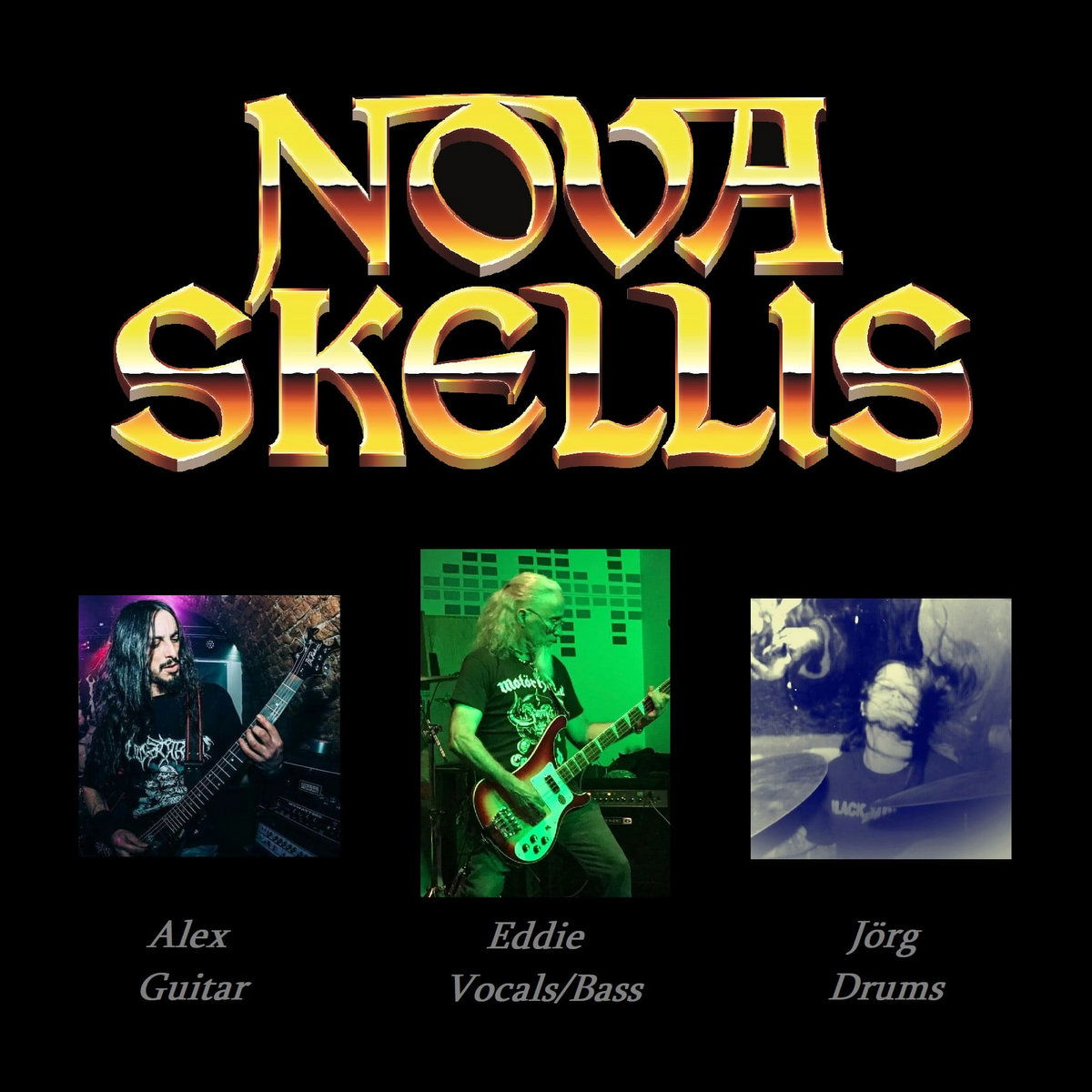 You are going to release your new album "Life Amongst the Damned". Tell us a few things about this project.
Nova Skellis was an idea without any definitive form for me. I was writing songs simply because I still had musical ideas I wanted to express. For all intents and purposes I thought what I wrote was just going to remain data on a recording program. It was really just a sequence of events that found Alex, Jörg and I creating this. It started a few years back when I was approached by my good friend Dirk Determann about possibly writing lyrics and melody for a track that had been kicking around a while because the band never found a singer they felt equaled the music. That track became "Wicked Child". The long and short of it is that while Jörg loved what I did, the guitarist was less than impressed. When that band broke up Jörg asked if I would like to do something together and since I liked his drumming I agreed. Eventually we got in touch with Alex and he agreed to join up with us. After that it was write, write, write. The amazing part of all this - and the up side of the digital age - is that to date, we have never been in a room together. Everything was done via the internet during the course of the Covid plague. That said - everything you hear is us playing. There is no trickery involved. We just used the available tech to our advantage. It shows what dedicated musicians can accomplish despite the challenges. The result is what everyone is listening to.
Which attributes, do you think, that a new Heavy Metal Band should have in order to gain identity and be unique?
First and foremost - Don't just listen to heavy metal. As anyone knows, I am not 25. I grew up in a time when heavy metal meant lead or mercury, not music. So, my influences are older than someone coming up in the ranks today. Hahaha I always strive to learn something new and improve my playing or singing. I'm never afraid to fuck things up. I'm not afraid to fall flat on my face when trying something new. Just don't do it on stage. Hahaha There really isn't much in the way of uncharted territory. Pretty much everything has been done in some way and unless you're Mozart you will always be compared to someone. If you put your own spin on it and have some fun with it people will eventually recognize that. It all comes down to writing good tunes. Period. I could have saved a shitload of space if I had said that first.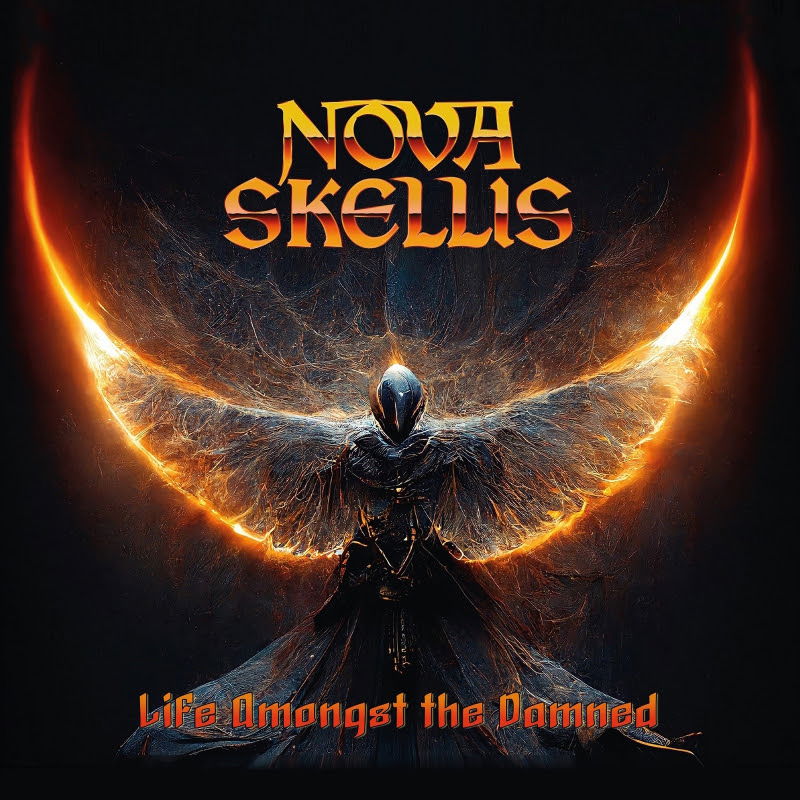 Do you believe that Digital Platforms help the new Heavy Metal Bands? Which, do you think, is the ideal way for a Band to promote its work?
There are so many different platforms it's impossible to point to one or another and call it the definitive avenue to success. All I can say is this - everything is so fractured and super pixelated you have to use everything available to you to reach the widest audience possible. Maybe someday it will all collapse leaving only a few good portals, but I highly doubt that. Use the available tech to your advantage, but make it a tool. Tech is an excellent slave, but a tyrannical master. It also sucks to listen to.
Do you see any differences between the US Metal Market & EU Metal Market (Labels, Bands, Fans etc)?
With the exception of Bob Byrnes' excellent Legions of Metal festival in Chicago - the US market is barely existent. There is still some heavy metal happening, but I think it's with an eye toward European markets.US metal tends to be more aggressive and in your face without classical influences or flourishes. That's not my observation; it's what I've been told by people when I was in Europe. All music is influenced by it's environment. I've heard some killer metal from India and Mongolia that uses indigenous influences. If you have killer riffs and great melodies it doesn't matter if I don't understand the language; that's the beauty of all music. It's just cool to hear heavy metal coming from other sources.
Do you know anything about the Hellenic Metal Scene?
Unfortunately, with the exception that there were Greek fans who loved Phantom I have to plead ignorance. I sincerely hope it is a vast and thriving scene.
The last 3 years worldwide we have faced many dark, strange & new situations with our everyday life (covid, lock-down etc.) Did all of this affect you positively or negatively?
It was truly a tough few years. My wife and I came out the other side while many the world over did not. In that regard we count ourselves blessed and very fortunate indeed. Throughout that dark time of worldwide plague - and now war - I witnessed both the worst of humanity and some of the best and most beautiful. I will always remember seeing and listening to someone singing "Nessun Dorma" from a balcony in Italy at sunset. It moved me immensely. The memory still does. Unfortunately, the worst of humanity got all the press and television time. It always does. As to how it affected me I can only say it confirmed my view of humanity. I used what I witnessed creatively and now you're listening to it.
What are your future plans?
Want to hear God laugh? Make definitive plans. ;D As of this moment I am enjoying the reception Nova Skellis is getting. I'm just thankful for so many great fans.
Thank you very much for your time & Keep up the good work! The closure is yours.
In closing I want to take a moment to simply say, Thank you, from the bottom of my heart to yourself and everyone listening to our music. You all are the reason I pick my guitar and play until my fingers ache, and sing until I can't speak. There are no better fans than those who listen to heavy metal. You are the truest of them all. It's for you I keep banging away. Good blessings be with you all. \m/ Eddie.
By Steve the Filthy Dog.
PS. Many thanks to Markus (https://www.facebook.com/MetalMessage.Global) for this interview (Cheers mate!)
NOVA SKELLIS CONTACT:
https://www.facebook.com/profile.php?id=100078442465852
https://www.instagram.com/novaskellis/
https://novaskellis.bandcamp.com/
https://www.deezer.com/pt/artist/160097922
https://music.apple.com/us/artist/nova-skellis/1609221129
https://open.spotify.com/artist/3h0lwpkRyyvx1YQMJKNJ73?si=zeIU-S7mS8OkHm_TmiMRpA&nd=1