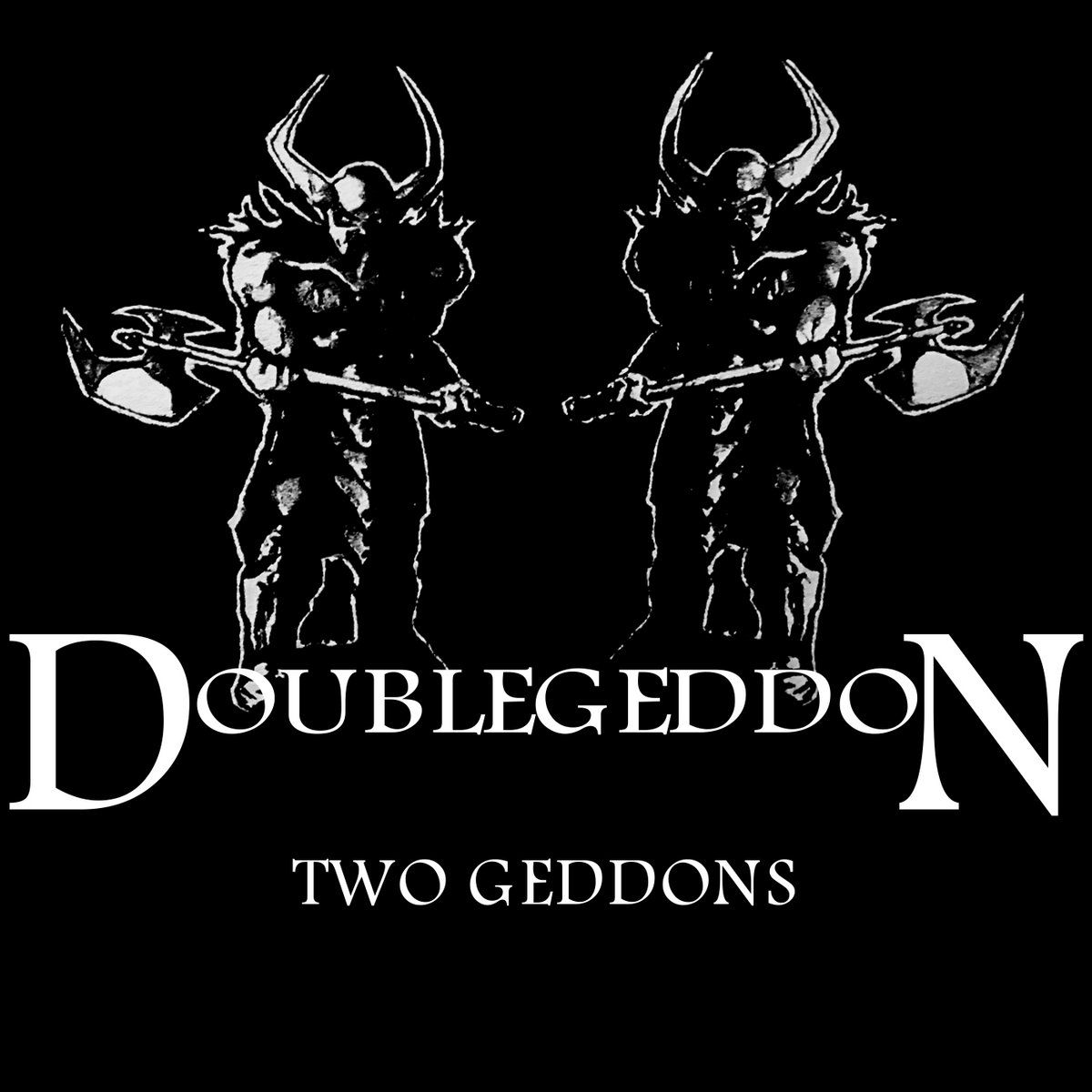 Welcome to the FILTHY DOGS OF METAL Webzine.
Tell us a few things about DOUBLEGEDDON (Members, Starting Year etc).
We were born in the fires of an extradimensional comet that crashed into the moon. We soon left the moon for Sumeria, partied hard, made a hedonistic cult, raised a lot of hell. We eventually passed out in the 7th dimension in 3982 BCE. We emerged in 2018, fell in love with heavy metal, and inhabited our earthly vessels: Ricky and Randy Geddon, who we found in a garage swilling beer, riffing on guitar and playing nintendo. If you want to know more, there is a tome of our chronicles hidden in a snakepit. Also, one of us is on the moon. The other half of Doublegeddon is in Antarctica. One of us hates warmth and the other hates oxygen, so it works out.
You have recently released your album ''Geddon Dangerous''. What is the feedback from your audience as well as from the press?
After releasing our 2018 debut, Two Geddons, we stepped back into the 7th dimension to begin writing Geddon Dangerous, and we wrote the whole damn thing in three days. We emerged to find that some trifling bat-plague had spread far and wide, and our recording minion could not aid us. So we instead summoned him to the 7th dimension and finished within a week. Audience feedback online has been great so far. We've had an awesome response from fans of the new album and people who have been around since Two Geddons came out about 4 earth-years ago. Supreme beings such as: Mjolnir of The Metal Crypt, the people from 'powerful. a power metal podcast,' and others have helped in sharing the geddons with the rest of humanity.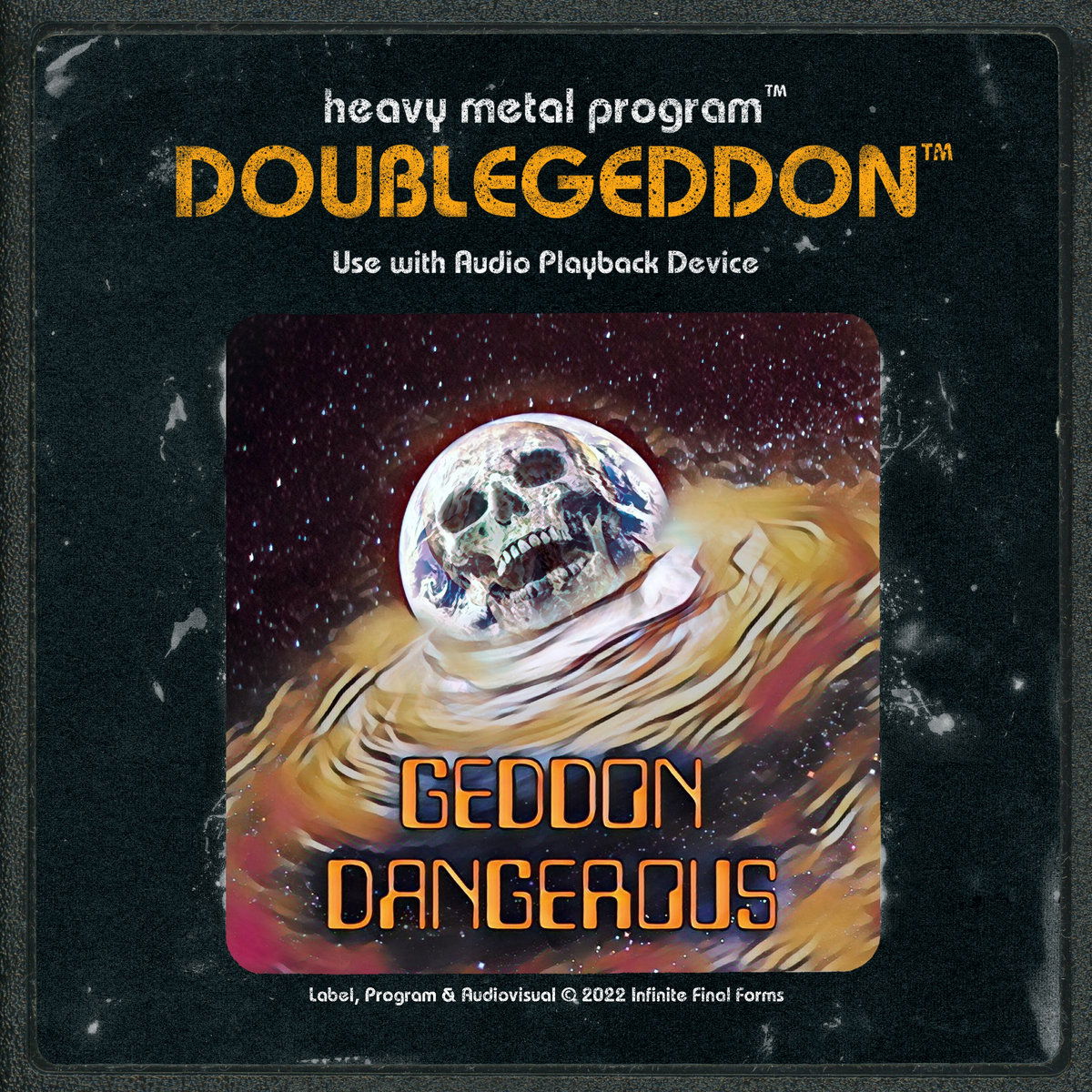 Label or DIY and why?
We do it ourselves, for we shall have no human masters. Unless we change our minds. DIY has been working well for us, but there are definite drawbacks, mainly having to do with resources, promotion, merch, visual art, all things that can be done DIY but requires work outside the sphere of making the actual music. We've relied on help from demigod friends in some arenas, but we're still in the process of getting things going, especially when it comes to physical copies, shirts, things like that.
Do you prefer Vinyl, Tape, CD or Digital Format and why is that?
We prefer the lo-est-fi normal bias audio cassette tape cartridges, because we are amused by their noise and manifold inconveniences and because we're old as fuck.
Your music style is Heavy Metal. Which are your main influences (Favourite Artists / Bands etc.)
We have been impressed by many bands: The Iron of the Maiden, The Priest of Judas, The Hell of the Ween, The Luca of the Turilli, The Fate of the Mercyful, The King of the Diamond, The Whoracle, the Colony, and others.
Which things, do you think, a Band should sacrifice in order to succeed? Have you ever sacrificed anything in your life for a better future of your Band?
Human beings. Ritual human sacrifice strengthens our honor and glory. The key to success is to sacrifice as many humans as possible. Their blood has magical properties.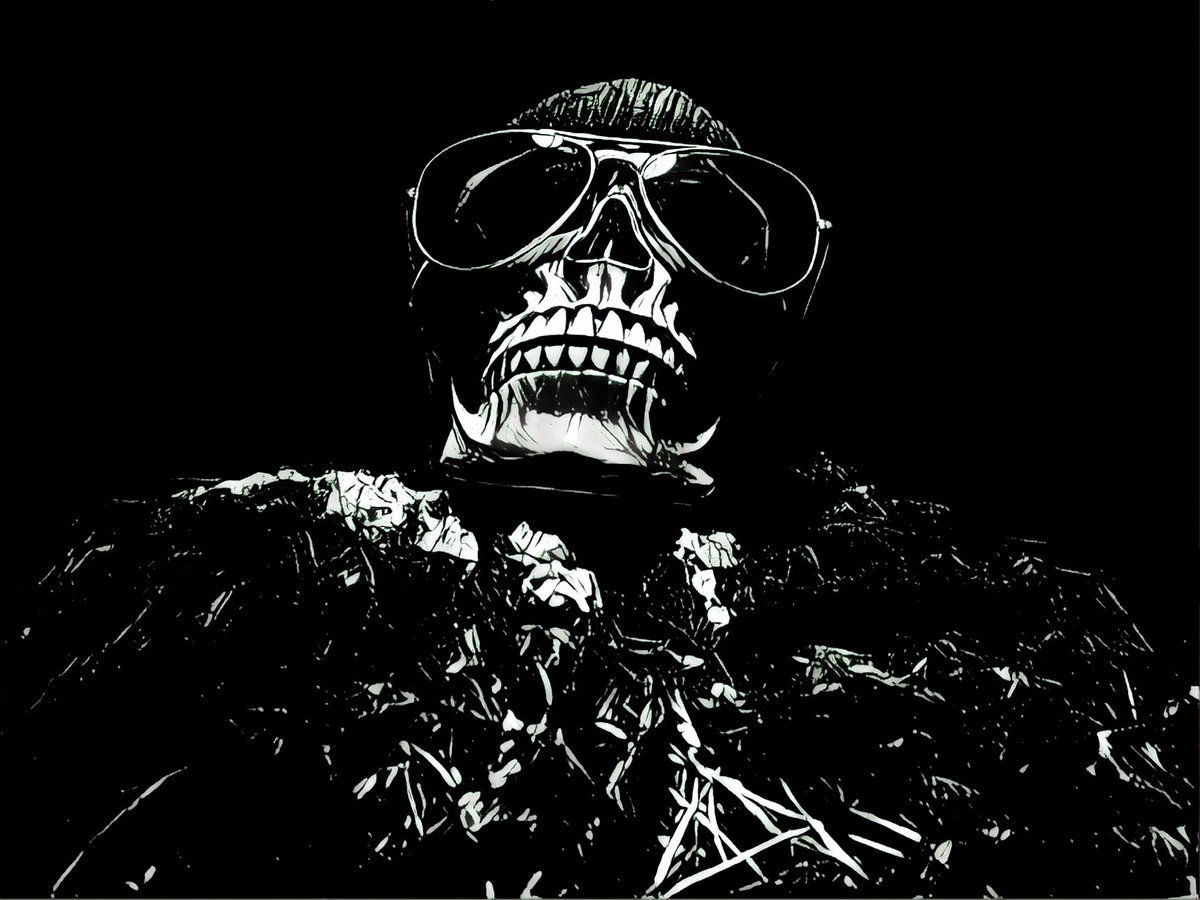 Describe your ideal live show as a performance Band. Have you already experienced that?
Doublegeddon has not played live in your world. Doing this would surely result in the end of civilization. Total sonic destruction. A moshpit of extra-dimensional beings causing all planets to collide.
Which attributes, do you think, that a new Heavy Metal Band should have in order to gain identity and be unique?
Muscles, piles of snakes, long hair with bangs, fires, lasers, big mustaches, and swords. Also, snake-chariots and snake-hats. And, battle-axes dipped in snake venom. You can do all this snake-stuff if you have piles of snakes available, which is pretty easy.
Do you believe that Digital Platforms help the new Heavy Metal Bands? Which, do you think, is the ideal way for a Band to promote its work?
Most certainly. You humans have come a long way from the clay tablets we are used to. Now your technological black magicks teleport infinite sounds into your earholes. We believe the ideal way for a band to promote its work is to be rad as fuck, make it something that teleports people to whatever epic dimension they want to inhabit.
Tell us a few things about the New Underground Metal Scene in your area (Bands, Fanzines, Webzines, Metal Clubs etc.)
No.
Do you know anything about the Hellenic Metal Scene?
Hell yeah, we used to party with Hephaestos.
What are your future plans?
We will most likely be drinking much ale and feeding unworthy mortals to our dinosaurs. After that, we will be working on future geddons. We have contemplated releasing more doubles, like Two Geddons. The power of the two is unquestionable. The worthy shall find us and share in our power.
Thank you very much for your time & Keep up the good work! The closure is yours.
We're already gone.
By Steve the Filthy Dog.
DOUBLEGEDDON CONTACT:
https://doublegeddon.bandcamp.com/
https://open.spotify.com/artist/6ng3ZuCuis571bUUHTBbvj