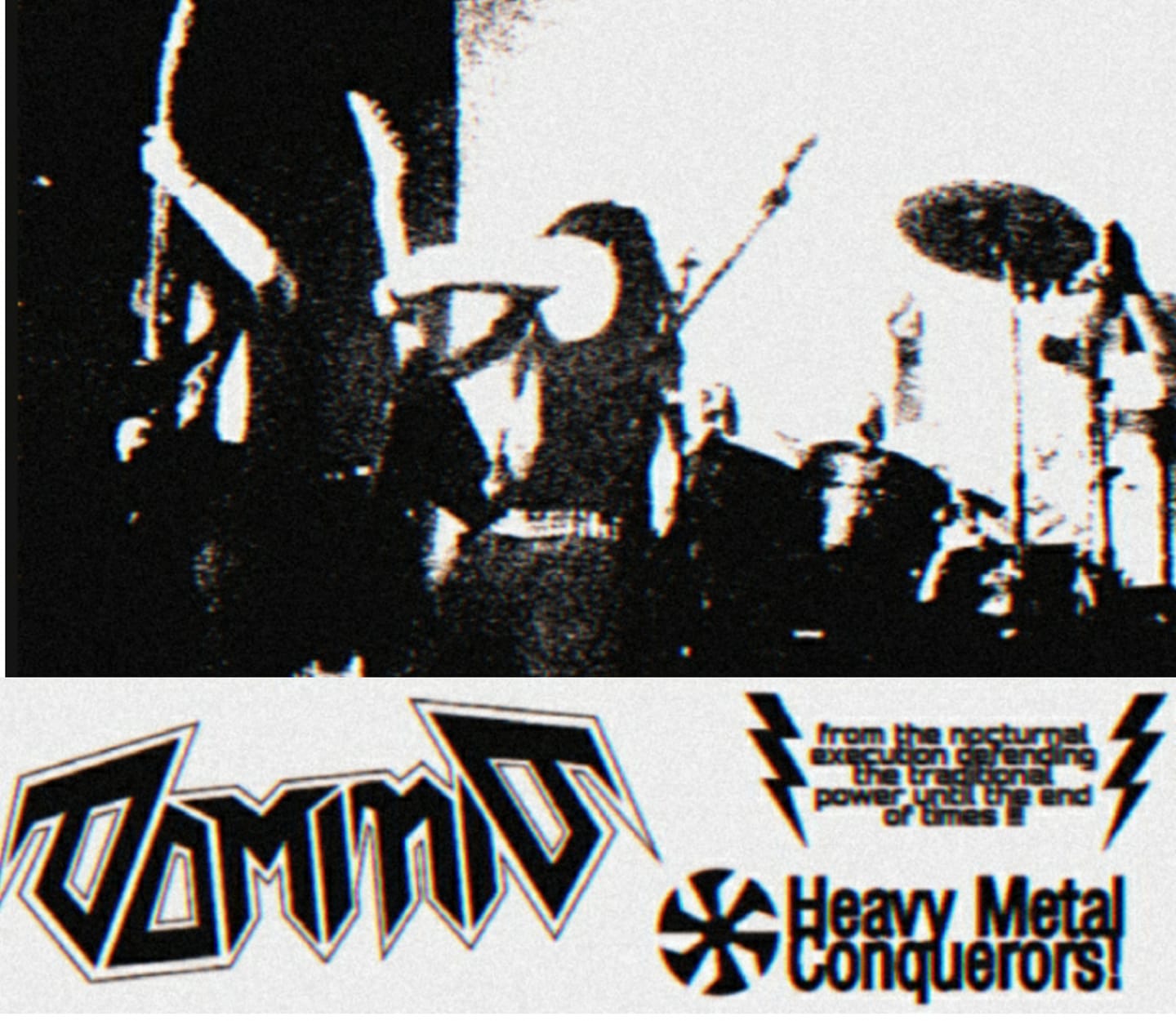 !!!HEAVY METAL FROM CHILE!!!
We had a conversation with Joaquín Alfaro (Drums).Enjoy!
Welcome to the FILTHY DOGS OF METAL Webzine.
Tell us a few things about DOMINIO (Members, Starting Year etc).
Dominio is a Heavy Metal band formed in 2017 in the lands of Valle del Aconcagüa (Chile) by Joaquín Alfaro and Boris Diaz. Currently the band is a power trio that has Boris Diaz (vocals and guitar), Joaquín Alfaro (drums) and Daniel Galdamez (bass and backing vocals) in its ranks.
In 2019 you released your single ''Cenizas''. What was the Feedback from your audience as well as from the Press?
It is really amazing to see the excellent reception and support of the bangers for this work. Despite only being a "triple single" with 3 songs, the true support has been beautiful and that makes us very satisfied with that material. They have made us a lot of reviews in different press portals specialized in Heavy Metal and underground metal from all over the world giving a good review of us. It has helped us to strengthen ties with different bangers and to promote our future debut LP that we will release one day. We are really looking forward to that!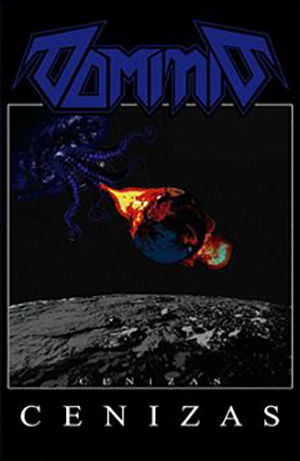 Label or DIY and why?
Both of them. It is important never to lose the spirit of self-management and pulse for creations and productions, but it is also essential to be advised by a good record label that based on commitment and passion will be able to distribute your music everywhere. Today the concept "music industry" does not exist for Heavy Metal, but there are small and powerful record labels that have earned a good reputation for their great and honest work at the time of making physical copies of music and distributing it to bangers. !!
Do you prefer Vinyl, Tape, CD or Digital Format and why is that?
You know, Vinyls = GOD!! Tapes and CD's, physical and true format to have the music captured. But today (2020) the new world is digital, you have to adapt to these new tools too, digital is important and we value it a lot. Diffusion is diffusion.
Your music style is Heavy Metal. Which are your main influences (Favourite Artists / Bands etc.)
Wow, great question. We can spend hours talking about it !! But to sum it up, we are fascinated by almost all the traditional Heavy Metal of the 70's, 80's and early 90's. We love NWOBHM, the old European, American and South American metal. We also like Speed Metal, classic Hard Rock and many other sounds. We are also addicted to the metal of our generation that maintains the traditional and true spirit of making Heavy Metal, the "NWOTHM".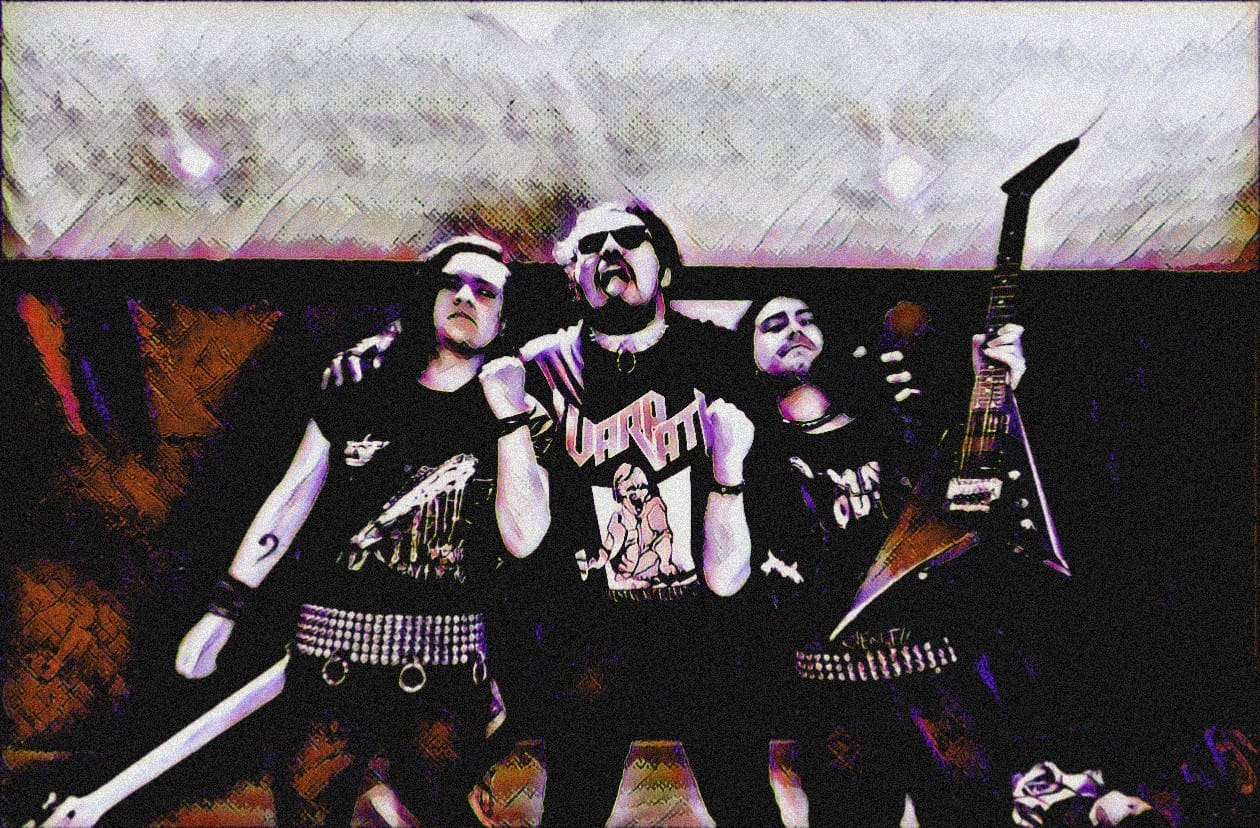 Which things, do you think, a Band should sacrifice in order to succeed?
Time, parties, meetings, work, studies and money hahah It is a great sacrifice, but the passion and addiction to damn Heavy Metal is stronger !!! He rewards himself in excellent doses of energy and real metal volleys and his great experiences!.
Have you ever sacrificed anything in your life for a better future of your Band?
Always. The same things we answered in the previous question hahahah.
Describe your ideal live show as a performance Band. Have you already experienced that?
Wow!!! Lots of energy and passion. Run all over the stage and rock hard !! Absolute chemistry among the musicians, a high-level staging and solid performance. Make it sound loud and play with the audience. We always worry about that and the truth is that we enjoy it a lot!!!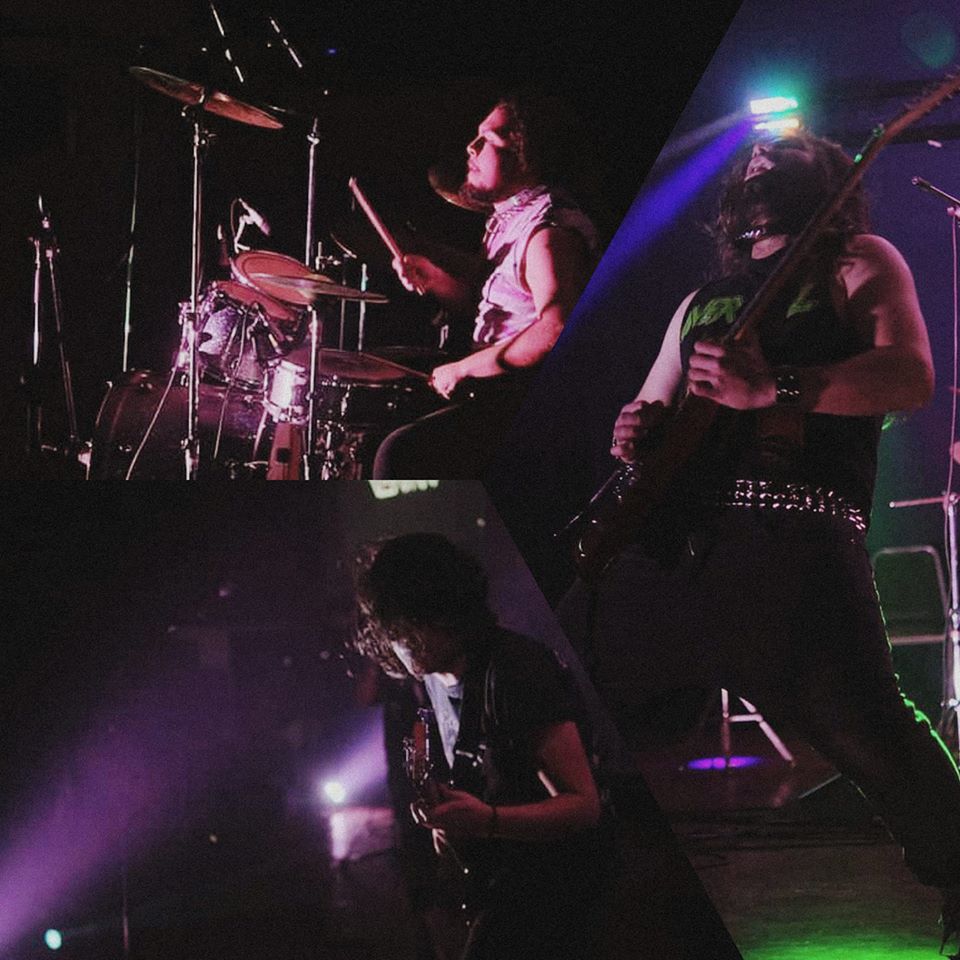 Which attributes, do you think, that a new Heavy Metal Band should have in order to gain identity and be unique?
Honesty always. Whatever influences you have, it is important to do what is born to you and makes you happy. Don't be overly concerned with being original, but be honest to create. That is the key.
Do you believe that Bandcamp and other Digital Platforms help the new Heavy Metal Bands? Which, do you think, is the ideal way for a Band to promote its work?
Yes. It is the new world. The new tools. Spotify and YouTube are the great broadcasting powers these days.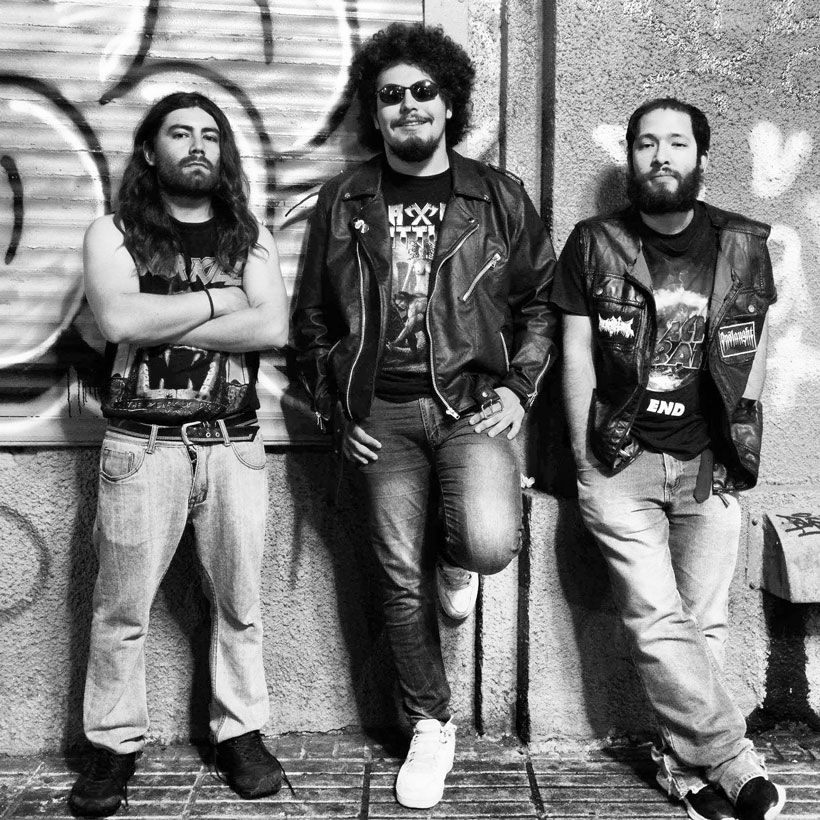 Tell us a few things about the New Underground Heavy Metal Scene in Chile (Bands, Fanzines, Webzines, Metal Clubs etc.)
Here in Chile we have an infinity of good and true Heavy Metal, bands of very good quality and power. There are also labels, zines and producers specialized in this style of music. Bands like (some, some missing): Acero Letal, Axe Battler, Hemisferio, Hëiligen, Ikelos, Lunacy, Poder Mortal, Aberracion, Lucifer's Hammer, Emboscada, Motosierra, Witches Sabbath, Inheritance, Sentinels, Excomunion, Blazon, Asedio, Tormento, Raijin, Steelback, Eternal Thirst, Defeater, etc ... Media, productions and zines such as: Wolf Producciones, Tradición Metálica, Nocturnal Silence, Evil Steel Records, Axe Victims, Tiempos Duros, Electric Eyes, Sepulcro Prod, Sismika Prod, Devil's Trill, etc...
Do you know anything about the Hellenic Metal Scene?
Yeah, AXIS!! VARATHRON!!
What are your future plans?
Fucking Covid keeps us from rehearsing, but we're writing for our debut LP, confirmed! There are also other appearances of us in different press and broadcast media, in fanzines as well. Reissues are coming in CD Pro and tape format of our first two albums: Ep debut (2018) and Cenizas (2019) for the whole world by different record labels, soon more information.
Thank you very much for your time & Keep up the good work! The closure is yours.
Thank you maniac for the support! Thanks to the people who support us from all over the planet and send us good energy. Our return will be with everything!We are DOMINIO from Chile, HEAVY METAL IN SPANISH FOR ALL THE WORLD!!!! SALUDOS CONCHASUMADRES ADICTOS AL ACERO!!!!!!!!
By Steve the Filthy Dog.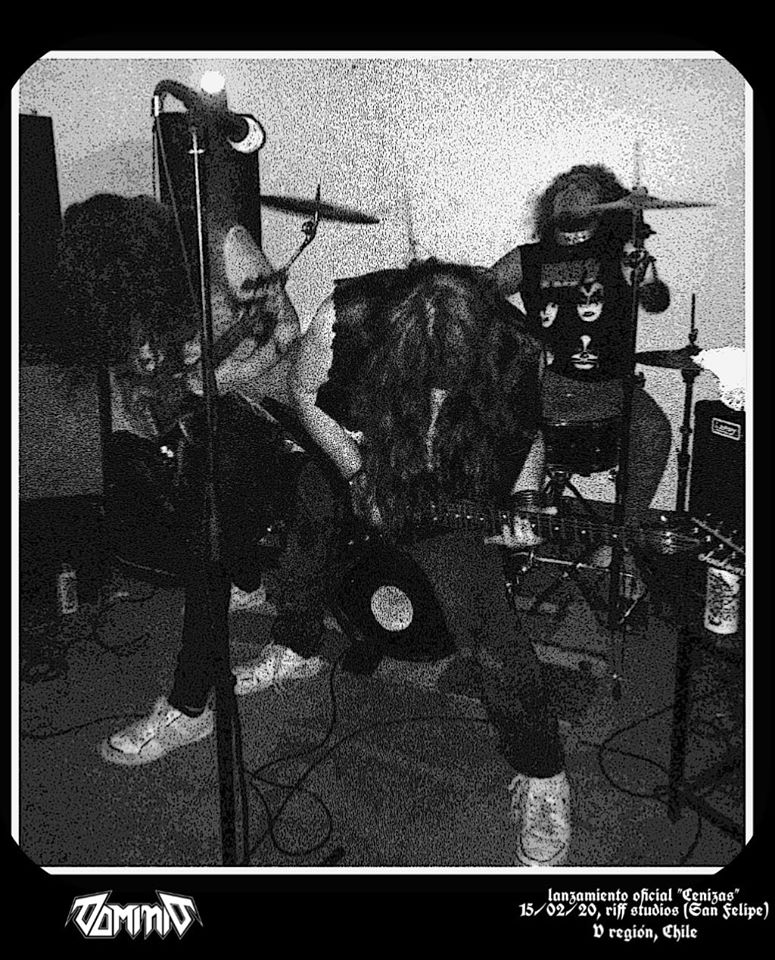 DOMINIO CONTACT: