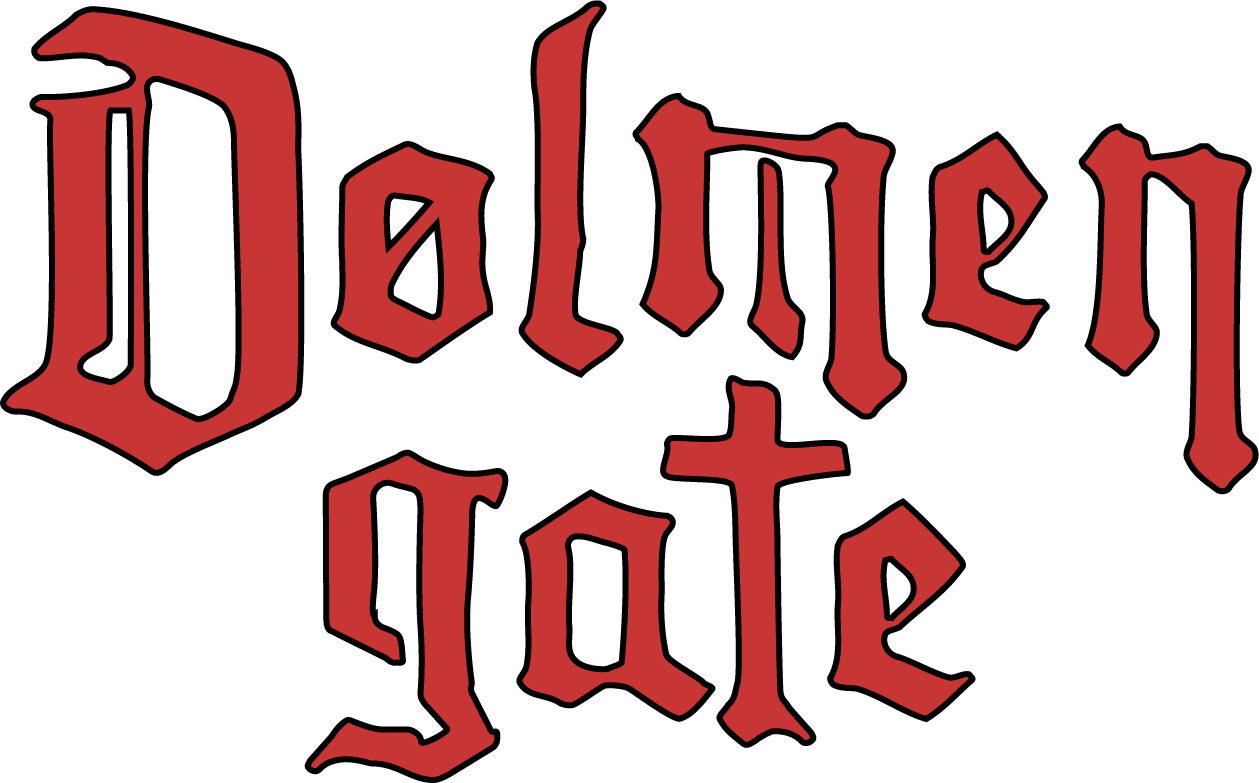 !!!HEAVY METAL FROM PORTUGAL!!!
We had a conversation with Nuno (Guitars). Enjoy!
Welcome to the FILTHY DOGS OF METAL Webzine.
Tell us a few things about DOLMEN GATE (Members, Starting Year etc).
DOLMEN GATE started when Alex (drums) and Kiko (guitars) started jamming on a few ideas around early 2021. RAVENSIRE (where Alex was drummer) had folded recently but Alex wanted to keep playing Epic Heavy Metal and Kiko was available and had some parts written, so that was the spark that ignited this fire! They recruited Fred as bassist and started writing some stuff. Alex pestered me (Nuno - guitars, also RAVENSIRE) to join them and I, after some resistance, ended up agreeing. Only the vocalist was missing! Then, one day, I was scrolling through facebook and saw a video of Ana (vocals) singing "Burn" by DEEP PURPLE and said to Alex: "it's her!". Even more amazing was the fact that Ana was a longtime friend of basically everyone in the band. So with the lineup complete it was time to write songs and develop our style. Unfortunately, not long after, Fred quit so we kept going without bassist for the time being. After we recorded the demo, I switched to bass and Artur joined as lead guitarist.
You have recently released your demo ''Finis Imperii''. What is the feedback from your audience as well as from the press?
The feedback has been very encouraging! Lots of people are digging our style and supporting DOLMEN GATE. It's still a bit early to have a thorough feedback from the press, but doing this interview shows the feedback from the underground is definitely positive!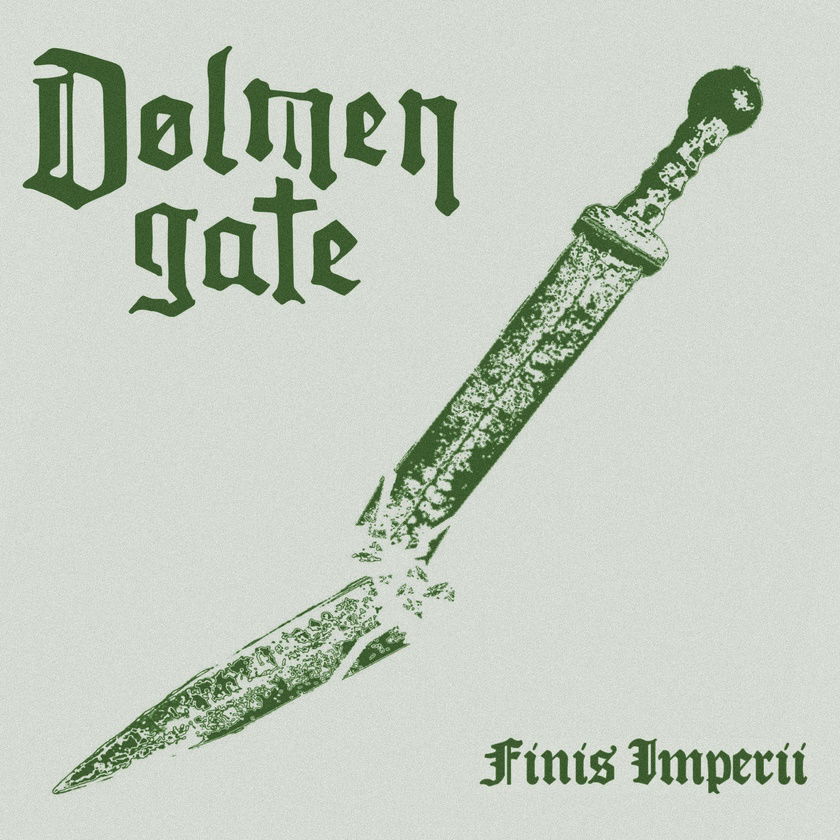 Label or DIY and why?
To start out, DIY is great. A demo, or a mini-CD/EP to kick the ball rolling. But to reach a wider audience, a good label is the key! We are already being contacted by labels for the release of our first album so, hopefully, we'll have some news about that very soon.
Do you prefer Vinyl, Tape, CD or Digital Format and why is that?
That probably depends on which DOLMEN GATE member you're talking to ahah. For my part, vinyl has a charm that no other format has, basically because that's what I was raised on in the 80s! But I'm sure others find it cumbersome and prefer a more practical approach (CD or digital). Whichever way you prefer, it's listening to the music and supporting the artists you like (by going to gigs, buying merch, etc) that counts.
Your music style is Heavy Metal. Which are your main influences (Favourite Artists / Bands etc.)
Our main influences range from the Heavy Metal and Hard Rock classics (MANOWAR, IRON MAIDEN, MANILLA ROAD, BROCAS HELM, SAVATAGE, DEEP PURPLE, THIN LIZZY, OMEN, etc), to more obscure and less obvious stuff (HOLY TERROR, IMMORTAL, old SEPULTURA, WITCHKILLER, etc), to more contemporary stuff (DOOMSWORD, RAM, BATTLEROAR, KILLINGSWORTH, THE LORD WEIRD SLOUGH FEG, SOLSTICE, etc). There are millions of excellent bands from ANY era. And to be honest, me being someone who experienced the 80s scene, I find that the scene nowadays is every bit of vibrant as it was back then!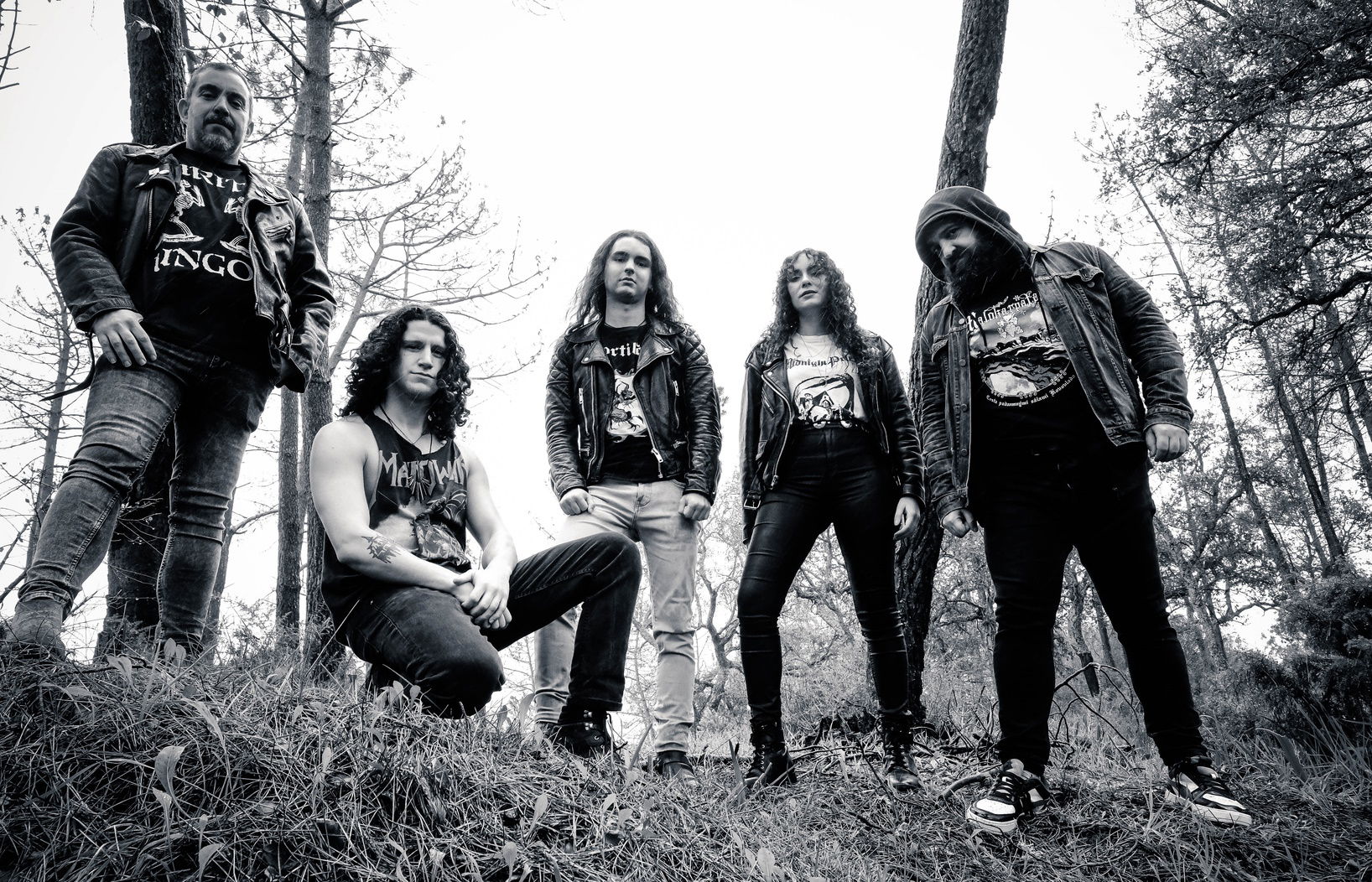 Which things do you think a Band should sacrifice in order to succeed? Have you ever sacrificed anything in your life for a better future for your Band?
No sacrifices should be made! Playing Heavy Metal is a calling, an honour and a pleasure. It should remain an art form and not something you use to make a living! We are amateurs in the true sense of the word. In latin "amator" means "lover". And that's what we are: lovers of Heavy Metal and we hope it stays that way. The moment you need this to pay your bills, is the moment you start to compromise. We don't want to compromise! For us, success means releasing albums that we are proud of, playing live in front of like-minded people and travel around spreading the word. We know we are fully capable to do this without any sacrifice!
Describe your ideal live show as a performance Band. Have you already experienced that?
Our ideal live show would be playing in front of raging maniacs, who sing along to our songs and bang their heads until they drop! DOLMEN GATE is yet to play live but some of us (me and drummer Alex) already experienced this exhilaration in RAVENSIRE and, in Alex's case, in MIDNIGHT PRIEST as well. DOLMEN GATE will surely follow that tradition.
Which attributes, do you think, that a new Heavy Metal Band should have in order to gain identity and be unique?
Be inspired by others but don't copy others! I think it all comes down to this.
Do you believe that Digital Platforms help the new Heavy Metal Bands? Which, do you think, is the ideal way for a Band to promote its work?
They do help but, at the same time, they also clutter the landscape with hundreds of new releases. It's difficult to stand out and most of the times (except for some rare exceptions) what's raging today is forgotten tomorrow. This has to be a "game of patience". Build your following by playing live whenever possible, release heartfelt and true to your heart music. Honour the past but don't dwell too much back there! Help fellow bands out. All these little actions can help you stand out from the crowd and have a good reputation in the scene. That will lead to good contacts and opportunities to spread your music.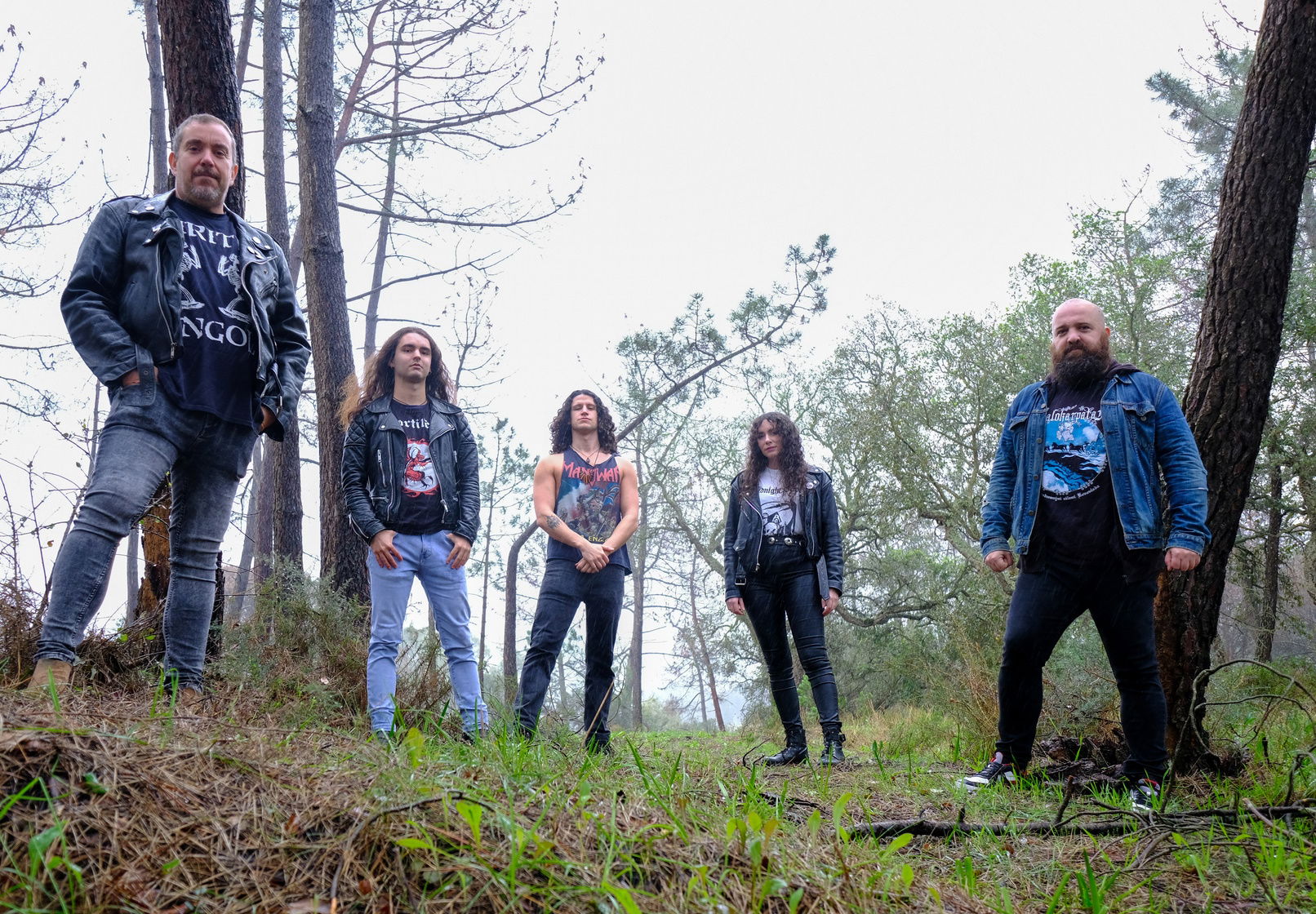 Tell us a few things about the New Underground Metal Scene in Lisbon, Portugal (Bands, Fanzines, Webzines, Metal Clubs etc.)
Portugal has great Heavy Metal bands going on today! WANDERER, LYZZARD, ON THE LOOSE, RAGE AND FIRE, TOXIKULL, NAGASAKI SUNRISE, ATTICK DEMONS and a few others are doing a great job by releasing great music. There are a couple of venues which host a few gigs regularly, too. The number of people following although not in the numbers you find in Greece, Germany or Spain, is also relatively interesting. Since 2010 or so, traditional Heavy Metal has had a stable growth and nowadays gigs with 100-200 people are not that uncommon.
Do you know anything about the Hellenic Metal Scene?
Ahah, where do I start?? Been going regularly to Athens since 2007. Attended several Up The Hammers, me and Alex also played there (me with RAVENSIRE, Alex with MIDNIGHT PRIEST). We're friends with several bands (WRATHBLADE, RAGING STORM, BATTLEROAR, CONVIXION, SONS OF INIQUITY, SACRAL RAGE and so many more), labels, promoters, fanzines, magazines and a big etc! We're also fans not only of the traditional Metal bands, but also Black Metal bands. Greece has the greatest Black Metal bands of anywhere, as far as some of us are concerned (Kiko might dispute that, but not that much ahah)! NECROMANTIA, VARATHRON, YOTH IRIA, ROTTING CHRIST, MACABRE OMEN among many others. The great thing about Hellenic Black Metal is that the roots of true Heavy Metal are very much present and honoured!
The last 3 years worldwide we have faced many dark, strange & new situations with our everyday life (covid, lock-down etc.) Did all of this affect you positively or negatively?
Mainly negatively. First of all, in March 2020 we (me, Alex and RAVENSIRE) were in Athens getting ready to play Up The Hammers when, all of a sudden, everything went berserk. We had to catch an early plane back home to arrive in Portugal already in lockdown. Then, for two years, everything just withered and died. No gigs, no nothing. I was a bit fed up with everything, which led to RAVENSIRE disbanding. Now things are a bit better, but thanks to fucking wars going on around, all the prices are soaring which makes it more difficult to travel to places and see our foreign friends. Let's hope that things settle down in the near future but given the current state of affairs and boneless leaders everywhere, I don't hold that hope very high...
What are your future plans?
For now it's basically promoting DOLMEN GATE and the demo "Finis Imperii" to all those who enjoy good old Heavy Metal. In a couple of months we're also be playing some gigs. If all goes well, we hope to release a full album later this year! Let's see how it all turns out.
Thank you very much for your time & Keep up the good work! The closure is yours.
Thank you for this opportunity to speak our minds and.... Heavy Metal re mounia!!!
By Steve the Filthy Dog.
DOLMEN GATE CONTACT:
https://www.facebook.com/DolmenGate
https://www.instagram.com/dolmengate/
https://dolmengate.bandcamp.com/album/finis-imperii-2