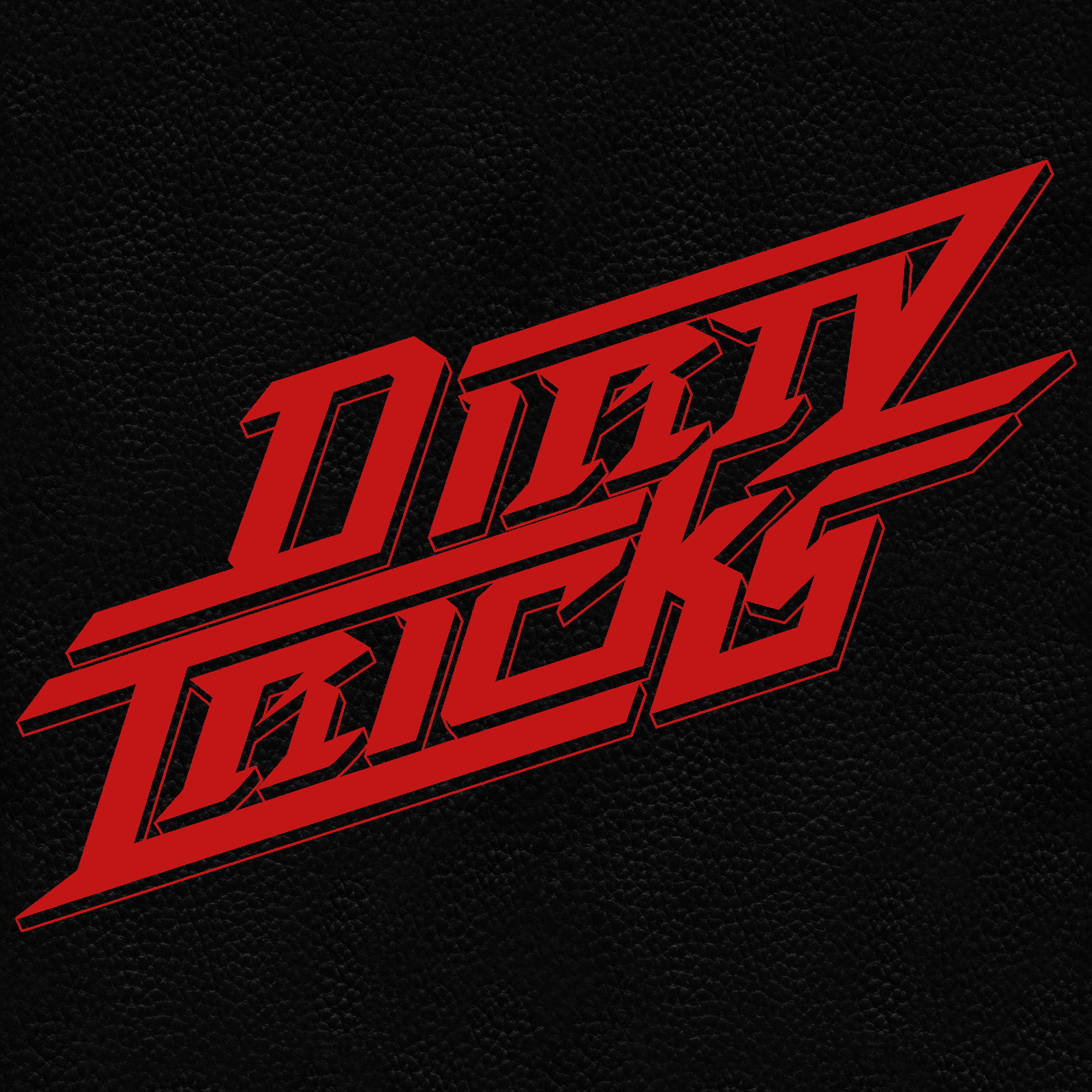 !!!AMERICAN HEAVY METAL!!!
We had a conversation with Adam Luksetich. Enjoy!
Welcome to the FILTHY DOGS OF METAL Webzine.
Tell us a few things about DIRTY TRICKS (Members, Starting Year etc).
I (Adam Luksetich) started Dirty Tricks in 2020 and currently, it's just a solo project. Other members will be added at some point, but not sure when that'll happen.
You are going to release your debut EP ''Bright Lights, Big City''. Tell us a few things about this project.
This album and sound was something I had been daydreaming about for a very long time, even before HITTER (a band I was in back in Chicago). At the end of 2020, I decided to move out of Chicago and to Los Angeles. I knew that if I was moving to a new city and scene, it'd be beneficial to have something new under my belt that I could give to new people I met. Sort of like a business card, but instead it's a demo tape. So that was sort of what kickstarted me to get Dirty Tricks moving.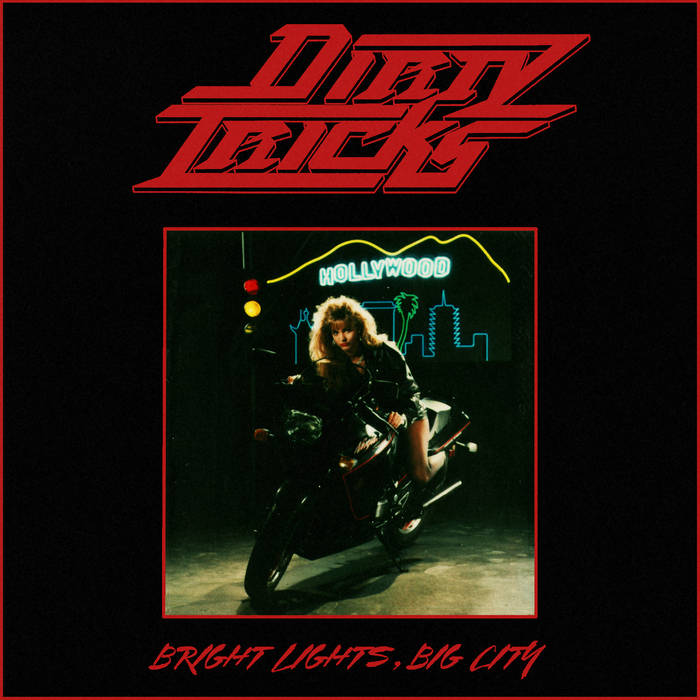 How did your cooperation with Hoove Child Records occur? What do you prefer, Label or DIY and why?
I prefer to have someone else release my music. DIY is fine and dandy, but I work for a record label and don't have time to release my own records after working on other people's records all day. Hah! And I've known Patrick from Hoove Child for a few years now and we also played in a band called HITTER together. He rules and is sort of like the 5th (2nd?) member of Dirty Tricks! I wrote and recorded all these songs alone, which was a hard experience for me since I've been playing in bands for years. So I was always bouncing ideas off of Patrick cause I trust him. Everything from riff ideas, to which font I should use for the cassette design, I asked him for his opinion on many aspects of the project and he was also the only person who heard the finished songs for a long time.
Do you prefer Vinyl, Tape, CD or Digital Format and why is that?
Vinyl! I've got nothing against any other format, but I've buying vinyl records since I was a young boy and I love collecting. Having said that, I'm realistic about how the majority of people listen to music these days and am a huge fan of all the streaming services available. Bandcamp and Spotify mostly. But if I find something I like online, I need it on vinyl.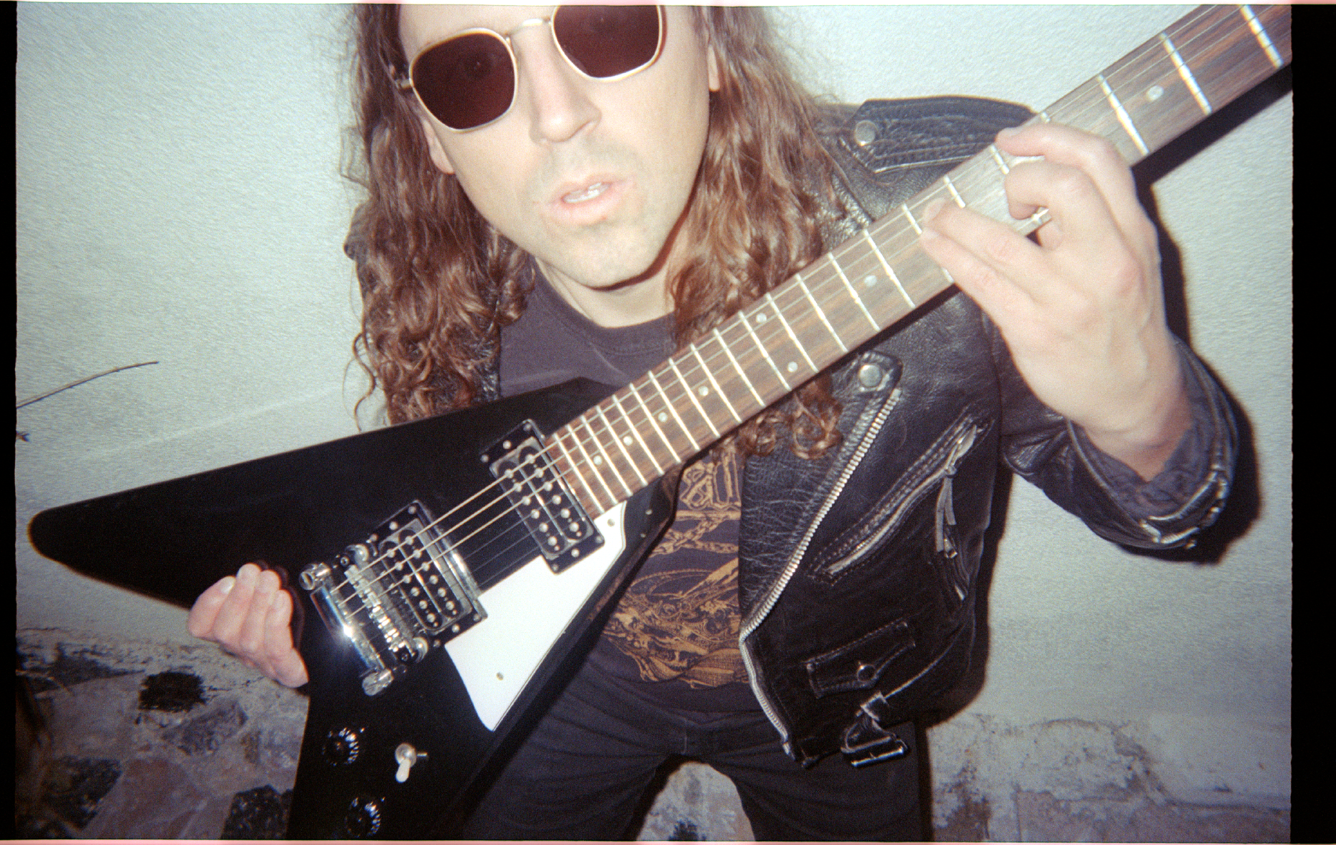 Your music style is Hard 'n Heavy Metal. Which are your main influences (Favourite Artists / Bands etc.)
I love and am influenced by all genres of music when it comes to Dirty Tricks. But if we're talking Hard n Heavy influences, I'd say W.A.S.P, early Great White, Saxon, and OZ.
Describe your ideal live show as a performance Band. Have you already experienced that?
I've played a lot of great shows over the years from small venues to massive outdoor festivals. And even though this will make me sound like an asshole, I think Dirty Tricks would sound best in a large concert hall or theater with two thousand people singing along. I'm just saying! Each song is asking to have you sing along to it while headbanging.
Which attributes, do you think, that a new Heavy Metal Band should have in order to gain identity and be unique?
Fuck, I don't know! I guess just stay true to yourself and don't do things just to gain attention or be more unique. Just do what you like. Or in the words of Buck Swope, "wear what you dig!"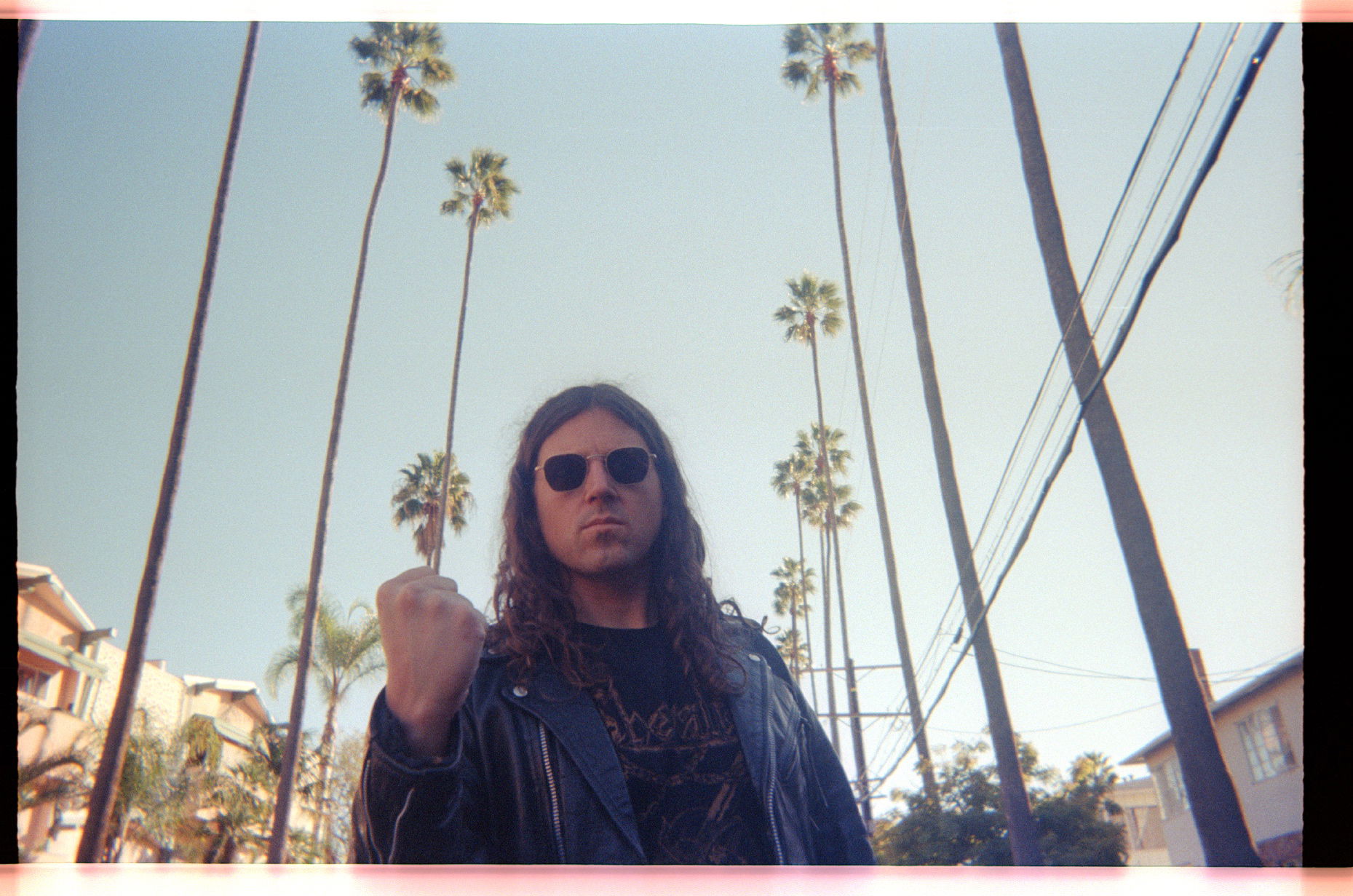 Do you believe that Digital Platforms help the new Heavy Metal Bands? Which, do you think, is the ideal way for a Band to promote its work?
Yes. Even though there are WAY too many bands/artists, digital platforms make it easy for anyone to get their music out there to the masses. It does oversaturate the market, but the listeners are smart enough to know which bands and artists are the real deal, and truly have talent, and aren't just bullshit. And I still believe in the power of a great live show. You have to be able to perform in front of an audience and rock hard. That's my ideal way to promote my work anyway.
Tell us a few things about the New Underground Metal Scene in L.A. (Bands, Fanzines, Webzines, Metal Clubs etc.)
Maaaan, I just moved here and during the pandemic, so I feel like I've not gotten the full experience of the city yet. Shows are still happening, but I've only been to a couple. The early 80s Sunset Strip scene that inspired Dirty Tricks is long gone. I will say the Born For Burning folks (Kim and Hector!!!) run an outdoor Metal Merchants Market that is truly my favorite thing to do in the city. They also book the best extreme heavy metal shows.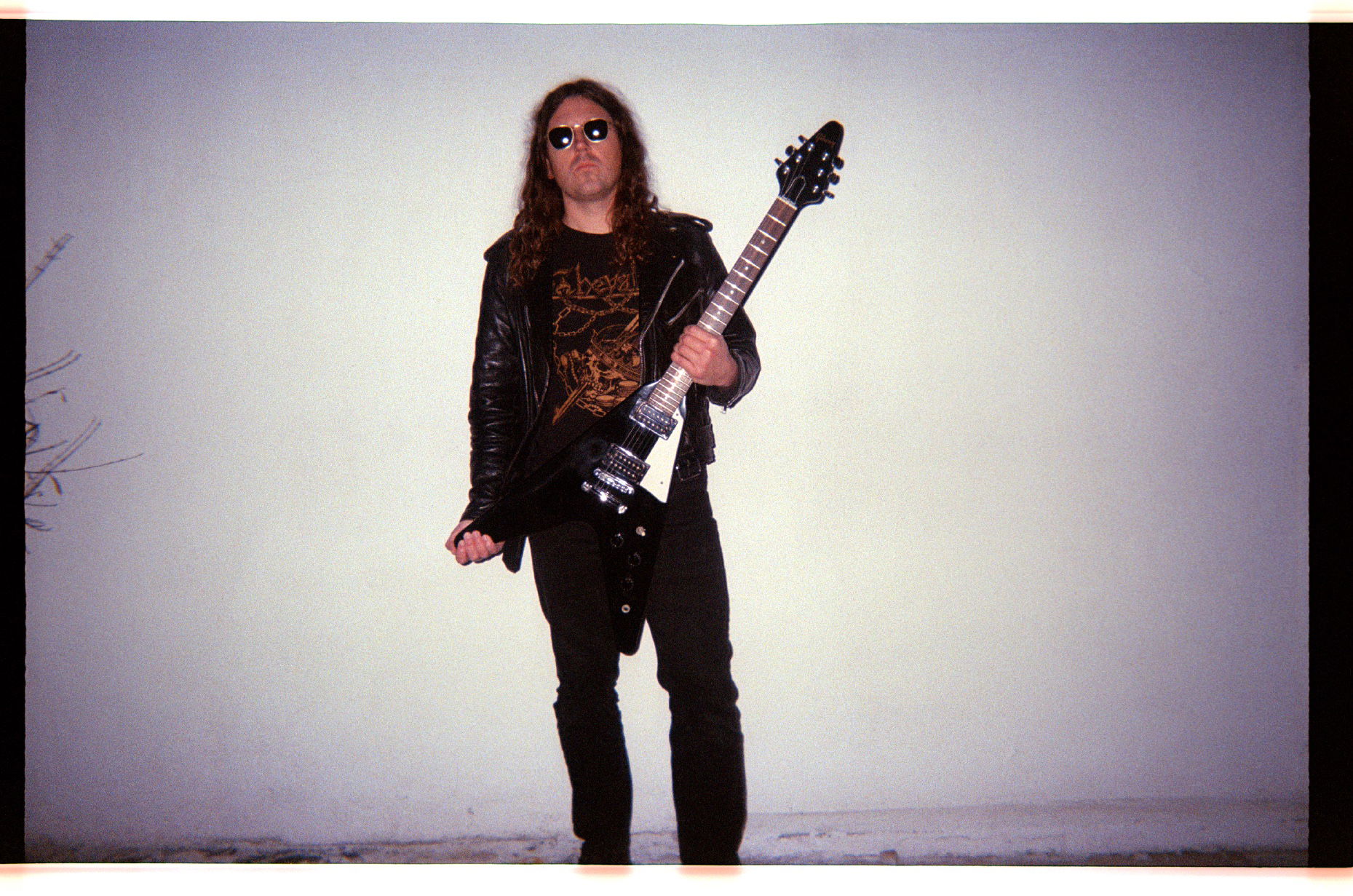 Do you know anything about the Hellenic Metal Scene?
A little, but mostly the 90s black metal bands. A friend showed me Agatus recently and I enjoyed that. I know the scene is massive! That Hellenic Steel section on The Corresum is so vast it's almost overwhelming.
What are your future plans?
In the coming months, Bright Lights, Big City will be getting a LP/CD release via Underground Power in Germany. Stoked for that! And I'm already working on the next batch of songs for whatever the next release is. I've had interest from people to be apart of the Dirty Tricks live band and I'd love to play a show soon. Bring Dirty Tricks to Greece, ok?
Thank you very much for your time & Keep up the good work! The closure is yours.
Thanks a bunch for the interview Filthy Dogs of Metal! Also, shout out to Stavros for introducing me to that Fingernails 'Heavy Metal Forces" song! Holy shit that song rips.
By Steve the Filthy Dog.
DIRTY TRICKS CONTACT:
https://www.facebook.com/dirtytricksband/
https://dirtytricks.bandcamp.com/releases