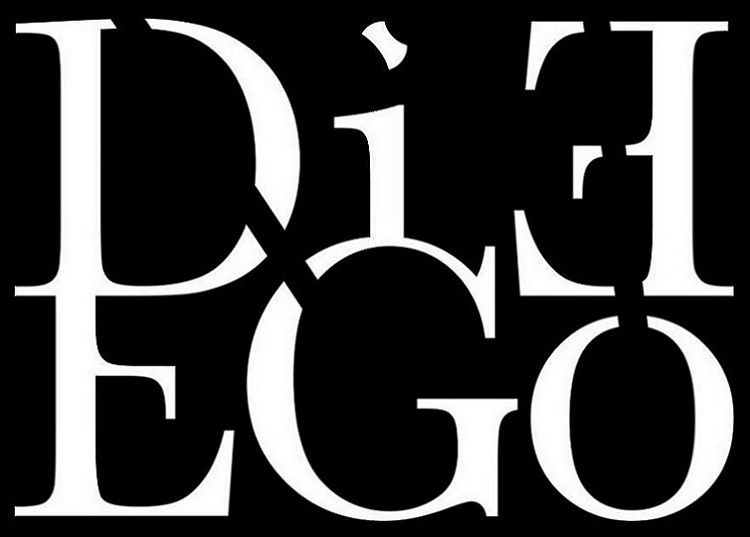 !!!HEAVY METAL FROM THE UK!!!
We had a conversation with Diego (Guitars).Enjoy!
Welcome to the FILTHY DOGS OF METAL Webzine.
1. Tell us a few things about DIE EGO (Members, Starting Year etc).
Die Ego is a Heavy Metal power trio formed in London UK by the end of 2014 and beginning of 2015. Gabe and myself (Diego) started writing songs and jamming with more musicians to put together what it it became the band's first line up. We initially stared as a 4 piece and managed to play a bunch of good gigs including the "Black Heart" in Camden Town and "The o2 Islington" in Angel but that first line up didn't last. Finding the right fit for the music we wanted to play was not an easy task until we met Dave in 2018, after a few weeks playing together he joined us as a permanent member. His drumming style gave Die Ego a whole new perspective and things started to take off from there.
2. You have recently released your album ''Culto''. What is the feedback from your audience as well as from the press?
So far "CULTO" received great reviews from the press and our follow. With our debut album we wanted to make a statement of who we are as a band and where we come from musically, it seams like everybody is getting the right impression, that makes us very happy.
3. Label or DIY and why?
Record was released independently because we were not happy with any of the offers we received from the labels that approached to us, and I'm not only talking about sales and royalties. We felt that it would be better to release it independently, work hard to grow our fan base and keep the door open for better opportunities in the future.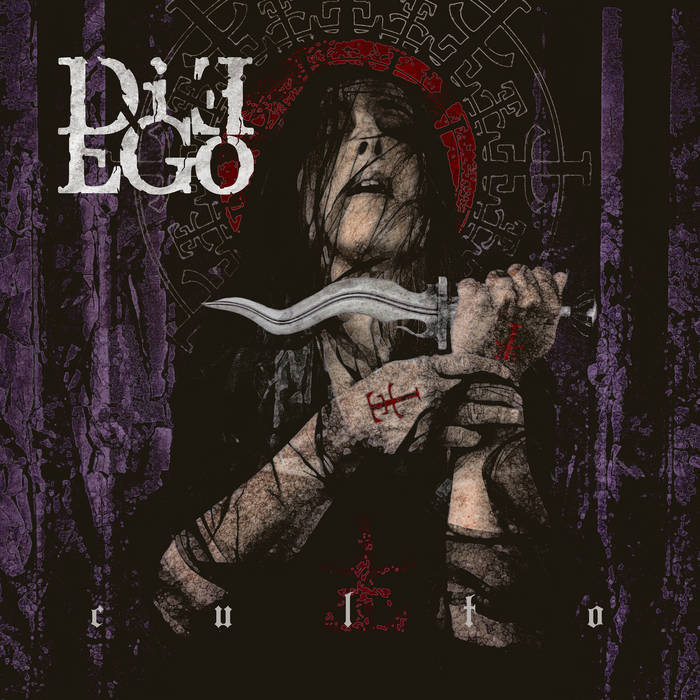 4. Do you prefer Vinyl, Tape, CD or Digital Format and why is that?
I personally prefer the physical copies, since vinyl made a come back I mainly buy music in that format. Bands are currently releasing amazing editions so I think it's a great moment to collect music in that format but I still listen to cd's and also tapes!I'm not against digital at all tough, in fact I also buy music through Bandcamp and listen to it on my laptop or on the go. The difference with a physical copy is that you can get immerse into the full experience of the album, imagery, sound, etc, that helps you to understand and appreciate the band's journey and identity even more. We put a lot of effort in the artwork of this record and the CD's inlays look amazing! If anyone likes to get a copy of it they won't be disappointed. However, at the end of the day the only thing that truly matters is the music and give the people the opportunity to buy it in whatever formats suits them best.
5. Your music style is Heavy/Doom Metal. Which are your main influences (Favourite Artists / Bands etc.)
The 3 of us have different music preferences and influences. I'm more of a Classic Heavy Metal fan and 80's/ 90's Thrash Metal, I also like Doom and more metal sub-genres. Gabe has his roots in Death and Melodic Death Metal as you can hear in his vocals and Dave grew up listen to Grunge and is very influenced by Prog metal bands. I could say that our main influences are (or at least in my opinion) bands like Pantera, Black Sabbath, Down, Metallica, Slayer, Sepultura, Alice In Chains, Machine Head, you might get some of that vibe when you listen to the album.
6. Which things, do you think, a Band should sacrifice in order to succeed? Have you ever sacrificed anything in your life for a better future of your Band?
If we ever find big success I will have a better answer for this question but as far as I know and in my experience, being a musician is not one of the easiest jobs in the world. Spend many hours practising, learning your instrument, finding your tone, figuring out what kind of musician you are, getting gigs, etc. In the way the music industry works nowadays is not only enough to know how to play our instruments, you also have to learn how to manage your band, edit your videos in some cases, find and promote your gigs and all that does not always translate financially. I know many musicians who quit music because of all this pressure. That is the reality of an unsigned/underground band.My band mates and I left our native countries and moved to London with the only dream to have a career in music, that itself s a big step! Since the beginning of this band I had to let some members go, quit jobs to have enough time off to write music and play live and the list goes on, but there's one thing I'm sure about and is that I don't regret a thing and would do it all over again. I guess if you are not 100% committed to this type of work you'll never find success but it also depends on what success means to you.
7. Describe your ideal live show as a performance Band. Have you already experienced that?
For me the ideal show is when the venue is packed and the band has a good live sound. We don't have any "choreography " on stage or fancy stuff like screens or pyro so whatever happens happens, shows are raw and full of energy. Luckily we have experienced more good night than bad ones, we always work a lot on our sets to deliver not only the songs but give the crowd a full experience and a good show.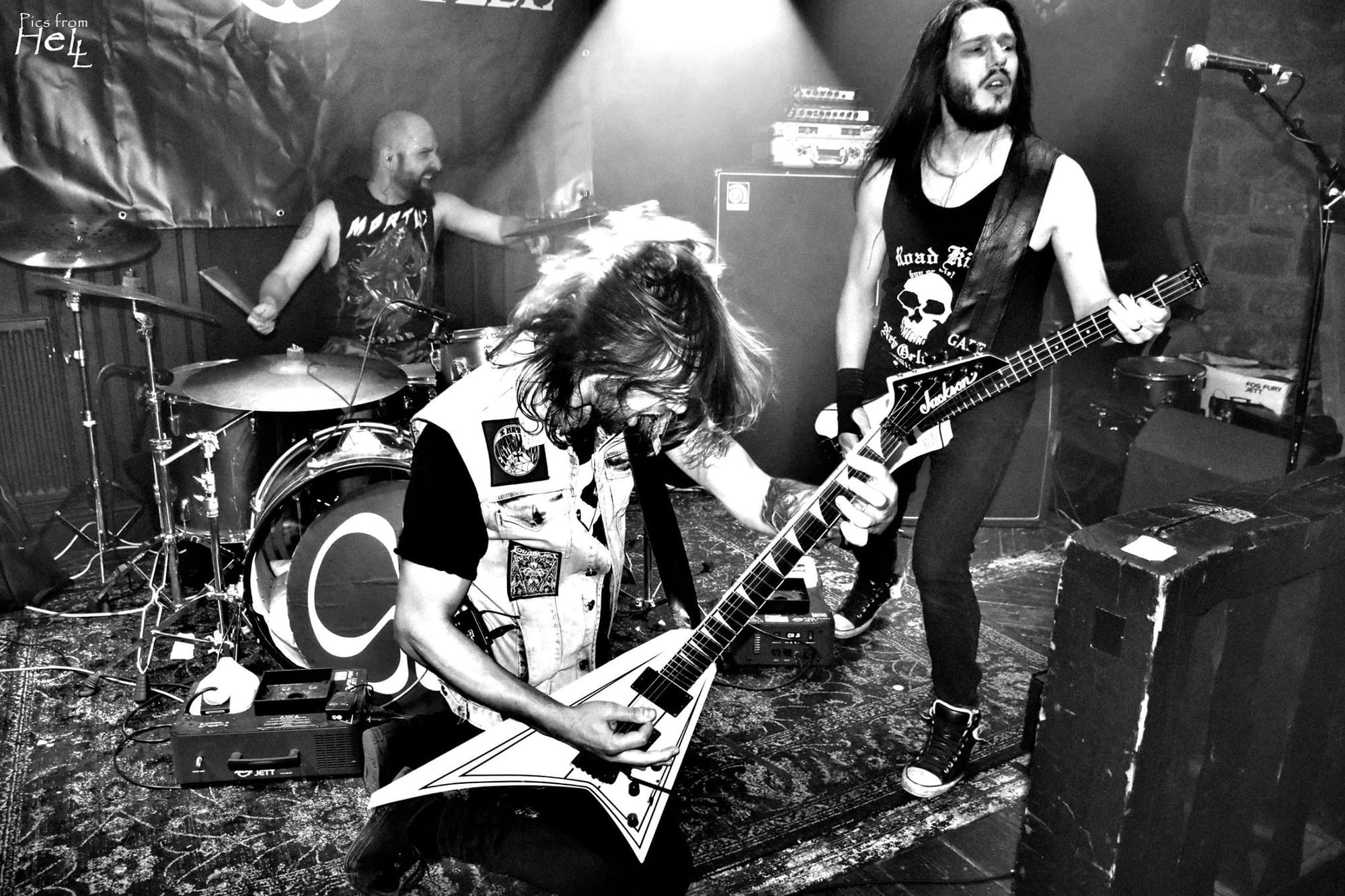 8. Which attributes, do you think, that a new Heavy Metal Band should have in order to gain identity and be unique?
There are so many bands out there that is getting harder and harder to be original and unique. Keeping an open mind while writing and not being afraid of mixing your influences could be key factor to create something with more personality. I think that as long as you are aware of the impact you want your music to have on your fans that will give your band a certain identity and credibility.
9. Do you believe that Bandcamp and other Digital Platforms help the new Metal Bands? Which, do you think, is the ideal way for a Band to promote its work?
We have our music uploaded on Bancamp and what I love about it is that you can message your followers directly and let them know about band news, new releases, etc. Is more old school in that aspect but way more effective than Facebook or IG for example where you post something and this new the algorithm doesn't let you reach even half of your follow, unless you constantly pay for it. Bancamp is very straight forward to use, people can not only stream your music but also buy it which is great and very encouraging to push sales.Spotify and Youtube are also good in that aspect because every time you release new music or a video, your followers receive notifications.Music industry is constantly changing and is hard to know what's best, I'm trying to learn every day a bit more. At the moment we are leading our fanbase to our streaming platforms so they can follow us there and get notified when something new is happening.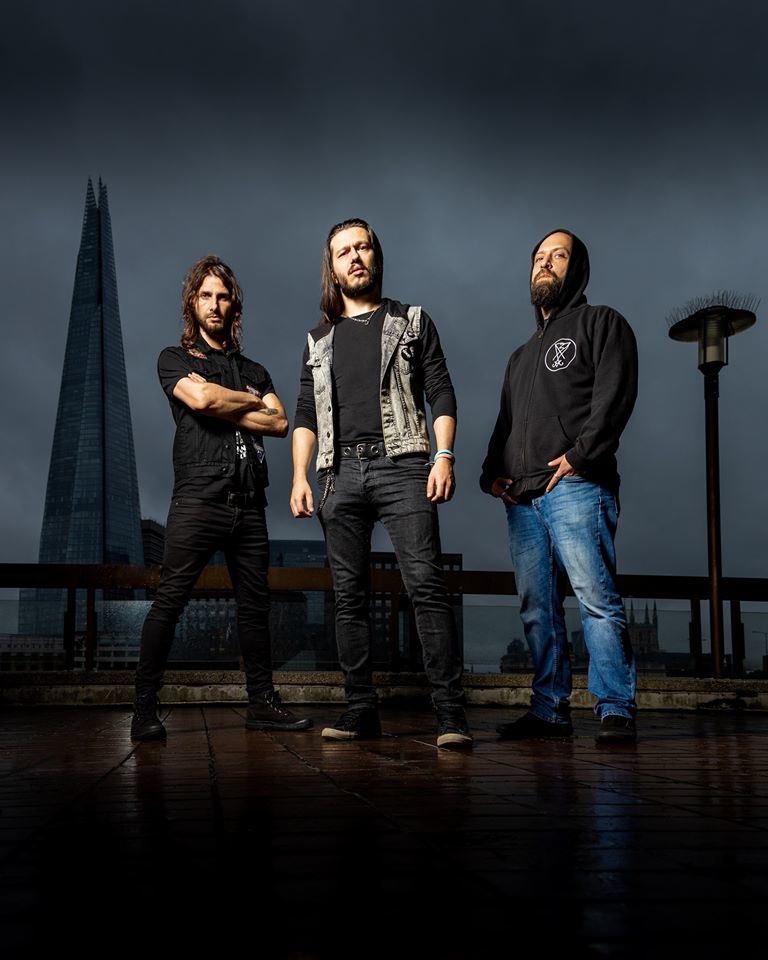 10. Tell us a few things about the New Underground Metal Scene in London, UK (Bands, Fanzines, Webzines, Metal Clubs etc.)
There are always loads of new bands emerging from London and many cities around the UK. Last year and at the beginning of 2020 before the pandemic we managed to play quite a few gigs and travel across UK, that gave us the opportunity to listen to and discover new bands and I have to say that there are a lot of good ones out there pushing the envelope and writing great music!Unfortunately in the recent years many of the iconic bars in London had to shut down and sometimes is hard to find new spots to play, but every time a place closes another one opens up so it seams like the scene is constantly moving, that makes us open up a bit more and visit different areas and cities more often, I think that is a good thing and allow us to take our music to more places.During the album promo we also discover a few cool webzines like "Metal Gods Meltdown" and "Kick ass Forever" to name just a couple that, same as you, they are doing a great work supporting bands and spreading the word.
11. Do you know anything about the Hellenic Metal Scene?
If I'm not wrong that is a scene for Black Metal bands but I haven't listened much of it yet, I will make more research and check some bands at some point.
12. What are your future plans?
Spread the word about the album as far as we can to keep growing our fanbase. The moment everything is ready for live music to come back, we'll start booking gigs and take our music as far as possible!
13. Thank you very much for your time & Keep up the good work! The closure is yours.
Thanks very much for having us on your platform and let us share our news with your readers! If anyone wants to listen to "CULTO", it's now available to stream on Spotify or buy on Bandcamp. Keep it heavy and safe everyone!!
By Steve the Filthy Dog.
Photo by: GGTS Photography.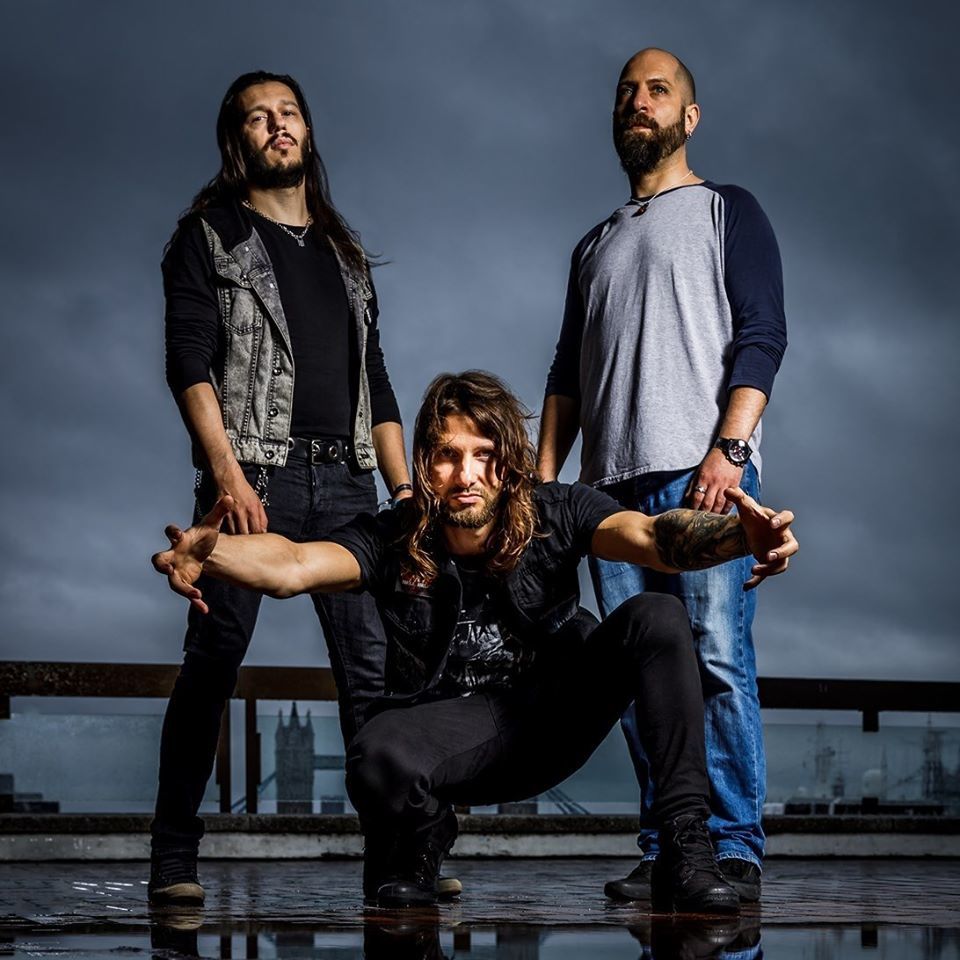 DIE EGO CONTACT:
https://www.facebook.com/DieEgoMetal/
https://www.instagram.com/die.ego.metal/
https://twitter.com/DieEgoMetal