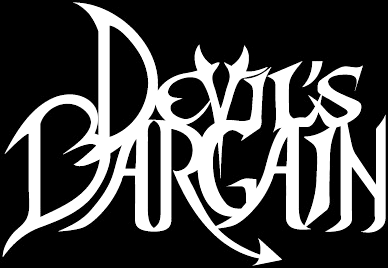 !!!HEAVY METAL FROM BELGIUM!!!
Welcome to the FILTHY DOGS OF METAL Webzine.
Tell us a few things about DEVIL'S BARGAIN (Members, Starting Year etc).
Our band was formed in 2013 by guitarist Jurgen Van Poppel, drummer Nico Laureys and bassist Dirk Poppe. Initially we were joined by singer Davy Bruggeman, and after a few shows we decided we needed a second guitarist, so we had Manu Van Poeck join the band as well. Our first release, the EP Deal With The Devil, from 2017, had this line-up. In 2018 we had two changes in the group: Davy and Manu were substituted by Arthur Melchior Pagliarini and Juan Carlos Galdos, as the new singer and guitarist. We then decided to record our first full-length release, which was released this year, in May.
You have recently released your album ''Visions''. What is the Feedback from your audience as well as from the Press?
The feedback has been generally very good! The vast majority of the reviews have been positive, and we actually had many more orders for physical copies of the album than we had expected. Perhaps that is because of the whole quarantine thing, but we couldn't be happier about it. Yes, of course, there have been some people here and there who did not enjoy it, but we can't hope to please everyone. Even in these cases, the feedback is also very helpful and constructive. Overall, the reception has been great.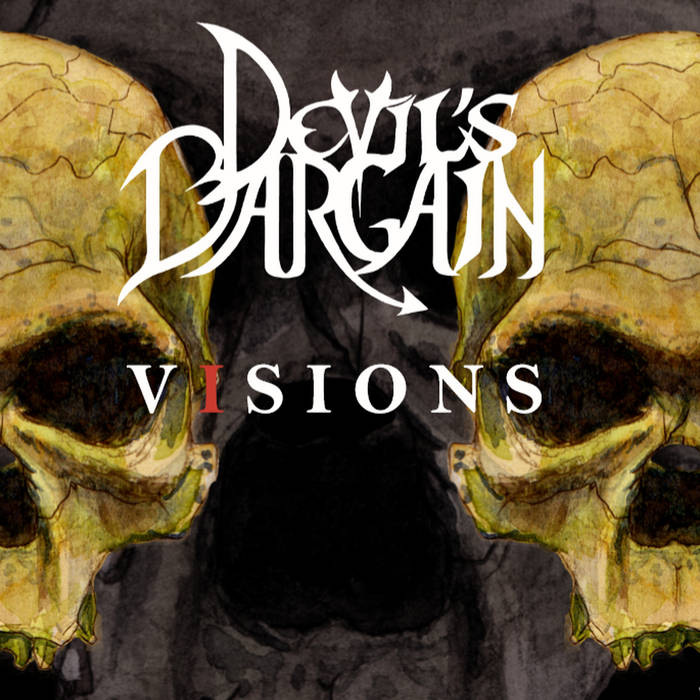 Label or DIY and why?
We thought about doing it through a label, but we never received a deal which was satisfying enough to us. In the end, we felt that producing this album independently would be better than waiting forever for a deal that might never come. We found David, from Reddrumstudio, with whom we really enjoyed working, and there you go: we had an album.
Do you prefer Vinyl, Tape, CD or Digital Format and why is that?
Each of us prefers a different media. Some of us enjoy the feeling of putting on a CD in your car and just listening to an album you own. Vinyl is also really fun – we were actually thinking about having a limited release of the album in Vinyl, though that hasn't been decided yet. And of course, it's just handy to have everything in digital format, although, as any artist will know, streaming services are not the best that ever happened to the industry. But hey, at least anyone can find us at any time!
Your music style is Heavy Metal. Which are your main influences (Favourite Artists / Bands etc.)
While each of us has different tastes in heavy metal, the band as a whole has a few influences which everyone shares – you know, the classics, like Iron Maiden, Judas Priest and Black Sabbath. It's probably easier to talk about this album specifically – in the production, for instance, you will find a lot of similarities with some Iced Earth and Accept releases. With the vocals, you could perhaps put it somewhere close to Crimson Glory, with a touch of Helloween. And in the instrumental section you can find some Dio and Saxon, among other things, if you know what to listen for.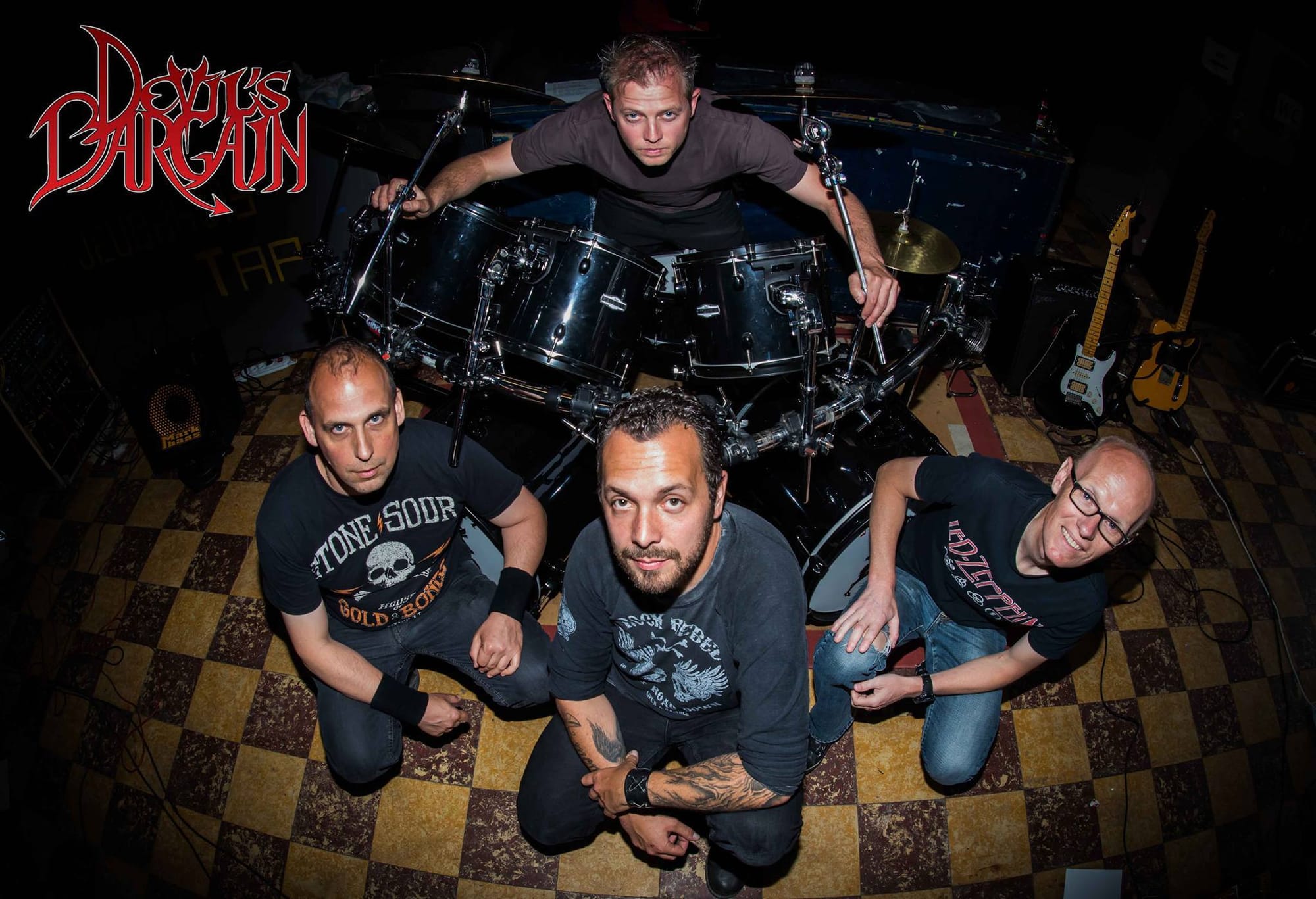 Which things, do you think, a Band should sacrifice in order to succeed? Have you ever sacrificed anything in your life for a better future of your Band?
There is one thing that any band should be prepared to sacrifice if they want to be successful, and that is time. For every concert that we do, there are many hours spent rehearsing as a group, and many more spent doing the same alone at home. Being a musician pays very little (if at all), and the input needed to make things sound good is enormous. Who knows how many times our wives and girlfriends have complained about us having to rehearse for a sudden concert that just appeared? There is nothing more important than this. If you don't put in the time, you won't get anywhere.
Describe your ideal live show as a performance Band. Have you already experienced that?
That's a good question. The best show is probably the one where the audience is the happiest. We are performers and entertainers, after all, and it is our job to provide precisely that, an entertaining performance. When everyone is jumping around and going crazy with our music, that's the ideal live show. We've had a few like that, yes, and we hope to have many more once this pandemic is over.
Which attributes, do you think, that a new Heavy Metal Band should have in order to gain identity and be unique?
This is a little difficult to answer, because the things that make, let's say, a death metal band tick are not the same as those for a power metal band. But maybe something every new band must keep in mind is that they need to be able to gauge their audience and learn from the feedback. Most people don't really know why they like or dislike a certain song. Yes, they give you reasons, but "the guitar is a little off" or "I really like that part, but not so much what comes after that" are not very constructive. What you have to be able to do is read into this feedback, and also when to disregard it (which is equally important). Not every criticism is useful, but some really are, and without this ability to understand the feedback it becomes difficult to develop yourself.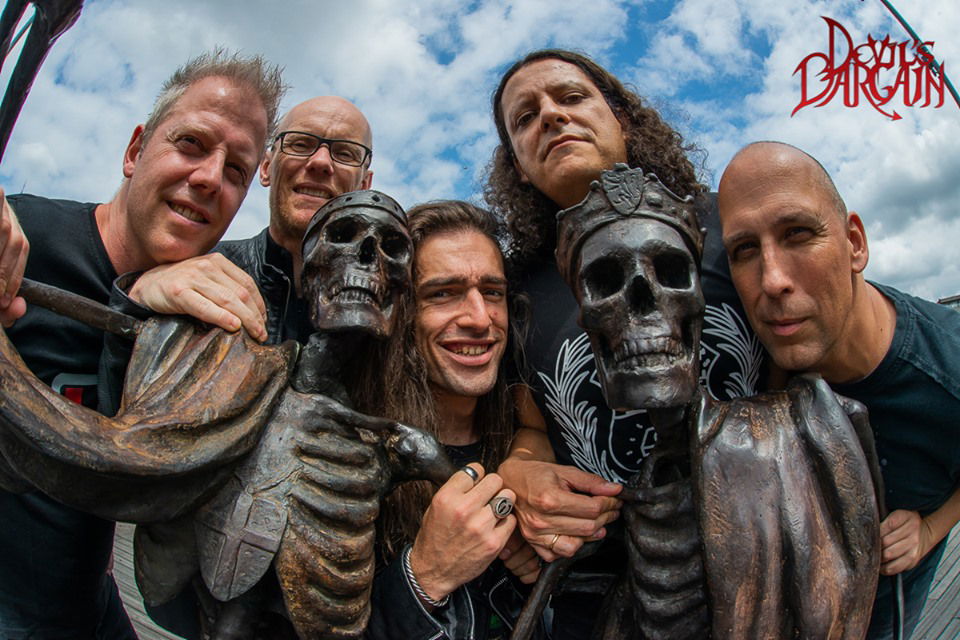 Do you believe that Bandcamp and other Digital Platforms help the new Heavy Metal Bands? Which, do you think, is the ideal way for a Band to promote its work?
Of course, every platform is helpful. Aside from hard numbers – you will want to go to the platform where your target audience is most present – what matters is how you do it, not so much where you do it. Some bands are more comical, and that really works for them. Steel Panther is a good example, although maybe a little out there. Others have a different kind of vibe. Just find out what works for your band and stick to it. For us, we know that Facebook and Instagram work really well with our target audience, so we developed a particular style which we use for posting things, and so far, it has been great.Having said that, we should also point out that nothing beats a good promoter. Someone who knows the ins and outs of your audience and industry, who has the right contacts, and so on. In our case we have been working with Mike de Coene, from Hard Life Promotion, who has been absolutely great. If you have the chance to hire a good promoter, do it, it really is worth it. Just make sure they actually know what they are doing first, as there are many swindlers out there.
Tell us a few things about the New Underground Metal Scene in Belgium (Bands, Fanzines, Webzines, Metal Clubs etc.)
The underground metal scene in Belgium is relatively large, compared to the size of the country. We come from Flanders and we have lost track of how many Belgian bands we have played with. If you are looking for some nice bands, we can recommend Speed Queen, Solitude Within and Orthanc (the latter are our studio pals). There are many more, but these three should suffice as a starter pack, as they are very different from each other. If you are looking for a webzine, check out Belgian Metal Shredder, which is a good way to get started into Belgian metal bands.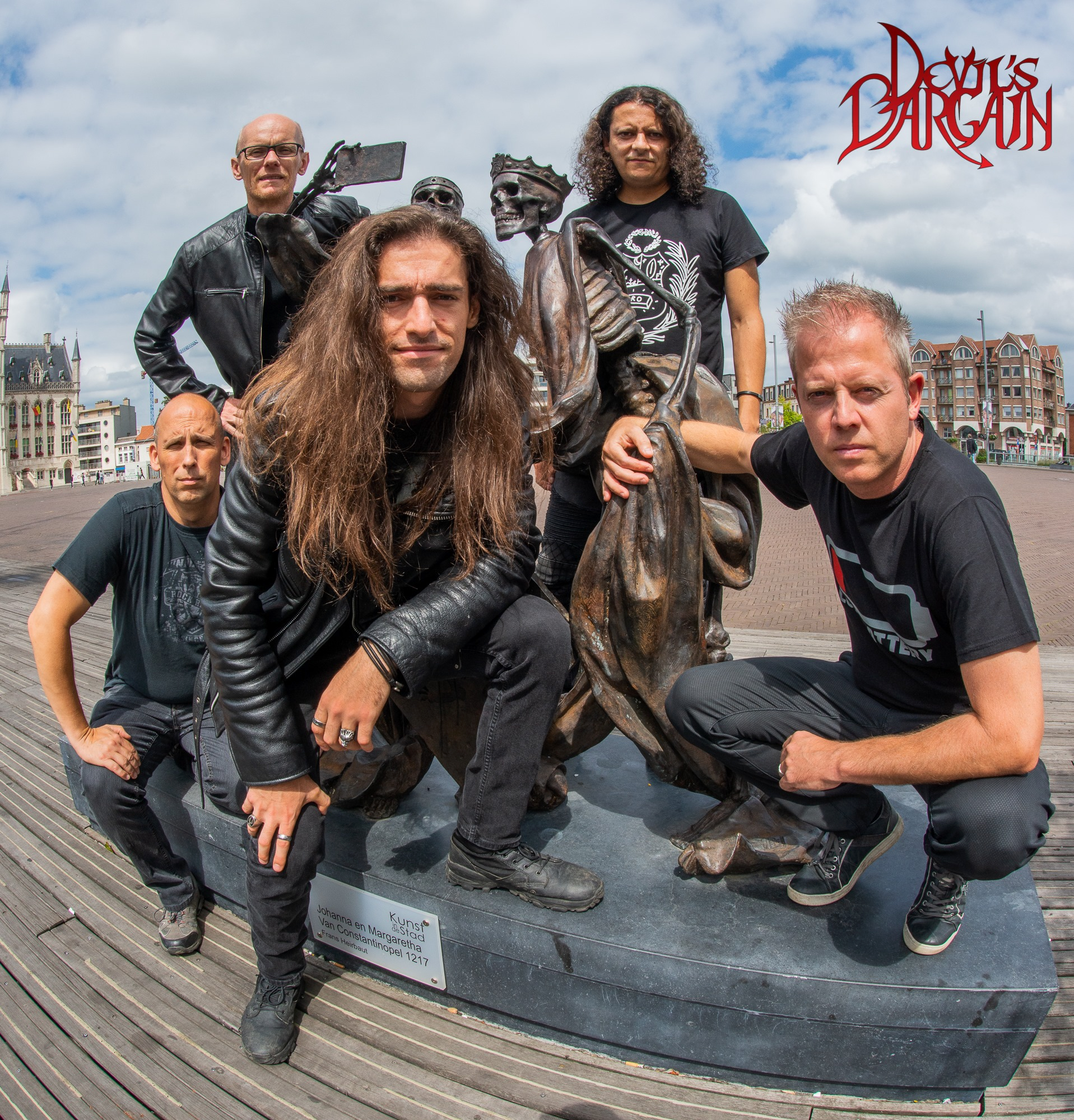 Do you know anything about the Hellenic Metal Scene?
Of course! Of the older bands, we know Rotting Christ and Firewind, but there also seems to be a relatively vibrant scene in recent years over there. Most recently, we have come in touch with Ragenheart and Gauntlet. We would actually love to play one these bands!
What are your future plans?
Right now, we have to plan our release show. Our quarantine started right when our shows were programmed, so we had to postpone everything. So that's our goal for now, aside from continuing to promote Visions – get back on stage as soon as possible, as many times as we can.
Thank you very much for your time & Keep up the good work! The closure is yours.
You're welcome, and thank you for this interview! If anyone wants to find our music, they can look us up on Spotify, Deezer, Youtube and pretty much any other streaming service out there, we are almost everywhere. Oh, and we're on Facebook and Instagram, too. We hope you enjoy our sound!
By Steve the Filthy Dog.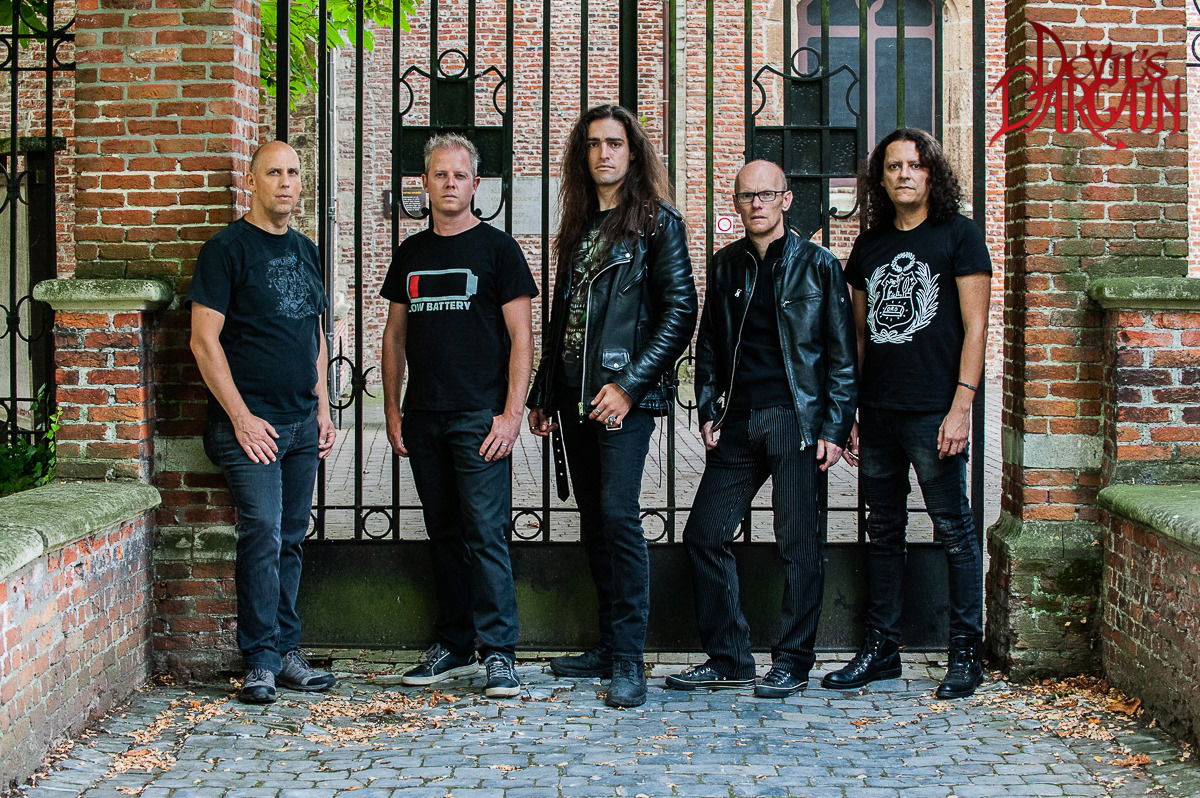 DEVIL'S BARGAIN CONTACT:
https://devilsbargain.bandcamp.com/
https://www.facebook.com/DevilsBargainBand/
https://vi.be/platform/devilsbargain