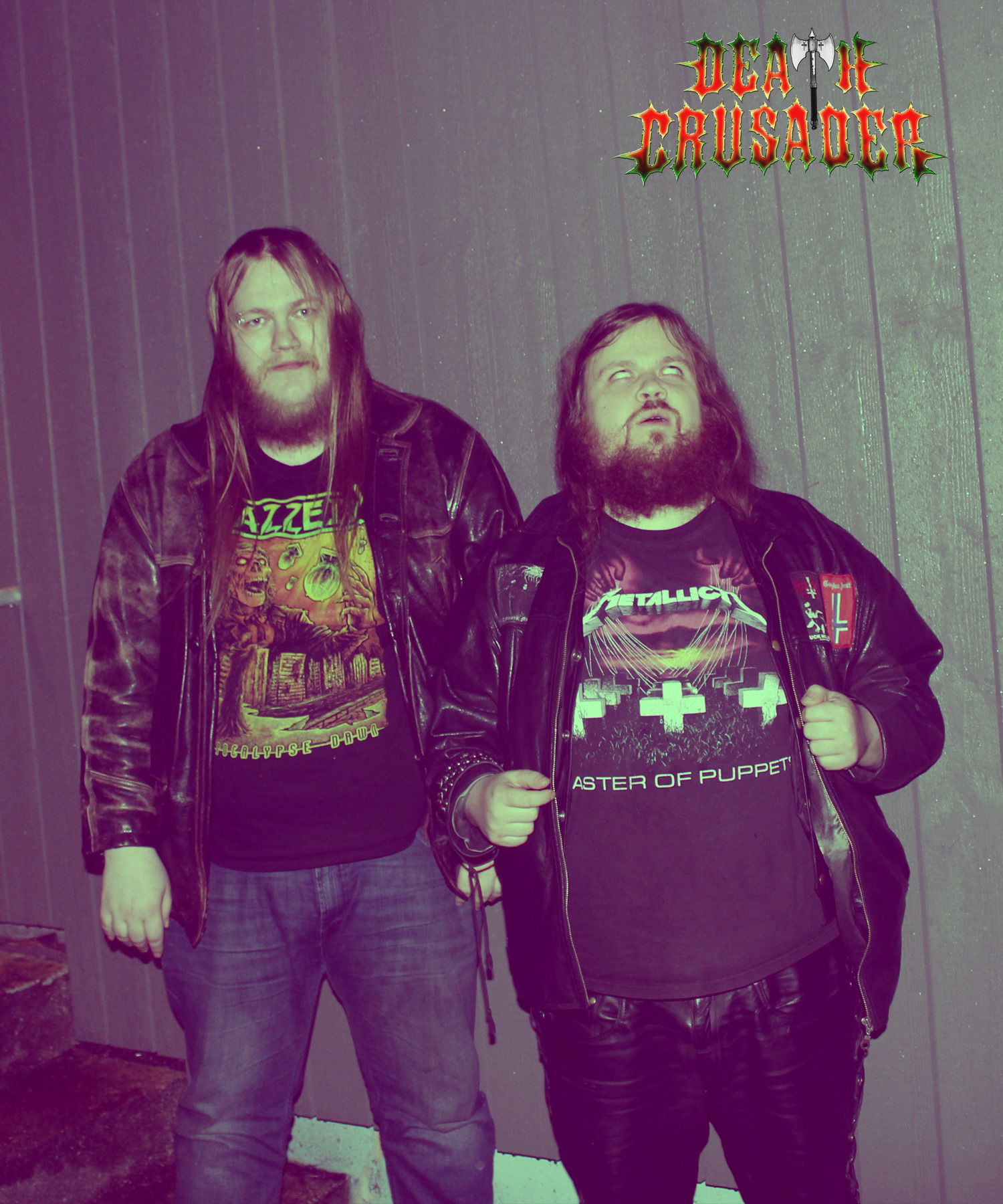 !!!HEAVY METAL FROM NORWAY!!!
We had a conversation with Espen Mytklebust. Enjoy!
Welcome to the FILTHY DOGS OF METAL Webzine.
Tell us a few things about DEATH CRUSADER (Members, Starting Year etc).
Death Crusader really started some time during the summer of 2020. However metal archives and other sources state that we started in 2014.
The reason for this is that I (Espen Mytklebust) came up with the name and concept in 2014 and made a Facebook page. I recorded a couple of demos and never did anything else. Somehow a Norwegian webpage called Rogalyd found this and made a page for the project even though nothing happened until I teamed up with Kjartan to create some proper heavy metal during the summer of 2020.We are Espen Myklebust and Kjartan Steingrimm Øvrehus. We play together in many different projects such as IronFister, Satan & Kjartan and Framtak.Even though we mostly play different types of extreme metal, we are both of course huge fans of traditional metal and wanted to create a real banger of a metal record.
You have recently released your album ''Death Crusader''. What is the Feedback from your audience as well as from the Press?
Mostly the feedback has been good and most people seem to enjoy it very much. There has been some comments of course about the vocals, and some people in certain comment sections has expressed that they think the vocals ruin the album. We honestly expected this even though we wholeheartedly disagree. The vocals are supposed to be harsh, more in the style of German traditional metal (though metal with harsher vocals are found all over the world of course). However there has only been positive feedback outside these comments about the harsher vocals, and both reviewers and the audience seems to enjoy it.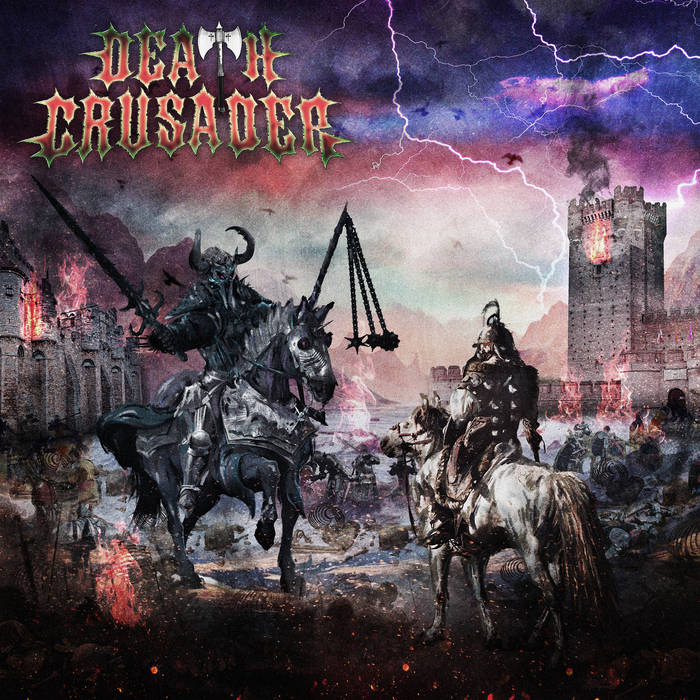 Label or DIY and why?
We honestly recommend starting your own DIY label, that way you can keep all the control and still be a signed band.
Do you prefer Vinyl, Tape, CD or Digital Format and why is that?
We prefer a little bit of everything I guess. The music is the most important, not the format.
Your music style is Heavy Metal. Which are your main influences (Favourite Artists / Bands etc.)
The genre as a whole has been a major influence, but if we are to mention bands then notable inspirations would be Tyrant, Manowar, Accept, Running Wild, Judas Priest and the German band Warrant.
Which things, do you think, a Band should sacrifice in order to succeed?
Have you ever sacrificed anything in your life for a better future of your Band?
One should always sacrifice small children to the ancient gods to receive their favor, but in lack of children you could also sacrifice an animal such as a sheep, a goat or a cow.Though to answer seriously we haven't sacrificed much other than time, energy and some of our income for this project, and I don't see what other sacrifices to make.
Describe your ideal live show as a performance Band. Have you already experienced that?
Just playing live would be cool. As a two piece we don't really have enough members to think about live performances at the moment, but it would definitely be cool to do some shows, or maybe a festival.
Which attributes, do you think, that a new Heavy Metal Band should have in order to gain identity and be unique?
If you like heavy metal then the most important part is to create music that you like and think is good.Heavy metal as a genre these days is more of a homage to the old sounds and styles of metal, so sounding unique is not really that important. The important part is to make great music and write some killer riffs.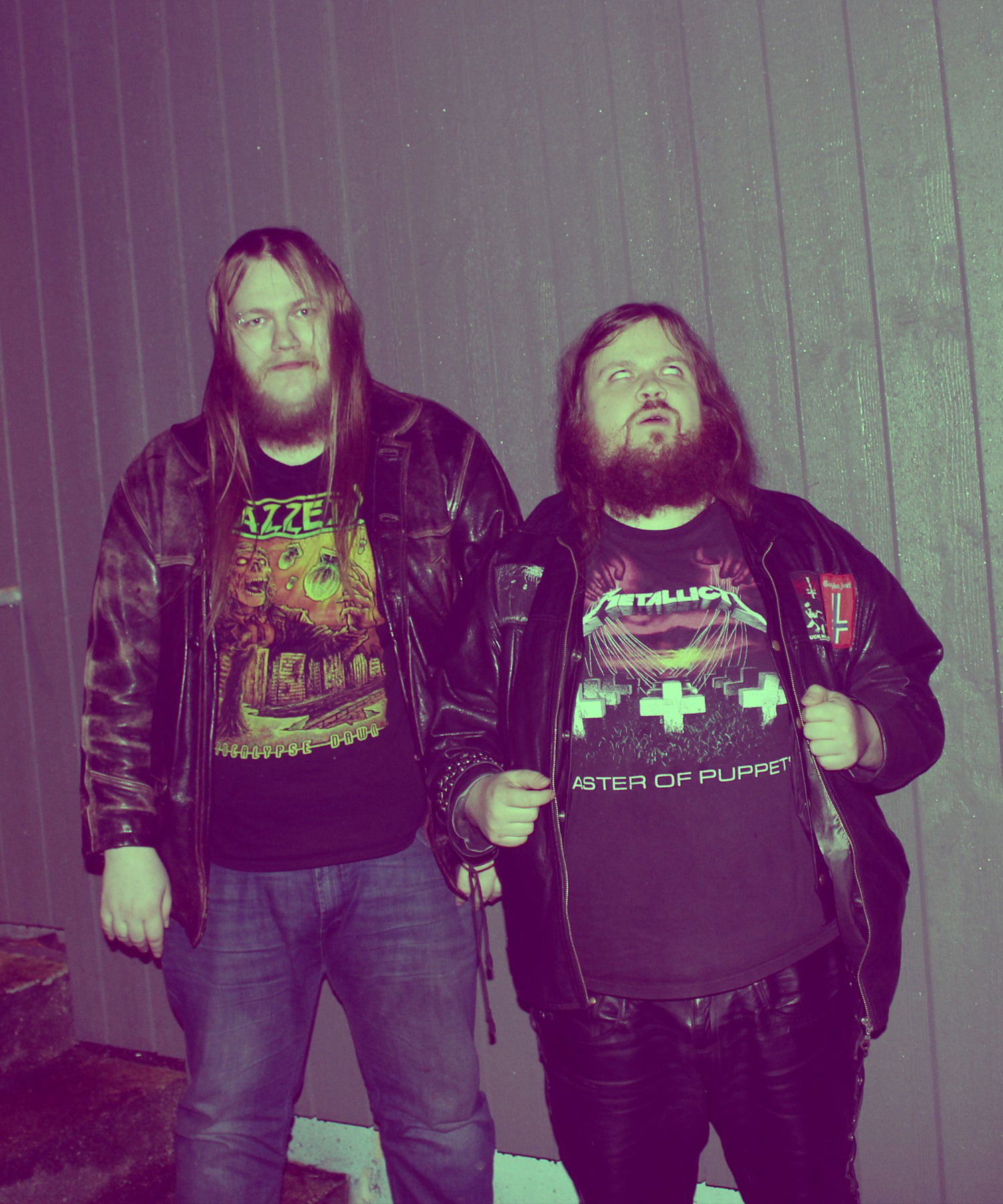 Do you believe that Bandcamp and other Digital Platforms help the new Heavy Metal Bands? Which, do you think, is the ideal way for a Band to promote its work?
As long as people are using these platforms to discover music then it will certainly be helpful to be on these platforms.So to promote your band one should try to be available where people might look for you. We have had success with both Youtube and Bandcamp.
Tell us a few things about the New Underground Metal Scene in Norway (Bands, Fanzines, Webzines, Metal Clubs etc.)
In the town/area we live there isn't that many clubs and stuff, but a place called Hellion opened a year ago, though they are closed due to covid related restrictions.Bands in this area of notice would be everything we do of course, but also Gehenna which is known abroad, and bands like Todesking, Töxik Death and Uburen. Also Enslaved has it roots in a town just north from here, but that town sucks and Enslaved was at their best on the Yggdrasil demo so it's not really worth noticing though. Other than that we know little about the rest of the Norwegian scene, it's not really organized, bands come and go all the time.
Do you know anything about the Hellenic Metal Scene?
Well, we know of course of Rotting Christ as most people do, and also listen to some less known bands as Slaughtered Priest and Omega. We don't know much about the scene as a whole though.
What are your future plans?
We are going to re-record the entire album with death growls and pig squeals. Though honestly we're going to make another album at some point, we don't have many plans outside that.
Thank you very much for your time & Keep up the good work! The closure is yours.
Thanks for checking out our music. Hail Satan.
By Steve the Filthy Dog.
DEATH CRUSADER CONTACT:
https://www.facebook.com/DeathCrusaderMetal
https://badnoiserecords.bandcamp.com/album/death-crusader