!!!!CANADIAN HEAVY ROCKERS!!!
We had a conversation with DEADWOLFF. Enjoy!
Welcome to the FILTHY DOGS OF METAL Webzine.
Tell us a few things about DEADWOLFF (Members, Starting Year etc).
Tommy: The new wave of heavy rock and roll, Deadwolff is Thomas (Tommy) Wolffe, and Bobby Deuce. We write and recorded all the tunes.
Recently, our buddy Rawa Brant has started drumming for Deadwolff and
he's been nothing but solid. Bobby and I got together last summer (2020) and started jamming.I had some songs that I had been working on, but they were really just skeletons of songs.Bobby came in and threw some meat on those bones, and there you have it.

You have recently released your demo ''Deadwolff''. What is the Feedback from your audience as well as from the Press?
Tommy: So far so good. We've gotten more positive reviews than anything else. Seems like folks are pickin up what we're laying down.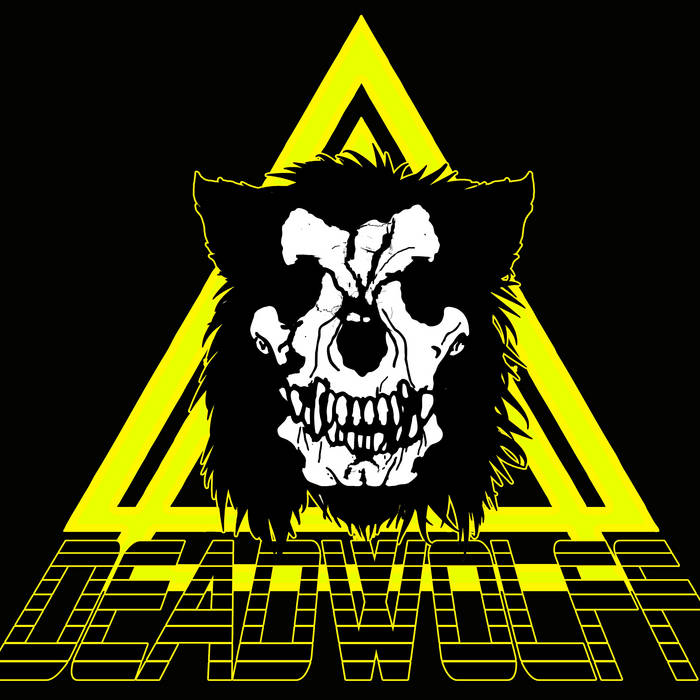 Label or DIY and why?
Bobby: DIY certainly has it's appeal to the die hards but in the end, label support is super helpful. We recently signed with Metal Assault Records and so far our experience with them has been nothing but great.

Do you prefer Vinyl, Tape, CD or Digital Format and why is that?
Tommy: For the both of us, it would have to be cassettes. They may not be the most practical of reliable source of tunes, but nothing beats a kick ass collection of tapes. Sitting down and listening to both sides of a tape with your buds. Crackin some cold ones. Good times.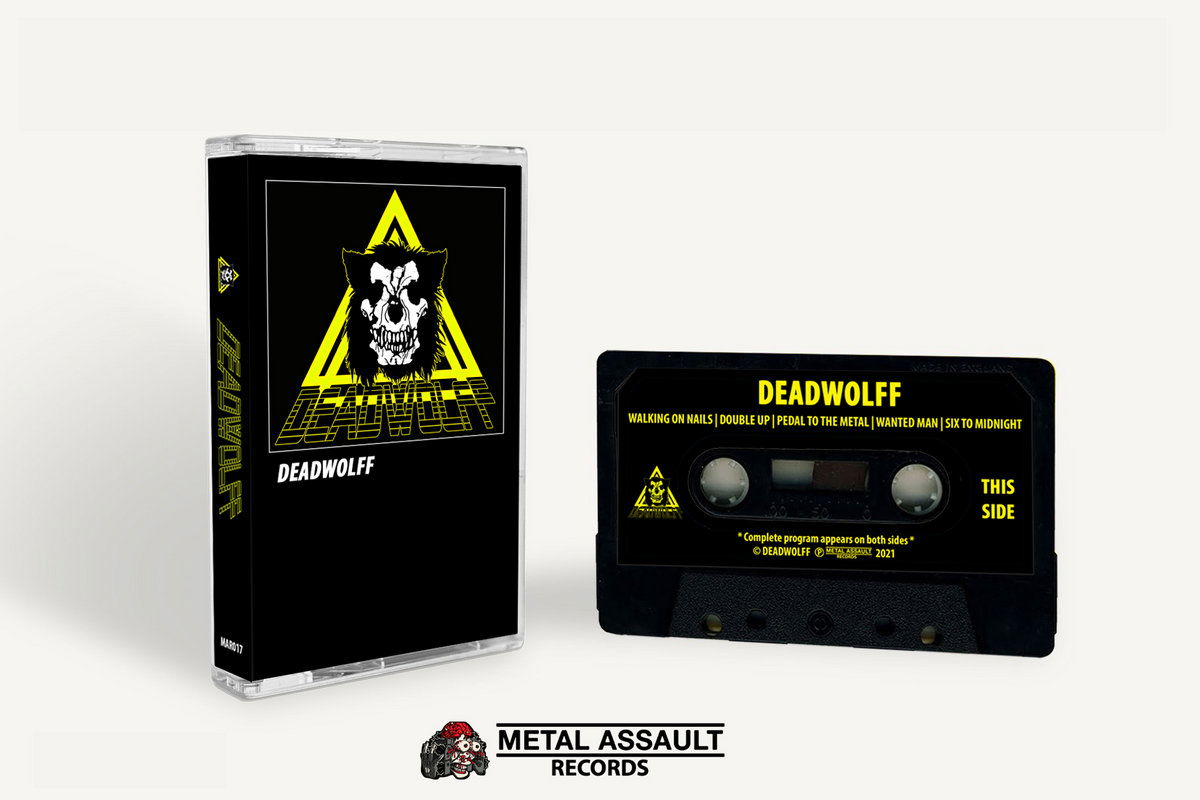 Your music style is Heavy Metal. Which are your main influences (Favourite Artists / Bands etc.)
Tommy: We both listen to a very wide variety of music and I fully believe we pull certain aspects from all over. Such bands as Judas Priest, April Wine, Triumph, The Virus, and Tank, have definitely helped shape our writing style.

Which things, do you think, a Band should sacrifice in order to succeed? Have you ever sacrificed anything in your life for a better future of your Band?
Bobby: It's different for everyone but Personally I left my hometown and moved almost 1600km to "follow my dreams" so to speak. Being that far from family has been a sacrifice.

Describe your ideal live show as a performance Band. Have you already experienced that?
Tommy: As in what we like to see a band do on stage? Put on a show. Simple. You go to a show to see a show, to see a performance, and that's what we do. I think alot of bands forget that. Now, if you're talking what band we'd love to see live, that'd be Triumph.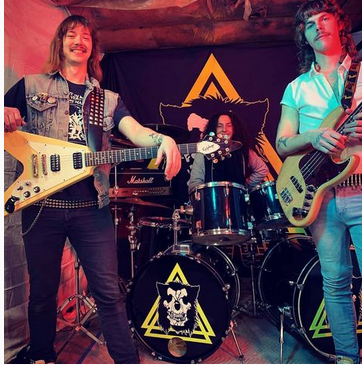 Which attributes, do you think, that a new Heavy Metal Band should have in order to gain identity and be unique?
Tommy: First and foremost, good tunes. But! It's not enough to just have a few catchy songs here and there. I think we can all agree that there's an image to every genre. It's how you go about checking out a band. "Does this band look like I'd like them?" "They look like they play some heavy tunes". If you're going out in a baseball hat and shorts, I don't care if you have the rockin' tunes out there, that's saying to me that you aren't really about it.
Do you believe that Bandcamp and other Digital Platforms help the new Heavy Metal Bands? Which, do you think, is the ideal way for a Band to promote its work?
Tommy: Well, I'd say you get back as much as you put in. People aren't going looking for your new band, you have to bring it to them. By any means possible. YouTube, spotify, bandcamp, are necessary tools in this day in age to help spread the word of your music. Use them to your full advantage.
Tell us a few things about the New Underground Metal Scene in Canada (Bands, Fanzines, Webzines, Metal Clubs etc.
Tommy: Well unfortunately, due to the pandemic, a lot of clubs have closed. But I fully believe alot more will open once everything shifts back into gear. Canada is quite the large country, so there's sometimes alot of driving between rad cities, but you can be sure that when you get into those cities that everyone's turning out. The scenes are solid like that, coast to coast. Everyone is gonna party and show you a good time. People helping people, you know. People about the music.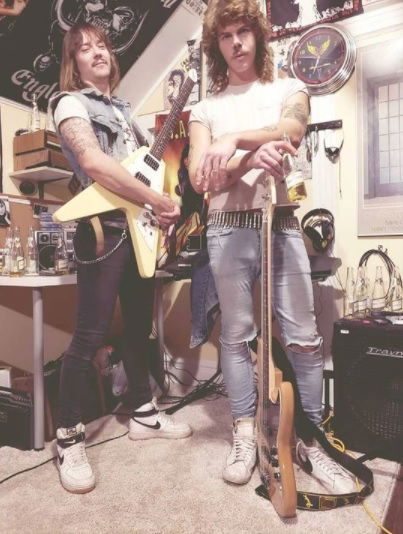 Do you know anything about the Hellenic Metal Scene?
Bobby: We don't know too much really. Rotting Christ would be as familiar as it gets for us and we aren't exactly super familiar with them.
What are your future plans?
Bobby: Our future plans are world domination. It would be nice to play on all the continents of the world and visit as many countries as possible to share our version of heavy metal with everyone.
Thank you very much for your time & Keep up the good work! The closure is yours.
Thanks alot for your time, buddy! We really appreciate it, and appreciate your interest in our tunes. We are Deadwolff, and this is 'the new wave of heavy rock and roll'. Cheers!
By Steve the Filthy Dog.
DEADWOLFF CONTACT:
https://deadwolff.bandcamp.com/releases
https://www.instagram.com/deadwolff.official/