!!!HARD 'N' HEAVY METAL FROM GERMANY!!!
We had a conversation with David (Guitars). Enjoy!
Welcome to the FILTHY DOGS OF METAL Webzine.
Tell us a few things about DAUGHTERS' DESIRE (Members, Starting Year etc).
We started playing together in 2013. Nico, our drummer, Daniele, the singer, and myself (David, guitar) had been playing together in a rock band a couple of years prior. Actually, Daniele only joined after Martin, my good friend and guitarist, Nico, also a long-time friend, and I had been rehearsing and writing for a couple of months. We did one Demo track in order to attract a bass player, which we did eventually. Daniel joined us in early/mid 2014. We then did a couple of gigs with our own material and a few covers. We started recording our demo in late 2014 and finished it in early 2015 just in time for our first festival gig. With the support of our demo we had our most active year from 2015 until 2016, playing a decent amount of local and regional gigs. Unfortunately, we didn't do a proper physical version of our demo at first, which some people found a bit awkward apparently. We issued it properly in 2016. By then, however, Daniel, the bass player, had become disillusioned with the band and left. Moreover, Daniele joined a Deep Purple tribute band of great renown, which also compromised work on our band a bit. We had intended to do our album during the summer of 2016.
However, we had to wait until November when Johnny joined as our new bass player. We continued playing a few gigs here and there, but work on the album was not really progressing. Sadly, Martin also became unhappy with the band due to other time commitments, which left us as a four piece by mid 2017. We then wrote the majority of the material for the present album and actually entered the studio in mid 2018. Many things got in the way, though, mainly technical stuff. Plus the time commitments of some members as well as the new musical direction and altered chemistry within the band made things difficult at times. Overall we still enjoyed doing a few gigs and working on the album. I decided to go abroad to study in the summer of 2019, though, which proved an even greater strain on the band. Meanwhile, the production of the album went through several hands. Upon my return in the summer of 2020, we tried regaining momentum, but that proved hard. Johnny then left the band and Nico, Daniele and I, long time band members and friends, were uncertain about the future of Daughters' Desire. We decided to still finish the album but also start a new band in a heavier direction. So right now, while some of us would absolutely like to play Daughters' Desire material, we are basically on hold. Still, it was really important to us to get the album done, so we're more than happy that it came out now. Thanks to all how made it possible in the end. Hopefully, we can get back together at some point to perform our stuff.
You have recently released your album ''Daughters' Desire''. What is the feedback from your audience as well as from the press.
We haven't received press feedback as of now. Other than that, most people seem to like our stuff, which was also the case for our 2015 demo. We're particularly happy about the feedback on our songwriting, which we spent a great deal of time on. We're aware that some of our songs are a bit idiosyncratic and not everyone's cup of tea, but that's just the way we approached writing the album.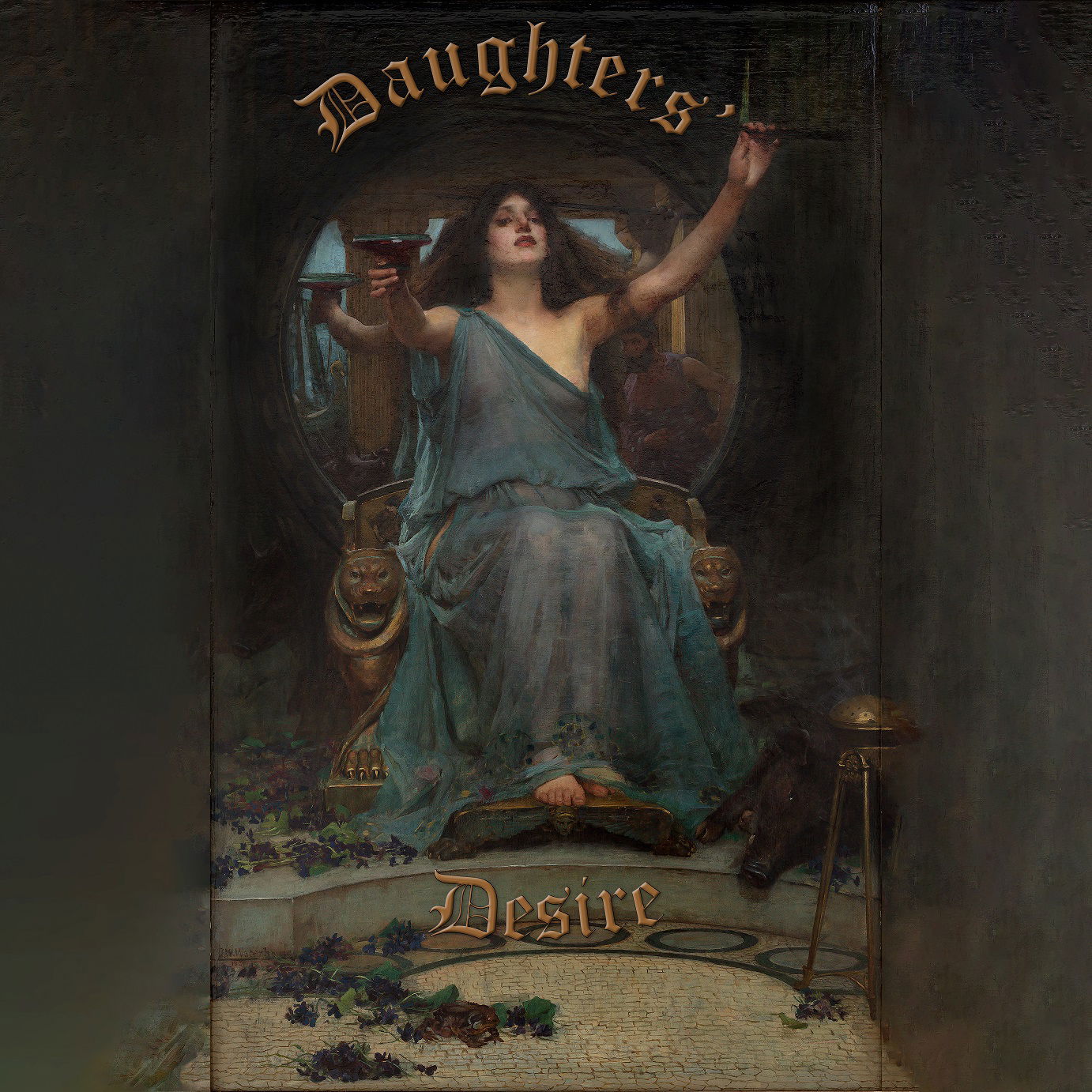 Label or DIY and why?
As of now, DIY. If the right label approached us, we'd certainly consider this.
Do you prefer Vinyl, Tape, CD or Digital Format and why is that?
I don't know about the others, but I prefer the sound and haptics of a vinyl record. Digital is a handy thing, though. I'm not dogmatic about those things.
Your music style is Hard 'n' Heavy Metal. Which are your main influences (Favourite Artists / Bands etc.)
When we started the band, we were all deeply into Whitesnake. All of us are also huge fans of Deep Purple. Nico is a proghead who can play entire Dream Theater albums. Daniele likes classic heavy metal as well as hard rock but also more modern stuff.Johnny plays all kinds of music, also Jazz. I am into proto-metal, such as Rainbow and Winterhawk. My favourite guitarists are Yngwie Malmsteen, Ritchie Blackmore and Rory Gallagher. I think Martin is also into Malmsteen. He also loves 80s stuff like Toto and we share a love of Gary Moore and John Sykes.
Which things, do you think, a Band should sacrifice in order to succeed? Have you ever sacrificed anything in your life for a better future of your Band?
Basically, if you want to be successful even on an amateur level, playing in the band while also having a full-time job, relationship and perhaps one other small hobby requires immense discipline, perhaps it's even too much. We've all had to deal with those issues. You need a fair bit of space/headroom in order to be able to stay creative and focused.
Describe your ideal live show as a performance Band. Have you already experienced that?
We haven't had the ideal live show, some things always go wrong. However, we've had shows after which we were still on a high energy level due to the prior performance, and in most cases, mistakes and technical issues were unimportant as long as we'd conveyed our energy onto the audience and vice versa.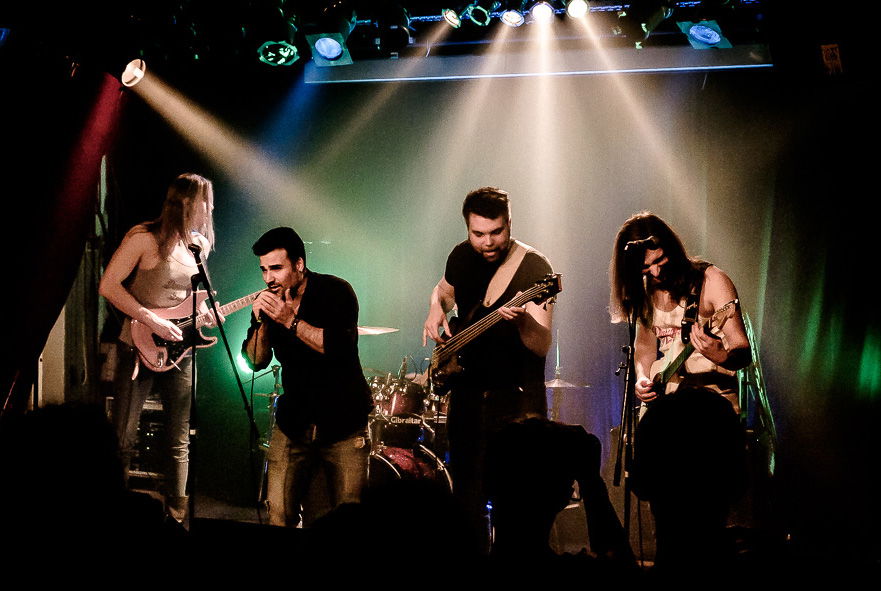 Which attributes, do you think, that a new Hard 'n' Heavy Metal Band should have in order to gain identity and be unique?
Your music can be influenced many bands, but one needs to draw on stuff ecletically. If many people say that several songs "sound like XXX", you've probably done something wrong.
Do you believe that Digital Platforms help the new Hard 'n' Heavy Metal Bands? Which, do you think, is the ideal way for a Band to promote its work?
We can't thank NWoTHM Full Albums enough for promoting our own stuff and sharing so much great music. Anderson's a great guy. When I sit and have a few beers with my friends, we always check out what's new on there. Bandcamp is a great platform, too.
Tell us a few things about the New Underground Metal Scene in Germany (Bands, Fanzines, Webzines, Metal Clubs etc.)
Martin and I have visited quite a few smaller metal gigs throughout Germany, also festivals like Keep it True and Harder than Steel. The stuff that Oliver Weinsheimer does rules. However, I don't think anyone in the band ever considered himself part of a scene. If there's such a thing as an "underground metal scene" in the Germany, meaning a relatively coherent body of bands that do quality stuff and don't go for a pop metal approach, I like to associate myself with those people and bands, but not in the sense of a "scene".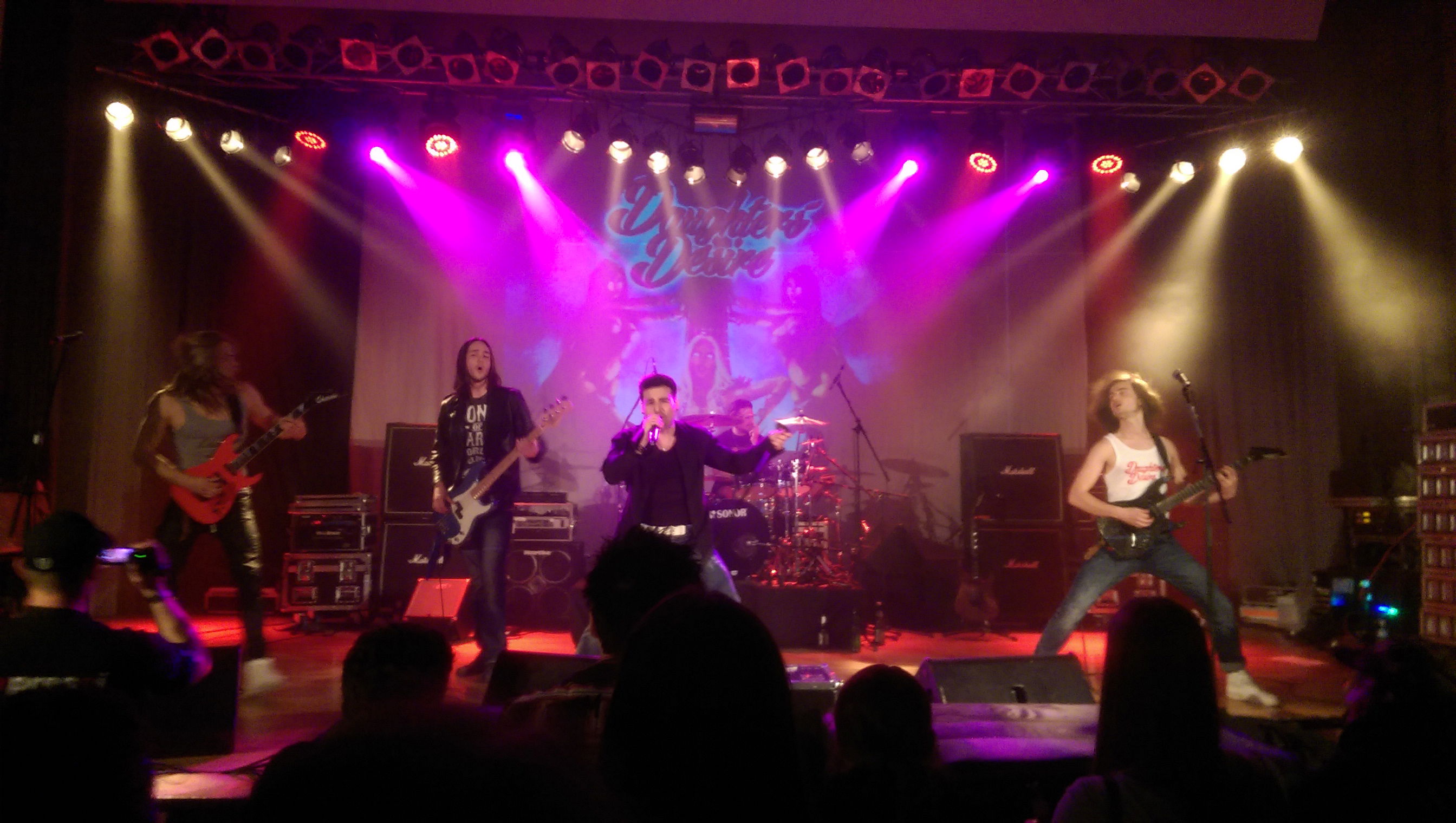 Do you know anything about the Hellenic Metal Scene?
I must confess that I am quite ignorant of your metal scene, but one day I'd love to go to Up the Hammers festival! I also like Warrior Path a lot, especially their most recent record.
What are your future plans?
If things go well, have a full band at some point and play the album (perhaps in Greece :) - great culture & heritage, great people).
Thank you very much for your time & Keep up the good work! The closure is yours.
We're very grateful for the opportunity to do this interview as well as for the feedback and support! Also, you might want to look out for the upcoming demo of Daniele's and my new band, Æternia, which contains brand new and heavier songs as well as re-arranged Daughters' Desire material.
By Steve the Filthy Dog.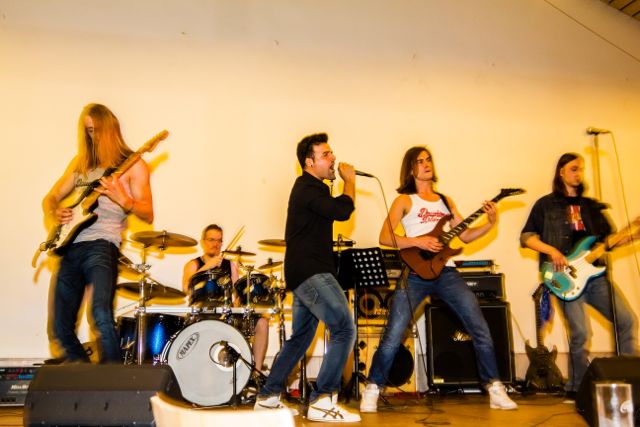 DAUGHTER'S DESIRE CONTACT:
https://www.facebook.com/daughtersdesire
https://daughtersdesire.bandcamp.com/releases
https://daughtersdesire.bigcartel.com/