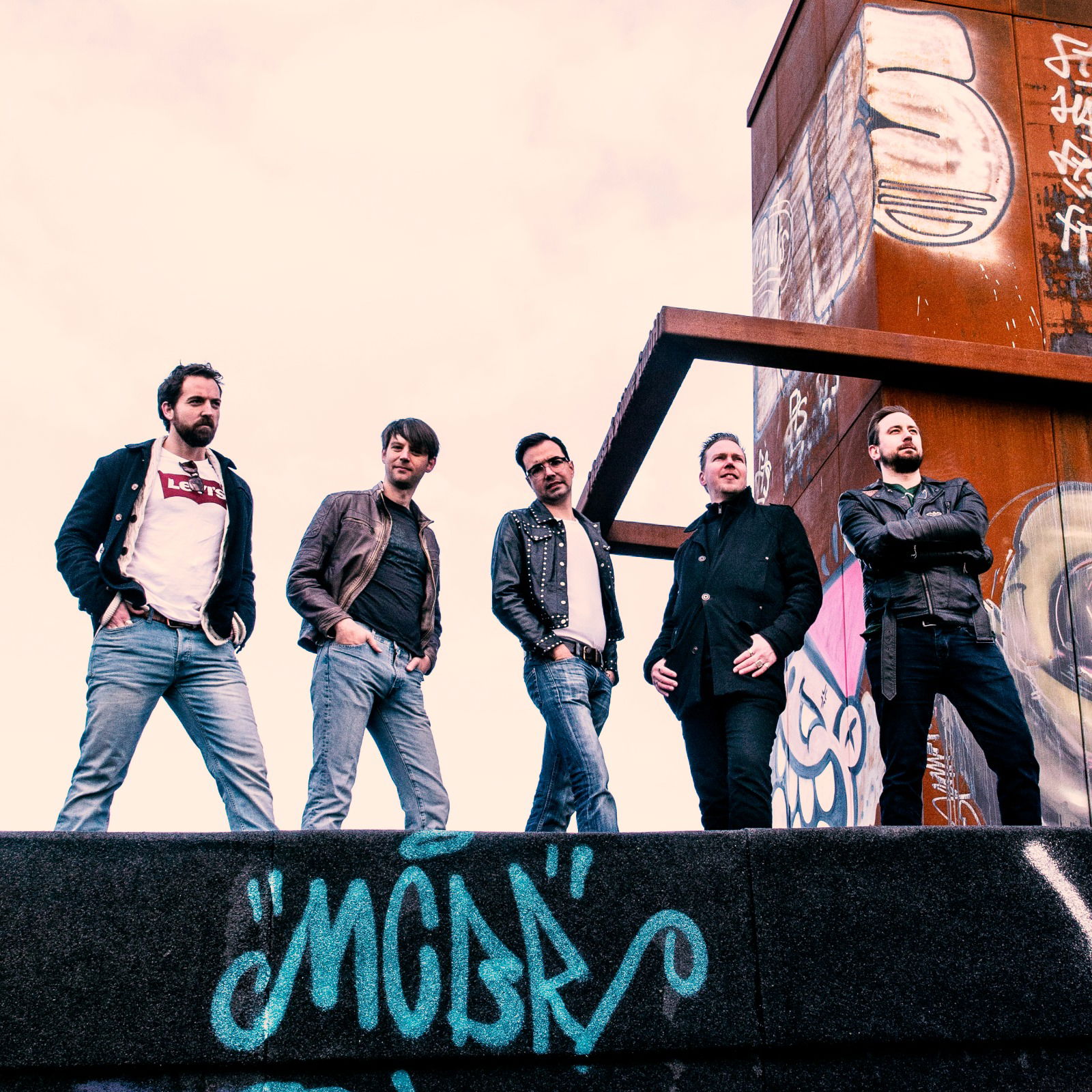 !!!DUTCH HEAVY METAL!!!
We had a conversation with Bjørn (Vocals).Enjoy!
Welcome to the FILTHY DOGS OF METAL Webzine.
Tell us a few things about DANGEROUS TIMES FOR THE DEAD (Members, Starting Year etc).
We started in March 2018. I (Bjørn, the singer) met up with Dave (guitar player) and another guitar player got together to form a heavy metal band.We had held auditions and found like-minded metalheads in Jeroen (drums) and Gerrit (bass guitar). Eventually we couldn't really lift things off, the "other" player left the band and Thijs joined us.And in that formation we really started to get things going.
You are going to release your single '"Dangerous Times For The Dead". Tell us a few things about this project.
It's our title track. And our fifth single. We have been experimenting with different moods and genres of songs, all within the main NWOTHM genre. This song is (as of yet) our heaviest track.It's about people killing zombies and zombies killing people. We kind of took a thrash/speed metal approach to it, but still with a "hook" and a weird twist that seems to define our music.A reviewer once described it as "If Dee Snider, Glenn Danzig, Steel panther and Iron Maiden would get together, get high, and record an album, it would sound like DANGEROUS TIMES FOR THE DEAD".We're kind of proud of that, because it's spot-on! Those guys are our heroes, but we're not really imitating them, we're creating something really different, but with that 80's sound.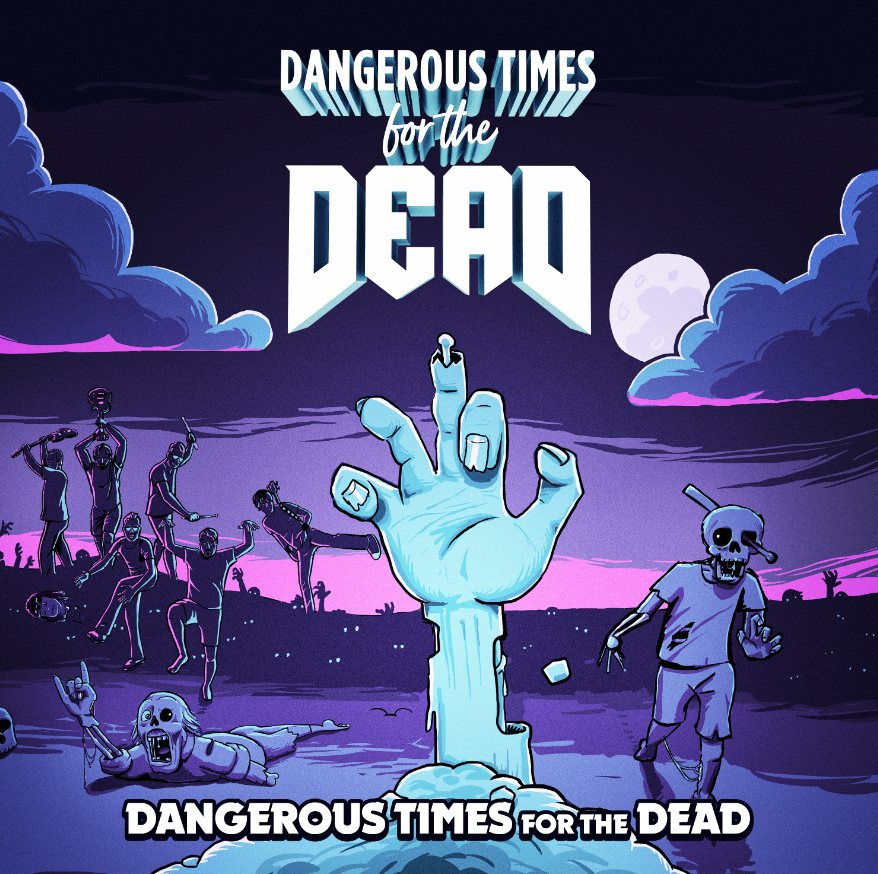 Label or DIY and why?
DIY. Actually; everything is done by us, mixing, mastering, artwork, promotion... So far we haven't paid anyone a dime to work for us. We started from scratch and really learning a lot by doing all this work on our own.We're happy in how we are doing it right now, because we are in total control. We aim at releasing singles regularly, one every two months, instead of doing an album.So followers get new stuff out every two months. Also it allows us to experiment with our music and how we release it.For instance; we held a contest for followers who wanted to be on the cover of our single! Eventually two followers ended up on the cover; one as a zombie slayer, and one who's head I'm kicking away like a soccer ball!
Do you prefer Vinyl, Tape, CD or Digital Format and why is that?
Vinyl! It still is the best format to really sit down and enjoy music. But... Not the cheapest or easiest form. So I admit I do listen to bands on a digital format, especially our independent NWOTHM friends.All because it's the easiest way to share and discover new music. Our dream is to one day release an album on vinyl... But we also serve the masses on all major streaming platforms!
Your music style is Heavy Metal. Which are your main influences (Favourite Artists / Bands etc.)
There are so many and it's difficult to pick bands out. We all have our favourites, but if I had to name bands we all have in common...It would be Black Sabbath, Judas Priest and Iron Maiden. But also newer bands like Spider Gawd, Kadavar and Uncle Acid and the Deadbeats. And this is just a couple of them I name at the top of my head.We really love anything that is loud and that you can bang your head to!
Which things, do you think, a Band should sacrifice in order to succeed? Have you ever sacrificed anything in your life for a better future of your Band?
For one thing everybody should know success doesn't come overnight. It takes time and effort. And what I really learned (especially now performing is out of the question because of COVID19) is that promotion plays such a big part in creating your fanbase. So I'd say... Sacrifice the thought that all you have to do is to record music and just drop it out there. It's really hard work to get yourself heard. You have to have an (online) presence. You have to be more than just music. Of course, your music had to be good, and at the end of the day that's what counts. But it really takes a lot of work promoting everything (especially if you do it all by yourself).I have sacrificed time and energy, and yeah, you really need to plan it. At times I've worked harder on promotion then on rehearsing with the band or writing new material...Actually, we did sacrifice that guitar player who was in the band originally. It's not easy getting a band together that's the right fit.You need to have the same ideas about music and goals. And you need to get along. None of that was the case with the first guitar player, but he was really skilled.But skills are not enough. It was a good decision because it got us a lot further as a band!
Describe your ideal live show as a performance Band. Have you already experienced that?
Not with DANGEROUS TIMES FOR THE DEAD unfortunately. We had our first little tour planned in May/June/July 2020, but I think we all know what happened then...Our goal is to get 100% headbanging action in interaction; and it really doesn't matter that much to me if it's 3 people or 3,000, if all of them have a good time, we have a good time too!That's what Heavy Metal is to me. Having a good time, enjoying yourself and banging your heads! (and enjoying a few beers)
Which attributes, do you think, that a new Heavy Metal Band should have in order to gain identity and be unique?
I'd say try to be different. Dare to be different. Try to stand out. But also, promote the sh*t out of your music! Don't be an imitator, be an innovator. And have fun while you're doing it!It also helps if you find other bands and share your resources, try to get gigs together, do cross promo, etc.. Helping each other out is even more important now than ever...But really what it comes down to is be yourself; especially in the NWOTHM genre that's a nostalgic nod to the 80's. You might expect the leather and spandex trousers.But if you're not comfortable in wearing those, don't! And develop your own style. For me it's about the passion, not the fashion. (although I do wear leather outfits, but that's because I'm comfortable with it!)
Do you believe that Bandcamp and other Digital Platforms help the new Heavy Metal Bands? Which, do you think, is the ideal way for a Band to promote its work?
Oh yeah, there are plenty of platforms and I guess they all have something different to offer. I think it's good to be active on social media to get in touch with followers and show yourself as a band.Show your identity, that is what makes you unique and interesting! I think that is the most important thing; be visible and active online.Right now we are active on Instagram, Facebook and Twitter, but mostly on Instagram where we have found an active following. Check it out at http://linktr.ee/dangertimedead ; there you can see where we are active...We also started to do Playlists on Spotify, which also serves as an active online community of heavy metal bands all supporting each other!Check that out on: http://campsite.bio/hardnheavy and http://instagram.com/beneluxheavymetal .
Tell us a few things about the New Underground Metal Scene in the Netherlands (Bands, Fanzines, Webzines, Metal Clubs etc.)
I can tell you, but you could also listen! Check it out on our playlist "New Wave of Benelux Heavy Metal"! https://open.spotify.com/playlist/3r8LqvQikTQiWPy5HEccTN
As for fanzines and webzines, I just google bands I like and see what pops up, or follow them on social media. Not really a particulate fan or webzine I specifically follow, but often I probably end up on metalfan.nl, arrowlordsofmetal.nl, rockportaal.nl, metalfans.be to name a few. And I like the small heavy metal clubs; like The Cave in Amsterdam and Little Devil in Tilburg. Of course there are so many more... I like clubs with a small stage and filled with sweaty metalheads and headbangers (and have some good beers on tap!).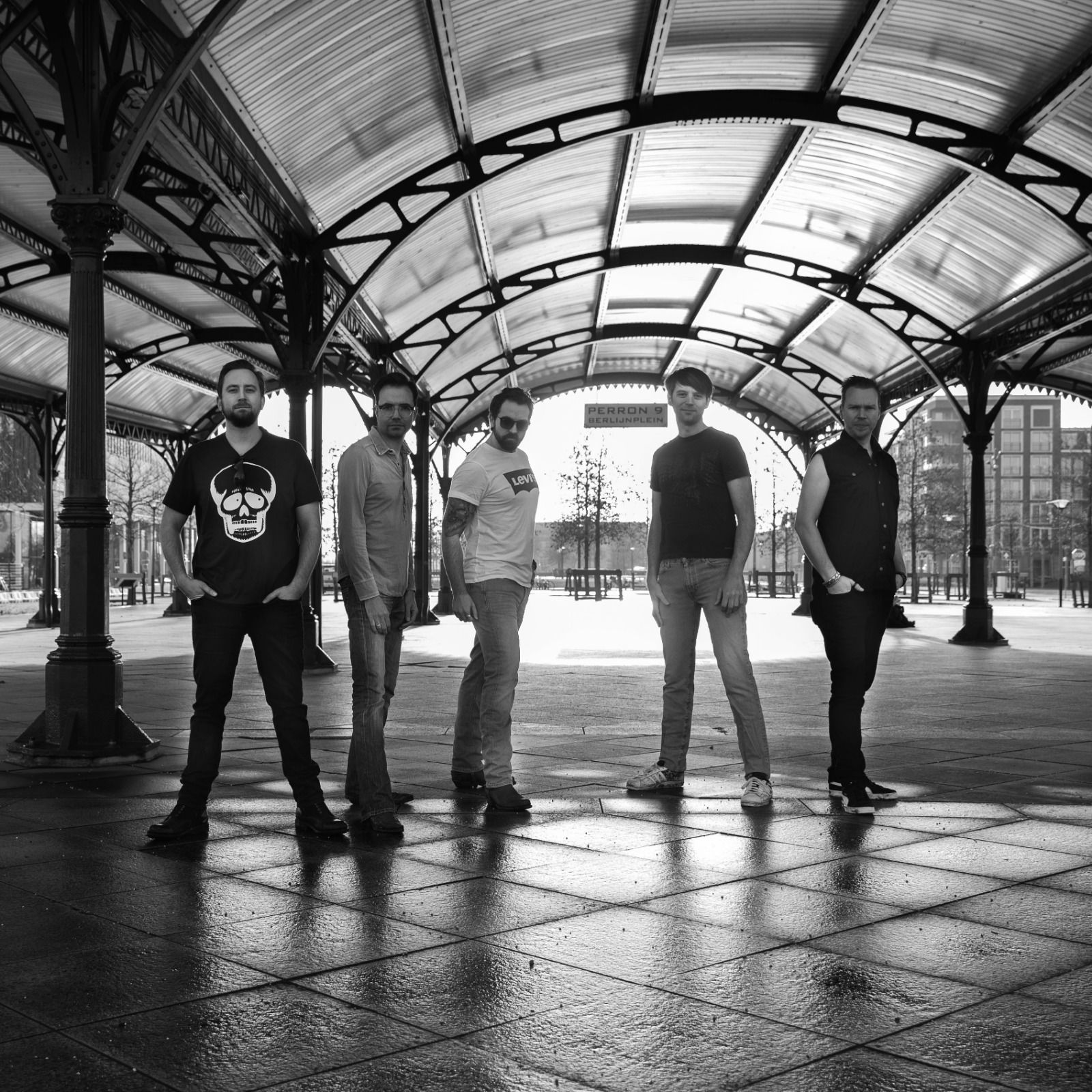 Do you know anything about the Hellenic Metal Scene?
No, but when I was in college I did have some Greek friends I partied with. I guess if you would combine this with metal music that would make a good match!Now you mentioned it I am really going to look it up, because it sounds interesting!
What are your future plans?
Keep making music and we'll see where that gets us. Just keep on rocking and making our metal music as loud and as often as we can.Sure; we have our hopes and dreams and wishes of creating that vinyl album. And touring. But we are happy and loving doing what we are doing right now.Of course, we never say no to an offer! Doesn't matter if it's a beer or a record contract, we'll take it!!!
Thank you very much for your time & Keep up the good work! The closure is yours.
Well, I'd say for everybody who has read this interview up to this final sentence… I must admit that the friendliest, nicest and kindest people I have ever met have always been metalheads.It's a worldwide cross-cultural community I am proud to be a part of. Never let that go and STAY METAL!
By Steve the Filthy Dog.
DANGEROUS TIMES FOR THE DEAD CONTACT:
https://www.facebook.com/dangertimedead
https://www.instagram.com/dangertimedead/
https://linktr.ee/dangertimedead
https://open.spotify.com/artist/3oYyw3Wy4IuN27X2eIFVWD?si=0KeaB951S126Mxh-7LQWWw
https://music.apple.com/nl/album/power-management/1511415336
https://music.amazon.com/albums/B088FPDZB3
https://www.deezer.com/en/track/947575052
https://listen.tidal.com/album/139707894/track/139707895
https://gr.napster.com/artist/dangerous-times-for-the-dead/album/power-management-single/track/power-management